According to Crunchbase, there are currently 26,981 SaaS companies in the world. The acronym SaaS literally means the software as a service. This business model became especially popular in the United States in 2001, and since then, thousands of companies around the world have developed software with a subscription-based model of use.
To a lesser extent, 100,000 bright minds are involved in the marketing activities of SaaS companies, which makes the competition between products especially difficult and challenging.
SaaS marketing is evolving in the spirit of well-known marketing strategies, but it has its own characteristics. In this article, we will try to explain everything in order.
Information is a King
Informational content is the key to marketing the SaaS model. It's what it runs on. But in most cases, this important aspect is overlooked. Look at any of your favorite blogs or news resources. Do you realize how much information is out there for people who use SaaS products?
As an example, look at Hubspot. Its blog is considered one of the most famous in the world, and it's also an information product that puts content on social media. Hubspot wants its potential and existing customers to read its blog and, more importantly, to try its products.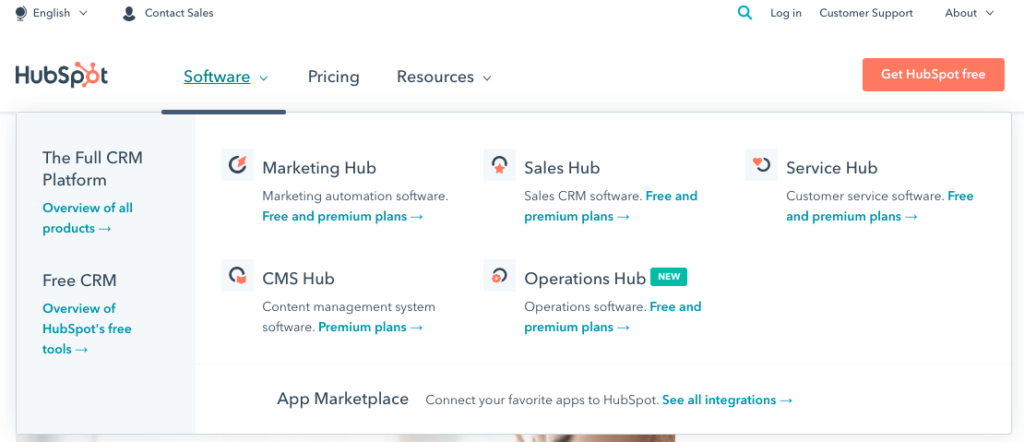 Two Marketing Strategies For SaaS Products
There are two fundamental ways to win customers for a SaaS product:
Process existing demand, gathering organic interest to monetize the product.
Create new demand by generating new consumer behavior.
The first option assumes a long tail of queries, both high- and low-frequency. It means that potential customers are already interested in this topic. They go to Google and look for information about it. Your aim here is to create relevant content and promote it to the top of the search results on various search engines, so your clientele finds you in no time.
The second option is about the publicity of a specific problem and a particular brand that solves it.
Process the Existing Demand
When processing existing demand for your product or service, it's important to keep in mind the marketing funnel. The funnel is a model that helps visualize the customer journey, from initial awareness to final purchase.
At the top of the funnel is Paid Search/PPC, which is where you show content to cold clients who may potentially be interested in your product. At this stage, the customer may not yet know that they need your service, but you are planting the seed for future consideration.
The second stage of the funnel is when the client realizes they need the service and is still choosing between you and your competitors. This is where getting into review sites such as G2, TrustRadius, and GetApp can be beneficial in building credibility and establishing trust.
In the final stage of the funnel, it's important to keep the customer's attention with dynamic remarketing on platforms such as Google, Facebook, Instagram, and LinkedIn. This is where you can continue to showcase your product/service and provide additional incentives for the customer to make a purchase.
Overall, understanding and utilizing the marketing funnel can help optimize your marketing efforts and increase your chances of converting potential customers into loyal clients.
What topics can SaaS companies blog about? Develop your prospects Since the demand already exists, you only need to create proper content. In fact, everything is not so simple because the process of creating content is still a laborious task.
It takes time to sell SaaS products. Customers cannot purchase them as quickly as if they were a pair of new, shiny shoes. Potential clients may visit your website several times before they decide to buy anything and contact you, create an account, and look further. These same visitors may also go to other web resources of your competitors to compare pricing and features. That is the main reason why you should constantly improve your website and services. Assessing and upgrading the items and content will move you forward.
Keep in mind that direct interaction with customers based on trust and facts creates a bond between you. Post various engaging content, from videos to top tips on something, proven studies, and news connected with your market. It will provide more opportunities to obtain contact details from visitors.
It is impossible to boost your sales overnight. However, you can examine your audience's behavior over time to identify trends and buying cycles. Then, based on the evidence, it is much simpler to develop a marketing campaign.
Stay positive and calm. Gather and post appealing content so that you can build a base of prospects. After you compile a list of potential clients, launch a regular email campaign where you provide free information and offer bonuses and discounts. Your database is your most precious marketing asset right now.
Read More: Think You Know All About Content Marketing? Think Again
Content Promotion Strategies to Drive More Traffic
It is not enough to create an impressive article. You've started working on link building and getting network links to your materials to the top. The fact is that almost any topic has competition.
In short, one of the key ranking factors (along with the quality of the content produced) is the number of links to the content and the domain rating (DR).
KD, or Keyword Difficulty, is a metric used to determine how challenging it will be to rank for a particular keyword in the search results. It takes into account various factors such as the authority of the websites currently ranking for that keyword, the number of backlinks they have, and the relevance of their content.
The amount of backlinks needed to enter the top 10 in Google will vary depending on the keyword and the competition. Generally, keywords with higher KD scores will require more backlinks to rank in the top 10. However, it's important to note that backlinks alone won't guarantee a top ranking. It's also essential to ensure that the content on your website matches the user's search intent.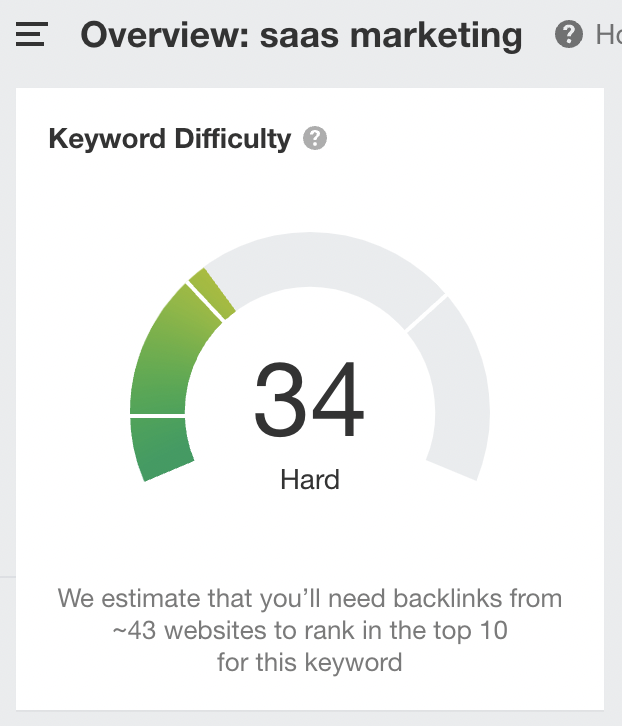 Speaking of user intent, it's important to understand that different types of keywords have different types of user intent. Some keywords are informational, and users are looking for answers to their questions. Others are commercial, and users are looking to make a purchase. And some are transactional, and users are ready to take action, such as signing up for a service or downloading an app.
When it comes to ranking in the top 10, it's essential to ensure that your website and content align with the user intent behind the keyword. For example, a product page may not rank well for an informational keyword that users are searching for, as the intent behind the search is not commercial. Similarly, an informational page may not rank well for a commercial keyword as the user intent is to purchase a product, not to gather information.
To start a proper link-building process, you have to keep in mind some tips:
Select a pool of search queries.
Analyze your business's competitors for backlinks.
Examine competitors in search results and learn the criteria used to rank them.
Select donors (these are the domains from which you need to get links to your site).
Think over a strategy for forming a budget — from the goal (bringing the keys to the top 3, top 10).
Organize the placement of articles with links according to the plan.
The working algorithm is as follows:
First, we estimate the capacity of the problem —> then the cost of content and donors —> then we compare the size of the budget and the financing schedule —> we execute.
Sounds quite tricky, doesn't it?
The PRNEWS.IO team has come up with a solution that will simplify the process of distributing your content – the Bulk Site Checker.
Gather backlinks from your competitors (using Ahrefs or another tool).
Upload this list to Bulk Site Checker.
For each site, you'll get the price of placement, SEO characteristics; etc.
Purchase the right to place your content with backlinks to the promoted article and watch the indicators grow.
Important: This service is available for PRO subscribers.
Read more: New service for the PRNEWS.IO PRO-accounts – Bulk Site Checker

Creating Demand on Your SaaS
Any person in business, whether you are an owner, manager, or employee, has three fundamental tasks around which all business actions and decisions are centered:
minimize risk;
reduce costs;
increase sales.
Minimizing risks involves identifying potential issues that could negatively impact their business and taking steps to mitigate them. This could include identifying areas of noncompliance, potential security breaches, or other risks to their business.
Reducing costs involves finding ways to streamline operations and cut unnecessary expenses. This could include optimizing supply chain management, implementing cost-saving measures, and reducing waste.
Increasing revenues involves identifying new opportunities for growth and revenue generation. This could include expanding into new markets, offering new products or services, or improving marketing and sales strategies to attract more customers.
Based on these fundamental objectives of entrepreneurs, marketers and PR professionals should produce content that highlights their problems. I'm talking about articles like:
The Top 10 Dangers of Not Using a XXX in Your Business.
The sales you're missing without a XXX Solution.
Without XXX You're Losing Deals and Wasting Marketing Dollars.

Here are some examples of types of content that use Pipedrive (CRM on SaaS model) to achieve the goals of cost reduction, risk reduction, and increased sales:
About cost reduction:
"How Pipedrive Can Save You Time and Money: A Case Study"
"The Benefits of Automating Your Sales Processes with Pipedrive"
"10 Ways Pipedrive Can Help You Cut Costs and Increase Efficiency"
About reducing risks:
"Why Pipedrive is the Safest Choice for Your Business: Our Security Features Explained"
"How Pipedrive's Real-Time Insights Can Help You Identify and Mitigate Risks"
"Minimizing Human Error in Sales and Customer Relationship Management with Pipedrive"
More sales due to systematicity:
"How Pipedrive's Sales Pipeline Helps You Close More Deals"
"The Power of Systematic Selling: How Pipedrive Can Help You Increase Sales"
"Why Pipedrive is the CRM of Choice for Sales Teams: Success Stories and Case Studies"
These types of content can help businesses understand the benefits of using Pipedrive's CRM on a SaaS model for achieving their goals of cost reduction, risk reduction, and increased sales. By providing real-world examples, case studies, and expert insights, businesses can see how Pipedrive can help them improve their sales and customer relationship management processes, reduce costs, and minimize risks.
Step 1: Generating Material on the Issues
You can demonstrate your level of expertise to visitors using various content formats. Try blog posts, online webinars, emails, and podcasts. Capture readers' attention through animated GIFs, involving original infographics, and quiz games, or even lock them up with a form that gets their contacts. SaaS marketing is a complex strategy that involves all these elements of free and gated content you offer followers.
Create a knowledge library on your website that contains case studies, ebooks, and visual materials and can present answers to frequently asked questions. Since you are trying to promote your goods and services, it is essential that you upgrade them according to your customers' needs. Thus, you can attract more clients because they are happy with your attitude. The shortest way to any enhancements is to offer them the best deals on the products, reach out to them through various channels with relevant content, and update them on the current situation.
If you don't want to write the content yourself, use the service:
Order Professional Press-Release Writing Service
Step 2: Product Use Cases
When you start creating lists of your customers and analyzing their habits, you will come to a better realization of how your products can ease their pain and what assistance they need to resolve the issues. As a result, it enables you to provide a more detailed description of the strong points of your SaaS items, allowing customers to see the profit and solution right away. Add strong and proper text materials connected to your products, which can prove your level of expertise, and post this content regularly. By providing captivating informative materials and leveraging professional opinions, inbound marketing is an excellent strategy for directing visitors to the sales funnel.
Check customers' reviews and feedback on other Internet platforms. Include the data you receive from people among your valuable assets because you provide service to them, and, to fix bugs; you need to obtain the information directly from the audience. Gather public feedback on the company's social media pages or on third-party resources such as SaaSGenios, Capterra, and G2Crowd. Use statistical results to support crowd testimonials. Experts do not suggest avoiding this step because sales will increase by 18% if you do.
Read more: How to Choose the Right Type of Content for Specific Purposes
Step 3: Brand Image Articles
If you look at most PR tactics, you will hardly find anything for digital needs, but it can still help you promote B2B SaaS content and elevate your digital marketing presence. Choose a brand ambassador, someone who can be associated with your company. Ask him or her to make a public speech in front of the audience, and you will gain more followers. This action will only strengthen your expertise and enhance your reputation.
Read more: 10 Effective PR Channels to Expose Your Brand to New People
Try to talk about what is significant for a business and its followers. To use marketing management efficiently, move your posts to social media pages. More publicity and a higher profile enable you to become more visible and reachable for a variety of special events, allowing you to further promote the conversations in the media and get closer to the end customers. It will boost SaaS sales and increase public awareness of your brand.
By the way, PRNEWS.IO — is a platform that helps to get publicity in no time and popular online papers and magazines.
Step 4: Content Distribution
Keep promoting this content to maximize its reach (lookalike, remarketing, etc.).
Content promotion is an important task. Writing content and hoping that it will shoot itself is pointless! After you've published your blog post, you need to
Share it on the official brand pages on social networks.
Check it out on the author's pages.
Do a promo on Quora, Medium, Reddit & Facebook groups.
Launch an advertisement.
Do link-building!
Today, the process of building links to articles is not as complicated as it was five years ago. You no longer need to waste time on useless outreach. For example, using PRNEWS.IO, you can order publications in the media you need with the necessary links to your content in just a couple of clicks!
quick;
cheap;
professional.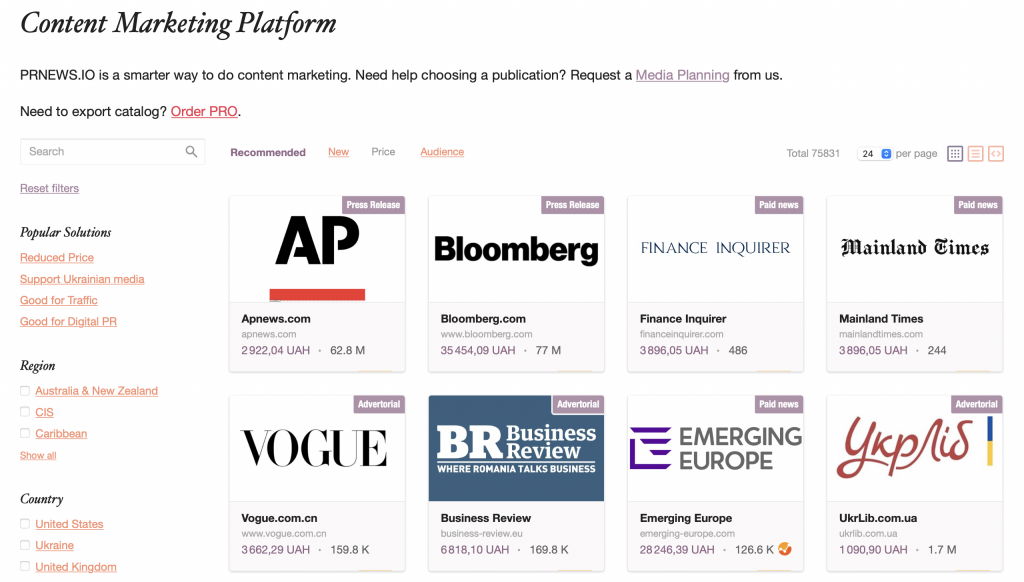 The proportion of placement to promotion is from 1: 3 to 1:10, depending on the LTV of customers in your niche. The budgeting strategy is empirical (test hypotheses with content, placement options, and traffic sources).
Key Metrics You Can Rely On in SaaS Marketing
Focus on three basic metrics that you have to calculate to build a new demand model:
ROI – return on investment.
CAC – the cost of customer acquisition
LTV – lifetime value of a customer.
It is significant to handle the cost of acquisition and a customer's lifetime value because you can understand your ROI index. There is no strict rule on the parameters, but we suggest you keep the LTV: CAC ratio at 3:1.
The calculation will show you how many leads you need to gain to meet your goals. But for this, you have to understand which tactics will work better, which can be achieved only through constant analysis.
Customer Acquisition Cost (CAC)
It shows you the cost of receiving a customer for a certain period. For example, imagine you spent $10,000 on marketing and sales in the current year and got 10 clients. It makes your CAC equal to $1000. Your CAC index will be high during your startup time, but later, you may face a decrease in it.
LTV
It is an indicator of the total profit that the company receives from the client during the period of cooperation with him. It is critical because it helps SaaS marketing identify the amount they should spend on obtaining new clients, focusing on qualified leads that were received at a low cost.
What is its value? If you spend $10 and receive a lead from someone to whom you sold $500 of goods, it is a profitable deal. However, if you covered only 5% of the deals, then you have spent $200 for one customer ($10 x 20 leads). The LTV metrics assist you in setting up a budget for a marketing campaign to receive new clients and sustain existing ones.
ROI
It is the coefficient reflecting the return on investment. It includes all the costs and margins, without which you can make serious mistakes when analyzing campaigns, because of which your proud business ship will eventually find itself at the financial bottom. Upload statistics from Google Ads to Google Sheet, then edit the spreadsheet to indicate the margin for each product. Otherwise, you will not be able to calculate the final income and ROI for analysis.
Industry Experts about SaaS Marketing
Logan Mallory, VP of Marketing at Motivosity, a B2B employee engagement SaaScompany.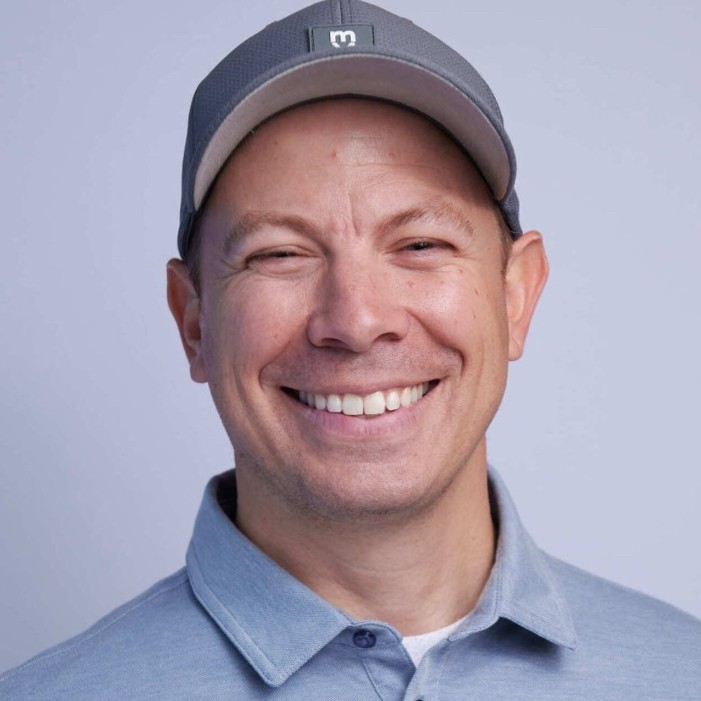 The best tactic for B2B SaaS marketing is creating targeting messaging. While your product will be used by the masses, that's not who you're selling to.
You're selling to a specific buyer – the key decision-maker for a company.
Your messaging needs to be targeted to directly address their needs and pain points. You also need to have multiple messaging funnels, each targeted to a specific buyer persona.
Tatiana Lapteva, B2B marketing expert, and the founder of Lingvohouse
You absolutely need to allow consumers to be able to try your product or service before they make the commitment to invest. Especially for B2B, you need to prove your worth by showing how your product or service can make a difference.
When using free trials, you are peaking the interest of consumers and providing them with the chance to come up with their own conclusions. This is also the perfect way to generate leads, as you are allowing consumers to try before they buy.
It is important though to ensure the product or service you are providing for free is void of any issues. This instead could negatively impact the view consumers have of your business. It's also important to provide ongoing support through availability as well as following up with customers
Katherine Barlow Sales Director at wellyx.com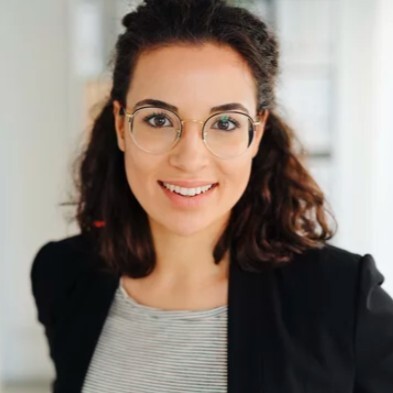 You can strategize your SaaS marketing plan in several ways incorporating some critical components, such as knowing the target audience, encouraging the need for your product in the market, and boosting sales.
Knowing your target audience and their needs make it easy to allure them by providing SaaS-based solutions fulfilling their particular needs.
You can do so by investing in:
Email marketing with a B2B approach
Social media marketing
Content marketing
Webinars
Free trials
Listing your business in top review platforms
All these marketing aspects always help increase brand awareness and lead to sales and profits.
David Ellis, B2B SEO Agency – Teranga Digital Marketing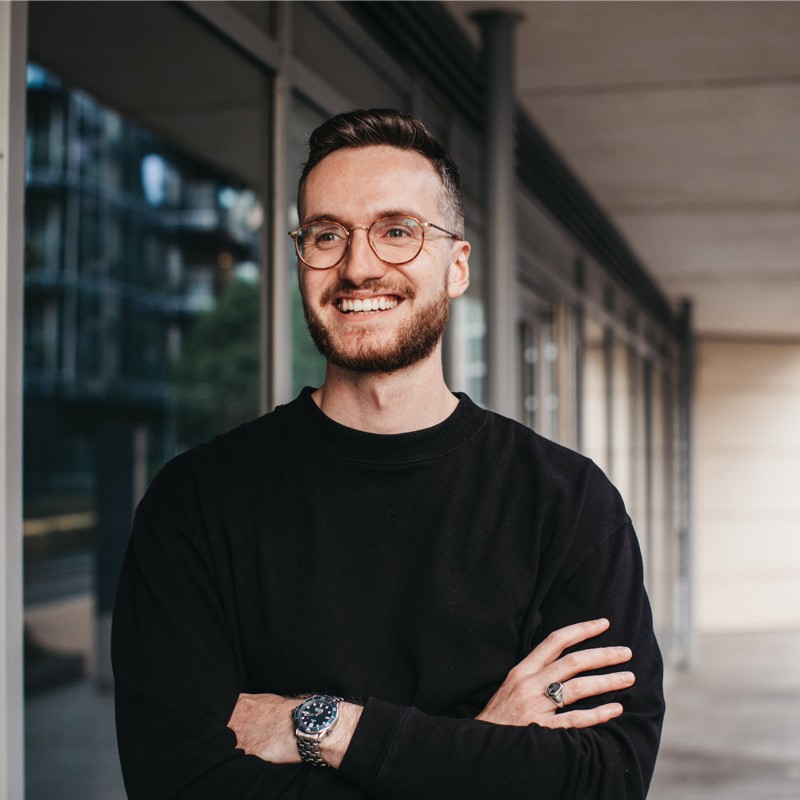 Chatbots
Chatbots are a relatively new digital marketing strategy. But, they're already proving to be very effective.
Chatbots are computer programs that can simulate human conversation. They're often used to provide customer support or to promote products and services.
To be successful with chatbots, you need to create content that is relevant and engaging for your target audience. You also need to make sure that your chatbot is properly programmed.
Virtual Reality
Virtual reality is a relatively new technology. But, it's already being used for marketing purposes.
Virtual reality can be used to create immersive experiences. These experiences can be used to promote products and services.
To be successful with virtual reality, you need to create content that is relevant and engaging for your target audience. You also need to make sure that your virtual reality experience is well-designed.
Voice Search
Businesses need to focus primarily on optimizing their website content for voice search and mobile devices in 2023. According to research conducted, 71% of users prefer to conduct voice searches instead of typing it out, and this is only going to increase in 2023.
However, while voice search has complex capabilities, the most popular ways people use voice search are for basic tasks like playing music, setting reminders, or checking the weather. Therefore, just basic voice search optimization can have a massive impact on your website's conversion rate in 2023
Search Engine Optimization
Search engine optimization (SEO) is still one of the most important digital marketing strategies. But, the way that SEO is done has changed.
Google is constantly changing its algorithms. This means that the techniques that worked last year may not work this year.
To be successful with SEO, you need to keep up-to-date with the latest trends. You also need to create high-quality content that is relevant to your target audience.
Sabyasachi Das, Digital Marketing Expert, sabyasachidas.com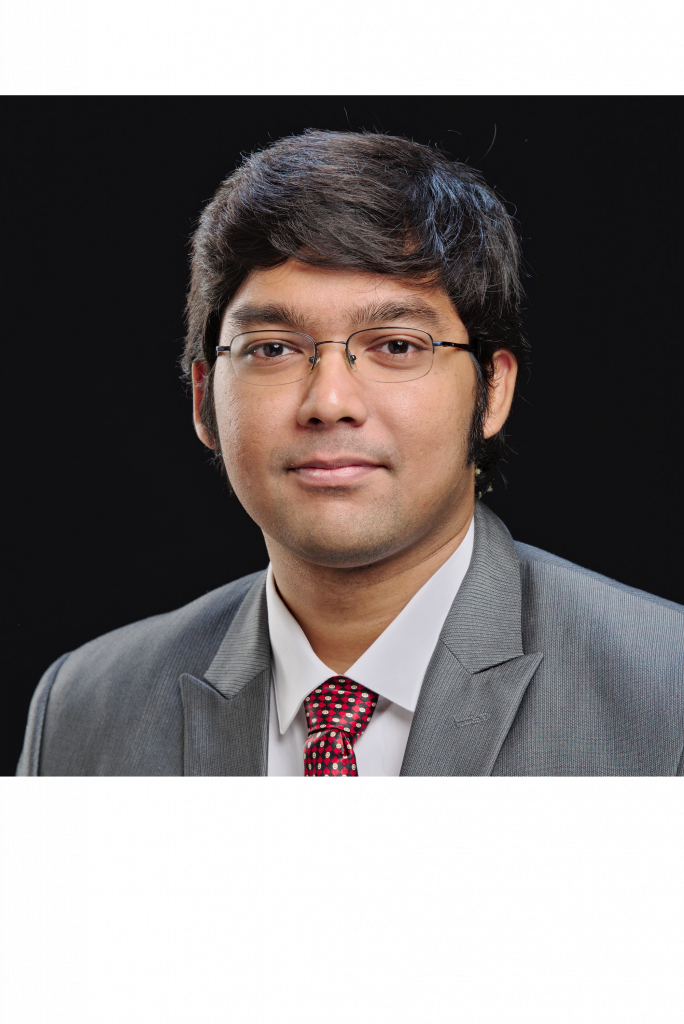 SaaS companies must strive to convey the fundamental benefits of their product to truly make an impactful connection through their marketing efforts.
This can manifest itself in many ways. In the context of digital marketing, SaaS companies can create blogs, for example, that serve to educate target audiences about how their products can add value to existing workflows. This enables them to stand out with key decision-makers at target companies.
Another effective method of marketing can be the use of paid advertising on B2B social media platforms like LinkedIn. Doing so can allow SaaS companies to deliver valuable content in a highly targeted manner, allowing for successful lead generation. These marketing-qualified leads can then be nurtured using regular email marketing campaigns to help SaaS companies stay top-of-mind and earn brand recognition.
Registering for, and receiving relevant awards, is another effective way to receive exposure as it helps SaaS companies bolster credibility and trust among prospective customers and future investors.
Nazmul Hasan, Digital Marketer and the CEO of Giant Marketers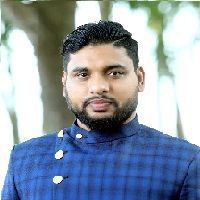 Influencer marketing:
Influencer marketing has emerged as one of the most effective SaaS marketing tactics for driving organic growth and expanding a company's reach. The idea behind influencer marketing is to leverage an individual's influence on a particular topic or industry and use it to promote a product or service. With the rise of social media, there are more influencers than ever before, making it easier than ever for businesses to tap into influencer networks and use influencers to reach their target audiences.
When it comes to SaaS marketing, influencer marketing can be a great way to increase brand awareness and boost customer acquisition. By partnering with influencers, businesses can gain access to larger, more engaged audiences, helping them to reach a wider range of customers. Influencers can also help drive more organic traffic to a website and create more conversions.
But, before businesses can start leveraging influencer marketing, it is important to do some research and find the right influencers for their needs. First, it's important to identify the goals of the campaign, such as increasing brand awareness or driving more leads. Once these goals have been identified, the next step is to identify the influencers that are most likely to be able to reach those goals.
When it comes to finding influencers, businesses should look for influencers who have a large, engaged following on their channels, as well as those who have a strong reputation in the industry. They should also look for influencers who are knowledgeable about their product or service and can provide quality content that is relevant to their target audience.
Once the right influencers have been identified, the next step is to create a strategy for the campaign. This should include how the influencers will be compensated, how the business will track and measure the campaign's success, and what type of content they plan to create. Businesses should also make sure to have an agreement in place that outlines the terms of the collaboration.
Once the strategy is in place, businesses can start to create content and reach out to influencers. They should make sure to create content that is relevant to the influencer's audience, as well as content that is engaging and informative. It's also important to provide influencers with clear instructions on how to promote the product or service, as well as the metrics that will be used to measure success.
Influencer marketing can be an effective way for businesses to increase brand awareness and drive organic growth. By carefully selecting the right influencers, creating an effective strategy, and providing quality content, businesses can leverage the power of influencers to reach their target audiences and boost their sales.
Storytelling:
Storytelling is one of the most effective SaaS marketing tactics to use, as it helps to create an emotional connection with customers. By creating stories around your product or service, you can assist customers in better understanding how it can benefit them and make their lives easier.
Storytelling can be used in a variety of SaaS marketing campaigns, from emails to social media posts and even webinars. It can also be used to explain the features and benefits of your product or service, as well as to humanize your company and make it more relatable to potential customers.
One of the most effective ways to use storytelling in your SaaS marketing is to share customer success stories. Hearing about how other customers have benefited from using your product or service can help to build trust and encourage potential customers to give it a try. It also helps to show potential customers that people like them have had success with your product or service, which can be reassuring.
You can also use storytelling to help explain how your product or service works. By creating stories around the features and benefits of your product, you can make it easier for potential customers to understand what it does and how it can help them. This helps to build trust
Content Marketing Platform
100,000+ media publications;
get backlinks to your product;
scale work with content distribution.
Max Shak, Founder nerdigital.com
Content Marketing. The purpose of content marketing is to attract, generate, sell to, and retain good quality leads through the creation and distribution of relevant and valuable content. Providing value to your audience is one of the biggest advantages of content marketing, which is exactly what you need these days to get your prospects to pay attention to your business. SaaS marketing strategies can incorporate content marketing in many different ways – there are so many types of content available. In addition to blogging, video marketing, podcasting, and infographics, you can also use these methods to promote your business.
Sean Nguyen, Director of Internet Advisor
Segmenting Your Audience And Marketing-Specific Features
When marketing your SaaS company, you want to segment your audience and think about how specific features might help each segment. The problem that a lot of SaaS companies seem to have when they market their software is they try to showcase all of the features that their software has in one go. While this is a great general way to advertise your software's overall capabilities, it makes it really difficult to target core customer needs. By segmenting your audience and thinking about specific aspects of your software, you'll be able to target the core needs of individual customers and show them exactly why they need your software and how just one or two features will significantly improve their lives. You should know better than anyone just how complex each individual feature of your software can be, so take that into consideration and apply that understanding to the way that you market each feature to your audience.
David Curtis, Founder of Blue Pig Media
Here are a few quality tactics to improve your SaaS marketing strategies:
(1) SEO – Companies in every industry are flourishing (or floundering) depending on their SEO impact on specific keywords. SaaS keywords have been especially popular since 2020 and can make a big difference for companies in this space. We like to provide full reports for our clients and encourage them to take stock of the data available on how SEO can impact their business. It's a no-brainer right now, so we work with SaaS companies to help them appear better on specific search results where they can see major improvements.
SEO is king, and the SaaS industry is just one of the many areas where it can completely change your trajectory.
(2) Outreach to listicles in the hopes of being included – We've all seen these listicles and have probably clicked more than one as we researched a specific topic, whether it be the best gifts for your spouse or the best software to use for a certain task.
For some reason, there are listicles dedicated to software, tools, and apps that are very popular. If you are a SaaS company and can get on a few of these lists, then you could reach a whole new market of people. We've worked to get our SaaS companies on these lists through organic outreach and proper research.
The click-through rate on these articles is high, and people put a ton of stock into them, so any marketing/PR professional would be crazy to overlook them, especially for the SaaS industry.
Tyler Hull, Project Planning Consultant at Modern Exterior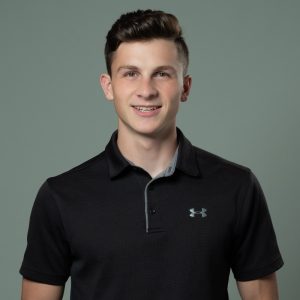 Best SaaS marketing tactics
Analyze how your SaaS compares to the market standard.
When trying to rank for highly competitive keywords, new or low-DA websites have little chance.
Simply check the search engine results pages. If you look at the first page of results, you'll notice an overwhelming concentration of extremely popular sites with an absurd quantity of inbound links.

Thankfully, this is where comparison blogs really shine.
Develop a safe haven of material. A "content moat" is a definitions page.
Owning all of the 'What is….' searches in your business not only helps you create traffic and backlinks, but it also allows you to control the entire discourse on any given issue. This is especially useful for niche topics that have high levels of qualification in the search but don't receive a lot of traffic.

SEO for the Rest of Us founder Brendan Hufford outlines this idea to Breadcrumbs.
To Sum Up
SaaS marketing is not that scary. Come for a consultation at PRNEWS.IO and we will help you set it up.
Read more: