SaaS business is in trend today. That is why so many people are interested in SaaS marketing that focuses on promoting and acquiring leads for subscription-based SaaS products. SaaS marketing keeps to a particular set of rules which makes it complex and challenging. It is completely different from the other well-known marketing strategies.
What do you think is the most effective way to promote SaaS business? In this article, we try to explain everything about this.
Information is a King
Facts, text content, and other informative materials are the keys to SaaS marketing. It is what it runs on. But in most cases, this viable aspect is overlooked. Look at any of your most beloved blogs and other web resources. Can you understand how much information here bring people who distribute Saas or from SaaS providers? As an example, look at Hubspot. Its blog is considered one of the most famous in the world and is also an information product that supplies data to its social network service. The company wants its potential customers and users to read their blog and, more significantly, to try their product.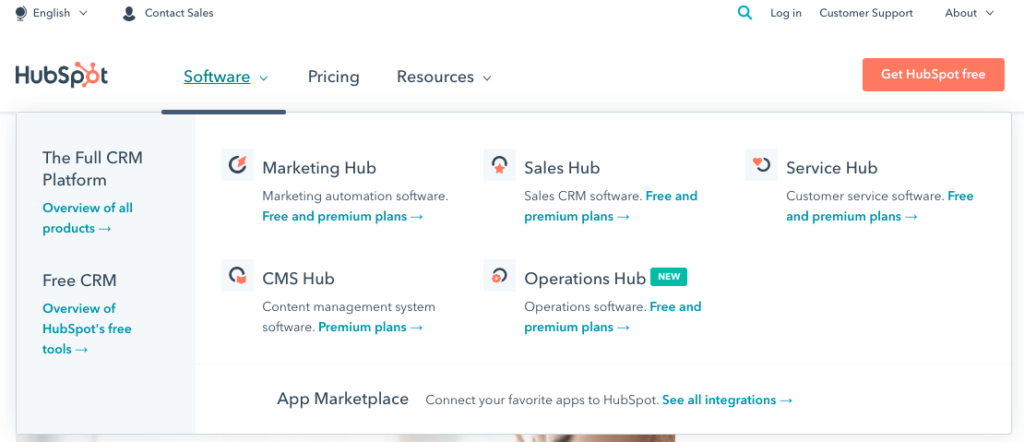 Two Methods to Promote SaaS Products
There are two ways of how you can boost your SaaS:
Handle the existing demand and collect organic traffic for its monetization;
Create new demand.
The first option assumes a long tail queries, both high and low-frequency. It means that potential customers are already interested in this topic. They google and search for data about it. Your aim here is to create relevant content and promote it to the top of the searched results on various search engines, so your clientele finds you in no time.
The second option is about the publicity of a specific problem and a particular brand that solves it.
Managing the Existing Demand
What SaaS business may write in a blog about? Develop your prospects Since the demand already exists, you only need to create proper content. In fact, everything is not so simple because the process of creating content is still a laborious task.
It takes time to sell SaaS products. Customers cannot purchase them as fast as if it was a pair of new shiny shoes. Potential clients may visit your website several times before they decide to buy anything and contact you or create an account and look further. These same visitors may also go to other web resources of your competitors to compare the pricing and features. That is the main reason why you should constantly improve your website and services. Assess and upgrade the items and content will move you forward.
Keep in mind that direct interaction with customers based on trust and facts creates a bond between you. Post various engaging content, from videos to top tips on something and proven studies and news connected with your market. It will bring more opportunities to obtain contact details from visitors.
It is impossible to boost your sales overnight. However, you may take a look at your audience behavior during some time, detect some tendencies and buying cycles. Then, based on the evidence, it is much simpler to develop a marketing campaign.
Stay positive and calm. Gather and post appealing content so that you can build a base of prospects. After you compose a list of potential clients, launch an email campaign regularly, where you will provide free information and offer bonuses and discounts. Your database is the most precious marketing asset right now.
Read More: Think You Know All About Content Marketing? Think Again
Content Promotion Strategies to Drive More Traffic
It is not enough to create an impressive article. You have started working on Link building and get links to your materials from the network to hit the top. The fact is that almost any topic has competition.
In short, one of the key ranking factors (along with the quality of the content produced) is the number of links to the content and the domain rating (DR).
To start a proper link building process, you have to keep in mind some tips:
Select a pool of search queries.
Analyze business competitors for backlinks.
Check competitors in search results — find out the keys by which they are ranked.
Select donors (these are the domains from which you need to get links to your site).
Think over a strategy for forming a budget — from the goal (bringing the keys to the top 3, top 10).
Organize the placement of articles with links according to the plan.
The work algorithm is as follows:
First, we estimate the capacity of the problem —> then the cost of content and donors —> then we compare the size of the budget and the financing schedule —> we execute.
Read more about Content Distribution Strategy
Creating Demand on Your Saas
In this case, you need to approach the content plan and marketing strategy systematically.
Step1: Generating Material on the Issues
You can prove your expertise level to the visitors via different content formats. Try blog posts, online webinars, emails, and podcasts. Capture readers' attention through animated GIFs, involving and original infographics, quiz games, or even lock them with a form that gets their contacts. SaaS marketing is a complex strategy that involves all these elements of free and gated content you offer followers.
Build a library with viable knowledge on your website that can present answers to most asked questions and contain case studies, ebooks, and visual materials. Since you are trying to promote your goods and services, it is essential that you should upgrade them accordingly to your customers' needs. Thus you can attract more clients because they are happy with your attitude. The shortest way to any enhancements is to offer them the best deals on the products, reach out to them through various channels with relevant content and update them on the current situation.
If you don't want to write the content yourself, use the service:
Order Professional Press-Release Writing Service
Step 2: Product Use Cases
When you start creating lists of your customers and analyzing their habits, you will come to a better realization of how your products can ease their pain and which assistance they need to resolve the issues. Thus it allows you to provide a more detailed description strong sides of your SaaS items so customers will see the profit and solution immediately. Add strong and proper text materials connected to your products, and that can prove your level of expertise and post this content regularly. Inbound marketing is a great strategy to lead visitors to the sales funnel by captivating informative materials and leveraging professional opinions.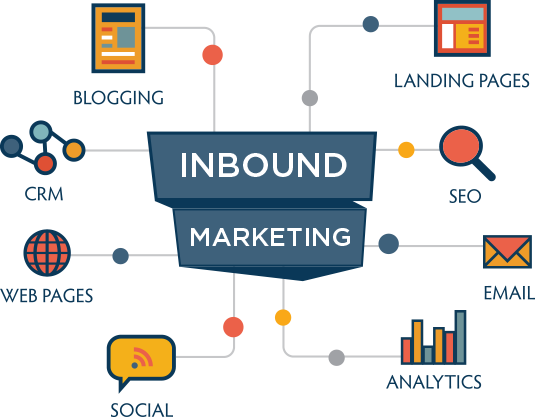 Check customers' reviews and feedback on other Internet platforms. Include the data you receive from people among your valuable assets because you provide service to them, and to fix bugs; you need to obtain the information directly from the audience. Gather public thoughts on social pages of the company or third-party resources like SaaSGenios or Capterra and G2crowd. Use statistical results to support crowd testimonials. Experts do not suggest avoiding this step because the sales will increase by 18% if you perform it.
Step 3: Brand Image Articles
If you look at most PR tactics, you will hardly find anything for digital needs, but it can still help you promote B2B SaaS content and elevate your digital marketing presence. Choose an ambassador of your brand, the person who can be associated with your company. Ask him or her to make a public speech in front of the audience, and you will gain more followers. This action will only strengthen your expert positions and enhance your reputation. 
Read more: 10 Effective PR Channels to Expose Your Brand to New People
Try to talk about what is significant for business and the followers. To use marketing management efficiently, move your talks to social media pages. More publicity and high profile allow you to become more reachable and noticeable for many special events where you will be able to promote the conversations even further in media and become closer to the end0customers. It will boost SaaS sales and increase public awareness of your brand.
By the way, PRnews.io — is a platform that helps to get publicity in no time and popular online papers and magazines.
Step 4: Content Distribution
Keep promoting this content to maximize its reach (lookalike, remarketing, etc.).
Content promotion is an important task. Writing content and hoping that it will shoot itself is pointless! After you've published your blog post, you need to
Share it on the official brand pages on social networks.
Check it out on the author's pages.
Do a promo on Quora, medium. Reddit & Facebook groups.
Launch an advertisement.
Do link building!
Today the process of link building to articles is not as complicated as it was 5 years ago. You no longer need to waste time on useless outreach. For example, using PRnews.io, you can order publications in the media you need with the necessary links to your content in just a couple of clicks!
quick;
cheap;
professional.
The proportion of placement to promo is from 1: 3 to 1:10, depending on the LTV of customers in your niche. The budgeting strategy is empirical (test hypotheses with content, placement options, traffic sources).
Key Metrics You Can Rely On in SaaS Marketing
Focus on three basic metrics that you have to calculate to build a new demand model:
ROI – return on investment.
CAC – the cost of customer acquisition
LTV – lifetime value of a customer.
It is significant to handle the cost of acquisition and a customer's lifetime value because you can understand your ROI index. There is no strict rule on the parameters, but we suggest you keep to LTV: CAC ratio 3:1.
The calculation will present to you how many leads you need to gain to meet your goals. But for this, you have to understand which tactics will work better, which can be achieved only through constant analysis.
Customer Acquisition Cost (CAC)
It shows you the cost of receiving a customer for a certain period. For example, imagine you spent $10,000 on marketing and sales the current year and got 10 clients. It makes your CAC equal to $1000. Your CAC index will be high during your startup time, but later, you may face a decrease in it.
LTV
It is an indicator of the total profit that the company receives from the client during the period of cooperation with him. It is critical because it helps the SaaS marketing to identify the sum they should lash out for obtaining new clients, focusing on qualified leads that were received at low cost.
What is its value? If you spend $10 and receive a lead from whom you sold $500 of goods, it is a profitable deal. However, if you covered only 5% of the deals, then you have spent $200 for one customer ($10 x 20 leads). The LTV metrics assist you in setting up a budget for a marketing campaign to receive new clients and sustain the existing ones.
ROI
It is the coefficient reflecting the return on investment. It includes all the costs and margins, without which you can make serious mistakes when analyzing campaigns, because of which your proud business frigate will eventually find itself at the financial bottom. Upload statistics from Google Ads to Google Sheet, then edit the spreadsheet to indicate the margin for each product. Otherwise, you will not be able to calculate the final income and ROI for analysis.
To Sum Up
SaaS marketing is not that scary. Come for a consultation at PRnews.io and we will help you set it up.