No matter the size of your business, reaching out to target audiences is crucial like never before. In turn, a thoroughly set PR campaign may turn vital for success. Traditional methods of distributing content don't work anymore. Instead, think outside the box and use PR channels to see better results. A business competing online without a public relations strategy is like an airplane that tries to fly without wings. You're bound to fail.
The Power of Target Audience and Their Influence on PR Channels
Since social media became a real game-changer, you know your business needs to be there. Digital communication is of immense importance for any business today. But with so many PR channels to choose from, which one fits you like a glove? And the first step to make in this conversation is to figure out who your target audience is.
The opportunities for a business to raise brand awareness through media are whopping. Some of those are text-oriented platforms, while others are primarily visual channels. And then TikTok exploded in 2020, changing the rules of the game. The thing is yet to find the right "fit" for your business. And it largely depends on the nature of your business and who your audience is.
Thinking about being present on all platforms? That's utopia. Once you know who and where your target audience is, you can find the right mediums of communication. Learn what they like to watch, listen to, and read and what topics are of vital interest. That would be your perfect way to a successful presence.
Content Marketing Platform
100,000+ media publications;
get backlinks to your product;
scale work with content distribution.
Managing PR channels requires finesse. Different types of public relations techniques often need a mix of skills and competencies to do well. Let's say you have several different audiences. With that said, some PR channels might work better for one group than another. As such, when you post at random, you risk poor results.
Using the right PR mediums, you can build positive public relations communication to help convert interested consumers into customers. They are cost-effective and give you a greater degree of control than paid advertising campaigns. And one more thing to consider, the success you bought is different from the success you earned in terms of stable traffic.
Types of Public Relations Channels to Communicate Your Message
Finally, the article's meat. Here is a great collection of PR channels you can use to your benefit. The one that will serve you best you can find only after answering Who is your target audience? That would be your best way to communicate your message.
#1 Press Release PR Channel
A press release is a bread-and-butter of PR. It's an effective and affordable tool you can use to promote your business and get your message out to the right audience. Although it might be one of the most beneficial PR channels, you can't just pick it and hope that your campaign succeeds.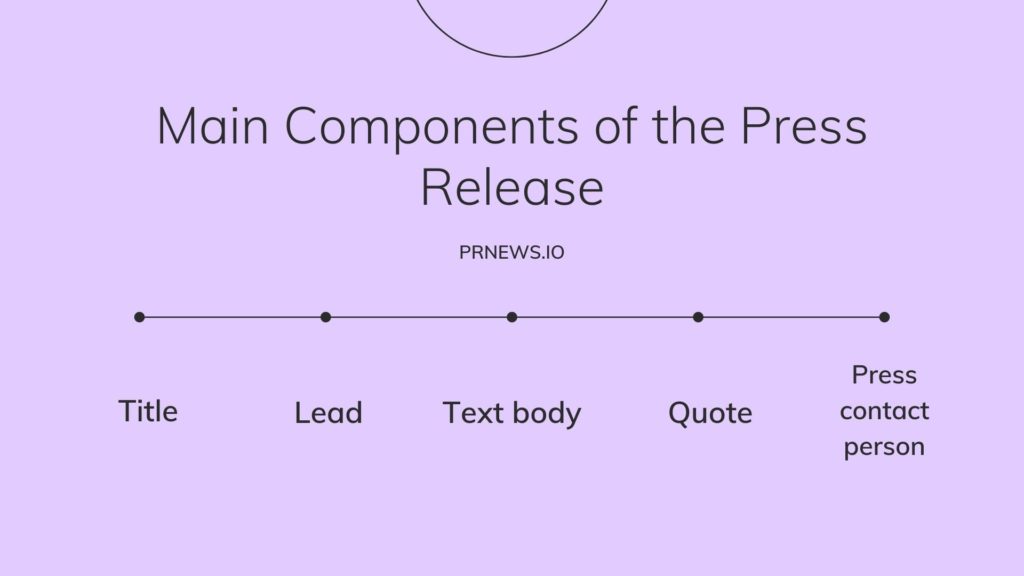 If you hit the ground quickly, a press release can help gain initial traction with your brand. Building trust is a key goal here. So, if written with the target audience in mind, you can have immediate exposure to your website. News publications, blogs, websites, or news magazines all refer to the earned advertising that 92 percent of consumers trust.
How to Write Press Release – Guidelines, Formats, Free Samples
Read more about press releases:
#2 Business Events
This type of public relations communication can work for businesses of all sizes and kinds. That could be a small fundraiser or a big brand that wants to gain exposure for their businesses. You share accurate information with the target customers and build their confidence. Think of the event as a great chance to counter customer doubts. Thus, you kill two birds with one shot – promote new products or services while collecting data and customer details. Trade shows and exhibitions are also a part of events.
Read More: Tips for Writing a Press Release for the Event — What to Do to Make the Media Write about You
#3 Press Conference as a PR Channel
A press conference is not a casual event. Instead, it's a big production that covers a big issue. It's a great chance to get a message to a large group of reporters all in one shot. Thus, you give them the time to set up their cameras for the fresh earth-shaking news.
#4 Advertorials
Advertorials can help get your message in front of the target audience. Think of it as editorial content you can as a valuable PR technique for conversion. That could be an industry or news story, review in a newspaper, or one-way statement on TV. If you want to encourage your customers to begin a dialogue, share your message via social media. Each of those can work as a piece of a puzzle that completes a picture of your brand strategy.
#5 Media Relations
The need for a good reputation is the key to success for any business. And managing how the media portrays your business is what media relations stand for. And the best way to make that happen is to never fall out of favor of the public. Of course, if you don't want to see the stocks plummet.
Media relations is a long game. The constant change of mediums of communication makes it difficult to get attention. As a result, the game becomes more challenging. It takes time and research, sure. But it's well worth doing because it produces serious results.
Read more: Online Reputation Management: How to Shape Your Brand's Perception?
#6 Crisis Management
In today's always-on social media world, every business is vulnerable to a crisis. Hence, crisis management is crucial for any organization that wants to hold its own. Yet, nearly one of four brands don't have a set crisis communication plan in place. And when/if this happens, a pre-plan plan shows how well-prepared your brand is.
Read more: What Is Black PR and How to Fight with It
#7 Partnerships
Relying on direct sales alone is no more a good idea. Instead, partnership marketing is a perfect fit for these times. Well, what is a better way to grow your audience than to leverage someone else? That would help make a significant difference to your bottom line and reputation.
#8 Community Relations
As Seth Godin once said, 'People do not buy goods and services. They buy relations, stories, and magic'. And community relations can do wonders for the PR strategy of any brand. Thus, it can help to raise your profile in the community and foster goodwill. This PR channel involves giving something back to the community. So build those relations on stories that make a difference to people's lives and expect to see results.
#9 Employee Relations
Never underestimate your staff. Your employees are your brand's ambassadors. Check how many big brands have already conducted this PR channel. Now your turn.
#10 Corporate Social Responsibility
A corporate social responsibility campaign can bring extra attention to your brand. The only thing is that it needs to be genuine. Otherwise, empty words get no buzz. A successful CSR campaign should be true to the company. Thus, it can go a long way towards building a positive relationship with both employees and customers.
How To Do Public Relations For Small Business
How to use PRNEWS.io
In this video, I share a great tool called PRNEWS.IO – a marketplace where PR specialists, internet marketers, and advertisers can buy sponsored content. PR is great for visibility, business growth, and SEO backlinks (it can help you rank in Google)
Also, Consider
Sound like a lot of work? Yet, you can't increase your brand's visibility without the right RP channel at your fingertips. Learn your options to match the PR channel to your strategy.