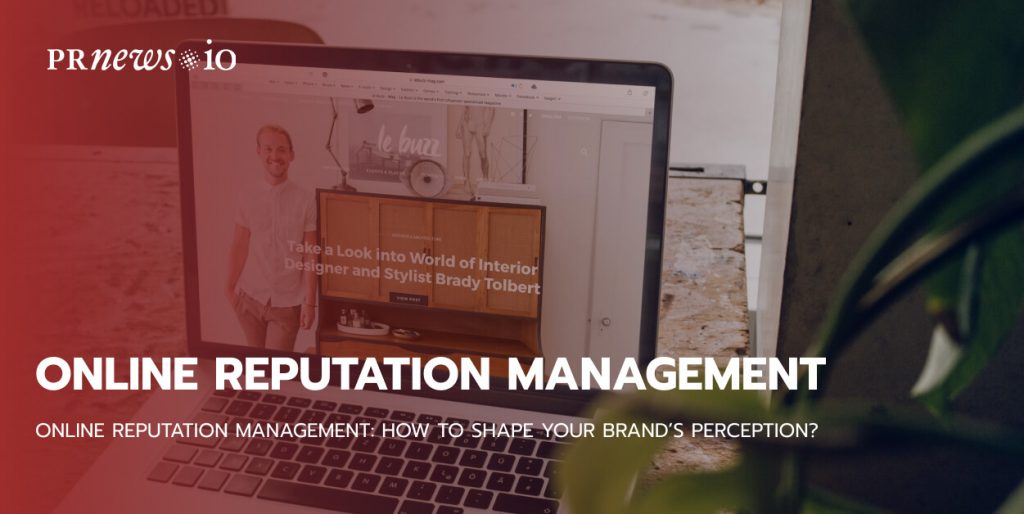 Online reputation management encompasses all of the steps you take to interact with your customers online. It is the process of tracking and responding to all positive and negative mentions of your brand. Online reputation management is an essential component of your company's online presence. Have you ever Googled your brand name? Do you know what people will read about your company, products, or services once they enter their names into the search bar?
If you just made a search inquiry but the results didn't fully satisfy you, brand reputation management is something that might help you to fix them. Highly recommend to keep on reading to figure out how to shape or change the perception of your brand and why it is that important.
Build Positive Online Reputation & Remove Negative from SERP
What is online reputation management and why is it crucial?
Online reputation management (ORM) is the process of controlling what appears when someone searches for your name online. It is a preventative and proactive measure taken to ensure that the results of a search are positive and in line with your personal or professional brand. ORM can be used to influence how potential employers, clients, or customers view you, and it can also help you to repair any damage that has been done to your online reputation. In today's digital age, ORM is an essential tool for anyone who wants to maintain a positive online presence.

Oberon Copeland, Owner & CEO Of Veryinformed.com
To begin from the basics, online reputation is something that your clients and potential clients think about your product, services, or company. It also influences their decision-making.
Online reputation is more than search results. It's the way your brand is presented in the media space, review websites, and online forums. Everything said or written about your company influences your brand's reputation. And it's online reputation management that helps to keep track of what happens there.
In other words, it's a set of measures that monitors, controls, and influences information about the brand. It helps to build and enhance web identity and maintain the positive appearance of your brand.
These measures are supposed to improve positions in the search results and reduce the amount of negative content (negative online reviews, subjective, biased complaints, competitor attacks, and crisis management).
What exactly should be done to find out the reputation of your brand? What measures should be taken to improve it? What reputation management software you might need?
Let's figure it out!

How to implement a brand reputation management strategy?
Before brainstorming a strategy to improve your brand's online reputation, make research to get an idea of it:
Google the name of your company, search by keywords, and check out the search results;
monitor blogs review websites, social media – any resources where people can discuss your brand;
check out social media accounts and the website of your company and your competitors.
After that, it will be easier to create the best online reputation management plan based on the topical situation:
"There is no information about my company"
"I want to hide a certain piece of content"
"I want to promote a certain piece of content"
The following steps will help you.
Improve the ranking of the website with SEO and cleaning SERPs from negative
It's hard to imagine reputation management online without a bit of search engine optimization magic. Right now we are talking about appearing on the SERPs for the branded keywords, that is keywords that contain your brand's name.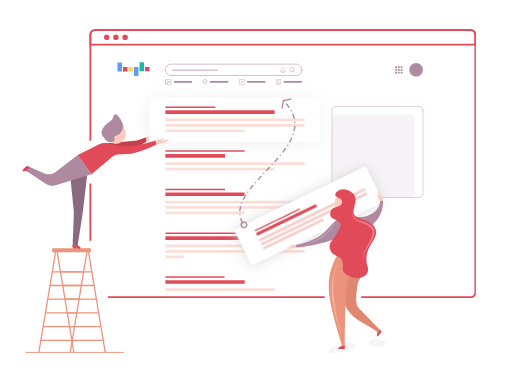 First, you should define the branded keywords. The most effective way to do it is to use specialized software, for example, SEMrush's Organic Positions report or Google AdWords Keyword Planner. Then, you should optimize the website of your company and its official social media accounts using branded keywords.
Google's algorithms are designed in such a way that they first rank the websites that are a perfect match to the user's search inquiry. Usually, Wikipedia, the corporate website, and the brand's social networks appear on the SERPs first. Therefore, optimizing everything that can be optimized makes sense.
Still, you can't fill the entire online space with your media. External sources with negative reviews about your brand such as online reviews, blogs, comments, and discussions on forums can also include branded keywords. This negative content can appear on the first SERPs and create a negative reputation for your brand.
In this case, you can contact the authors of the negative reviews and ask to eliminate them. Of course, you should provide a solid reason for it. For instance, you can fix something that upset a person or offer any kind of compensation (discount, gift card, free service, etc.). If this is impossible, you can try to aggressively generate new positive content: post online reviews, make publications on social media, make guest posts on reliable and relevant websites, and organize mentionings of your brand in media (review management).
Yes, sometimes you can't control what people write about your company. But you can control what other people see 🙂
Review sites to generate more positive reviews:
And here we go with the next step!

Create a Positive Online Reputation with Public Relations
Another sphere that can help to build a positive reputation around your brand is the sphere of public relations. With the right strategy that involves newsbreaks and publications in social media, it's possible to create a positive information field to enhance an online image in the eyes of existing customers and reach out to a new audience.
In this case, it's important to choose the newsbreak and the social/mass media. Pay attention to the reputation of the resource and its thematic focus. At this stage, online reputation management ORM companies can help.
One of the cool tools that could help you to choose the right platform for publication is PRnews.io. It's a marketplace that helps to publish sponsored content about your company on different themed blogs, industry-specific sites, and news portals. Among the big names, there are Entrepreneur, B2C, and BusinessZone.
The working principle is simple:
You analyze the news platforms and themed blogs, as well as their audience, in the marketplace.
Choose the resource with the highest concentration of your company's target audience.
Create an account and make an order.
Submit a text.
Wait until backlinks from reputable resources will pull your website up on the SERPs.
A cool thing about the marketplace is that it's pretty international as it's available in 212 countries in 67 languages. There are 52 categories to choose from and it's suitable for both small startups and well-known companies. Last but not least is the affordable pricing policy.
So, it's a nice start to generate positive content around your brand's name, which will help to push the negative down to the pages where one can hide a dead body 🙂
Involve Your Brand's Social Media for Reputation Management Online
There is no need to explain the importance of an active online presence in social media nowadays, isn't it?
Search engines like social media profiles, especially Facebook, Twitter, LinkedIn, and Google+. These SMM networks require authorization and, therefore, are considered to be more authoritative. Plus, they are supposed to be updated regularly, which is also important for search engine rankings.
Apart from filling the first SERPs with the websites, which content you can control, SMM activity can represent and reinforce the brand's identity.
A good example is the Instagram account of the French brand Jacquemus. Unlike many other brands, the official Jacquemus Instagram account is hosted and maintained by its founder – Simon Porte Jacquemus. His activity, posts, captions, stories, and interactions with subscribers reflect his personality and, in turn, values, mission, concept, and the idea of the brand (simplicity, minimalism, tolerance, playful and not too serious approach to life, etc.). As a result, this hearty, sincere approach gathers supporters of not only his work but his ideas and personal values as well. Many of his posts gather thousands of comments – pretty impressive engagement for an Instagram account of the brand, isn't it?
How To Get Verified On Instagram
In other words, social media is not only another part of search engine optimization but an effective tool to form the identity and the online image of the brand.
Industry experts about online reputation management
Paige Arnof-Fenn, Founder & CEO Mavens & Moguls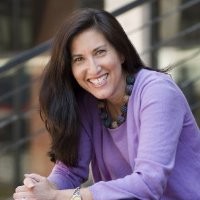 I started a global branding and digital marketing firm 20 years ago. Having people speak highly of you/your business is incredibly important to building a strong brand especially when most of your work comes by referral/word of mouth. Reputation management today is about seizing control over your online narrative/the image your company generates in the hearts and minds of customers/employees/partners/stakeholders including online reviews/consumer complaint forums/news articles/your social presence/visibility in search results. Everyone must consider the role each factor plays in shaping/defining your online image to cultivate the impression you're making publicly to know how you're perceived and which actions you're compelling among consumers/customers. Social media is here to stay and there will always be trolls, haters and crises to deal with so here are the best tips I can recommend to manage your online reputation today since you have to assume everyone checks you out online before meeting/talking:
Do great work that people will talk about
Give lots of talks and use examples from your experience, I do a lot of public speaking online and offline when not social distancing, and host podcasts, and webinars which leads to people talking about me online, tweeting, etc.
Join networking groups to meet people who are the multipliers in your industry, they talk to everybody and know everyone, they have large followings so you need to connect with them online too
Be active on social media so you can share your talks and content and your followers can help spread the word
Generate lots of fresh content that will push down any potential bad comments online
Monitor your online data to shut down trolls and misinformation, there are several online tools to alert you of potential problems (some are free others are for a fee). It is best to know what digital dirt exists on you so you do not get blindsided or surprised when people check you out online. Reputations are built on actions and those who deliver or exceed on their promises build strong legacies but when they disappoint their reputations get tarnished.. If you care what people think or want to make a great impression, always better to underpromise and overdeliver.
Research shows that when a micro-influencers post about a brand with a link to a product they drive a click-through rate that's >3x higher than either sponsored Facebook posts or promoted tweets. Brands that amplify these customer posts by sharing them through their social channels and on their website see even greater value from social media too. Providing customers with exceptional experiences that are unusually positive can go a long way toward motivating them to review your products. Consider sending freebies offering a surprising percentage off at checkout or to thank them for trying your brand, entry into a contest for a bigger prize, or a gift with purchase as a bonus. You can also offer incentives for reviews with a discount on a future purchase. In addition to pursuing random acts of kindness, providing consistently above-average customer service can go a long way toward generating reviews. Getting strong reviews on Google and Amazon often leads to more reviews.
Chary Otinggey Digital PR Specialist of Thrive Internet Marketing Agency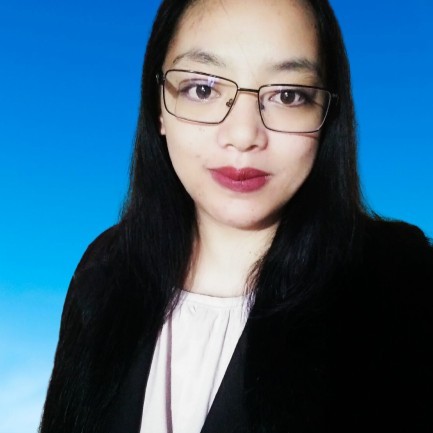 Nothing is as fast at spreading as a false rumor. Nothing, that is, unless it is negative feedback posted online. Sometimes they are the same, sometimes not.
Online reputation management is that branch that deals with how a brand is perceived. It is the information used in such a way to positively reflect your brand. It is what your people should be handling before a crisis is but a seed that becomes a forest.
You would know that your online reputation is intact and in good standing, if there were to be bad feedback about your product and nobody believes it because you have had a great run prior to that feedback.
AJ Silberman-Moffitt, Senior Editor at tandem.buzz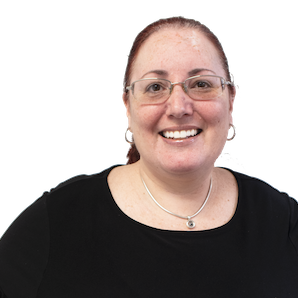 In years past, public relations departments were the ones in charge of ensuring that positive messages about their clients were distributed appropriately. With the invention of the internet, business practices have changed drastically. Many changes have been for the better, such as the speed at which messages can be shared with the public. There are, however, still some negative aspects. More and more, people use the internet to spread negative reviews and information about the companies and products they do not like. When someone is unhappy with a product or service, they can hide behind the veil of the internet to display their displeasure.. This is where online reputation management, or ORM, comes in. ORM is responsible for identifying negative publicity or online information and taking proactive steps to remove or lessen its negative impact.
There are various reasons why companies would utilize online reputation management or ORM. Some companies prefer to be proactive as opposed to reactive. Having an ORM team in place can help ensure that if anything negative appears, it will be handled expediently. However, even an organized ORM team cannot ensure you will not encounter negativity. What if you notice that people search for the company, and on the search engine results pages (SERPs), negative information comes up? You would want to take action to make these negative assets move down. ORM teams are skilled at creating positive posts that can counteract such negativity.
Edward Solicito, Chief Executive Officer at To The Top Agency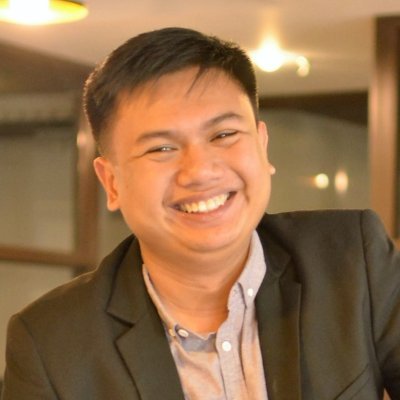 Online reputation management (ORM) is the process of monitors and shaping public perception of a person or organization on the Internet. The main reasons for ORM are to protect and enhance the online reputation of individuals and organizations and to proactively manage potential crises that could damage their reputation.
ORM is important because the Internet is increasingly being used as a source of information about people and companies. A negative online reputation can damage an individual's or organization's credibility, profitability, and ability to attract customers and investors. Additionally, in today's "always-on" world, a crisis can quickly escalate and gain traction online, making it essential to have a plan in place to protect and manage one's reputation.
Sean Nguyen, Director of Internet Advisor
Everyone by now knows just how easily things can go viral (in both a positive and negative sense). Over the years of having the internet at our disposal, we've seen brands experience significant growth as a result of global exposure, and we've also seen brands experience significant financial loss due to negative exposure.
When something like this happens (whether positive or negative), brands need good reputation management in place in order to handle the attention that they get online. I can tell you now, that if it weren't for a good reputation management strategy, many of the brands that experienced negative feedback would have broken down and failed. And even when it comes to good exposure, brands need to be able to manage what is being said in order to maintain that positive growth and avoid issues that can come with significant growth.
Online reputation management, especially with how the internet has grown, is essential for all businesses of today, even if you're only doing positive things with your business.
Ciaran Doran, Head of Marketing at Customwiringloom
Online reputation management can be a double-edged sword. Once a company has created a bad impression on one or more users, the opinion of the users will likely be shared online, somewhere. In part, this can be a form of retaliation or revenge-taking but it can also show the user seeking psychological validation or even advice from others. Bad experiences can undermine self-confidence and finding allies online can help restore it.
For the company that has made a bad impression (perhaps inadvertently) and knows about it from reports, online searches with negative keywords linked to the company's services and the company's name can yield troublesome online information that is to the company's detriment. Much of the time, user experiences will be shared on forums like Reddit or Quora where multiple responses are encouraged through points and rewards systems.
This is not good. Those websites often have specialists commenting on them as a way to garner attention to their interests. Some people follow the specialists and their answers often get millions of views. It is a daunting prospect for any company to have a million people read a negative review about it. Thus, some CEOs take to forums themselves and reply directly to user comments, explaining possible reasons why they endured a bad experience. Typically, the CEO will attempt to highlight the 'fact' that +90% of company clients have satisfactory experiences.
A CEO should never do this because it reveals a tit-for-tat and micromanagement approach from someone who ought to be an example of using time productively. It is better, in the long run, to take note of public opinion online and work to ensure that the same mistakes are not repeated. Never directly confront criticism. To do so is counterproductive.
Jeroen van Gils, CEO of LiFi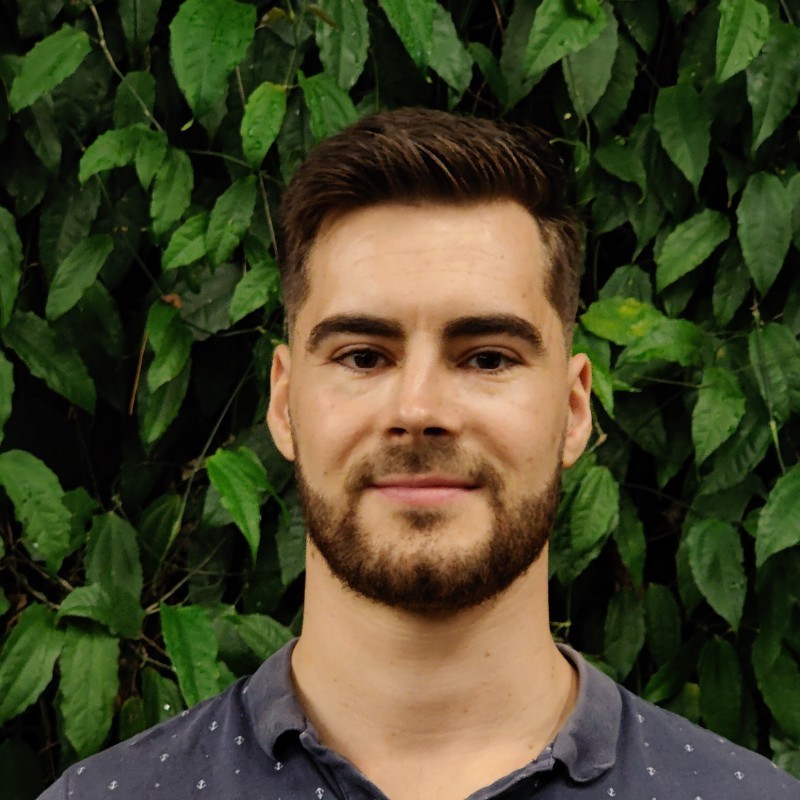 Online reputation management (ORM) is the practice of managing a company's online reputation through the assessment and management of online opinions. There are three primary reasons for ORM: to protect a company's image, to increase sales, and to attract new customers.
There are three primary types of ORM: search engine optimization (SEO), web content marketing, and link building. SEO is the most common type of ORM because it is the cheapest and most effective. SEO involves improving a company's website so that it appears higher in search engine results pages (SERP).
This can be done by improving the site's title tags, metadata, content, and images. Web content marketing focuses on creating valuable and interesting websites that promote a company's products or services.
Link building is the process of acquiring links from high-quality websites that will help boost a company's ranking in search engine results pages. There are several other types of ORM, but they are less common and usually more expensive than SEO or web content marketing.
These include social media marketing, public relations (PR), and email marketing. Social media marketing involves using social networks (such as Facebook, Twitter, and LinkedIn) to promote a company's products or services.
PR involves using print, online and social media resources to create positive publicity for a company. Email marketing involves sending out promotional emails to attract new customers or subscribers.
Cody Crawford, Co-Founder at Low Offset
Enhancing brand trustworthiness
Let's face it, no matter how much time and effort you put into making sure your customers are satisfied, bad remarks will always surface. Customers can also be ruthless and often leave damaging remarks on media platforms. Sometimes this could lead consumers to stop buying a product from a certain brand after just one negative encounter.
Having said that, the key is how you respond to a bad brand reference when it occurs. Building trust requires maintaining your online credibility and responding to both favorable and negative comments, reviews, and mentions proactively. There is no better way to demonstrate your concern for your consumers than by politely responding to criticism and, whenever necessary, offering an apology.
Rahul Vij, CEO at WebSpero Solutions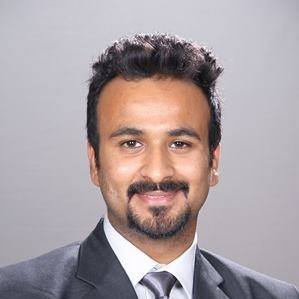 How Online Reputation Management Is Different From SEO Services?
To better understand online reputation management, you must know that it is a simple tool that tracks and repairs a brand's image.
Without getting into too much detail, proceed to understand the difference between SEO services and ORM.
SEO Services:
SEO improves a website's visibility on Bing, Google, and other search engines.
SEO develops strategies to assist websites in ranking at the top of search results.
It targets dominating the SERPs with various related keywords or search terms.
Online Reputation Management Services:
ORM is populating a page with positive content that fosters user trust.
ORM collaborates with SEO to replace or remove misleading content and websites from search results.
The goal of ORM is to dominate search results for specific interconnected keywords or search terms.
This is my learning.
Content Marketing Platform
100,000+ media publications;
get backlinks to your product;
scale work with content distribution.
The Final Touches and the Summary
SEO, SMM, and PR are not just letters but a weapon in the right hands to influence or shape online reputation. Therefore, we highly recommend you collaborate with a person, who knows ins and outs of online reputation management ORM, not just a definition if you feel a lack of knowledge or competence to deal with it yourself. Managing your online reputation is not an easy task!
And always remember that those, who firmly believe in the success of the brand, will succeed in the trickiest tasks 🙂
FAQ: online reputation management
What is online reputation management?
Online reputation management is a set of measures to analyze, influence, and control the reputation of the brand. The measures to influence the reputation involve search engine optimization SEO, SMM, collaboration with mass media (e.g. sponsored content), cleaning SERPs from negative, etc.
How much does online reputation management cost?
Unfortunately, it's hard to give a definite answer because it depends on the reputation management profile defender you apply to and your current situation (what has to be done and how good or bad the reputation of your brand is).
How to start an online reputation management business?
If you already have a client (it can be your acquaintance as well), you can start with the optimization of the official social media profiles and the website to create an appealing picture of the brand. Then, you can proceed with the sponsored content, that is publications about the brand on reputable resources. These can include news portals, themed blogs, industry-specific websites, etc.
How to do online reputation management yourself?
You can set up a strategy for reputation management online yourself using the tips and tricks from the article. Still, if you understand that there is a lack of knowledge and competence, it's better to use the help of the online reputation management companies. It will be more expensive but more effective as well.
Read more: