Online Reputation Management. Have you ever Googled your brand name? Do you know what people will read about your company, products, or services once they enter their names into the search bar?
If you just made a search inquiry but the results didn't fully satisfy you, brand reputation management is something that might help you to fix them. Highly recommend to keep on reading to figure out how to shape or change the perception of your brand and why it is that important.
Build Positive Online Reputation & Remove Negative from SERP
What is online reputation management and why is it crucial?
To begin from basics, online reputation is something that your clients and potential clients think about your product, services, or company. It also influences their decision-making.
Online reputation is more than search results. It's the way your brand is presented in the media space, review websites, and online forums. Everything said or written about your company influences your brand's reputation. And it's online reputation management that helps to keep track of what happens there.
Get published on news websites with PRNEWS.io
In other words, it's a set of measures that monitors, controls, and influences information about the brand. It helps to build and enhance web identity and maintain the positive appearance of your brand.
These measures are supposed to improve positions in the search results and reduce the amount of negative content (negative online reviews, subjective, biased complaints, competitor attacks, crisis management). 
What exactly should be done to find out the reputation of your brand? What measures should be taken to improve it? What reputation management software you might need?
Let's figure it out!
How to implement a brand reputation management strategy?
Before brainstorming a strategy to improve your brand's online reputation, make research to get an idea of it:
Google the name of your company, search by keywords, and check out the search results;
monitor blogs, review websites, social media – any resources where people can discuss your brand;
check out social media accounts and a website of your company and your competitors.
After that, it will be easier to create the best online reputation management plan based on the topical situation:
"There is no information about my company"
"I want to hide a certain piece of content"
"I want to promote a certain piece of content"
The following steps will help you.
Improve the ranking of the website with SEO and cleaning SERPs from negative
It's hard to imagine reputation management online without a bit of search engine optimization magic. Right now we are talking about appearing on the SERPs for the branded keywords, that is keywords that contain your brand's name.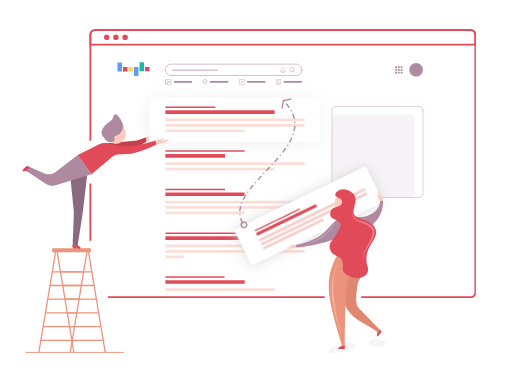 First, you should define the branded keywords. The most effective way to do it is to use specialized software, for example, SEMrush's Organic Positions report or Google AdWords Keyword Planner. Then, you should optimize the website of your company and its official social media accounts using the branded keywords.
Google's algorithms are designed in such a way that they first rank the websites that are a perfect match to the user's search inquiry. Usually, Wikipedia, the corporate website, and the brand's social networks appear on the SERPs first. Therefore, optimizing everything that can be optimized makes sense.
Still, you can't fill the entire online space with your media. External sources with negative reviews about your brand such as online reviews, blogs, comments, discussions on forums can also include branded keywords. This negative content can appear on the first SERPs and create a negative reputation for your brand. 
In this case, you can contact the authors of the negative reviews and ask to eliminate it. Of course, you should provide a solid reason for it. For instance, you can fix something that upset a person or offer any kind of compensation (discount, gift card, free service, etc.). If this is impossible, you can try to aggressively generate new positive content: post online reviews, make publications in social media, make guest posts on reliable and relevant websites, organize mentionings of your brand in media (review management). 
Yes, sometimes you can't control what people write about your company. But you can control what other people see 🙂
Review sites to generate more positive reviews:
And here we go with the next step!
Create a Positive Online Reputation with Public Relations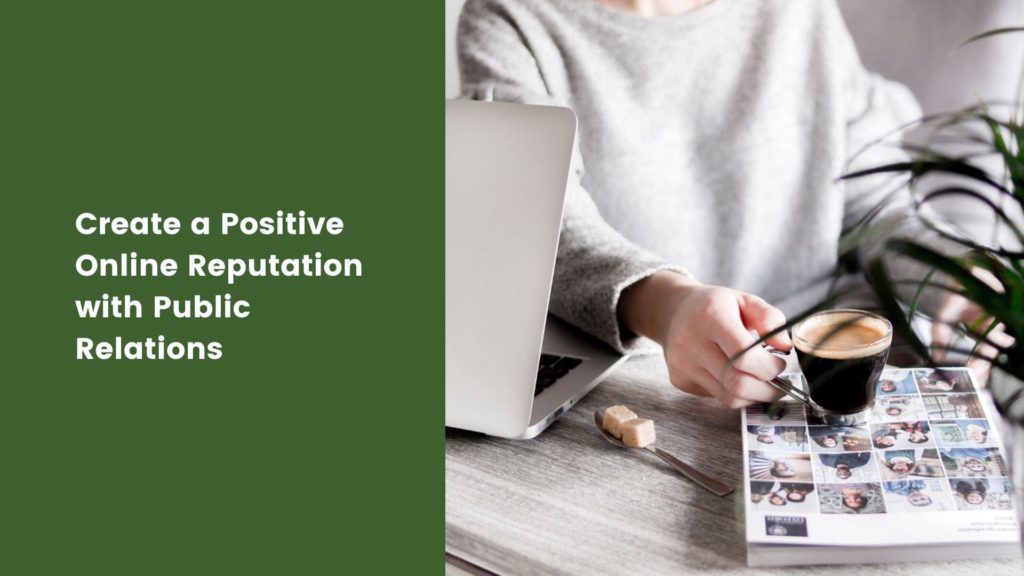 Another sphere that can help to build a positive reputation around your brand is the sphere of public relations. With the right strategy that involves newsbreaks and publications in social media, it's possible to create a positive information field to enhance an online image in the eyes of existing customers and reach out to a new audience. 
In this case, it's important to choose the newsbreak and the social/mass media. Pay attention to the reputation of the resource and its thematic focus. At this stage, online reputation management ORM companies can help. 
One of the cool tools that could help you to choose the right platform for publication is PRnews.io. It's a marketplace that helps to publish sponsored content about your company on different themed blogs, industry-specific sites, and news portals. Among the big names, there are Entrepreneur, B2C, BusinessZone.
The working principle is simple:
You analyze the news platforms and themed blogs, as well as their audience, in the marketplace.
Choose the resource with the highest concentration of your company's target audience.
Create an account and make an order.
Submit a text.
Wait until backlinks from reputable resources will pull your website up on the SERPs.
A cool thing about the marketplace is that it's pretty international as it's available in 212 countries in 67 languages. There are 52 categories to choose from and it's suitable for both small startups and well-known companies. Last but not least is the affordable pricing policy.
So, it's a nice start to generate positive content around your brand's name, which will help to push the negative down to the pages where one can hide a dead body 🙂
Involve Your Brand's Social Media for Reputation Management Online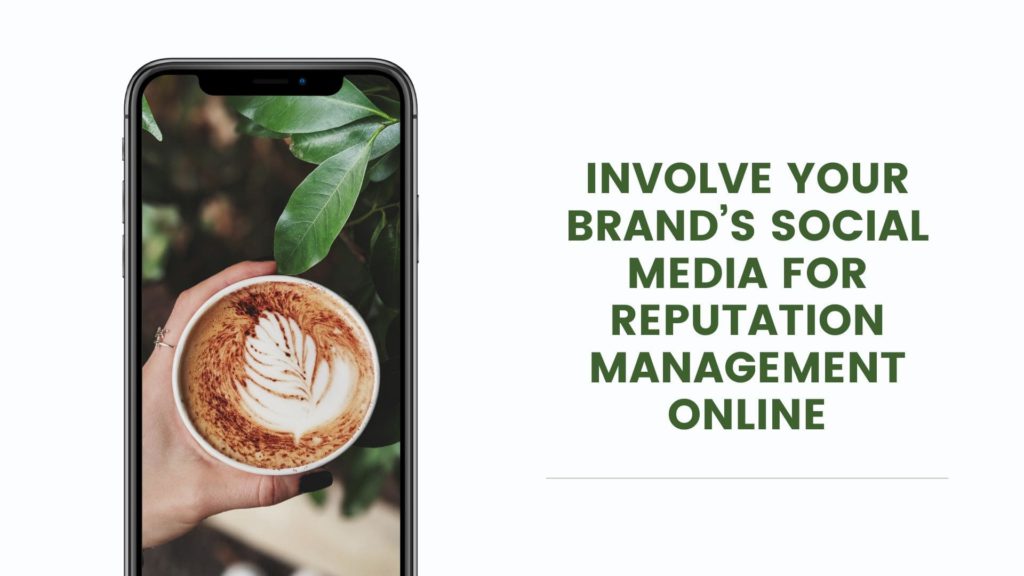 There is no need to explain the importance of the active online presence in social media nowadays, isn't it? 
Search engines like social media profiles, especially Facebook, Twitter, LinkedIn, and Google+. These SMM networks require authorization and, therefore, are considered to be more authoritative. Plus, they are supposed to be updated regularly, which is also important for search engine rankings. 
Apart from filling first SERPs with the websites, which content you can control, SMM activity can represent and reinforce the brand's identity. 
A good example is an Instagram account of the French brand Jacquemus. Unlike many other brands, the official Jacquemus's Instagram account is hosted and maintained by its founder – Simon Porte Jacquemus. His activity, posts, captions, stories, interactions with subscribers reflect his personality and, in turn, values, mission, concept, and the idea of the brand (simplicity, minimalism, tolerance, playful and not too serious approach to life, etc.). As a result, this hearty, sincere approach gathers supporters of not only his work but his ideas and personal values as well. Many of his posts gather thousands of comments – pretty impressive engagement for an Instagram account of the brand, isn't it?
How To Get Verified On Instagram
In other words, social media is not only another part of search engine optimization but an effective tool to form the identity and the online image of the brand.
The Final Touches and the Summary
SEO, SMM, and PR are not just letters but a weapon in the right hands to influence or shape online reputation. Therefore, we highly recommend you to collaborate with a person, who knows ins and outs of online reputation management ORM, not just a definition, if you feel a lack of knowledge or competence to deal with it yourself. Managing your online reputation is not easy task! 
And always remember that those, who firmly believe in the success of the brand, will succeed in the trickiest tasks 🙂
FAQ: online reputation management
? What is online reputation management?
Online reputation management is a set of measures to analyze, influence, and control the reputation of the brand. The measures to influence the reputation involve search engine optimization SEO, SMM, collaboration with mass media (e.g. sponsored content), cleaning SERPs from negative, etc.
? How much does online reputation management cost?
Unfortunately, it's hard to give a definite answer because it depends on the reputation management profile defender you apply to and your current situation (what has to be done and how good or bad the reputation of your brand is).
? How to start an online reputation management business?
If you already have a client (it can be your acquaintance as well), you can start with the optimization of the official social media profiles and the website to create an appealing picture of the brand. Then, you can proceed with the sponsored content, that is publications about the brand on reputable resources. These can include news portals, themed blogs, industry-specific websites, etc.
? How to do online reputation management yourself?
You can set up a strategy for reputation management online yourself using the tips and tricks from the article. Still, if you understand that there is a lack of knowledge and competence, it's better to use the help of the online reputation management companies. It will be more expensive but more effective as well.
Read more: