Content marketing is a special strategy that helps to create and promote useful, relevant, and regular content to attract and retain the target audience & boost sales. There is a lot to know about this type of marketing. It includes many tools to interact with people and browsers successfully.
In this post, you will see how to produce successful, entertaining content that your followers would love and repost on their social profiles.
Content is a King
Imagine a situation when a person has to buy a wedding dress with a budget that allows selecting the most expensive one. We see various branded models on the market and in most cases, people would rather make a purchase when a company tells them more about their outfits, like where it was manufactured, how good the fabric quality and others.
Distributing content will help you achieve several goals:
building customer loyalty in the company;
increasing brand awareness;
attracting new customers;
growing sales.
However, content has no value if it is not related to the interests of consumers, potential customers. You can publish many articles, but if they are not interesting to visitors, do not bring any practical benefit to them, then you should not expect results from work done.
Content Marketing Platform
100,000+ media publications;
get backlinks to your product;
scale work with content distribution.
Why is Content Marketing Effective?
This technology has brought viable results to many businesses. Even a small company has a website or a page on social media where they tell you about their services and products. Most of them use content marketing to gain more crowd and acknowledgment.
Check some pros of promoting via this method:
It brings long-lasting results.
It has one of the highest ROI indexes.
There are the lowest CAC (customer acquisition cost) rates.
It is the quickest way to get fast results.
You can grow leads till they develop a need.
It works as an advertisement at a low cost if you think through each detail before posting materials. They can bring profit or waste your time and money if you forget to make research before publication.
What Themes to Select for a Community Blog?
Start with a set of themes you wish to write. Make a content plan so publications may be posted regularly.
There is a wide range of topics you can tell about in your blog. The question here would be how to select the right ones that help to promote your services and goods. It is better to define the topics the following way:
communities;
trend themes;
SEO-based approach;
competitors analysis.
Keyword research
Find topics that are relevant to your business. First, you have to determine pools of search queries in terms of relevance to the company, frequency of queries, and the complexity of getting to the top. For keyword research you may use these tools:
Read more: How to Choose the Most Relevant Keywords for Positioning?
Think about what people could type into Google to find you: this is your seed keyword. For example, if your business sells analog photography equipment, the starting point could simply be "35mm film." Enter this keyword into Ahrefs' Keyword Explorer and look at the Questions report, which gives you content ideas phrased as questions. Note down any questions you can answer in a blog post.
Competitor Analysis in Content Marketing
Try to compare your content with competitors. You may check key phrases and words that drive organic traffic to competitors' sites, throw out brand queries, and find interesting clues via:
Try to write about trendy and hot events to heat the interest from your followers and involve even more readers. Create a content plan that helps you publish regularly and not waste your time each day striving to look for another topic.
Article Publication — What to Pay Attention to?
Before you place materials on the website or social media platforms, add a couple of things.
Keyword optimization
If you find great words and phrases, your website can get among the top search results when a user types in those words. Prepare articles for posting on the corporate website (blog), enriching the necessary keywords here: Surferseo.com. With this tool, you can write data-driven content loved by Google & your audience. It shows how well the article is optimized for a particular keyword:

Don't forget to add your keyword
What's more, optimizing keywords touches every aspect of your SEO marketing efforts.
Title Tag: Your target keywords must be included in the title tag. H1
Links: Keyword optimization should be integrated into your link-building strategy.
Images: Target keywords should be used in your image alt attribute and file names.
Meta Description
URL: Be sure to include keywords for SEO in file name slugs.
Create Kickass Headlines
Don't forget about the importance of catchy headlines for your piece of content! You may use headline generator tools:

Content Marketing Checklist
Here is our checklist how to optimize the article before publishing:
Keywords:

Implement the key phrases within 100 first words of the piece.
Add synonyms that are related to your main keywords.
Place them in the titles and headings.
Look through similar blogs and identify which keyphrases they put.

Links:

Leave crosslinks to some internal and as well external pages that have similar or circumstantial topics.
Get rid of long URLs; shorten them.
Use anchors with one or two words instead of many.
Add links from your old posts to new ones.

Content:

Place articles with a length of no less than 800 words.
Provide unique materials. Do not copy them from others. The search engine will index them as original and, depending on the query, put them on top of its results.
Make sure your content is clear and coherent to the audience. Keep in mind that even though you use specific words for SEO, you are still writing for humans.

Pictures:

Keep the size of your files with pictures as small as possible.
Remember to place the right phrases in their file names.
Do not forget to add an "alt" tag description for any of the images.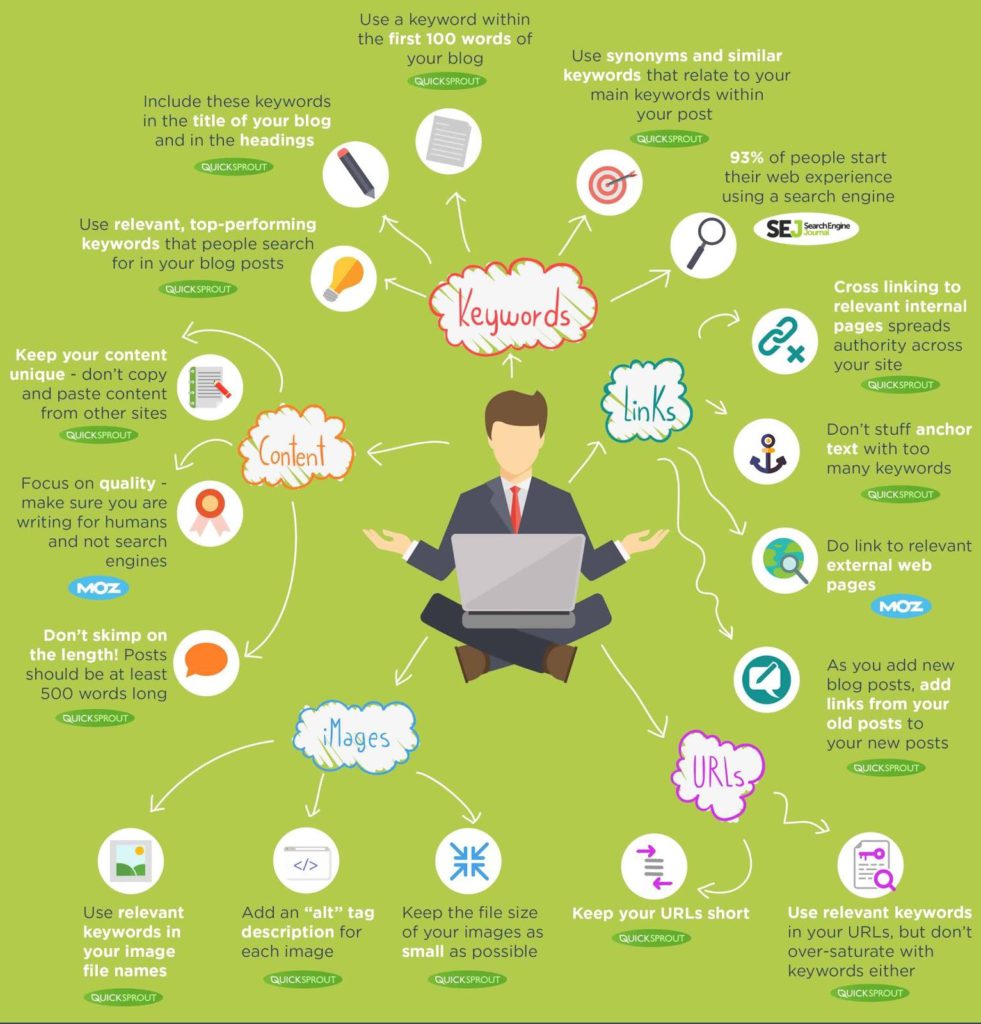 Read more: 7 Things to Look for Before Blog Post Publishing
It is a considerable amount of information you have to get acquainted with. That is why as a beginner, you may find it difficult. If you are not yet ready to write articles, then you can order writing articles via freelance services:
By the way, we here at PRnews.io can write stunning articles for you! Please, check our Professional Press-Release Writing Service. Our experts will gather all the information about the future article, write it and publish it on relevant media.
To make great content directing, you may use more tools – The Best Writing Tools For Modern Writers
Monitor Positions in Content Marketing
You can Set up monitoring of positions by keywords. Without monitoring changes in positions, the effect of content marketing is not clear. Here are some places to go:
These tools will assist you in examining the profitability of your posts and let you know if some of them need optimization and are not promoting that actively.
How to Estimate Audience Reach and Content Consumption
The aim is for users to see published articles or other content. Therefore, to increase your reach, you should announce the publication on social networks, ask readers to repost, link to the material in the mailing list. Many platforms have special indicators, so a marketer has no trouble with estimating the effectiveness of any posts.
These metrics you have to check to make sure content is relevant and promoting actively:
A number of views. It is the main metric for content consumption and shows how many times followers have viewed the publication page or the entire resource. You can estimate the total number of views for all time or the number of views over a certain period.
Unique visitors. The number of (unique) visitors to your site is perhaps the most important metric at this stage. This information shows you exactly whether your marketing moves are working or not. Obviously, the higher the number, the better.
Traffic sources. Track where new visitors are coming to your site. Do they only find you through a search engine? Did they come from some source that referred them to you or from one of the social media platforms? Once you've identified your top sources, you can promote your content by targeting specific groups. For example, you get the most traffic from Facebook, which means your followers are interested in your content. The next step is to post content in a way that only attracts Twitter users following their interests.
Backlinks. Good SEO is a byproduct of any successful marketing campaign, and you need a lot of backlinks to get good optimization. Tracking the number of websites linking to your site allows you to measure the effectiveness of your content. In most cases, the higher the number, the better your search engine rankings.
Focus on tracking your traffic exactly the moment you launch a new marketing campaign. After the number of visitors has increased, start tracking the engagement rate of your content.
Content Distribution!
It is viable to understand that even the most trendy, coolest content may not shoot if you will not distribute it. You have to spend only 20% of your efforts on its making and 80% on distribution.

Here you may see the most popular platforms for promotion:
Social networks like Facebook, Instagram, IG, YouTube, and others.
Blog websites like Medium, LinkedIn.
Forums and communities.
Corporate channels (emails, push notifications).
Special platforms like Quora, Producthunt, Soundcloud, etc.
Blogs and well-known niche resources.
One of the coolest ways to distribute your content is to post articles on news sites using a link to your article with the correct anchor. Here you might get help and assistance from PRNEWS.IO. It is a portal that allows many businesses to obtain publications in prominent media, major online websites, magazines, and papers.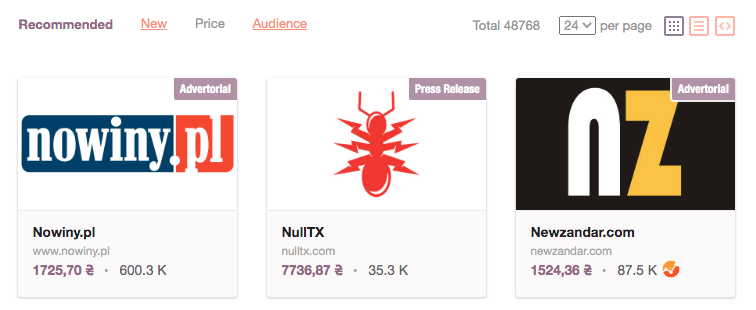 Another exciting way of distributing the content is to find articles on a particular topic via Content-explorer. Then, you have to write to the authors of relevant articles with a request to add a link to yours.
Outreach of bloggers and content authors for updating the writing and posting the link you need: Buzzstream.com
Also, you may read about how to promote content with Quora, Medium, and Facebook here:
Content Distribution Strategy: 3 Sure Ways to Deliver Information to the Target Audience
Update your content!
Update your old content regularly. Google loves it because you give it a signal that your content is relevant and needs to be increased in the SERP. Any text after existing on a website for quite a time gains statistics and should be updated.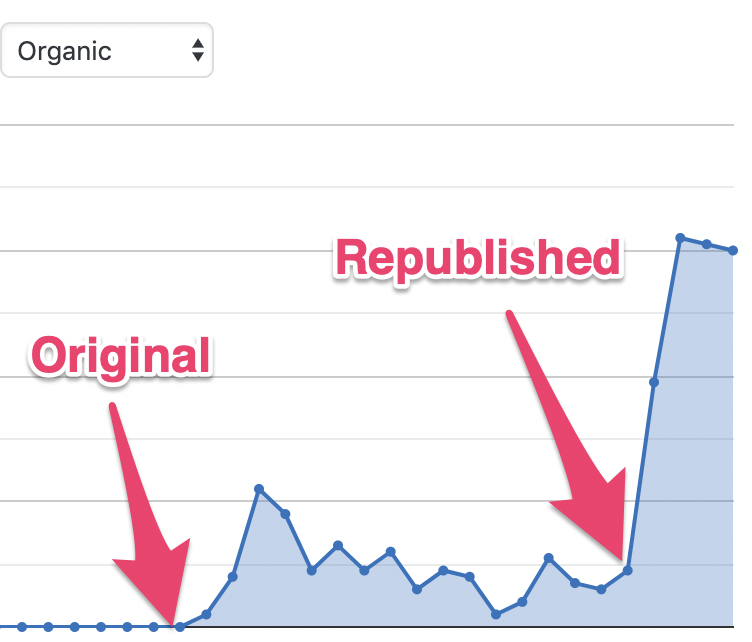 Conclusion
On the one hand, content marketing is expensive as it can take a lot of time and effort to create content. On the other hand, content marketing is a lifetime source of leads. No matter what industry you are in or what size your company is, you can start using content marketing today to reach and engage your audience.
Need help getting started?