There are a lot of misconceptions about blogging. Truth is that creating and publishing a quality blog post requires much more than simply writing and publishing it.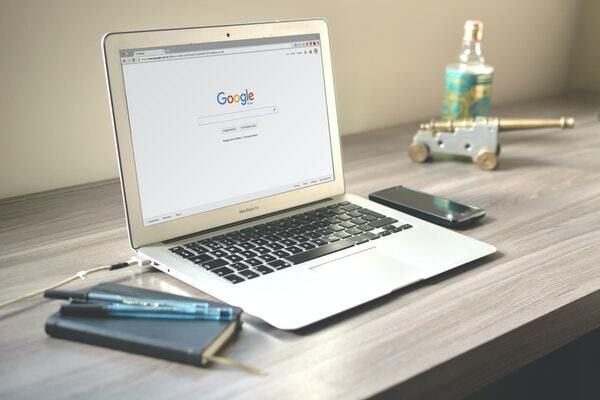 You may think you have created a killer article, and no matter how impatient you are to publish it, there are still a lot of things you need to pay attention to. That being said, here are just some of those things.
Monetize your website!
Reassess the topic
The first thing you need to learn is how to determine if your article's topic is good. If you're writing for your blog and want to get your ideas "out there," there is no such thing as a wrong topic. But if you are writing a blog post for your business, you will need to be more careful with the issues you choose.
That's when you need to make sure that the topic you choose fits your audience and that it brings them new and relevant information.
So, the best way to choose a topic is actually to listen to your audience. This way, you will directly cater to your audience's needs, bringing more relevancy to your post.
Read more:
Write the article
Once you determine the topic, it is time to sit down and write your article.
Of course, we can't tell you how to write the article itself, but we can offer some valuable pointers. For starters, make sure you do actual research about the topic, even if you know a lot about it. That way, you will avoid giving any wrong or misleading information.
If you are basing your arguments on some research or relevant sources, make sure that you include those as well. This way, you provide your audience with a means to do their additional research if they feel the need to do so.
Make sure that your blog post is not only informative and relevant but engaging as well. Your style and approach to various topics are what brought the audience your way in the first place, so make sure you don't miss out on it.
Check formatting and keywords
Once you've written the blog post, it is time to go through it once more and check if it contains everything it needs to.
Keywords and keyword placement are your top priority. No matter how good your post seems at first glance, without the proper keywords, the chances are that your audience won't be able to recognize what your post is all about easy.
Aside from keywords, make sure that your blog post is formatted correctly. Writing a blog post is not like writing a novel. This means that a good blog post needs to have a clear and concise structure.
Since most people like to skim before deciding whether or not to read your content, you need to enable them to do so quickly. Adding subheadings, bullet points, and even images to break up chunks of text will ensure that your whole post is much more attention-grabbing and easier to follow.
How to Choose the Most Relevant Keywords for Positioning?
Optimize your post for SEO
The majority of points we've mentioned go towards a critical aspect of blogging: Search Engine Optimization (SEO services). Properly optimizing your content increases the likelihood of ranking higher on Google, which will bring more exposure to it. Of course, a boost in direction brings in the broader audience, which is usually the goal.
After achieving this goal, the next step is Live Chat Outsourcing, which provides chat agents that remain online round the clock. Live chat agent gives all the information needed to the potential customer.
So, make sure that you optimize your blog post accordingly to follow some of the essential SEO rules. However, if you are not entirely versed in this field, it would be better to look for a quality internet marketing service to help you out. That way, you can ensure everything's optimized for maximum efficiency, which will bring outstanding results.
Read more:
Find appropriate images to follow
As mentioned earlier, adding images to your blog post will help break up the text and make it easier to read. According to research, adding pictures to your blog post can also encourage your audience to spread the word, thus boosting social shares.
However, it would be best to make sure that the images you choose to include are relevant. Adding just stock or random pictures that don't support or are not pertinent to your subject won't make much sense and confuse the reader. Hence, consider hiring a strategic branding agency to engage the target audience and complete this task the right way.
Check the article again
Even though it may seem like you are now ready to hit "Publish," there's still some work to be done on your part. Once you finish writing and polishing your article, it is time to give it another read. This way, you can catch any potential typos, incomplete sentences, or any other hiccups you may have encountered during the writing process.
Some people find it extremely difficult to correct their written words and spot potential mistakes. That's why it is not a bad idea to ask someone else – a friend or even a professional – to go through your article before you publish it. Ultimately, you can even use some of the unique editing tools you can easily find online.
Don't forget about meta description
Finally, after all, you've done, the only thing left to do before publishing your blog post is writing a meta description. This description is usually around 160 characters long, and it serves as a brief of what your article is all about. More precisely, the meta description is what search engines will display right below your blog post's title on the search results page.
If you forget to take care of this step, Google will automatically pull an excerpt from your blog post and set it as your meta description. But it is always a better idea to take care of this yourself. In the end, it will serve as an excellent means to pique your audience's interest, so you want to ensure you do it right.
Therefore, no matter if you are new to the world of blogging or you feel like your work needs some additional polishing, check these tips out.
It's important to realize that to make good content that will help you achieve your goal; you need to pay more attention.
So, make sure you keep all of these tips in mind the next time you are about to publish a blog post to make sure that you've done everything right.
Content Marketing Platform
100,000+ media publications;
get backlinks to your product;
scale work with content distribution.
Author bio:
Tomas is a digital marketing specialist and a freelance blogger. He is focused on new web tech trends and digital voice distribution across different channels.