AMP Pages. More people are now using their mobile devices to browse sites and search the Internet. Whole new industries have emerged for the creation of products for mobile devices, such as mobile applications, various gadgets, and other technologies. And the total traffic from smartphones and tablets has already exceeded Desktop traffic from computers and laptops.
According to Google and Facebook statistics, however, there are many users in the world where mobile internet is not that fast (eg, 3G, GPRS). For this reason, these two giants have begun to take steps to provide a "better experience" for users with slow Internet connections. Most people, especially outside the top 10, still don't use fast 4G, LTE, or Wi-Fi networks. Google thus launched an open AMP project for mobile devices with slow Internet access. The thing is that websites are becoming more complex and "heavy", and there is a trend – an ever-growing amount of content for mobile devices. In August 2016, there were already over 150 million AMP docs in the Google Search Index, and this number was growing by 4 million per week every week.
Content Marketing Platform
100,000+ media publications;
get backlinks to your product;
scale work with content distribution.
What is AMP?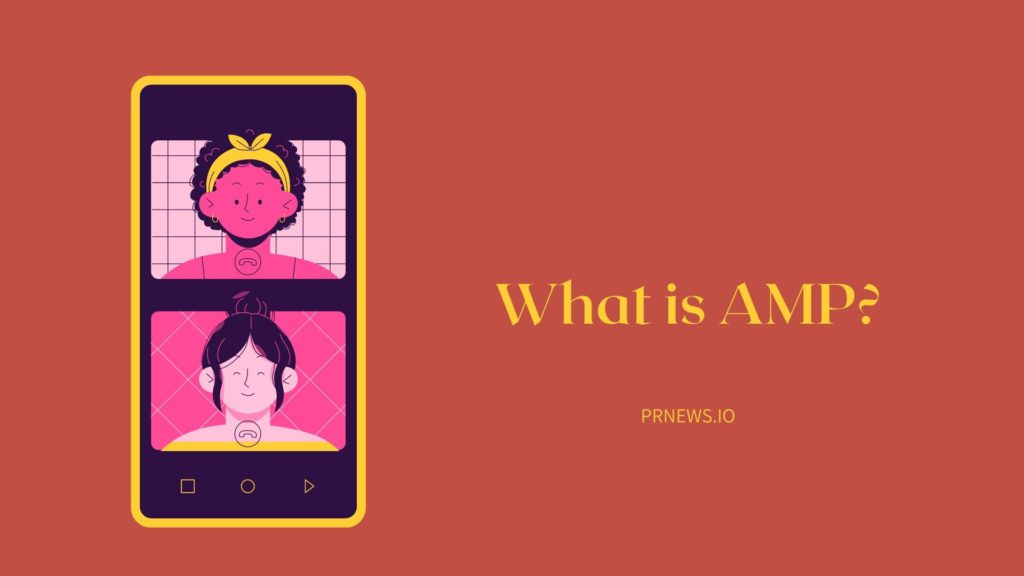 Accelerated Mobile Pages, or simply put AMP, is mostly HTML with extensions and some custom page elements/blocks for mobile sites. There are certain tags that you can use when developing websites and others that you cannot. So, for example, the IMG tag (image) will become AMP-IMG; in this case, the video is replaced with a new AMP tag, etc. Even if it imposes certain restrictions on developers, it bodes well for speed and website promotion (helps with SEO). Several Java scripts cannot be used to support AMP pages. But the good news is, you can use CSS3 without any restrictions.
AMP HTML documents can also be used for website development. So if you do not want to develop 2 versions of the site separately, you can simply build it based on AMP-HTML and upload only this version to the webserver. However, some experts suggest creating both for better compatibility. The Google search engine promotes this technology. It is designed to speed up the mobile internet. Here you see two main principles:
AMP documents are as lightweight as possible: they do not contain heavy scripts or complex code (you can see an example here). That is, the creation rules are extremely strict.
Accelerated Mobile Pages are stored in a special Google cache.
Indeed, if you go from the Google search results, the download is instant. Simply typing in the AMP URL makes loading slightly slower but faster than the main mobile version.
Who Might be Interested?
AMP technology is widely used by news sites, blogs, vlogs, and other information resources with many template content pages. The list is not limited to this: on AMP; you can create both a landing page and a mobile version for any site, including an online catalog with full-fledged product pages.
Surfers can use AMP in two fundamentally different ways. The first involves transferring data from the site owner's server to the visitor's computer and displaying an accelerated version of the page in the browser. For example, on an AMP-enabled site, you can set up to automatically redirect all mobile users to accelerated pages. A visitor can get to AMP by a link using a mobile device or add the / amp/suffix to the URL in the browser's address bar on a stationary PC.
The second method involves viewing the cached version of AMP from a Google server. The largest search engine in the world displays links to accelerated pages in a carousel format in the SERP (search engine results page). When viewing the page, the user does not go to the site but views the content from the SERP.
AMP for Online Stores
Keep in mind that AMPs alone are not intended for online trading. But they are designed to attract potential buyers.
If a visitor decides to make a purchase, then he will complete the order either on the mobile version of the site or on the desktop adapted, depending on how your site is configured.
Remember that AMP is primarily useful for users who have a slow and unstable Internet. Consequently, the mobile version of the site must also be light and fast; otherwise, the visitor may "break away" from the purchase and close it for a deal.
The AMP developers argue that online stores can and should use accelerated pages. The main argument in favor of introducing technology on e-commerce resources is that increasing the loading speed of mobile pages positively affects conversion. By the way, eBay has been experimenting with AMP since mid-2016.
Why Blogs and Publishers Should Enable AMP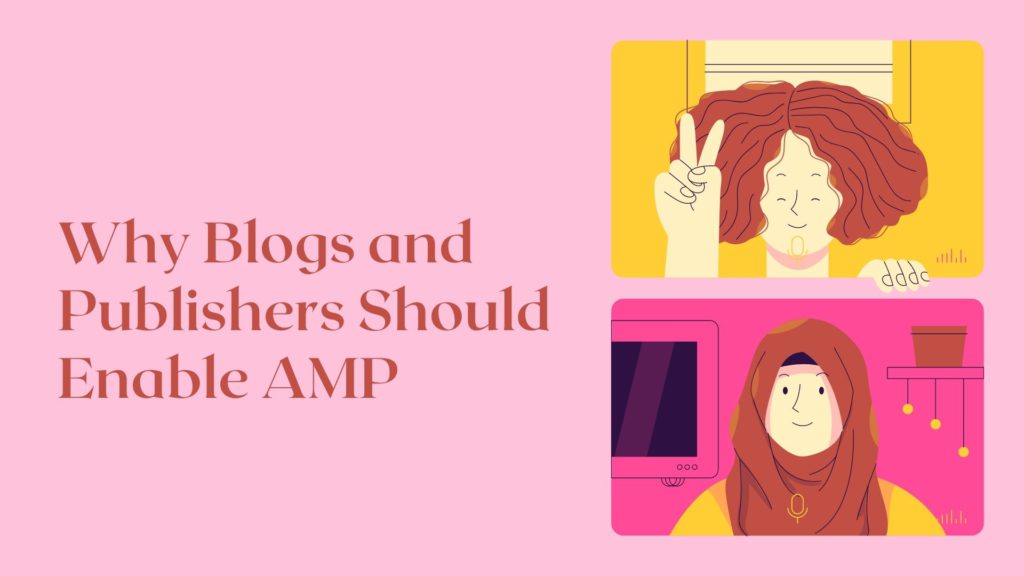 Since reading slow-loading pages is unrealistically frustrating for users, publishers lose the opportunity to earn money from advertising. AMP technology helps keep the visitor on the site for a longer time, which potentially contributes to an increase in the number of clicks on ads.
AMP pages appear with a lightning bolt icon to make them stand out from normal content. A person who clicks on this option is taken directly to the AMP pages that are opened using the AMP browser. Also, the content will be immediately available in Google search and on platforms such as Twitter, LinkedIn, WordPress, Parse.ly, Adobe Analytics, Nuzzel, and Pinterest.
Moreover, publishers will have access to Google Analytics to track the performance of their pages. They can use AMP's best content to optimize site performance and improve user experience.
Briefly About the AMP Functionality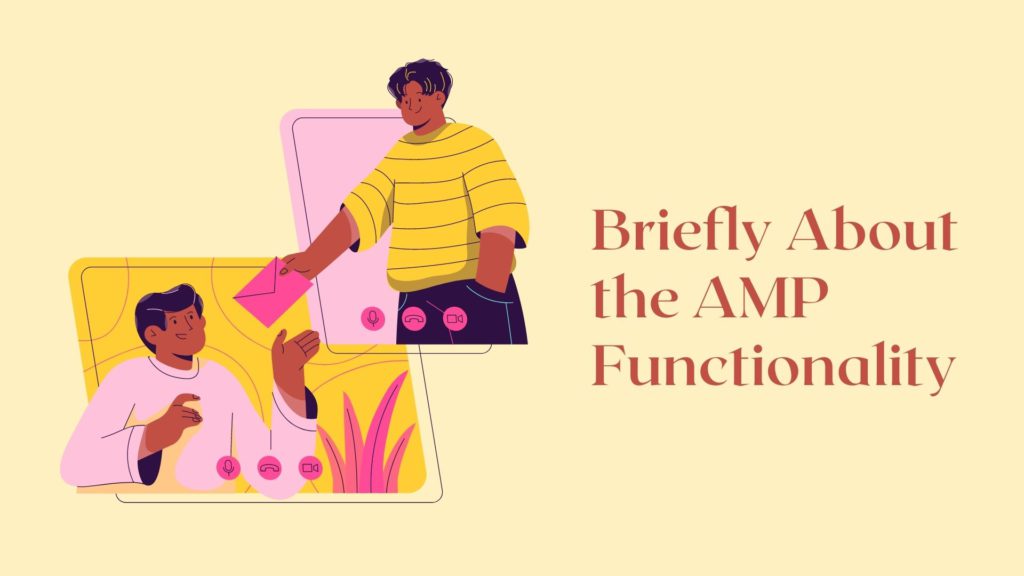 In site building, there is no need to reprogram sliders, modal windows, and other crap for a long time, so-called jQuery libraries have long been invented for this. Those. The layout designer does not write the code from scratch but takes a ready-made one (just the case when "everything has already been stolen before us") and adapts it for a specific site. With AMP, everything works in much the same way, with a few differences:
# 1 – for AMP, only the code is left that is suitable for fast loading of content. For example, pictures may not be loaded immediately, but further, as the user scrolls down the page. This also includes modal windows, sliders, and other "lightness".
# 2 – only asynchronous scripts are used, i.e., everything again for the fastest loading.
# 3 – the code is written in such a way that the AMP page will display equally well on any mobile device.
All of these 3 differences are aimed primarily at making browsers render the page as quickly as possible. However, the functionality of the page is rather severely limited. Would you like to insert some of your scripts? Forget it because even the list of valid HTML tags is limited.
Pros of AMP technology
Many users still think about whether or not to apply the option. However, huge corporations understand that it brings more traffic and convenience. Let's see why it is profitable:
Of course, this is the content loading speed. The text is loaded almost instantly; then, images are loaded (moreover, they are not loaded if you do not scroll to them).
AMP pages in search results are marked with a special lightning bolt, which can make your resource stand out from the rest. Gradually, users will learn that this icon indicates the fast loading of content.
Accelerated Mobile Pages can be included in special Google carousels.
Major search engines are betting on the mobile web. This is due to the steadily increasing percentage of sales of goods from mobile devices. People use them to shop while waiting in lines and on trips. Many forecasts point to a further rise in the importance of the mobile internet.
All of this has a positive effect on visitor loyalty and behavioral metrics. So, the main advantage of accelerated pages is high loading speed. It improves the user experience and can indirectly influence the position of sites in the Google SERP. Resources can also receive additional views thanks to the AMP carousel.
Flaws of Accelerated Mobile Pages
Now let's go down to the ground and figure out whether it is now necessary to introduce this technology for an average project? We will consider resources based on WordPress, one of the most popular CMS:
The average webmaster needs not only to answer the visitor's question but also to make money on advertising. You can only add Google Adsense ad units to Accelerated Mobile Pages – nice, but far from universal.
To avoid duplicates when implementing AMP, you need to watch out for the following things:

new pages should have rel that is canonical to main URLs;
they shouldn't appear in the sitemap.
But even if everything goes like this for you, it is not a fact that search engines will not create duplicates without your desire.
AMP is not suitable for all types of pages. The technology is designed only for content documents: texts, images. If your project consists not only of articles/news, then the transition between versions of the site can mislead the user (you will need to achieve maximum similarity in design).
While such accelerated pages stand out in SERPs, Google spokesman Harry Illes said that AMP doesn't count in the ranking formula. He noted that it is not a fact that it will continue all the time.
First, you have to create a responsive design or a mobile version of the site. Then it's an accelerated version for Google. If the capacities of a large project can allow you to create separate versions of the resource and monitor them, then it will be much more difficult for the average webmaster to do this.
For high loading speed, you have to pay for the functionality and appearance of the pages. It should be noted that most of the shortcomings can be completely or partially eliminated. However, AMP will always remain a simplified or even shortened version of the site's base page.
Monetizing AMP Pages
This subsection will be of interest to all owners of information sites since their sites, as a rule, are monetized either exclusively through contextual advertising or mainly through advertising (the keywords here are "exclusively" and "mainly"). So, what ad networks can you use to monetize AMP:
Adform;
Google Ad Manager;
AdReactor;
Yieldmo;
Plista;
Taboola;
Flite;
AOL AdTech;
Amazon A9;
Google Adsense;
Smart AdServer;
DotAndAds.
There are plenty of advertising platforms for AMP monetization, which is a big plus for bloggers and news sites.
Use or Not to Use?
We recommend using the technology because:
Accelerated pages are almost 30 times faster than regular pages. In an era when 63% of Internet users access it from mobile devices, such a move will help to get ahead in the fight against competitors.
It is also necessary to take into account the peculiarities of Google ranking – the search engine focuses on mobile versions. The desktop versions are listed below in the SERP.
The fast format improves behavioral factors and gives some ranking advantage. And this increases the flow of visitors and, ultimately, profit.
Reactive parameters are convenient not only for informational but also commercial projects. When a resource is loading quickly, it makes no sense for a visitor to go to a competitor.
For a site with a CMS, special plugins have been developed that allow you to implement AMP pages even without special knowledge.
If you have a content project that is powered by WordPress, accelerating pages can be implemented quickly and inexpensively. You will spend a minute installing the basic plugin and half an hour installing and configuring the additional plugin. There is also a free solution for sites powered by Drupal that can be quickly installed and configured.