How to Increase Alexa Rank? Many bloggers and startups today suffer from a lack of audience on their sites. One of the best tools to check if your website attracts much traffic is looking through statistics. Several services can show you metrics, and Jeff Bezos created the most popular one is called Alexa Rank, and we know some tips on how to get on top of its rating list.
Get extra income from leading brands
Alexa Rank — Why is It Important?
The service rates the websites from number 1 till million something. The lower the number, the more trustworthy and popular your resource is. This analytical tool's significance is to show any business company how well-rated their blog or online store is. Usually, marketers use Alexa to trace and see how their strategies work and if they brought new visitors to the platform.
How does Alexa Ranking Work?
The service rates the website by assessing several factors for three last months:
Quality and variety of views.
Time the user has spent on the page.
The number of pages users look through.
An average CTR rate.
The loading speed of the website.
UX of the resource.
Backlinks quantity.
Social media sharing, numbers of likes, and comments.
By gathering all the data, Alexa can estimate the resource and calculate its number in rating. Mainly it compiles all Non-certified data via its panel based on the country of the domain.
Today many users downloaded and add Alexa extension to their Google Chrome browser. Thanks to that, the service can conveniently read the data from them. But a more accurate report on your resource can be only if you certify it by Alexa. You may even select the payment plan to do so.
Tips on How to Increase Alexa Rank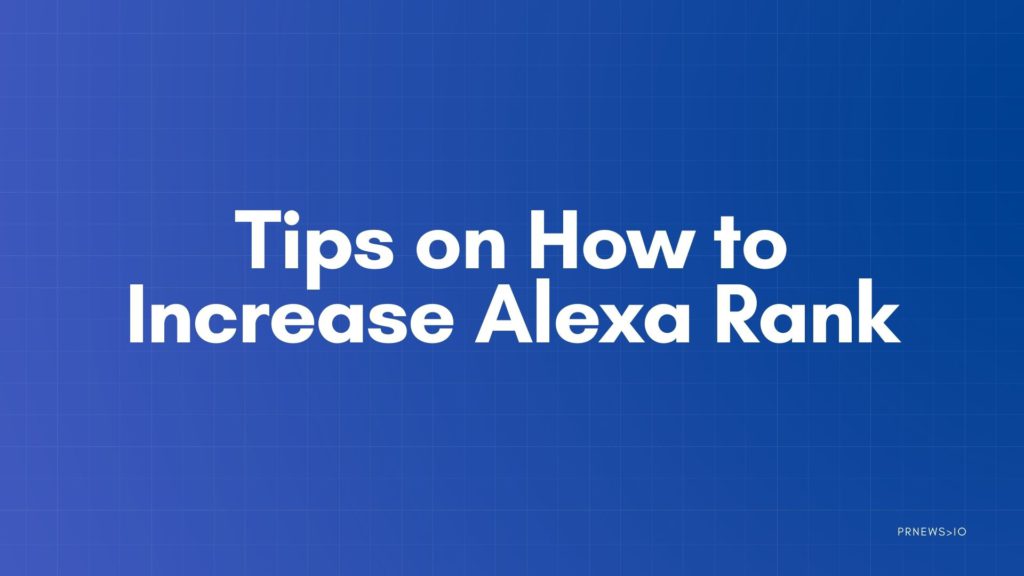 Do not worry if you still have a huge rank number. Some viable things can get you higher without many expenses.
Content
If you struggle to reach more public attention with your creative webspace, the first thing you should do is think about the content. Great articles and original advice that makes the readers want to visit your website again is one of the best instruments to gain awareness of the crowd.
Keep working on original ideas and posts of high quality. Do not forget to refresh the materials; otherwise, the readers might get bored.
SEO and Keywords
Fabulous content is surely wonderful, but it will be a waste of creativity if your website is not among the browser's top search results. You still have a small audience to Google it on purpose, which means your impressive posts will be lost on the Internet. To avoid that, you have to work on your key phrases and SEO optimization. Check what your potential visitors and followers seek and which words they put into the search field. Find your competitors who create materials in your niche and look through them to identify what phrases drive the traffic to their websites. Try to update the keys after some time. The old ones may stop working.
Social Activity
If your company has pages on social networks like Twitter, Instagram, or Facebook, use them to share links to your resource, especially if you have an Alexa extension installed. It makes it more visible for other netizens and increases chances to catch and attract more visitors via direct links.
Links Building
Inbound links to your resource from other popular platforms can also reach out to the public and influence traffic growth. As a rule, people tend to trust famous websites, and they more likely would like to visit yours. Leave comments, write for other sources contributive posts and articles.
The Perks of Being Top Rated by Alexa
If you are successful enough to become among top-rated websites, it brings the following bonuses:
More business to work. Famous bloggers will be eager to write for you. It is a great opportunity to collaborate with other authors and gey more unique content.
Your web space will be more featured via links on other platforms. It will give you additional traffic and sources of revenue.
By using the Alexa service, you may check the visitors' number, gender and location.
After all, if you have staff members who are responsible for newbies, the service would be a significant tool to check how their theories and mechanics work.
FAQ: How to Increase Alexa Rank
? How long does it take to improve your Alexa rank?
That usually depends on the website owner. There are some examples on the net when a person did it in a couple of months. If you continue to provide original content and work on SEO, the chances go up.
? How to improve Alexa's reach rank?
To get more various traffic, you have to stick to your niche and write contributive posts for different best-read websites. The more inbound links you get, the bigger audience will see them and go straight to your blog.