How to Increase Alexa Rank? Many bloggers and startups today suffer from a lack of audience on their sites. One of the best ways to check if your website attracts much traffic is to look at its statistics. Several services can display metrics, and Jeff Bezos created the most popular one, Alexa Rank, and we know how to climb to the top of its ranking list.
Get extra income from leading brands
What is Alexa Rank?
The service assigns a rating to each website ranging from 1 to… The lower the number, the more trustworthy and popular your resource is. This analytical tool's significance is to show any business company how well-rated their blog or online store is. Usually, marketers use Alexa to trace and see how their strategies work and if they have brought new visitors to the platform.
Alexa.com was formerly shut down (retired) on May 1st, 2022 by Amazon. However, the backend APIs and tools still seem to work
How does Alexa's Ranking Work?
The service rates the website by assessing several factors for the last three months:
Quality and variety of views.
Time the user has spent on the page.
The number of pages users look through.
An average CTR rate.
The loading speed of the website.
UX of the resource.
Backlinks quantity.
Social media sharing, numbers of likes, and comments.
By gathering all the data, Alexa can estimate the resource and calculate its rating. Mainly, it compiles all non-certified data via its panel based on the country of the domain.
Today, many users downloaded and added the Alexa extension to their Google Chrome browser. Thanks to that, the service can conveniently read the data from them. But a more accurate report on your resource can only be obtained if you certify it with Alexa. You may even select the payment plan to do so.
Tips on How to Increase Alexa Rank
Do not worry if you still have a huge rank number. Some viable things can get you higher without many expenses.
Content
If you struggle to reach more public attention with your creative webspace, the first thing you should do is think about the content. Great articles and original advice that entices readers to return to your website is one of the most effective tools for raising awareness among the masses.
Keep working on original ideas and posts of high quality. Do not forget to refresh the materials; otherwise, the readers might get bored.
Read more:
SEO and Keywords
Fabulous content is surely wonderful, but it will be a waste of creativity if your website is not among the browser's top search results. You still have a small audience to Google it on purpose, which means your impressive posts will be lost on the Internet. To avoid that, you have to work on your key phrases and SEO optimization. Check what your potential visitors and followers seek and which words they put into the search field. Find your competitors who create materials in your niche and look through them to identify what phrases drive traffic to their websites. Try to update the keys after some time. The old ones may stop working.
Read more:
Social Activity
If your company has pages on social networks like Twitter, Instagram, or Facebook, use them to share links to your resource, especially if you have an Alexa extension installed. It makes it more visible for other netizens and increases the chances of catching and attracting more visitors via direct links.
Read more:
Links Building
Inbound links to your resource from other popular platforms can also reach out to the public and influence traffic growth. People generally trust well-known websites, so they are more likely to visit yours. Leave comments and suggest other sources for contributing posts and articles.
Content Marketing Platform
100,000+ media publications;
get backlinks to your product;
scale work with content distribution.
The Perks of Being Top Rated by Alexa
If you are successful enough to become one of the top-rated websites, it brings the following bonuses:
There is more work to be done. Famous bloggers will be eager to write for you. It is a great opportunity to collaborate with other authors and create more unique content.
Your web space will be more prominently featured via links on other platforms. It will give you additional traffic and sources of revenue.
By using the Alexa service, you may check the visitors' number, gender, and location.
After all, if you have staff members who are responsible for newbies, the service would be a significant tool to check how their theories and mechanics work.
Industry Experts About Alexa Rank
Ryan Stewart, Founder of Webris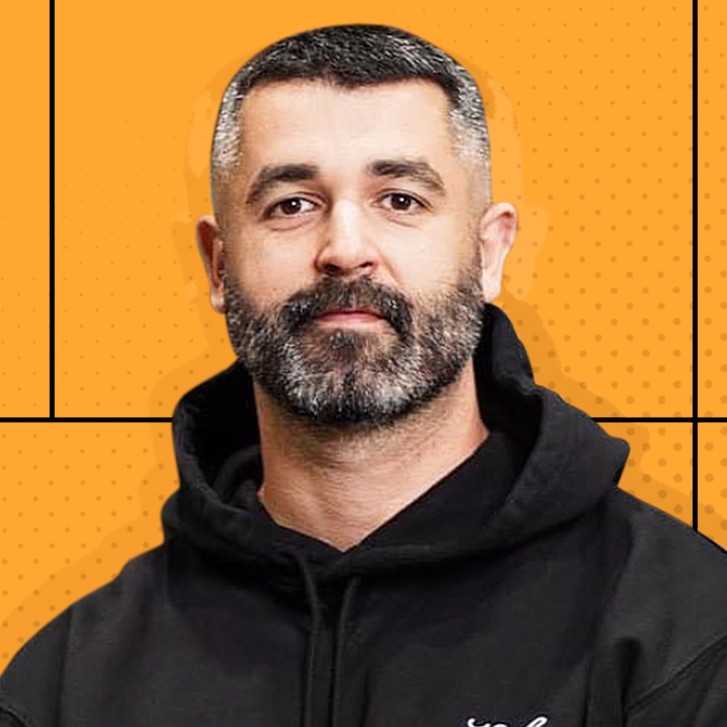 Improving your technical SEO can boost domain authority. This refers to the methods of updating your website, allowing search engine spiders to crawl and index it more effectively.
Use HTTPS with your domain name. It's a protocol that secures communication and data transfer between a browser and your site. This is done by buying and securing an SSL certificate.
Search engines like Google give importance to security and make HTTPS a ranking signal. For them, secure sites rank higher than unsafe counterparts.
Emma Williams, Chief Research Officer at HIGH5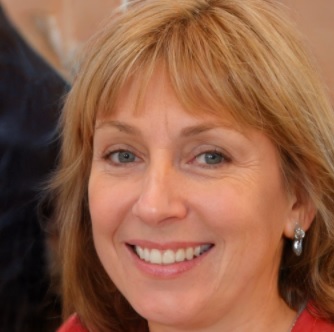 To increase your Alexa Rank, you must focus on a few key factors to ensure that you continuously produce superior-quality content that is relevant and engaging for your target audience. It will help manage the deal to your site, which affects your Alexa Rank. Some key factors to focus on here include improving your site's search mechanism and working to build links to your website from authoritative and relevant websites.

It is necessary to increase your Alexa Rank because it is a crucial indicator of how popular your website or business is online. The higher your Alexa Rank, the more traffic and attention you will likely receive from potential customers, which can help grow your brand and revenue over time. With the right strategy and focus on improving user experience, engagement, and SEO, it is possible to increase your Alexa Rank and boost your online presence.

Another critical factor is that you must be mindful of how you use social media. It includes having an active presence on all relevant platforms and focusing on building a solid online community around your brand or product. Additionally, it's essential that you partner with influencers in your industry who can help promote your content and drive valuable traffic back to your site.
If you need any more information, I'm happy to reply as soon as possible. I also provided my headshot if ever you'd want to use it. If you decide to use this — let me know, and I'll promote the article via my channels.
Skyler, Outreach Head at Incrementors
Create Good, Relevant Content! This might seem like a no-brainer but even the Alexa blog recommends that you take a close look at your content quality. Since WordPress makes it easy to create content on the web, it's safe to say the topics of your website copy is not going to be completely unique. As such, establishing your website as the authority on a topic can translate directly to lowering your Alexa ranking.
The more your readers find your content to be trustworthy and interesting, the greater the likelihood of them making your blog a regular stop or sharing your content with others.While writing 'good' content might seem like a subjective process, there are some tools you can use to gauge your content quality. Keeping tabs on your Google performance is one way of making sure your content is more likely to gain a better Alexa Rank.
Balaram Thapa, Director & Travel Advisor of Nepal Hiking Team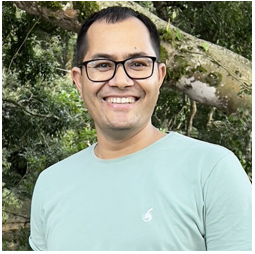 You can use several strategies to increase your Alexa Rank, including optimizing your website content, increasing traffic through SEO and online advertising, and focusing on engagement metrics such as time on site and page views. Additionally, it's essential to remember that there is no guaranteed "secret formula" for improving your Alexa Rank– some sites may see dramatic improvements with relatively minor changes, while others may not see any change despite significant efforts. However, with a bit of time and effort, you can improve your Alexa Rank and stay competitive in the digital landscape.
In today's digital world, it's essential to have a solid online presence if you want to stay competitive. As the saying goes, "you never get a second chance to make a first impression," and this is even more true in today's digital age. A high Alexa Rank is one key indicator of how well your website is doing, as it reflects engagement metrics such as traffic volume, page views, and time on site—as such, maintaining a high ranking has become an essential part of many brands' marketing strategies – and for a good reason! Whether you're an established business or an up-and-coming startup, having a solid online presence can help you connect with new customers, build credibility and authority in your industry, and ultimately grow your business.
When looking to improve your Alexa Rank, it's essential to remember that there is no "one size fits all" approach – each website and online platform is unique, and what works for one site may not be as effective for another. However, with a focus on high-quality content, engagement metrics, and search engine optimization, you can create an online presence that will increase your influence and popularity over time.
FAQ: How to Increase Alexa Rank
How long does it take to improve your Alexa rank?
That usually depends on the website owner. There are some examples on the net when a person did it in a couple of months. If you continue to provide original content and work on SEO, the chances go up.
How to improve Alexa's reach rank?
To get more various traffic, you have to stick to your niche and write contributive posts for different best-read websites. The more inbound links you get, the bigger audience will see them and go straight to your blog.