Content distribution strategy. Prior to buying a potential customer receives information on the product, forms his or her opinion, and makes a decision. The seller's goal is to guide the customer through all the stages of the purchase funnel and close the trade. Since the late XIX century, one of the most effective advertising techniques is the AIDA model based on which an advertising campaign must attract a target audience, spark interest in the product and hold this interest, arouse an impulse, and push for the purchasing.
The ultimate goal of any advertising campaign is a buying response
The TA is a group of people joined together based on the characteristics required for purchasing. Methods of information delivery will depend on these characteristics as well. Present-day the most effective source of information is the Internet.
We will discuss three ways of TA informing with the help of Internet.
Content Distribution Strategy: Sponsored Content Online Store
Social Media Marketing (SMM)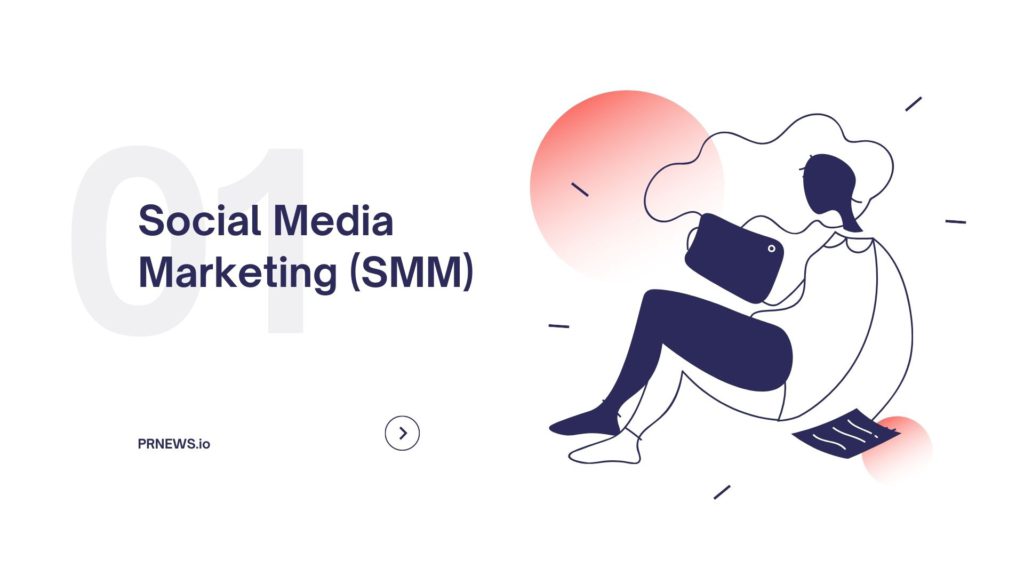 The most popular social networking website is Facebook. The audience of this social network exceeds one and a half billion people, about one billion of which enter it every day. Day by day users add 350 million new photos to Facebook and share posts about five billion times. This is one of the most global marketing tools.
The SMM philosophy is to establish a company that will be distributed by users themselves independently from the seller. This method has more credibility because it serves as guidelines.
LinkedIn, such media blogs as YouTube, Instagram, Twitter blogosphere enjoy great popularity as well. As a prime example of the advertising campaign in Instagram may be pyshechnaya1958 public in Saint Petersburg. A good marketing and just 28 provocative posts in the social network have attracted almost 70 thousand subscribers to the profile of this location.
Telegram is one of the dynamically developing sources of sales. To attract the audience, partners' posts, quizzes and surveys are published here. Links with auto subscription, native advertising and much more are hidden under the buttons of them.
Quora Content Distribution Strategy
Quora is a platform to ask and answer any question, either based on facts or opinions– and that's where you can participate as well.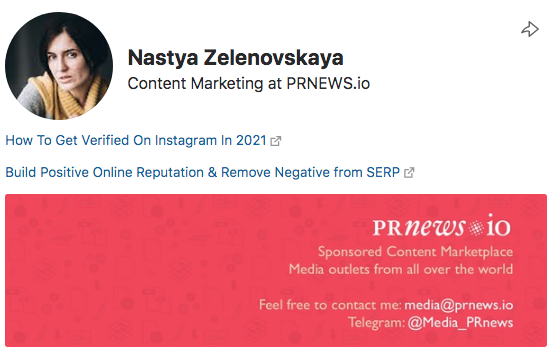 Quora is an excellent source in generating organic awareness, content marketing, thought leadership, paid advertising, and even help you to learn your audience. On this platform, you get:
Excellent reach: Share questions and answer the answers with over 300 million monthly users.
Search visibility: Quora posts are searchable through Google. Your content here keeps evergreen, driving users back to your website whenever a problem is appearing.
Thought leadership potential: There are already countless high-profile experts on the platform. Join their ranks and promote your brand.
More high-quality traffic: Boost customers back to your website by answering their questions and performing how your product or service solves their problems.
Insights into your audience: Quora is a platform for real people, seeking to solve problems and finding real answers. If you help Quora users with this, they'll support you in return by investing in your products and services. You may even attract new brand advocates. Questions and answers are an amazing insight into your audience, how they think and what they need.
Here are six proven methods to get the most out of your Quora marketing efforts:
1. Boost Existing Content
There are two ways to advertise your content organically on Quora:
Write an original response.
Use parts of your existing content.
You can even add links and refer to your website in your answers. Make sure these links are appropriate. Otherwise, users might conclude you are merely spamming.
If you are extracting the content from your website, make it anywhere between 100 and 200 words, and then make a referral link to the original content on your site. Make sure to re-word the extracted text or put it in quotation marks to avoid being penalized for the duplicate content.
When using anchor texts, don't be too insistent. It's better to avoid such phrases as "Read more", "Check out my website." and use "Check out the complete step-by-step guide here", or "Read this article to discover more."
2. Build Up Thought Leadership
As a social Q&A platform, Quora makes a perfect place to earn credibility and establish yourself or your project as an authority in your industry.
It only needs 20 to 30 answers to the same topic for Quora's algorithm to consider you as an expert in the field. Quora encourages the top experts in each topic by putting them in the "most viewed writers" roster.
So, how often should you respond to the questions? You should answer at least once or twice per week just to get the ball rolling. And once you reach it, you can most certainly do more than that.
3. Generate Quality Leads
Quora platform entirely stands on demand-driven questions and answers. And as a result, the traffic it generates is likely going to convert better because users are determined in their search and Quora visits.
As long as you are providing valuable and helpful answers, people naturally get attracted to your account. Thousands of people may potentially visit your profile and see your full bio with a link to your website. That's a constant stream of traffic and leads right there.
4. Build Conversations Around Your Company
The real impact of Quora is in creating your community of followers and engage with them. That's why Quora is becoming a powerful platform to build a presence, whether it's for your business or yourself.
With its new opportunity Quora for Business, you can now launch an official page for your company for free. A business account creates a business's own persona, making it easier for past, present, and future visitors to understand and communicate with your business. Make sure you described in detail:
Business FAQs
Technical questions
Industry questions
5. Find Targeted Blog Ideas
Quora is a robust tool to do market and customer research. Real people come here to find the answers, so it can't get any perfect to learn more about your audience.
This makes it very useful for marketers to create more specific content based on:
Problems they are coping with;
What they want to find;
What interests they have.
When looking for these questions, make sure it hasn't been answered anywhere before or at least questions that already have some following. In another way, you might give responses to the most common questions that can easily find and you will go unnoticed. If you have unique expertise on the topic, then write content around it by all means.
There are two ways to find question ideas on Quora.
Use industry keywords to look for appropriate questions.
Follow industry topics and spaces to continue with the trending posts that may be interested in your audience.
6. Attract Potential Customers
As an advertising option, Quora gives you a cheaper and more effective way of reaching your potential customers by advertising answers. These answers could be yours or someone else who has a complete and sufficient response about your product or service. Quora does not have such a huge audience as Facebook and Google, but it is more demand-driven on Quora.
Facebook Groups | Content Distribution Strategy
The Content Distribution strategy allows companies to create a space about a specific product or branch of the brand their customers are particularly interested in. Unlike a brand's Facebook account, the content should be created, "owned" and managed by the Group members, not the brand itself. It's a chance for the followers to share their experiences around the brand or product, and it is not a place for the brand to push more content. According to Facebook, the platform prioritizes content in their algorithm from Groups that users frequently engage with. So if you're consistently posting to your Group and your audience is reacting to it or they're posting content themselves, you're sending to the algorithm exactly what it wants.
Aside from tracking your website performance through Google Analytics, Facebook Insights is a free and extremely helpful tool to analyze your social audience. You can see:
Gender and age group of your audience;
Time, when they are most active on your Facebook page;
What device they use to visit your Facebook page (mobile, desktop, tablet);
Which posts are more interesting for them.
The key to success is to really understand your audience's interests and emotions and to create your content accordingly to this. You should create the posts your audience really wants to see and should address the issues which really are important to them, both before and after they click the post.
Unfortunately, due to the changes in the algorithm, organic reach on Facebook is decreasing, with most companies citing that their posts are reaching between 2-5% of the total audience. This is a huge drop since 2015, and it has had a huge impact. That's why it is crucial to invest in Facebook posts that you want to appear in the news feeds of your followers.
Don't worry, you don't need to spend a huge amount of money on Facebook ads. It's enough to pay for a small push of the post. However, if you want to see the very best results from your Facebook group, this is a step that should pay attention to on your priority list moving forward.
Contextually Targeted Advertising | Content Distribution Strategy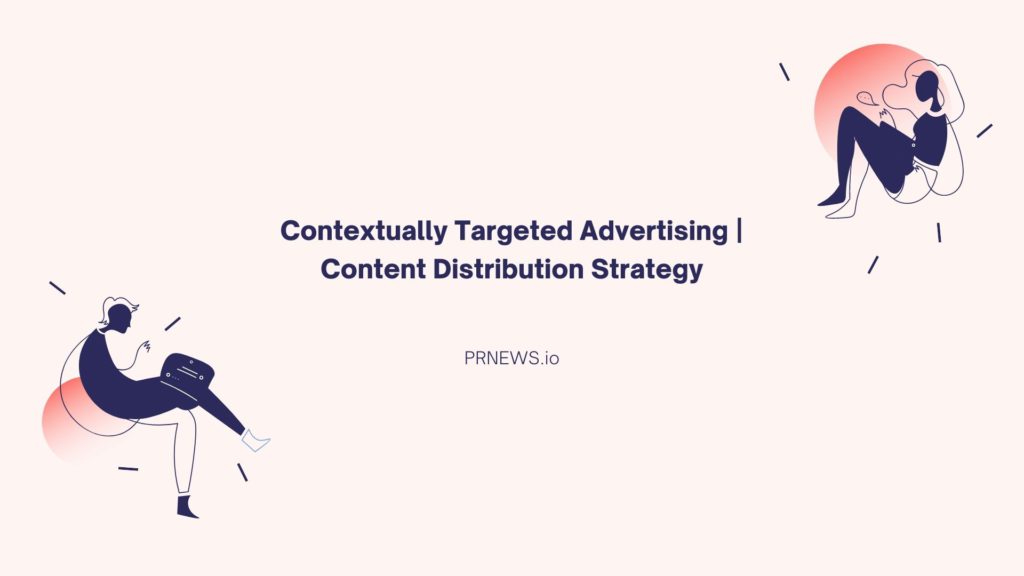 The main driver of contextually targeted advertising is remarketing. It offers the possibility of informing the users, who have visited the page earlier, on new arrivals, promotional actions and various events.
The popularity of contextually targeted advertising that has risen in the last few years comes from the fact that this is one of the income sources of many companies, including Yandex and Google. Their advertising platforms, namely Yandex Direct and Google AdWords, earn money by translating contextual ads.
Examples of this abound. The contextually targeted ads are those small advertising banners inviting you to visit pages of the online stores with the goods, which you might have searched for recently. It can appear on social networking websites or on the pages of news sites, in browsers and mobile applications.
Mass media | Content Distribution Strategy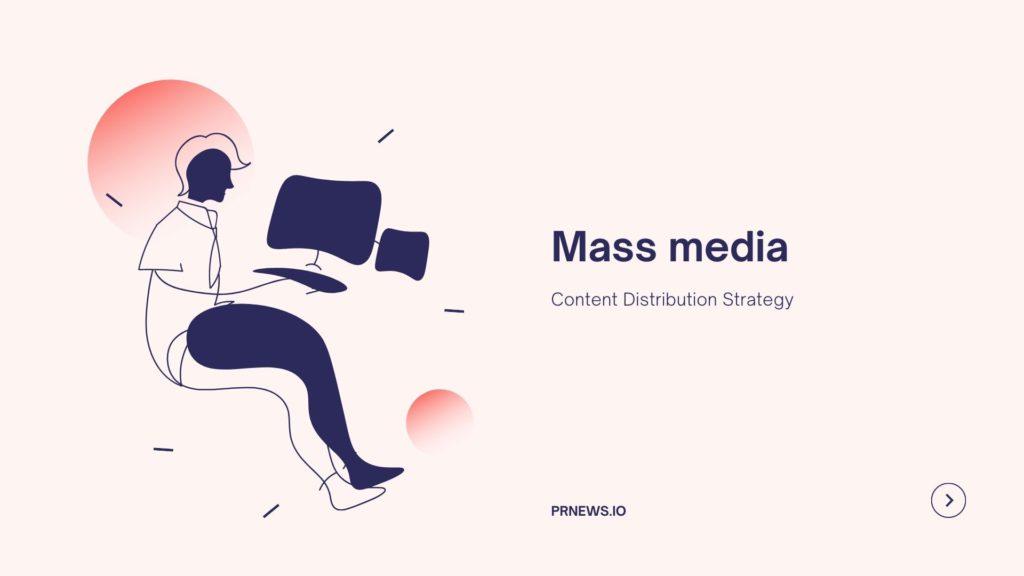 Media of mass communication or mass media are the ways of information delivery and interaction between the publishers and the audience at all levels.
For advertising purposes both direct methods in the form of advertising spots on radio, television, in internet sources and native advertising of brands during shows, programs, articles, interviews and authoritative pronouncements of celebrities, workers in culture, people of science and art are used.
Lots of globally known publishing houses such as BBC, The New York Times and others have their own advertising tools. For advertising BBC uses at once several channels, mainly, for non-British audience. These are BBC-Capital, BBC-Future, BBC-Travel. Morgan Stanley – the largest American banking holding – used BBC news channels for its advertising campaigns.