Online marketing is a multi-faceted niche that covers many approaches and strategies, letting you promote your business to more potential clients and drive organic traffic flow to your site. Article marketing is one of the time-tested and industry-proven approaches to helping businesses increase conversion rates and attract more clients. How does it work, and what strategies should you implement to reach better results? Let's find it out in this article.
 PRNEWS.IO is a user-friendly PR platform to share your news in just a few steps. 
What Is Article Marketing?
Have you ever wondered how articles featuring news about a new smartphone or a vehicle reach you? It's very likely these publications are the result of thorough strategic planning. As a result, they reach out to the right audience at the right time. The process of planning, writing, and representing articles to the online community is known as article marketing.
Article marketing is the process of writing short internet-based articles to submit them to online article directories, which will publish those articles as the content f their websites and offer articles as the content for other media resources. One of the crucial aspects of article marketing is to submit articles with the author's bio information that should include at least one link to the company's website or blog that submitted the article for posting.
However, if your business website doesn't feature a blog but still looks for an opportunity to take advantage of article marketing, there is no need to launch a blog for this purpose. With the help of PRNEWS.IO, you can reach get articles written and distributed to the top media outlets in your industry.
How Does Article Marketing Work?
After submitting your article for publication on the selected online directory, you should wait until the article is approved or disapproved. In most cases, when your article is relevant to the topic of the chosen directory and is written in decent language and grammar, the directory will likely approve and publish it. If the article is disapproved, you will receive an email notification saying that your article was rejected and why it happened so. You may also receive suggestions on the further improvement of your content. By applying the needed changes, you can get your article accepted and published.
As soon as your article is approved and published in the online directory, it becomes available for users who will reach it, search engines that will index it, and other webmasters who will use the article for their websites. Most online directories use RSS feeds that will automatically inform webmasters about newly published articles, which they can use on their websites.
As a result, the more websites publish your article, the more users will read your message. Besides, the link you included in your article's bio section will also propagate through the internet and drive more backlinks to your company's official website.
Article Marketing Goals
The biggest goal of article marketing is to attract new audiences while getting your article published on as many websites as possible. As a result, the more often your article is published, the more leads and sales of the promoted product or service you will generate. A successful article marketing campaign will bring more traffic to your site, which will improve your site's ranking in search engines, thus letting more people see your offers and increasing demand.
To achieve impressive results with your article marketing strategy, you need to provide high-quality and useful content that will bring certain value to readers.
Article Marketing Benefits
The first and foremost advantage of running article marketing campaigns is to improve your company's organic search results. Boosting your brand's visibility is mainly done with the help of the following techniques:
Using keywords and key phrases that are specifically important to your brand;
Building a reputation for your company through a well-thought-out online promotion strategy and increased brand awareness;
Article marketing makes your business more familiar to the audience;
It engages more users while driving more inbound links to your site.
What Customers Can You Target?
Article marketing campaigns can be implemented in different industries, letting you target a wide range of customers. In the modern world, online search is the first place that millions of customers refer to when finding information relevant to a specific topic or subject. While sharing the right pieces of data at the right time, every business can effectively promote and sell the products or services that potential clients are interested in.
For example, a company selling telecommunication plans can multiply sales while implementing article marketing before and during the winter and summer holiday seasons. Such companies can publish articles that promote their telecom plans and give valuable tips and instructions on how to save on data costs while going abroad. While sharing non-sales-related content, the telecom company can strengthen its brand image and earn customers' loyalty.
A similar approach will work for other businesses related to different industries. By providing high-quality and valuable content, every business can achieve impressive results with article marketing campaigns.
7 Steps for a Successful Article Marketing Campaign
Article marketing is the right way for everyone looking for the fastest and most effective ways to promote businesses and attract new clients. It's easy to run a successful and goal-oriented article marketing campaign provided that you know how to do it. Check out the following steps on how to achieve better results.
Know Your Niche
It's the first and the most crucial step that you need to take. Once you identify your market niche, you can clearly determine what kind of articles you should write and distribute as part of your article marketing strategy. When you know your niche, you can suggest what is your target audience and how you can present your business, its products, and services in a catching and engaging way.
Find Relevant Keywords
Before writing your articles, you need to thoroughly research keywords that match your niche and your target audience is likely to use to look for relevant content. Come up with a list of 3-5 keywords and phrases that you will use in your article marketing campaign.
Think of the Titles for Your Articles
The headline plays major importance in capturing readers' attention and improving SEO. Take your time and write catching headlines for your posts.
While working on the tiles for your articles, keep in mind the following tips on how to make your headlines have a better SEO performance:
Keep your headlines short and concise. Ensure they reflect the topic of your article. The most common mistake marketers make is writing catchy headlines that don't match the article's topic.
Optimize your headlines for SEO. Ensure that you put the focus keyword of your article in its title. In a perfect scenario, your target keyword should have high search volume and low competition. Use the keyword at the beginning of the headline, not at the end of it.
Besides running keyword research, you may also lookup article headlines on other resources. You may also look for inspiration on blogs, in FAQs, and search the web for your keywords in other articles and blogs.
Work on the Article Content
Write the content for your article that will bring certain value to your readers and appeal to your niche market customers. Your content may be written by a freelance writer or your in-house team. Whatever way you go, creating relevant content is important.
While working on the content for your article marketing campaign, take care of writing a high-quality piece that will grab readers' attention and motivate them to navigate to your website.
You may consider using the following tips while writing content:
While writing your articles, use simple words that and clear phrases that everyone can understand. Write in a manner as if you were talking to a friend. That's the message of your article that will capture your readers' attention and encourage them to take further steps to learn more information about your brand.
Most internet users are too busy or lazy to read long posts, so writing an article containing 250 – 500 words should be the perfect choice for delivering your objectives to the target audience.
As mentioned above, send your articles with 2 or 3 sentences of author bio, featuring your site's URL address. Your bio will appear at the end of the article or in the "resource box" area depending on the publisher.
Submit the Article
When your article is ready, submit it to the articles directory where you'd like it to be published. While submitting your article, ensure that you attach the resource box with links, meta titles, and meta descriptions featuring your target keywords.
Search for article directories relevant to your industry and those that target your audience. Use both general and niche-specific terms while doing your research. It will help you find the most suitable online article directories where you can submit your post.
If you want to publish your article on more than one website, take care of making a quality rewrite. Duplicate content won't rank in search engines, so you will need to redo your posts if you want your article marketing campaign to be successful.
Promote the Article
Use social media platforms to promote your articles. For example, you can spread the word about your content on Digg, Reddit, Slashdot, or StumbleUpon. The more platforms you use, the wider your audience will see your content and reach your site.
Guest posting
It's an indispensable element of every article's marketing strategy. If you know blogs that accept guest posts in your niche, feel free to pitch them and ask for publishing your article.
Industry Experts about Brand Transparency
David Tile, Founder and CEO of Article Writing.co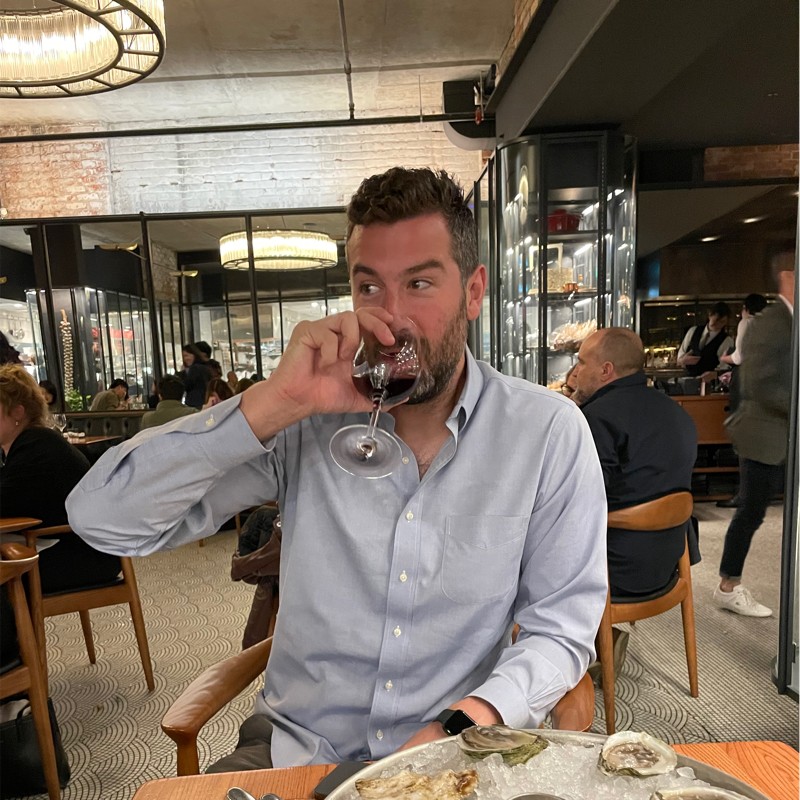 Drafting and publishing superior content is tremendously important in building your brand online. Long-form article work helps bring search traffic and new business and it can develop you into a thought leader. But it's nothing if you just let it sit on your website.
If you build it, will they come? Probably not. You need to run the workout. You need to post it to social media, as many places as reasonable. You need to use it to engage with folks in your target market. You need to send it out to your email list. You need to be smart with content design to maximize the content's potential vitality.
Only by deploying smart article marketing strategies can you find a winning path in content marketing. Indeed you're better off publishing way less content and building distribution for the pieces you publish.
Bottom Line
Article marketing is a perfect form of marketing that lets you strategically share your content on the web and reach out to more potential customers. The main purpose of every article marketing campaign is to generate more interest in your brand, build trust with the audience in your niche, and rank higher in search engines. Article marketing is easy to implement. It will work well for well-established companies and those projects that are taking their first steps in the industry. Follow the steps described in this guide, and you will see for yourself that an effective article marketing campaign is easy to implement and doesn't require any additional costs.