Online marketing is a multi-faceted niche that covers many approaches and strategies by letting you promote your business to more potential clients and drive organic traffic flow to your site. Article marketing is one of the time-tested and industry-proven approaches to helping businesses increase conversion rates and attract more clients. How does it work and what strategies should you implement to reach better results? Let's find out in this article.
 PRNEWS.IO is a user-friendly PR platform to share your news in just a few steps.
What Is Article Marketing?
Have you ever wondered how articles featuring news about a new smartphone or a new vehicle reach you? It's very likely these publications are the result of thorough strategic planning. As a result, they reach out to the right audience at the right time. The process of planning, writing, and representing articles to the online community is known as article marketing.
Article marketing is the process of writing short Internet-based articles to submit them to online article directories, which will publish those articles as content for their websites and offer articles as content for other media resources. One of the crucial aspects of article marketing is submitting articles with the author's bio, which should include at least one link to the company's website or blog that submitted the article for posting.
However, if your business website doesn't feature a blog but still looks for an opportunity to take advantage of article marketing, there is no need to launch a blog for this purpose. With the help of PRNEWS.IO, you can get articles written and distributed to top media outlets in your industry.
How Does Article Marketing Work?
After submitting your article for publication in the selected online directory, you should wait until the article is approved or disapproved. In most cases, when your article is relevant to the topic of the chosen directory and is written using decent language and grammar, the directory will likely approve and publish it. If the article is disapproved, you will receive an email notification saying that your article was rejected and why that happened. You may also receive suggestions for further improving your content. By making the needed changes, you can get your article accepted and published.
As soon as your article is approved and published in an online directory, it becomes available to users who will read it, search engines that will index it, and other webmasters who will use the article for their websites. Most online directories use RSS feeds that automatically inform webmasters about newly published articles, which they can use on their websites.
As a result, the more websites that publish your article, the more users will read your message. Even more, the link you included in your article's bio section will also propagate through the Internet and drive more backlinks to your company's official website.
Content Marketing Platform
100,000+ media publications;
get backlinks to your product;
scale work with content distribution.
Article Marketing Goals
The biggest goal of article marketing is to attract new audiences while getting your article published on as many websites as possible. As a result, the more often your article is published, the more leads and sales of the promoted product or service you will generate. A successful article marketing campaign will bring more traffic to your site, which will improve your site's ranking in search engines, therefore letting more people see your offers and increase demand.
To achieve good results with your article marketing strategy, you need to provide high-quality and useful content that will bring certain value to readers.
Article Marketing Benefits
The first and foremost advantage of running article marketing campaigns is to improve your company's organic search results. Boosting your brand's visibility is mainly done with the help of the following techniques:
Using keywords and key phrases that are specifically important to your brand.
Building a reputation for your company through a well-thought-out online promotion strategy and increased brand awareness.
Article marketing makes your business more familiar to the audience.
It engages more users while driving more inbound links to your site.
What Customers Can You Target?
Article marketing campaigns can be implemented in different industries letting you target a wide range of customers. In the modern world, online search is the first place that millions of customers refer to when finding information relevant to a specific topic or subject. By sharing the right pieces of data at the right time, every business can effectively promote and sell the products or services that potential clients are interested in.
For example, a company selling telecommunications plans can multiply sales while implementing article marketing before and during the winter and summer holiday seasons. Such companies can publish articles that promote their telecom plans and give valuable tips and instructions on how to save on data costs while going abroad. While sharing non-sales-related content, the telecom company can strengthen its brand image and earn customers' loyalty.
A similar approach will work for other businesses related to different industries. By providing high-quality and valuable content, every business can achieve impressive results with article marketing campaigns.
7 Steps for a Successful Article Marketing Campaign
Article marketing is the right way for everyone looking for the fastest and most effective methods to promote businesses and attract new clients. It's easy to run a successful and goal-oriented article marketing campaign provided that you know how to do it. Check out the following steps on how to achieve better results.
Know Your Niche
It's the first and most crucial step that you need to take. Once you identify your market niche, you can clearly determine what kind of articles you should write and distribute as part of your article marketing strategy. When you understand your niche, you can suggest who your target audience is and how you can present your company, its products, and services in an appealing and engaging manner.
Find Relevant Keywords
Before writing your articles, you need to thoroughly research keywords that match your niche and that your target audience is likely to use to look for relevant content. Come up with a list of 3-5 keywords and phrases that you will use in your article marketing campaign.
Thinking Up Titles for Your Articles
The headline plays a major role in capturing readers' attention and improving SEO. Take your time and write catchy headlines for your posts.
While working on the titles for your articles, keep in mind the following tips on how to give your headlines an extra edge with SEO performance:
Keep your headlines short and concise. Ensure they reflect the topic of your article. The most common mistake marketers make is writing catchy headlines that don't match the article's topic.
Optimize your headlines for SEO. Ensure that you put the focus keyword of your article in the titles. In a perfect scenario, your target keyword should have high search volume and low competition. Use the keyword at the beginning of the headline, not at the end of it.
Besides completing keyword research, you may also lookup article headlines through other resources. You may also look for inspiration in blogs, FAQs, or search the web for your keywords in other articles and blogs.
Work on the Article Content
Create content for your article that will provide value to your readers while also appealing to your niche market customers.Your content may be written by a freelance writer or by your in-house team. Whatever way you go, creating relevant content is important.
While working on the content for your article marketing campaign, make sure to write a high-quality piece that will grab readers' attention and motivate them to navigate to your website.
You may consider using the following tips while writing content:
While writing your articles, use simple words and clear phrases that everyone can understand. Write in a manner as if you were talking to a friend. That's the message of your article that will capture your readers' attention and encourage them to take further steps to learn more information about your brand.
Most Internet users are too busy or lazy to read long posts, so writing an article containing 250–500 words should be the perfect choice for delivering your objectives to the target audience.
As mentioned above, include in your article 2 or 3 sentences pertaining to the author bio featuring your site's URL address. Your bio will appear at the end of the article or in the "resource box" area depending on the publisher.
Submit the Article
When your article is ready, submit it to the article directory where you'd like it to be published. While submitting your article, ensure that you attach the resource box with links, meta titles, and meta descriptions featuring your target keywords.
Search for article directories relevant to your industry and those that target your audience. Use both general and niche-specific terms while doing your research. It will help you find the most suitable online article directories where you can submit your post.
If you want to publish your article on more than one website, take care of making a quality rewrite. Duplicate content won't rank in search engines so you will need to redo your posts if you want your article marketing campaign to be successful.
Promote the Article
Use social media platforms to promote your articles. For example, you can spread the word about your content on Digg, Reddit, Slashdot, or StumbleUpon. The more platforms you use, the more people will see your content and reach your site.
Guest posting
It's an indispensable element of every article's marketing strategy. If you know blogs that accept guest posts in your niche, feel free to pitch them your proposal and ask them to publish your article.
Types of Article Marketing
Article marketing involves creating and publishing articles that are related to your industry or business niche, with the aim of driving traffic to your website and increasing your search engine ranking.
There are several types of article marketing, each with its unique benefits and uses. Here are some of the most common types of article marketing:
Guest blogging
This involves writing articles for other websites or blogs in your industry or niche. Guest blogging allows you to reach a new audience and promote your business to people who may not have heard of you before. It also helps to build relationships with other bloggers in your industry, which can lead to future collaborations and opportunities.
It's an indispensable element of every article's marketing strategy. If you know blogs that accept guest posts in your niche, feel free to pitch them and ask for publishing your article.
Article directories
These are websites that allow you to submit articles on a variety of topics. The articles are usually published on the site, and you can include links back to your website or blog. Article directories can help you to reach a wider audience and improve your search engine ranking.
When your article is ready, submit it to the articles directory where you'd like it to be published. While submitting your article, ensure that you attach the resource box with links, meta titles, and meta descriptions featuring your target keywords.
Search for article directories relevant to your industry and those that target your audience. Use both general and niche-specific terms while doing your research. It will help you find the most suitable online article directories where you can submit your post.
If you want to publish your article on more than one website, take care of making a quality rewrite. Duplicate content won't rank in search engines, so you will need to redo your posts if you want your article marketing campaign to be successful.
Social media
Social media platforms like LinkedIn, Medium, and Facebook allow you to publish articles and promote them to your followers. This type of article marketing is great for building your brand and connecting with your audience on a more personal level.
You can spread the word about your content on Digg, Reddit, Slashdot, or StumbleUpon. The more platforms you use, the wider your audience will see your content and reach your site.
Sending regular newsletters to your email subscribers is an effective way to promote your business and keep your subscribers engaged. You can include links to your latest articles and blog posts in your newsletters, which can drive traffic to your website and improve your search engine ranking.
Infographics
Infographics are a visual way to present information and data. They are easy to share on social media and other online platforms and can help to increase your brand awareness and reach a new audience.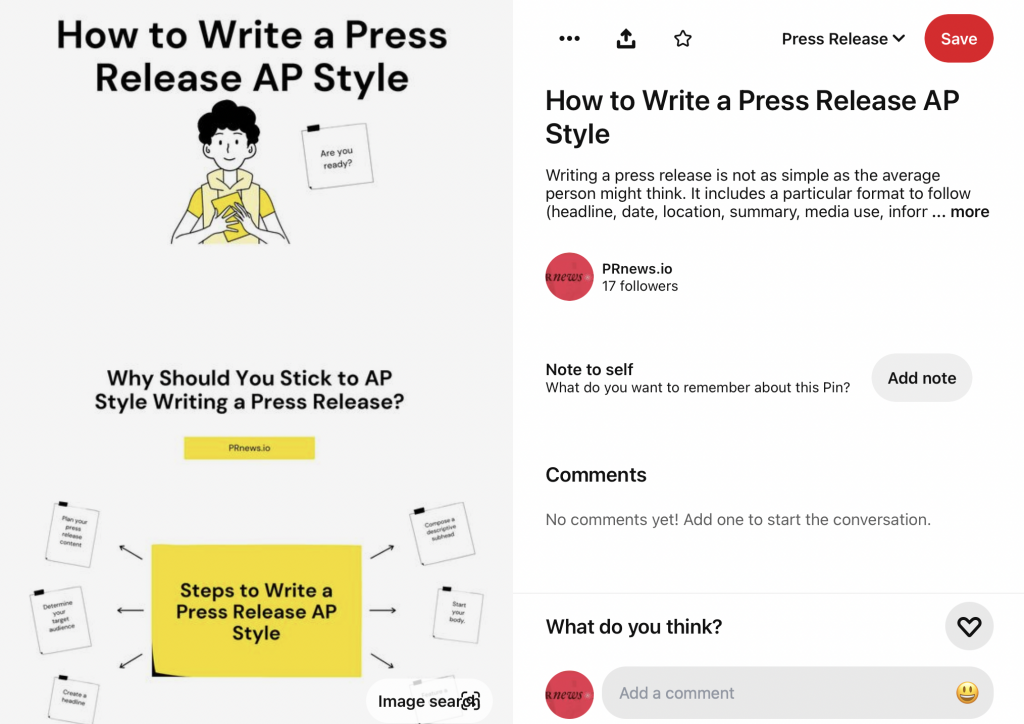 PRNEWS.IO for Article Marketing
PRNews.io is an online platform that connects businesses and individuals with a vast network of media outlets, providing press release distribution and media outreach services. The platform offers a wide range of media outlets, including newspapers, online publications, magazines, blogs, and other media sources, which users can choose to distribute their content.
The PRNews.io platform offers a number of features that make it easy for users to reach their target audience, including real-time tracking and analytics, customizable press release templates, and the ability to target specific geographic regions or industries. The platform also offers a comprehensive media database, which users can use to research and connect with journalists, editors, and bloggers who cover their industry or topic.
With PRNews.io, businesses and individuals can effectively reach their target audience by distributing their content through trusted media outlets, boosting their brand awareness, and increasing their online visibility. Additionally, the platform offers various plans and pricing options that allow users to choose the distribution package that best suits their needs and budget.
Online Publicity Workbook
100+ content ideas for your B2B startup;
ideal for do-it-yourself publicity plans;
schedule your PR campaign in advance.
Future Trends in Article Marketing
Voice Search and Conversational Content
The landscape of article marketing is evolving rapidly, and one of the most significant trends on the horizon is the integration of voice search and conversational content. With the rise of virtual assistants and smart devices, users are increasingly using voice commands to search for information. As a result, articles need to be optimized for voice search queries, which are often longer and more conversational in nature. Creating content that answers questions in a natural, spoken language style can enhance its visibility in voice search results and improve user engagement.
Video and Multimedia Integration
Incorporating video and multimedia elements into article marketing is becoming more essential as audiences seek diverse and interactive content experiences. Visual content, such as videos, infographics, and interactive graphics, can enhance the impact of your articles by visually illustrating complex concepts and capturing attention effectively. Video content, in particular, has shown its power to engage and retain audiences, making it a valuable addition to written articles. This trend reflects the growing preference for content that engages multiple senses and provides a more immersive experience.
Personalization and AI-Driven Recommendations
The era of one-size-fits-all content is giving way to personalized experiences driven by artificial intelligence (AI). Advanced algorithms can analyze user behavior, preferences, and interactions to deliver tailored content recommendations. Incorporating personalization into article marketing involves understanding your audience's interests and preferences and crafting content that resonates with their unique needs. AI-driven recommendation systems can suggest related articles or resources, increasing user engagement and prolonging their time spent on your content.
Industry Experts about Article Marketing
George Panayides, Digital Marketing Technician at The Digital xx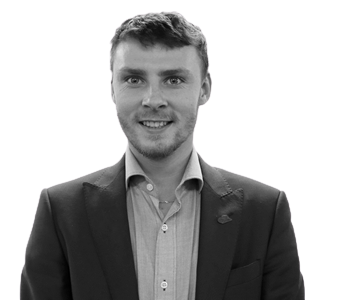 First article marketing is a fantastic white hat opportunity to generate high-quality backlinks to your site. As a result of this, you will see increased rankings across the pages that are linked back too. To ensure a natural link profile it's important to spread your links across multiple different pages.
We have used article marketing as a way of creating a natural link profile across our client's websites and increasing their authority on search engines. Article marketing focuses on generating links from news and highly authoritative sites.
When you create your content it's important to remember to write for the end user, however, you can also tailor this content around your services as well. For example, you may want to promote a particular service you offer and therefore you can create some statistics or value around this topic and submit this as article marketing.
With this, it allows you control over the information that is being shared around your topic and you can tailor it towards your audience and consumer to help them understand the key points of your business or idea.
David Tile, Founder and CEO of Article Writing.co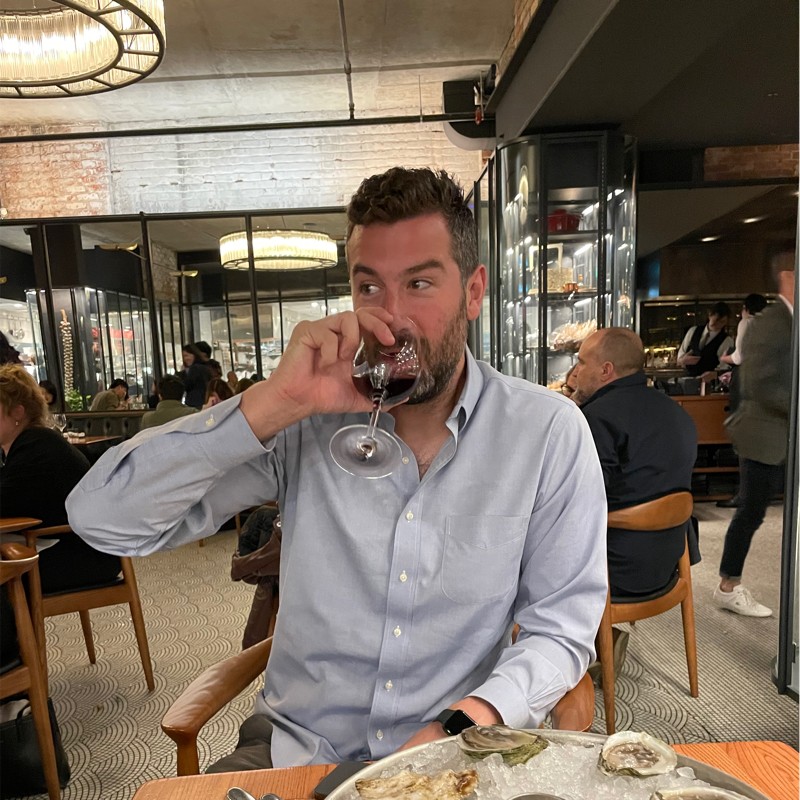 Drafting and publishing superior content is tremendously important in building your brand online. Long-form article work helps bring search traffic and new business and it can develop you into a thought leader. But it's nothing if you just let it sit on your website.
If you build it, will they come? Probably not. You need to run the workout. You need to post it to social media, as many places as reasonable. You need to use it to engage with folks in your target market. You need to send it out to your email list. You need to be smart with content design to maximize the content's potential vitality.
Only by deploying smart article marketing strategies can you find a winning path in content marketing. Indeed you're better off publishing way less content and building distribution for the pieces you publish.
Andrew Tsionas, Co-founder and Managing Partner of Kaizenzo Inc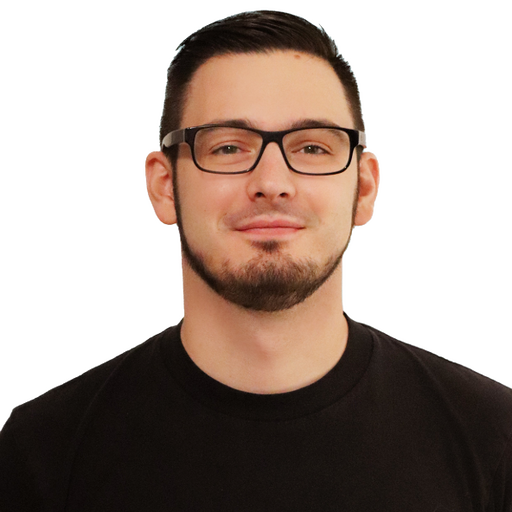 I've been using article marketing for a while now, and I can tell you that it's the real deal. As the co-founder and managing partner of Kaizenzo Inc, I'm always looking for new ways to get our name out there and attract clients. Article marketing has been the most effective way so far!
It's a great way to build your credibility in the industry and get noticed by people who would otherwise never know about you. You can reach out to publications in your niche and see if they're interested in publishing an article about your business—and sometimes even pay them to do it!
You can also write articles that relate to your niche or focus on an aspect of your company or services, then post them on sites like LinkedIn Pulse or Medium. This is an easy way to build relationships with influencers in your industry while also getting exposure for yourself.
I've found that article marketing works best when combined with other social media strategies (like paid advertising). It helps build up organic traffic on those platforms over time so that people keep coming back, but it also allows you access to publications that may not usually accept advertising from small businesses
Erin Zadoorian, CEO of BudPop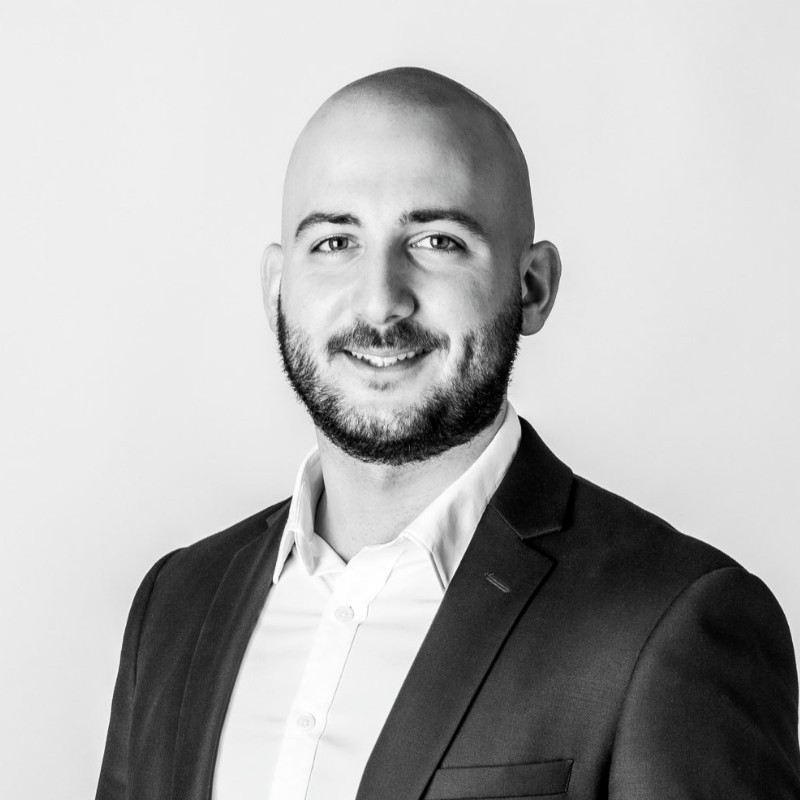 Article marketing is a fantastic way to improve your website's organic search rankings.
We have used it extensively to promote my business and have seen great results.
Here's how we did it:
We found high-quality article directories that were relevant to our niche and submitted well-written articles to them.
We made sure to include a link to our website in the resource box of each article. This not only helped to improve our search engine rankings but also drove targeted traffic to our website.
We tracked our results and saw a significant increase in organic traffic and sales as a result of our article marketing efforts.
We continued to submit articles on a regular basis and saw our rankings and traffic continue to grow. The frequency with which you submit articles will depend on your goals and resources, but we found that offering 1-2 articles per week yielded the best results for us.
Ofir Kruvi, Product Marketer at Jika
Article Marketing is the essence of ranking on Google, as backlinks are Google's most important metric when authorizing pages. After more than 1000 articles published, here are my insights –
Find topics that your competitors don't promote. If your article has more backlinks than theirs, you have a better chance of ranking higher.
Most times, the harder it is to get your article on a website, the better the quality of the link you get (in the eyes of Google).
Make sure the articles you're writing get indexed on Google, otherwise they won't count.
Laurice Constantine, Digital Managing Editor @ Forbes Middle East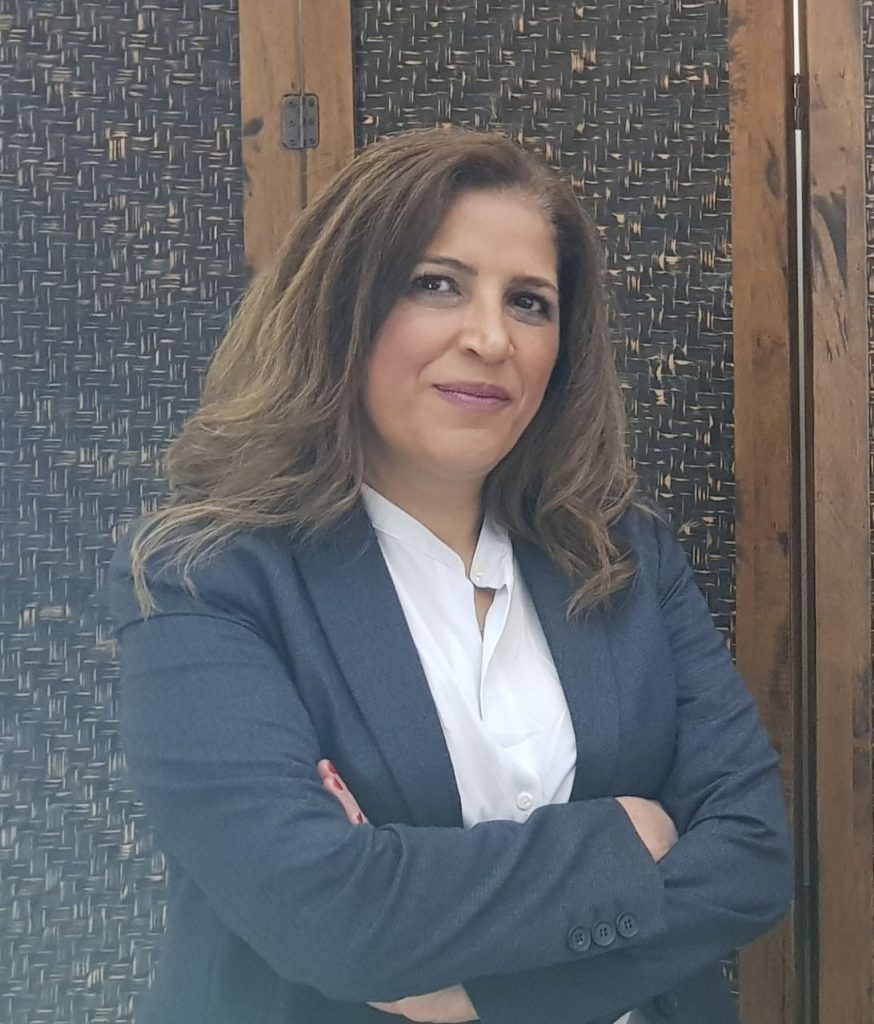 The primary advantage of online article marketing is that it allows you to significantly improve your organic search results.
Article marketing, in particular, emphasizes key phrases that are extremely important and increase their visibility. It does not only attract audiences based on specific keywords, but it also gathers audiences for various keywords.
One of the primary responsibilities is to establish a reputation through promotion and public awareness. This gives the site a distinct look and feels while also making it user-friendly, attracting more visitors by increasing the number of inbound links to the site.
Because all articles you publish as part of your marketing strategy should testify to your experience and inspire Internet users to be interested in your particular niche, the type of articles you write will be determined by that niche.
Jonas Østergaard Pedersen – International SEM Manager at EcoOnline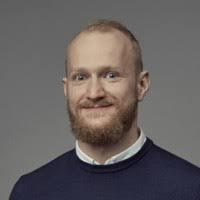 I've used article marketing to promote a business or idea and I've found that it works best for me when I approach the subject from a perspective of what I can give to the reader. For example, if I'm writing about how to make your website more accessible, I'll focus on the benefits of being accessible (more traffic, more customers) and then I'll offer some tips on how to do it. When I write from this perspective, my articles tend to be more helpful and get better responses.
I also find that it's important to remember that nobody wants to read a sales pitch. If you're promoting something, like a product or service, be sure to talk about it in terms of what it will do for readers rather than just how great it is.
Julianne Stone, Co-founder of Cicinia.fr
When I first started using article marketing to promote my business, I was a bit nervous about the process. I knew that it could be an effective way to increase exposure and gain more traction for my ideas, but I wasn't sure how to get started or what kind of results to expect. Over time, however, I learned a lot about what works and what doesn't when it comes to this type of promotion..
I found that the key to article marketing success is creating well-written and insightful content that really speaks to my target audience. This means doing a lot of research before I sit down to write so that I can really tailor my messaging and approach to their needs and interests. It also means consistently posting new articles on a regular basis, so that readers know they can always come back for fresh insights and information.
Another critical component of successful article marketing is reaching out to others in your field who are already well-established online. These influencers have large followings and established credibility, making them ideal partners for sharing high-quality content with their audiences. By engaging with these thought leaders through guest posts or joint collaborations on projects, I was able to build awareness for my own brand as well as establish valuable connections that helped me grow my business over time. Overall, article marketing has been instrumental in helping me reach new customers and grow my business successfully.
Marcus Astin, COO of Pala Leather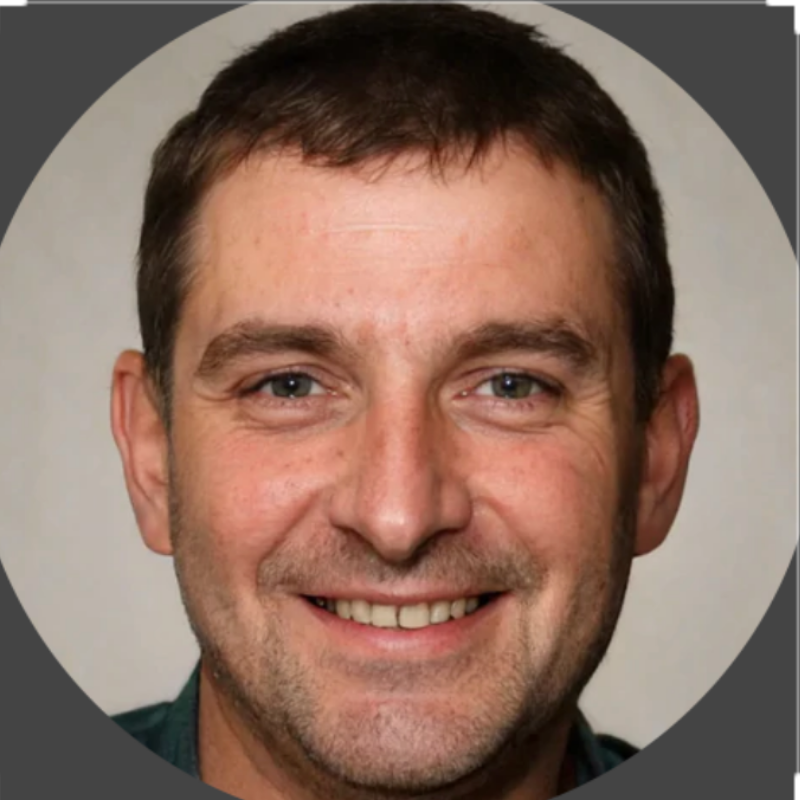 When I first started using article marketing to promote my business, I was a bit skeptical about its effectiveness. I wasn't entirely sure what to expect, and I had heard some people say that article marketing wasn't worth the effort. But after putting in the time and effort to write and submit high-quality articles on a regular basis, I've come to realize that article marketing is an incredibly powerful tool. Not only has it helped me to build brand awareness and drive traffic to my website, but it has also enabled me to reach new audiences and engage with potential customers in a meaningful way. Whether you're looking to generate leads or simply grow your online presence, I would highly recommend using article marketing as part of your overall marketing strategy. So if you're ready to take your business to the next level, don't hesitate – dive in and start writing today!
Robert Burns, Chief Marketing Officer of Kaskaid Hospitality & NULEEV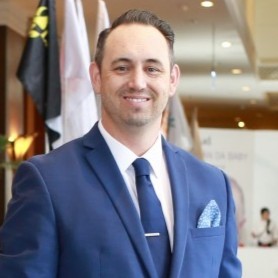 Organic SEO is a spoke from which article marketing emerges. For any business to generate business from organic search results, they have to publish articles pertaining to their products and industry.
Since we began publishing written content, our conversions from organic searches have tripled in a few months. In addition to each article targeting a specific search, they should tie into popular, high-competition searches. The more topics you cover, the more authority you have, the better your rankings.
Bottom Line
Article marketing is a perfect form of marketing that lets you strategically share your content on the web and reach out to more potential customers. The main purpose of every article marketing campaign is to generate more interest in your brand, build trust with the audience in your niche, and rank higher in search engines. Article marketing is easy to implement. It works well for well-established companies and those projects that are taking their first steps in the industry. Follow the steps described in this guide and you will see for yourself that an effective article marketing campaign is easy to implement and doesn't require any outrageous additional costs.
Read more:
Frequently Asked Questions
1. What is article marketing?
Article marketing is a form of content marketing where businesses write and publish articles with the goal of driving traffic to their website and generating leads or sales. The articles can be published on a company's own website, as well as on third-party platforms such as article directories or industry publications.
2. What are the benefits of article marketing for businesses?
Article marketing can help businesses establish themselves as thought leaders in their industry, improve their search engine rankings, and generate leads and sales. It can also help businesses build relationships with other industry experts and publications.
3. What types of content can be used for article marketing?
Articles, blog posts, infographics, videos, and other types of content can all be used for article marketing. The key is to create high-quality, informative content that provides value to the reader and establishes your business as an expert in your industry.