Content seeding is much more like planting seeds. The only difference is you won't grow plants. What you do is produce interest in your brand and increase brand awareness. And a good strategy with content at its heart will do the trick. So, for you to make your brand known on the web, good content is a must.
Content Seeding: Meaning and Goal
Wrote a great blog post, published it, but no one reads it. Sounds familiar? Well, we've all been there. Yet, with a well-planned approach at hand, you can skip that misery. To disseminate your story on the web, you need to allocate it to specific customers. Seeding marketing will help increase the reach of your content and, as a result, your brand awareness.
So, once again, your blog post is your garden. Like plants, your content is rarely perfect from the ground up. Yet, to create the highest quality story, you need to help it grow. And it requires 'the sun and water' to nurture it and help it grow. And a very strategic approach to that nutrition will be a win-win.
To get your story shared, you need to convince opinion leaders that it is worth doing. That is a way to tap into new audiences and gain their trust. So, it's smart to team up with trusted people to get your study circulating. When you give them a reason, they'll use their distribution channels to share it. A well-planned approach to disseminating your content is key. Once you've done it, they will make your brand feel credible. Otherwise, it'll be a shot in the dark.
Best Content Seeding Practices and How to Use Those
# Identify the Relevant/Trusted Opinion Leader
The key step to succeed in product seeding is to find the pointed influencer who will help in dissemination. For that, you can use Google search, lurk into blog directories, or use any other blogger outreach tool. Well, you can try all of those; it won't hurt. Find your options to see which one will work for you better.
# Write evergreen content
Whatever your niche, find topics that are hot and pointed to your business. That's not all that difficult. Try to use Google Alerts first. Automatic updates will offer you the latest trends and news in your industry. If not enough, you can check blogger outreach campaigns. There can be a lot of interesting things to consider.
# Take care of Your Contact Database
Keeping your sources collected is important. Thus, you can track and measure the results you get.
# Stand out with your pitch
No matter how unique your offer is, you're not the only one who tries to reach out to opinion leaders. They receive numerous pitches, but only a few gets their attention. So, if you're sure the blogger you try to reach is relevant to your niche, start with benefits you can offer right away. Think from their perspective. Emphasize how your story will help them succeed in their blogging niche. Of course, such personalization will take time, but the results are more likely to pay off in the end.
Benefits You'll Get from Content Seeding
The best part is that influencers take advantage of content seeding. Even better, they can make it one of the most cost-effective marketing strategies available to brands of all sizes. How? Through their dedicated audience. So, what's in it for you?
Thus, an audience that is opting to view their content is more loyal. And when speaking directly to those, attracting scores of those loyal shoppers is not all that difficult. And when you find the right brand-to-influencer alignment, you can create a study that:
Matches your brand identity
taps into your engaged community,
increases traffic to your website,
delivers you wider reach than more traditional forms of marketing,
get more backlinks,
ensures you're reaching the right audience with a highly relevant message,
build brand awareness,
increases your SEO ranking,
promote your social channels,
generates sales leads & higher conversions.
Influencer Campaign to Seed Content
Setting up an influencer campaign for content seeding is one of the best ways to help your study go viral. For that, consider doing the following:
Your network is your target audience. For your strategy to succeed, you need to define your audience. Who're they? Where do they live? What networks do they spend their time on?
Your goal is unique. It depends on what you want to reach during this campaign. Whether more website traffic, sales, or brand awareness, define your goal.
Find Influencers & Contact Them
Research to find the relevant opinion leaders in your niche. Ideally, you want people who are already well-known to talk about your product or endorse it in some way.
Stepping out with a unique offer can help set your campaign apart from others. Influencers receive countless pitches, so what's the reason to share your message?
Check out results always. Otherwise, you don't know whether you have achieved your goals. Do it during and after the campaign to get better results.
Here's a 'sun and water' part for your strategy. Establish relationships with opinion leaders and keep them going.
Other Ways to Seed Content
A platform All Things Hair set by Unilever can be a great content seeding example for inspiration. Thus, brands, including Dove, TRESemmé, and Suave, have created a YouTube channel. Teaming up with beauty bloggers from across the UK and Ireland, they have built a cohesive campaign that reached over 64 million people globally. Without a doubt, that was a great success for the brand.
Social Media
Sharing your content on social media is one of the most effective ways to get started. Facebook, Twitter, Instagram, Linked In, or Pinterest, the choice depends on your target audience. Find where they are and go there.
Pinterest promotion: create unique Pins for each blog post. Example: https://pin.it/2MlPjuG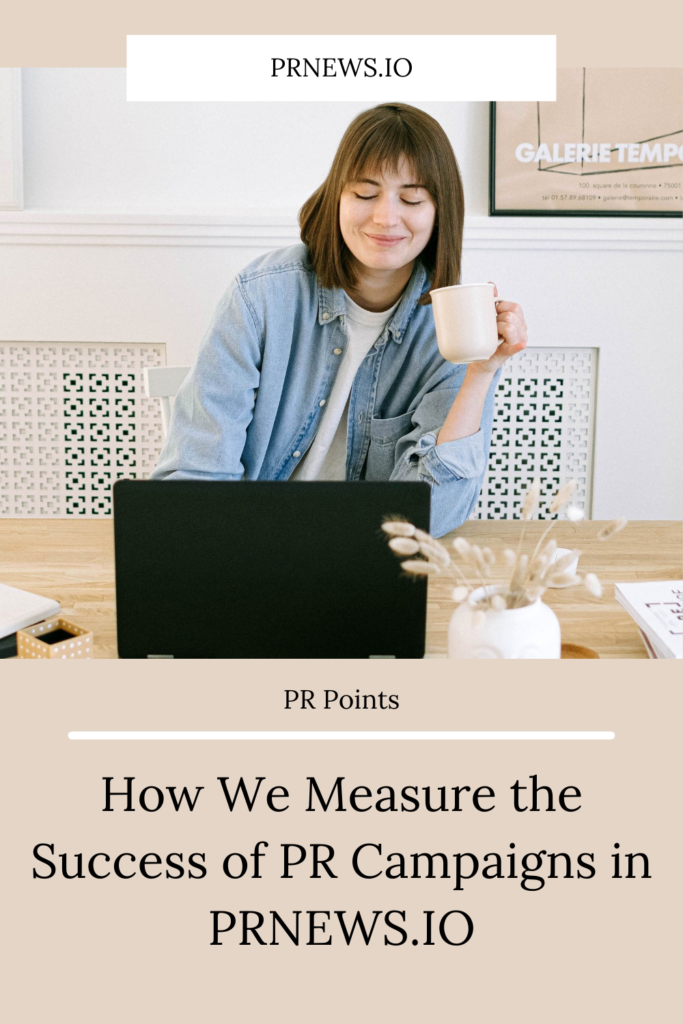 LinkedIn: share your materials & mention relevant peoples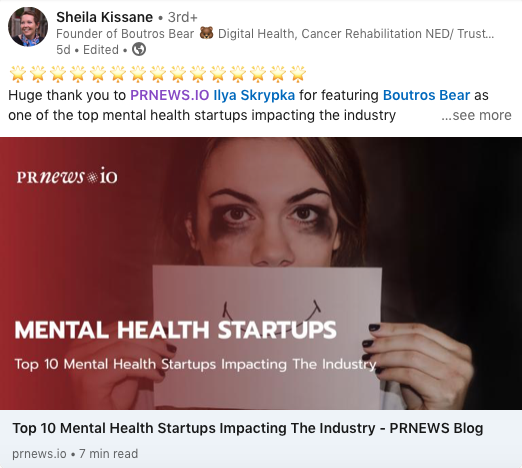 Quora is an excellent source for generating organic awareness, content marketing, thought leadership, paid advertising, and even help you to learn your audience.
Read more about Quora distribution here: Content Distribution Strategy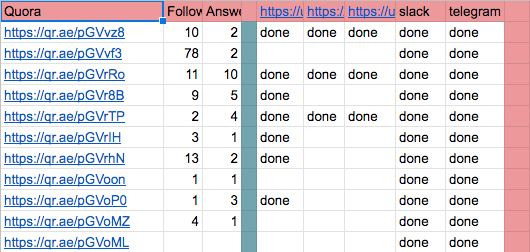 Prove Your Expertise on Blog
Proving yourself as an expert in your industry is a smart way to reach out to a wider audience base. You can also write a guest blog post and comment on other blogs.
Email Marketing Is Still Hot
Whatever you might hear, email is one of the best marketing channels as of today. The reason? It doesn't have an algorithm that affects whether a user sees an email.
🌶  Post-publication content distribution checklist
Get Help
No brand can afford a bad impression. Whatever your reason, you can always get help from professionals. The benefit? PRNEWS.IO is an all-in-one service that will help you distribute your news on your terms.
🌶  The world's first sponsored content online store
You can get your story published worldwide. Create, publish, and distribute your content on multiple platforms available out there. Your content can reach your target audience the right way and at the right time. It's a clear advantage over unknown marketing departments. And the best thing is that the service is affordable for every business.
Name it a tactic, strategy, or approach, content seeding meaning is the same. It means the process that helps scatter your story through various channels. Getting started isn't necessarily that difficult. Yet, great content is key. You have to create a great story first before it gets out there to the masses. Of course, it's easier if you already have connections with pointed people. But if not yet, contact PRNews.io to get noticed by the right one.
Read more: What Is Paid, Owned & Earned Media
Content Seeding FAQs
What Is Content Seeding?
It is a strategy that can help sow press reporting through diverse channels. If well-planned, your topic goes viral. In other words, you spread the word about your product to increase sales and obtain new customers.
What Is Social Media Content Seeding?
It is a tactic that helps spread your message on social media. You can double efforts by targeting opinion leaders. That's a way to boost your overall SEO. It could become the soil of your marketing campaign.