Content seeding is a lot like planting seeds. The only difference is that you won't grow plants with content seeding. What you do is produce interest in your brand and increase brand awareness. And for you to make your brand known on the web through content seeding, good content is a must.
Content Seeding: Meaning and Goals
You wrote a great blog post and published it, but no one reads it. Sound familiar? Well, we've all been there. Yet, with a well-planned approach, you can skip that misery. To disseminate your story on the web, you need to allocate it to specific customers. Seeding marketing will help increase the reach of your content and, as a result, increase your brand awareness.
So, once again, your blog post is your garden. Like plants, your content is rarely perfect from the ground up. Yet, to create the highest quality story, you need to help it grow. And that requires nurturing to help it grow. And a very strategic approach to that nurturing will be a win-win.
To get your story shared, you need to convince opinion leaders that sharing it is worth doing. By having your story shared, your brand can tap into new audiences and gain their trust. So, it's smart to team up with trusted people to get your content circulating. When you give them a reason to share your content, they'll use their distribution channels to do that. A well-planned approach to disseminating your content is key. Once you've done it, your brand will be more credible.
Best Content Seeding Practices and How to Use Those
"Successful seeding must embrace an omni-channel approach, which integrates marketing with PR to attack all channels together. Essentially, marketing has to work with PR to spread the content seeds, and vice versa. Working in unison not only creates disciplined messaging across the board, but it increases opportunities to reach target audiences wherever they may be found. Ultimately, seeding is all about strategic placement of content in the best places to raise brand awareness and attract customers."

Jim Christiana, Managing Partner and Founder of M:7 Agency
1. Identify the relevant/trusted opinion leader.
The key step to succeed in product seeding is to find the pointed influencer who will help in dissemination. For that, you can use Google search, lurk into blog directories or use any other blogger outreach tool. In fact, plan on trying all of those; it won't hurt. Find your options to see which one will work for you best.
2. Write relevant content.
Whatever your niche, find topics that are hot and pointed to your business. That's not all that difficult. Try to use Google Alerts first. Automatic updates will offer you the latest trends and news in your industry. If that's not enough, you can check blogger outreach campaigns. There can be a lot of interesting things to consider.
3. Take care of your contact database.
Keeping your sources collected is important. Thus, you can track and measure the results you get.
4. Stand out with your pitch.
No matter how unique your offer is, you're not the only one who tries to reach out to opinion leaders. They receive numerous pitches, but only a few get their attention. So, if you're sure the blogger you try to reach is relevant to your niche, start with benefits you can offer right away. Think from their perspective. Emphasize how your story will help them succeed in their blogging niche. Of course, such personalization will take time, but the results are more likely to pay off in the end.
Benefits You'll Get from Content Seeding
The best part is that influencers take advantage of content seeding. Even better, they can make it one of the most cost-effective marketing strategies available to brands of all sizes. How? Through their dedicated audience.
Thus, an audience that is opting to view an influencer's content is more loyal. And when speaking directly to the right audience, attracting scores of those loyal shoppers is not all that difficult. And when you find the right brand-to-influencer alignment, you can create a study that:
Matches your brand identity
Taps into your engaged community
Increases traffic to your website
Delivers you wider reach than more traditional forms of marketing
Gets more backlinks
Ensures you're reaching the right audience with a highly relevant message
Builds brand awareness
Increases your SEO ranking
Promotes your social channels
Generates sales leads and higher conversions
Influencer Campaign to Seed Content
Setting up an influencer campaign for content seeding is one of the best ways to help your study go viral. For that, consider doing the following:
Your network is your target audience. For your strategy to succeed, you need to define your audience. Who are they? Where do they live? What networks do they spend their time on?
Your goal is unique. It depends on what you want to reach during this campaign. Whether more website traffic, sales or brand awareness, define your goal.
Find Influencers and Contact Them.
Research to find the relevant opinion leaders in your niche. Ideally, you want people who are already well-known to talk about your product or endorse it in some way.
Stepping out with a unique offer can help set your campaign apart from others. Influencers receive countless pitches, so what's the reason to share your message?
Always check out the results. Otherwise, you don't know whether you have achieved your goals. Do it during and after the campaign to get better results.
Establish relationships with opinion leaders and keep them strong.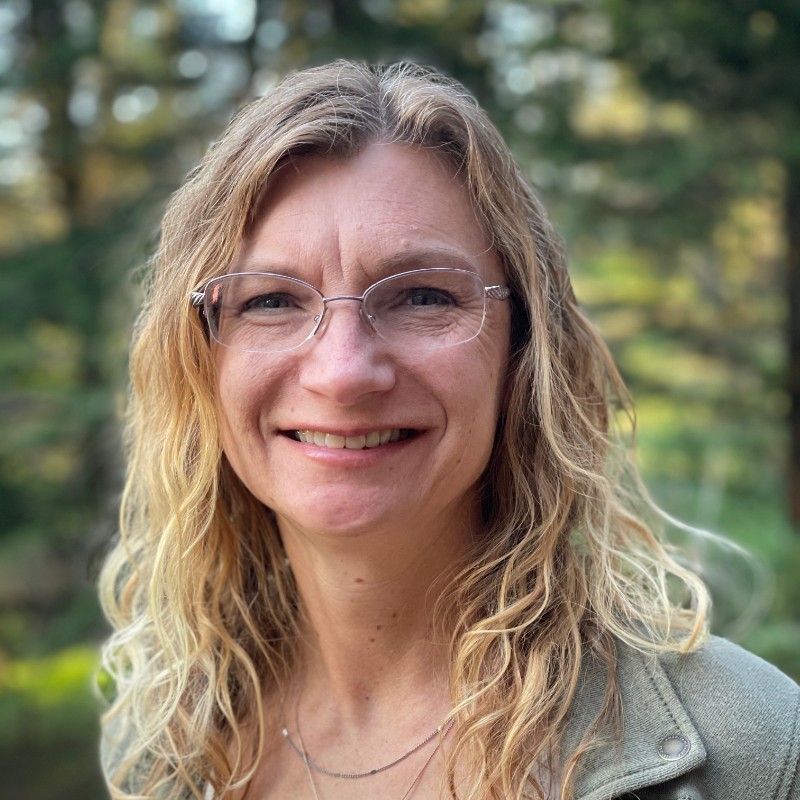 Debbie Vasen, Chief Content Officer for LoveToKnow Media:
In my role, I often refer to myself as a gardener. I am planting seeds of ideas in everything I do. It is particularly enjoyable to see those seeds grow into real impact. The idea of planting seeds for PR is integral to organic brand development. The more seeds you plant, the more likely they are to sprout. In marketing, it is all about building that brand awareness. The human mind is constantly layering in information and associating concepts. For a brand, you want people to start hearing about you so you become recognizable, but also you want them to associate you with a feeling or impression. Content seeding allows you to do this tenfold. By associating your brand with content that is providing information or entertainment, you can then align that concept with your brand indirectly. This indirect relationship is the seed. The more people start to see your brand in that light, the more they begin to naturally relate to the brand with that impression. The key to successful seeding is getting the content related to the brand to be seen, but also it needs to be the right content for your brand's mission.
Content Marketing Platform
100,000+ media publications;
get backlinks to your product;
scale work with content distribution.
Other Ways to Seed Content
A platform All Things Hair set by Unilever can be a great content seeding example for inspiration. Also, brands, including Dove, TRESemmé, and Suave, have created a YouTube channel. Teaming up with beauty bloggers from across the UK and Ireland, they have built a cohesive campaign that reached over 64 million people globally. Without a doubt, that was a great success for the brand.
Social Media
Sharing your content on social media is one of the most effective ways to get started in content seeding. Use Facebook, Twitter, Instagram, Linked In or Pinterest, the choice depends on your target audience. Find where they are and go there.
Pinterest promotion: Create unique pins for each blog post. Example: https://pin.it/2MlPjuG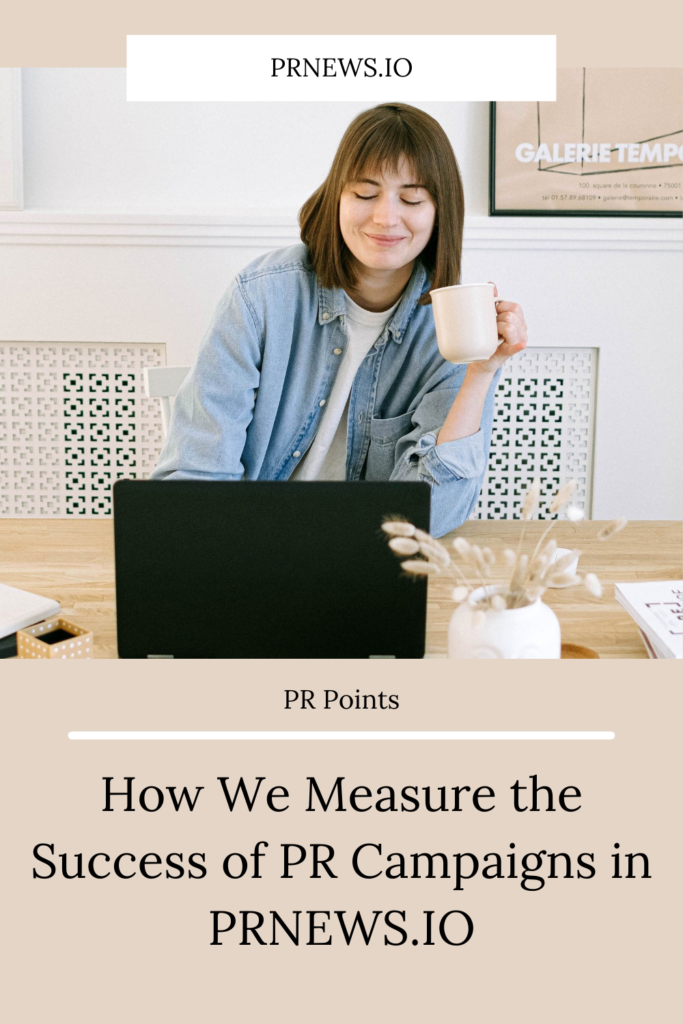 LinkedIn: Share your materials and mention relevant people to your brand.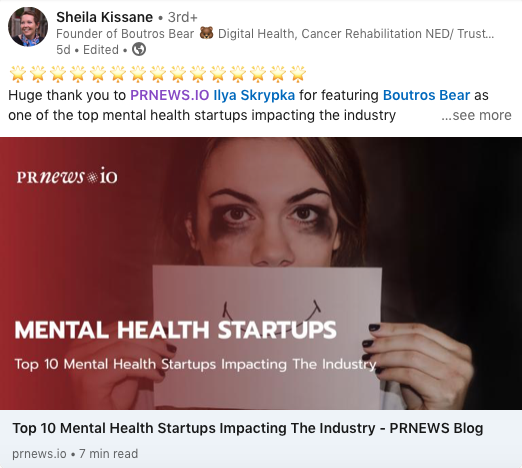 Quora: Generate organic awareness and utilize content marketing, thought leadership and paid advertising. Quora even helps you to learn about your audience.
Read more about Quora distribution here: Content Distribution Strategy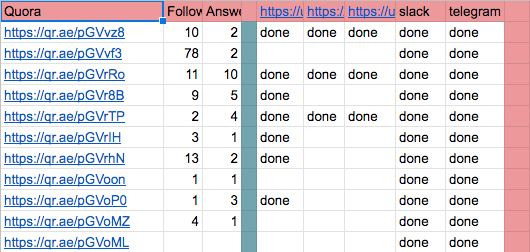 Prove Your Expertise on a Blog
Proving yourself as an expert in your industry is a smart way to reach out to a wider audience base. You can also write a guest blog post and comment on other blogs.
Email Marketing Is Still Hot
Whatever you might hear, email is one of the best marketing channels today. The reason? It doesn't have an algorithm that affects whether a user sees an email.
Read more: Post-publication content distribution checklist
Get Help
No brand can afford a bad impression. Whatever your reason, you can always get help from professionals. The benefit? PRNEWS.IO is an all-in-one service that will help you distribute your news on your terms.
 The world's first sponsored content online store
You can get your story published worldwide. Create, publish and distribute your content on multiple platforms available out there. Your content can reach your target audience the right way and at the right time. It's a clear advantage over unknown marketing departments. And the best thing is that the service is affordable for every business.
Whether you call it a tactic, strategy or approach, the meaning of content seeding is the same. It is the process that helps scatter your story through various channels. Getting started isn't necessarily that difficult. Yet, great content is key. You have to create a great story first before it gets out there to the masses. Of course, it's easier if you already have connections with the right people for your audience. But if don't have those yet, contact PRNews.io to get noticed by the right ones.
Read more: What Is Paid, Owned & Earned Media

Experts about Content Seeding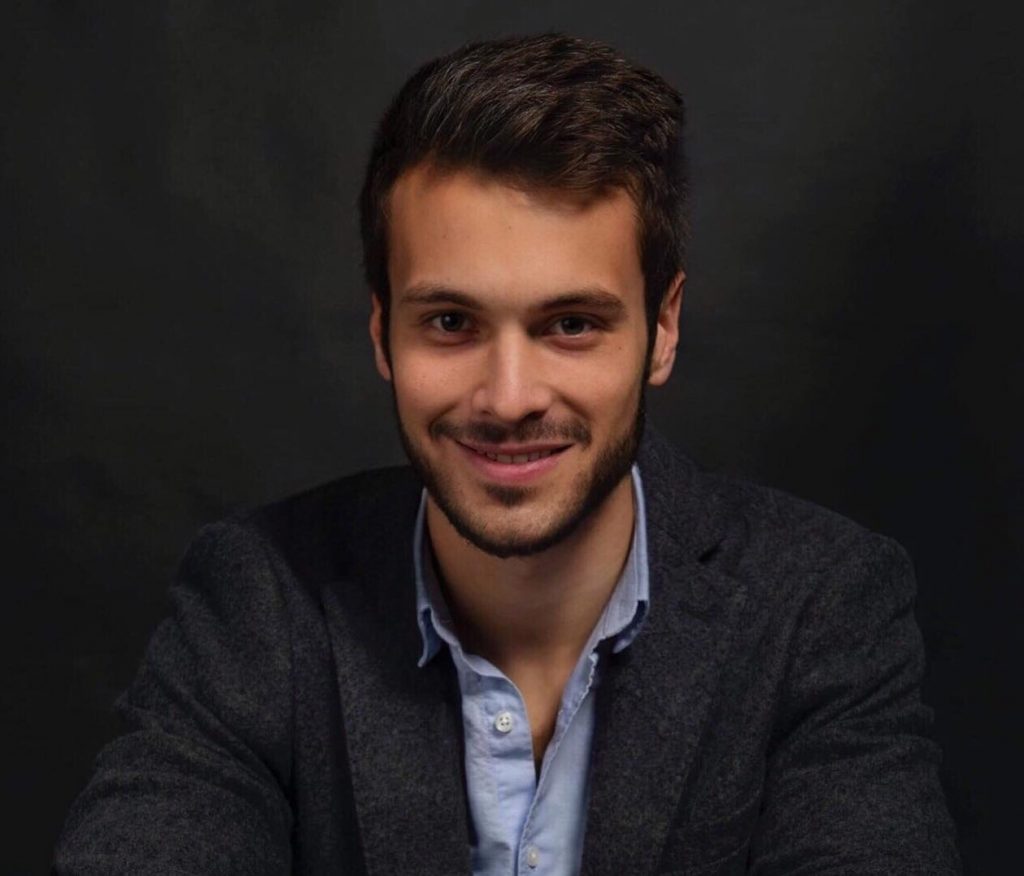 Jacob Villa, Marketing Director at Authority
Content seeding is the act of planting your content in strategic places so that it has a better chance of being seen and shared by your target audience. In other words, it's a way to get your content in front of the right people at the right time.
There are several different ways to seed your content, but some of the most effective methods include social media, forums and blog comments.
For example, let's say you write a blog post about a new product that you're excited about. You can seed your content by sharing the link on social media, posting it in relevant forums or leaving comments on related blogs. Doing this will help to increase the visibility of your content and get it in front of people who are interested in what you have to say.
Of course, there's more to content seeding than just randomly sharing your links. If you want to be fully successful, you need to have a strategy in place. Here are two tips to help you get started:
Write evergreen content. This is content that will remain relevant and useful for a long time. It's the kind of content that people will want to share over and over again. When writing evergreen content, focus on topics that are timeless and relevant to your industry.
Have a catchy pitch. When you're sharing your content, you need to have a pitch that will grab opinion leaders' attention and make them want to read more. Write a compelling headline and include a short, snappy description of what your article is about.
When done correctly, content seeding can be an extremely powerful marketing tool. By taking the time to seed your content, you're increasing its chances of being seen and shared by the people who matter most. It can help you boost your reach, build relationships with influencers and generate leads for your business.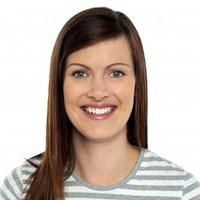 Amy, the Co-Founder and COO of Mediumchat Group
Our niche is highly competitive, but by content seeding, we are now able to get our message across to our target audience. We are not at a stage where we can use influencers, yet many of our team are well known within our industry and share our content. Our strategy primarily focuses on social media and email.
Every story we create, we share via email with our customers and leads. An email has proven incredibly effective for us to reach our target demographic. Each email is personalized and is based on a template that reflects the stage they are at in their customer journey. Reaching out with relevant content at the right time is essential. We have seen a huge increase in our reach after each email campaign, with readers sharing on their own social media pages.
We prefer to take a more targeted approach to seed content on social media. Rather than simply posting in our channels, our team will post personally, reaching out to their contacts within each channel. As a business, we focus on creating and maintaining personalized service, and this is reflected in our content seeding strategy.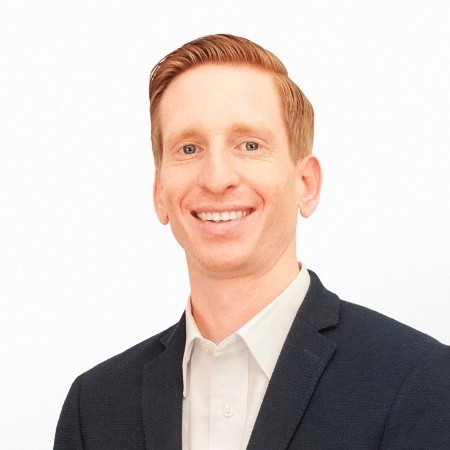 Max Whiteside, SEO and Content Lead at Breaking Muscle
In the realm of marketing research, seeding is the allocation of marketing to certain customers or customer groups in order to stimulate the internal dynamics of the market and enhance the diffusion process.
Content seeding focuses less on long-term relationships and more on spreading brand knowledge as far as possible over the web by planting "seeds." These "seeds" are small content bits designed to pique the interest of a predetermined target audience. Seeding is believed to be an effective marketing tactic since it allows marketers to utilize opinion leaders and group influence.
The technique of seeding includes a marketing campaign launched by carefully identifying the seeds' target group in order to maximize the impact of the campaign's dispersion.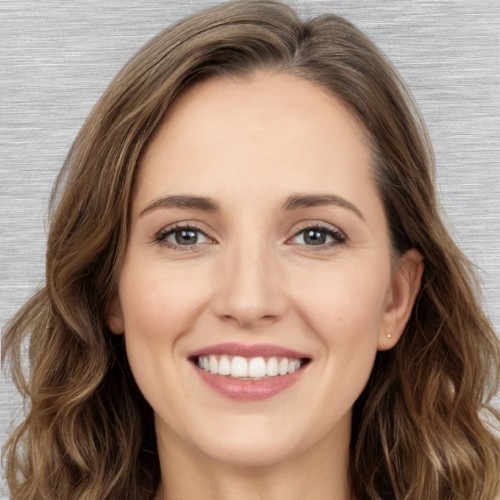 Sarah Jameson, Marketing Director at Green Building Elements
Content seeding is used by most businesses to target their content to the right audience by using brand ambassadors or influencers as a way of attracting leads. A lot of marketers trust this strategy because influencers are trusted by their own followers or community.
Social media platforms are the best choice to execute content seeding because of the huge number of users that follow and track these influencers. This has somehow become a new form of PR, but in a way it bridges the gaps and issues that classical PR had on digital media. This also calls for PR professionals to integrate new qualifications and skills that will give them leverage to step up to this new form of PR instead of playing catch up.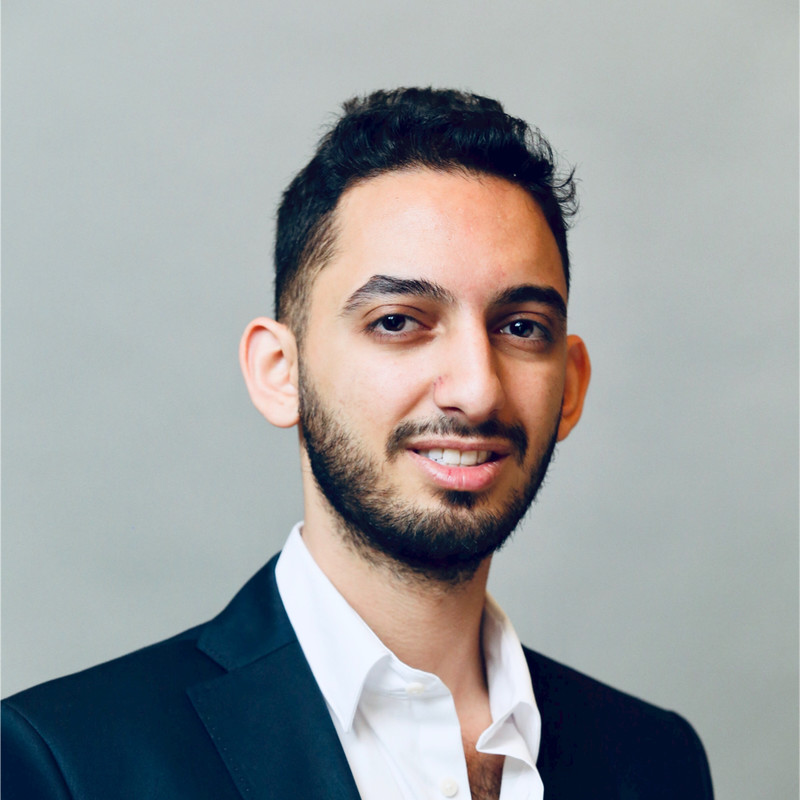 Jonathan Saeidian, Founder/CEO at Brenton Way
Seeding in PR refers to the process of planting positive messages about a company or product in online forums and social media platforms. The goal is to generate buzz and create a favorable impression of the brand. When done correctly, seeding can be an effective way to build brand awareness and create a positive reputation. It can also help to increase sales and encourage customer loyalty.
To seed effectively, PR professionals must first identify key influencers in target markets. They then craft engaging messages that will resonate with these influencers and encourage them to share the content with their followers. Seeding can be a labor-intensive process, but the payoff can be significant.
Seeding can be a powerful tool for generating positive buzz, but it must be done carefully to avoid coming across as disingenuous. When done well, seeding can help to build brand awareness and create a favorable impression of the company or product.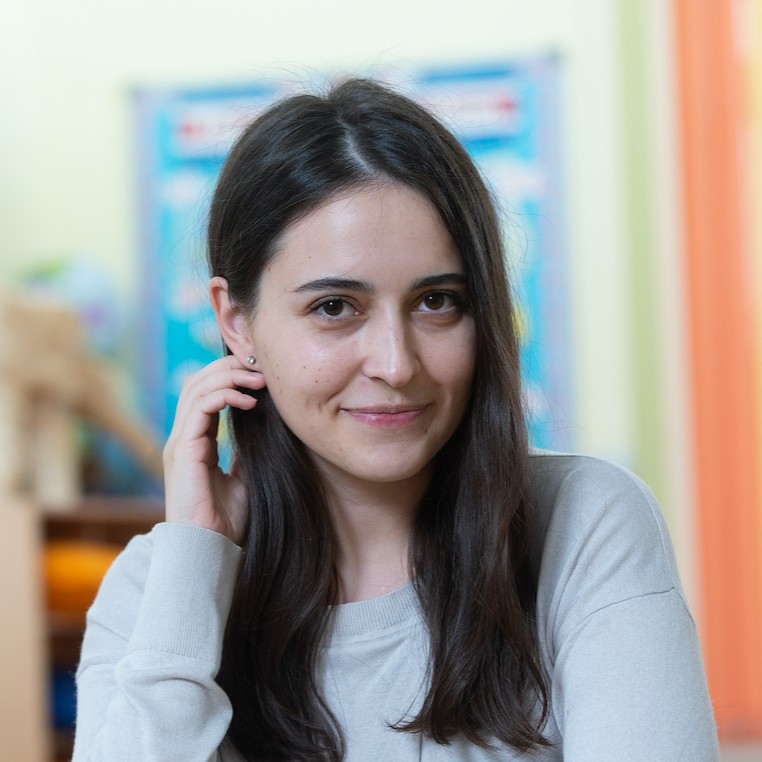 Diana Stepanova from Monitask
Content seeding is the process of placing your content on high-traffic websites and social media platforms to increase its visibility and reach. By doing this, you can dramatically increase the number of people who see and engage with your content, which can lead to more leads and customers.
But why should you seed your content? There are a few key benefits:
Increase Visibility: As mentioned above, one of the primary benefits of seeding your content is that it can help increase its visibility. When you seed your content on popular websites and social media platforms, you're increasing the odds that more people will see it. And the more people who see it, the more likely it is that someone will take action (e.g., visit your website, sign up for your newsletter, etc.).
Build Links: Another benefit of seeding your content is that it can help you build links. When other websites and social media users share your content, they'll often include a link back to your website. This helps improve your website's search engine optimization (SEO), making it easier for people to find you online.
Generate Leads: Finally, seeding your content can also help generate leads. When people see your content on a popular website or social media platform, they may be intrigued enough to click through to your website. Once they're on your website, you then have the opportunity to capture their contact information (e.g., via a lead capture form) so that you can follow up with them later. If you're looking for ways to increase the visibility, reach, and impact of your marketing efforts, content seeding is worth considering.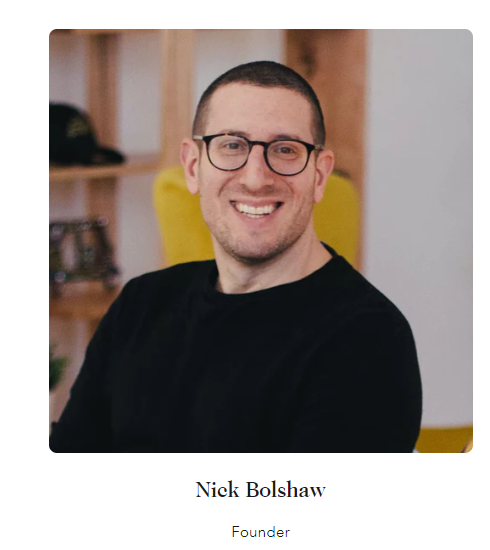 Nick Bolshaw, founder of Inyouths LED Mirrors
Most marketers make a distinction between basic and advanced seeding. Simple seeding involves posting material on the brand's network and asking a select group of well-known influencers to share it. The effort and expense involved in this effort are minimal, but to persuade web users to share the content with their own networks, the content must be of extremely high quality and have true value.
The likelihood of something going viral is significantly increased by advanced seeding. Here, marketers will make use of a variety of videos, essays and infographics to disseminate their information to more blogs, forums, groups, relevant industry leaders and websites with a large following on social media. But greater efforts and costs are needed to start and sustain advance seeding.
The bottom line is that you need all of these elements to work effectively together and toward one common goal. Although each has a world of its own, their combined positive effects can make or break your content-seeding endeavors. You need to make a solid plan to achieve each aspect and organize them all towards one common objective. This is the only way to make it go viral.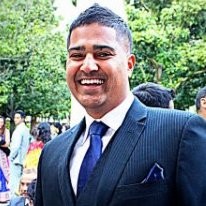 Kavin Patel, Founder and CEO of Convrrt
Utilizing content seeding, brands can make their content go viral. The information, which can be a video, an article or an infographic, is distributed to social media influencers, blogs, forums, websites, journalists, editors and media outlets. The dissemination of the content can be organic or inorganic. Inorganic approaches involve the distribution of online material through sponsorships, advertisements and partnerships.
Organic methods, on the other hand, rely on SEO, a powerful message and a well-planned strategy to reach the target audience. Due to this, organic approaches are significantly more effective in terms of both the content's natural dissemination and its permanence on the Internet. At present time, press releases stand out as the most effective and potent sort of content for organizations seeking to launch an organic content seeding strategy.
Amber Morland, Founder and Marketing Manager at Softwalla.
Content seeding is more about building relationships while promoting awareness for a brand by sowing seeds of micro-content across the digital space to draw the attention of a pre-planned audience or target market.
This is a tool leveraged by digital marketers to stimulate opinions from leaders within a target market in order to best fulfill their needs and convert them to customers.
Content Seeding FAQs
What Is Content Seeding?
It is a strategy that can help sow press reporting through diverse channels. If well-planned, your topic goes viral. In other words, you spread the word about your product to increase sales and obtain new customers.
What Is Social Media Content Seeding?
It is a tactic that helps spread your message on social media. You can double efforts by targeting opinion leaders. That's a way to boost your overall SEO. It could become the soil of your marketing campaign.