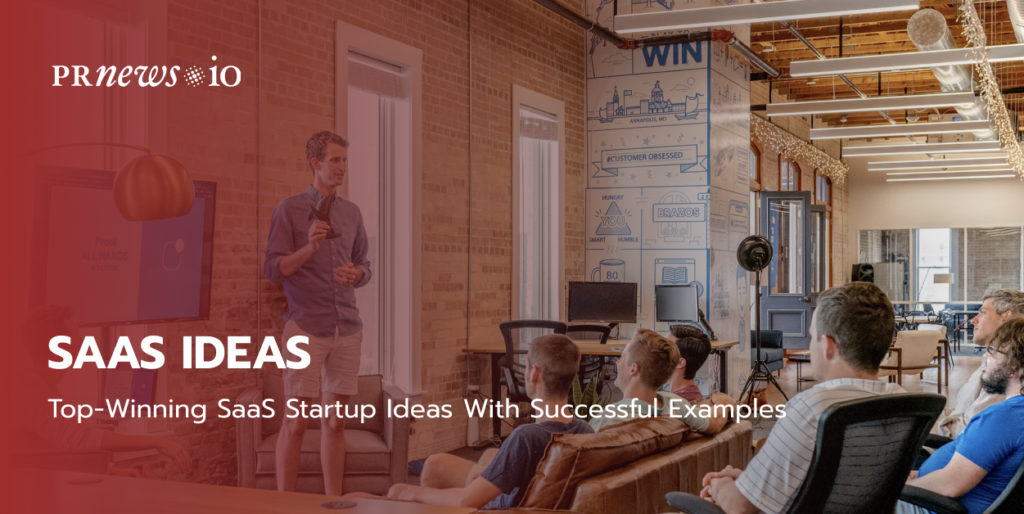 Did you notice that more and more companies are moving their businesses to the Cloud? It is one of the main reasons why SaaS startups are so popular. You will see them even more often in the market in the near future. You may wonder what was the starting point for such a tendency. There is no doubt, the main force is the pandemic. Companies all around the globe had no choice but to start working in remote mode. You'll see that demand for the software as a service solution is very high.
Would you like to learn how to build a SaaS startup from scratch, right? We encourage you to continue reading the post about saas startup ideas. You will find inspiration to launch your own business plan without any doubts or delay.
What Is SaaS?
Before we start reviewing the top-winning software as a service idea, you must get a clear idea of what SaaS is. We speak about a company, which maintains an online platform to give the target online audience full access to the key functionality, services, and technical support. Every customer can access the program remotely, which is super convenient. The SaaS corporation is fully responsible for databases and the functionality to provide smooth services to all subscribers.
What Can Motivate You To Start Promoting Your Profitable SaaS Ideas?
You might have seen numerous successful saas company examples and you want to reach the same heights. Let's see the top reasons and advantages to starting launching your saas business ideas and realizing them in life.
Reduced costs
When you launch the SaaS business, you will deal mainly with software development. As an online service provider, you don't have to make an investment in hardware, which costs a lot. It is an efficient way to decrease initial costs.
International access
The demand for SaaS services has never been so high as it is now. You can reach a vast target audience and make your business globally accessible. If you have a SaaS app, your clients, colleagues, and business partners can access it easily from any place in the world and from any portable device.
Easy maintenance
The responsibility of a SaaS provider is to take care of updates, work on developing new and up-to-date features for clients to have the most satisfying experience. As a business owner, you will save a lot of time and money on easy maintenance.
What Can Boost Your SaaS Idea Recognition?
Starting your SaaS business, you need to think about PR. There is an excellent tool called PRNEWS.IO. It works as a reliable marketplace where you can purchase sponsored media content. You will not find a better tool for your SaaS business growth!
Content Marketing Platform
100,000+ media publications;
get backlinks to your product;
scale work with content distribution.
The Best SaaS Ideas For Enthusiasts
Would you like to get ahead of the exciting game? When you just start learning about the SaaS business, the first thing that can help you are the best saas ideas for your startup. We have prepared a list of the brightest ideas to set you in the right mood and inspire real action. So, continue to read and use these ideas in your business plan.
Platform to manage property
Are you considering the Real Estate business? There are many issues to consider. In terms of SaaS, it is a good idea to develop a well-organized platform for managing property. By developing such a platform, make sure you focus on its multi-functionality. Launch features for constructing lease documentation, collecting on-time rent, managing all administration matters, and presenting a portfolio.
CRM software
If you have a modern company, you will need CRM software for managing customer relationships. You have to focus on helping companies to unite their departments in a single system. Such management will boost overall performance. Make sure you include features to manage metrics, docs, notes, corporate activities, etc. in one place all the employees can access remotely.
Billing automation
Do you deal with financial reports and other billing data? You will agree that it is a time-sapping challenge. You can use one of the prominent saas ideas to help companies boost productivity and save a lot of time uploading financial reports. Help people to work productively and your idea will gain huge success!
Training courses
As a business owner, you realize that the modern world is fast-changing and your team members have to follow new trends, learn how to access technologies, and be aware of the latest changes. It is an excellent idea to create a SaaS training course platform. You will see that many companies will need your service to train new employees. Make sure that you find the right and actual topic that has a high demand.
Blogging as a pro
It is a big mistake to think that blogging is a cute hobby. Many people consider blogging as the main source of earning money. Do you feel confident in a blogging niche? If you don't share some of your skills and experience with beginners?! Start writing a blog fully devoted to SaaS. There are many topics to cover with your target audience. Try to follow the latest trends in the SaaS area. As soon as you start being known, you will start making good money via ads or Google AdSense.
Top 3 SaaS Company Examples
Once you have your own idea, we recommend you compare it with already existing solutions on the market. We've analyzed a lot of startups to give you top-3 examples of the most profitable business startups. Inspire yourself!
Airtable
The platform works as task management plus collaboration to assist blogging/marketing experts to organize their media content like a pro. It helps to maintain calendars, perform efficient email outreach, and communicate with contributors.
Canny
If you are the owner of a small/medium online business, Canny is a must-have tool for managing feedback. It will collect/store/manage clients' reviews in a super-organized manner. The developer connected Canny directly to the content on the site. Every time there is a new comment/request sent by a client via the contact form, you will get a notification in a chat section or your business email.
Notion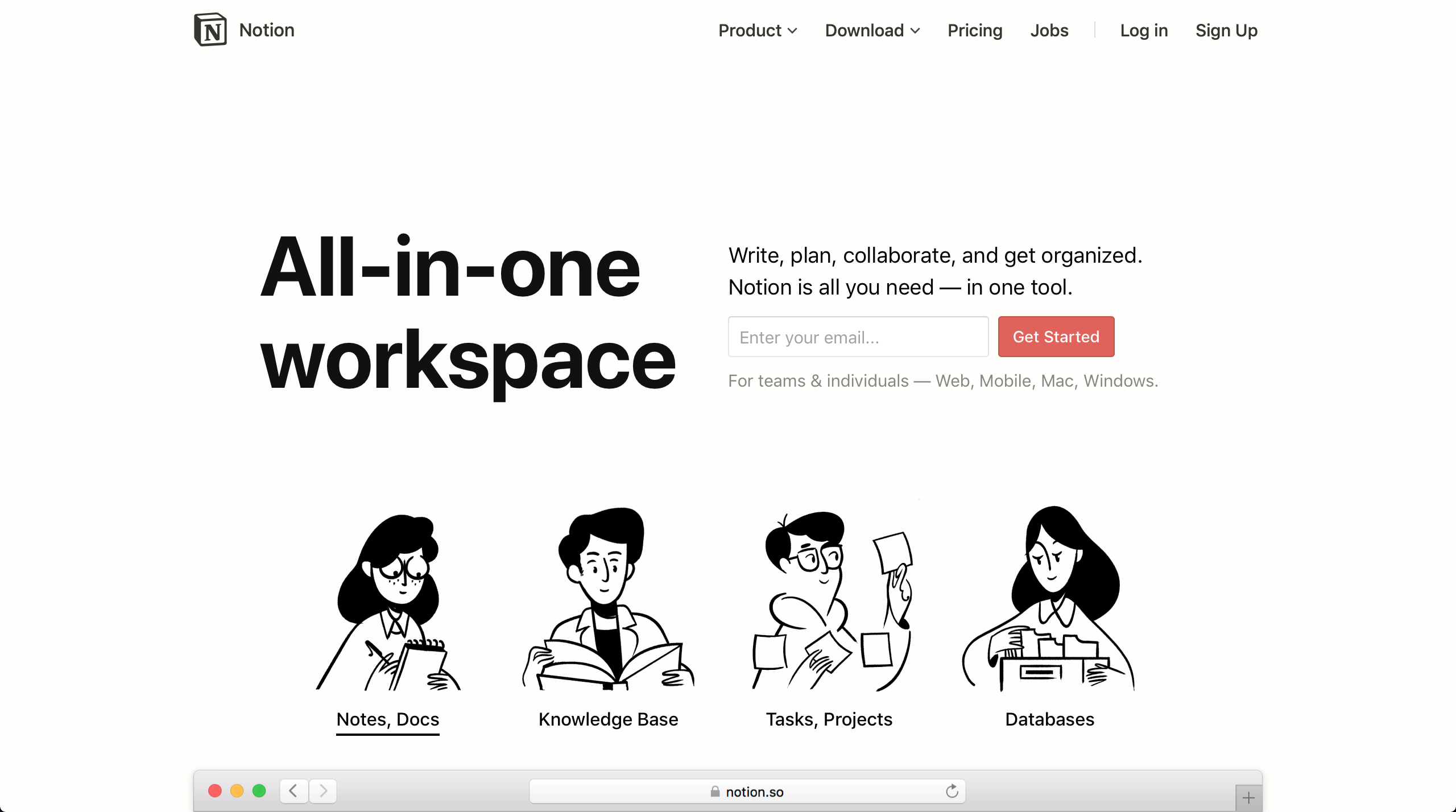 Working in a business environment, you need this saas tool. It is an easy way to unite tasks, to-do lists, or important notes into online storage. If you work remotely as a freelancer, Notion is excellent. Many people can work with docs simultaneously from any part of the world. The best startup for self-employed people who value their time and manage it smartly.
Conclusion
The SaaS market is huge and fast-growing. Use all the possible advantages to the maximum! It is your chance to grow your startup rapidly with reasonable investment! So choose a tiny gap product for your saas startup ideas and see what happens next. Good luck!