SaaS startups. Developing a successful company depends on a few key factors — gathering together talented resources and utilizing the right tools. Large brands have the variant of bringing in more resources on board to create successful products. When it comes to startups, there are other ways to grow. Startups must find and make use of effective SaaS products (tools) to develop their company. This will help them to effectively cope with the task of adding more workforce.
Discover the top ten SaaS startups that are worth following this year. Learn from the best to create a first-class business of your own, or just keep up-to-date on the latest SaaS tendencies.
While some of the next startups updated new tools, products, or services, others have invented new services and tools. If you want to boost SAAS startups, it is much easier to realize with the PRNEWS.IO service. It's a company that already has a substantial list of media contacts to create, publish and distribute press releases and other content, so important to present all SAAS startups' ideas and attract investors and publicity.
Content Marketing Platform
100,000+ media publications;
get backlinks to your product;
scale work with content distribution.
Top 10 Fast-Growing SAAS Startups
ClickUp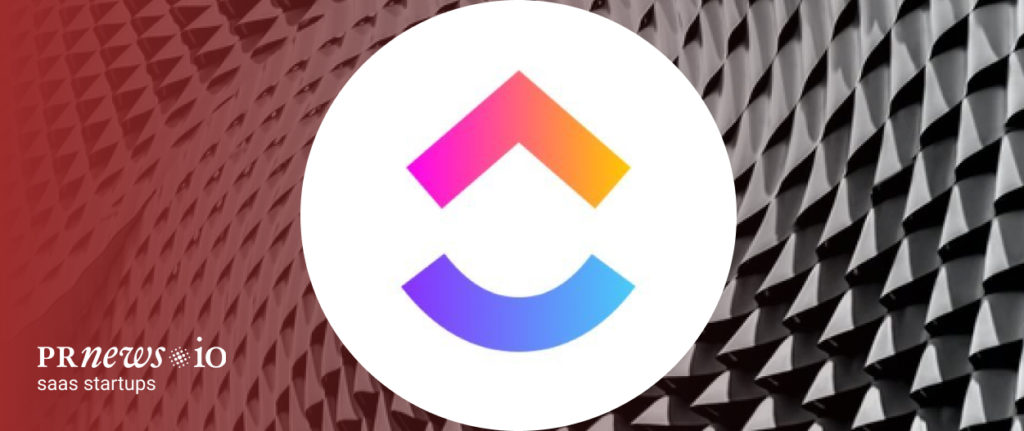 ClickUp is an excellent sample of SaaS startups aimed to improve your teamwork. It offers a set of tools for task & process management and crew collaboration in one platform. In addition, it can integrate with other popular productivity tools like GitHub, Slack, or Dropbox.
ClickUp has many options to customize your workflows. You can add custom statuses, fields, notifications, and adjust your working space in your way. The combination of multi-tasking and great UX makes ClickUp one of the best SaaS startups in this industry. Most importantly, it's been successful in attracting $37.5 million through seed investment for now.
BNEXT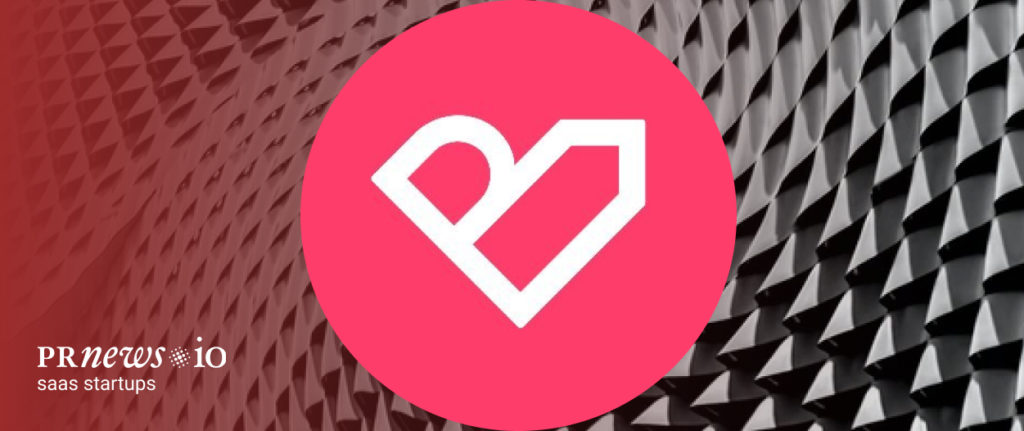 BNEXT is one of the fast-growing Spanish startups. It had a 125% increase in its team size between 2019 and 2020. Bnext is the first marketplace for financial products. It offers a new way of banking that makes him a strong competitor to traditional banking from its foundations. With Bnext users can order almost all services they usually can order in a bank, without having to address a bank office. Users can create their own current accounts in a matter of minutes, with almost all the functionalities of an account in a traditional entity.
Moreover, users can manage their external accounts and hence have all their financial information on a single platform, no matter the provider. However, the real benefit and innovation in Bnext is its marketplace. Here, users can discover, buy and use a wide range of financial products from fintech and banks. The included providers are meticulously chosen in order to satisfy the client's needs. On the platform, the user can scan through all different tools and offers, buy them and control his acquisitions, all these functions in one app. Instead of charging the user endless fees and trying to sell as many products as possible, Bnext has invented a model that allows one to really collaborate with the fintech and get the best-existed offers on the market now. The fintech list right now covers real estate investment businesses, loans, and crowdlending, mutual fund investment, microloans, or crowdfunding. Bnext is increasingly involving the most leading products in the market to vary the offer and thus become the first bank without balance.
In August 2020, it attracted €11m in a Series A round that included DN Capital, Speedinvest, and Redalpine, bringing its total funding to €55.5m and its valuation to €125m.
Funnel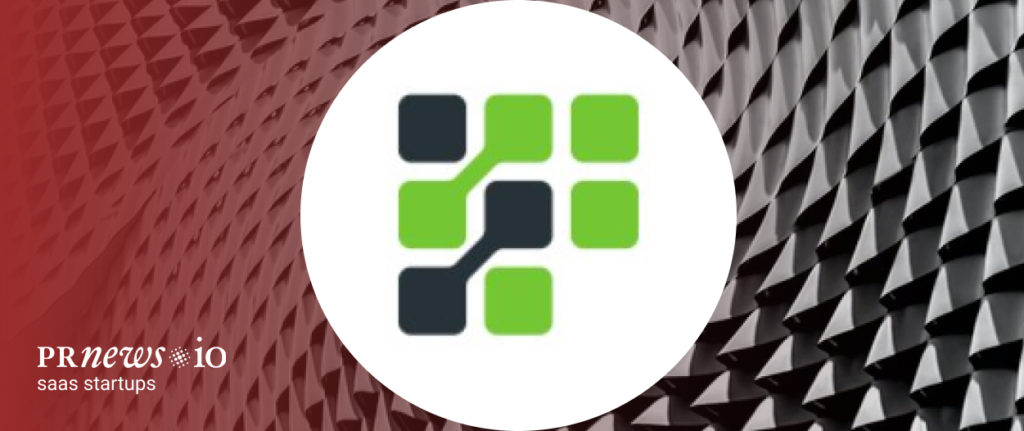 Funnell is a tool to manage conversions and streamline marketing campaigns. With no coding, it connects your ad accounts with many analytical tools like Google, Facebook, or Slack and shares your users' activity data.
Funnell also has the opportunity to visualize a customer journey. So, you can see the issues in your campaigns promptly and detect profitable or useless ones among them.
Helping to track every dollar and every ad campaign, Funnell is one of the best SaaS startups to stop extra marketing expenses. So far, it has got $75,000 via seed investment.
OpenSea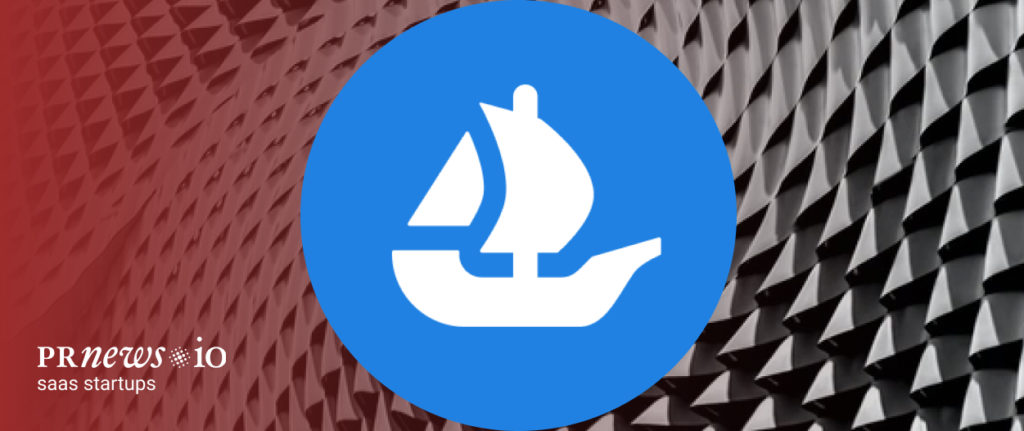 OpenSea is the first and biggest two-sided platform for buying and selling crypto products. Here you can sell and buy crypto goods like digital arts, gaming items, or domain names.
This SaaS company is developing rapidly. For now, it has over 12 million digital items in its catalog, 90,000 ETH transaction volume, and 700,000 asset kinds. Since the game market is currently on the rise, OpenSea is keeping on development as well.
Its fast grown and unique product idea ranks OpenSea as one of the top SaaS startups these days. In addition, its total funding amount is $4.2 million.
CoSchedule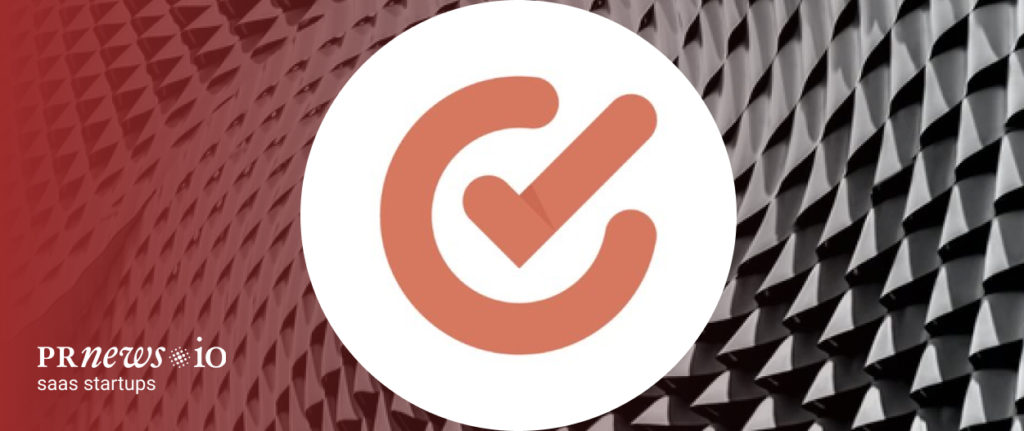 Founded in 2014, CoSchedule has over 9,000 users and is used in 100+ countries all over the world. The service is a pro-level solution that helps facilitate marketers' jobs. Basically, it's a platform where marketing experts can build their roadmaps, collaborate, schedule, and promote projects. You can see CoShedule on G2 Crowd's list of the Best Products for Marketers 2020. It's also been called the fastest-growing startup in North Dakota.
As CoSchedule creator, Garrett Moon thinks, the startup's rapid growth and popularity is a result of their use of the one-metric-that-matters (1MTM) framework while growing the product. For CoSchedule, 1MTM incorporated focus and discipline. By specifically targeting traffic and audience, the tool quickly earned traction. During the startup's existence, it has received $2.5 million in funding. And it doesn't look like they want to stop there.
Red Points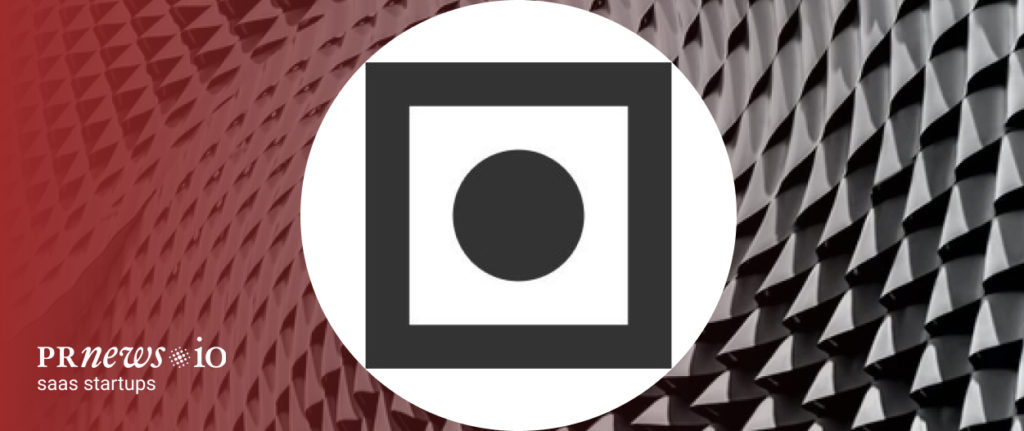 Created in 2011 by David Casellas and Josep Coll, and led by Laura Urquizu, Red Points is a SaaS that more than 800 companies use to secure their brand reputation and increase their profits. The startup utilizes AI to scan e-commerce websites, social networks, and other web ownership to help businesses find lookalike products and brand abuse.
Due to the growth of both e-commerce and cybercrime over the course of the epidemy, Red Point earned a strong reputation and users in the electronics, fashion, sport, automotive, and entertainment industries. The company has offices in Barcelona, New York, Salt Lake City, and Beijing, with more than 250 employees.
Red Points is the world's first brand intelligence tool. By mixing some online brand security, copyright enforcement, and distributor monitoring capacities, Red Points offers businesses full visibility during brands' presence online. Over 700 brands cooperate with Red Points to find and struggle with fakes, piracy, and spreading abuse online, allowing them to set control, improve their company value and increase profits. This startup has changed an industry traditionally head by intellectual property lawyers and service-focused brands into a scalable, cost-effective technology platform.
Prodly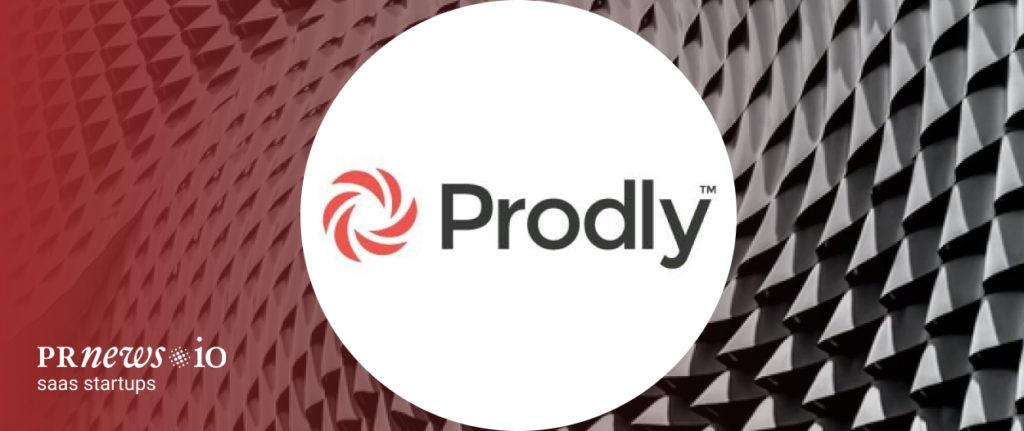 Prodly is a perfect sample of SaaS startups helping build and release applications faster. Its application automatizes low-code development offering all non-developers to create the app with ease and eliminate choke points. In fact, it makes the applications' design process more agile and saves lots of time comparing to manual coding.
Forrester Research wrote that the total market for low-code development tools will reach $21.2 billion by 2022. That means Prodly indeed provides fast-growing and profitable services today.
Its genuine SaaS product idea gives an opportunity to call Prodly one of the best SaaS startups in 2020. Besides, It's received $7 million through seed investment so far.
PartnerStack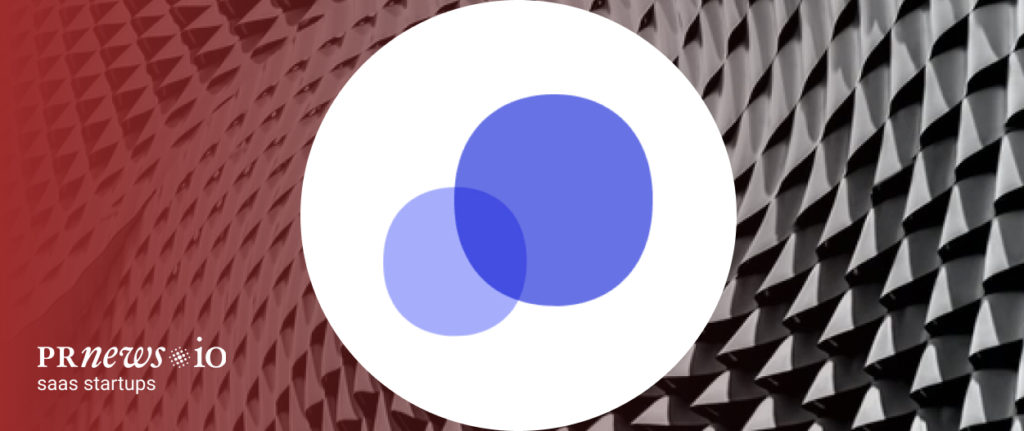 PartnerStack (previously called GrowSumo) allows companies to find and collaborate partners in order to increase their profit, improve distribution, and go to market quicker and more effectively. The fastest-growing software companies in the world like Asana, Drift, Freshworks, and Intuit use PartnerStack to drive their reseller, marketing, and referral partner programs.
PartnerStack is the only partnership's service nowadays created for SaaS companies. It was designed to deliver predictable profit and increase growth for software companies and their partners.
Companies like Intercom, Webflow, and monday.com use PartnerStack to manage and size their partner programs, automatizing their partner's onboarding, training, fees, and more processes to empower their businesses through partners' collaboration. In 2020, users of the PartnerStack Network earned over $100 million in revenue for programs on PartnerStack.
PartnerStack enables you to recruit and empower every type of partner, covering:
• Referral partners, like agencies, consultants, and even existing clients that refer qualified leads to your in-house marketing team to close the deals;
• Marketing partners, like affiliate marketers, influencers, and content creators that boost traffic to your platform and campaigns;
• Reseller partners that manage the entire sales process and close deals on their own, while working with your internal team to support their clients.
Every user of PartnerStack has access to their own individual dashboard that makes it easy to track their performance, withdraw payments, access resources, and discover new programs to participate in.
This startup places the success of partners first. Because when your partners win, you win as well.
Orders.co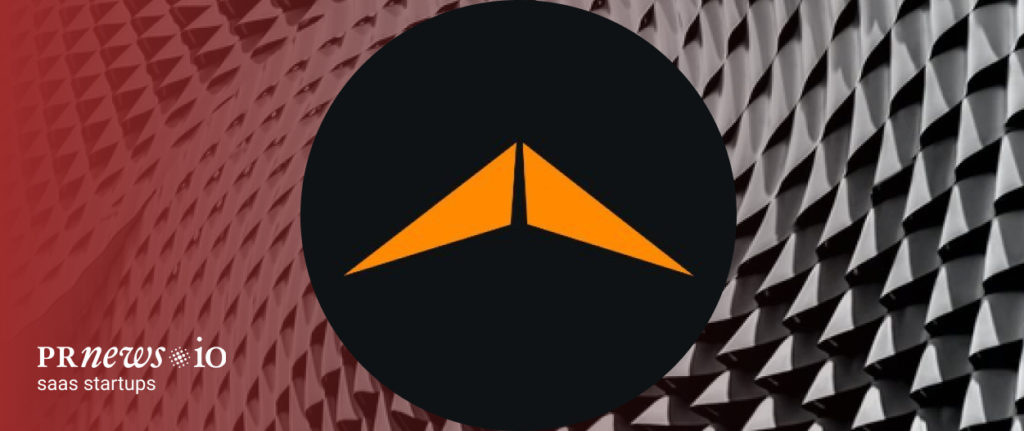 Food delivery has become a usual staff all over the world, at least for 60% of them. Orders.co is a SaaS startup that knows how to help restaurants benefit from this trend.
The startup merges the well-known delivery services into an extensive system. Restaurant managers received the opportunity to track all menus and orders from a single device. It also allows them to build a smart ordering website in no time.
Orders.co seems to be a great startup that caught on to a timely idea and made it real. Its mission is to help restaurants prosper in the new environment.
RightBound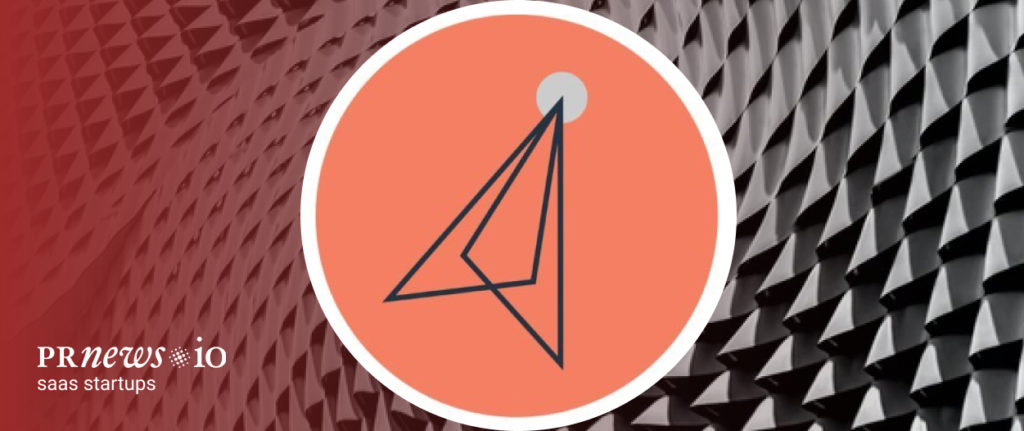 RightBound is the next evolution of outbound sales development. With the power of AI and machine learning, RightBound's technology helps automate and optimize the sales development process, and bridge the gap between research and prospecting efforts.
On the research front, RightBound is connected to dozens of data sources and thus automates list building for SDRs, uncovering thousands of accounts and prospects per month. According to the ideal target profile set by the user, audiences are automatically segmented and enriched along with verified contact information, and seamlessly pushed to your CRM or Sales Engagement platform.
But RightBound doesn't stop there. They analyze and customize the sales playbook, creating an optimized version per each target prospect based on their industry, profile, and past engagement. RightBound adjusts timing, content, channels, and outreach "intensity" to find the ideal path that is most likely to engage the prospect, or switch to another prospect within the target account.
Everything RightBound's platform does feed directly into Salesforce, Hubspot, SalesLoft, and Outreach, and it also learns from the sales team's activity to improve its machine and models. RightBound's customers have achieved 20-40% increases in outbound sales results and 100% ROI within 3 months of implementation.
After a great year, growing in revenues 100% quarter over quarter, Rightbound completed a $12 million funding series, led by Innovation Endeavors with participation from Operator Collective and IBI Tech Fund
Final Thoughts
The list is not done with these SaaS startups. This is just a small range of the most popular SaaS platforms used across different fields of the business. Each product has its own goals and solution that aims to help start-up companies grow faster and scale larger.
If you have used any more of such progressive SaaS platforms, I'd love to hear your experience. So feel free to leave your thoughts in a comment below.