How you communicate inside and outside of your company, the events you plan, your engagement with the community, and even how you cope with a crisis make up your public relations strategy. To help you create PR strategies, I have highlighted the important steps and terms. Let's go public.
Build Positive Online Reputation & Remove Negative from SERP
What is Public Relationships
Public relations is an important part of the advertising mix. Public relations includes a number of steps to create and protect a company's image and its particular product image. It is used to communicate all the necessary information to grow a good reputation in the minds of the public.
Public relations (PR for short) is often done to generate publicity and advertise a business. A typical PR campaign might concentrate on getting a business covered on TV or radio shows or featured in journals, newspapers, or websites. Nowadays, the lines are blurring between traditional public relations and other types of marketing.
Why Your Business Needs a PR Strategy?
Your business needs a public relations strategy plan because it effectively improves your visibility and builds up your reputation. It is a long-term activity, aimed at growing your sales by creating trust between the brand and clients. Every business is constantly looking for new vendors or clients, which can be a challenge when people are drawn to companies with an established reputation. Creating visibility for your company is thus a key factor in popularizing your brand, which is the purpose of PR. Increase your visibility, build your reputation and credibility, and grow your clients' trust in your product and company. On paper, PR can sound simple, after all, it is simply creating and maintaining a relationship between a business and its clients.
However, doing this effectively requires an integrated method, uniting PR with other marketing strategies such as strategic branding, social media marketing, and graphic design. This is because PR works best when one message is permanently communicated across all channels. A public relations media strategy ensures consistency and that your public relations efforts are integrated into your larger business plans.
How to Create PR Strategies?
To create your public relations strategy templates, here is an outline of what you need to do.
Determine your goals and objectives
When creating a PR strategy it's important to determine your goals and objectives for what you want to achieve. For example, you may want to launch a new service or product for your business. Or you may want to spot your product or service as the leader in its category. Make sure your goals are specific, measurable, achievable, realistic, and timely (also known as SMART), e.g. how many leads you are planning to get from the exact article or press release. By determining your goals you will have a clear goal for your PR strategies and maximize the success of your PR activities.
Objectives are tangible and should be reachable within a year or two.
Many PR plans cover two sets of objectives – the company's overall business objectives and the PR objectives that will help reach them. Adjusting the business objectives ensures alignment on the company's short-term goals and makes it easier to see how the communication objectives suit the company's strategy.
Example:
If a technology company's business objective is to promote the company, and build its strong reputation to be sold high in a year, one of its PR objectives may be to raise the CEO's image among potential shareholders.
Insights and research
A strong strategy must be based on insights and research – including insights about the industry as a whole and all possible information about the target audience. Research can be received from data/surveys, reports, and even SWOT and PEST analysis. Once research has been done a clear strategy can be created based on these insights – otherwise, what is the reasoning in developing an approach if there are no facts to support them?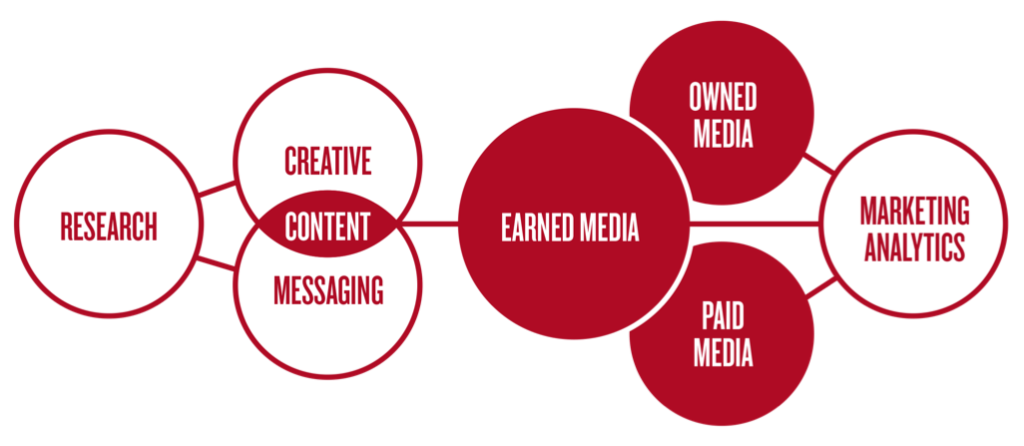 Target audience
Your target audience is the individuals, groups, and communities that have an impact and decision-making power over your products or services. They are the ones you are trying to appeal to and sell to – they are the people you have to communicate with. You can find your target audience by thinking about who would be interested in hearing about your service or product, whose work you may facilitate, who are key decision-makers, who will have the greatest influence on the business' profit, and who will take action or buy your products or service. Once you've detected your target audience, learn their behaviors, such as what content they read and how they consume media. By defining your target audience you can build up your public relations strategy examples to suit their behaviors and therefore improve the effectiveness of your PR strategy.
Analyze the macro and micro environment affecting your business
Invest time to analyze what political, economic, sociocultural, technological, legal, and environmental factors could influence the public's opinion of your brand.
Write this down because when you get to the choice of tactics, these factors will play a role and will determine what you should and should not do.
Elements that influence your business microenvironment are:
Clients
Competitors
Suppliers and distribution channels
Employees (workers and their community)
Stakeholders
Media
With these factors, analyze what could influence your business positively and negatively.
Identify key messages
Key messages are the core ideas you want your target audience to hear and remember. They are a crucial part of a PR strategy because they are made part of your content and communicate a unified message. You can cover key messages in your written and spoken communication to transmit a specific message about your brand to your target audience.
The best core messages are believable, easy to understand, distinctive, reliable, brief, and drive your agenda. Creating and communicating the right message requires expertise, experience, and capacity to distribute it. If you don't have it or prefer to focus on other things, check out PRnews.io. It is one of the well-established and affordable services. It offers to create and distribute press releases across the web, to thousands of reliable media outlets. To execute successfully your PR strategy you need a compelling story. PRnews.io will help you create all types of content and provide its distribution, while you can concentrate on the wider business and personal goals.
Content Marketing Platform
100,000+ media publications;
get backlinks to your product;
scale work with content distribution.
Tactics
Tactics are the activities that will help you to achieve your PR goals. If we use the example of raising awareness of a new service, one tactic may be writing and distributing a media press release. This would be sent to publications appropriate to your industry and target audience to secure an article about the new service.
Other tactical options include email newsletters, social media activities, blogs, public speaking, or pitching interesting story ideas about your brand to journalists. A good place to begin is to make a list of all publications your target audience reads, the events they attend, and how they spend their time online. This may help to determine what type of public relations strategy and tactics will work for you.
Create a time frame
You should also put time frames around each tactic to make sure they are completed on time. For example, you could create an action plan which details the PR activities for a particular period, who will complete them, when you will start their execution, and the deadline for finalization. A PR strategy with detailed time frames can help you to organize your workflow, ensures accountability, and assure you don't forget to complete an important task.
Measure your success
It's crucial to measure the success of your PR strategy. You could create your measurement tools or set key performance indicators (KPIs) around your goals and objectives. You could also measure your success by whether you reached your goals in the set time frame. By measuring your success you can determine whether your PR activities are working and discover which area you need to improve.
It's also a good idea to regularly review your PR strategy and correct it if needed. A public relations strategy allows you to think about every aspect of transmitting a message in the best possible way. It will also help you to maximize the success of your PR activities and help to grow your business.
Additional Benefits of Public Relations Strategies
Public relations strategies can also be helpful for companies developing a content strategy and an SEO plan. Strategic public relations help to create a more successful content strategy by ensuring content communicates the same message and is closely aligned with brand and business objectives, and by distributing each piece of content so that it reaches more members of your target audience.
Public relations can also help support a more successful SEO strategy for organizations by creating the right content, placing it in key publications, and generating links to your company website. In this case, you also may use PRnews.io. This service offers to create SEO-optimized content by professional copywriters, who know all SEO tips and tricks to boost your post quickly and affordable price.
A consistent public relations strategy serves as a road map for success. If the company was like breaking through the jungle, having a public relations strategy plan that is performed consistently is like the tour guide who knows a route very well.
Strategy vs. Tactics in Public Relations
As a public relations expert, do you know the difference between strategies and tactics in PR? Just like how many people incorrectly confuse the terms goals and objectives, they also misunderstand strategies and tactics. It's important everyone should distinguish and recognize the difference between these important PR terms.
Designing a strategy comes after defining goals and creating your objectives. Having strategies and tactics in place are essential to a company's business plan, and, of course, they also play a crucial role in successful public relations.
Developing a clear idea of your business strategy and tactics helps to stay focused and in reaching your company goals. In this context, let's refresh your knowledge of what is considered strategy, what are tactics, objectives, measurement, and how those elements work together to provide a balanced plan document.
What Are Strategies
Strategies are considered general approaches used to achieve objectives. A PR plan typically contains three to eight strategies, depending on how difficult the objectives are. Strategies should be practical. The strategy should also explain how you will reach the objective and why you are taking that approach.
Strategic planning is an essential first step towards success in all areas of business. It is particularly important in public relations because ROI cannot be measured solely based on traditional metrics. A strategic plan makes sure that there is a common understanding of what you're trying to achieve, how you plan to realize it, and how you're going to measure success. Just check if you defined the difference between objectives, strategies, and tactics before starting the execution of this plan and diving into your next plan.
Example:
Let's take an IT company, as an example. The business objective is to execute its sale at a good price next year. One of the strategies is to help raise a CEO's profile among potential buyers. The strategy may include:
Share contributed articles with technology trade publications to establish the CEO as an industry thought leader.
Participating in industry events as a speaker to make the CEO known among key audiences.
What Are Tactics
Tactics are the activities that you or the team will execute to implement each strategy. They are the day-to-day steps that will move the brand forward towards reaching its business or PR objectives. Each tactic should help answer the question, what is the step we will need to take to carry out successfully the strategy?
Example:
The tactics to make our strategy successful (to promote the CEO's profile) include a distribution of the contributed content include defining an article topic, interviewing the subject matter expert, writing the article, pitching it to targeted news outlets (or using the PRNEWS.IO service), and making sure it is showcased on the company website and chosen media.
| | | |
| --- | --- | --- |
| | Strategy | Tactics |
| Definition | Overall plan that can include several tactics to achieve the objects | The tools or the activities that you or the team will implement to carry out each strategy. |
| Question | Why | How |
| Action | Planning | Doing |
| Scale | Large scale | Small scale |
| Planning period | Future-oriented, long periods of time | Very soon, now |
| Opportunity to duplicate | Difficult to copy | Easy to copy |
| Example | Take part as a speaker in 10 professional events. | Become a participant of a special professional association to get help and access to big industry-important events. |
Some PR managers are using public relations tactically and are missing the strategic planning aspect and don't use all the true power of PR. The management PR function is all about creating a strategy. It makes it clear what objectives you need to be met to help the brand achieve its mission.
Strategic planning helps to analyze and get information and covers the internal and external resource assessment. Strategic planning can provide an overall direction to the core management of the company, while also orientating and helping such areas as financial strategy, marketing strategy, organizational development strategy, human resource strategy, etc. to achieve success. What is all about the management function – understanding where the company wants to come and what it wants to achieve, and then being a consultant to help the brain succeed.
What Is Measurement
Both strategy and tactics in PR can and should be measured. One difference between the two is that while your strategy should not change, your tactics might be changed and adapted. If one of your tactics was to contact 50 influencers in your industry space and you've only managed to involve five of them, you might need to change tactics and concentrate on influencers in the nearest industry, rather than your specific one. While the strategic component of engaging influencers is constant, the tactical execution might need to change if you aren't seeing results.
Selecting key performance indicators (KPI) and directing strategy back to business goals is crucial when choosing your KPIs. You'll be estimating the success of the overall strategy at the end of the period. Measuring tactics will be an ongoing element of your measurement effort, and you'll be looking at those results over the course of the PR program execution, which will give you an opportunity to see if tactics need to be adjusted or changed, depending on their results at helping you to reach your program goals.
Example:
In some cases, some of the more complex tactics require a strategy. For example, search engine optimization (SEO), contains setting up its own strategy in choosing keyword research, content creation, and link building, and is thus interlinked with other tactics. In fact, none of the tactics are totally isolated.
The way you measure the results of those campaigns needs to be reflected, and the campaign objectives will tell what you should measure.
Industry Experts about PR Strategy
Edlyn Collanto, B2B Marketing Research Specialist at UpCity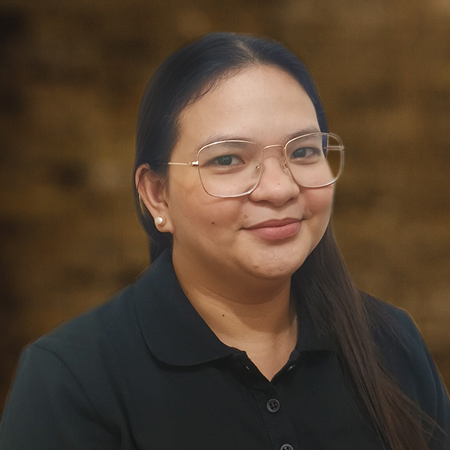 1. Be knowledgeable of your target market: Discover the attributes of your target customer through research, and use this information to customize the PR components of your campaign.
2. Make sensible objectives: Whether you want more visibility in traditional media, social media, or thought leadership, you should have a clear idea of what you want your PR plan to achieve. Create an action plan to attain these objectives and incorporate them into your PR strategy.
3. Know your competition: List your greatest threats, then pay attention to what they're doing. Keep an eye on their PR efforts and make note of any achievements and failures. See if you can apply a similar tactic to your own campaign.
4. Develop a message: Create a message that highlights these issues and explains just how your business can make their lives better. Utilize a language that your audience will understand, and speak to them through the medium they are most likely to consume.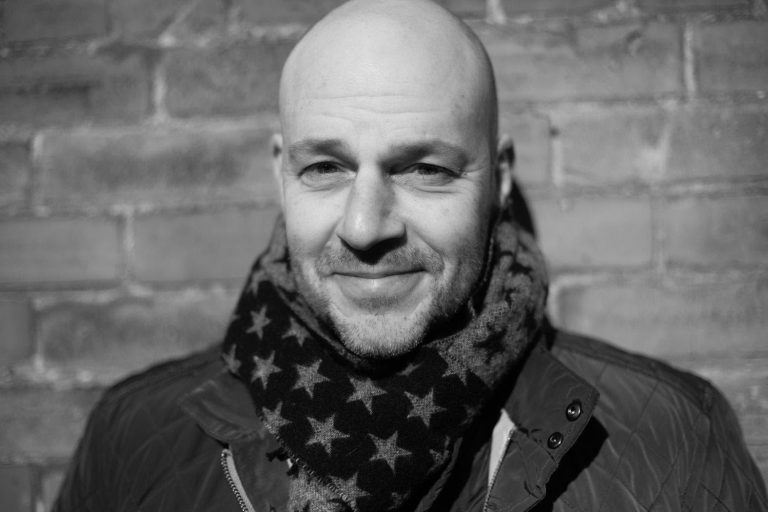 Aron Solomon, Head of Strategy at Esquire Digital, a legal marketing agency just for lawyers.
The most crucial element of a great PR strategy is taking the time to define your goals. Only put energy into the execution once all stakeholders agree upon what they're running towards.
This sounds like common sense and probably is – but it's remarkable how little it's done well. I like to reverse-engineer a PR strategy with clients by defining where they want to be by the end of the initial engagement. Then we can align goals to spend and come up with realistic timelines and milestones.
Amanda Hudson, Founder & CEO at Hudson Davis Communications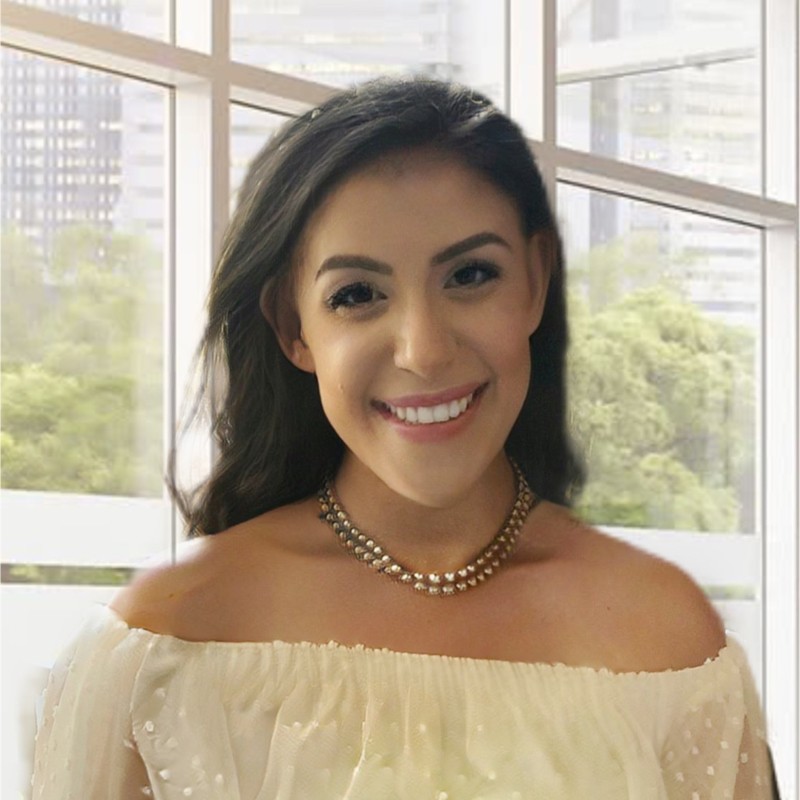 First, we'd want to look at who is looking for PR. Is it an organization? Is it an individual? Those will be two different strategies. I focus on organizational PR, so I would then gather my internal subject matter experts and understand the topics that we can speak to that will benefit the organization. Typically, internal subject matter experts are in leadership positions, so your CEO, other C-suite, and VP levels. Next, I'd have those individuals media trained.
Finally, I'd stand up plans for how we're going to distribute our expertise. This consists of upper Tier media (big publications) and industry-tier media (industry publications). Then you strategize how to get into each. Are you self-publishing things? Are you paying for editorial opportunities? Are you pitching reporters? Are you replying to reporters' requests for expert commentary? All of those things go into developing a PR strategy.
Conclusion
Public relations is made up of many pieces that build a positive image of your company in the eyes of your community. Having a strategy in place can keep the activities organized and create the image you want for your brand.
The area of public relations is much more complex than it is considered. Many people confuse it because they think tactically and not strategically. Having well-defined objectives, a strategy to achieve those objectives, and choosing the appropriate tactics to implement the strategy are all important elements of executing a solid PR program. Knowing and understanding how these are different components that work together should be at the back of every PR professional practice when proposing plans to their clients or company.
With these steps and appropriate services in mind, you can create a public relations plan to help you best meet your goals. As your business grows, you can adjust your plan to satisfy the needs of your company. If you need help creating a public relations plan, implementing the tactics in your current plan, and creating and distributing the content, contact PRnews.io.
FAQ: Public Relations Strategy
What is a public relations strategy?
A PR strategy is a flexible roadmap so that you can adjust it to new goals, new opportunities, new markets.
It's a plan that takes you from your current situation to your end goal. Public relations strategy templates could be short-term or long-term. A single abjective, such as positive publication about your latest product release. Or, the long-term aim of achieving your business goals.
A PR strategy will help you organize your PR activities and make strategic decisions around the best way to transmit your key message. It can also assist you to use the stories in your business to draw in your target audience as well as build brand awareness. 

How to create a public relations and communications strategy for a political campaign?
A political campaign is not just about promotion, broadcasting, and delivering persuasive election speeches. Still, it includes a broader area that focuses on the positioning of the party in the electoral area. Almost all political parties and politicians use advertising methods to transmit their ideas all the time. It could be to improve the reputation of the government or about a new strategy or even to promote an individual politician.
Whatever the reason could be, there must be a strategy for its promotion. With the advent of social media, advertising is straightforward, real-time, interactive, and firmly concentrated on building relationships.
Campaign strategies should primarily consider digital public relations strategy too. Getting the politicians' websites ready and easily accessible, optimizing candidate social channels, building email lists, and constructing attractive social media advertorials are some of the most important PR tactics. All strategies towards this should concentrate on the campaign goals.
What companies have a successful public relations strategy?
There are many legendary successful PR strategy plans. Here are three examples with brilliant ideas: Johnnie Walker: Jane Walker
To advertise gender equality and respect the many accomplishments of women throughout history, Johnnie Walker created a female version of whisky on International Women's Day and gave it the name of Jane Walker. The limited-edition bottle featured a woman on their bottle, instead of a man, which connected the brand to individuals who also support their dedication to social progress.
Night at Blue Planet II by Airbnb & BBC Earth
Watching the show can almost place you into the environment they're filming, but BBC Earth wanted to boost things to the next level for their biggest supporters. So they offered them a chance to feel what it's like to be a researcher and filmmaker for Blue Planet II.
They collaborated with Airbnb to launch a contest for their members, and two lucky winners got to spend three days and two nights in the Bahamas on the research and exploration boat used for recording the show. By offering this unique opportunity, BBC Earth could get more fans, and Airbnb could build their brand affinity.
State Street Global Advisors: Fearless Girl
On the morning of International Women's Day, the world discovered a four-foot-high monument of a girl across from the Charging Bull statue on Wall Street in New York. She seemed to be brave, keeping hands on her hips, in a dress and high-top converse.
They called her Fearless Girl. She was created by the investment management firm State Street Global Advisors as a part of their campaign to push companies to add more women to their boards.
How can Facebook be used in a corporate public relations strategy?
Facebook is one of the most powerful PR tools in the digital public relations strategy. Using Facebook as an online PR tool allows businesses to increase their reach, getting in front of an interested audience. Here are a few simple tips to adhere to:
Have clear objectives
Choose the right profile picture
Take the time to develop a comprehensive "About" section
Use your cover photo and pinned post to support your campaigns
Use audience segmentation
Don't overdo it
Understand what works best
Consider timing
Respond to comments quickly