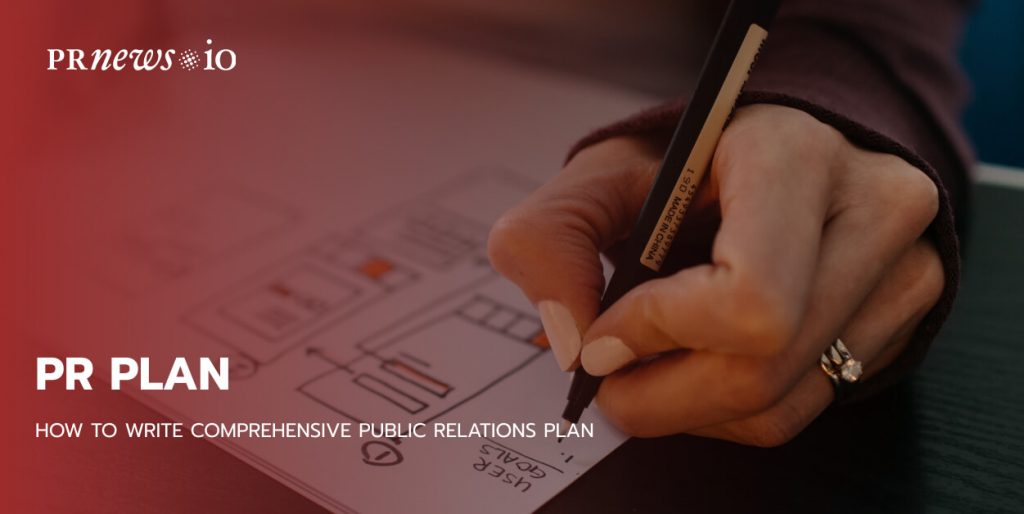 Public relations is all about influencing, engaging, and building a relationship with its target audience. Successful public relations is not a stroke of luck—it is a carefully planned and controlled process. To be able to do this effectively, companies need a solid digital PR plan, created to work towards pre-defined goals and objectives.
What is a PR plan?
A public relations plan is a strategy used to manage the public's perception of an individual or a company.
While a marketing strategy and PR planning seem very similar, a PR plan focuses more on the relationship between an organization and journalists. PR plans do more than simply increase popularity among new audiences. An effective PR strategy can make all the difference when it comes to increasing your reputation in the eyes of your prospects.
A well-prepared PR plan will help you move from theory to action and provide practical guidance for your day-to-day work, which, in the end, will make you more proactive. In most cases, a PR plan is a PR roadmap for creating and distributing content to your target audience. It will also need to cover the monitoring of content performance thereafter. This will include a strategy for involving the media, influencers, and other core executors to provide context and convey your message.
Here's what a PR plan does for your business:
Details the stories and content that you are going to create. These posts strategically include your brand's key messages – what you want your audience to know about your business.
Select the channels that your audiences trust and use to consume information. It will help you to focus on your target audiences.
Schedules how and when to pitch and publish content so that you generate the most impact for your company.
Strategic PR planning takes time and effort. Follow the guide on creating the PR plan below to get started. You can create a successful PR plan, and structure your public relations campaigns, in 7 steps.
Content Marketing Platform
100,000+ media publications;
get backlinks to your product;
scale work with content distribution.
Step #1: Determine Your Goals
Defining your PR goals is a good start in creating a PR plan.
Your objectives must include two things: a quantifiable result and a PR plan timeline. They're usually one sentence long, i.e. increase X by Y% in two months. This way you'll be able to estimate your final results against your efforts and what you performed. 
To determine your objectives, think about the purpose of your PR efforts:
Is it to attract new clients?
Increase brand recognition?
Entering a new market?
Launching a new product or service?
Increase employer branding?
Once you have defined your reasons for communicating, the rest will be a lot easier. It will help you determine who you want to target, how, and when.
Step #2: Define Your Target Audience
Once you've chosen which brand element will be your focus, you can drill down into your audiences.
A target audience is a group of people identified as likely customers of a business. This audience will vary depending on your business objectives and the industry your company operates in.
Some brands might not have the resources to work with every target audience at once.
By categorizing them by a priority level, you can work on the group with the most potential value first and then move on to the others as time and resources let you do this.
Once you've your priority levels set, it's time to collect as much information about your target audience as possible. When planning your PR strategy, you want to know your audience's needs and behaviors. By knowing this you can create content that is relevant and engaging, and in the end, build strong loyal relations. It's not enough to identify them, you have to understand their interest and needs as well.
Important things to note are:
Demographics: How old are they? What's their gender? Are they married or single? How much do they earn a year? What is their level of education?
Location: Where do they live? Do they work in the same area?
Psychographics: What are their attitudes and opinions about your business? What are they interested in?
Step #3: Define the Key Messages You Want to Communicate
These messages need to be created for the target audience, and not trying to communicate with everyone. Understanding these are crucial if you want to make the most of your media activities. As you think about how to formulate your key messages to attract your target audience, you can move on to the next step which is to define the key messages you want to communicate.
Key messages that will resonate with your target audience should:
Educate and inform
Change people's perception of your brand
Persuade customers to take action
Don't create long pieces with too much information. Effective PR plans should be short, concise, and straightforward.
To get started creating the messages, ask yourself these questions:
What's the most important thing about my product or service?
What is the most interesting thing about my product or service?
What does my product or service do differently from my competition?
Now that we've defined the key messages that you want to communicate, let's move to the next step where you have to choose the channels and media outlets you'll use.
Step #4: Choose the PR Tactics
The next step is to narrow down what resources will be the most effective. Channels, media outlets, and mediums there are lots of PR tactics to choose from. However, if they don't support the objectives you want to achieve and how you want to be perceived, then either change them or don't spend your budget on them.
Choosing the right ones can be done by first looking at your current customers and understanding how the majority consume their content. They can get their information from different sources like mainstream platforms, influencers, podcasts, blogs, or even your own media such as your website and social media pages.
A successful PR campaign leads the customer through a carefully planned PR roadmap to ultimately transfer your key message. Here are some types of PR tactics that work:
Press releases
While press releases were traditionally used by big brand announcements, they have become a common communication tool for other companies as well. There are lots of press release tips available online to get started with, in case you don't have a lot of experience with press release writing.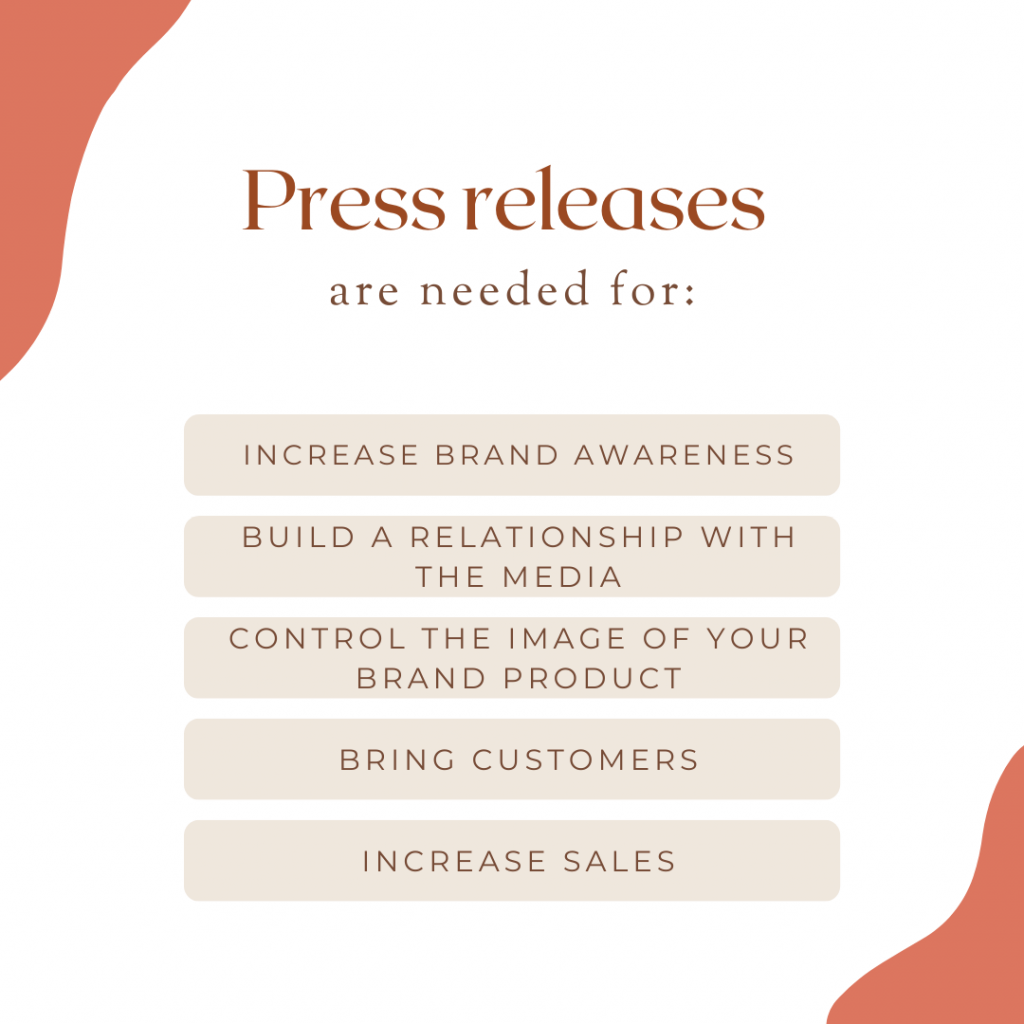 SEO
Build your own strong domain or take advantage of other publishing solutions with high domain ranking. This ensures that the content you put out through your website will be highly favored by search engines.
Event Online/Offline
Events are a good way to engage your audience. Both you and your audience get something out of it – which is very important for building good relations.
Online articles and guest posts
Well-researched, god-written online articles have the capacity to offer an insightful look into how your business wants to present itself to the world. Besides the potential for using these publications to establish a company as an industry leader, they are also valuable resources for generating quality traffic and driving conversions to your website.
Influencer marketing
We've all seen how influencers are directing public opinion on what to buy and where to get it. Including influencer marketing in your PR plan will add some advantages to your business.
Corporate videos and interviews
People love to discover what a company is all about. Corporate videos and showcasing management can go a long way in giving a 'face' to the business. The same goes for interviews. When your customers or prospects have the opportunity to actually see your team, they tend to pay more attention to your message. The digital realm has opened up a whole new world in which these videos and interviews can be easily shared.
Step #5: Choose the Right PR Tools
You could have some of the best digital PR strategies in the world. But without the right tools and services, your target audience may never see all your hard work.
When choosing PR tools, think first about the PR services that will make executing each tactic easier and more effective. For example, if you're focusing on press releases and articles, then you might be interested in PRNews.io. With the help of smart services like this, you can implement your PR plan by deciding on the best mix of online media sources.
For PRO accounts, PRNews.io has launched a new Bulk Site Checker function. This feature will allow you to plan a PR campaign easily based on the coverage of your brand in the media.
After uploading the list of domains, you are interested in, into Bulk Site Checker, you will get data on the cost of placement on each publication, audience size, and SEO characteristics of the resource. All this you can download to a separate CSV file for further analysis and database work.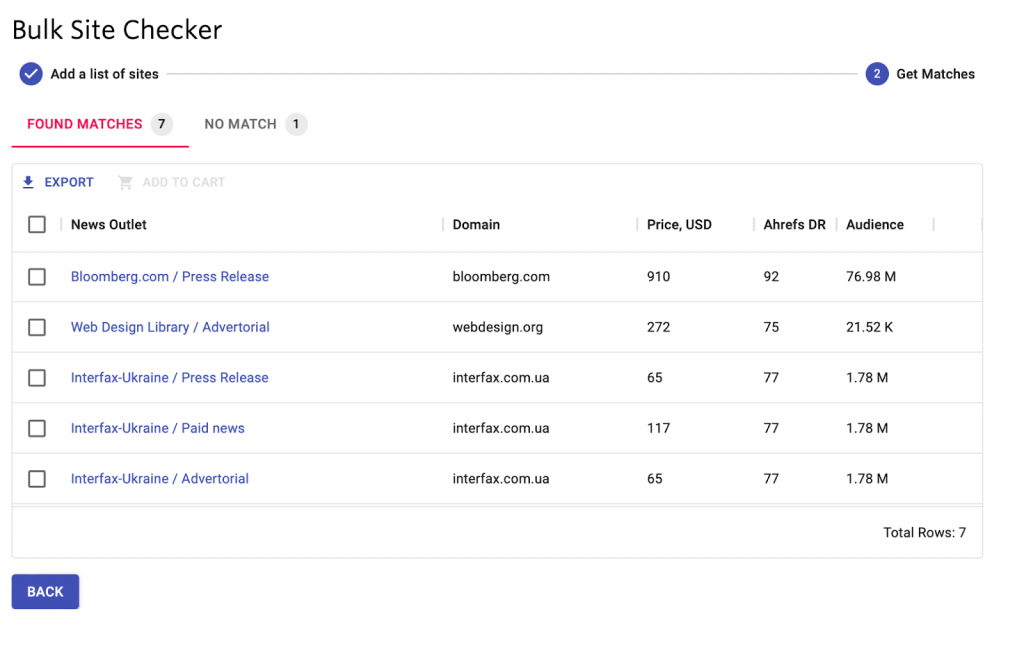 In addition, you will immediately get the prices for the placements on this or that media. The PRNEWS.IO team will save you from the need to contact the editorial office of each separate media platform and will save a lot of time.
Step #6: Measure the Success of Your Campaign
Creating a great public relations plan is only a good start. You also need to measure the performance of your campaign through metrics and success indicators to see if your plan is working.
Depending on your PR goals, digital tools, and data available, you should measure your PR results differently. The exact parameters don't matter, as long as you manage how your PR plan is being executed and what it means for the company. Check out how to evaluate your PR success in our blog.
Step #7: Determine a Budget
The last step in creating a public relations plan is to prepare an estimated budget for the chosen activities.
A good budgeting plan may address the problems, goals, public, strategy, media, message, and anticipated results. There should also be a time frame for each budgeted activity. Also, you have to plan who will implement it: an in-house PR team or a PR agency with freelancers.
Here is a useful PR plan template to help you:

Wrapping Up
PR work requires patience and care. Take your amazing PR ideas and follow our PR plan guide step by step. Execute it properly and your PR plan will help transform your brand's awareness levels and credibility throughout 2023.