The beauty industry grows day by day, at a huge speed. We can see how customer behavior has evolved thanks to the digital era. Most beauty brands use beauty public relations to improve their process of communication with clients and business partners. You have access to many different types of beauty-related content, social media channels and platforms.
Public relations for beauty businesses and products is used in a specific way. Many brands use PR to test out their beauty products before selling them via platforms. The best results can be achieved when beauty brands cooperate with celebrities, social media influencers and the top beauty gurus. Such promotion is efficient because people and potential clients prefer to follow trends and listen to well-known beauty experts.
Get publications in media about your beauty brand
What Is the Public Relations Beauty Industry?
Mainly the public relations beauty industry focuses on promoting new and trendy products and services to clients via social media platforms, print media, online media, radio, cinema, television, etc. Easy access to the internet has changed PR in the beauty industry. Before we used to see ads with perfect models and photoshopped appearances. Nowadays, people value authentic and natural beauty-related content.
To ensure the success of your public relations campaign, you have to understand all the innovations in the beauty industry and adapt your business accordingly. A successful beauty brand has to be up to date. Such beauty experts get the best exposure.
If you look for the most efficient PR tactics, you should pay attention to influencer marketing. The number of influencers continues to grow, so you can connect with them easily. Choose social media influencers who have the biggest number of followers. Their loyal target audience is your chance to make your new beauty brand well-known worldwide. Do not miss such an awesome opportunity to reach your target audience with ease. Social media influencers play an essential role in beauty public relations campaigns as they help you widen your exposure in an authentic and organic way when compared to celebrity endorsements.
Engaging Social Media Influencers in PR Campaigns
It is highly recommended to implement the top influencers in your public relations campaign, as they are responsible for promoting your beauty services and products in a creative, organic and effective way. How can you initiate a professional collaboration with social media influencers? The best way to do it is to send a "public relations box." You should include your brand's products and essential information in this box, which can be interesting to the influencer. Present your brand with all your passion and professional details. Such an approach will motivate the influencer to test out the new beauty products in order to give their own opinion and share your brand with their followers on social media platforms. The ultimate goal of such PR campaigns is to provide efficient and organic advertisements via social media accounts and reach the maximum exposure.
It is essential for beauty brands to engage in influencer marketing. You need to understand not only your beauty product but also the needs of potential consumers. More and more people are interested in beauty products that are 100% natural, healthy, eco-friendly and cruelty-free. When you create your beauty products, it is important to consider these points. Let your consumers know all the used ingredients in beauty products. To prove that your products are cruelty-free, offer tours of your factory, demonstrating your openness. If you follow these tips, you will create a positive image of your beauty brand on the market and social media spheres.
The Main Strategies in Beauty Public Relations
Every business owner wants their business to be relevant and grow. How can you achieve such goals? Your beauty brand will become a new trend if you apply the most efficient strategies in your beauty public relations campaigns. These strategies include the following:
Creating a beauty brand voice and a unique story that grabs people's attention
The first thing to do is to create a beauty brand voice and your unique brand story. It is essential for all PR campaigns. Make sure that you generate content that reflects the same beauty brand personality. It is the only way to win trust among your potential clients and consumers. When you work on creating a unique beauty brand story, you have to express the maximum creativity. If you can afford it, you can hire professionals who will drive media outlets to speak about your beauty products/services instead of writing about your numerous competitors. The only way to make your story effective is by focusing on all the aspects of your beauty product and the way they can improve people's appearance and life in general.
Content Marketing Platform
100,000+ media publications;
get backlinks to your product;
scale work with content distribution.
We all know that modern people, especially young women, tend to scroll through social media platforms to find new beauty trends, life hacks and professional tips on how to make their beauty routine faster, more pleasant and stress-free. In the beauty industry, new trends appear all the time. Your company needs to figure out the new trends and always stay relevant and well-informed about them. You can't start an efficient beauty PR campaign without proper preparation and in-depth research. All PR experts recommend that new brands go through the best makeup artists and top influencers and contact the maximum number of magazine editors. Such contacts will help you build your beauty brand and offer your beauty products and services in the local/international market.
Start using advocacy services
When you work in the beauty industry, you know that advocacy can come in different forms. The reality is that the modern beauty market is oversaturated. That is why your beauty company should not skip this public relations tactic. There is a difference between advocates and influencers, whom you usually find via social media channels. Anyone can become your beauty brand advocate: beauty industry insiders or editors of popular beauty magazines. Just let these individuals test your beauty products. If it fits their needs and makes them happy with the outcome, they will be happy to share their experience with family members, friends and colleagues. Later, your product will be known everywhere.
It is a smart tactic to partner with local beauty experts. It is a way to get the word out about your brand, generate trendy and useful content, and improve your brand media coverage. You have to work on generating organic content all the time. Your company should treat beauty as the main investment. Present your beauty product as authentic, and people will pay for it.
Creating eye-catching content and stimulating a buzz around it
When you devote enough time to creating buzz and new content around your beauty products, you generate positive results and boost your brand reputation. The times when you had to present your beauty products door to door are finished. Now what matters the most is the generation of excitement around beauty trends. If you succeed in creating enough anticipation for a new beauty product, you can be sure that many media outlets will write a lot of positive reviews about your brand, products and services.
When you create new content, make sure to include the following:
Make content visually appealing.
Collaborate with the best experts in the industry.
Look for widely used hashtags and keywords in the niche.
Tell your beauty story via social media platforms.
Offer your clients free giveaways in creative ways.
Respond to your clients fast and in a friendly manner.
Using the power of content marketing to the maximum
You can't be an expert in everything. Being a beauty brand owner, you need to have experience in publicity and content writing. If you lack skills in this field, hire a professional public relations expert, who can help your beauty brand generate positive media coverage. It is important to write new content on a regular basis. Thanks to a well-written press release, guest posts and media kits, your beauty brand will make a real splash in the industry.
PRnews.io Can Help with Beauty Public Relations
One of the most popular promoting options is to get featured in famous publications. It can be a native advertisement or an article about a beauty brand. We cooperate with guest authors who post stories to papers and online companies regularly. We can even create a media plan for you for free!
Ask for mediaplan for your campaign
The service allows you to choose what to publish and where. You can see the range of magazines and newspapers on the website, select the region and look through each publication's metrics.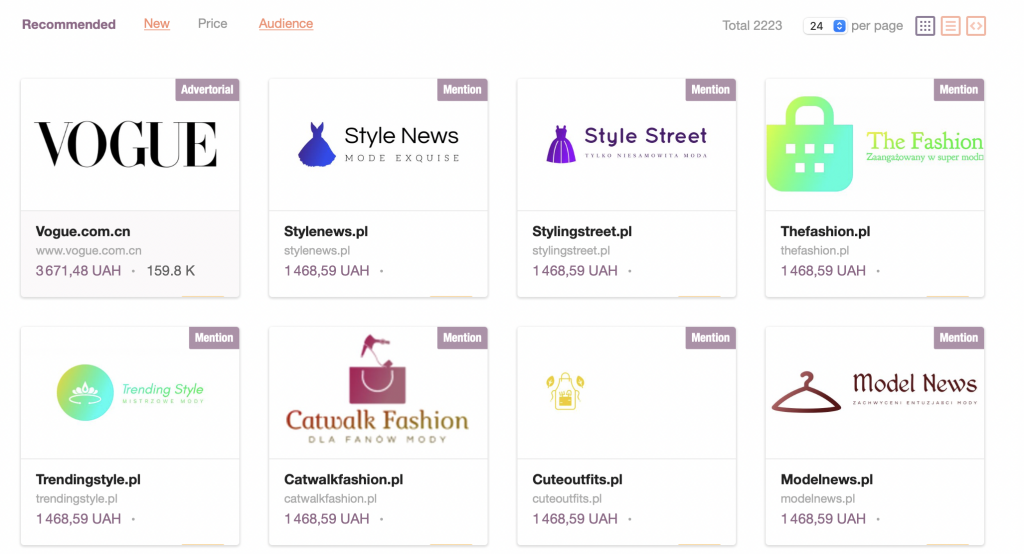 Finding the audience and saving money are simple. With PRnews.io, you can discuss all the details in a chat, pick the right format and use multiple payment methods. By using the service, you can diminish the negative information and add a couple of publications to show the brand's bright side.
PRnews.io will help customers without any public relations knowledge publish their stories on various online resources. Start collaborating with us today, and you will see the progress. Soon, you will have more netizens to follow your website or social pages.
Beauty Public Relations and Influencers
Beauty public relations involve people who advertise cosmetic products via all types of advertising. Agencies work with influencers—people with many subscribers on their social channels, like Instagram, Facebook and others. PR agents organize special events or release a special edition of their goods and send them for testing to famous bloggers. Thus, they can show them to followers and share their reviews. Each blogger or representative will also get a box with information about each product. Each voice counts.
Influencers Benefits
As a bonus, bloggers get tons of free cosmetics and discounts for followers. Moreover, they receive proper, high-quality content for videos and posts. For example, they place pictures with the contents of the box and show images of "before and after" or create videos of how they unpack the parcel.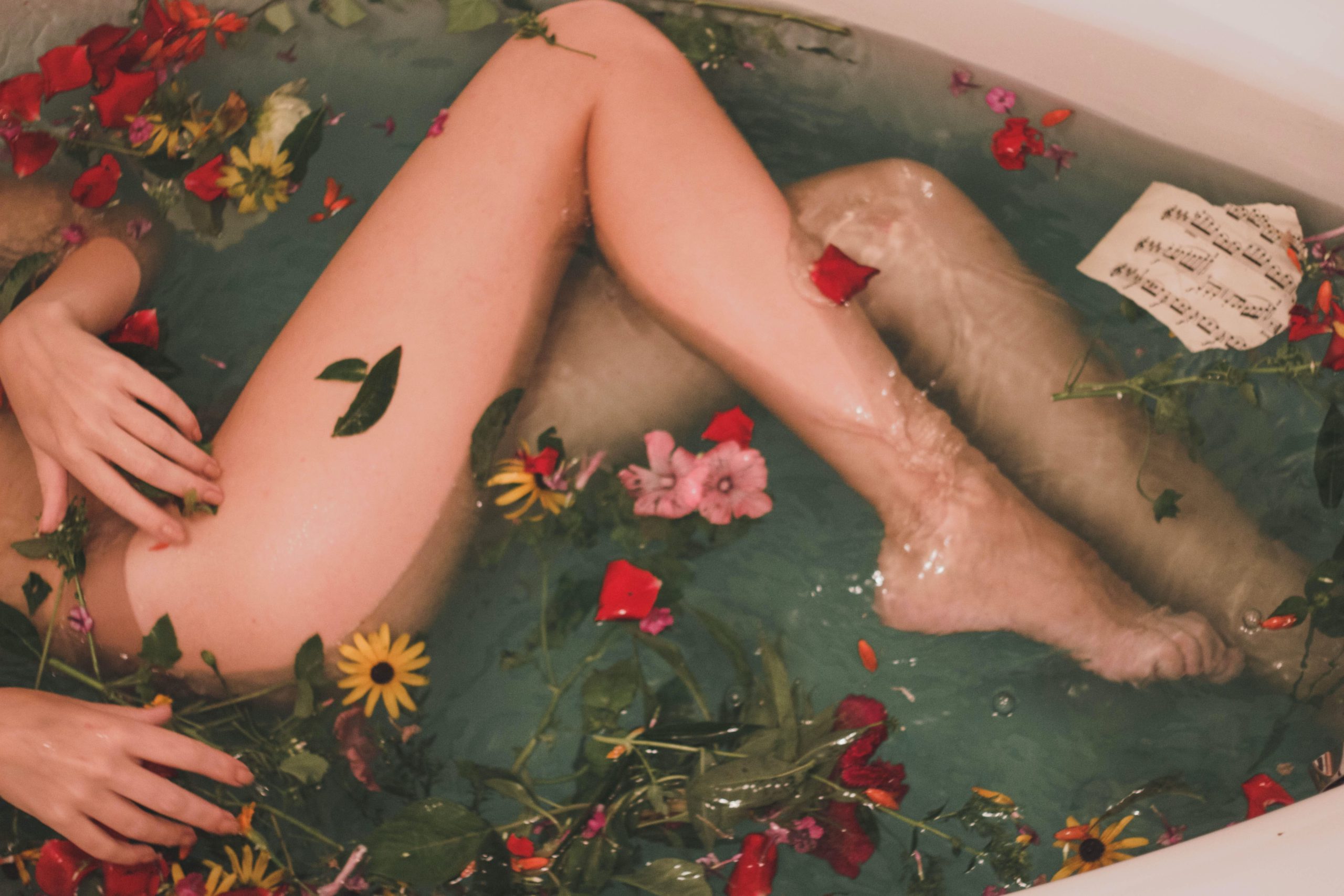 What If You Receive a Bad Review?
Another side of such PR involves having bad feedback. Nobody is safe from poor quality and defective stuff. Companies consider such negative reviews as an opportunity to improve their weak points. According to them, any advertisement counts because it draws attention and increases awareness level. Everybody knows that there are no totally good or bad cosmetics. The sooner social media will talk badly about your brand, the faster followers will find some other stuff that they like and start sharing great reviews about them. You may need to offer refunds or new free products to dissatisfied customers to mitigate bad reviews.
Different Ways of Advertising
There is also another option of advertising without influencers. Here PR agents have to get creative and make an original PR campaign with ads.
A targeted ad will come in handy for this matter. It means that they will adjust it, so the right audience will get the message and someone will be interested. Such an ad has bonuses or special offers to attract a person to click on it. But there is a risk that most of the subscribers will unfollow the brand after they use the offer or a discount.
Content marketing is among the viable and effective tools of how to boost your brand's profile. PR agents who are responsible for pages in social media can place posts, like native advertisements. It could be some advice and tips from the beauty industry. They can even ask experts and put their statements in the article. The audience tends to trust a professional opinion. But without regular traffic to the community, any content marketing is ineffective. Accordingly, you still can't do without targeted advertising, at least for a set of subscribers.
Gamification is a fun way to raise attention. For that sort of ad, a bunch of professionals should be involved. Usually, it can be tested, like identifying the type of skin or what your fragrance is. A creative team and PR specialists can develop such stuff. For example, the price for a drawn quest is high, and even more expensive for a quest with video production. The price is the only negative point. All your subscribers and even employees will love it.
Competitions and contests. In beauty, as well as in overlapping fashion themes, contests have always worked and will continue to work for quite a long time to boost your brand, since the main audience of beauty and fashion is women who like to receive prizes and gifts. But many "prize-holders" participating in contests are people who specifically hunt for various freebies on social networks. This is the only drawback of these promotions.
YouTube blog. Your team can tell future customers about products in more detail and thus gain more followers with a YouTube blog. Video content makes it easier to demonstrate the benefits of stuff. Also, Youtube's algorithm encourages organic and loves viral reach. It means that any interesting video has a chance to gain thousands of views, but it is important to understand how the algorithm works. The only minus here is the skills in video editing and time.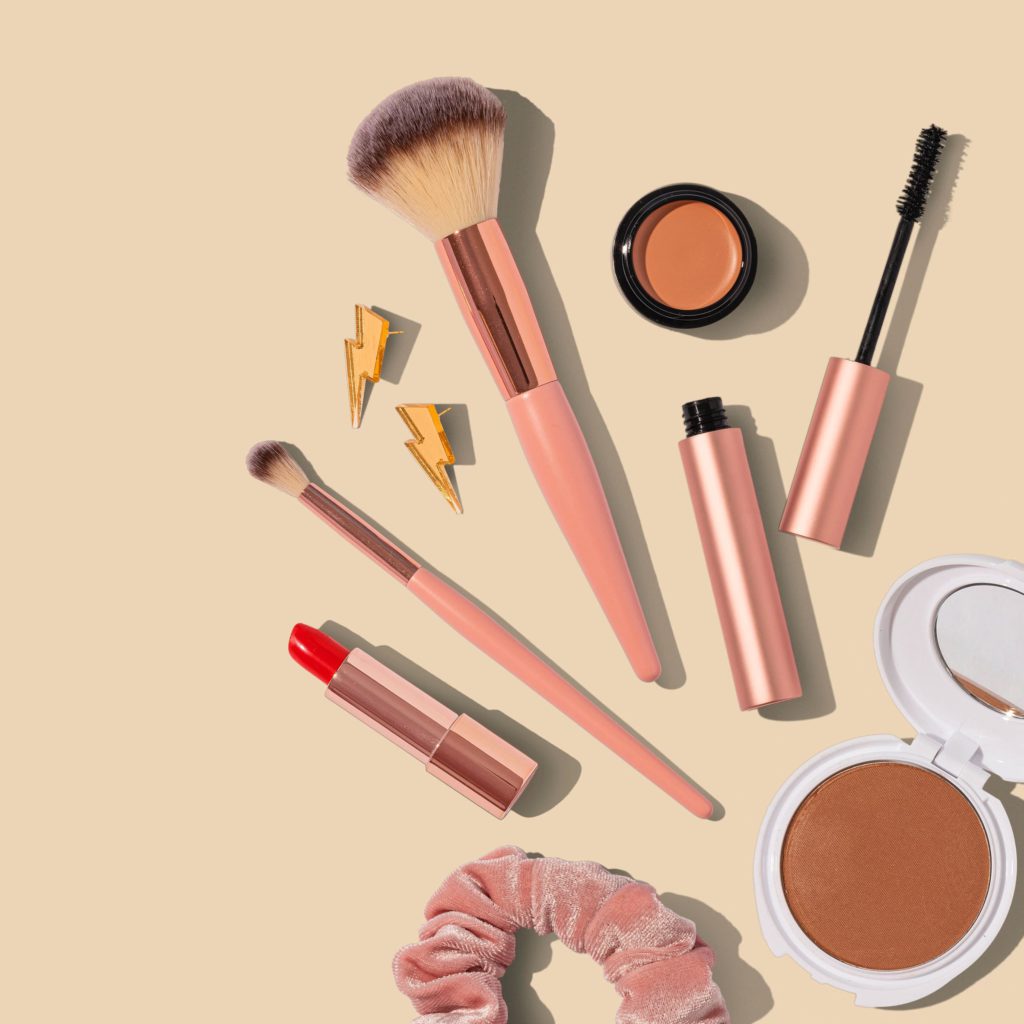 Conclusion
Beauty public relations is very specific. Thanks to a well-performed PR campaign, you can make many people speak about your beauty products and services. By following the rules we have described in the article, you will easily stay ahead of the game and your competition. Once you have a clear vision and understanding of the difference between beauty PR and any other industry, you will achieve stunning results. Now that you have enough knowledge about public relations in the beauty industry, it is time to put that knowledge and skills into action. Start designing an efficient public relations strategy, including all the required elements, focus on the target audience, and enjoy quick results.
Content Marketing Platform
100,000+ media publications;
get backlinks to your product;
scale work with content distribution.
FAQ: Beauty Public Relations
What is beauty public relations?
Beauty PR focuses on promoting beauty products and services. Such PR campaigns deal with social media influencers who play an essential role in beauty public relations campaigns as they help you widen your exposure in an authentic and organic way.
How has the beauty industry changed public relations efforts?
The times when you had to present your beauty products door to door are finished. Now what matters the most is the generation of excitement around beauty trends.
What does a professional beauty PR campaign include?
There are many essential elements: cooperation with famous influencers, visually appealing content, collaboration with the best experts in the beauty industry, usage of the right hashtags and keywords, and communication with clients in a friendly manner.