What would your business be like without an effective communication strategy? If you don't already have a business or you are only at the stage of its creation, think about how world-famous brands would be successful without interacting with the audience. The key to any good relationship is communication. Also, in business: the success of the company depends on communication — both within the team and with potential and existing customers.
Build Positive Online Reputation & Remove Negative from SERP
Over the past decade, the consumer, his habits, and preferences have changed dramatically. Moreover, even comparing the audience a year ago and now, one can notice a significant difference caused by the world pandemic. COVID-19 Communication tools and trends, which have been very recent, will not be effective today, and sometimes even annoying in communicating with the modern consumer.
What should the business do in such unstable conditions in the field of interaction with the audience? To stay in sight of the public, the brand needs to communicate using current communication channels, following world trends.
What is PR Outreach?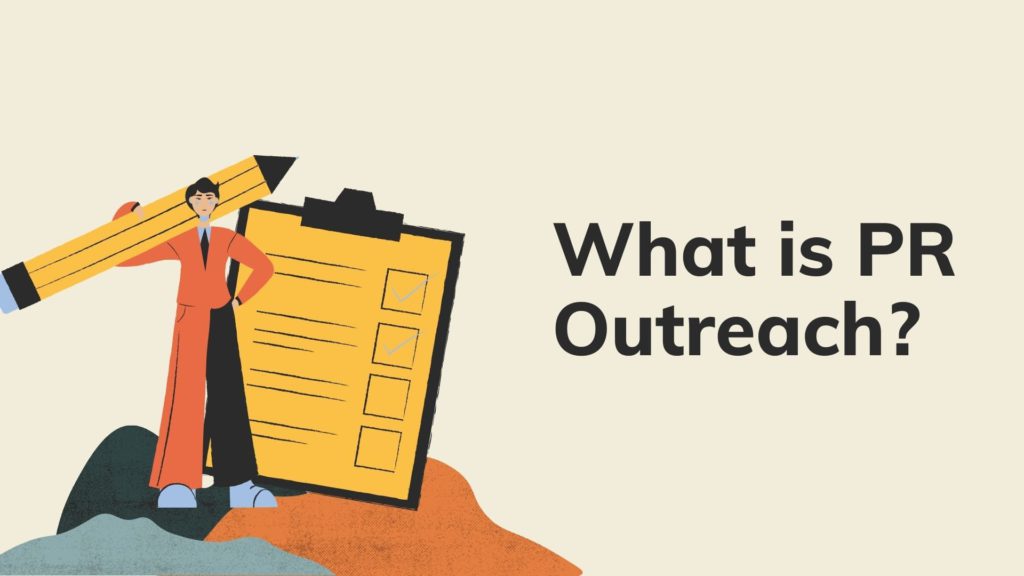 This term implies informal work with the audience of the brand — through journalists, bloggers, and opinion leaders. In a broad sense, it is building relationships with an audience outside of formal communication channels. Contact can be both online and offline. That is, if a person usually deals with a company at the official level — on the site, in the representative office, etc., then with outreaching, the information is communicated through third-party sources.
In the era of Internet promotion, a rather large number of influencers, bloggers lined up, PR coverage expanded to blogs, social media outreach sites such as Facebook, and other digital media.
Why do you need media outreach:
Raise the target group's awareness of the site.
Involve the audience in a process, phenomenon, or event.
Form influence in society as whole or certain groups.
Promote certain opinions and views.
Webmasters also use PR outreach principles for SEO and link-building purposes. This context is meant to form links and agreements with bloggers, journalists, administrators, and site owners to post links or materials. In search optimization, it is used as one of the methods of link-building.
Using the PR outreach principles for SEO purposes allows you to solve the following problems:
Attracting target traffic, including a part of the donor's audience.
Increase site reference mass without the risk of over-spam.
Increase brand or company awareness.
Creates an airbag when a reference profile is created.
Improve site visibility by search queries.
Generate demand for a new product or service.
Increase requisitions and sales.
Build Quality Backlinks For SEO
Media outreach begins with a search for specific niche writers, journalists, channels, bloggers (pr blogger outreach), who will be primarily interested in collaborating with your brand. A combination of media outreach and media relations can help you build a positive company image.
How to Improve Media Outreach?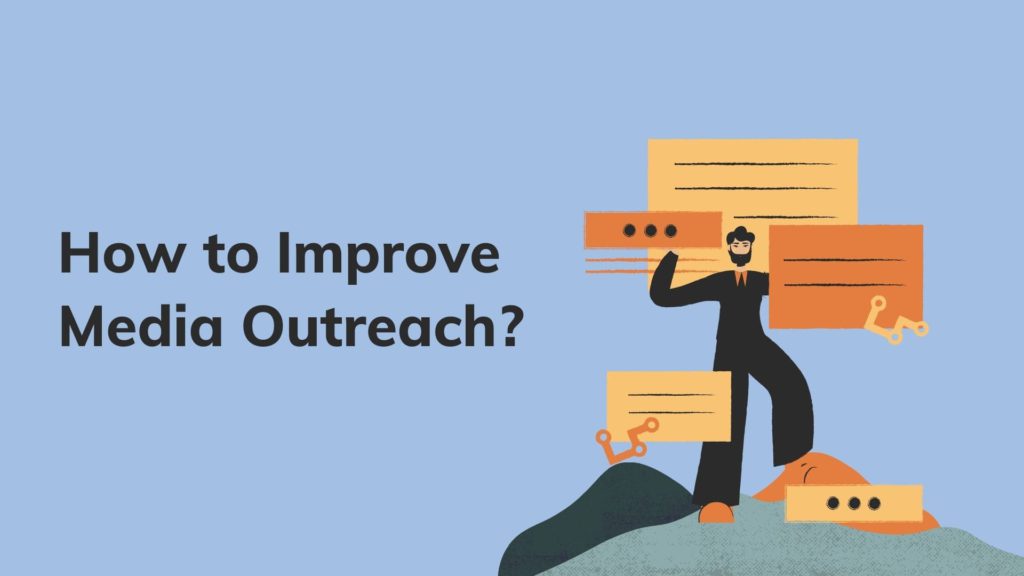 Let's figure out how to increase the efficiency of PR reach. To do this, we selected 5 key points:
Target audience. Before you send out materials, learn as much as possible about the target audience of journalists and opinion leaders you plan to reach. This will help you learn more about the content they use. And create exactly the material that they simply cannot refuse.
List of media. To get the most profitable press coverage, share projects with the "right" people. Look for niche authors who will understand your topic. Look not only for industry but also for mass lighting.
A topic that attracts. Here may be a useful personalized, murderous theme that arouses curiosity.
Relevance. Create an up-to-date, clear, and concise media coverage plan. We recommend thinking about potential headings. If the material is exclusive, then the presentation must take place before the launch of your press release.
Valuable content. The media will, first of all, write about noteworthy material, original. Content, first of all, should be trustworthy, attention, and relevant.
Media Outreach Algorithm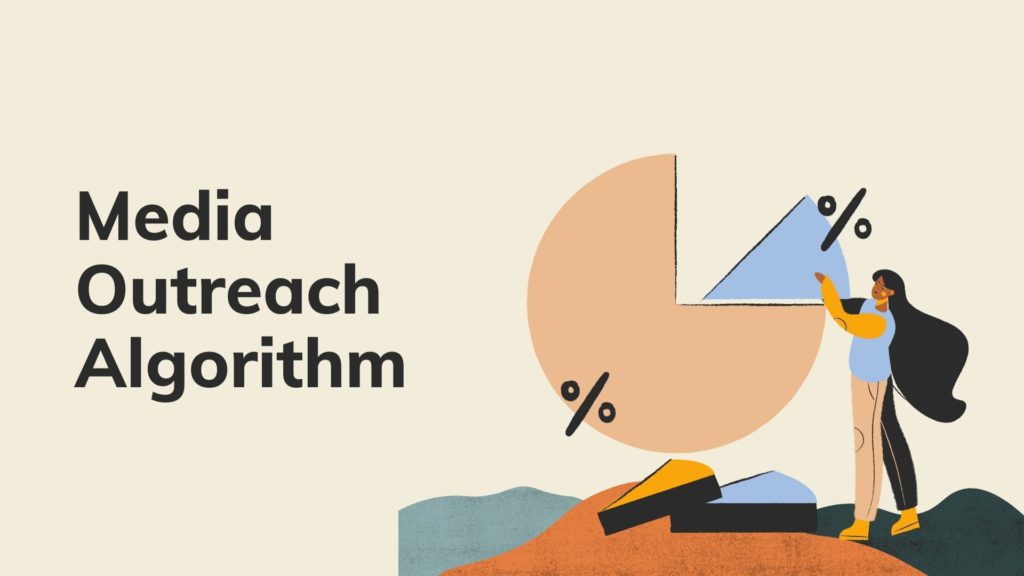 The work takes place in several stages:
Find popular and relevant sites for your audience.
Identify opinion leaders on the selected topic.
Search for resource representative contacts.
Choice of format: press release, interview, article, mention with reference.
Preparation of press release with details and terms of cooperation.
Drafting a welcome letter.
Liaison with representatives and negotiations.
Preparing content.
Publishing and monitoring.
For media outreach to be successful, it is important to be responsible for selecting donor sites, understanding the goals of promotion, correctly setting tasks when attracting contractors, and communicating and negotiating. As a result, you will receive high-quality and natural links to resources, which will positively affect its promotion.
PR Trends for 2022
The number of communication channels with the audience is growing. The duration of attention concentration decreases, the time for reporting information is becoming less and less, and social networks are surprising with new content formats. However, it is unnecessary to turn a press release into a TikTok (although if you do this, attention from the general public is guaranteed to you). In 2022, the PR world expects less radical trends that will help brands be heard despite the informational noise.
Get Ready to Work in Digital
The pandemic has displaced some enterprises of large and small businesses from offices for remote work from home. A large proportion of companies have made the unprecedented decision to place some staff on such a permanent basis. This keeps external and internal communication campaigns focused on online relevance.
And here you need to be ready for the following things:
Pay more attention to Internet security and privacy. Demand is giving birth to supply — and Internet fraud has become large during this year.
Create "hybrid" communication products that will be simultaneously implemented in digital format for customers, partners, and employees on the "remote" and will be simultaneously implemented in reality for those who continue to go to work.
Include live streaming in 2021 projects. The audience gladly listens to podcasts, enters into online discussions and watches broadcasts — have time to master the promising direction until it has become mainstream.
Develop Multi-platforms
Modern users want to be in touch with their favorite companies and brands on their websites or in email newsletters and various Internet platforms. This, of course, includes social networks, video, and streaming services. For PR specialists, this trend sets an important task — creating content in a single style on all corporate platforms (follow the tone of voice brand). Here it is important not just to reprint the material consistently but to create complimentary content that will present a holistic picture of the company's activities or brand.
According to a Statista study, about 2.5 billion people are active users of messaging applications.
Special attention in this matter should be paid to the development of channels in instant messengers (Telegram, WhatsApp, Viber) since the vast majority of users began to prefer short, concise messages that simply "jump out" as alerts on the screen. Longreads that "still need to be found" are gradually becoming a thing of the past. This should also be brought to the attention of specialists responsible for public relations.
At the same time, each platform has different capabilities, advantages, and disadvantages, and it is worth focusing primarily on social networks relevant to a particular business.
Create Personalized Content
When most people work from home, it became easier for companies to get acquainted with audiences thanks to various tools: cookies, auto-collected portraits of audiences on social networks, and internal monitoring data. Also, users themselves have become more demanding of the content they consume. They are waiting for materials that meet three important criteria:
Qualitative content and reliability of the information
Availability across devices
External attractiveness and convenient navigation.
On the one hand, all this facilitates the work of public relations specialists, and on the other, puts them in a closer framework. Communication with customers and partners should take into account the adaptation of content for each recipient, its location, and the type of device from which content is consumed.
Statistics:80% of consumers will prefer to purchase goods from the company that provides the most personalized communication experience. Almost 50% of customers noticed that it was personalized notifications from companies that became the trigger for their further purchases. It is no secret that content developed specifically for each consumer separately causes more interest in the brand from the audience. (Source: forbes.com)
Avoid Stating Facts and Talk About Values
Sustainability, equity, and engagement are criteria that are beginning to play an increasingly important role for customers and partners. 72% of people choose the products and services of companies whose values ​ ​ they share. Seeing that a brand or organization is active in improving people's lives in society and protecting the environment, people are more likely to choose it, wanting to be involved in positive changes. PR and communications in 2021 should pay particular attention to this growing trend.
Visualize
Visualization is far from a new trend but still underestimated by many communications experts.
In order not to get lost in a tight information field, be sure to accompany your PR materials with convincing visual content. Photos, gifs, and videos are always more interesting to audiences and are better remembered. It is proved that a person focuses on materials on social networks for no more than 2.5 seconds, which is why high-quality PR material should attract the reader at first sight.
Even on platforms such as Twitter, originally designed to create written posts, or business-oriented LinkedIn, pictures, and videos now take a central position. As the Postcron study shows, tweets with images are 34% more likely to receive retweets than completely text posts.
These are only some trends that should be expected in 2021 in the field of PR. We are confident that the communications market will go much further, and this will give a leap to even more interesting global media outreach trends. Good creative ideas need competent implementation.
Read more:
FAQ: Media Outreach
? What is media outreach?
Media outreach includes contact with various publications and promotion of narrative ideas in an attempt to ensure the posting of the article. There are several ways to do this, and each of them has its own merits and effectiveness.
Social media outreach is the process of using social networks like Facebook, Twitter, and LinkedIn to raise awareness for your brand, content or to build new relationships.
In total, two tools are used to achieve the ultimate goal and solve the problem — social space and time. Thus, these PR technologies can be understood as the execution of an action algorithm. This algorithm obeys certain conditions and thereby makes changes to social objects during execution.
? How to do media outreach?
To implement the work, you need to go through several stages: find the right sites, influencers, and their contact details, choose the right format, for media coverage, prepare the material with all the links and conditions of cooperation, contact representatives and agree on publication. Working with the media is one of the best ways to declare yourself.