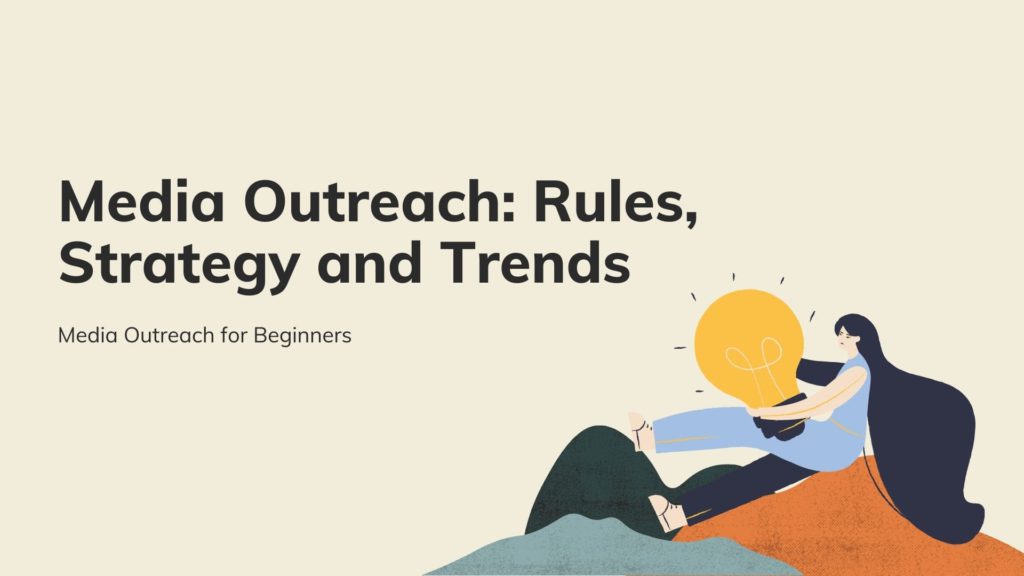 In today's industry, personalized media outreach is the most utilized technique. It became the most effective outreach because companies can easily express their prospect. With no mixture of lies and flowery concepts, customers became more engaged and influenced by this technique.
Media outreach is not easy and is all about quantity, so set up a process where you are consistently sending pitches, finding new contacts, and tweaking things in order to make the most out of your efforts.
Build Positive Online Reputation & Remove Negative from SERP
To be successful and really get the most out of your media outreach strategy, you need to remember to always demonstrate value and focus on building great communication with your contacts. Continuously giving valuable insight and information with your pitches as well as being engaging and responsive will help strengthen your network and help you expand your reach.
What is PR Outreach?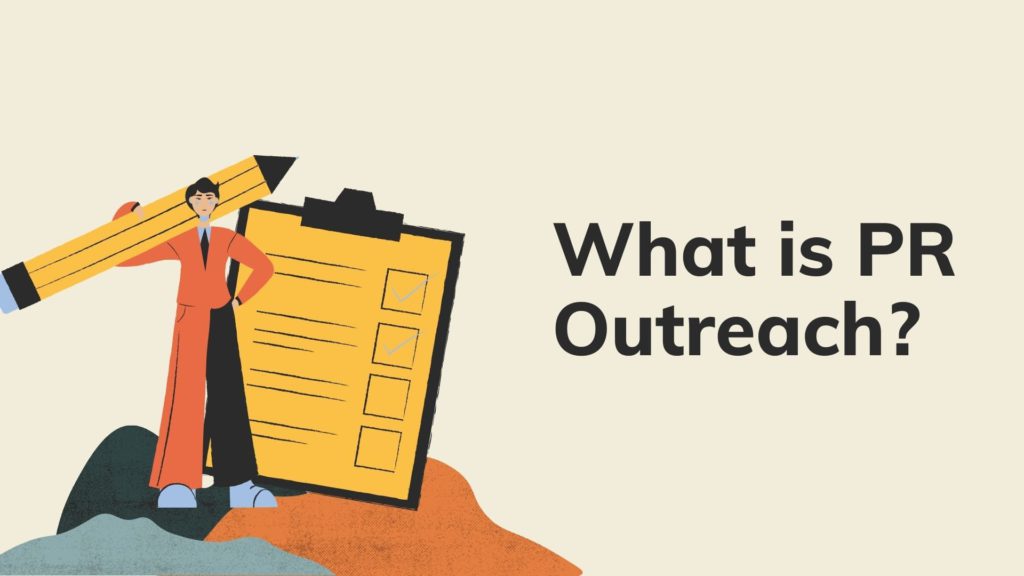 This term implies informal work with the audience of the brand — through journalists, bloggers, and opinion leaders. In a broad sense, it is building relationships with an audience outside of formal communication channels. Contact can be both online and offline. That is, if a person usually deals with a company at the official level — on the site, in the representative office, etc., then with outreach, the information is communicated through third-party sources.
In the era of Internet promotion, a rather large number of influencers, and bloggers lined up, and PR coverage expanded to blogs, social media outreach sites such as Facebook, and other digital media.
Why do you need media outreach:
Raise the target group's awareness of the site.
Involve the audience in a process, phenomenon, or event.
Form influence in society as whole or certain groups.
Promote certain opinions and views.
Webmasters also use PR outreach principles for SEO and link-building purposes. This context is meant to form links and agreements with bloggers, journalists, administrators, and site owners to post links or materials. In search optimization, it is used as one of the methods of link-building.
Using the PR outreach principles for SEO purposes allows you to solve the following problems:
Attracting target traffic, including a part of the donor's audience.
Increase site reference mass without the risk of over-spam.
Increase brand or company awareness.
Creates an airbag when a reference profile is created.
Improve site visibility by search queries.
Generate demand for a new product or service.
Increase requisitions and sales.
Build Quality Backlinks For SEO
Media outreach begins with a search for specific niche writers, journalists, channels, and bloggers (pr blogger outreach), who will be primarily interested in collaborating with your brand. A combination of media outreach and media relations can help you build a positive company image.
How to Improve Media Outreach?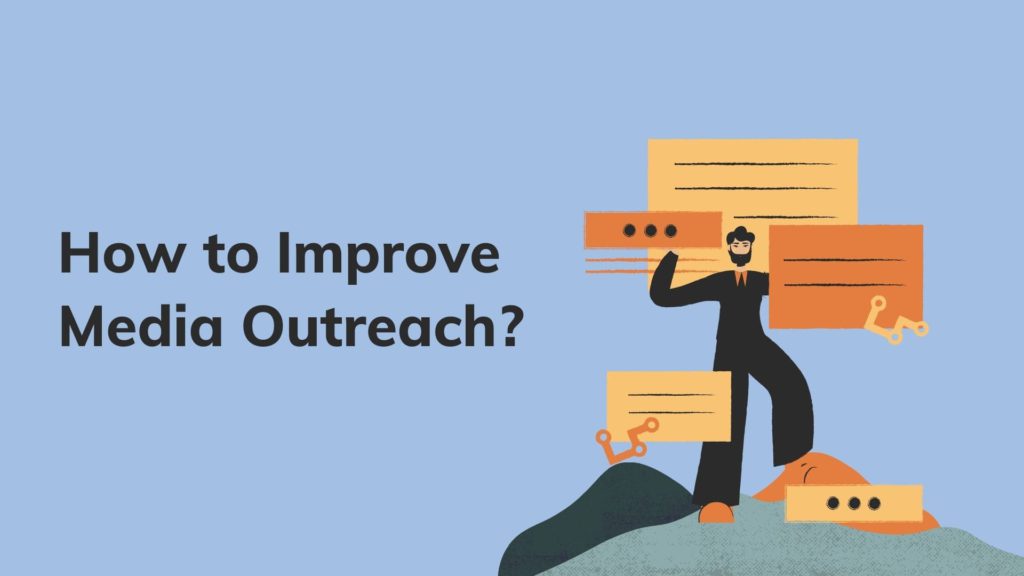 Let's figure out how to increase the efficiency of PR reach. To do this, we selected 5 key points:
Target audience. Before you send out materials, learn as much as possible about the target audience of journalists and opinion leaders you plan to reach. This will help you learn more about the content they use. And create exactly the material that they simply cannot refuse.
To effectively use this approach, make segmenting your audience a top priority. This is quite tricky since you'll have to analyze your target audience and segment them based on several factors. It could be about their interest or passion, your relationship with them, if they want to expand their influence, seek new ideas for content, and more. It will entirely depend on how you will approach them based on their drivers to make a personalized outreach.
List of media. To get the most profitable press coverage, share projects with the "right" people. Look for niche authors who will understand your topic. Look not only for industry but also for mass lighting.
A topic that attracts. Focus on story. An effective pitch presents a narrative that leads with how you add value to your target audience.
Relevance. Create an up-to-date, clear, and concise media coverage plan. We recommend thinking about potential headings. If the material is exclusive, then the presentation must take place before the launch of your press release.
Valuable content. The media will, first of all, write about noteworthy material, original. Content, first of all, should be trustworthy, attentive, and relevant.
Provide context to your media pitch. Media houses are always looking for expert contributions and interesting stories for their publications. If you'd like to increase your chances of getting featured, it would help to highlight why your background best fits their proposed publication. It will boost your relevance both to the media house and the audience reading the piece.
Media outreach tips and tricks:
Keep messaging concise
Research the journalist's beat
Research the outlet, if it is not a good fit do not pitch, if unsure, send it!
Call to follow up, give 48-72 hours
Mass pitches don't always work, sometimes you need to customize your pitch to reach a media contact
Be personable, media contacts receive an incredible amount of pitches; let some personality show!
Put yourself in the reporter's shoes, would you want to respond to your pitch? Is this building off something they've written about? Is it relevant to what they write about? If the answer is yes to all three, then it looks like you've found a good match to send your story to.
Content Marketing Platform
100,000+ media publications;
get backlinks to your product;
scale work with content distribution.
Media Outreach Algorithm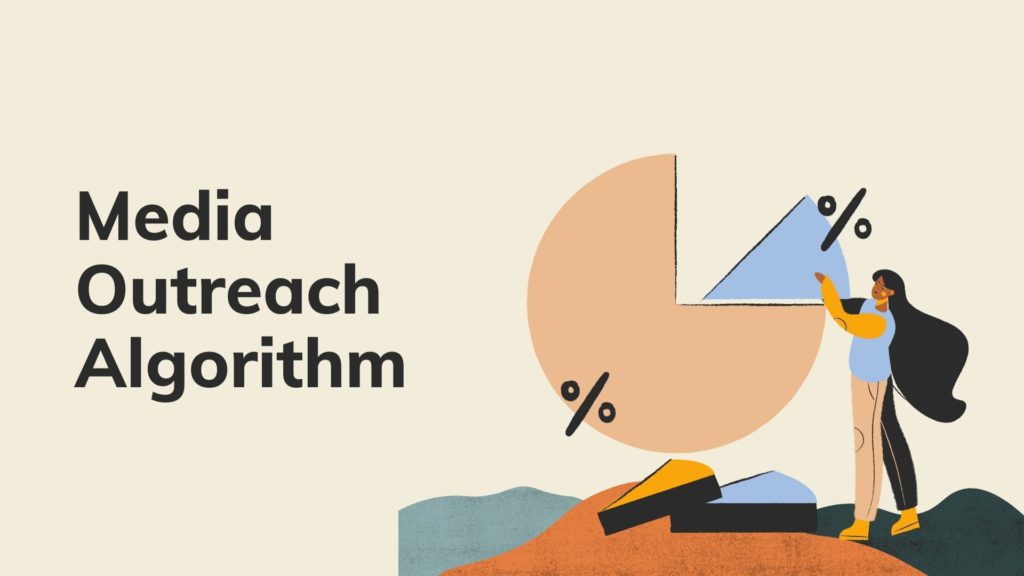 The work takes place in several stages:
Find popular and relevant sites for your audience.
Identify opinion leaders on the selected topic.
Search for resource representative contacts.
Choice of format: press release, interview, article, mention with reference.
Preparation of press release with details and terms of cooperation.
Drafting a welcome letter.
Liaison with representatives and negotiations.
Preparing content.
Publishing and monitoring.
For media outreach to be successful, it is important to be responsible for selecting donor sites, understanding the goals of promotion, correctly setting tasks when attracting contractors, and communicating and negotiating. As a result, you will receive high-quality and natural links to resources, which will positively affect its promotion.
Media Outreach Trends for 2023
The number of communication channels with the audience is growing. The duration of attention concentration decreases, the time for reporting information is becoming less and less, and social networks are surprising with new content formats. However, it is unnecessary to turn a press release into a TikTok (although if you do this, attention from the general public is guaranteed to you).
Get Ready to Work in Digital
The pandemic has displaced some enterprises of large and small businesses from offices for remote work from home. A large proportion of companies have made the unprecedented decision to place some staff on such a permanent basis. This keeps external and internal communication campaigns focused on online relevance.
And here you need to be ready for the following things:
Pay more attention to Internet security and privacy. Demand is giving birth to supply — and Internet fraud has become large during this year.
Create "hybrid" communication products that will be simultaneously implemented in digital format for customers, partners, and employees on the "remote" and will be simultaneously implemented in reality for those who continue to go to work.
Include live streaming in projects. The audience gladly listens to podcasts, enters into online discussions and watches broadcasts — have time to master the promising direction until it has become mainstream.
Develop Multi-platforms
Modern users want to be in touch with their favorite companies and brands on their websites or in email newsletters and various Internet platforms. This, of course, includes social networks, video, and streaming services. For PR specialists, this trend sets an important task — creating content in a single style on all corporate platforms (following the tone of voice brand). Here it is important not just to reprint the material consistently but to create complimentary content that will present a holistic picture of the company's activities or brand.
According to a Statista study, about 2.5 billion people are active users of messaging applications.
Special attention in this matter should be paid to the development of channels in instant messengers (Telegram, WhatsApp, Viber) since the vast majority of users began to prefer short, concise messages that simply "jump out" as alerts on the screen. Longreads that "still need to be found" are gradually becoming a thing of the past. This should also be brought to the attention of specialists responsible for public relations.
At the same time, each platform has different capabilities, advantages, and disadvantages, and it is worth focusing primarily on social networks relevant to a particular business.
Create Personalized Content
When most people work from home, it became easier for companies to get acquainted with audiences thanks to various tools: cookies, auto-collected portraits of audiences on social networks, and internal monitoring data. Also, users themselves have become more demanding of the content they consume. They are waiting for materials that meet three important criteria:
Qualitative content and reliability of the information
Availability across devices
External attractiveness and convenient navigation.
On the one hand, all this facilitates the work of public relations specialists, and on the other, puts them in a closer framework. Communication with customers and partners should take into account the adaptation of content for each recipient, its location, and the type of device from which content is consumed.
Statistics:80% of consumers will prefer to purchase goods from the company that provides the most personalized communication experience. Almost 50% of customers noticed that it was personalized notifications from companies that became the trigger for their further purchases. It is no secret that content developed specifically for each consumer separately causes more interest in the brand from the audience.
Visualize
Visualization is far from a new trend but still underestimated by many communications experts.
In order not to get lost in a tight information field, be sure to accompany your PR materials with convincing visual content. Photos, gifs, and videos are always more interesting to audiences and are better remembered. It is proved that a person focuses on materials on social networks for no more than 2.5 seconds, which is why high-quality PR material should attract the reader at first sight.
Even on platforms such as Twitter, originally designed to create written posts, or business-oriented LinkedIn, pictures, and videos now take a central position. As the Postcron study shows, tweets with images are 34% more likely to receive retweets than completely text posts.
Industry experts about media outreach
Lily Will, Founder and CEO at Ever Wallpaper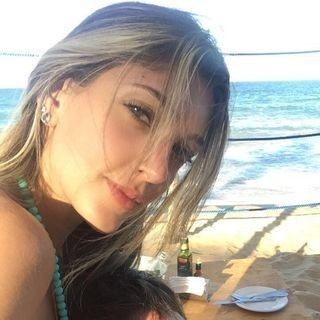 Public Relations, or PR, is one highly effective way to get your business more exposure and build your credibility and reputation. Here are a few tips on how to do media outreach right:
Understand your target audience. Knowing your target audience well can help you in many aspects of your media outreach. It will allow you to identify the best media outlets or bloggers to reach out to and send your pitches. And it can also make it easier for you to create quality content that can capture your target audience's interest and that they can relate to.
Personalize your media pitches. Make sure to avoid sending out mass pitches if you want to nurture a relationship with the media. Tailor your pitch to the journalist or blogger you are reaching out to. Doing so will help you connect better with them and increase your media outreach's chances for success.
Helga Dosa and I'm the Head of Marketing for Brand Rated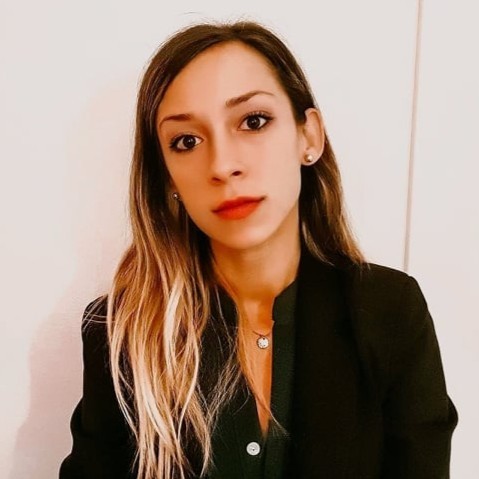 Media outreach can be a difficult task, but with a little planning and creativity, it can be a successful way to get your message out there. Here are a few tips and tricks to help you get started:
1. Start with a strong pitch. You need to have a strong pitch that will grab the attention of media outlets and make them want to learn more about your story.
2. Do your research. Research the media outlet you're pitching to, as well as the specific journalist you'll be speaking with. This way, you can tailor your pitch to their interests and increase your chances of getting coverage.
3. Follow up. Once you've made your initial pitch, make sure to follow up with the journalist or editor to keep them updated on your story and remind them of why it's newsworthy. This extra step can make a big difference in whether or not your story gets coverage.
4. Be persistent. Don't give up if you don't get coverage right away. Keep trying and pitching your story to different outlets until you find the right fit.
5. Offer exclusives. If you have information that you know another outlet would love to have, offer it to them as an exclusive. This can help you build relationships with journalists and increase your chances of getting future coverage.
Jeff Sherman, Founder and Owner of Top Marketing Agency
Outreach is almost an art form because it is often up to the sender's discretion and ideas. There's no such thing as the 'perfect' pitch and it really comes down to your ideas, your writing, and how you implement the entire pitching package.
The following things should be considered when crafting your outreach strategy:
Subject line: keep it punchy, exciting, and add in personalization (like name) if you can.
Length of pitch: keep it under 3 paragraphs and attach a document with more information (if needed) or offer it up, rather than just make the email 2000 words. Many people will decide to pass if the email is too long, so do yourself a favor and keep it brief.
Personalization: this is a big one and it's often missed. Try to include as much personalization as you can so it appears genuine. Obviously include a name, but also try to connect with them about their work/site/city/profession when you can. This really increases the results of outreach emails.
Time: It's tough to know exactly what time works, but try your best to give yourself a good chance. I recommend pitching between Tuesday and Thursday, sending pitches in the late morning or afternoon.
If you can check these 4 boxes and you put in the appropriate time for each thing, you'll be giving yourself the best chance of success. Be persistent in your pitching and keep at it – it's all about quantity.
Lobban Erwin, Media Relations Specialist at seoplus+
When doing media outreach, many PR representatives forget that it is an inherently personal process – your outreach message, whether it's through email, phone, social media, or a specific outreach program, is being read by a real person on the other end. When doing outreach, it can be easy to slip into a copy-and-paste strategy because it saves you time, but if you want real, effective responses to your outreach, you need to show authenticity. Add personal touches to each contact you're reaching out to. Even if you represent a really exciting company, and you think the media contact will be interested, if you come across as someone who has copied and pasted their message to many different contacts, the journalist will think you're just trying to get free promotions for no effort. Do your research, find out about your contacts, and add something personal to every single message you send. Trust me; it's worth the effort.
Another thing I recommend is related to bringing value to the table. Your outreach needs to show value to create a successful media contact and placement. This value needs to be highlighted in two significant ways: To both the journalist and their readership. When you do outreach, talk about the value of your company/the company you represent, and how what you're doing will provide real value to the journalist and their readers. If you focus on that value-added proposition to the readership and the individual journalist, you will be much more likely to receive successful placements and responses. The journalist can tell if you genuinely want to and can provide them value, or if you are trying to promote your company.
Jonathan Merry, the Vice President & Co-Founder at Bankless Times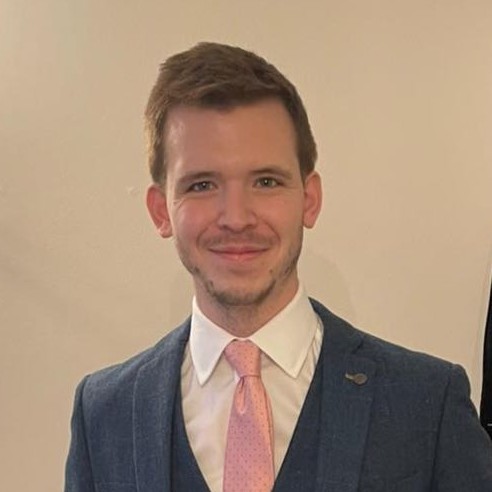 The media always looks for news to report, while marketers need exposure for their content. Media outreach allows you to pitch your content to people with a platform to share it with a broader audience. It is one of the best ways for companies to build the value of their brand as they market their products and services.
Make outreach personal when possible; people like personalized content in the media. When time allows, I target a few specific reporters and tailor my messages with details specific to that reporter. When dealing with this approach, I continue sending to more individuals; eventually, the main newsroom addresses it.
Many people are visual beings, and they get attracted by captivating images. Great photography is an essential part of a successful media outreach plan. Magazines and blogs are essentially big-picture books. There isn't a design editor in the world who will care about what you're working on if you don't have big, beautiful photos to go along with it. Design media is visual first and everything else second.
If you fail to prove your value, then a good subject line and unique pitch won't mean anything to your target audience and the media. The media strives to share original and newsworthy pieces from credible sources. The quality and originality of the content on social media are essential.
Josh Riutta from Mikku and Sons Roofing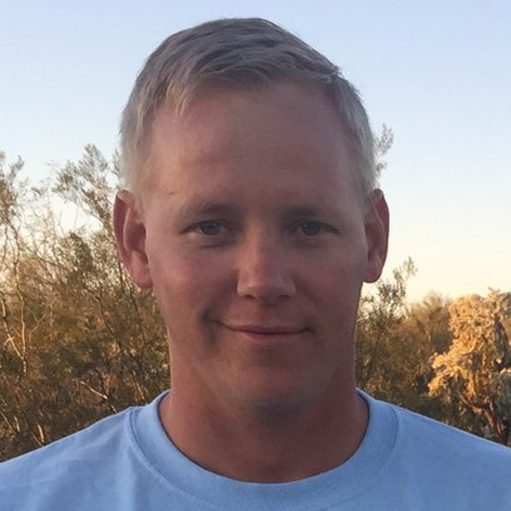 1. Communicate on a one-on-one level whenever possible.
If you have the time, it's best to focus on one or two reporters and send them messages with information that's relevant only to them. (You could bring up the fact that you've talked to them before, that you liked a story they told you, etc.) If you decide to go this route, and time is running out, make sure to email to as many people as possible, including the key newsroom addresses.
2. Be sure to check your facts.
Perhaps surprisingly, one of the most common mistakes made by public relations experts prior to contacting the media is a failure to conduct adequate background research. Eighty percent of publishers cite pitch irrelevance to beat as a top reason for passing on submissions
Avoid repeating my blunder. Check their portfolios and social media posts before reaching out to them. If you come off as warm and sincere, this should help you connect on a more intimate level.
3. Plan your PR.
You won't get much coverage if you pitch to strangers. Your PR proposals will likely be more successful if you create relationships first. Plan your PR outreach actions in advance, even if you don't need a thorough media strategy.
Allan Stolc, Founder and CEO of Bankly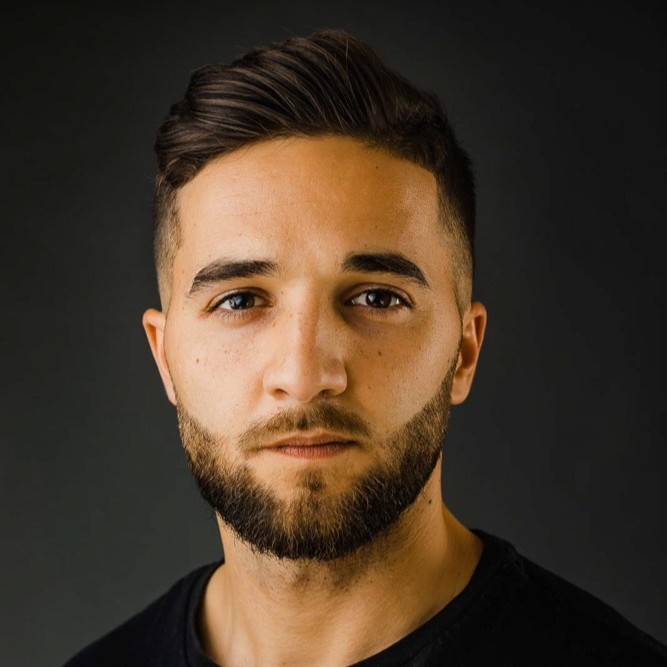 Most people have short attention spans and often ignore lengthy PR information. We have overcome this challenge by converting texts into visuals and infographics. We have also used attractive font colors in our PR materials and ensured that we highlight the central message of our campaign. Visually-appealing content increases media engagement.
That said, using tables and graphs in our PR strategy allows our audience to understand our content better and convinces them to know more about our brand.
Kevin Huang, Founder and CEO of Ambient Home
Stick to just one topic or question when pitching to journalists or bloggers. Some journalists have several questions for one article. You don't need to answer all of them unless the journalist specifically asks you to do so.

When you write your pitch, make it direct to the point in a short paragraph. You are not writing the article. The journalist is, and your quote will be included in the article if it fits what the journalist needs.
Keep in mind that journalists can receive hundreds of replies to a single query, so they may simply skim through replies looking for relevant and concise contributions. Make your pitch as succinct and striking as possible to catch the journalist's attention.
Ruth Novales, Marketing Director of Fortis Medical Billing Professionals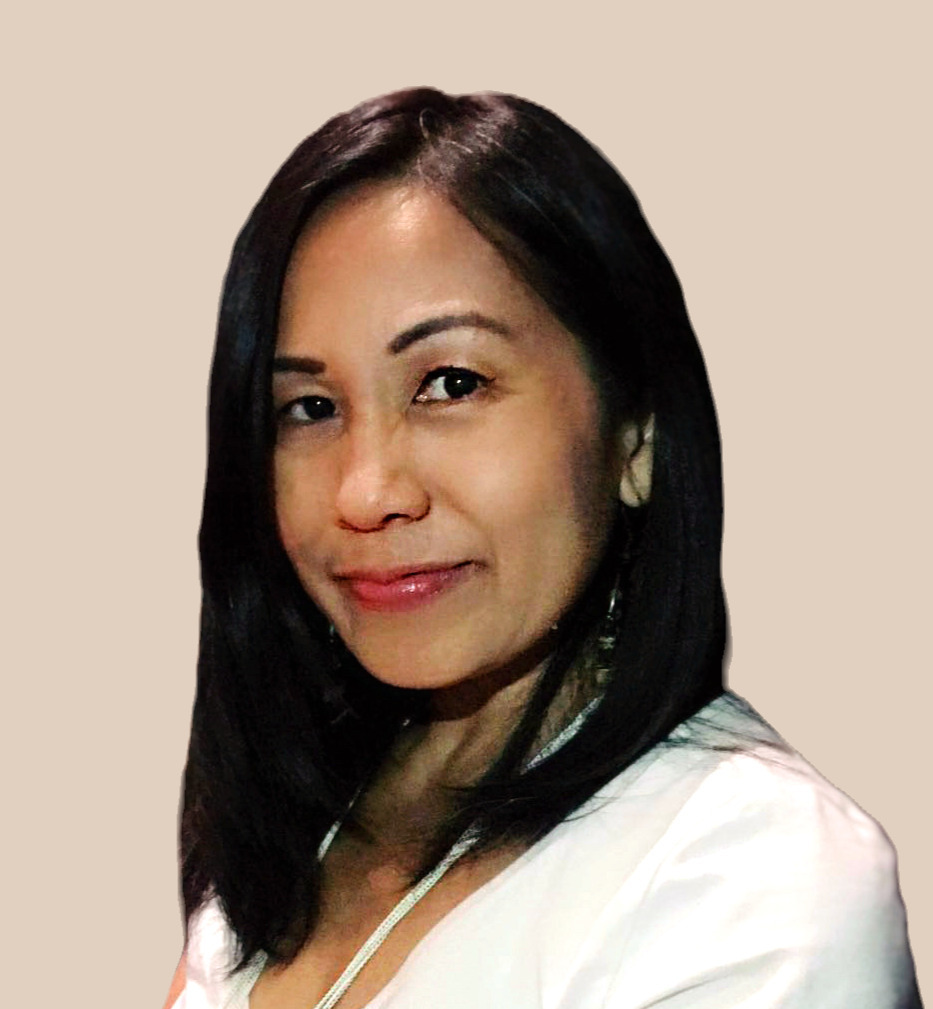 Use online platforms like Sourcery, Terkel, and JRO to simplify media outreach. They list journalists' queries you can answer knowledgeably as an expert source and expand your company's exposure. These platforms simplify media outreach because queries are categorized and can be sorted with filters in line with your niche.
Using PR outreach software saves us time and money because we can directly focus on pitching to journalists who need expert sources to quote. We don't have to build a journalist email and publication database and then write them to ask if we can pitch a particular topic.
Vaibhav Kakkar, CEO of Digital Web Solutions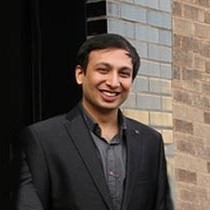 – Any SMM campaign must have social media outreach as its foundation. You need a wide network of connections to distribute your content to more people and increase brand awareness if you want more people to notice your message on social media. Social media outreach is just this—establishing connections with the appropriate individuals on social networks (influencers, publications, etc.) and using those connections to increase the exposure of your social media content.
– To ask for a favor when the time is perfect, it is crucial to take care of your outreach strategy in advance, discover people who can help you market your business, and gradually gain their confidence. Additionally, you may anticipate people gladly sharing your work if it hits the correct wave. However, you will have to put in a lot of effort to gain the necessary level of credibility; it doesn't just happen. Although you can always hire a qualified community outreach manager to handle everything for you, the following advice will come in handy if you want to save money and handle it yourself.
FAQ: Media Outreach
What is media outreach?
Media outreach includes contact with various publications and the promotion of narrative ideas in an attempt to ensure the posting of the article. There are several ways to do this, and each of them has its own merits and effectiveness.
Social media outreach is the process of using social networks like Facebook, Twitter, and LinkedIn to raise awareness for your brand, and content or to build new relationships.
In total, two tools are used to achieve the ultimate goal and solve the problem — social space and time. Thus, these PR technologies can be understood as the execution of an action algorithm. This algorithm obeys certain conditions and thereby makes changes to social objects during execution.
How to do media outreach?
To implement the work, you need to go through several stages: find the right sites, influencers, and their contact details, choose the right format, for media coverage, prepare the material with all the links and conditions of cooperation, contact representatives and agree on publication. Working with the media is one of the best ways to declare yourself.
Read more:
Save to Pinterest
You can save this blog post about media outreach to your Pinterest board for later.