How to monetize a blog in 2022? Starting a blog is easy if you're running it for yourself. But if you want to know how to monetize it, you need to come up with a development strategy. In this guide, we'll detail what you need to start not just blogging but also learning how to make money from it.
Get extra income from leading brands.
PRNEWS.io for bloggers
People start blogging to:
share their opinions, hobbies lives;
teach something;
build an expert's personal brand;
sell services and products;
do all of the above at once.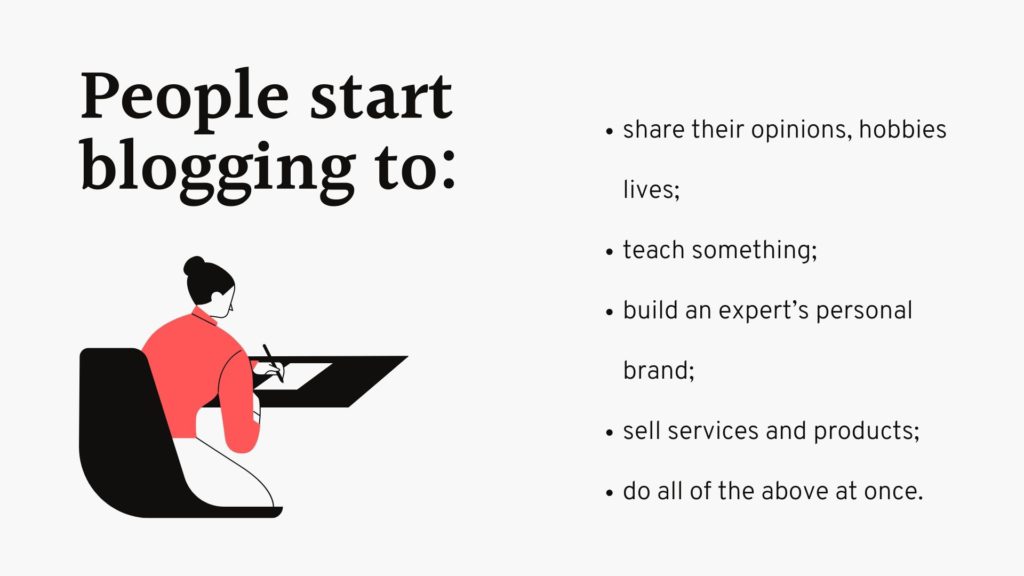 We will look at all the main ways to make money from blogging. For complete success, they need to be combined among themselves.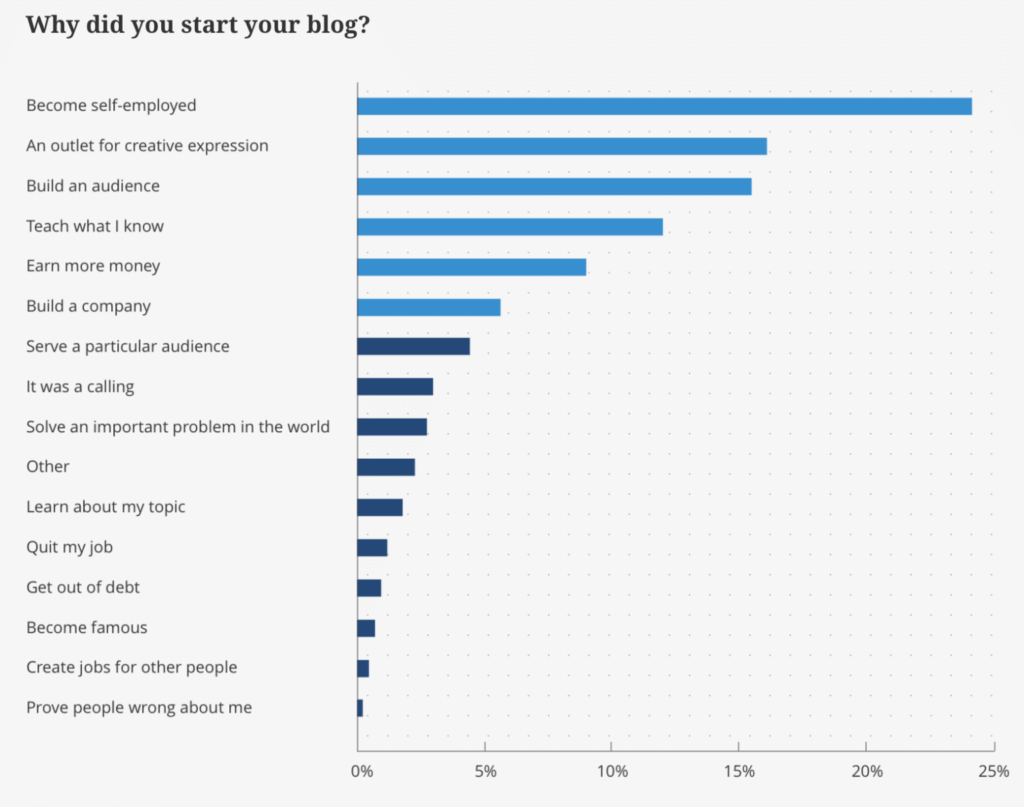 Earning a blog from scratch or monetizing a blog requires careful planning. In order for it to become a business, you need:
consider different possibilities for monetization;
select an audience;
choose the platform, domain, and create from scratch;
plan a publication strategy.
Blogging is not only an additional motivation to develop, write about your life, or show expertise, but also the ability to receive income from the blog passively.
Blog monetization models: how to lead and earn
You can start monetizing from the very beginning of your blog.
But first, it is important to determine the correct monetization model. To do this, figure out at what stage of development your blog is now, in what area, and how you see it in the future.
Here are general recommendations to do:
buy reliable hosting and register a domain;
unique content;
write lengthy articles that will close all user questions on this topic;
optimize the site so that readers find it in search engines;
promote in social networks, through e-mail marketing, and through advertising;
combine different ways of earning on a blog.
Best Ways to Monetize a Blog
How to make money online — best methods:
Advertising (context, banner, articles).
Selling ads.
Direct sale of goods and services.
Selling information products (e-books and online courses).
Partner Program.
Charitable contributions.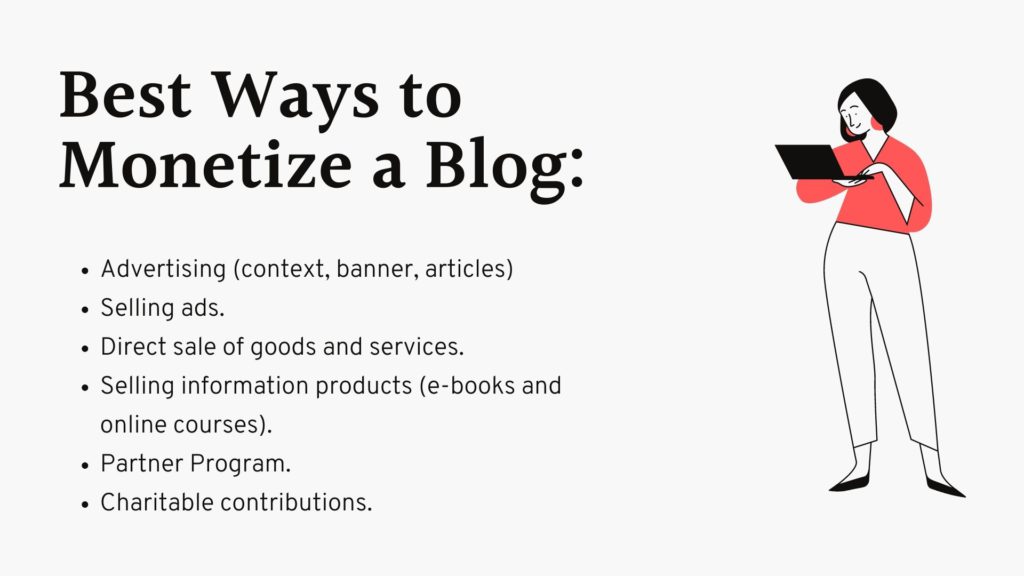 In the following article, we will examine each of these methods in detail. And give you powerful tips to help you easily to monetize a website or personal blog.
Advertising as the Most Popular Way to Monetize Your Blog
Ads are the most common way to make money on a blog from scratch. In this section, you'll learn how to make money online from contextual advertising, banner sales, and promotional articles.
Contextual advertising
Monetization of the site through contextual advertising Google Adsense can attract potential advertisers.
Register with Google Adsense.
In your personal account, you create an advertising block.
Copy the ad code and paste it into your website. It shows users company advertisements that are similar to the subject matter of your blog. For example, if a blog is about beauty, then your readers will see ads for beauty salons, spa centers, self-care products.
Then users click on the advertising link, and you are charged revenue.
Google Adsense ads can be delivered regardless of the amount of traffic to the site.
On the calculator AdSense, you can roughly calculate the number of earnings on the blog from scratch. Income will depend mainly on the category of content, the number of visitors to your blog, and the region they are located.
For example, if you have a travel blog, which is read monthly by 50,000 users from Europe, Middle East, and the Africa region, then your advertising income can AdSense be more than $5,000 per year. If, for example, you change the user region to North America, the amount of income will already reach $9,000 per year.
The more popular the blog becomes, and traffic grows, the more potential revenue will be. We will not be able to calculate the exact figure of your advertising revenue. But you can still look at the approximate amounts on the calculator AdSense.
Advertising revenue will be influenced by factors such as:
the theme of your blog;
attendance;
region and country of users.
Selling ad banners is another reason to use the blog as a way to earn money. Take money from the advertiser and place a foreign banner on it so that it does not distract users from reading articles. This method is most relevant for promoting and monetizing websites.
You can make money selling places under banners faster and more than contextual advertising since you can negotiate with the advertiser and receive a fixed income from placement immediately for a certain period.
The main thing is to choose banners based on the themes of your blog.
Another way to earn money is to set up and run banner ads. Revenue will accrue for the show and click. To find an advertiser, it is enough:
Register on a special exchange.
Post a description of your blog there.
Specify the desired price for accommodation.
Approve an application from an advertiser who is interested in your offer.
It is worth considering that the effectiveness of banner advertising will be influenced by site attendance, and the higher it will be — the greater the opportunity to get a good income.
Selling and Placing Promotional Articles
You can post other people's articles for money — this is another way to earn money on your blog or website. The plus of this method is that by posting articles, you can get income and expand the subject of content on the site.
Try to choose articles:
with unique content;
which are easy to read;
have an interesting feed and facts;
not supersaturated by references (2-3 to article up to 2000 characters).
You can also sell your content yourself. For example, a common income for bloggers is to make paid reviews for brands. And when you already have a promoted blog, you will be able to do reviews of services.
Keep track of trends, create high-quality content and optimize it correctly for search engines. More advertisers will want to cooperate with you, and you will be able to make good money for posting someone else's material.
Direct Sale of Goods and Services
If your main goal is to generate revenue from sales of goods and services, then creating a profitable blog is an additional opportunity to increase the company's turnover and brand recognition.
To make sales create quality content:
write articles;
place pictures, infographics;
link to goods and services;
share free content and gather contacts from new users.
It is more likely that the client will follow the link and buy the goods if the blog contains useful content, convenient navigation, and attractive offers for purchase.
To increase attendance and have more sales, it is important to optimize the site for search engines, and use different advertising types for promotion.
To further increase brand recognition and user loyalty, you can write posts on forums and social networks, collaborate with bloggers and opinion leaders, hold competitions, and games, and give gifts.
Selling Information Products or Monetizing Content
If you are an expert in your niche and have started a blog to share experience and knowledge, you can get customers from subscribers and readers.
To make money online, start selling information products:
online courses;
e-books;
management;
videos;
text scripts;
e-mail distribution.
Selling e-books is one of the popular methods to use a blog to earn money. Books will show your expertise and increase user loyalty.
For example, David Oudiette, a well-known marketer and designer, collected his entire blog in 252 pages of an e-book and sold it for $39. On the sale of one book, he was able to earn $13 000. Economist Taylor Pearson sent out 700 emails and sold 5000 books worth $60 000 in a month.
Selling online courses is one of the methods to scale the brand and start earning more. Moreover, if you are an expert in your niche and already share knowledge on the blog, readers trust you.
The main stages of creating online courses are:
Select a theme and explore the target audience — learn the hobbies, challenges, and needs of potential users.
Describe the course by answering key customer questions.
Make a thesis plan — items, subtopics.
Choose the course type — training, master class, webinar, closed course.
Describe the structure; for example, an online course can consist of a short master class, the main block, and a VIP block.
Select the platform to create the course.
Render the material — add pictures, infographics, video lectures, or podcasts.
Complete the course with interactive tasks — these can be mobile applications, game quests, surveys.
Give additional material — select a list of information resources on the topic where you can practice skills. For example, if you have an online course in web development or programming – give links to a Javascript textbook or a site where you can practice writing code and creating a game.
Promote and sell the course — write about it on your blog and social networks.
Monetizing a Blog with Partner Programs
If you have not yet decided what ways to monetize a blog to choose and make money from a blog, start using a partner program of a well-known company. Find a company, partner with another brand, and get a commission every time you sell a product.
It is important that the company is reliable and you trust it. Then users will not be deceived, and loyalty to your blog will only grow. The Amazon affiliate program is considered a bailout stick and the most realistic alternative to AdSense. It is actively used by bloggers who write about personal electronics, cosmetics and perfumes, and clothes.
Donation — Understandable Earnings on Blogs
Let's say your blog and don't want to sell or advertise. But you want to receive financial income as additional gratitude from your readers. Then the easiest and most understandable way to earn on a blog from scratch is to collect donations.
The most important thing is to motivate readers to transfer money to you. To do this, make high-quality content; let's give readers something valuable, interesting, and unique.
Here are a couple of famous Donate services that will simplify the donation process for your users:
Donations PayPal – will be able to receive donations from around the world and in any currency.
Patreon is an international service with paid subscriptions to content.
First, it will be difficult for you to estimate how much you can earn on a blog. But the most important thing is to combine and use methods of monetization correctly. To do this, it is important to understand who your audience is and how you will help her with your blog.
Select the Niche That Will Become Your Chip
There is no shortage of content on the Internet, so it is difficult to stand out. There are two ways you can compete for user attention:
Select a narrow, specific audience.
Create unique content.
The main rules of a good blog:
be useful to the reader;
provide high-quality content – good photos and texts;
experiment with different feed formats.
The niche you choose is important — it determines how and how much a newcomer can earn on a blog.
Think:
what products or services you could potentially sell to this audience;
do you know enough about the topic you chose for your blog;
whether you are interested in a blog theme to write about it countless times.
As soon as you have ideas about niches, Google to see who your competitors are.
Look for Opportunities to Attract Traffic From Search Engines
By looking at keyword search statistics, you get an overview of the demand in your niche.
One of the most popular search tools is the Google keyword planner. With the help of the scheduler, you can collect keywords and get their frequency or volume of demand.
How bloggers can earn more with PRnews.io?
The PrNews.IO service will help quickly and efficiently monetize your blog, which will help you easily and promptly get revenue from leading brands. High-quality content featured on the service will help boost your blog to unprecedented heights. And to withdraw the earned money from the site is very easy, immediately after the customer accepts the work. Hundreds of positive reviews confirm the reliability.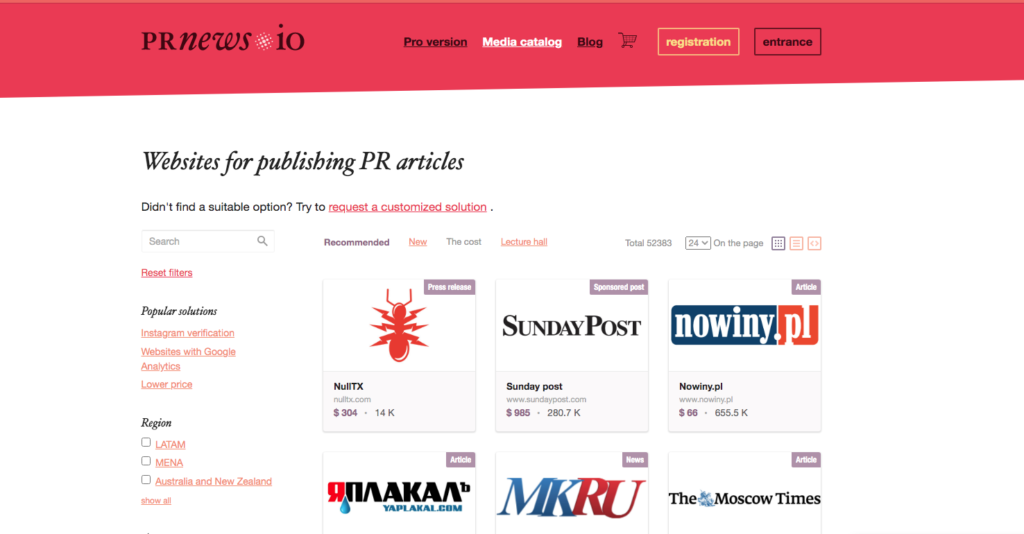 The site provides a full range of services to monetize and promote your blog successfully. Monitor statistics, check brands, use media planning, and get complete traffic data.
Read More
FAQ: how to monetize a blog?
How to monetize a blog without ads?
If you have a sufficiently developed blog and you are a good influencer, offer your customers coaching services. Pass on and share your knowledge. Create hydes for earnings, freelance, and successfully sell them. You can use the creation of a personal brand, a recognizable brand, and monetize them.
How long to monetize a blog?
If you work hard to develop a blog, make a strategy, carry unique and useful content, collaborate with well-known brands and individuals, then monetizing your blog can take an average of six months to one year. Do not be afraid to invest in the blog's development because, in a few months, everything is easy to pay off and will return twice as much.
How to monetize a blog?
To make money successfully from your blog, use every possible way to promote. The best option will be their layout. Use ads and partner programs. Use special services such as PrNews.IO. They will help you quickly bring your blog to a new level and high earnings.