You don't have to have big budgets and a full-time marketing team to launch and execute a successful PR campaign. You don't even need to have loads of contacts with journalists or a ready-made list of news stories waiting to be shared (although these also help). All you need is a well-thought-out PR strategy, a bit of time, some organization, and the right methods and tools for the job. That's where this list can help—follow my step-by-step guide to doing PR on a budget.
Create a PR Strategy Yourself
PR is often misinterpreted, and people think it requires special skills. In reality, doing PR yourself is possible and manageable.
Do you know your industry and business well? Most likely better than someone unfamiliar with your industry, such as a public relations firm. Are you able to tell someone about it? I am sure you have done it many times before, promoting your business. So congrats, you're proficient.
PR is not very different from any other marketing tool. You need to know your audience. Who are they? What do they like to read? What are their challenges?
This will allow you to find out:
The core messages you want to transmit: Think about what problems your product or service solves and what differentiates you from your competitors.
Who you are trying to attract? Determine it before anything else: who are you trying to appeal to, and what do you plan to achieve from PR? 'More profit' is probably the quick answer, but go deeper than that—who are those potential clients, where are they, what businesses do they run or work for, how old are they, and so on.
The mediators and services you will need to target to reach your audience: Whether they are journalists, online PR services, bloggers, copywriters, podcasters, vloggers, or influencers. It depends on your business and your industry's needs.
The tools you're going to use to achieve these targets are press releases, social media, banner ads, and emails. Determine which one best fits each.
Once you've got this information you can now create your strategy and build a plan. Every day gives you so many ways to explore and so many PR motives. Be attentive and creative!
By the way, we here at PRnews.io have a Media Planning tool:
Media Planning - ask for mediaplan for your campaign
Use What You Already Have
The good thing about PR is it doesn't need a lot of investment. You can use what you already have, including social media and CRM databases. Social media and emails are great ways to be connected with bloggers, influencers, and even journalists.
Social media accounts
Twitter, Instagram, LinkedIn, and Facebook are some of the best to engage with people you think could help you boost your company. Follow them and then engage with them by liking, sharing, or commenting on their content. You can also contact them directly.
Email is another good option for pitching to a reporter or influencer. Perhaps even the best for some of them. All you need is an email address so try to create your list of people to contact.
Website
Also, think about redesigning and relaunching your website. Rethink how you present your product and convey the advantages of your service.
Use your analytics
Make sure Google Analytics and Google Tag Manager are installed on your website correctly before you start any PR campaign. You'll need to defend the impact of your activities on someone. Even if it's just yourself, so fix the position you're starting from, and then use the website insights to determine the impact of each PR campaign as you go.
Measure the value
Analyze everything. Look beyond how many newspaper cuttings you've got and think about circulation figures, social shares, new linking domains, users reached, new website visitors, new leads, and so on. This is crucial if you're going to understand what works and try to preserve it.
Google Your Business
So many companies still aren't making the most of their Google My Business account, including the elementary items such as claiming the business listings and keeping the opening hours, map locations, reviews, and up-to-date photos. Additional tips for excelling include Google Reviews and Google My Business Posts; a still unappreciated option of engaging with clients who engage with your business with the latest news, events, or offers.
Google search: PR on a budget tips
More SEO than PR, but no PR expert can't omit the SEO performance of a company website anymore. If you haven't already, get all of your domains set up on Search Console and linked to your Analytics Properties so you can analyze which keywords people are using to find you online. It could be a rich unexploited source of future promoting ideas.
Build relationships
Building relationships is the basis of public relations and that's certainly the best way to get your company talked about. To grow your business you have to build strong relationships with partners for instance. They can serve as an invaluable asset for your PR.
Create a list of the different companies and organizations you're working with, have you asked them to boost your business? Have you asked them to introduce you to other businesses/people they're collaborating with that would profitable for you or that would simply agree to promote your business through their social media channels or blogs?
Also, get involved in charity – offer to host an event on your premises and invite the media. You will do a good deed and attract attention to your project.
And take an active part involving with the community – try fundraising or offer your product or service as a competition prize. It's a great chance for additional PR.
Expanding your network and earning more contacts are keys to your PR success and more generally to your business development. Make a long list of the partners and companies you're working with and try to put a plan together.
Create a PR calendar: PR on a budget tips
One thing to note is that public relationships are not always about your business. Sometimes, talking about your company's achievements is not the way to get coverage. PR is also about the events and news in your industry. By simply commenting on the news and giving interviews to media requests you can get attention as well. It helps to build a positive brand reputation and it doesn't take much time.
However, you need to organize yourself and be ready to react because timing is essential. You need to prepare a PR calendar with all the key dates related to your business in advance. Also, you need to add your business events to it, your next product launch for instance.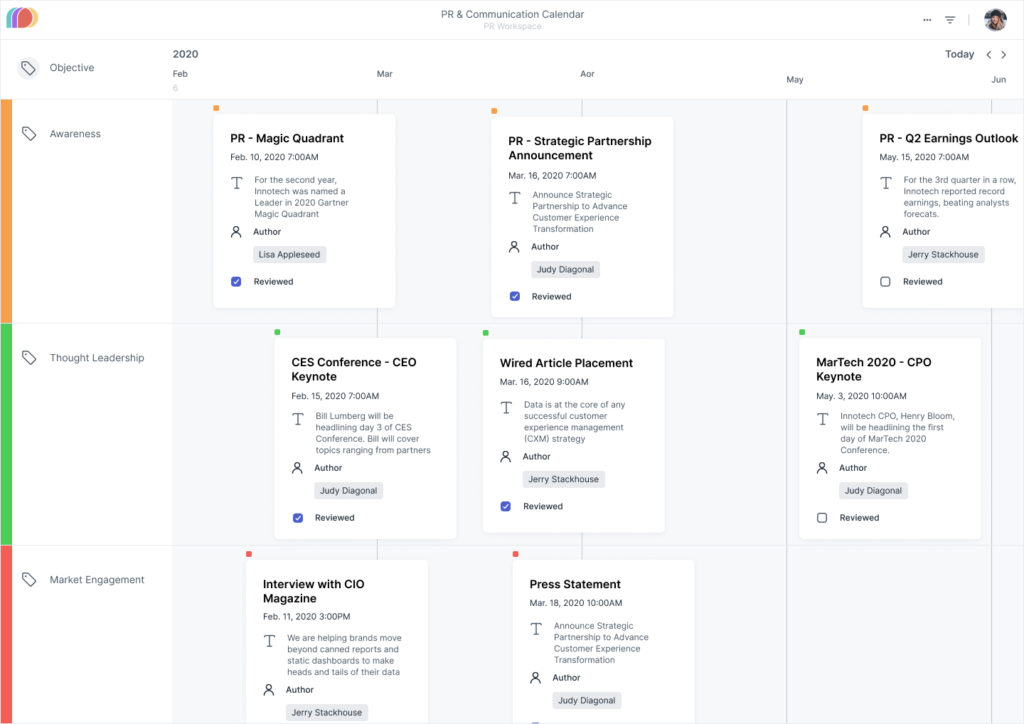 Read more: How to Create a PR Calendar: Random Content Gets Random Results
Remember, that almost everything is a potential story
Draw out the next year for your company and your industry, locally or nationally. What news, milestones, or events are going to happen that relate to your business, directly or indirectly? Even the smallest event has the potential to be a story with enough planning and creativity, so don't be too fast to dispose seemingly of insignificant things.
Content Marketing Platform
100,000+ media publications;
get backlinks to your product;
scale work with content distribution.
Explore feature lists
All of the big print media outlets have forward features lists if you delve deep enough on their website or call up the switchboard. They are interested to let people know what they'll need and when, so contact them and find the features where you can contribute your expertise. It's important to do this in detail at least twice a year. Add these to your plan.
Follow the news
Maybe this sounds apparent but if you're going to catch all PR opportunities, you have to know it earlier, reading, listening to, or watching the news every morning. Whether it's a daily national (print or digital), local business news, or social media posts (here be attentive, for obvious reasons). The more you find out the more ideas it will give you.
Use online PR tools
Of course, creating and executing a PR strategy can be time-consuming. Engaging with the right people on social media, building lists of media and reporters, contacting people and developing relationships, monitoring the media, mentions of your brand… That's a lot of work.
And even the best PR services and tools, fully loaded with all premium features, don't cost as much as you might think, especially given the value they can add in terms of gained benefit. Luckily there is some great affordable service to help you with that. PRnews.io will do many time-consuming processes for you- no need to contact every media outlet one by one, wait for the response, agree on terms of publishing your content, pitch journalists, etc. PRnews.io is a reliable, helpful, and affordable service.
PR tips to get media attention on a budget (from industry experts)
Michelle Glogovac, CEO & Founder at The MLG Collective
One of the best-kept secrets is utilizing podcast interviews as a form of PR. Podcasts are free to listen to and the majority are free to be interviewed on (I suggest never paying for an interview!).
Consider your story and message to create unique speaking topics. Create a branded media kit in Canva that includes your headshot, bio, links, and speaking topics. Utilize your media kit and a personalized email to send to podcast hosts who have audiences that align with your target audience/client. Make sure your pitch AND interview aren't a sales pitch for yourself, but rather shared knowledge and education for the audience. Answer the questions…what makes you the expert on the topic? How will the audience benefit from hearing from you? Why is your topics/story relevant?
Another great (and free!) PR strategy is to use your podcast interviews and repurpose them into more marketing content across all of your social media platforms and website. This will also help you to gain more PR since it highlights where you've been interviewed and your expertise.
Kirby Wilkerson, Founder and PR Strategist at The Impact Kind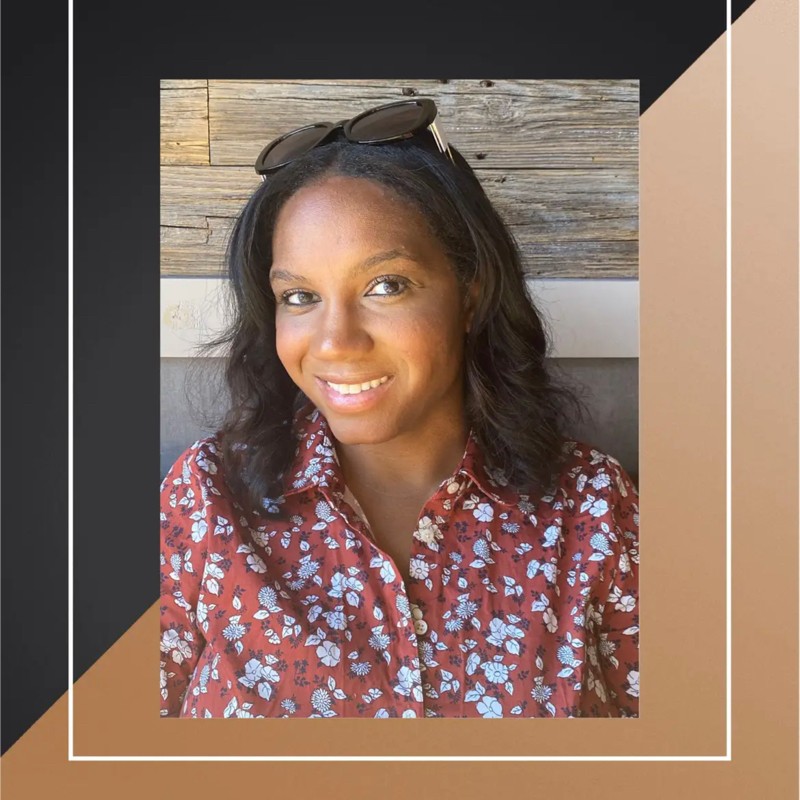 1. Hiring an agency to pitch relevant and helpful stories on your behalf to journalists that share a mutual target audience is one way to generate media attention faster (even though it will still take some time) than trying to pitch on your own. Publications are always looking for new and interesting stories and perspectives to share. Put your brand at the forefront of that story to get free publicity that reaches your target audience.
How to Start?
By identifying which publications or media your target consumer reads or recognizes as an industry leader. These stories, placed in the right publications have massive influence and lasting impact. This approach works for executives, entrepreneurs, and brands that want to exponentially propel their awareness for local and national media coverage.
2. Speaking at industry-specific events and podcasts.
Wrapping up: PR on a budget
With a little bit of creativity and effort, anyone can create a successful PR plan and execute it on a tight budget. With a little bit of help, your organization, and planning, you should quickly stand on your own two feet.
Read more: