You may have known about paid media, owned media, and earned media channels. These three terms are the pillar of marketing, especially in the content and digital marketing areas, Its strong execution is crucial to every successful strategy for attracting new clients.
Despite their big popularity, however, not everyone fully realizes the difference between paid, owned, and earned media. In this post, I'll break down the differences between paid, owned, and earned media, how each of these terms is used in the area of online digital marketing.
What Are Paid, Owned, and Earned Media Channels?
Paid, owned, and earned media are often considered channels or streams of marketing. From billboards to Google ads, most of the marketing we meet relates to one of these three types of media.
While paid, owned, and earned media vary greatly, they have the same final goal – to enhance brand awareness and generate more leads.
What is Paid Media?
Paid media contains any marketing channel you pay for. Traditional banner ads and social media ads shown on social media platforms, search engine advertising (SEA) with Google AdWords are all named as paid media. Usually, paid media includes third-party sources and targets a specific audience, such as potential or past clients.
Paid media and ads work really well for companies just getting started and interested in building a base of clients. Paid media is also good for retargeting or remarketing to those users who have already shown interest in your products or services (i.e., past buyers, people who have visited your website). Using other media types together, paid media can bring good results in reaching people with high interest.
Examples of Paid Media
There are several types of paid media, covering both online and offline sources. Here are the main types of paid media:
1. Display ads
Display ads are one of the main types of online paid media. They initially became popular as static banner ads that you could see on website sidebars. However, display ads have changed drastically since then – here are a few up-to-date display advertising options:
Pop-ups: a small ad that pops up as users open a website (these may depend on time, exit intent, clicks, etc.)
Wallpaper ads: the background of a website might change to show an ad that fills the entire page
Video ads: a small video that automatically reproducing whenever a user visits the page
2. Social media advertising
On social media platforms, most ads are created to mix in that environment and user experience. Instagram, for example, offers native ads that appear in your account. If you're checking new posts, you may not even notice that some of the social media posts are actually sponsored ads.
3. Search engine marketing (SEM)
Search engine ads are a list that you can see at the top of search results. They are a quick way to put your brand on top of the competition (literally), making this type of paid media one of the top types of online ads.
4. Offline ads
Print ads are one of the most traditional types of advertisement. Although it's hard to estimate the effectiveness of a print ad, they are still extensively used. Think about the billboards you see or flyers you receive on the way to your office – not only do you usually meet those ads during your commute.
5. Radio ads
Being not quite as widespread as other types of ads, radio ads can still provide you with good results. They are short, engaging, and played to a captive audience.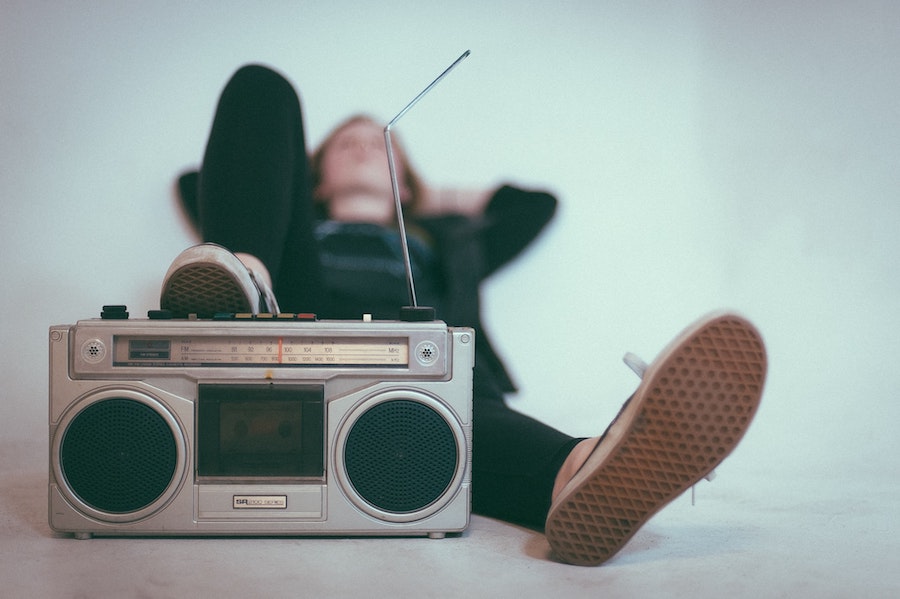 6. Video ads
Between YouTube channels and other streaming platforms, you may have already seen lots of advertising there. The most popular places for video ads are right within streaming videos. Some high-traffic platforms will also pay for video ad space, which is set to automatically play once a visitor lands on the page.
7. Podcast ads
Podcasts are also very popular, yet very niche. But its popularity depends on the popularity of podcasts and streaming platforms. Make research, and you might be able to find the perfect new audience for your brand with a few podcast ads.
8. Word-of-mouth marketing
You may not refer to word-of-mouth marketing to paid media. But in many situations, it actually may be called paid. Any word of mouth that appears because a referral program, influencer program, or affiliate program comes with a price.
9. Articles in media outlets
Press releases, posts about the company's updates, or the new product releases should be covered in media outlets. And the PRNews.io service will become in handy for creating any story and distributing it in any publication.
For businesses, the advantage of paid media channels is that they are highly manageable: Campaigns can be initiated by them, and the prices are predictable. Also, the outcome of paid media is easy to track and you have control over message and copy. Paid media should lead more traffic to a company's landing pages or website to perform all the benefits of owned media.
What Is Owned Media
Owned media is easy to understand. It includes all the media a company is responsible for creating, controlling, and managing. With owned media, you are the owner of everything: your website, your blog, and your social media profiles. You are not paying for the content you present to your audience (except the salaries of the copywriter and SMM), but you have control over all of it.
The advantage of owned media is that you supervise all content and what is communicated. The disadvantage is that the potential client knows that you have written this content yourself. Promotion via owned media is often less productive than advertising via an independent platform, such as earned media.
Examples of Owned Media
The most common illustration of owned media is websites. Nevertheless, social media, blogs, and other social channels are also examples of owned media channels. Let's look at a few popular owned media examples.
1. The website
A company's website is its digital visiting card to the audience. As compared to other owned media, a website is long-term, versatile ownership that you have in absolute control.
2. Content marketing
Content marketing is one of the best ways to provide value to your customers, as well as build your brand position in the market. Blogs, for example, are a key extension of your company.
3. Social media marketing
Even though you are not the owner of the actual social media platforms (i.e., Facebook, Twitter, Instagram, TikTok), your social media accounts are considered as owned media. You create and control all content that is published in each account.
4. Email marketing
Similar to social media, email marketing belongs to the owned media channels. Even if your business pays for an email marketing provider or service, the email list and email content are still yours.
5. Word-of-mouth marketing
Word of mouth is one of the key advantages of using owned media channels. For example, you may have a new blog post, email sequence, online campaign, or product launch. By posting this new information on your social media pages, you're sharing your owned media (the referral campaign or other content) to increase your efforts toward word-of-mouth marketing.
Owned media works best when it provides value for the user. It should lead users toward its offerings (via benefits and engagement), rather than pushing products and services onto them.
What Is Earned Media
Earned media is called so because literally, it means publicity that you have earned. Earned media is any mention or conversation about your company that comes freely from others. This type of media is something you can't pay for or control. Earned media is something you get organically (even if you may receive it as a result of paid or owned media).
Advertising via earned media is often very effective because it's independent and thus has more trust among the audience. Earned media can only be received if the customer who praises you really believes in your product.
Examples of Earned Media
Earned media basically relates to word-of-mouth marketing, which covers any shares, mentions, or testimonials outside of paid or owned media. Here are some examples of earned media:
1. Public Relations (media publicity)
Many small or starting companies don't have a big marketing budget. Even with social media accounts, it's not easy to reach the target audience. Instead, some companies focus on getting publicity from existing publications.
2. SEO
Search engine optimization (SEO) is another example of earned media. Instead of spending money on a paid ads, you're providing content and focusing on organic results. For example, if you create content for specific keywords or search queries, you may begin to notice an increase of visitors, higher search rankings, or even score a featured snippet.
3. Social media
Between brand mentions and shares, it's pretty apparent why social media is a great earned media channel. In fact, this is where you'll see most people mention products and services and sharing content about it.
4. Review sites
Most businesses see reviews and testimonials as a great way to build a good image. They feature any review or user-generated content from existing clients and give an opportunity for positive or negative word-of-mouth to be shown.
How Do Paid, Owned, and Earned Media Work Together
Now that there's an understanding of how each media varies from other types, it's important to see how to connect them for an effective marketing strategy.
The easiest way to do that is with this example:
You have a special offer you want to post to social media. Instead of just announcing it organically, you pay for it to display as an ad on that platform. The ad grabs the attention of a social media influencer and they share it on their account, which shows up in front of even more audience.
This is an ideal way to mix paid, owned, and earned media for great results.
Bottom Line
The difference between paid, owned, and earned media originally appears from media planning. Online marketers created these three terms to define how their digital marketing tools should be spread in campaigns.
Whether you're working with the paid, owned, or earned media channels, each type plays its own role in an effective marketing strategy. Every piece of content should run through one or a mixture of these three channels. And with all the services available to sow up each type, your business can engage in paid, owned, and earned media and decide which one provides the best outcome.