You may have heard about paid media, owned media, and earned media channels. These three terms can be considered the pillars of marketing, especially in the content and digital marketing areas. Their strong execution is crucial to every successful strategy for attracting new clients.
Despite their big popularity, however, not everyone may fully understand how they differ from each other. In this post, I'll break down the differences between paid, owned, and earned media, and how each is used in the area of online digital marketing.
What Are Paid, Owned, and Earned Media Channels?
Paid, owned, and earned media can be described as channels or streams of marketing. From billboards to Google ads, most of the marketing we encounter relates to one of these three types of media.
The distinction between paid, owned, and earned media originated in media planning. Online marketers created these terms to help define how their digital marketing tools should be utilized in campaigns.
While paid, owned, and earned media vary greatly, they have the same final goal: to enhance brand awareness and generate more leads.
What is Paid Media?
Paid media refers to any marketing channel you pay for. Traditional banner ads, ads shown on social media platforms, and search engine advertising (SEA) with Google AdWords all fall under paid media. Usually, paid media includes third-party sources and targets a specific audience, such as potential or past clients.
Paid media and ads work very well for companies just getting started who are interested in building a base of clients. Paid media is also useful for retargeting or remarketing to those users who have already shown interest in your products or services (e.g., past buyers or people who have visited your website). Combined with other media types, paid media can bring good results when it comes to reaching people with high interest.

Examples of Paid Media
There are several types of paid media, encompassing both online and offline sources. Here are the main types of paid media:
1. Display ads
Display ads are one of the most common types of online paid media. They initially became popular as static banner ads that could be seen on website sidebars. However, display ads have changed drastically since then—here are a few up-to-date display advertising options:
Pop-ups: small ads that pop up as users open a website (these may depend on time, exit intent, clicks, etc.)
Wallpaper ads: the background of a website might change to show an ad that fills the entire page
Video ads: short videos that automatically repeat whenever a user visits the page
2. Social media advertising
On social media platforms, most ads are created to integrate into that environment and user experience. Instagram, for example, offers native ads that appear in your account. If you're checking new posts, you may not even notice that some of them are actually sponsored ads.
3. Search engine marketing (SEM)
Search engine ads are lists that can be seen at the top of search results. They are a quick way to put your brand on top of the competition (literally), making this form of paid media one of the most popular types of online ads.
4. Offline ads
Print ads are one of the most traditional types of advertisement. Although it's hard to estimate the effectiveness of a print ad, they are still extensively used. Think about the billboards you see or flyers you receive on your commute to your office—you typically encounter these types of ads every day.
5. Radio ads
Not quite as widespread as other types of ads, radio ads can still provide you with good results. They are short, engaging, and played to a captive audience.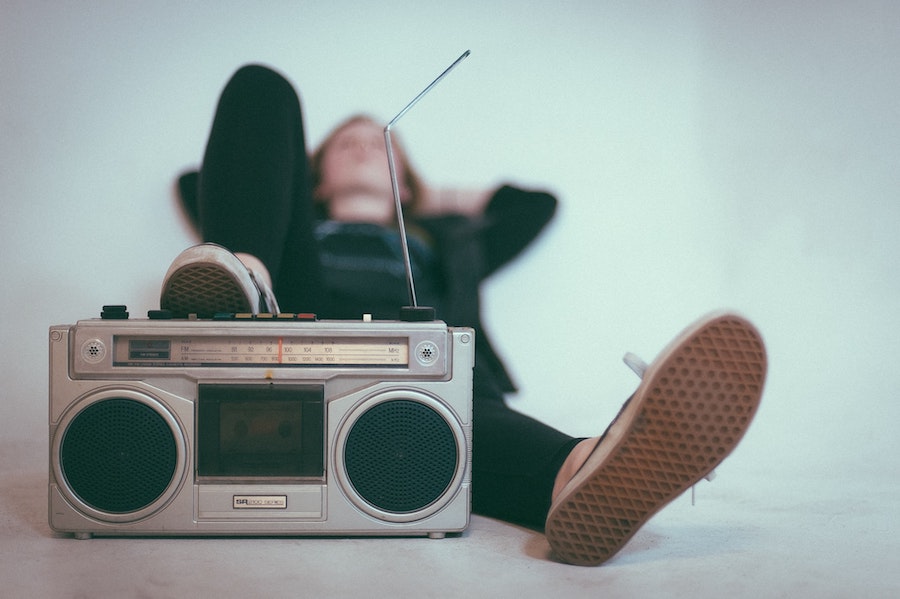 6. Video ads
You have probably seen lots of advertising on YouTube channels and other streaming platforms. The most popular places for video ads are right within streaming videos. Some high-traffic platforms will also pay for video ad space, which is set to automatically play once a visitor lands on the page.
7. Podcast ads
Podcast advertising is also very popular, yet very niche. But its popularity depends on that of the podcasts and streaming platforms. Do some research, and you might be able to find the perfect new audience for your brand with a few podcast ads.
8. Word-of-mouth marketing
You may not consider word-of-mouth marketing as paid media. But in many situations, it can be. Any word of mouth that appears in connection with a referral program, influencer program, or affiliate program comes with a price.
9. Articles in media outlets
Press releases, company updates, or new product releases should be covered in media outlets. And PRNEWS.IO is ready to assist with creating any story and distributing it to any publication.
For businesses, the advantage of paid media channels is that they are highly manageable: They can initiate campaigns, and the costs are predictable. Also, the results of paid media are easy to track, and you have control over message and copy. Paid media should lead more traffic to a company's landing pages or website to provide all the benefits of owned media.
Content Marketing Platform
100,000+ media publications;
get backlinks to your product;
scale work with content distribution.
What Is Owned Media
Owned media is a simple concept. It includes all the media a company is responsible for creating, controlling, and managing. With owned media, you are the owner of everything: your website, your blog, and your social media profiles. You are not paying for the content you present to your audience (aside from the salaries of the copywriter and SMM), but you have control over all of it.
The advantage of owned media is that you supervise all content and how it is communicated. The disadvantage is that the potential customer knows you have written this content yourself. Promotion via owned media is often less productive than advertising via an independent platform, such as earned media.
Examples of Owned Media
The most common form of owned media is websites. Nevertheless, social media, blogs, and other social channels can also be examples of owned media channels. Let's look at a few popular owned media examples.
1. The website
A company's website is its digital business card. As compared to other owned media, a website is long-term, versatile ownership that you have absolute control over.
2. Content marketing
Content marketing is one of the best ways to provide value for your customers and build your brand position in the market. Blogs, for example, are a key extension of your company.
3. Social media marketing
Even though you are not the owner of the actual social media platforms (e.g., Facebook, Twitter, Instagram, or TikTok), your social media accounts are considered owned media. You create and control all content that is published in each account.
4. Email marketing
Similar to social media, email marketing belongs to the owned media channels. Even if your business pays for an email marketing provider or service, the email list and email content are still yours.
5. Word-of-mouth marketing
Word of mouth is one of the key advantages of using owned media channels. For example, you may have a new blog post, email sequence, online campaign, or product launch. By posting this new information on your social media pages, you're sharing your owned media (the referral campaign or other content) to increase your efforts toward word-of-mouth marketing.
Owned media works best when it provides value for the user. It should lead users toward its offerings (via benefits and engagement), rather than pushing products and services.
The channel our business gets the highest ROI is through email marketing. It is a combination of both paid and earned. We use not only organic placement, but also paid advertising to build our email list up. 30% of our monthly budget is spent specifically to build up our email channel, as we see a 20x ROI on average, which is 2-3x times higher than any other area. This is the same for both our online ecommerce website and all our brick and mortar locations.

Jeff Moriarty
Marketing Manager
Supplement Warehouse
What Is Earned Media
Earned media is so called because it is quite literally publicity you have earned. It includes any mention or conversation about your company that comes freely from others. This type of media is something you can't pay for or control. Earned media is something you get organically (even if it is an indirect result of paid or owned media).
Advertising via earned media is often very effective because it's independent and thus more trusted among your audience. Earned media can only be received if the customer who praises you really believes in your product.
Earned media strategies have the strongest return on investment because they increase brand visibility and exposures outside paid channels. It can be in the form of third-party content profiles, recommendations, reviews, reposts and retweets, mentions, or shares. Earned marketing channels can include blog posts, social media posts, interviews, newspaper articles, and any other outside distributed content.

Marilyn Zubak, Director of Acquisition, Offline Marketing, & Partnerships for Snif
Examples of Earned Media
Earned media essentially relates to word-of-mouth marketing, which includes any shares, mentions, or testimonials outside of paid or owned media. Here are some examples of earned media:
1. Public Relations (media publicity)
Many small or startup companies don't have a big marketing budget. Even with social media accounts, it's not easy to reach the target audience. Instead, some companies focus on advertising through existing publications.
2. SEO
Search engine optimization (SEO) is another example of earned media. Instead of spending money on paid ads, you're providing content and focusing on organic results. For example, if you create content for specific keywords or search queries, you may begin to notice an increase in visitors or higher search rankings, or even score a featured snippet.
3. Social media
Between brand mentions and shares, it's easy to appreciate why social media is a great earned media channel. In fact, this is where you'll see most people mention products and services and share content about them.
4. Review sites
Most businesses see reviews and testimonials as a great way to build a good image. They feature any reviews or user-generated content from existing clients and give an opportunity for positive or negative word of mouth to be shared.
Earned media is publicity that a company receives through word-of-mouth or news coverage, and it can be both positive (such as a rave review) or negative (such as a bad press mention).
So which type of media has the best ROI? Mostly earned media has the most impact, followed by owned media. Paid media had the least impact. It is seen that earned media "drives more than twice the sales of paid media." In other words, good word-of-mouth is worth its weight in gold. So if you're looking to get the most bang for your buck, focus on building up your earned media.

Harriet Chan, the co-founder and marketing director at CocoFinder
How Do Paid, Owned, and Earned Media Work Together
Now that you have a better understanding of how these media types differ, it's important to know how to connect them for an effective marketing strategy.
This example illustrates the easiest way to do that:
You have a special offer you want to post to social media. Instead of simply announcing it organically, you pay for it to display as an ad on a particular platform. The ad grabs the attention of a social media influencer and they share it on their account, which shows up in front of even more audiences.
This is an ideal way to mix paid, owned, and earned media for great results.
I believe that all three media are required to achieve the best ROI. You do not have to use all of them at the same time. You need content to make the most of any type of media, which calls for consistent publishing. When you combine these factors, you get a variety of channels. The best strategy involves having a balanced mixture and thoughtfully integrating it.

Sanket Shah, one of the founders and the CEO of InVideo
Online Publicity Workbook
100+ content ideas for your B2B startup;
ideal for do-it-yourself publicity plans;
schedule your PR campaign in advance.
Which Media Has the Best ROI?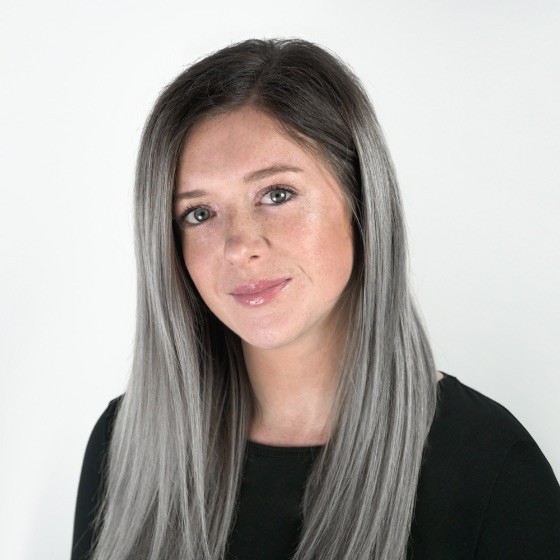 Hannah Wester, Client Services Director at Rewind Creative:
In terms of the best ROI, paid media wins hands-down every time. Not just for ROI, but for the speed you see the return coming in as well. Paid media works for so many different marketing objectives nowadays, outside of the usual website traffic and conversions, and you can start seeing results pretty much as soon as your campaigns are live. Of course, there is testing and learning which needs to be done to optimize your campaigns and budgets, but with the right expertise and knowledge for your paid channel, you can design campaigns that are built precisely for your desired outcome.
Depending on the marketing objectives, owned and earned media can be effective to see a return on investment – but it can be a much longer process. Owned media is a fantastic way to demonstrate the value you can give your audience but it often relies on earned and paid channels to build up your brand awareness, reputation, and reaches; or strong SEO strategies which can take a long time to start seeing the impact and results.
Earned media again plays a huge role in building up your brand's reputation and expertise, and with creative and bold digital PR tactics, as well as influencer marketing, it can have a significant impact in how your brand is perceived by your target audience. Again, this route can take a long time to build up and develop to the point where you're seeing the return, and also can involve upfront investment to earn media attention.
How do you determine the right marketing channels for your business?
When deciding which marketing channels to use and invest in, the first step is to identify what your main objectives are. Are you looking to increase your brand awareness? Get more traffic onto your website? Drive conversions or lead generation? All of these are suited to different marketing channels and activities, and quite often need a few different channels all working together to really drive results.
When looking at brand awareness, for example, digital PR not only supports your reach and coverage but also works to build up a recognized and credible reputation that your audience will build more trust with as a result. Social media can then be used as a channel to promote your brand, products, or services and build up an online community with your target audience and raise their awareness through genuine interactions and interest with them online.
If you're looking for conversions or lead generation, paid media campaigns will be the best route to seeing success and results. It's not quite as simple as just launching an ad for your product or service and you'll start seeing sign-ups or purchases; audiences need engagement, educating, and nurturing in order to create interest and demand in what you have to offer. This is often supported by value-added content that you can provide them to build their understanding of why your product or service solves a challenge or need that they have. Once you've created a campaign that moves people through these phases, you'll start to see those results at the conversion stage and be able to continue building on the data you've gathered about your audience, their behavior, and trends to inform your marketing decisions and tactics.
SEO, PR, and Marketing Experts on Paid, Owned & Earned Media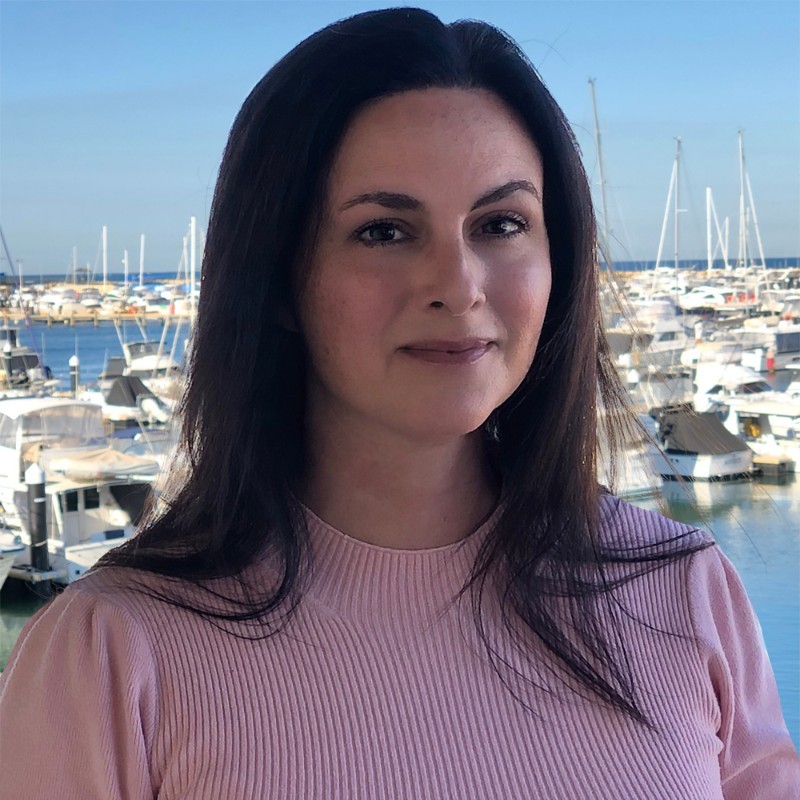 Teresha Aird, Head of SEO Marketing at Custom Neon:
"As an eCommerce startup, Custom Neon began with an almost 100% focus on paid media, specifically social media ads. This got the company up and running but is expensive to sustain and difficult to scale in the way we wanted to grow the company. Although we still use paid media it plays a much smaller part of the marketing/advertising mix than it did in our first year.
Our company's growth and international expansion have been almost entirely fuelled by owned and earned media. The three most important aspects of this are our search engine optimized websites and our curated social media content. Combined with our high-quality products and incredible customer service, this has earned us thousands of top 3 search engine results, business awards, press interviews and mentions, and over 1,000 five-star customer reviews.
In terms of audience reach, SEO is our top performer with organic and direct traffic accounting for roughly 70% of visitors to our websites. Paid media makes up approximately 10%.
As an eCommerce company, the decision to focus heavily on SEO was crucial to both our early growth and, more importantly, to our sustained success. Studies consistently show that customers trust organic search engine listings and online reviews more than they do paid ads. Of course, you need more than great SEO to get those reviews, they and word-of-mouth referrals have to be earned or all the high rankings in the world won't matter."
---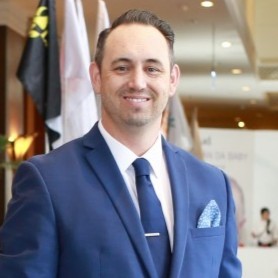 Robert Burns, Chief Marketing Officer at Kaskaid Hospitality & NULEEV:
Should you try all marketing channels, analyze, and adjust?
"Far and away, Earned Media has the best ROI. However, if you account for your investment in the Owned Media that turned into the Earned Media, the ROI is less. But if you invested in Owned Content Marketing, and something went viral unintentionally. It is a 100% win. Determining the right marketing channels for your business starts with your ideal customer, and the media that they consume most. Marketing to an older demographic would fall heavily on email, while marketing to a younger demographic may work better through social media. No matter who your ideal customer is, all digital channels should be used along with analytics to determine the ROI and effectiveness of each, and adjust the budget accordingly."
---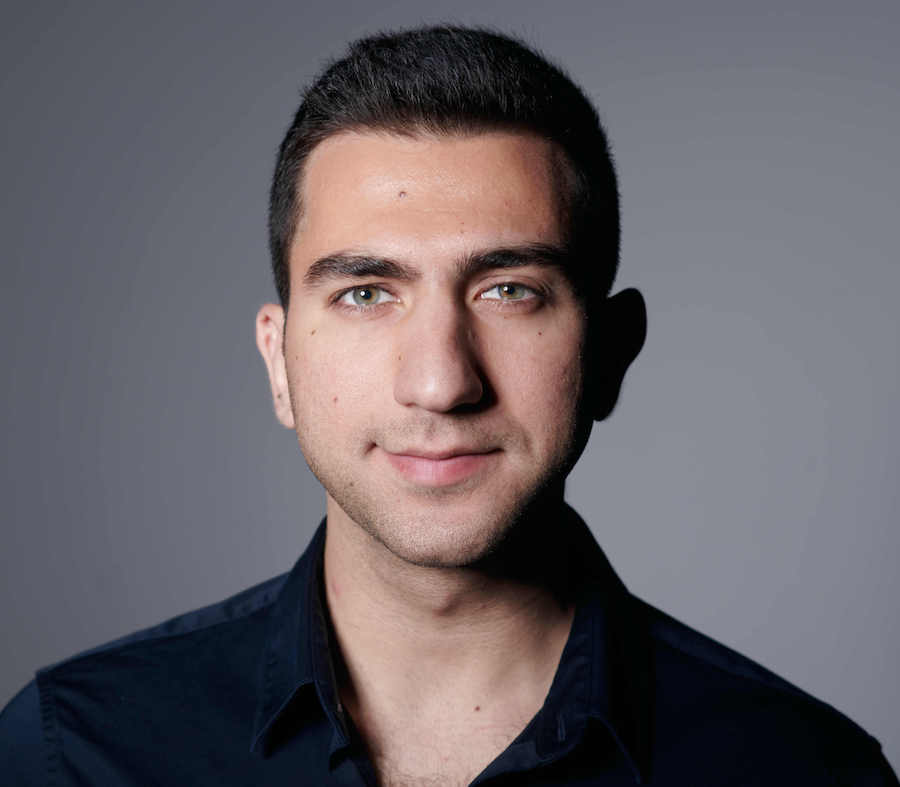 Farzad Rashidi, Lead Innovator at Respona: Which media has the best ROI: Paid, Owned, or Earned?
There is no definitive answer to this question as it depends on a number of factors, including the type of business, the products or services being offered, the target market, and the objectives of the marketing campaign. That said, some general guidelines can be followed in order to determine which media has the best ROI for a particular business.
Some factors to consider include the cost of the media (both in terms of money and time), the reach of the media (how many people will see or hear the message), and the effectiveness of the media (how well the message is likely to be received). Additionally, it is important to consider how well the media fits with the overall marketing strategy and how it will be integrated with other marketing channels.
Some businesses may find that paid media, such as television or radio advertising, has the best ROI because it allows them to reach numerous people with their message. Others may find that earned media, such as word-of-mouth or online reviews, is more effective because it is more trusted by consumers. Still, others may find that owned media, such as their website or blog, is the most effective because they have complete control over the content and can tailor it specifically to their target audience.
Ultimately, the best way to determine which media has the best ROI for a particular business is to experiment with different types of media and track the results. This will give businesses the ability to see which media is most effective at driving sales, leads, or other desired outcomes.
---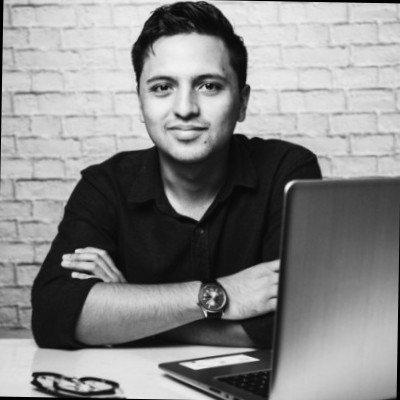 Saurav Ahuja, Marketing Specialist at ExcelTrick
Media that has the best ROI (paid, owned, or earned):
It's quite difficult to point out which media is best because all have their own potential benefits. However, with respect to ROI, owned media take the top position among these media but it has more attraction as compared to paid or earned media. They actually work together to drive conversions and traffic. These media whether paid, earned, or owned are examples of digital marketing strategy. As each of these can be beneficial in the leading generation process.
How to determine the right marketing channels for your business?
Methods to choose the right business marketing for our business
Some of the beneficial methods to choose the right business marketing for our business are mentioned below have a look:
Set goals
It is essential to make a clear plan and must pay attention to what our goals are, whether they are about increasing our sales, awareness of our brand, or any other goal.
Communicate with customers
To make the right decision to satisfy the customers it is important to communicate with customers.
Work hard to achieve your goals
When we set our goals it is now the time to work hard in order to achieve our aims.
---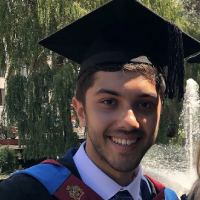 Brandon Wilkes, the Marketing Manager at "The Big Phone Store."
There is no simple answer to the question of which media type has the best ROI. It depends on a number of factors, including the type of business, the product or service being marketed, the target audience, and the goals of the marketing campaign.
To determine the right marketing channels for your business, it is important to consider all of these factors and to test different channels to see which ones are most effective. Paid media can be a great way to reach a large audience quickly, but it can be expensive. Owned media, such as a company website or blog, can be a cheaper option, but it takes time to build up an audience. Earned media, such as media coverage or word-of-mouth, is free but can be harder to control.
The best way to determine which media type is most effective for your business is to test different channels and track the results. By measuring the number of leads or sales generated, you can calculate the ROI for each type of media and compare the results.
---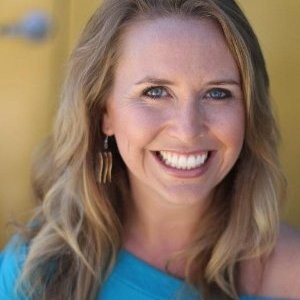 Kristien Matelski, Manager, Content/PR at Vizion Interactive
It's hard to say overall whether Paid, Owned, or Earned media has the "best" ROI. Typically, all three of these media types play together well, and it really depends on the resources available. If I had to pick one for best ROI, I'd choose Earned media because being picked up by the media can drive significant traffic to your site and cost you nothing or close to it.
Unfortunately, that also means it's also the most difficult media type to obtain because you can't just buy it. If you have all the money in the world, then Paid media can do wonders for your brand if used strategically and produce great ROI, but again that depends on your resources. There's a reason why everyone wants Earned media. It's the coveted media type because it's inexpensive, and it's also well respected by your audience because they trust an unbiased article featuring your brand, over a paid advertisement. Earned media is gold, so if you can get it, you're a winner and bound to see that ROI.
---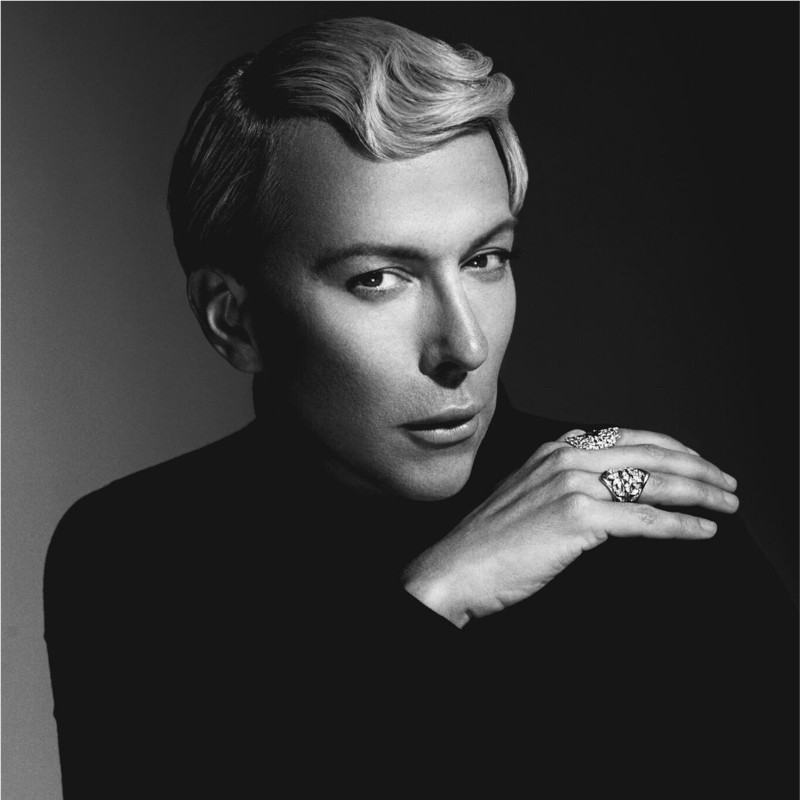 Derek Warburton, Media entrepreneur at MRWARBURTON MEDIA
All aspects considered, earned media has the best ROI among the three. You just can't put a price on the credibility that you stand to earn from this kind of content. This comes in two forms, both of which are important in each their own ways.
First is earned media from authoritative and respected media outlets. Regularly landing appearances and placements on these websites transform you into a legitimate expert in your space, a thought leader even. It shows audiences that you really know your space enough to deserve to be quoted by recognized outlets.
The second kind of earned media is user-generated content, like posts or reviews about you or your product. This is powerful in its own way because it shows other potential customers how good or effective the product or service has been for those who have already tried it.
It must be noted, however, that all of these rest on owned media. It can be said that owned media is the base and earned media (and paid media) are superstructures. Earned media may get you the best ROI, but without owned media, it would look like quotes flying around in thin air without anything solid to anchor itself on.
---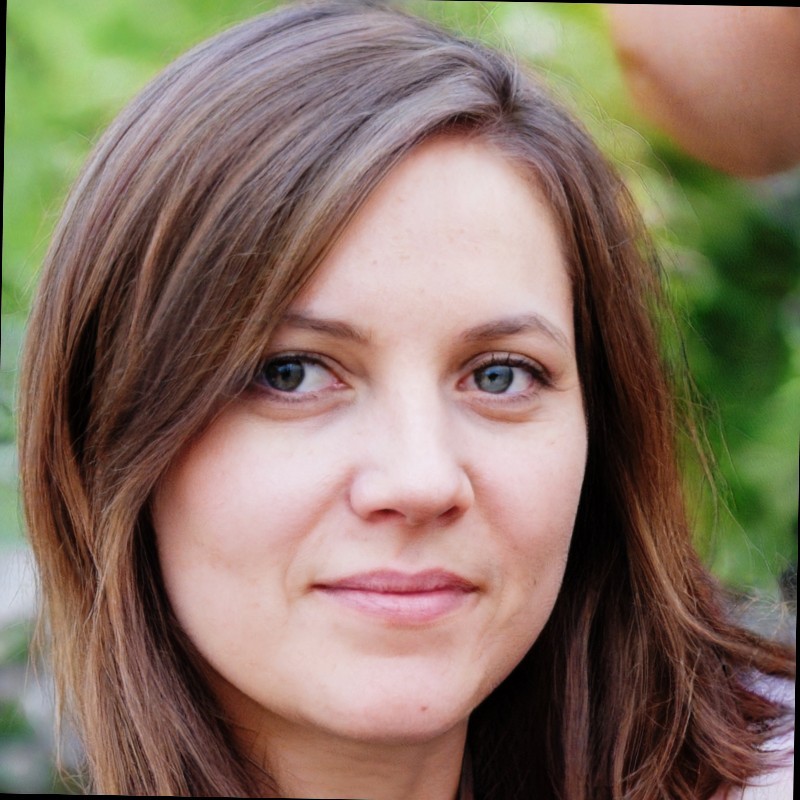 Stella Scott, Co-founder and Marketing Director of EasyPaydayLoan
In my opinion, earned media has the best ROI. The right way to determine the best marketing channels for your business is by learning from your competitors and considering your specific needs and financial potential. Earned media surpasses the rest of the online startups as it requires little time and money.
Like in paid and owned media, you can decide where to place your content and control outbound communication about your company. However, unlike paid media which, as the name suggests, requires funds, and owned media that may not have sufficient reach, earned media is technically free and is great for referral traffic.
Bottom Line
Whether you're working with paid, owned, or earned media channels, each type plays its own role in an effective marketing strategy. Every piece of content should run through one or a combination of these three channels. And with all the services available to support each type, your business can engage in paid, owned, and earned media and decide which one provides the best outcome.