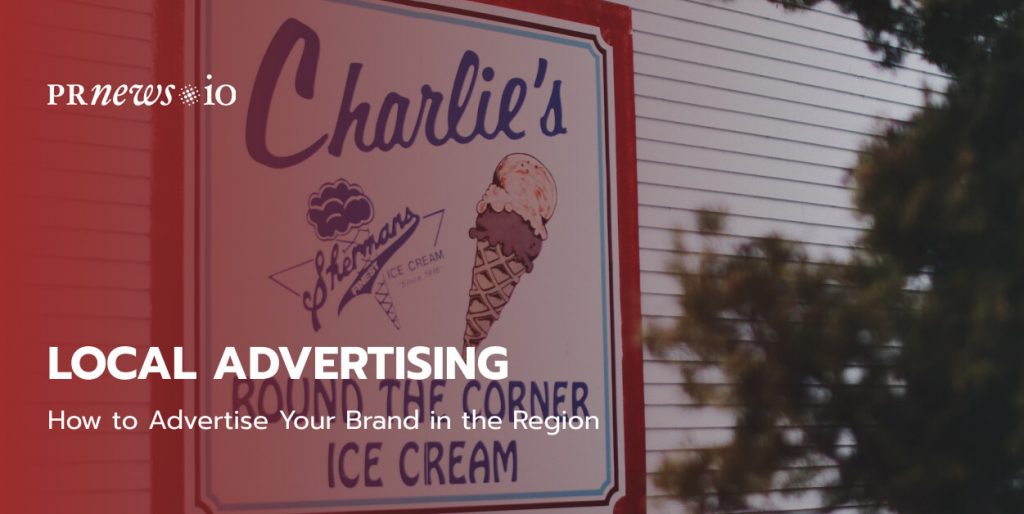 Small local companies often have a limited budget and are not willing to spend money on local advertising. But when it comes to promotion in a particular region, a small-scale local business has advantages over large companies: The extent of their market is clearly defined, and it is not difficult to manage it.
We have selected several advertising solutions that will help a small company expand its sphere of influence in its region.
Advertising in local print media
The newspaper is one of the main sources of information for ordinary consumers. It is an inexpensive and effective advertising channel. Many local publications can offer interesting methods of advertising besides the usual banners and standard ads. It is good when the subject of the newspaper coincides with the interests of your target audience.
Newspapers that are distributed on the streets for free fall into the hands of thousands of people every day and public offices are subscribed to the more serious newspapers, which are read in offices and enterprises. The newspaper is the most common format for retirees. Any grandmother who finds interesting information in the newspaper will have to tell her children or grandchildren about it.
Magazines are a more narrow channel. They attract a certain audience, which is why an advertising campaign in magazines can be targeted depending on the subject matter of the publication.
Magazines are effective when readers spend some time waiting—at the dentist, in hairdressing salons or beauty salons. It is a worthwhile idea to place information about a local perfume shop on the pages of a magazine that is read by the clients of beauty salons.
Magazines are distributed in large shopping centers, places where local shops that sell clothes, cosmetics, household appliances, toys and electronics are concentrated. Shopping centers themselves can publish magazines with information on the products presented in the stores of local companies.

Cable TV and local radio
On television, it is not necessary to advertise your company during the Super Bowl. The launch of a campaign in between advertisements for the sale or lease of real estate or during the announcements of TV shows can also have an effect. Such advertising is inexpensive, and the sales department of the local TV channel will help in offering good airtime.
Radio continues to occupy rather high positions among other marketing solutions. However, the cost of advertising on local radio stations is rather low. The radio has the largest audience coverage in comparison with other advertising channels. It is listened to on public transport, and music and advertising are being broadcasted on the streets on city radio stations.
Advertising on websites
Another opportunity to promote is local websites. It is useful to post information about your company on regional news, entertainment and business sites. A thoughtful approach will allow launching an advertising campaign in local online media even with small investments.
PRNEWS.io—a platform for publishing PR materials around the world—will help you create a publication plan, study information about publications—cost, size of readership, requirements for texts—and publish an article, press release or news in one or several local media.
Information about your company, when placed in specialized databases of companies with a powerful search algorithm, is very effective. This can be a location with data about the company on Google maps or 2GIS. Placing information about companies and short promotional messages on such resources can be done free of charge.
Read more: Frisor Barbershop Publicity In Local Media
Content Marketing Platform
100,000+ media publications;
get backlinks to your product;
scale work with content distribution.
Press releases
One of the most powerful and proven tools is the press release. Most importantly, it should not stand out from the usual format. A press release should tell the story, and not turn into a flashy advertisement. As a rule, there is a section with press releases on any news site.
Any event—discounts, promotions, an increase in the variety of the product offering—can be presented in the format of a press release. This tool is actively used by online stores and companies from the services sector: dentistry, travel agencies, cleaning companies, hairdressers and beauty salons.
Other media reprint press releases, which can attract public attention. This will help achieve the effects of a real PR campaign, even on a limited budget. Quality material with an interesting presentation will work on its own.
The most important aspect is to strictly adhere to the canons of a press release and not go beyond the limits of the genre. It is better to order the writing of a press release from professionals. One of the companies providing this service is PRNEWS.io. Our specialists will not only help you with the publication of the press release but will also prepare the text in accordance with the requirements of the client, translate it into the language of the site and recommend the best media for its placement.
Read more: How to Send a Press Release to Local Media
Public events
It is necessary to take part in local exhibitions and organize public events, such as open days and presentations of goods and services. Mass events will help attract new customers and establish business relations with partners or suppliers.
Conferences, exhibitions and other local events are thoroughly covered by the press, and this is another source of advertising.
Trade unions
Participation in the professional community is also effective. As a rule, many professional or business organizations provide participants with benefits, such as free placement on their websites or in special sections of their press. Membership in a union is a sign of status and importance.
Accordingly, professional fishing unions are welcoming to local shops selling fishing gear and agrarian communities provide advertising space for specialized companies that focus on fertilizers or food for animals, and so on.
Mailing list to customers
The only thing that you may need for promotion via email is time. The Pareto principle states that one-fifth of the clients of any company will account for 80% of sales. Sometimes, instead of frantically searching for new customers, it is better to spend your energy on providing excellent service to the existing ones.
Various promotions, discount coupons, newsletters, useful articles and reviews will help with this.
The application of even just a few of the solutions listed above can give an excellent result. The most important aspect is not to worry about unnecessary spending and to discover the most effective methods. In any advertising campaign, the most important aspect is careful planning and the analysis of the results obtained.
Try out all of the methods listed above, and, after you have decided on the most effective one, direct your advertising budget there. As a result, the best option for a barbershop might be advertising on the radio, the maximum effect for a beauty salon might come from a local magazine and the distribution of leaflets, but seasonal discounts from a travel company might be appreciated by users of social networks and local online media.

Industry experts about local advertising
Paige Arnof-Fenn, Founder and CEO of Mavens and Moguls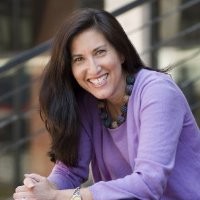 I started a global branding and digital marketing firm 20 years ago and local exposure supports your SEO efforts. You do not exist today if you cannot be found online. If we learned anything during COVID, it is that SEO is only growing in importance. To rank higher on Google today starts with managing your Google Business Profile, formerly called Google My Business. You have to remember the majority of people now use mobile technology, so in a mobile-first/mobile-only world, Google is now considering the mobile-first design as a ranking factor for websites to improve performance. Because of this, make sure to include the following information:
Physical address
Phone number and email address
Hours of operation
Directions to the physical store
Website URL
Photos of the store and your products
If the business has a Yelp profile, verify all of the information there too, including your business's address, phone number, email address, website and hours of operation. Incorrect contact information could hurt your local business. Getting high ratings and good testimonials builds trust and engagement.
Create a social media presence. If your customers do not use Facebook, Twitter or Instagram to find you, then you do not need to make them a priority. LinkedIn matters the most in building a trusted brand for many professional service businesses like mine.
Lauren Cook-McKay, Vice President of Marketing at Divorce Answers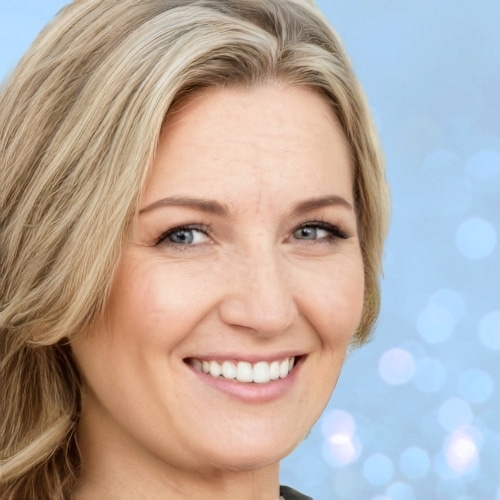 Incorporate your own branding when you send direct mail or email to the local community. When it comes to advertising your practice, especially if it involves health, it's best to be personal as much as possible through direct mail. For one, a lot of people find it difficult to trust a medical service right away and would rather stick to what they have always been used to. However, it's good to let the community know who you are in a more intimate manner. You can introduce yourself the way you want to be introduced through mail or email instead of just ads or billboards, where people see you as selling yourself more than introducing yourself as someone genuine. Let them know why the community is important to you and why you put up your business there in the first place. It helps motivate them to try something new.
Andrew Taylor, director of Net Lawman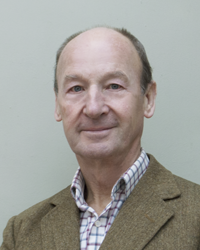 Today, the situation is very favorable for local advertising. Due to the pandemic, more and more people switched and stayed working from home, which led to major changes in travel routes and therefore in shopping habits.
You can imagine a person who, until recently, worked in an office from 9 a.m. to 5 p.m., and then on the way home from work, they stopped by their favorite store on the way home and did some shopping. However, given that many workers no longer go into the office (or go in only a couple times a week), this person has started shopping at the neighborhood store.
In addition to movement habits, the pandemic also led to an increase in the sense of community, which was also reflected in shopping habits. More precisely, more customers are paying attention to the sourcing of products, and what is even more important is that support for local stores is also growing. In such conditions, it is an ideal opportunity to advertise local stores in a hyperlocal environment because of the potential to reach new customers who will be happy to support such a store.
Max Shak from SurvivalGearShack.com
Local media: One of the best returns I received from my advertising budget was when I bought a page in the local free newspaper.
Additionally, don't forget about local radio stations, billboards, community message boards, guerilla ads on street poles and park bench advertisements.
Advertise on the calendars, depending on the target market. As part of a campaign to target university students, I bought space on the calendar they give to students.
Rohit Bimbra, the CEO/Founder of HomeHealthcareShoppe.com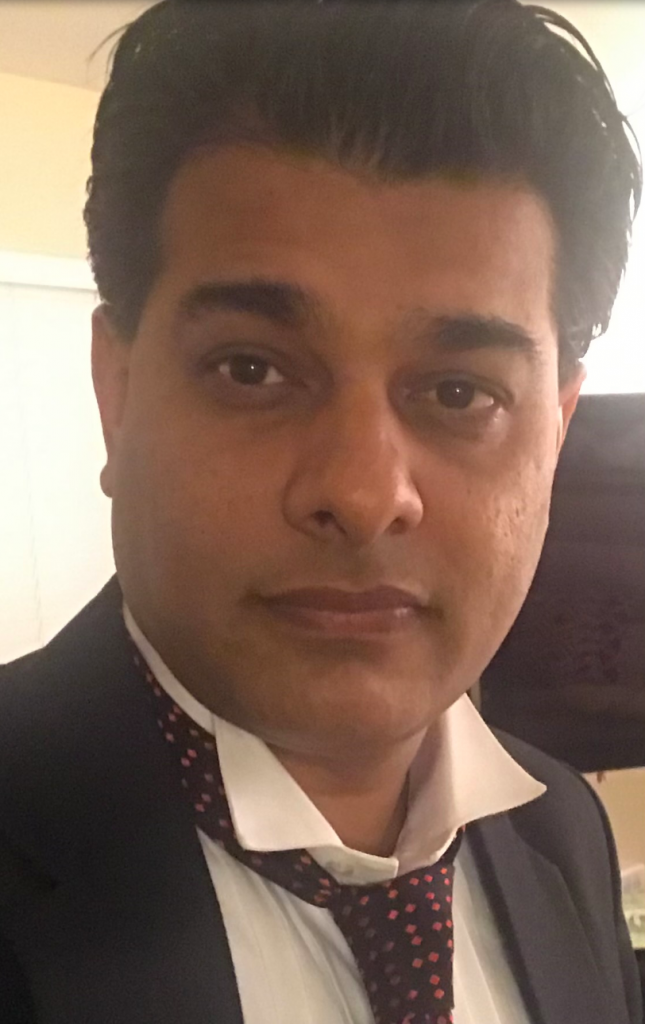 The best tip I can give you for local advertising is to start with your customer in mind. What does your customer want and need? How can you reach them where they are? And what message will resonate with them? Keep these things in mind as you develop your advertising strategy and you'll be well on your way to success.
Another great tip is to get involved with your community. Sponsoring a local event or participating in activities that your target market is interested in can help you get your brand in front of them in a way that is positive and memorable.
Finally, don't forget the power of word-of-mouth marketing. Make sure your customers are happy with their experience with your brand and they will be more likely to tell others about you. This can be one of the most effective forms of advertising, so make sure you're doing everything you can to deliver great customer service.
Caitlyn Parish, Founder and CEO at Cicinia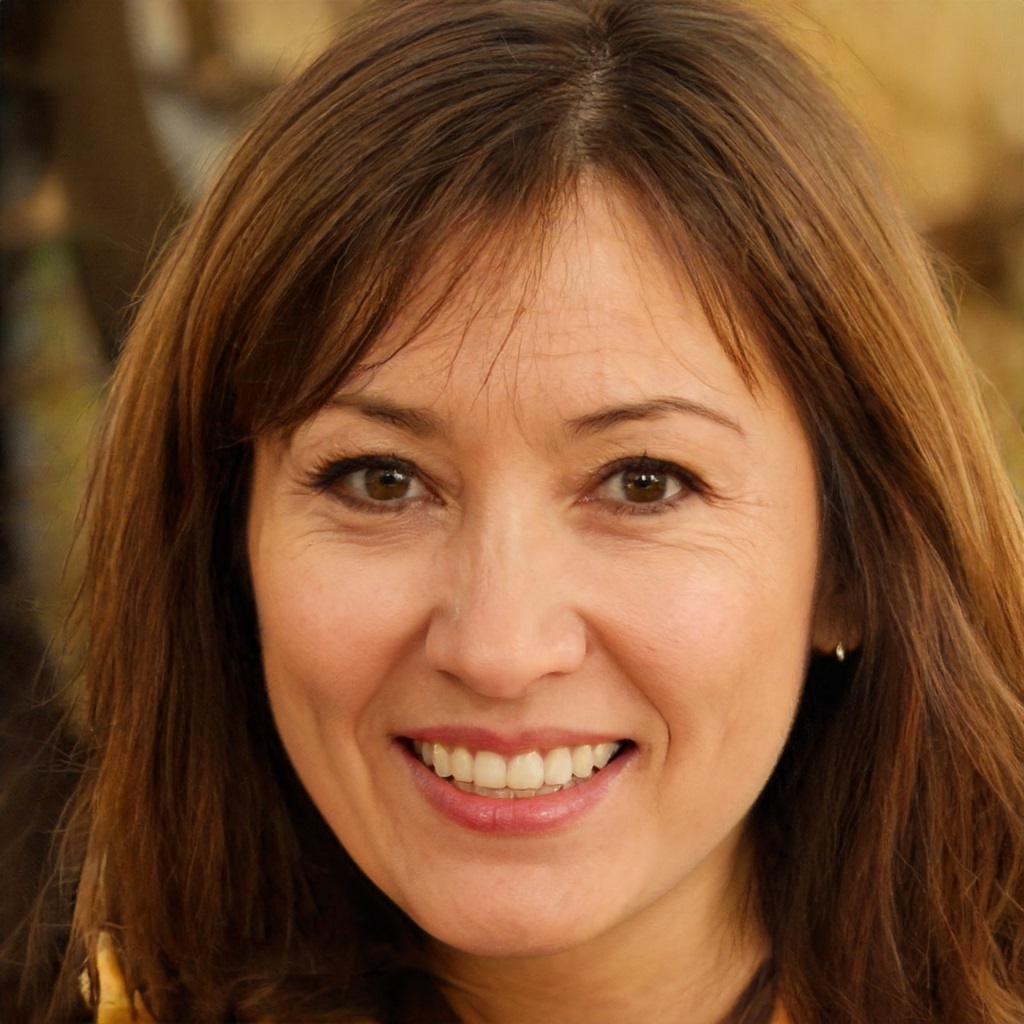 Local advertising can be incredibly effective when done correctly. Here are some tips:
1. Make use of social media platforms: Social media platforms like Facebook, Twitter and LinkedIn offer great opportunities for local businesses to market themselves. By creating a strong presence on these platforms and regularly sharing engaging content, you can reach out to your target audience and create a strong brand identity.
2. Get listed on online directories: There are numerous online directories that allow businesses to list their details. Getting listed on such directories can help improve your visibility and attract more customers.
3. Participate in local events and fairs. Events and fairs provide a great opportunity to connect with potential customers in your locality. By participating in such events, you can raise awareness about your brand and generate leads.
4. Advertise in local publications: Local newspapers and magazines offer a great way to reach out to your target audience. You can place ads in these publications or even write articles or columns that can help promote your business.
5. Make use of digital marketing tools: Digital marketing tools like SEO and pay-per-click advertising can be very effective in reaching out to customers in your locality. By making use of these tools, you can ensure that your website appears at the top of search engine results pages and attract more visitors.
Alice Eve, Marketing Director at Cicinia France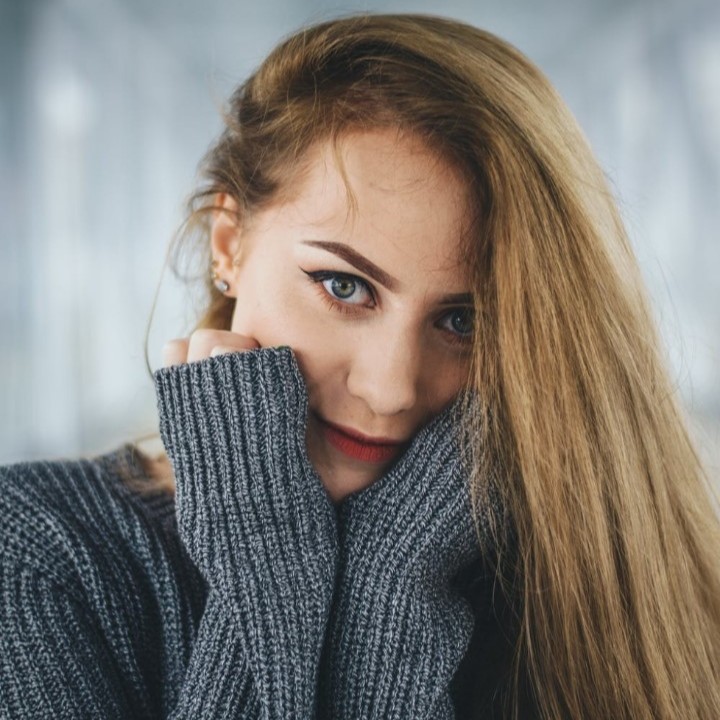 Google is used by almost everyone. If SEO is a more organic way to rank well on Google, Google Ads is a paid method. Google Ads is a type of online advertising model that allows small businesses to display their ads to people who are searching for relevant products and services online. You are charged each time a potential customer clicks on the advertisement you created.
To be honest, Google Ads is all your business needs to attract local customers. You can select a variety of parameters to effectively target your potential customers. Most importantly, you can target your customers based on their location, making it ideal for local businesses.
Social media is essential for any type of business. There are simply too many people using it, and local businesses cannot afford to ignore it. You name it: Facebook, Twitter, Instagram, LinkedIn and so on. These numerous social media platforms all have millions of users. These users can be reached organically or through paid advertising. You can target potential customers based on their location, similar to Google Ads or you can "catch" them with organic content tailored to their interests.
Steve Rose, Vice President at MoneyTransfers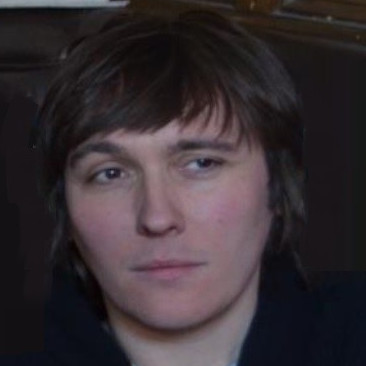 Utilize Google advertisements
Google ads connect your business with the people you want to reach by using text ads and graphic display ads on other websites. Text-based ads help your business show up high in search engine results for keywords and phrases that are relevant to your business. When using Google ads, you can be specific. For example, you might try to reach people who live close to your store or who are looking for the things you sell. Google AdWords is a good way to advertise that gives you a good return on your money. However, as a small business owner, you may reconsider the cost. Google has provided a solution for new users of Google Ads here. Check out the site and use the available credits to try out the different advertising strategies to see if they will help your business make money.
Read more:
Save to Pinterest
You can save this blog post about local advertising to your Pinterest board for later.