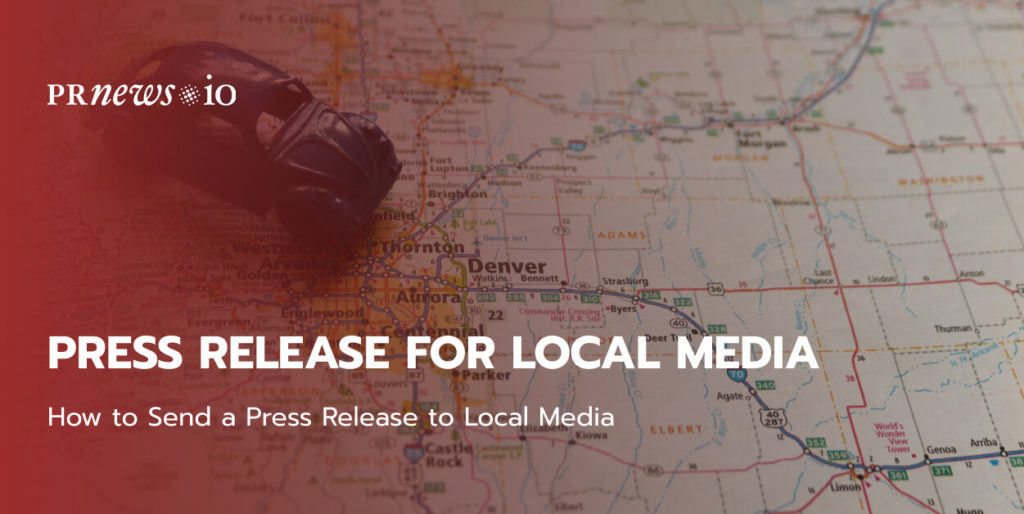 How to send a press release to local media?
Every company that embarks on the path of sustainable development and wants to declare itself to a broad audience is faced with the need to disseminate press releases on activities. The publication of press releases in the media and on news sites increases the company's positive image, brings new customers, and, if there are links, positively affects the ranking of the site.
How to Write Press Release – Guidelines, Formats, Free Samples
Media Distribution Benefits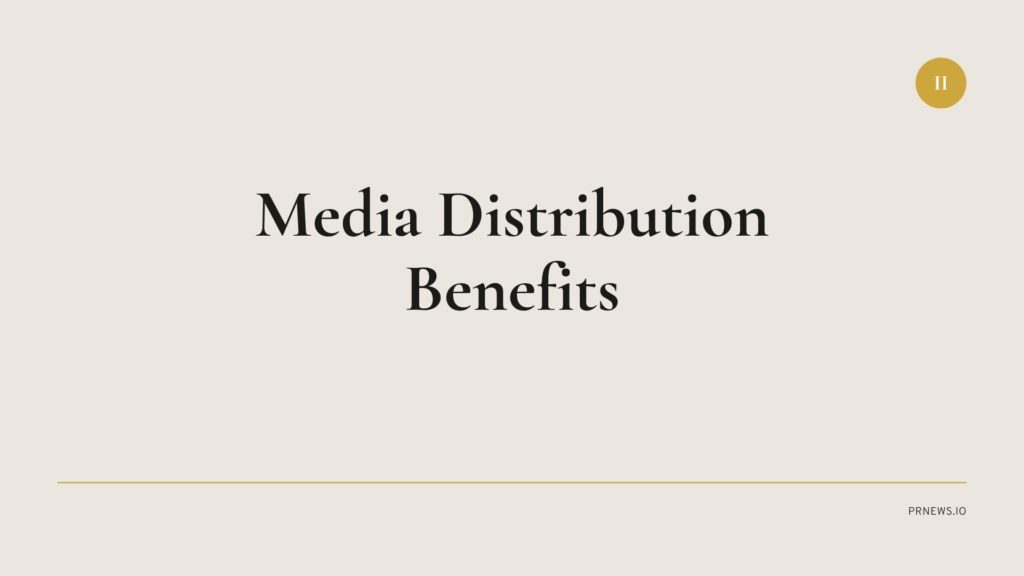 Distribution and posting of the press release give:
Formation of a Positive Image
Regular mention of the company in the media forms a positive brand image. If news sites do not write about you, you simply do not exist. The publication of press releases in the media forms the image of the brand's credibility and reliability in the eyes of partners and customers.
Increase sales
The distribution of press releases leads to increase traffic to the company's website, which increases the number of orders for your goods or services.
Site Promotion (SEO)
The text of the press release is instantly indexed by search engines. The links contained in it are perceived by search engines as natural. More nanural links to your website – better position of the company's website in Google.
That is, the subscriber receives directly and almost in real-time each press release containing a predetermined word or expression, for example, proposify alternative.
Neutralize negative content
It is no secret that sometimes unscrupulous competitors engage in a dishonest struggle and disseminate negative information about other companies. The distribution of press releases will help to displace the negative from the first positions in the search results.
Explain: a press release will not help the brand magically find itself on the cover of Forbes or Fast Company. But if you do everything right, a press release becomes a powerful tool for promotion. With it, you can talk about significant things that your company does.
How to Choose the Right Time for Sending?
Think you can send a press release immediately after it is ready? You need to plan the day and time of dispatch carefully.
Most people check out their emails in the morning to check out what they missed the previous day. It is a good idea to send your press release out early. However, don't forget that an average of 300 emails are waiting for journalists in the morning. Maybe it's better to wait an hour or two.
According to our data:
The best day to send a press release is on Thursday.
The best time to send a press release is between 10 am and 2 pm.
If possible, avoid Wednesdays, Fridays, and weekends, when it's difficult or almost impossible to get the editors' attention. Hourwise, avoid afternoons (2 pm-6 pm) and early mornings.
Read more: The Best Time & Day to Send a Press Release
How to Send Out a Press Release?
Every publisher knows that the creation of high-quality content is not limited: it still needs to be conveyed to readers. Therefore, it is best to publish press releases on news resources and news collectors simultaneously with posting on the corporate website.
There are many resources available to host corporate press releases. Some of them are universal; others specialize in specific topics (oil, hi-tech, medicine, etc.). They are virtual analogs of traditional news agencies, and one of their advantages is the possibility of subsequent reprinting of published messages in online and print media and even news aggregators.
A regular search allows you to track the fact of reprinting. Usually, the moment of truth comes on the second or third day after the publication of the press release — on sites interested in the news, the first publications appear that bring new visitors to the site. If after this time reprints do not appear, then the press release failed, and it is worth analyzing why. Having discovered and taken into account the mistakes made, you may well get access to dozens or even hundreds of Internet resources through a single release next time.
Distribution in RSS Feeds of News Portals
Many distribution services also have RSS feeds (the Really Simple Syndication news export standard) of published messages available for other sites, blogs, and individual users. Thus, each release presented in RSS format can view thousands of subscribers of the RSS feed.
News services such as Google News, where the newsletter is based on keywords and phrases, also have this opportunity. That is, the subscriber receives directly and almost in real-time each press release containing a predetermined word or expression.
How to Submit a Press Release to Local Media?
Press releases should be transmitted to the media in a timely and effective way. The recipient's name should always be included in releases whenever possible. Releases can be sent immediately to a large number of recipients — this approach is called macro-distribution — or carefully selected target sources in the media; this technique is called micro-distribution.
The high costs of mail and specialized delivery services result in most public relations professionals carefully selecting recipients' press releases, avoiding those who are unlikely to use their material. Therefore, public relations specialists should identify media sources suitable for their firm or customers.
Press releases to local media can be delivered by first-class mail, fax, e-mail, or courier if they contain urgent material. Using regular mail to save on mail costs is unreasonable. Delivery is delayed, and mass mail recipients usually discard it as unimportant.
The delivery of releases throughout the region or the country is more difficult due to the time belts and the need to attract the media and persons' attention in areas where the sender is not sufficiently aware of the local situation. Accurate, regularly updated address lists significantly affect the amount of coverage that a press release will receive. For this reason, many organizations hire special distributors to work with distribution.
Content Marketing Platform
100,000+ media publications;
get backlinks to your product;
scale work with content distribution.
Giving the Press Release a Specific Local Character
Nationwide corporations realize that when the releases they send are tied to a specific area, they are much more widely used by the media. The local "feed angle" should, if possible, be reflected in the chapeau. Using the names of local celebrities and regional names or statistics attracts editors: they know that these interests readers.
For example, a certain corporation with offices and factories in 20 cities sends a press release stating that at present there are 30 thousand workers in its system who last year received salaries and payments for health needs in such and such a volume. This release may easily pass in the newspapers of some cities where the company operates, but will not receive any or almost any coverage in the broadcast media because it is too general.
Even the company's employees will hardly connect this release with themselves. However, if press releases report how many employees the company has in this area, they are likely to be used widely.
In a comprehensive study of press releases and their appeal, Professor Linda P. Morton of the University of Oklahoma revealed that less than 10% of press releases viewed by her were adapted to local conditions. When they considered the local situation, their practical use jumped sharply up.
Morton reported: "For example, out of 174 press releases that bear in mind the local situation, 78 were published. Compared to these figures, of the 1,174 general releases, only 87 were used."
Should Press Releases be Distributed by Special Services?
Using special services is a wild card for business owners. They allow you to send your release to the appropriate journalists without having to do manual work yourself.
The most convenient distribution service is PRNEWS.IO. We offer a full range of services: from writing to distributing a press release in any regional or general media.
Although the cost of distributing press releases may seem high, remember that time is money. And by allowing experts to distribute your news, you will devote more time to what affects your profits.
Do you Need Help in Drafting and Preparing a Press Release?
Most often, PR employees are interested in distributing news and press releases. These professionals; know how to prepare a document for placement in the media. However, if you have a small company and a PR specialist in the company staff, we are ready to write. Our experts will bring the text to the optimal option, which may interest the media. Working with text is one of the hallmarks of our PRNEWS.IO, compared to other services.
How to Send a Press Release to Local Media Using PRNEWS.IO?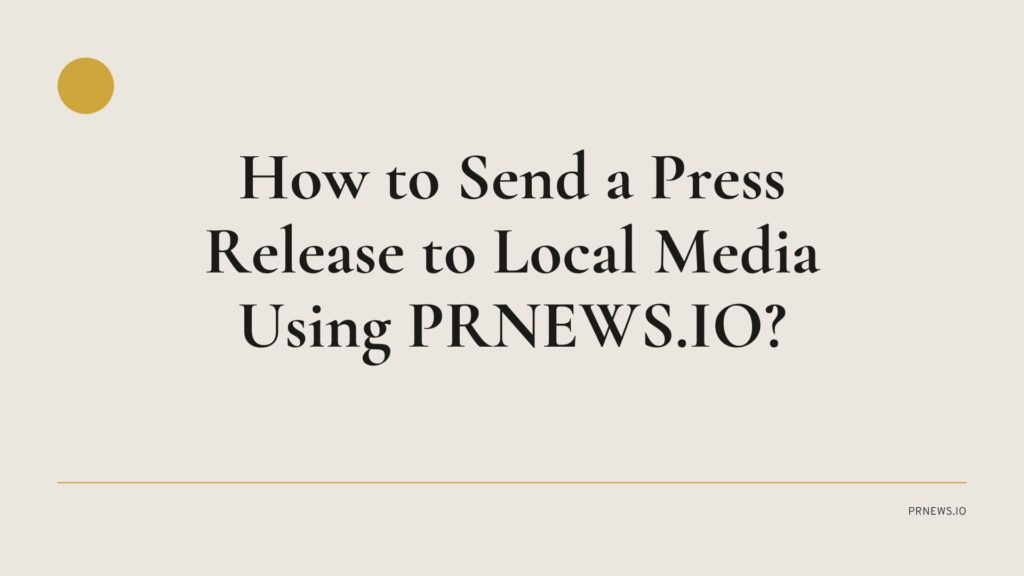 If you don't want to fool your head with outreaches, site editors, and others, then you can simply order publications in local media of interest for several clicks.
To do this, you need:
Go to PRNEWS.IO Media Catalog

Sign up or Log in using your data.

Select the desired country and region to publish your press release.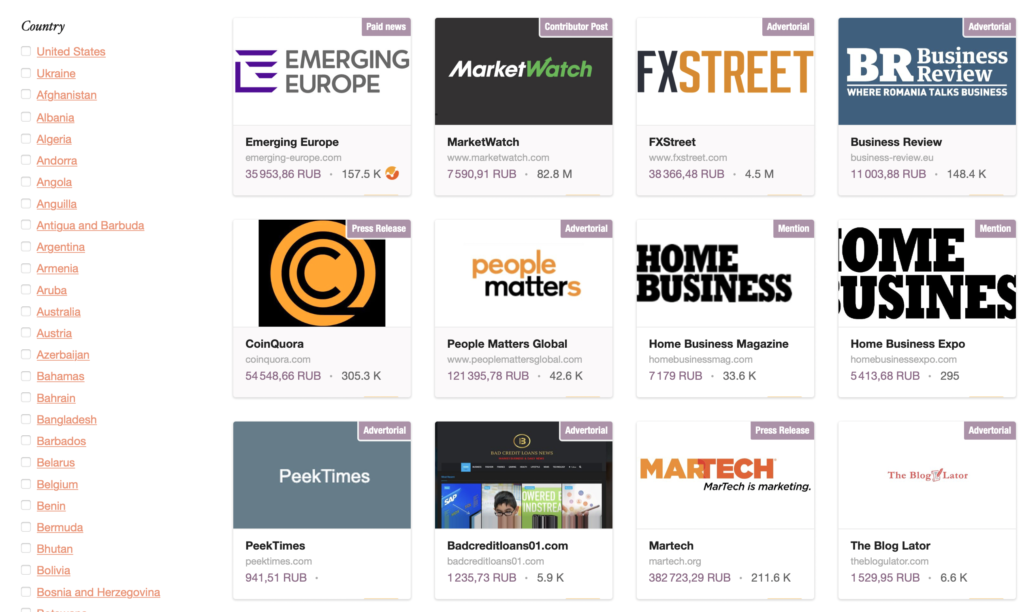 Add to your cart a list of available local media you want to publish.
Make an order and pay for it.
We are not just a service for sending out press releases. We are a company with a lot of experience, and we know how to make the press release interesting for journalists, having received the maximum number of publications. With our help, you will save time and resources for your company. Compared to other services for sending out a press release, our main advantage is a careful approach to the client.
How To Do Public Relations For Small Business
How to use PRNEWS.io
In this video, I share a great tool called PRNEWS.IO – a marketplace where PR specialists, internet marketers, and advertisers can buy sponsored content. PR is great for visibility, business growth, and SEO backlinks (it can help you rank in Google)
FAQ: how to send a press release to local media
Where to send a press release?
To decide where to send a press release, you just need to open the catalog on the PRNEWS.IO website and choose the necessary options. Before choosing publications for publication, you just need to sort by your region.
Who to send a press release to?
It is necessary to send out press releases first of all to journalists who will be interested in its publication. Local newspapers and other printed publications in your region. Contact the editors of local news channels. Use targeted newspapers, news sites on the Internet, and other media in those regions in which you are interested in expanding business. Send a press release to key players in your business, including industry leaders and famous bloggers.