Online reputation management for doctors. A modern customer searches the web and reads user reviews before deciding whether a certain product or service meets their expectations. The same rule is applied to choosing doctors and healthcare specialists. The more people leave a positive review about the qualifications of certain specialists, the more likely people will book an appointment with them. Online reputation management for doctors is a crucial factor that lets them stay ahead of the competition and look good in the customers' eyes. 
Considering the growing interest in doctor reputation management and demand among niche-specific experts, we have decided to share a compilation of the most effective techniques and approaches for doctors' effective online reputation management. You asked we did. This article considers the most effective online reputation management for doctors.
What's Online Reputation Management for Doctors
Online reputation management for physicians and niche-specific healthcare specialists falls under the category of marketing services that can improve the online presence of health professionals. Doctor reputation management services take care of tackling the reviews, embarrassing public incidents, and bad press coverage that might affect the success of a medical practitioner.
Medical practices see one-third of drop-in visits and calls when a negative review or media coverage about a doctor appears online. Doctors appear in crisis mode whenever it happens and often faces difficulties restoring their reputation.
Reputation management companies commonly refuse to divulge the techniques aimed at doctor reputation management. Unlike most other agencies, PRNEWS.IO knows how to approach reputation management for doctors.
We are often asked about must-follow ​​medical reputation management software and tips for doctors. Our services help doctors and niche-specific professionals displace negative news from Google search results, replacing them with positive new and fresh ones. We can also help you control and create info reasons in your industry. Besides, you can order publications on news sites and the most trusted media outlets in your niche.
If your medical practice deals with reputation issues, check out the following physician online reputation management guide.
Online Reputation Management for Doctors – Top 10 Strategies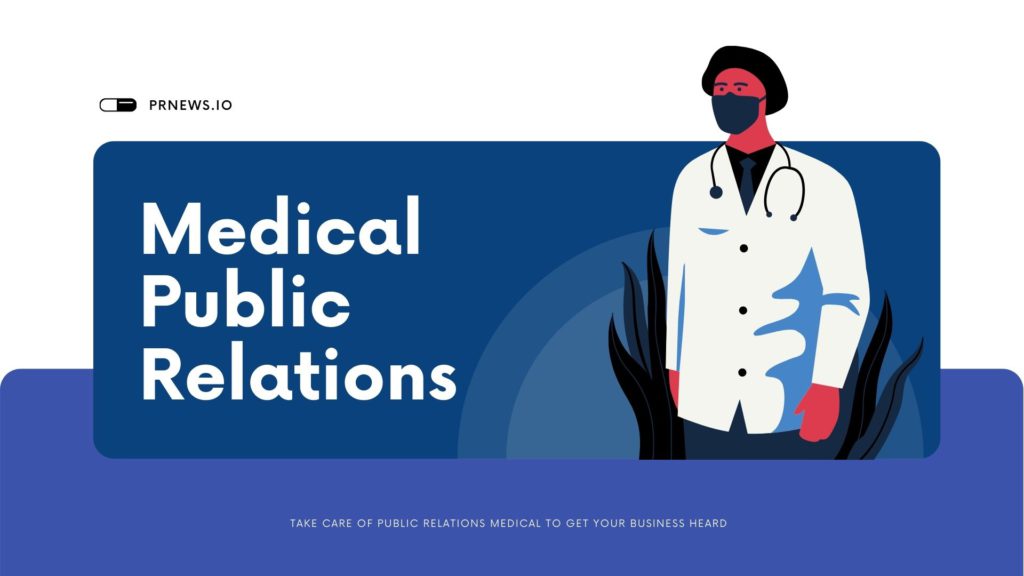 #1 Building a Website Dedicated to Your Practice
It's the first and foremost step that every healthcare specialist should take. A website is the most effective online marketing tool that introduces you to the digital world, tells your story, promotes your services, and reveals testimonials about the quality of services a physician provides.
Launching a website has multiple benefits for doctors, like:
When patients look up a physician's name on the web, they will come across your website.
In the online reputation management for doctors, it's vital to run a website that represents critical information about the doctor's expertise. An official web page takes a central place in the online reputation management, to which the rest of the websites dedicated to your business will link back.
A personal website can serve as a forum where doctors can share updates about their practice, show leadership, and engage with patients.
Simply put, running an official website is one of the most effective online reputation management strategies for doctors.
#2 Running a Blog
Running a blog is the nest must-follow strategy on online reputation management for doctors, which all marketing professionals recommend you to implement. Physicians can use blogs to communicate with patients and show their expertise in multiple questions. While keeping a blog regularly updated, doctors and healthcare projects are more likely to get new clients, garner repeat business, and rank higher in Google search results.
Running a blog can seem to be a daunting task. However, when done right, it can bring many rewards to physicians, like:
It leads to more business and referrals.
It guarantees that your content becomes findable in Google search results. That's why most reputation management companies focus their effort on creating medical blogs to bury negative results in search engines.
#3 Contributing Blog Posts to Other Sites
When dealing with doctor reputation management, the key to success is creating timely relevant content associated with a physician's name and spreading it across the web. The next step following the creation of a doctor's blog is to create new content published on other sites and blogs related to your niche.
At PRNEWS.IO, we have an impressive database of the top-trending and the most trusted websites and blogs related to the medical and healthcare industry. We can help you develop topics that most favorably showcase your skills and expertise and get them published on other blogs and sites with backlinks to your official web resource.
#4 Creating Powerful Social Media Presence
Search engines consider multiple signals when ranking content for a specific search term. Social media is among them. The number of visits logs draws Google's attention, and websites get from Facebook, Twitter, LinkedIn, and other social media platforms. The strong correlation between Google search results and social media activities drives the most successful reputation management campaigns for doctors. Creating strong social media profiles combined with frequent posting has proven to be one of the most effective physician's online reputation management strategies.
#5 Implement Local SEO Practices
Google stats reveal that 97% of users search for local businesses online. That's why it's vital to focus on implementing local SEO practices for better online reputation management for doctors.
The priority for physicians and healthcare centers is making certain that locals searching for a physician's name see relevant results in Google. The most vital step worth considering is claiming a local Google business listing. Thus, when users search for a physician's name, Google will provide them with the doctor's Google map location, address, and phone number.
#6 Responding to All Google and Yelp Reviews
Most customers go to Google and Yelp when looking for new service providers. Dealing with customer reviews is one of the best ways for doctors to attract new clients. However, doctors' responses have not always sounded appropriate and even legal. That's why physicians should better have a staff person for this task who will respond to user reviews politely and less emotionally.
The most appropriate approach for doctors dealing with user reviews is to reply to both positive and negative feedback. This way, people researching doctors online can make the right decision on seeing how a medical specialist interacts with clients.
Should doctors respond to negative reviews? Definitely yes. Getting a negative review doesn't ruin a specialist's reputation. You cannot please everyone, and it's fine that not all patients a doctor deals with leave only positive reviews. When dealing with negative reviews, the right approach is to keep your head cool and give professional answers to every person.
#7 Create Healthcare Directory Profiles
One more essential strategy on online reputation management for doctors is to create profiles on various platforms set up specifically for doctors and healthcare specialists. Similar to social media platforms, doctors' healthcare directory profiles let physicians organically rank in Google and other search engines. The most popular online directories for doctors include CareDash, Doximity, Sharecare, WebMd, etc.
Physicians can easily influence Google search results by creating online profiles in established directories. The setup process commonly doesn't take much time and effort. Google sees verified directories as a legitimate signal for ranking doctors' profiles higher in search results, thus making them more findable for the target audience.
#8 Create Profiles on Q&A Sites
The technique is often ignored in ​​medical reputation management for doctors. By creating profiles of Q&A sites and writing replies to questions written by other users, doctors can improve their ranking positions in search results.
Quora is one of the leading Q&A sites where everyone can create a free profile and contribute to the community. It's a content platform that everyone can showcase expertise, credentials, and thought leadership and push down negative content associated with a specific physician's name or business practice.
#9 Use YouTube
YouTube is the second most popular search engine globally, which people use to find relevant content, testimonials, and other data. It's also one of the most effective online reputation management tools for doctors. Physicians may use YouTube to learn new methods, share their expertise, attract new patients, and even find new employees.
To get the maximum rewards from using YouTube for online reputation management, reputation management companies should create relevant content and promote it to the target audience. Both long and short videos can help deal with negative reviews. While watching doctors' video content on YouTube, people can see them in action, feel their personality, and relate to them as physicians outside online negative reviews.
Creating SlideShare online profiles is the last but not the least effective doctors' online reputation strategy. It's a social network letting physicians publish professional presentations, infographics, and documents online. The platform works similarly to other social media platforms mentioned on this list. Just like Quora, SlideShare is created around topics. Using a robust strategy lets doctors and businesses reach higher positions in search results while burying negative reviews.
Bottom Line: Online Reputation Management for Doctors
Doctors can bury negative reviews and improve their online reputation by following the recommendations described above. While creating fresh, authentic, and relevant content, healthcare specialists can replace negative reviews and improve their positions in search engines. However, it takes time to see the results of the online reputation management for doctors. Be patient and wise while working on your reputation.