The Importance of Public Relations Medical
Public relations medical. Many people still tend to think that PR stands for press releases. Yet, the truth is, public relations are all about communication. To convince you, let's picture this. Every year in the US, around 125,000 deaths could have been prevented if medication nonadherence wouldn't be one of the biggest obstacles. When it comes to costs, the US healthcare system loses $100B-$300B per year.
So, why do people decline medical treatment most? The reason for that is the lack of balanced information in a language they understand. That is why. It plays a key role in all unanswered questions raised. So, if you are not investing in PR, you're losing your game. It's your voice out in the world. Healthcare public relations is a growing field and if you haven't entered it, the time is now.
Medical PR is important because:
Your patients trust their doctor's advice.
Patients want to share news about you.
Patients are smart consumers.
What Is Medical Public Relations
For starters, it's important to be sensitive. The medical field can be a delicate subject regarding data and information, so it must be handled with discretion. Seek out expert insight, too. Physicians are trusted people and they can help when in doubt about treatments, technology, or even terminology.

Daivat Dholakia, VP of Operations, Essenvia
Having an online presence is one thing. Yet, having a website that communicates messaging to the target audience is the other. Waiting for prospects to find you is to no avail. If public relations are not a part of your healthcare marketing plan, you're losing. It's not enough to shout to the world you exist. Instead, to make your business effective, start managing your business communications. Get ready, that can be tough.
Managing your business communications can be tough. Simply put, your task is to make complex things understandable for an average person. If done properly, it can command the attention and promote your brand to the world. That could be done either in-house or by hiring an agency. If you find this challenging, PRNEWS.IO would do it for you.
Build Positive Online Reputation & Remove Negative from SERP
Why Invest in Public Relations Medical
To benefit from public relations in health care, make sure you know the goals. One thing to remember here is that is not always about promoting products. Instead, this is more about the help you can provide. Namely, to educate, build awareness, and share key events.
The harder you do, the easier it is for people to navigate medical dilemmas. When you educate, you gain trust. Medical jargon and technical phrases confuse your audience. So, explain to people what you do and why it matters. When it comes to building awareness, social media is a key way to reach your audience. Put information to the masses, and you'll be able to pace with the competition.
Benefits of Hiring an Agency for Public Relations Medical
If you are not sure you can do it yourself, here are some things to consider. Your hospital public relations plan must include SMART goals. If that is still unclear for you, then you need help. PRNEws.io would help you set specific KPIs for you for an extended period. And here's why.
#1 Put Your Unique Brand Story in Front of People
If a tree falls in a forest and no one hears it, does it make a sound? The same with your brand. To stand out in the crowded market, get our brand heard. Help people define your brand amongst the others that promise to be of value. Creating a unique story behind your brand is what a PR agency can do. They have much more time than you to be able to perfect said content. Also, networking connections with all possible media outlets is a huge benefit.
Do you have enough time to sit down and write articles? Article with reasons why build trust with your brand. Blog posts and press releases on how your brand has benefited people. What about attending networking events and exhibitions? Even if you do, it will harm your other tasks. Being Jack of all trades is possible, but not for long.
#2 Crisis Management: Build a Sense of Hope
Change is the only constant in the future of healthcare. As we evolve, our healthcare requirements naturally evolve. Keeping things at work in normal times is hard, while in a serious crisis, it becomes overstrained. And uncertainty can reach extreme levels. To help a brand operate in crisis mode, effective action is needed. To make informed decisions, you need specialized knowledge. That's where expert help comes to the rescue.
#2 Find Your Target Audience and Resonate with Them
Even the best articles might reduce your efforts to zero if you don't focus on your target audience. The moment you understand who you want to reach out will be groundbreaking. Sure, this will take time. But the result you'll get will pay it off. You might be surprised to know how many people are looking for your product or service. PRNews.io will help you reach your target audience so you can start building the vital foundations of trust and authority. Without this, your business is going to struggle to get off the ground.
Content Marketing Platform
100,000+ media publications;
get backlinks to your product;
scale work with content distribution.
Industry Experts about Medical Public Relations
Brian Hawkins, Marketing Manager at GhostBed.com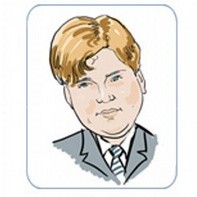 Become a Medical Expert for Journalists!
You know what they call you when you go to medical school, and you just barely pass to get your degree?
A doctor! Yes, a doctor and that has a lot of value and reputation to please the google gods
It's 10x better than any SEO tool or software to fix a bad reputation attack.
High-authority publications want to link real medical professionals with real medical advice. So be real, be human and provide value back to the web. You can do this by responding to medical expert journalist requests on Qwoted, HelpaReporter, or hashtags #prrequest #journorequest. In fact, some journalists get assigned by editors to require they get a quote from a medical professional. So you have a winning chance to score some great positive press and links back to your positive profiles online to boost your authority to let the sunshine on the front page of the search results.
Jamie Irwin, Director & Search Marketing Expert at Straight Up Search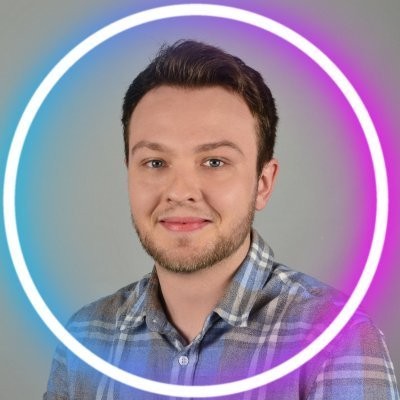 To ensure you maintain a positive digital identity, I suggest you make sure all online business listings are accurate, monitor what people are saying about you online by setting up Google Alerts, regularly interact with patients via rating sites such as Healthgrades and Yelp, and be proactive in responding to negative reviews.
It's also important to use social media wisely; leverage these platforms to promote treatments or services that help tell the story of what makes your practice unique. Share interesting content from your website or blog, and engage with patients and other healthcare professionals online. By following these tips, you can take care of your doctor's online reputation!
You can also leverage off-page signals by making sure that you're listed on reputable directories like Healthgrades and WebMD. These directories are trusted by patients and can help improve your online reputation.
Kelly Ashlen, founder of Sexsi Toys & marketing director for a medical clinic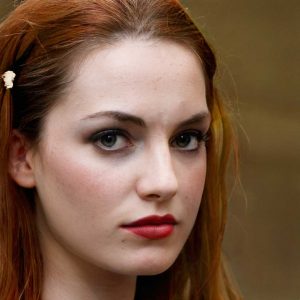 And here are some additional tips for beginning a PR strategy for doctors:
Define your goals and objectives. Before starting any PR efforts, it's important to have a clear idea of what you want to achieve. For a doctor, this might include increasing patient trust and engagement, promoting your practice and services, or positioning yourself as a thought leader in your field.
Develop a PR strategy. Once you have defined your goals and objectives, you can start to develop a plan for achieving them. This might include creating a media list, identifying key messages and spokespeople, and creating a calendar of activities and events. For a doctor, this could include writing articles or blog posts on health and wellness topics, participating in local events, or giving interviews to the media.
Build relationships with the media. One of the key elements of a successful PR campaign is having a good relationship with the media. This means reaching out to journalists, bloggers, and other influencers, and providing them with interesting and relevant content. For a doctor, this could include offering your expertise on health-related topics, providing comments on current issues, or sharing interesting case studies.
Create compelling content. In order to get media coverage, you need to have something interesting and newsworthy to say. For a doctor, this could be a new treatment or technology you are using in your practice, a unique perspective on a health issue, or a success story from one of your patients. Make sure your content is well-written, informative, and attention-grabbing.
Monitor and measure your results. It's important to track the results of your PR efforts to see what is working and what isn't. This might include metrics such as media placements, website traffic, social media engagement, and patient feedback. Use this information to fine-tune your strategy and improve your results.
Overall, effective PR for a doctor requires a combination of strategy, relationship-building, and compelling content. By following these tips, you can help to build and maintain a positive image for your practice and establish yourself as a trusted and respected medical provider.
How Much Does Medical PR cost?
The cost of a Medical PR campaign will vary depending on the type of campaign the scope of services included in the monthly retainer. There are several factors that determine how much medical PR costs including:
Campaign length
Media placement goals
Agency fees
The advantage of our company is that you can see the publication prices at a glance and plan your PR campaigns with confidence.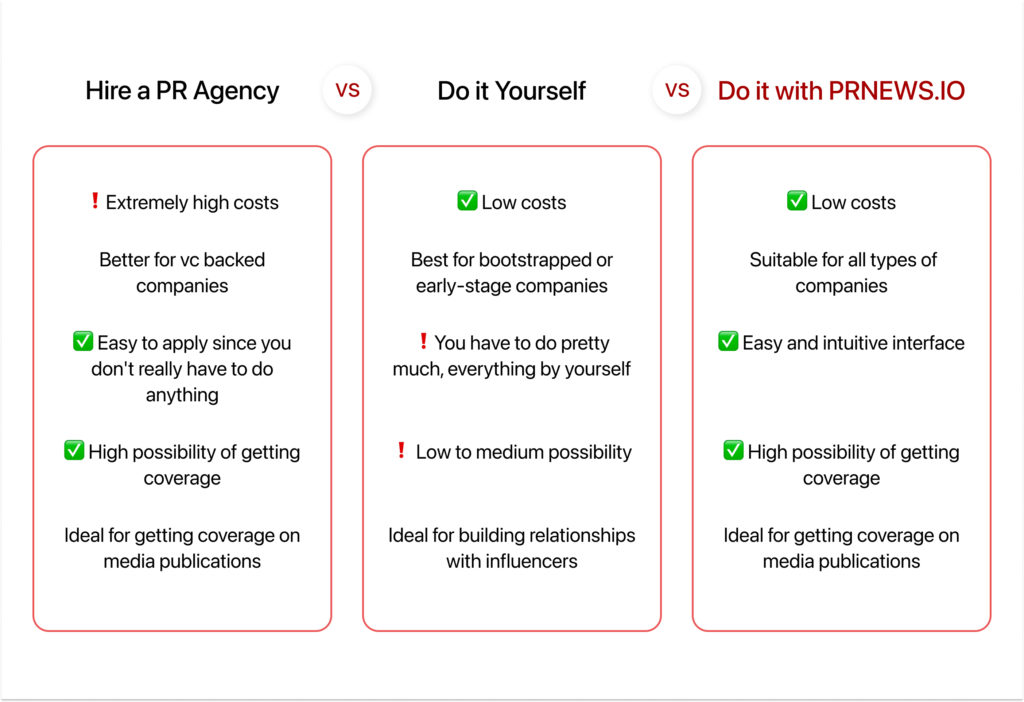 Read more: The Hidden Costs of Hiring PR Agency
Conclusion: Medical Public Relations
Odds are, you want your brand to be a successful leader in your niche. Then you need to be able to constantly meet the market's changing needs. Be proactive and work with the clients to give them a sense of good through these trying times. Managing the flow of positive information in hospital public relations is what a PR agency could do. They can help minimize damage to your brand, reputation, and profitability. Ideally, let PRNEWS.IO do it for you before a crisis occurs. So, you'll have time to vet a firm.
It's in your best interest to make public relations medical a part of your marketing plan. Well, of course, if you want to set your business for success. Remember that seeking professional advice is never a bad idea. Instead, it could save you a ton of time and effort at the end of the day. When you take care of the reputation of your business, it pays off.
Read more:
How To Do Public Relations For Small Business | Phil Pallen
In this video Phil Pallen shares a great tool called PRNEWS.IO – a marketplace where PR specialists, internet marketers, and advertisers can buy sponsored content. PR is great for visibility, business growth, and SEO backlinks (it can help you rank in Google). PRNEWS.IO covers news agencies, industry-specific websites, or themed blogs that help customers to grow, providing access to a database of more than 55,000 publications. Consider using this tool if you're building brand awareness, quality backlinks, Instagram verification, Twitter verification, mobile apps promo, crowdfunding PR, and more.