So, how do you differentiate yourself in healthcare in 2023? It's better to find a healthcare marketing agency to help spread the word about your brand. Even if you're happy with your current patients' volumes, things can happen one day. Do you know that in 2022, Google reported that 7 percent of daily searches were health-related? The COVID-19 era made that demand grow exponentially. Right now, you have a chance to ride the waves of good public faith. For that, do your best to expand your presence online.
We've compiled a list of the best healthcare marketing firms in the United States. Most of those have headquarters in New York. They have created successful promotion campaigns that have yielded millions of dollars in revenue.
If you are looking for a company that will help you distribute your brand content to promote your healthcare digital marketing agency or healthcare startup – PRNEWS.IO knows how to do things right.
You have a well-designed site, fresh, relevant content, and you've toiled over your on-page SEO. But still, the flood of traffic doesn't happen. Then, you need a multi-pronged approach. Need help? PRNews.io can help you distribute your brand content. Even the best healthcare marketing agency and healthcare startup need to reach more readers. That's where PRNews.io can help. Get in touch. We'd love to spread the word about your healthcare brand.
Best Healthcare Marketing Agencies:
#1 Viseven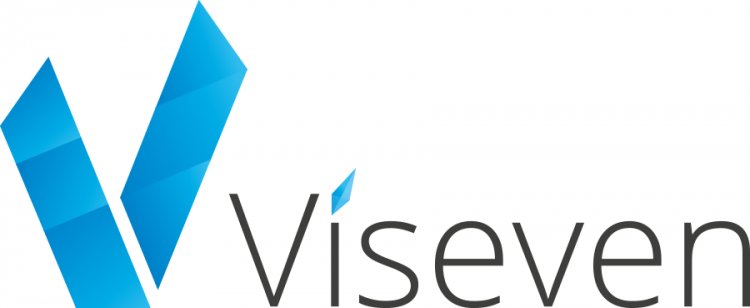 Location: New Jersey, New York
Viseven is a global provider of MarTech end-to-end digital transformation services for the pharmaceutical and life sciences industries. The company develops marketing and communication solutions trusted by the top 100 pharmaceutical companies worldwide. The products and services we offer enable consistent communication across multiple channels to get the most out of MLR-optimized, analytics-driven content.
The implementation center can implement the corporate content strategy of any complexity, omnichannel strategy, medical marketing campaigns, modular content transformation and other solutions related to the company communication strategy. Viseven has over 200+ certified Salesforce, Veeva, IQVIA specialists on staff.
#2 Publicis Health or Public Healthcare Communications Group (PHCG)
Website | LinkedIn | Twitter | Facebook | Instagram
Location: New York and Philadelphia
PHCG or Publicis Health is the industry's largest integrated healthcare marketing group. As stated in the mid of 2020, it consists of 15 agency brands with over 40 offices worldwide presented in ten countries. Key agencies include the former Medicus agency, now Publicis Lifebrands, Saatchi & Saatchi Healthcare, Glow Worm, and Williams-Labadie. In 2020, the agency grew revenue by 16%, from $95 million in 2019 to $110 million, and staff size from 498 to 527.
Saatchi & Saatchi Wellness or SSW is a creative health and wellness agency that is under the PHCG umbrella. They have worked for some of the biggest global brands, including Galderma, P&G, and Xyzal.
#3 Syneos Health
Website | LinkedIn | Twitter | Facebook | Instagram
Location: Miami
Syneos Health is the next-in-line healthcare marketing agency we have for you today. It was formed from the acquisition in 2017 of inVentiv Health by publicly quoted INC Research. It offers a broad range of outsourced healthcare services across over 110 countries. In 2020, Syneos Health had total revenue of 4.42 billion U.S. dollars.
#4 CDM
Website | LinkedIn | Instagram
Location: New York, NY; Princeton, NJ
CDM is a leading US-based healthcare marketing agency that is a part of Omnicom Health Group. Their mission is to grow healthy brands through trusted partnerships with marketing-moving innovative thinking. For 37 years in business, there isn't much CDM hasn't seen, managed, created, launched, or endured.
Besides, it is considered the premier creator of world-class healthcare brands. Odds are, you've heard brands such as Lipitor and Viagra. The company has eight offices worldwide. Amgen, Biogen, AstraZeneca, Pfizer, and Abbot, to name a few brands that work with CDM.
#5 Havas Health & You
Website | LinkedIn | Twitter | Facebook | Instagram
Location: NewYork City, NewYork
Havas Health & You is the world's largest health-and-wellness network. Havas Health & You unites Havas Life, Health4Brands (H4B), Havas Lynx, and Havas Life PR. In total, there are 1,003 companies in the Havas Health & You, Inc. corporate family.
It's the world's largest global health network that spans over 100 countries. Havas is the main advertising brand within Havas Group. Revenue stayed flat at an MM+M-estimated $42.5 million in 2020. The agency aims to change minds, lives, reputations—and business outcomes—for the better.
#6 The Interpublic Group of Companies or IPG
Website | LinkedIn | Twitter | Facebook | Instagram
Location: NewYork City, NewYork
IPG is the world's fourth-largest ad holding company. Based in New York, NY, IPG is an industry leader with 54,000 employees that work in over 100 countries. Thus, the USA and Europe regions generate over 75% of the company revenue. It provides not only traditional advertising services. The company offers digital and other services, too.
Area 23 and FCB Health are full-service healthcare agencies that are a part of the IPG group. It has consistently received top awards and honors from the advertising industry. The group as a whole is a multi-year winner of Agency of the Year and Most Creative Agency from trade publishers Med Ad News and Medical Marketing & Media. MM&M estimated $280m for FCB Health NY and $150m for Area.
#7 Ogilvy Health
Website | LinkedIn | Twitter | Facebook | Instagram
Location: NewYork City, NewYork
Ogilvy Health is one of the premier marketing communications companies in the world. It has been producing iconic, culture-changing marketing campaigns since 1948. Today, it is a part of the WPP Group, one of the world's biggest marketing groups. It was formed from the merger of Ogilvy Healthworld with Commonhealth in 2010.
The company is recognized as a leader in global brand marketing. Guinness was one of the agency's first accounts. Today, the company operates in 132 locations across 83 countries. MM&M estimated its revenues as $150m.
#8 Accenture Interactive
Website | LinkedIn | Twitter | Facebook | Instagram
Location: NewYork City, NewYork
Accenture Interactive is a part of Accenture, a Fortune Global 500 company. The company has been growing its ad and marketing agency business in recent years. In 2019, Ad Age named it the largest – and fastest-growing – digital agency network in the US and worldwide. Even better, it has been ranked the world's largest digital agency for the third year in a row.
Over the last five years, the company has made 27 acquisitions. The company has over 477,000 people serving clients in more than 120 countries. In the previous five years, the company has made 27 acquisitions. The company has over 477,000 people serving clients in more than 120 countries. The annual revenue of the company is currently $808.8M per year.
#9 Calcium Brand Nourishment
Website | Linkedin | Instagram
Location: New York, NY; Philadelphia, PA; San Francisco, CA, Miami, FL
Calcium is another healthcare marketing agency located in the USA. For its services, the company generates $14.32 million in sales (USD). The company has a vibrant agency culture that they nourish through the mind, heart, and stomach. Now more than ever, Calcium continues to provide "nourishment" to those in need. Besides, it has eight-time won Agency of the Year Awards. And the best part is that they continue to support The Great American Milk Drive during the pandemic.
Its top clients are Avion Pharmaceuticals, Harmony Biosciences, and Acceleron.
#10 Evoke Group
Website | LinkedIn | Twitter | Facebook | Instagram
Location: NewYork City, NewYork
Evoke is a leading marketing, media, and communications agency located in New York, NY, United States. The Evoke group has 137 companies in the Evoke Health LLC corporate family. The agency has a growing number of professionals, at last count, 706 across ten global offices. They proudly work with 18 of the top 20 pharmaceutical companies worldwide. Evoke is a part of Huntsworth plc group. Celgene, Amgen, Boehringer Ingelheim brands work with Evoke.
#11 Harrison & Star
Website | LinkedIn | Instagram
Location: NewYork City, NewYork
Harrison & Star is a global healthcare marketing agency based in New York City. There are 1,025 companies in the Harrison & Star, LLC corporate family. What's more, the agency is one of several operating under the Omnicom Health Group. The annual revenue is estimated at $32.45 million. In turn, MM&M estimated revenues of $120m for H&S for 2020. Harrison and Star has its main office in New York and branch offices in London, Paris, and San Francisco. Among their clients are Merck, Jazz Pharmaceuticals, Pfizer, and Biogen.
Content Marketing Platform
100,000+ media publications;
get backlinks to your product;
scale work with content distribution.
Healthcare Digital Marketing Agencies in the US
Whenever we feel curious or worried about something, we first try to find information on Google. And what about our health? We look for the best specialing and medical centers online, trying to figure out what will work best for our families and us. Healthcare digital marketing agencies have helped millions of people find the right medical and healthcare offers using unique principles, approaches, and strategies. This type of marketing uses a combination of traditional and social marketing techniques that help healthcare experts target the right kind of audience.
It's not a surprise that many industries shifted online over the last few years. The medical and healthcare fields are not an exception. Many companies have started to use the power of digital marketing and online communication to provide the maximum value to their audience. However, how can you know that you market your services correctly and deliver your message to potential clients? That's when the services of healthcare digital marketing agencies come in handy. In this article, you can find a collection of the 20 healthcare marketing agencies in the biggest demand in the US.
2e Healthcare Marketing Agency
Website | LinkedIn | Twitter | Facebook | Instagram
2e is based in St. Louis, Missouri. Founded back in 1999, it's one of the best-established healthcare digital agencies on this list. There are up to 200 employees engaged in the promotion of global healthcare brands. 2e is a launch and growth agency that cooperates with its clients to achieve impressive results while promoting drug and healthcare product launches, working on portfolio strategy, and brainstorming on digital marketing campaigns and activation.
AbelsonTaylor
Website | LinkedIn | Twitter | Facebook | Instagram
AbelsonTaylor is based in Chicago, Illinois. The digital marketing agency was founded in 1981 and employs up to 500 workers. With more than 40 years of successful promotion of health and wellness projects in the digital field, the company is well-known as the leading industry player in terms of effectively promoting nearly every therapeutic category. It includes marketing healthcare companies dealing with rare diseases, oncology, medical devices, and over-the-counter products. AbelsonTaylor is the right choice for you if you are looking for a healthcare digital agency that assists in product launches, communicates with patients and customers, and provides HCP Communications.
Area 23 Healthcare Marketing Agency
Area 23 is a New York-based full-service healthcare agency that was founded in 2007. Up to 1000 employees work on the creation and promotion of creative campaigns for healthcare projects. Area 23 is one of the top award-winning healthcare digital marketing agencies, which has earned Agency of the Year, Most Admired Agency, and Most Creative Agency awards. The services they cover include professional communications, strategy and planning, and scientific services.
Cardinal Healthcare Marketing Agency
Cardinal is the Atlanta-based marketing agency founded in 2009. It employs up to 50 workers focused on delivering customized marketing solutions for healthcare companies. The agency became popular for successfully implementing online projects for LifeStance Health, Northside Hospital, Galter LifeCenter, and other well-known brands. It's the go-for healthcare digital marketing agency for everyone looking for a full-fledged package of online promotion services, like SEO, paid search, social media advertising, web design, and reputation management.
CDM London Healthcare Marketing Agency
CDM London is a London-based agency with up to 200 employees. It's an award-winning healthcare marketing agency that has won Health Agency Network of the Year (2015) and Best of Show at the PM Society (2017) awards. With the focus on substance, style, conviction, and grace in every campaign they run, the agency provides services that reveal scientific, human, behavioral, and experiential insights of the brands they promote. CDM London also handles scientific, human, behavioral, and experiential affairs.
Digital Silk Healthcare Marketing Agency
Digital Silk was launched in Miami, Florida, in 2019. There are offices in offices in New York and Milan, Italy. The team counts up to 200 employees. It's a relatively new digital marketing agency that was running campaigns for such well-known brands as SONY, Amazon, the NFL, and NASA. Besides delivering high-quality healthcare marketing services, the agency also works with website, application, and software design and development.
H4B Chelsea
H4B Chelsea is a New York-based healthcare digital marketing agency founded back in 2004. There are up to 500 people employed. They stand out with a unique approach to marketing healthcare projects. The team delivers a wide range of services, including advertising, marketing strategy and innovation, branding and design, brand activation, and public relations. Every ad and online promotion campaign they launch stands out with a unique marketing approach that is filled with a special sense and willingness to step out of their comfort zone.
Healthcare Success
Website | LinkedIn | Twitter | Facebook
Healthcare Success is a full-service brand performance marketing agency based in California. It was founded in 2006 and now counts around 50 employees. Their services include full marketing management, employee training, reputation management, and more. It's the best healthcare marketing agency for hospitals, pharmaceutical companies, and biotech companies looking for professional help in the arrangement of digital campaigns and high returns on their investments.
Intrepy
Intrepy is based in Orlando, FL. The agency was founded in 2014 and employs up to 50 workers. They specialize in providing exceptional digital marketing solutions aimed at meeting the goals of medical and healthcare companies. Intrepy provides services such as physician liaison training, telemedicine marketing, physician reputation management, digital advertising, etc. Their digital marketing campaigns are built to gain wider exposure for their clients, build trust, and help brands grow.
McCann Health
Website | LinkedIn
McCann Health was founded in New Your in 1996. It's one of the largest healthcare digital marketing agencies in the world, with about 5000 employees. The agency is known worldwide, with offices available in 35 locations on all continents. They provide client-based digital marketing services while keeping in mind their clients' goals and expectations of the target audience. Their digital marketing services adopt the best practices that are accepted globally. It includes strategic consulting, professional healthcare marketing, medical communications, consumer health and wellness, global health, and specialty practices.
NoGood
Website | LinkedIn | Facebook | Instagram
NoGood is a New York City-based healthcare digital marketing agency. Founded in 2017, they now have around 50 creative employees experienced in growth hacking, design, and data science in B2B, SaaS, and DTC fields. Their tailored approach to marketing each client's brand incorporates various services, like PPC, performance, and content marketing.
ParkerWhite Brand Interactive
Website | LinkedIn | Twitter | Facebook | Instagram
ParkerWhite is a California-based marketing and branding agency established in 1997. It counts about 50 team members specializing in marketing and branding in healthcare and medical businesses and building B2b and B2C brands. The agency uses innovative approaches to establish brand positioning, create an integrated product launch campaign, and reimagine a brand's online presence with robust lead generation.
Response Mine Health
Response Mine Health is based in Atlanta, Georgia, and counts around 200 workers. The 100% HIPAA compliant agency was launched in 2001. Since then, they have established a reputation as a reliable and innovative healthcare digital marketing agency that provides top services to clients related to retail, health, wellness, fitness, and medical industries. Their online marketing campaigns are focused on helping brands find clients with the help of SEO, SEM, display advertising, content marketing, and social media.
RNO1 Healthcare Marketing Agency
Website | LinkedIn | Twitter | Facebook | Instagram
RNO1 is a California-based digital experience agency launched back in 2009. Their team counts around 50 senior-level marketing experts providing branding & identity, UX & UI design, digital marketing, performance marketing, VR platform design & development, and other services. The agency has helped many ambitious brands to grow and reach their potential clients.
Saatchi & Saatchi Wellness
Website | LinkedIn | Twitter | Facebook | Instagram
SSW is a New York-based health and wellness agency that was launched in 2013. There are about 500 scientists and medical storytelling experts focused on digital marketing and analytics. It takes advantage of using innovative marketing approaches to build brands and engage more customers. Some of the most well-known names that have tried the SSW services include Galderma, P&G, Xyzal, and others.
Wax Healthcare Marketing Agency
Wax is a Miami-based healthcare digital marketing and custom publishing company that was launched back in 1987. It counts around 50 employees experienced in delivering a wide range of services, like market research, strategic planning, traditional and digital advertising, social media, online and mobile marketing, and more. Some of the biggest companies that work with the Wax agency are Humana and Mount Sinai.
W2O Group (Real Chemistry)
W2O Group is an analytics-driven creative marketing and communications agency based in San Francisco, California. It was launched in 2001 and has about 5000 employees now. In 2019, Medical, Marketing, and Media magazine named the W2O Group the "Startup Guru". By focusing on data and innovative digital marketing approaches, the agency focuses on delivering exceptional services to companies related to pharma, biotech, and digital health niches.
Conclusion
When done right, healthcare marketing can bring impressive rewards to medical and wellness businesses. Using the services of healthcare digital marketing agencies, you can rely on the professional assistance of real experts in the field who know how to reach the set goals using the right tools and marketing techniques. All of the marketing agencies that we have mentioned on this list are well-known in the US market and globally. If you are a startup project or a well-established brand that needs expert help, go ahead and rely on the help of experts.
Feel like marketing your medical practice is a daunting task? Healthcare marketing is so specific that you need to do a bit of exploring to find an agency that is right for you. That's why companies such as PRNEWS.IO exist. They help businesses increase new reach. Want yours to deliver results? Then contact us for more details.
Is your business in need of a PR makeover?
Benefit from media coverage assistance.
Witness a refined branding approach.
Watch as your recognition soars.