How to post on Instagram from a PC? In October 2021 Instagram announced a new feature for all Instagram users. Since that day Instagram users can create and publish feed posts from the desktop Instagram version. This opportunity was presented to Instagram users on Mac and PC, but iPad users can't do it there.
Using a desktop for posting Instagram posts can save time and offer more flexibility in the visuals you upload. And you can do it without having to send them to your phone first. Check out how to publish the posts on Instagram from a PC (or Mac) to save time and add more freedom to adjust them.
But except for improving your workflow and saving time, I'd like to remind you one tip to boost your Instagram account faster by getting a blue badge. ‌Nothing‌ ‌shows‌ ‌"credibility"‌ more‌ ‌than‌ an Instagram ‌verification. Check out PRNEWS.IO service that will help you get verified blue tick easily.
How to Post an Instagram Post from Your Desktop
Below I'll describe two different ways to post on Instagram from your computer.
Option #1: How to publish a post on Instagram from a PC or Mac
To post on Instagram from your PC or Mac, stick to these simple steps:
Launch your internet browser and open Instagram's page.
Log in using your credentials. It should be instant unless you have problems with your connection.
Once logged in, click the plus icon in the top right corner of the Instagram interface (it's the same button you would use to create a post in the mobile app).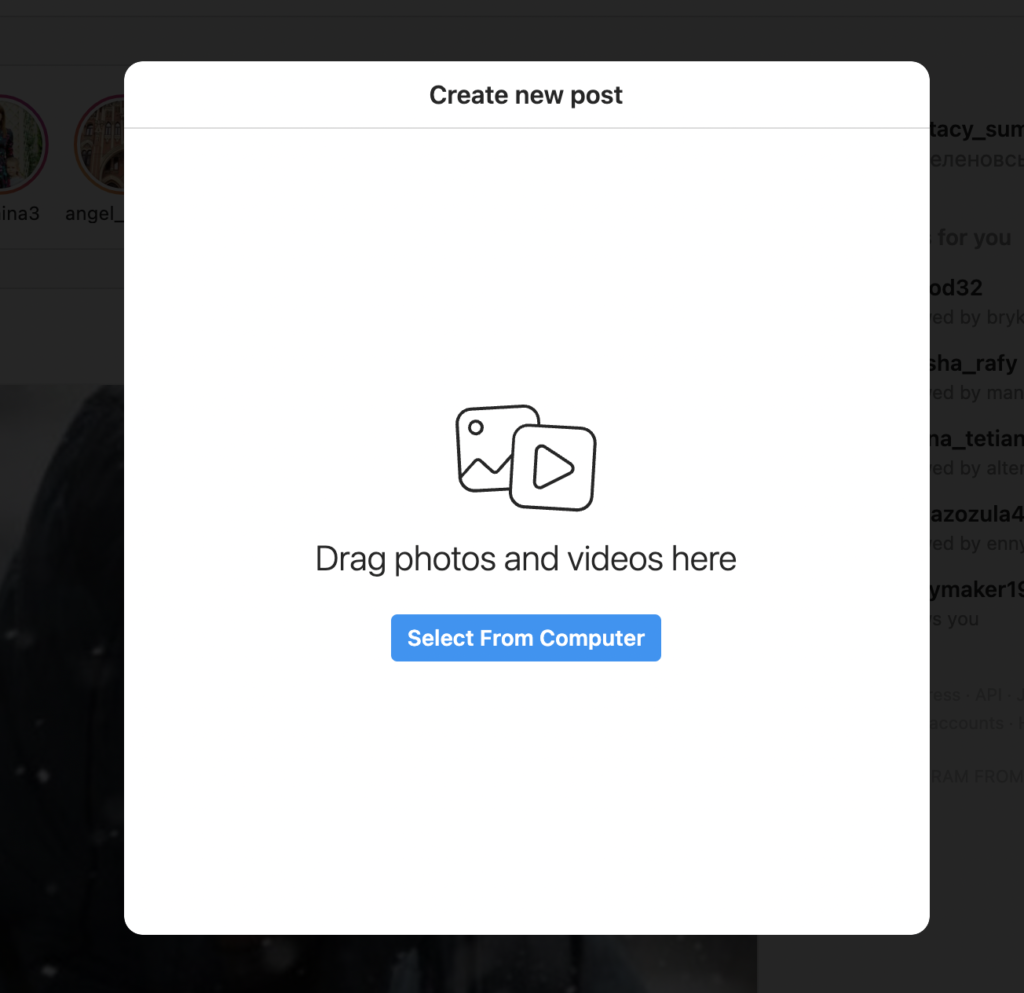 Drag and drop photos or videos, or select from your PC. If you want to create a carousel post, you can select up to 10 photos or videos.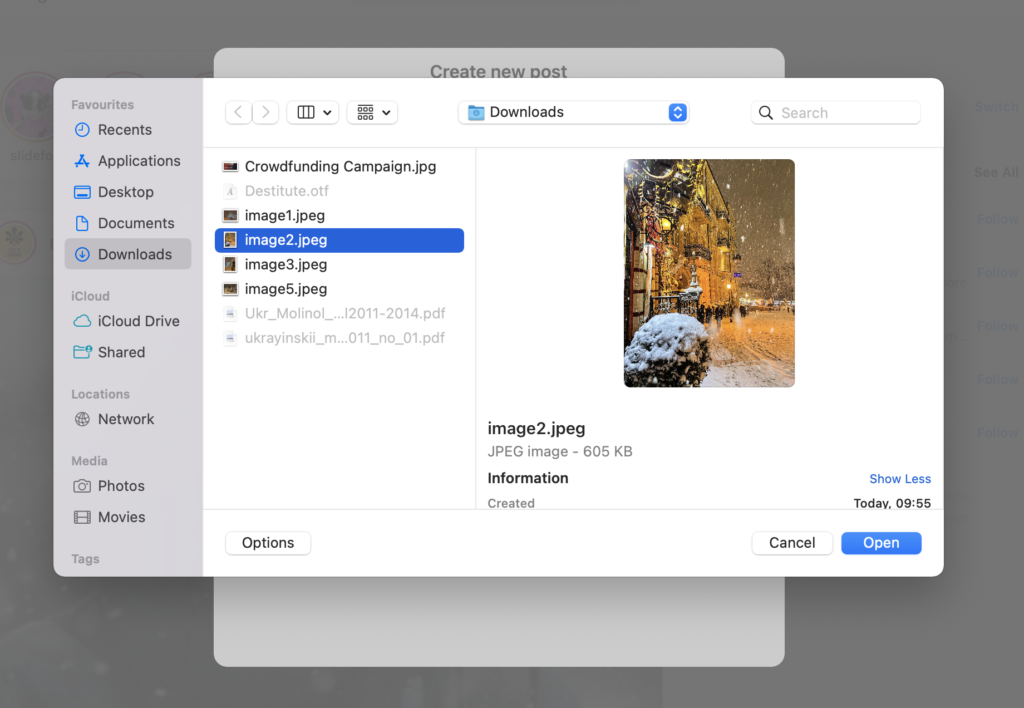 Click the frame icon in the bottom left corner of the popup to change the proportion of your visuals. Try also the zoom feature ( click the looking glass icon in the bottom left) and drag your file to edit your frame. When you've finished, click Next in the top right corner.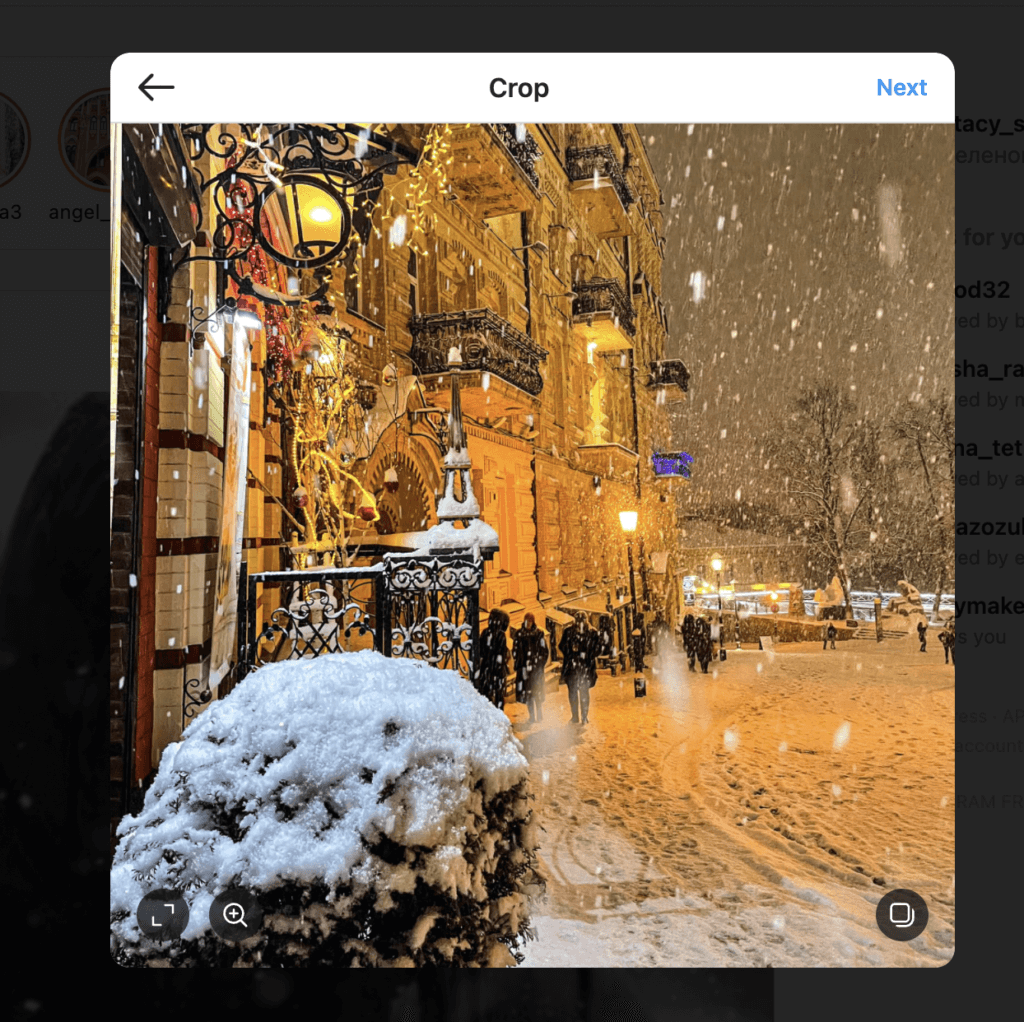 Add filters and edits to your post. Click Next.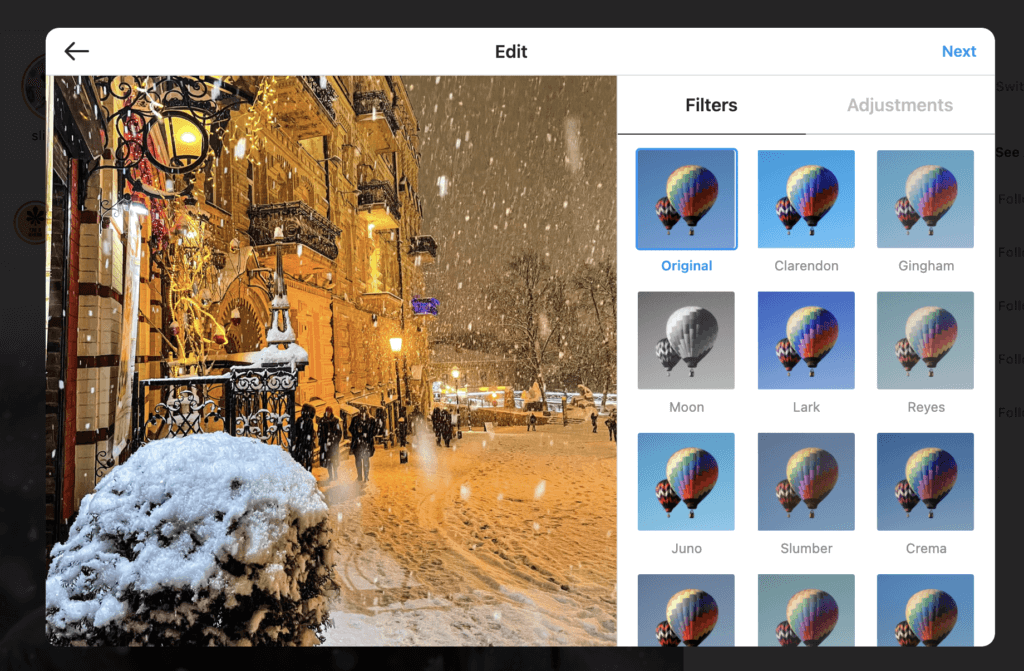 Add a caption and geotag, tag people in the post, restrict commenting in Advanced settings, and add alt text to your files in the Accessibility section.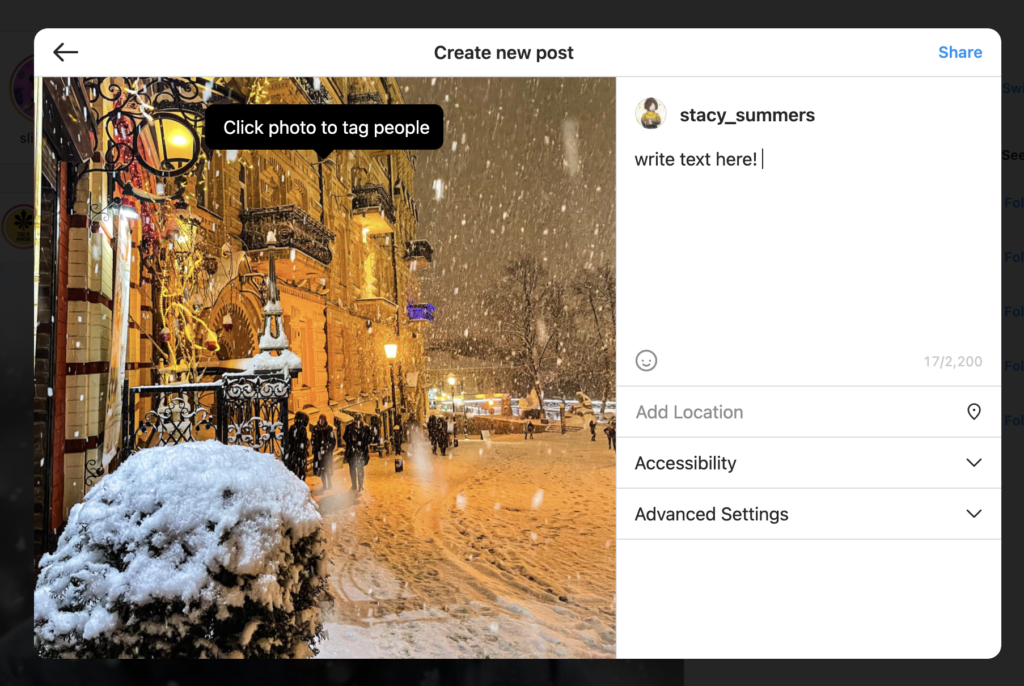 Click Share.
Option #2: How to post on Instagram from your computer with a help of Facebook Creator Studio
If Instagram is your social media platform of choice and you prefer having all your social networks in one dashboard, Creator Studio could be a good method for you as well.
Remember that when using Creator Studio, you can post and schedule all types of posts except Instagram Stories.
How to post on Instagram using Creator Studio:
Check if you have access to Instagram in Creator Studio and your Instagram account is connected to it.
Go to the Instagram section.
Click Create Post.

Click Instagram Feed: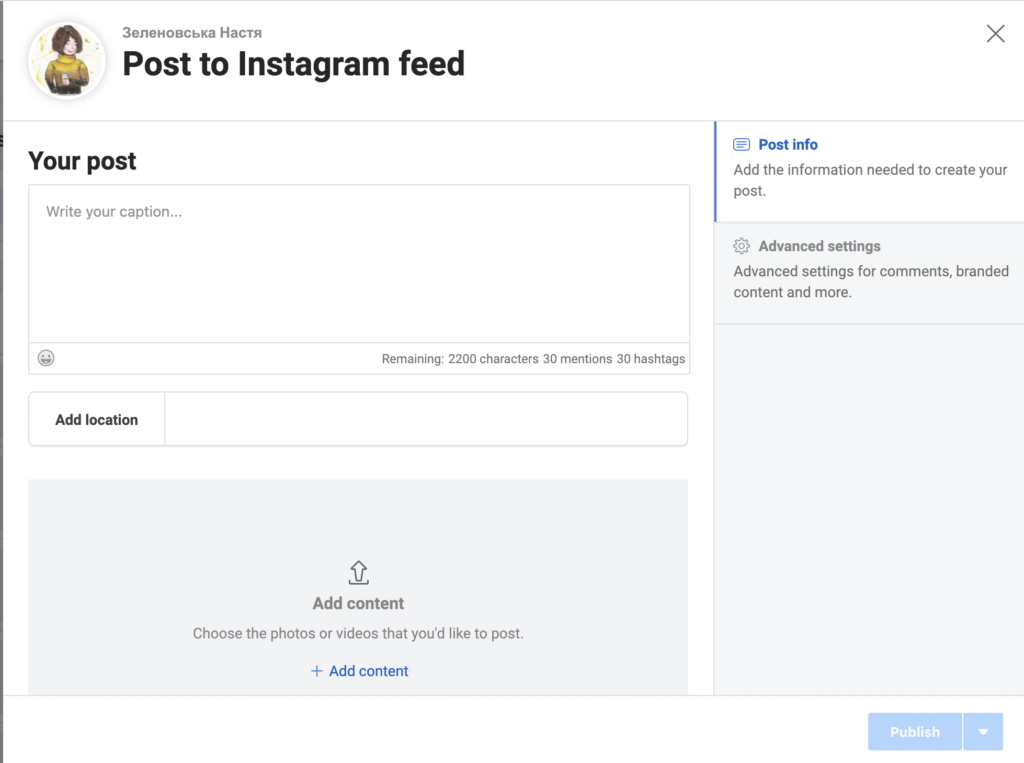 Choose the account you want to publish to (if you have more than one Instagram account connected).
Add a caption and a location (if you need it).
Click Add Content to add photos or videos.
Next, choose between these two options:

Click From File Upload to upload new visuals.
Click From your Facebook Page to publish a post that you've already published on your Facebook account.

In addition, if you prefer to simultaneously publish this content to the Facebook Page connected to your Instagram account, check the box next to your Page under Post to Facebook. You can also edit your Facebook post after you publish it to Instagram.
Click Publish.
Today only feed posts can be created and published directly from PC to Instagram. Keep reading to find out how to edit Instagram posts from a PC or Mac computer.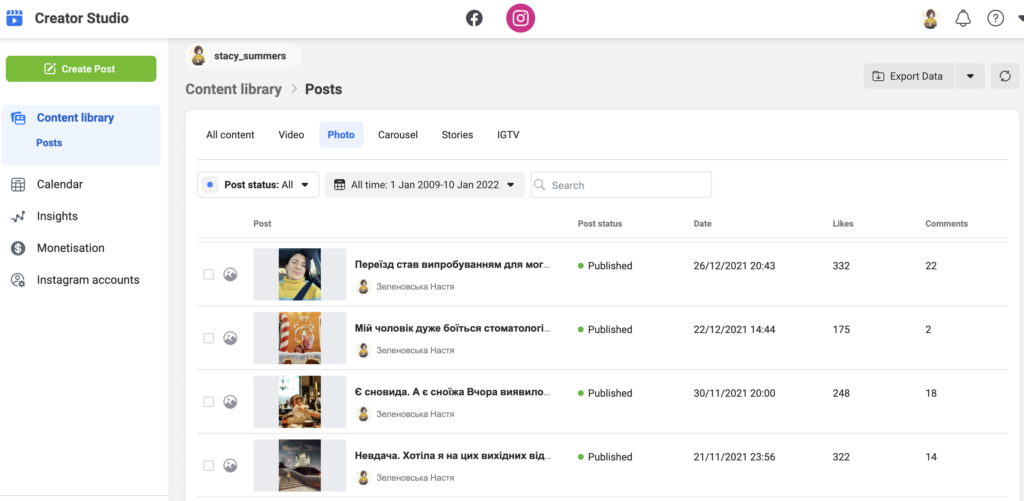 Read more: The Ultimate Guide to Instagram Creator Studio – What, How, Why?
How to Edit an Instagram Post from Desktop
The steps for editing or deleting a post from the desktop are similar to the ones you need, creating a new post from your desktop.
In browser enable using developer tools on Instagram
Find the post you want to edit.
Click the three dots in the right corner.
Click Edit and apply whatever changes you want. You can add or change the caption, tags, locations, or something else.
When you finally like your post, click the blue checkmark in the right corner to save the post.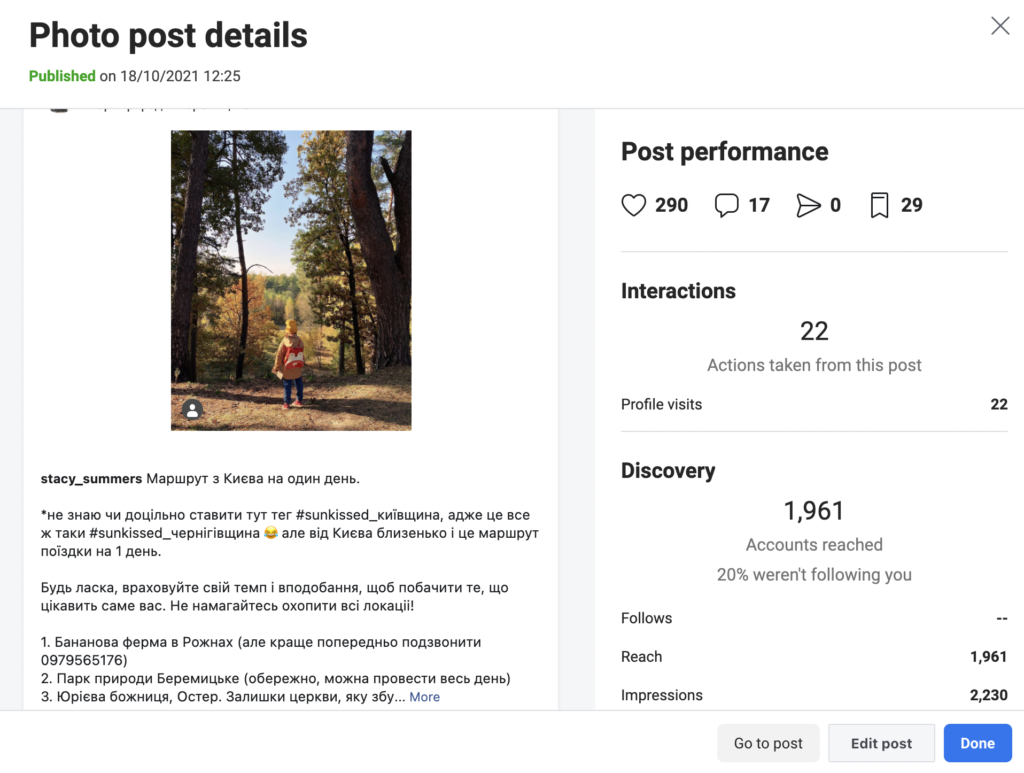 To Sum Up
Switch to posting to Instagram from your PC or Mac. It will save your time, increase your follower base, and allow you to estimate your performance alongside all other social media accounts. Check out a list of banned hashtags in 2023, and a post about whether you'd buy your followers or not in our online library for PR managers and marketers.
Read more: