How to become an Instagram influencer? Brands are spending millions on influencer marketing these days. Whether it's an advertising tour to exotic countries or charging for a sponsored Instagram post, a popular Instagram account has become a lucrative way to be your own boss and earn money online.
And what encourages more is that you don't need hundreds of thousands of followers to succeed as an Instagram influencer in 2023 because brands invest more in micro-influencers.
If it's your dream to become an Instagram influencer and get paid to post photos on Instagram, then you're reading a useful post. This is your ultimate guide on how to become famous with Instagram influencer marketing. Here you will find step-by-step instructions and some tips about being an influencer and working with brands.
Become an Instagram Influencer Tip #1: Pick A Niche
Every Instagram influencer should start by choosing his niche. If you don't know what "niche" means, it's a marketing term used to describe a segment of the market.
But identifying one specific topic to post about can be really difficult. We are all multi-faceted with many interests, so it can be strange to post only about sport, fashion, or food, for example.
To find your niche ask yourself the next questions:
What am I most passionate about?
What am I most knowledgeable about?
What posts could I happily create about for a year absolutely for free?
Many Instagrammers are choosing the "lifestyle" topic, but later they almost all are focusing on the other areas of their lives where they see a bigger engagement of their audience. Some of the most successful influencers have very specific topics. For example, there are accounts devoted to decorated beards (@willitbeard), or combining odd photos (@combophoto).
Once you have your overall niche chosen, you'll need to narrow down 3-4 content pillars to get more clear on the type of content you'll post on your Instagram. These are more specific topics that can complement your main niche.
@lisahomsy – this beautiful lady is positioning herself as a travel blogger. But her visuals show her clothing style and body in a good shape, so marketers may offer her a wide range of products to advertise.
Become an Instagram Influencer Tip #2: Get an Instagram Business Account
Switching to a business account can help you unlock the additional features you need to succeed, like Instagram Analytics. Analytics will help you see what is and isn't working to improve future content and share stats with brands.
With Business accounts, you can add Call-to-Action buttons so that users can open a link, read an article, book an appointment, etc. Also, marketers love this feature because it boosts conversion from your posts.
You can change your profile in the Settings -> Account -> Switch to Business Account.
Become an Instagram Influencer Tip #3: Write An Effective Instagram Bio
Description of your Instagram bio is one of the most important things about your account. In the name raw use, the top targeted keywords, which describe your account the best.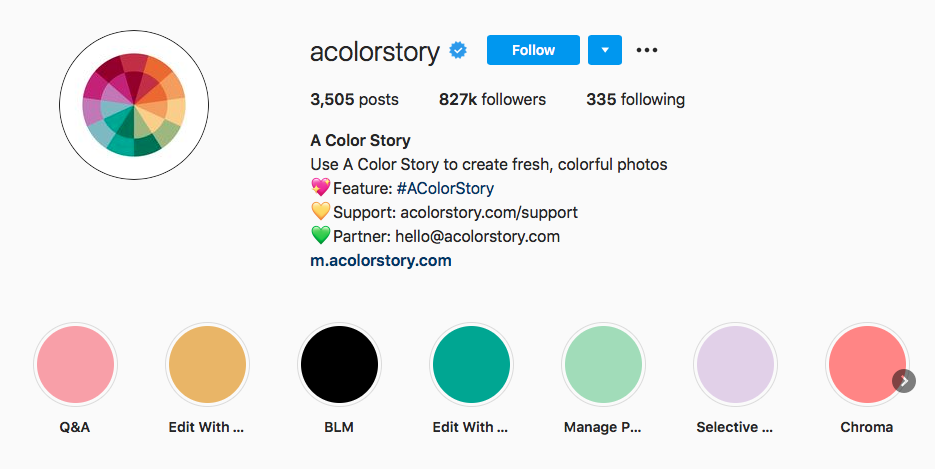 Make it crystal clear what your page is about and what type of products would be appropriate to advertise. If you don't have a focus, brands won't contact you and users will be confused about what they can find on your page.
Some tips for writing the perfect Instagram bio:
tell who you are and what you do
show your personality
include a call-to-action
Use Linktree service to host on Instagram bio all your social accounts. It's very easy to use it, just sign up for a free account and put your links inside the tool.
How to Become an Instagram Influencer Tip #4: Become a Verified Account
A Verified Account is an account, officially confirmed by Instagram workers as an authentic page of the company, person, or brand. The tiny blue checkmark you see next to some names on Instagram indicates the profile is verified and belongs to the right person.
How To Get Verified On Instagram
Being a Verified Account adds reliability to your profile and enhances its brand value. Getting verification can be difficult but it's worth it. I strongly encourage influencers to try and get verified as it can help you win more followers and sponsors.
Here are how you can get verified on the platform:
Authentic: it means that you must be a real person, registered business, or brand. It's impossible to get a blue badge for a meme page or a fan account.
Unique: only one profile per person or brand can receive a blue badge, with exceptions for language-specific accounts.
Public: private Instagram profiles can't be verified.
Completeness: check out if you filled out the information in bio, profile photo, and publish at least one post.
Notability: this item is subjective. Instagram defines a notable name as one that is "well-known" and "highly searched for."
But there is one service that can simplify all this process and give you far more chances to get verified faster:
PRNEWS.io – an efficient tool that helps you with getting mentions in popular media to go through the verification process on Instagram and get the coveted blue badge.
To get a blue badge you need articles on trusted resources about you. And this tool will help you share your story and PR materials with the leading news publishers and influencers worldwide.
If you're an Influencer who is just starting out to boost your page, having a blue badge, takes you closer to the goal of getting famous and rich!
How to Become an Instagram Influencer Tip #5: Define Your Ideal Audience
Before you start creating the posts, you need to define your target audience. Influencers must have strong connections with their subscribers and understand their preferences and interests.
It is a very important part of a successful Instagram marketing strategy. Unless you know what inspires or irritates your followers, it will be hard to guess the right content to engage them and predict what advertisement will be successful. Also, unless you know the time when they are active, you won't have much success reaching them at the right time.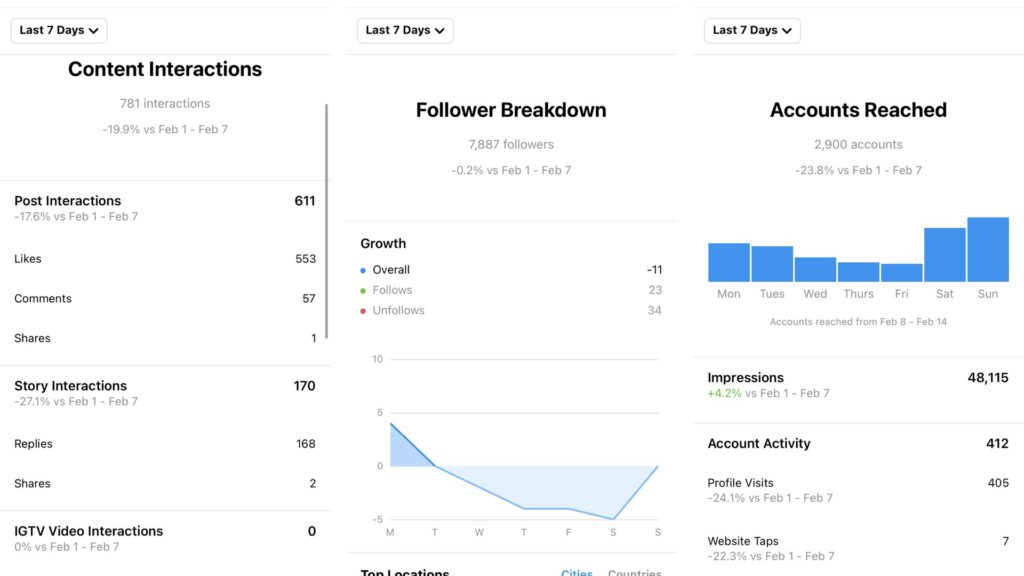 Tip #6: Do Not Buy Followers
There is no sense and will only damage your account.
Instagram sees a sudden growth in followers, can identify bot traffic, and ban you.
If you buy followers your engagement rates will fall significantly. You may frequently see accounts with over 100ksubscribers and 10 likes and 1 comment on their post-it doesn't work.
Advertisers analyze the engagement rates thoroughly and you will be losing time and potential deals.
Tip #7: Focus On Your Instagram Aesthetic
Imagine this: you're scrolling through Instagram's Explore page and you come across a beautiful travel image. Since you are a great fan of traveling, you are visiting this profile.
The likelihood of you following this account that is filled with equally stunning travel imagery is much higher than if it is full of random images of a dog, a family, selfies, beauty products, and flowers.
When people come to your page, they want to know what they can expect by following you and feel confident that they will consistently get that type of content.
Tip #8: Be Strategic With Your Content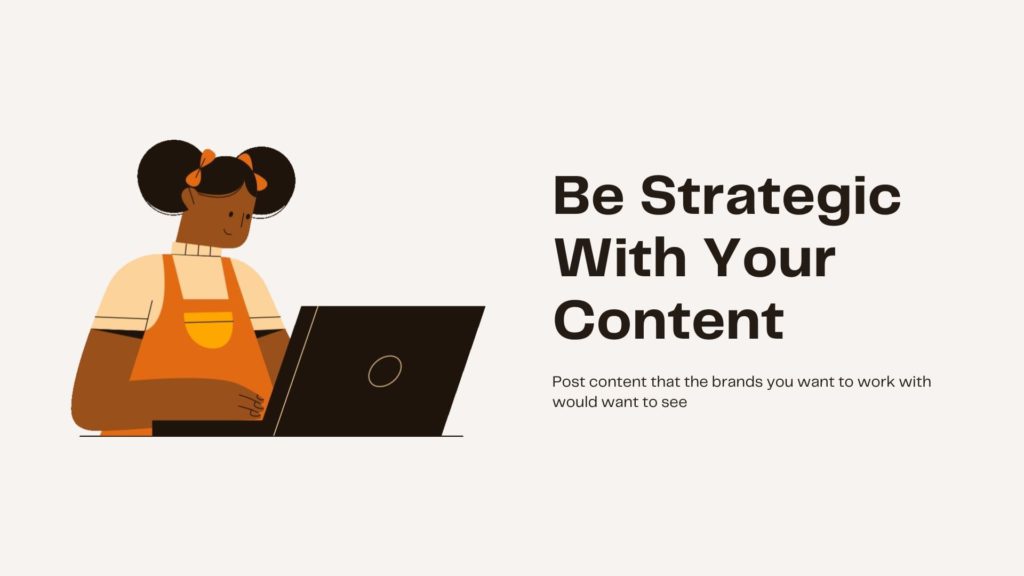 As the social media cap, Gary Vaynerchuk says, "document, don't create". Creating content doesn't have to be a headache. As a follower we want to see EVERYTHING you're doing, so simply documenting your day-to-day is enough to engage followers and keep them wanting more.
Eating breakfast? Doing some sport? Buying a motorbike? Share it on Instagram Stories.
Post content that the brands you want to work with would want to see. If you are a luxury travel social media influencer wanting to cooperate with such huge companies as Ritz-Carlton and Four Seasons, you should already be posting photos from their suits.
Tip #9: Plan Ahead
Are you going to post once a week? Will you do a photo shoot each Sunday? Setting a schedule or calendar will help you connect all spheres of your life with your Instagram content.
Noting down the locations for good photos, ideas for videos will help you get lots of images to post smoothly.
Your schedule for posts may and must vary because you have to adapt to your followers' behavior on Instagram.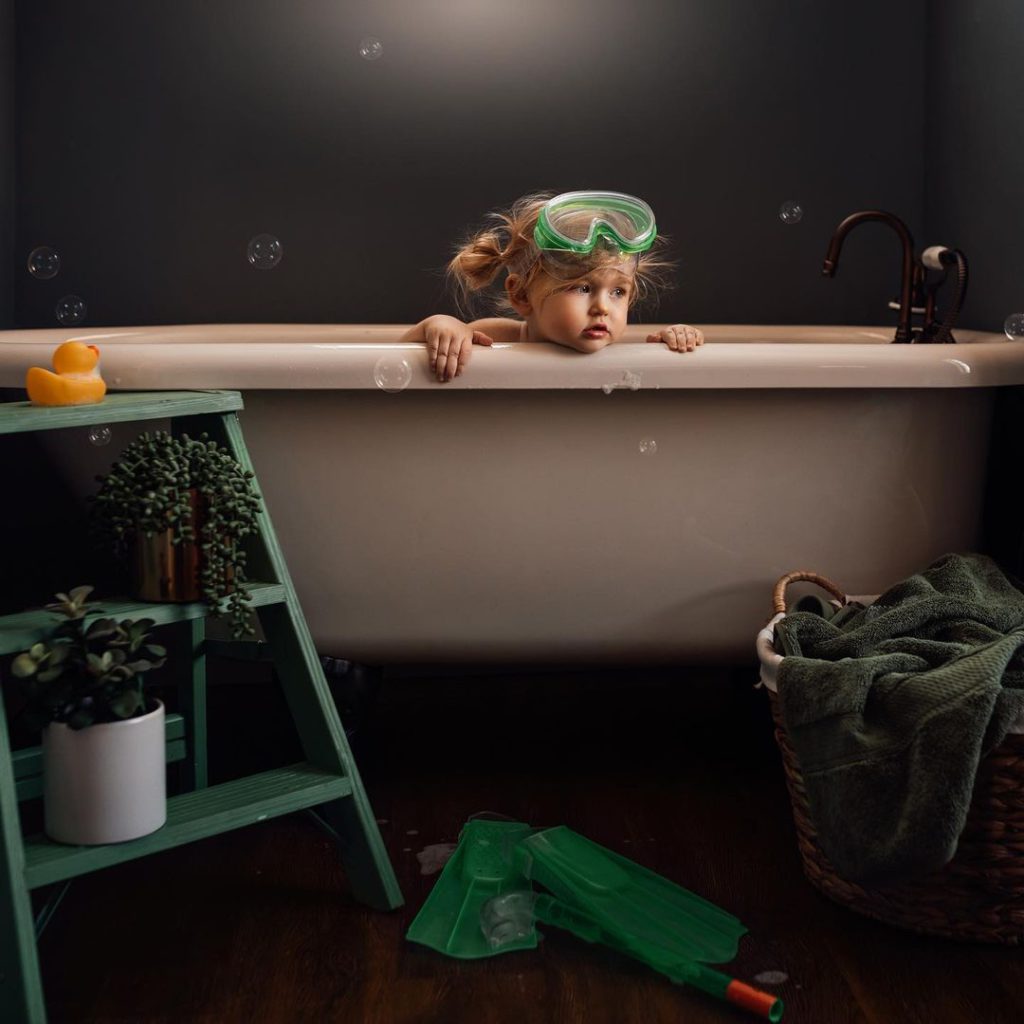 Hashtags are an important part of the Instagram game and they help boost your posts on the Instagram feed. So don't be lazy, do research and use the right hashtags for your posts. It's better to use smaller hashtags and to be more specific, not to be lost among popular and too broad #mondaymotivation or #travelphotography.
Be smart and strategic with your hashtags and don't use some random ones. Instead, find hashtags that are related to your segment and only use those, because that's where your target audience is.
Also, it's very useful to analyze a hashtag's performance via Instagram Insights. You will see what hashtags work for you.
Tip #11: Interact With Followers
No matter what stage you're at in your Instagram influencer path, building relationships within your community is the single most important thing you can do.
Make sure you use these tips for building community:
After posting on your feed, stick around on the app for at least 30 minutes after you've posted responding to comments, and go back later in the day to respond to the rest.
When you get a message, respond immediately and engage in a conversation.
Motivate your followers talking to each other
Here's a checklist that you can use to increase the engagement rate of your page:
Include a call-to-action in your caption
Post at a time when your followers are online (use Instagram analytics to find out when)
Host giveaways and contests
Use polls in Instagram Stories
Follow similar accounts and engage with their content
Paste popular and relevant hashtags
Create unique hashtags for your page
Use the "Explore" feature on Instagram to discover content that you can engage with. Also, follow hashtags so that relevant content appears in your feed.
Tip #12: Get In Touch With Brands
Make sure you put your email in your bio and are prepared to provide social stats to any company that might contact you. You should be ready to showcase the stats about engagement rate, followers growth, gender and age of your subscribers, and monthly website traffic. It's better to create a media kit (find a template) to easily show off how professional you are.
You can also find yourself brands to collaborate with. Here are some marketplaces to find brands for your sponsored posts on Instagram:
Tip #13: Limit Sponsored Content
Sponsored posts are a good way to build brand partnerships and make money. All influencers are working to achieve collaboration with businesses and charge for the posts, but don't sell out.
Remember, overdoing the sponsored posts can kill your personal brand before you've had a chance to take off, because:
Audiences don't like being sold to too much. You may see a significant number of unfollowed subscribers.
If an account will deal with any brand and every brand, that once again shows that there's no thought behind the account beyond "pay me!"
Instagram algorithms choose and show natural, organic posts first. If you want to make really popular page, make sure to have meaningful account interactions with personalities and brands alike.
Boost those products and services you truly like and believe in and think your audience would benefit from. By having a standard that you stick to, not only will you make it more appealing to brands, you'll simultaneously build a strong and authentic presence.
Tip #14: Don't Let Haters Get You Down
Unfortunately, bullying, harassment, and general "what a stupid photo" is usual for Instagram, as it is for all social media platforms. So don't let these bad vibes change your mood and have an influence on your content.
However, keep in mind that not every angry comment necessarily means hate. Sometimes, people may not hate you – they wish they had what you do. Use their negative energy as a point of proof of your right strategy in your accomplishments. Keep on doing your great job and never mind.
Is Your Instagram Account Ready for Verification?
Bottom Line: How to Become an Instagram Influencer?
The truth is, there's no magic bullet to becoming one of the successful Instagram influencers. Influencers are working hard to become famous, deserve the attention of the Instagram community, and consistently post great content. Being an authentic, genuine, and real person on your Instagram will translate to higher engagement, huge follower growth, and opportunities for partnerships. Remember, taking a decision to become an Instagram influencer, the best first step is to be yourself.
FAQ: how to become an instagram influencer
How many followers do you need to become an Instagram influencer?
There are no strict rules and "minimum" numbers of subscribers you need to become an influencer. If your voice has an impact on the audience, if they hear you and support you, you are an influencer. It doesn't matter subscribers you have: 10 or 10 million.
Keep in mind, getting 10,000 followers is a turning point: you'd see more opportunities, collaborations, and your efforts to make money on the platform would become a lot easier.
In addition to the bigger number of brands, willing to a partnership, but you also get the "Swipe Up" feature on your stories. Business needs it because it converts at a whopping 15-25% per story.
What is an Instagram influencer?
A person who has a large and engaged number of followers on Instagram is the Instagram influencers. They inspire and guide other people. Whether it's suggesting followers have a breakfast in one exact place, by taking a stunning photo that makes you wish you were there too, or showing their clothing style. Brands pay influencers for advertisements, mentions, promotions, and paid partnerships. Famous Instagrammers are also get paid based on a per post by Instagram.
How to become an influencer on Instagram?
To be a successful influencer on any social media platform, you need to get a number of following people, who are interested in your content. If you work hard, post consistently and build a strong community, you can make a good profit.