You may be asking yourself, "How can you make money on Instagram? Can I do it myself?" And the answer is, "Absolutely. Yes. 100%, even with 10k followers and less." Just take a look at some interesting Instagram potentials:
How many Instagram followers do you need to monetize your Instagram account?
The short answer is "not as many as you think."
It's reported that influencers with 50K to 250K followers deliver a 30% better ROI per dollar spent than macro-influencers, and 20% better than influencers with 1+ million followers.
For example, a beginner can start with $25-$50 per post, and Instagram accounts with 30-80k followers can charge hundreds of dollars per post.
Remember that the number of followers increases significantly after you get a blue badge on Instagram. A blue badge gives your account more credibility and by default increases the price per sponsored post. One of the necessary conditions to get this badge is publications about you on major popular news platforms. As a bonus tip, check out PRNEWS.io's service that helps you get verified faster.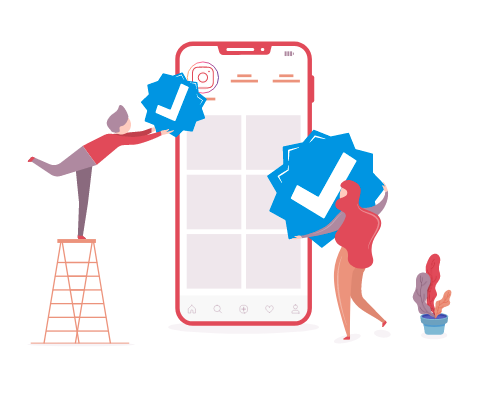 Read more: How to Get Verified on Instagram
So can you make money on Instagram?
Absolutely!
Let's calculate – to start your business with Instagram among 1 billion Instagram users you need to inspire just 0.001% of users and get 10k subscribers. You don't have to be a celebrity and I bet among 1 billion people you definitely have an idea on what to perform and how to attract 10k followers. As long as you have some nice and creative images to use, you can spark the attention of Instagram's users.
How much should I charge for an advertising post?
Usually, an influencer is responsible for content creation —Instagram ads, a post, a video, or a story.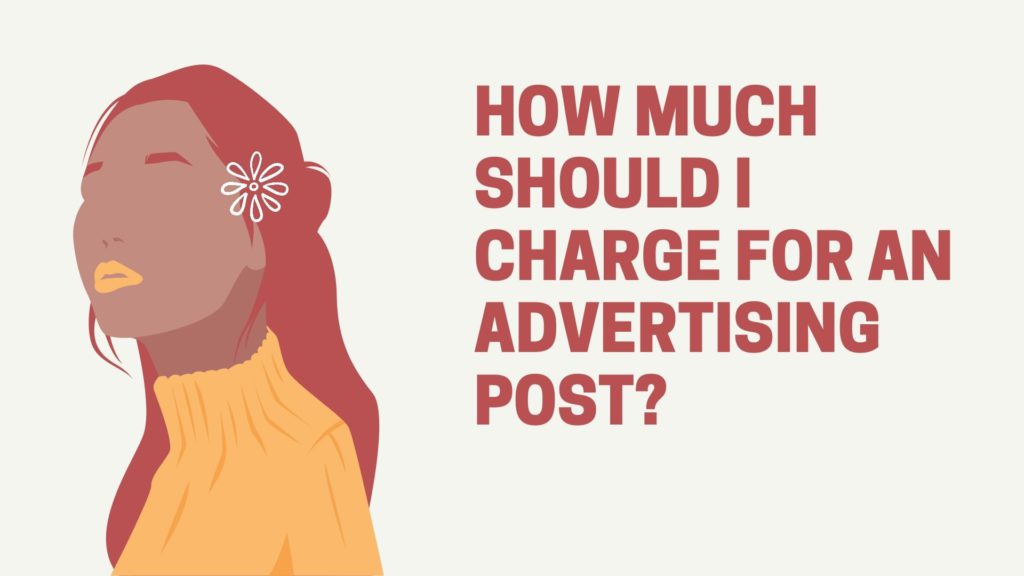 Therefore, keep in mind while you're negotiating that you're not just offering content but also access to your audience—a potentially large reach on one of the most popular social platforms around. Make sure you switched to a business account, take screenshots of your Instagram analytics report, and start negotiating.
There are no hard fast rules, but in general, marketers are willing to pay 1 cent per follower:
0.01 x 5.000 = $50/post
The engagement rate is gold
While the number of followers you have can vary from 1.000 to 1 million to make money from Instagram, one constant thing is high engagement rates.
Later states that engagement rates between 2-3% are average and rates between 4-6% are considered high. When ER (engagement rate) of your account is high, that tells business that your followers are seeing and hearing what you are publishing, and you are a great authority. Marketers will cooperate with you because it will, in turn, result in your followers' purchases.
Now you might be thinking: "Right, I get that it's possible, but how should I start?"
It's time to choose a business model.
How to monetize Instagram?
Depending on your idea of Instagram content, your audience, and dedication, you can make money on Instagram in the following ways:
Work with brands on sponsored posts
Become an affiliate
Open your own online store
The greatest benefit is that by choosing one business model, you shouldn't refuse another. So let's start with the most common approach in monetizing an Instagram account: partnering with brands as an influencer and publishing sponsors posts
Become an influencer and work with brands on sponsored posts
An influencer is an Instagrammer who has a strong online reputation and authority by doing and sharing awesome things online. Many companies just can't find another way to be heard by the audience, so they partner with influencers on sponsored posts.
This is the most popular and accessible tactic to earn money with Instagram. You need a sizeable following of about 5,000 followers and a high engagement rate. And if you satisfy these criteria, here's a flow of how making money works:
You create the visuals for a sponsored Instagram post (video, photo)
You include an agreed text, hashtags, mentions, or a link to promote a product
You share it with your audience
You receive your money
How to find brands to work with
Being popular, you have big chances business will find you. But you can also find brands to collaborate with that have appropriate to your account products, so your subscribers won't feel your suggestions fake.
Influencer marketing marketplaces to earn money on Instagram:
As a bonus tip, be careful not to lose the trust of your followers because of the sponsored posts. It's important to use an Instagram hashtag that tells people it's a sponsored post (something simple like #sponsored or #ad).
Become an affiliate and earn money selling products and services
An affiliate differs from an influencer in that an affiliate is working towards selling for the partnering brand for a fee or commission. On the other hand, the influencer is mostly aiming to reach an audience and raise awareness. Affiliates make money with a special link or a promo code to know how much you sold from your posts.
There are many platforms with affiliate programs, or you can explore popular marketplaces like:
Affiliate marketing is actually a well-established marketing model. You share your review and recommend your favorite creams, or mascara, or clothes brand, and provide either a link to buy this product, or else a promo code with a small discount. Both link and promo codes are individual and unique, so the marketers can track the sales from your account. Therefore, you can earn a fee or percentage for every sale.
Market your own online store
The third strategy for making money on Instagram exceeds marketing and actually is real e-commerce.
Rather than using your personal brand to sell other people's products, sell your own, or selling dropshipping products. If you already have your online store, creating your page on Instagram is an important step in your marketing strategy.
Here's a flow for this marketing model:
Open an online store (e.g. make your clothing business on Zazzle, sell products on Shopify or on Etsy, or both with Shopify Etsy syncing tool)
Start an Instagram page that's created around your interest
Feature your products on your Instagram account
Earn money
Also, you may sell not only products but digital products as well. Here are some examples:
Pack your knowledge in a digital product and sell it to your Instagram audience
Due to COVID-19 and quarantine, digital products have become the future of e-commerce, so there are many reasons to create electronic products these days.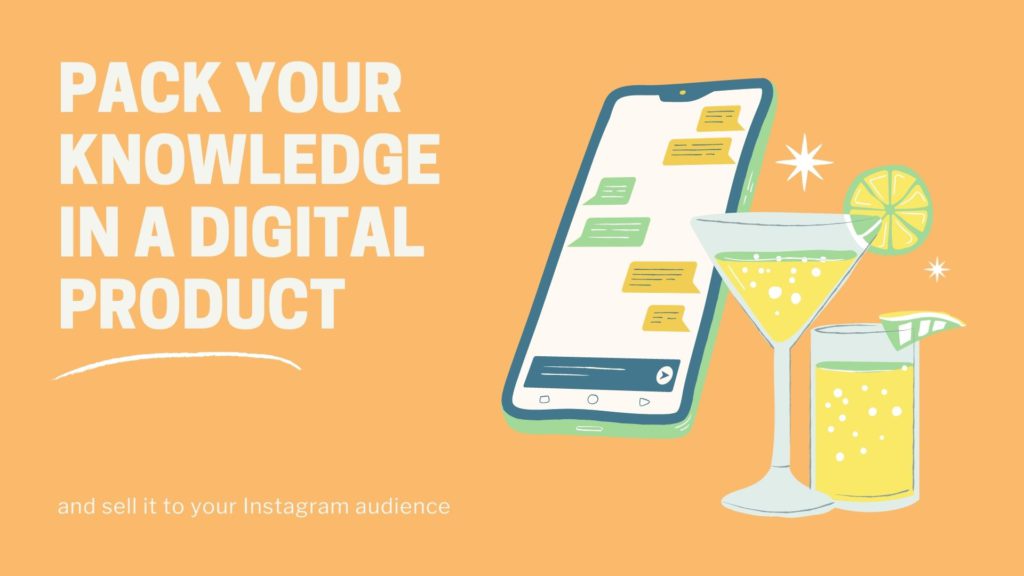 Types of the digital products to promote and sell:
eBooks (recipes, guides, how-tos)
Printables (digital art, patterns, invitations)
Photography (stock photos, mockup images)
Video (lessons, stock footage, cinemagraphs)
Audio (music, podcasts, audiobooks)
Software (game mods, presets, apps)
There are lots of ways you can create your own digital products and sell them with your Instagram account. Make a brainstorm to find the best for you, but for a start check out these ones:
How to make money on instagram? Promote your Airbnb on Instagram
You can boost your Airbnb business with a strong position on Instagram. People can be frightened by the idea of entering a stranger's house, but you can showcase to them all benefits of your apartment, post reviews from other tourists, and persuade them to e your guest.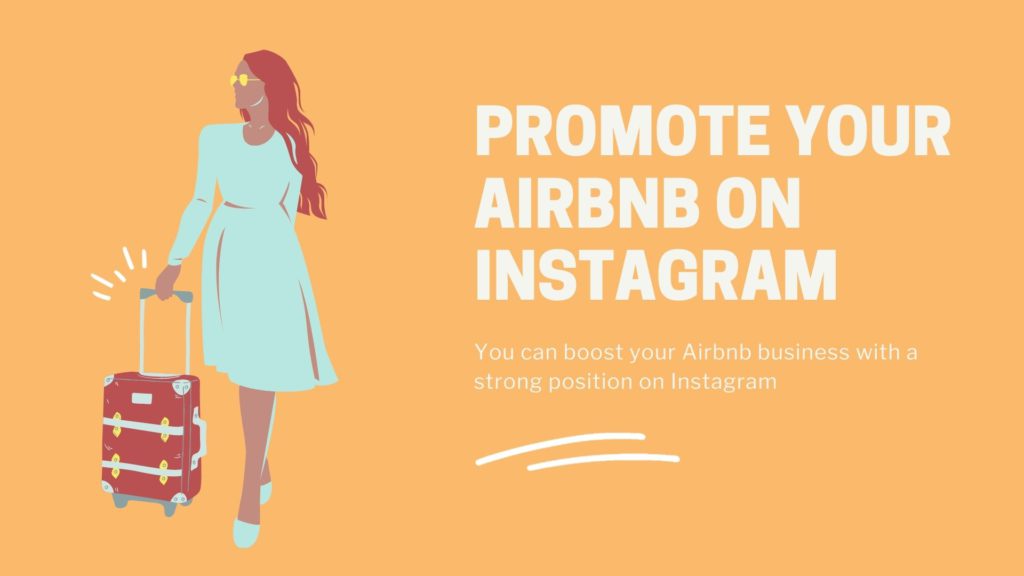 Your goal, as an Instagrammer, is to increase the number of followers and your engagement rate. If you are successful in reaching both parameters to top levels you have the opportunity to make big money through your Instagram account and the busy schedule of your apartment.
As ideas for posts, you may:
Give travelers a virtual tour.
Post pictures of past guests with their testimonials.
Run special discounted rates on special occasions.
Run ads on your target audience
Travel and build a consulting business around it:
It's an exciting business model because you help people plan their dream trips and get paid for them. Traveling and sharing your experiences visually on Instagram, you may:
Sell travel guides and itineraries
Sell useful goods for trips
Provide consulting services
Do webinars on how to buy cheap flight tickets, etc.
Online courses, masterclasses, postcards, paid guides are a great way to earn passive income while traveling.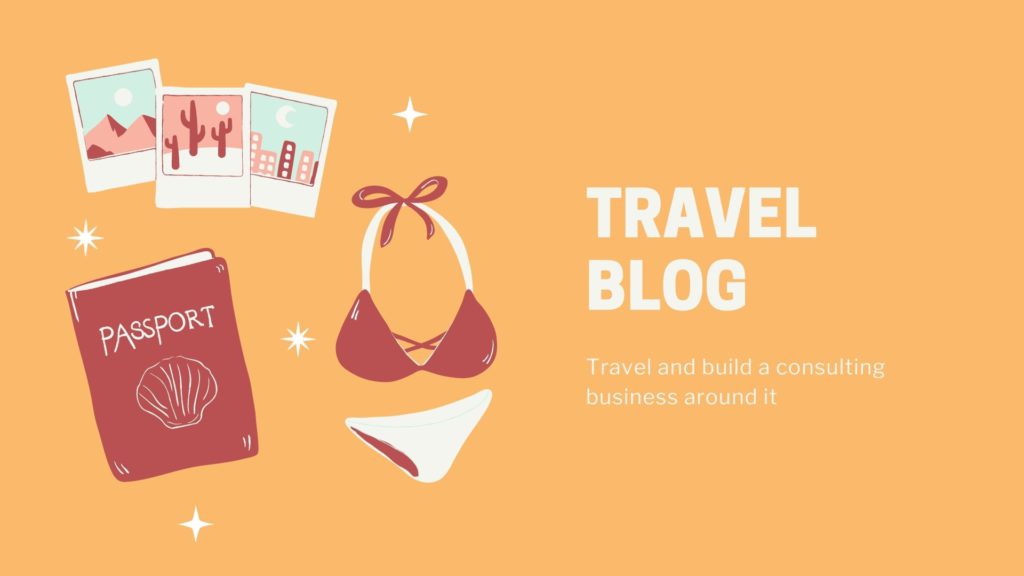 Is your Instagram account ready for verification?
To sum up: how to make money on Instagram?
I hope this tutorial on how to monetize Instagram has inspired you to get out there and start making money on Instagram. Remember, it's all about building connections and engagement with your followers. Putting effort into Instagram is a great investment that gives you a profit over time. And it's never too late to start to grow the audience and monetize your Instagram account. Followers love their heroes, so they are more likely to give your products a try and therefore show their support. Don't miss this chance.
FAQ: How to make money on Instagram?
How many followers on Instagram to make money?
The amount of followers you need to monetize your Instagram account depends on your niche. You can make money with 1,000 followers or 1 million followers, but make sure to focus on engagement. Keep in mind, getting 10,000 followers is a turning point: you'd see more opportunities, collaborations, and your efforts to make money on the platform would become a lot easier. In addition to the bigger number of brands, willing to a partnership, but you also get the "Swipe Up" feature on your stories. Business needs it because it converts at a whopping 15-25% per story.
How to earn a promotion on Instagram?
This is a very popular and one of the main monetization methods for individual influencers. A business pays you to create an advertisement about their product or just mention them in the posts or stories. To provide good results for a brand you really need to have a strong presence among your subscribers, as well as trust and engagement. That's why, it's important to make sure that you're only partnering with brands that you enjoy and would actually use yourself, and are appropriate and organic to your niche.
How to make money as a photographer on Instagram?
As a photographer, you already have everything that can be sold. Instagram is a perfect place to show your portfolio and images to sell. Brands love unique pictures, and yet find it difficult to come by them. This is an incredible opportunity for photographers who have tons of great images. Make money by providing authentic images available to businesses and get paid for it. Also, if you are a professional photographer offering services on weddings or other events, Instagram is your greatest chance for boosting your photo business. You can use Instagram to promote your business and spread the word to your potential audience. In addition to this, you have other ways to benefit from Instagram: * Become an influencer. Once your reputation as an expert in photography has grown big enough, brands will likely find you and cooperate with you. * Use affiliate marketing. Earn money, recommending and selling your favorite accessories and other stuff for photographers or amateurs. It is very close to being an influencer, but in this case, you would need to focus on making sales for the brands for a fee or commission rather than just spreading awareness for the brand.