Building a large audience for a podcast takes time, and it won't happen overnight. Successful podcasts require a lot of promotion to attract a large and engaged audience. If you're new to podcast promotion, you may not know where to start. That's where our blog comes in. We've created this podcast marketing guide to help new podcasters get started and provide marketing experts with updated tactics for promoting their podcasts.
But before we dive into the details of podcast marketing, let's first explore the benefits of launching a podcast and why it can be a great tool for growing your brand. By understanding the potential advantages of podcasting, you'll be better equipped to promote your company effectively using this medium.
Podcasts are a powerful tool for conveying your message and inspiring your audience, no matter where they are. For business owners, podcasts offer an effective way to connect with current clients and attract new customers. With podcasts, you can speak to your audience one-on-one, which helps to personalize your relationship in a way that written posts cannot. Additionally, providing diverse ways for users to engage with your content and your business is always a smart strategy.
 Looking for a smarter way to do content marketing?
Why Do You Need a Podcast?
If you understand the value of creating content, such as blogging, for your brand or company, then you should also recognize the value of podcasting. A successful podcast can bring you:
Increased brand reach and awareness: Every impression your podcast receives translates into exposure for your company.
Stronger connections: Podcasting is a fantastic way to grow an audience and establish a personal connection with them, enabling you to transfer your messages more effectively.
Enhanced authority: By conversing with clients through podcasts, you can increase the likelihood that they will take the desired action, such as buying your product.
More traffic: You can direct listeners to your website or domain to get more information, increasing your website traffic.
Advertising revenue: Having a sizeable podcast audience may give you the opportunity to earn revenue from ads for other services or products.
Creating a podcast allows you to position yourself as an authority in your industry, grow your audience, and make it easier to sell your products or services as a reliable source. Establishing yourself as an influencer can also help persuade potential customers to choose your products.

Pre-launch Podcast Marketing Strategies
Before launching your podcast, there are some key strategies you should consider to ensure a successful start. These include:
Clearly identifying your target audience so that you can create content that resonates with them.
Developing a promotion plan that outlines how you will reach your target audience and build buzz around your podcast.
Creating a teaser or trailer that gives listeners a taste of what's to come and gets them excited about your show.
Leveraging your existing audience, whether that's through social media, email marketing, or other channels, to help spread the word about your podcast.
Networking with other podcasters in your niche or industry to build relationships and potentially collaborate on cross-promotion or other marketing efforts.
1. Content is king!
Producing relevant content is a powerful strategy for promoting your podcast. By creating content that resonates with your target audience and aligns with your brand, you can attract listeners who are highly engaged and responsive to your message. This audience is more likely to share your podcast within their networks, increasing your reach and helping to promote your podcast to a wider audience.
Brett Robinson, Head of Content & Marketing for Wired Clip: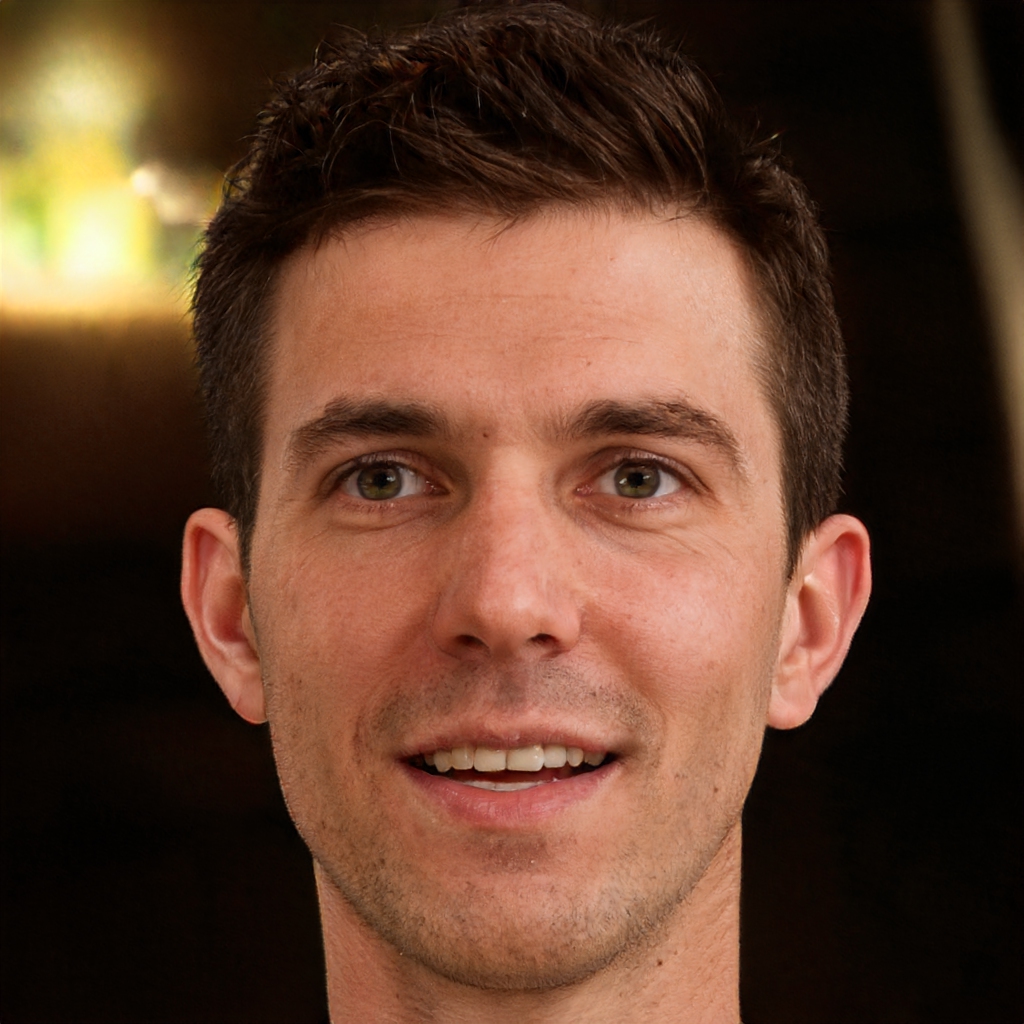 "A way of promoting your podcast is by demonstrating your in-depth and clearly well-researched knowledge on the podcast topics. Many podcasts have a large amount of surface-level information filling up each episode, which can often deter listeners from the get-go.
If you research your target audience and your industry topics in a huge amount of depth, and then use this to really get your first episode going with momentum, then the podcast will receive good reviews and promote itself!"
2. Build A Podcast Landing Page
In today's crowded media landscape, it can be challenging to capture people's attention. One effective way to stand out is by creating a dedicated landing page for your podcast.
A podcast landing page can be a valuable tool for collecting email addresses from people who are interested in listening to your show or doing business with you. While many podcasters use various streaming services to host their content, having a landing page provides a central hub for all of your offers and episodes.
To be effective, a podcast landing page should feature high-quality visuals, compelling headlines, and strong calls-to-action (CTAs). These elements will help to capture your audience's attention, keep them engaged, and encourage them to take action, such as subscribing to your podcast or signing up for your email list.
3. Hire an Editing Team or Producer
To create a podcast that truly stands out from the competition, it's essential to have a skilled editing team or producer. With their expertise, they can help ensure that your podcast is of the highest quality and exceeds the expectations of your listeners. In a crowded podcasting landscape, having a professional and engaging listening experience is crucial to capturing and retaining your audience.
Creating a teaser or trailer is an essential pre-launch strategy for your podcast. It helps generate buzz and excitement for your upcoming podcast, and it gives potential listeners a taste of what to expect.
Your teaser or trailer should be short and to the point, typically around one to three minutes long. It should provide a brief introduction to your podcast, including the topic, format, and why listeners should tune in.
Consider including some sound bites or clips from upcoming episodes to give listeners an idea of what to expect in terms of content and style. Use music and sound effects to enhance the teaser or trailer and make it more engaging.
Once you've created your teaser or trailer, distribute it on your website, social media channels, and podcast hosting platforms to help generate interest and anticipation for your podcast launch.
Podcast Marketing Strategies
So now it's clear what podcast marketing means and the value it could give to your business. Let's check the marketing strategies that can help you whilst marketing the podcast itself:
1. Release multiple episodes when first launching
Producing multiple episodes at the start of your podcast can be highly beneficial. By doing so, you'll have episodes already recorded and scheduled, allowing you to focus on developing and promoting your podcast.
Having multiple episodes also allows you to gather feedback from your audience as you continue to produce more content. It's recommended to produce at least 5-8 episodes, including the one you're launching with, as this provides a steady flow of content for about a month.
2. Send it to podcast aggregators and directories
To listen to podcasts, you can utilize a podcatcher, which is an app designed specifically for playing podcasts. The most well-known podcatcher is Apple Podcasts, which is the default podcast app included with iOS. However, there are many other podcatchers available, such as:
Google Play;
Spotify;
TuneIn;
iHeartRadio;
SoundCloud;
Podbay;
Podtail and others.
This is one of the most effective podcast marketing actions you have to do.
3. Cross-promote relevant podcasts
Collaborating with other podcasters who share a similar audience can also be an effective promotion strategy. Consider reaching out to these podcasters and proposing a cross-promotion where you mention each other's podcasts to your respective audiences. Start by targeting podcasts with a similar audience size to yours as they may be more open to collaboration.
Another approach to promoting your podcast is by joining a community of fellow podcasters. These communities offer a space for support, discussion, and the exchange of new promotion strategies. By actively participating in these communities, you may uncover valuable insights that can help grow your audience and increase profits.
4. Use Influencer Marketing
In advertising a podcast, you can connect with influencers who have an audience that coincide with yours or has a similar interest. You can reach out to other companies, podcasters, or industry leaders to start a collaboration.
Read more: How Micro-Influencers Help Brands Do Better Marketing
5. Become a guest and invite a guest
Pitching yourself as a guest on another podcast is a great way to promote your content to an aligned, qualified audience. Similarly, including interesting guests on your own podcast produces more engaging episodes and adds a unique experience for your listeners. Create a podcast press kit for your guests to easily share the episode.
Andrew Chen, Chief Product Officer for Videeo: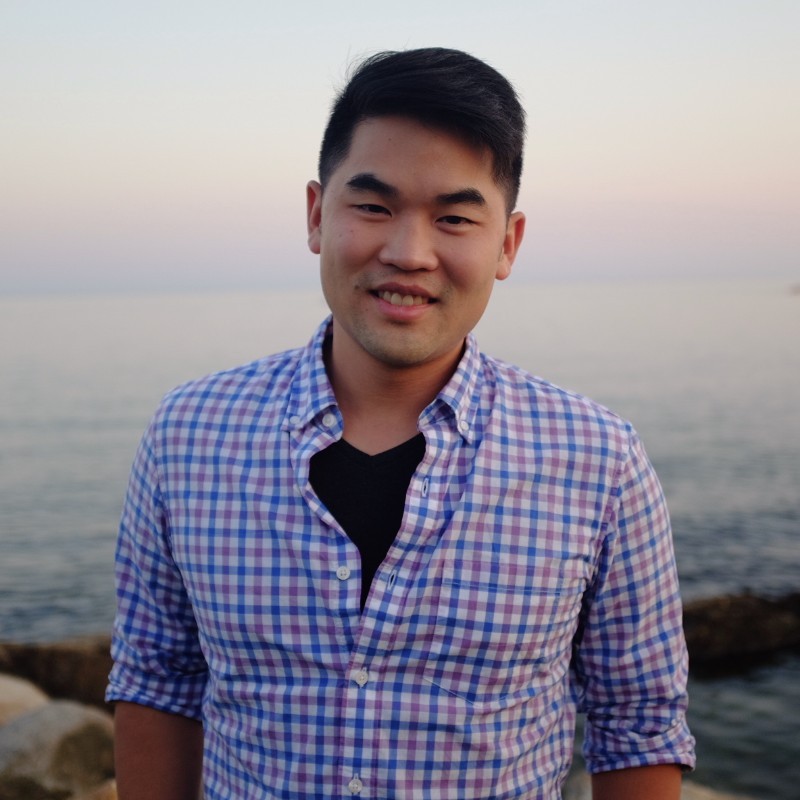 One excellent way to promote and market a podcast is to invite guests that have similar interests to your audience. This is especially effective by inviting people who are experts or thought leaders in the niche topics of your podcast. Perhaps you already have a network of personalities to potentially reach out to from previous endeavors. If not, no worries, social media has made it possible to connect with others quickly and easily. Send a DM to those who you feel would be great fits for your subject matter, and ask if they'd be interested to join the podcast. By inviting quality guests, you provide great content, but also bring more exposure and engagement to your podcast.
6. Contact people you mentioned on your podcast
If you mention a person or brand on your podcast, reach out to them after you post the episode. Pull out the quote where you talked about their business and offer them to share your podcast on their social media pages.
7. Get media exposure
Another important strategy of podcast marketing is content distribution to various online publications about podcasts or on the topic of your podcast. It is very easy to order publications through PRNEWS.IO. PRNEWS.IO is a service for creating and distributing press releases, and articles in credible publications all over the world. Use the catalog, and filters, choose the media in which you would like to place news about your podcast and go.
Read more: Podcast Press Release Template: How to Create a Compelling Press Release to Promote Your Podcast
Content Marketing Platform
100,000+ media publications;
get backlinks to your product;
scale work with content distribution.
What works on Facebook doesn't successfully work on Twitter. Users expect different types of content on those platforms. Facebook, for example, is more likely to boost longer posts and deeper discussions. Twitter is for short messages. Your Instagram posts will only do well if there are attractive images attached.
So don't share the same social media posts to every platform. Edit them so they're attractive everywhere.
9. Tease episodes with audiograms
An audiogram is a podcast marketing tactic to advertise your audio content in a visual way. It's the combination of visuals, a soundwave, and an audio track. Sometimes it covers a transcription of the clip (like subtitles). This makes it more attractive to users who expect video content on social media like Facebook, Instagram, TikTok, and Twitter.
10. Convert your podcast into a YouTube video
Get double the awareness from one episode by customizing its content for YouTube. Be sure to include show notes, subtitles, and links to your website, and subscribe links to other audio platforms, and social channels in the description.
Also, if you customize a full episode into a video, why not go back and cut shorter worthy videos 1-3 minutes long? You'll captivate the viewers who consume longer videos and those that prefer to share shorter clips.
New users can easily check out these videos, get a sense of what your podcast is about, and decide to listen to your other videos. YouTube's algorithm will also suggest your other videos, making it easy for users to watch more of your content.
Read more: How Much Do YouTubers Make? Figures You Need to Know
11. Optimize your podcast website for search
A podcast website is important. From SEO benefits to being a platform you fully control, all podcasts should have their own website. But what good is a landing page if you're not regularly updating it with your new content?
When you build a page, make sure it's optimized around a keyword people may look for to find that kind of content. Put that keyword in the following places:
The page's H1 title
Some of the page's subheadings including H2, H3, H4, etc.
The ALT attribute of any images
At the beginning and end of the content
In the page's meta description
In the page's <TITLE> tag, if different than the page's H1
Scattered throughout the content regularly, but don't sacrifice readability
To optimize your podcast for search, you can follow these tips:
Choose a clear and descriptive podcast name: Your podcast name should clearly and accurately describe what your podcast is about. Use keywords that your target audience is likely to search for.
Write a keyword-rich description: Write a detailed description of your podcast that includes relevant keywords. This will help search engines understand what your podcast is about and improve its visibility in search results.
Use relevant tags: Use relevant tags to help search engines understand what topics your podcast covers. Tags can also help users discover your podcast when searching for specific topics.
Optimize episode titles: Give your episodes clear and descriptive titles that include relevant keywords. This will help users find your episodes when searching for specific topics.
Transcribe your episodes: Transcribing your episodes can help improve your podcast's visibility in search results. Search engines can index the text of your transcripts, making it easier for users to find your content when searching for specific keywords.
Promote your podcast: Promote your podcast on social media and other platforms to increase its visibility and attract more listeners. The more people that listen to and share your podcast, the higher it will rank in search results.
You want your audience and listeners to give you more exposure, so you have to make it easy for them to share your content. Share buttons will do this easily.
13. Add links to your email signature
Include links in your email signature to sources users can download or listen to your podcast. You should also try covering a link or two to your most popular episodes. This tactic doesn't have the greatest profit, but it's a one-time easy activity.
14. Advertise on podcast apps
If you already participate in popular podcast apps (like Overcast or Listen Notes, etc.), think about advertising your podcast by purchasing ads. How your ads appear will depend on the app, but in most cases, the ad will place your podcast at the top of your section list. In some cases, the ad will place your podcast in the "what's hot" or "most popular" sections (or their equivalents).
15. Buy paid ads
Paid ads are great ways to increase traffic by connecting with your target audience. Facebook ads, Sponsored Tweets & Promoted Pins show people whose interests align with your targeting. There are two ways to work with this:
Run Ads on Podcast Apps: Overcast and Listen is the most popular podcast app. Other apps like Spotify, Amazon prime, and many more. Purchasing ads boost your show's position. Your ad will place your show at the top of your relevant category list. In many circumstances, your ad will place your podcast in the "what's hot" or "most popular" categories, and this will create a curiosity in the listener to install your podcast.
Buy ads that direct to your podcast's landing page. This way is easy to create once and leave it working, but you'll have to target a broad group, which could be more expensive.
Buy ads that direct to individual episodes. This way is more productive because you can target people who are only interested in that episode (often done by targeting your guest's name), but it's more difficult to create such an ad and you have to do it for every episode separately.
16. Buy Google AdWords ads
AdWords are simple: You purchase ads on Google for keywords people look for, like your podcast's main topic. When users click on an ad, they are taken to your podcast website.
17. Response on every comment on your podcast
If some give you their time and attention, leave a comment – go above and beyond to answer their question and engage. This action will snowball over time.
18. Re-upload your most engaging and popular episodes
Someone who just found out about your podcast yesterday may haven't seen that awesome episode you posted last month. There are no drawbacks to releasing an episode onto your feed again. Just add an extra description explaining why you're doing it.

Post-launch Podcast Marketing Strategies
Leverage guest appearances: Inviting guests to your podcast can help you expand your reach and attract new listeners. Ask your guests to share the episode with their own followers, and promote their appearance on your podcast on social media.
Host live events: Consider hosting live podcast events, where you can interact with your audience and record a live episode. This can help build a strong community around your podcast.
Create shareable content: Create short video clips or audiograms of your podcast episodes to share on social media. This can help attract new listeners and increase engagement with your existing audience.
Use email marketing: Use your email list to promote your podcast and share new episodes. Consider offering exclusive content or discounts to your subscribers to encourage them to listen and share.
Grow the email addresses base on your listeners on your website then send an email every time you post a new episode. If you don't already send out an email newsletter, you should definitely do it. Your email newsletters are a perfect place to share new podcast episodes, ask your audience to join you, and more.
Utilize influencer marketing: Partner with influencers or other podcasters in your niche to promote your podcast. This can help you reach new audiences and build relationships within your industry.
Influencer marketing is the practice of using influential people, bloggers, and experts to expose your content to new audiences. Essentially, you just find someone who has a big audience that overlaps with your target audience, contact them, and build a mutually beneficial collaboration to promote your podcast. Every influencer has their own purpose, so be open to unique arrangements.
Industry Experts about Podcast Marketing Strategy
Laura Rike, Pinterest Coach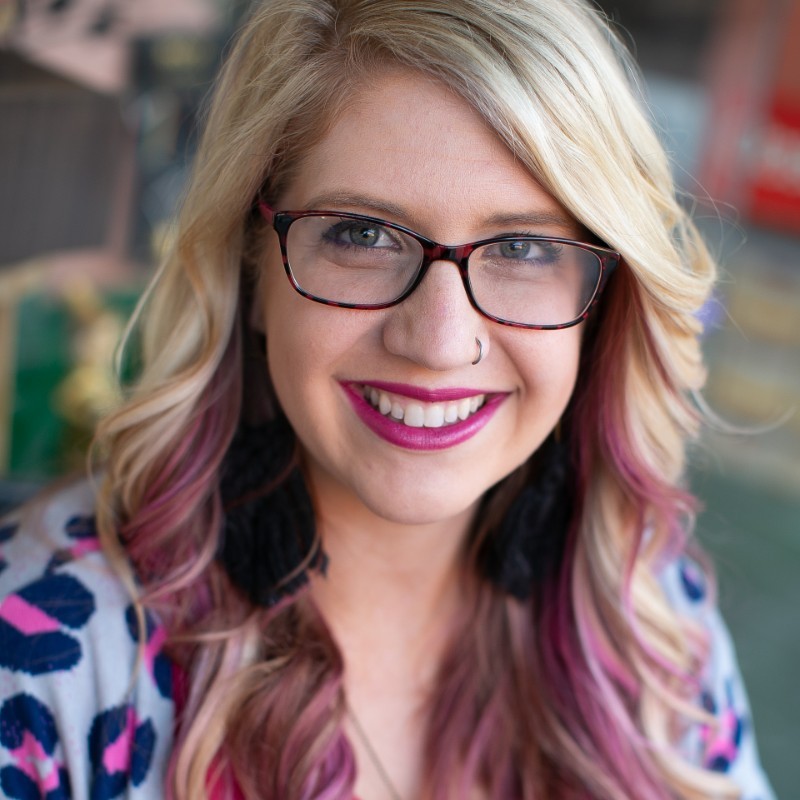 As a Pinterest expert, of course, my recommendation is to use Pinterest to promote your podcast! While many may think of Pinterest specifically for recipes and craft projects, those who do are truly missing out on an opportunity to reach their target clients online.
It's actually a really powerful search engine and has targeted ad opportunities (like I share in this blog post). It can also help with familiarity and the "Know-Like-Trust" concept, if your listener goes to your site and then later sees your ad on Pinterest, too!
Sinoun Chea, digital marketing consultant and CEO of ShiftWeb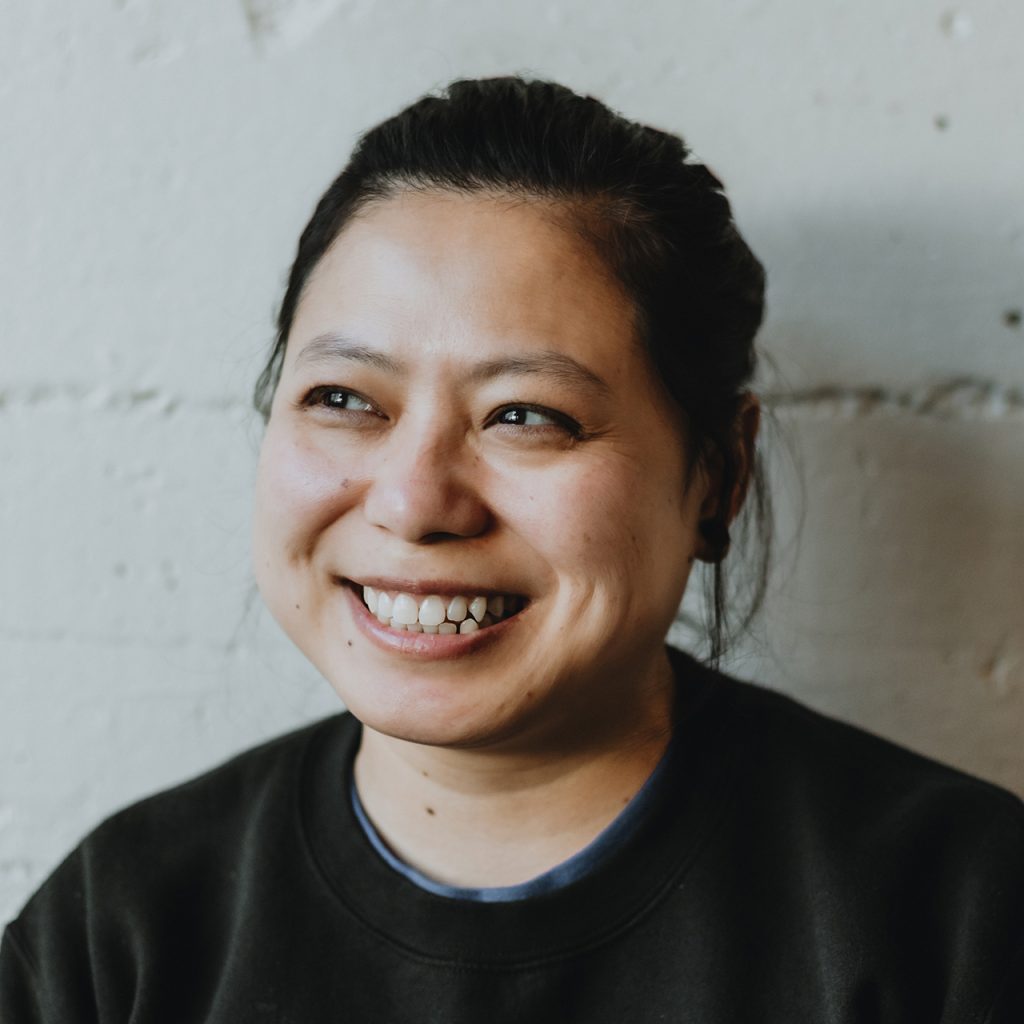 Podcast marketing can be a very effective way to reach out to new and potential customers, as well as to build and maintain relationships with existing ones. Here are some tips and tricks that can help you promote your podcast:
1. Use social media platforms to market your podcast.
Make use of popular social media platforms such as Twitter, Facebook, and LinkedIn to market your podcast. Utilize these platforms to share updates about your podcast episodes, as well as other relevant content that would be of interest to your target audience. You can also use social media ads to further boost the reach of your marketing efforts.
2. Get listed on popular podcast directories.
There are many popular podcast directories that can help increase the visibility of your show. These include iTunes, Stitcher, and TuneIn, among others. Make sure to submit your podcast to as many of these directories as possible to maximize its reach.
3. Use email marketing.
Email marketing can also be used to promote your podcast. Include links to your latest episodes in your email newsletters, and make use of other marketing automation tools to send out automatic emails whenever a new episode is published.
4. Host a contest or giveaway.
You can also host a contest or giveaway related to your podcast. This can help increase interest in your show, as well as encourage people to share it with others.
5. Use guerilla marketing tactics.
Guerilla marketing tactics can be very effective in promoting a podcast. These include holding impromptu street performances or setting up kiosks in high-traffic areas where people can learn more about your show.
Angel Martins, marketing specialist at one of the UK's leading digital marketing agencies, Finsbury media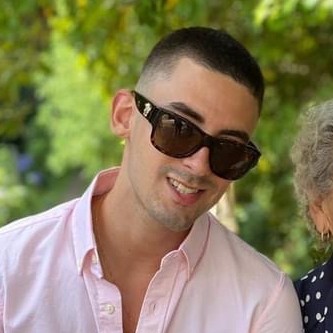 Podcast marketing can help you reach new audiences and grow your podcast following. Yet to maximize your potential, it is essential you create a well-rounded strategy. Consider partnering with other smaller podcasts or industry influencers to promote your show and gain new followers. Along with building real relationships with your audience and delivering high-quality and engaging content, you can begin to reach new audiences and grow your podcast following.
Always take advantage of social media platforms when it comes to promoting your podcast. Be sure to share links to your latest content on places like Facebook and Twitter, while placing shorter clips on platforms like TikTok and Instagram. Encourage your followers to share your content on their feeds as well. By taking these simple steps, you can bring to reach a wider audience and generate some real interest in your podcast.
Steve Daniel:
If the podcast is filmed, use footage and cut clips to put on TikTok. In addition, you could use a segment of the podcast and cut it into 3 parts, so you would have 3 TikTok videos. I used that in the past to promote a show and 80% of the traction of the show came from TikTok (with over 2M views in a month)
Deployment strategy – This includes having a photoshoot of your guest for them to post on their social media. Tease the new episode and promote the questions and subjects that you will be talking about in the podcast.
Final Words: Podcast Marketing
Podcast promotion can be a challenging and error process. Leverage these strategies until you find the right podcast marketing mix or what works for your podcast. It requires being consistent and dedicated to getting yourself heard by millions.
If you have any questions about launching and promoting a podcast or any comments about this guide, please feel free to leave a comment below.
Read more:
Save to Pinterest
You can save this page to your Pinterest board for later.