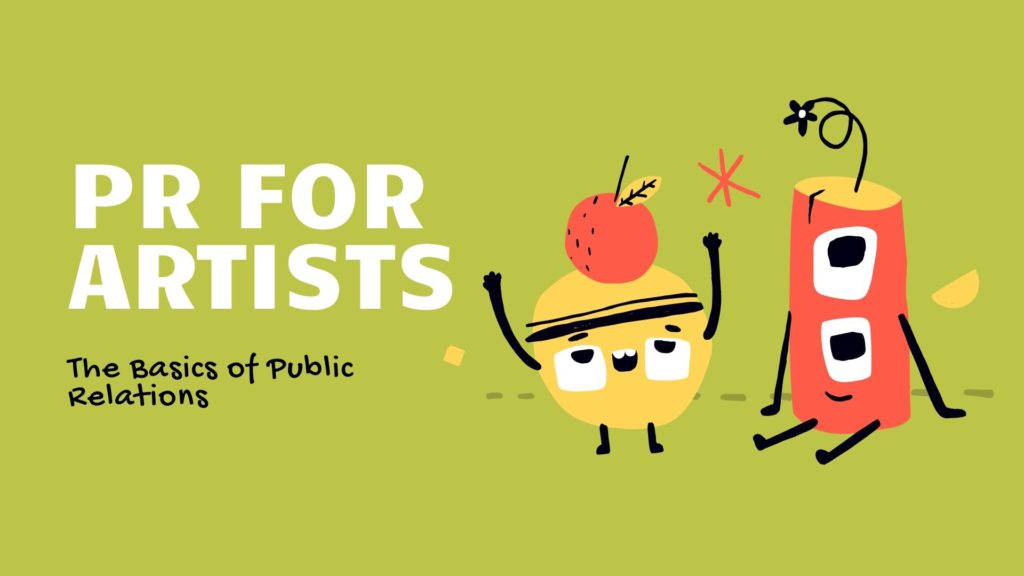 Whether the art objects are on permanent display in a park or trading center, or in a visiting exhibition or showcase, PR for artists should extend the right call to targeted audiences, presenting the work in the best light. Fame is built not by the messages you create, but rather by the way they are received.
Meme:
Malevich's Black Square: "You say it's easy to draw, try to sell it :)"
What Is Public Relations?
Simply speaking, public relations (PR) means the management of communication between an organization and its public. Public relations is about conveying the right messages to the right place and the right people, creating a strong and positive brand reputation.
Primarily, PR is a persuasion business. You have to convince an audience, inside and outside your usual area of influence, to promote your art project or exhibition, support your idea or recognize your accomplishments. Public relations can be used to protect, enhance or build reputations through the media, social media or company-generated communications.
Build Positive Online Reputation & Remove Negative from SERP
One of the must-know terms in PR science is publicity.
What Is Publicity?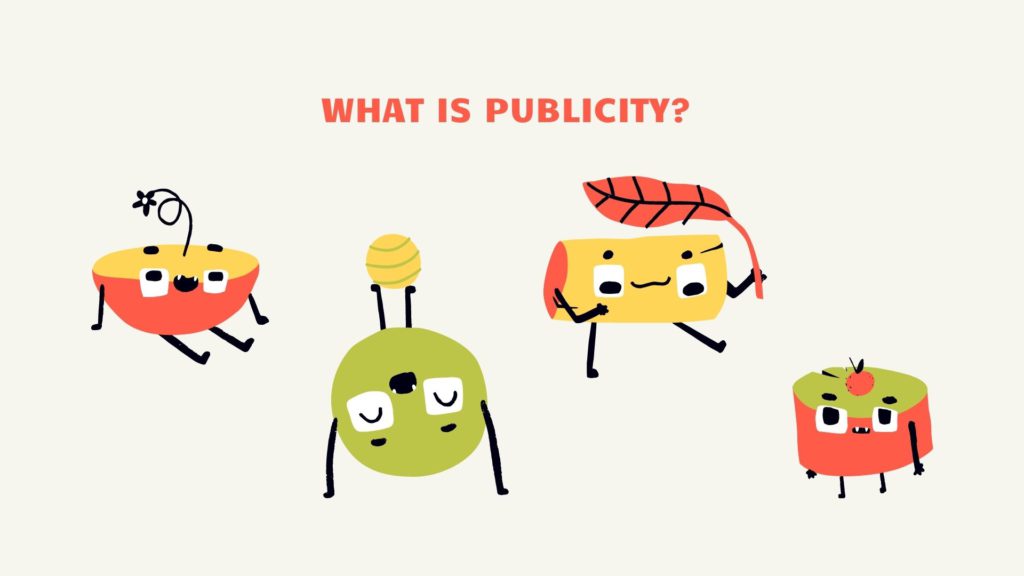 Publicity is the communication about an artist, placing significant news about it in the media. In simple terms, publicity is the flow of information to the public via media activities and other mass media sources.
Publicity is not a process but a result of a good public relations strategy where the marketers succeed in providing favorable information to media and other third-party outlets like bloggers, vloggers, podcasters, etc. Publicity adds credibility to the overall communication message. It gives people a reason to talk about the brand and, in turn, influences the effectiveness of word-of-mouth and viral marketing.
How Does Publicity Work?
Publicity is considered an important promotional tool. Artists assign a publicist who is given the job to generate and manage publicity for them, offering a public figure by persuading the news media to write about that figure in the most positive way.
Publicists and PR experts use multiple ways to generate news stories about the brand. These are:
Press release: A press release is a short, but powerful story written in a special format to inform local media outlets about significant newsworthy events or information. It could be related to general news, events, a new show, items for auctions or expert opinions on a particular matter.
Networks: Public relations experts and publicists develop personal contacts to increase their media coverage.
Digital media: PR professionals also use digital marketing strategies like social media marketing to get the attention of a target audience.
Why Art Needs PR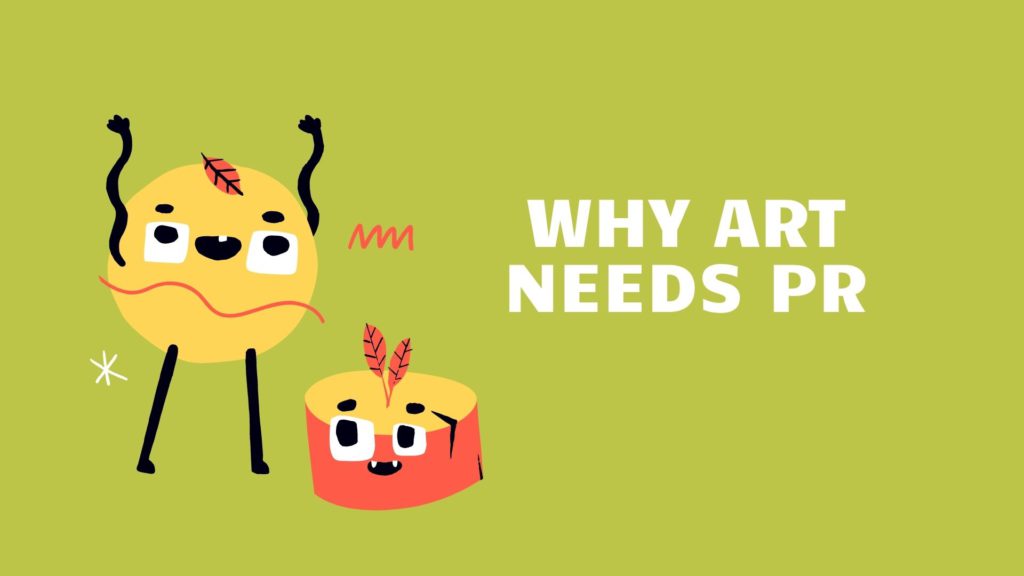 Every artist or creative person who wants to be viewed should use some form of public relations to build their brand. The world is hungry for news and to know what is happening. Although some media platforms have been reduced, such as newspapers and magazines, they have been replaced by a multitude of TV channels and streaming services, Internet radio shows, online publications, newsletters, social media and blogs. People are looking to find out hot news and updates — it might as well be YOU that is new in the world.
Here are some examples of how PR can help you to tell what is going on in your world:
New projects, art objects or ideas you have created or you are currently working on
Your performances, exhibits and events where you will be
Opening a new studio or retail location
Participating or initiating an auction or charity sale
Awards or honors you have won
Collaboration with other colleagues or organizations
Community activities or groups that you are taking an active part in
Panels and group discussions you are involved in
Feature articles and interviews about you and your work
Working with the Media | PR for Artists
Public relations has shown to be a core element in the art world as it generates awareness to those who deserve it. It includes a big number of activities to protect the artist's image and raise their profile.
Some of the areas public relations cover are:
Communication between you and your potential audience(s) and target customers
A mediator between you and the media
Initiating press interviews and involvement with public causes or charities
Positioning you as a professional and talented person in your particular field by being quoted and sought after
Building connections with your stakeholders, such as customers, employees, critics and the public
Managing your social media accounts and engagement there
Developing third-party promotion for your artwork and events
Crisis management (if you do things right, you will probably not need this one, but it's better to be prepared for all situations)
To be heard, you have to work with the media. Here are some tips to make your public relations efforts more successful with the help of media outlets:
Tailor your message to the appropriate media.
Find the right editor — don't send an arts-related article to the sports editor unless you have a really good reason to do so.
Contact a journalist before you send a press release — pitch your story.
Be respectful of their time — usually, they have deadlines or busy schedules so politely ask them if they have time to talk with you.
Help them facilitate their work — ask what you need to do to make things go smoother.
Follow through on any additional suggestions or requests on time.
If your piece of news appears in a publication, be sure to send a thank-you email.
Like all things marketing, you need to have a firm grasp of the basics and a strategy for what you are trying to accomplish. PR is no different. Public relations is a strategic communication process. And if you are executing the role of the PR strategist (officially or accidentally) and need help and support, delegate part of the work to professional services. Whether you're seeking a way to connect with the media or write press releases or articles that'll go viral in the art world, they'll get you covered. 
Content Marketing Platform
100,000+ media publications;
get backlinks to your product;
scale work with content distribution.
This means you don't need to convince journalists or editors to write a positive story about you or your client, your candidate, brand or issue. So your direct contact with the PRnews platform will allow you to appear in the editorial section of the magazine, newspaper, TV station or website. And you don't need to overpay other PR agents or reporters. You have it all (copywriting and distribution) in one place.
Benefits from PR for artists, creative persons, art galleries and other institutions might seem obvious: they host exhibitions and consultants pitch the media to coordinate related press. In reality, communications experts can provide many more services. PR specialists use some tools and techniques to boost their clients' public image and help them set meaningful relationships with a chosen target audience.
To achieve that, they use tools such as:
Writing and distributing press releases (internal or external sites)
Creating press releases to inform the media about newsworthy events or changes regarding your project. Press releases require a specific format, tend to be short and lead with the most important information. You can read this detailed guide on how to write a press release or hire a service to create one for you. Once your press release is crafted, you can distribute it to local media outlets, put it on your website and distribute it using a service like PRnews.io.
How to Write Press Release – Guidelines, Formats, Free Samples
If you're on social media, everything you post is a form of public relations. You send information about yourself with every original post you make or share.
Social media platforms such as Facebook, Instagram, TikTok and Twitter allow you to connect with your potential customers. A strong social media presence keeps your brand in your followers' minds. Rather than trying to make a single post that goes viral, focus on building an interesting audience slowly and steadily by offering posts that educate, entertain, or both.
To add more credibility to your social media accounts, check‌ ‌out‌ ‌these‌ ‌‌Instagram‌ ‌and Twitter verification‌ ‌services.
How To Get Verified On Instagram
Experts about PR for Artists
Luana Ribeira, bestselling author, international speaker, and founder of Dauntless PR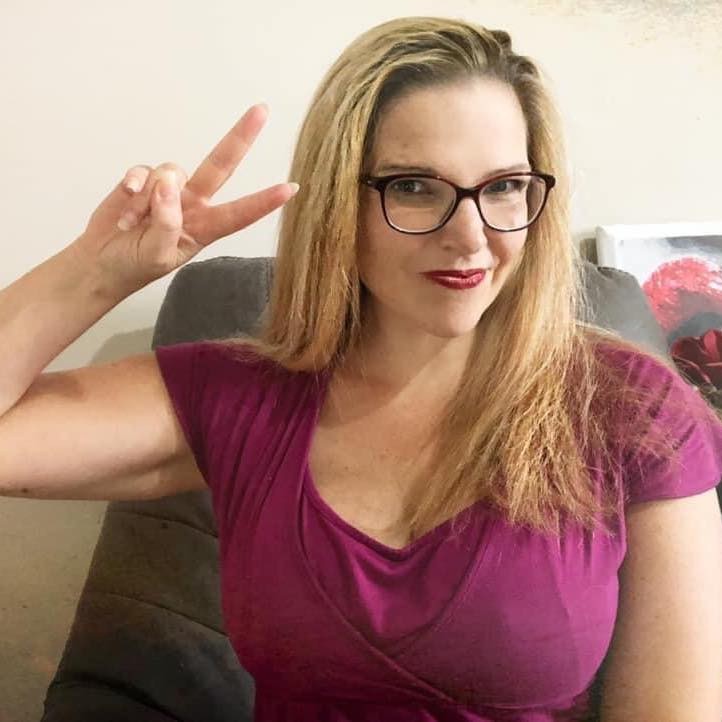 An artist PR is someone who represents artists, helping generate attention for their work and establishing them as a personal brand. Working with an artist means helping them get their work in front of a larger audience and establishing them as a well-known name within their niche.
When trying to generate PR for an artist, it is vital to not get completely stuck on the creative project they want publicity for. Many people have a one-track mind when it comes to seeking promotion and while sending and distributing press releases about an upcoming exhibition, release or project is an effective way of generating interest, it should not be the only method.
Widening your focus to sharing stories about the artist themselves is often a much more effective way of securing interviews and media coverage. Journalists don't want to simply advertise an artist's work, they want to write content that entertains, inspires, and gives value to their audience.
Coming up with targeted pitches which tell the artist's personal story, why they do what they do, what they have overcome to get to where they are, and what important messages they have to share with the world will often get the kind of media coverage which gets people sitting up and taking notice.
It is also vital to be proactive and look out for any journalists already writing stories your client would be perfect for and get in quickly before the opportunity passes.
Jennifer von Stauffenberg from Olive Creative Strategies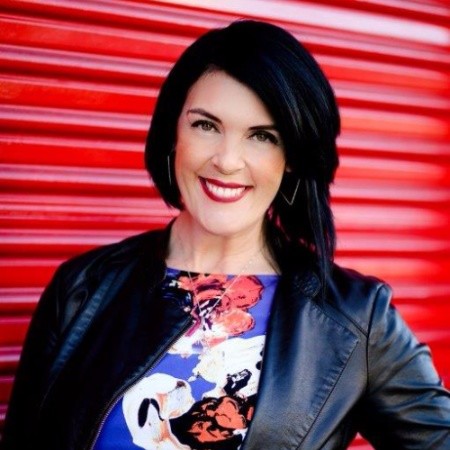 I'd be happy to answer questions regarding artist PR. My name is Jennifer von Stauffenberg and I own Olive Creative Strategies, a national boutique agency on the west coast.
Representing artists, galleries, art festivals, art fairs, museums and really anything art related has always been a big part of my business and my career prior to launching my own agency.
Some of our most successful campaigns have been for artists. We have had the pleasure of working with so many. Two stories actually went viral. In both cases, the artists had a powerful personal story that elevated their work.
In its purest definition, Public Relations for artists is about identifying their target audiences and finding the most effective ways to communicate with them to establish a mutually beneficial relationship. Whether you are announcing a new body of work, an exhibition, or an event, an artist benefits from elevating their story and/or work.
When someone is working to identify their story, it might come naturally because they truly have a unique story. Other times, it isn't their personal story, but perhaps the subject matter of the work or the unique style of their work. There are a million different ways to identify a story. It might not be either of those things and instead, be interesting because of a collaboration or community project. The point is that there is always a story. Every single person has a story.
Public Relations can be very powerful for artists on so many levels. The best explanation for pr that helped me to understand the difference between marketing and sales is that marketing is you talking about yourself… think website, advertising, and social media. In general, your target audience knows you wrote and approved the message. Sales are when you close the deal, so your sales rep at your gallery opening turns that interest into the actual sale of a piece of work. Public relations is any activity that gets people talking about your work on your behalf.
Public relations can be so powerful for many reasons, but here are the top few that quickly come to mind:
Having your work shared and/or reviewed by a third party such as media lends itself to a lot of credibility.
Media coverage will expand your audience to draw in more potential collectors or elevate you to critical curators.
Public Relations will educate your audiences giving them speaking points to share your story with others, expanding awareness and creating a community around your work.
You can build lasting relationships with your community and collectors by building on your relationships.
Rafe Gomez, VC Inc. Marketing
Artists (writers, filmmakers, musicians, visual artists, etc.) that wish to secure media coverage about their offerings need to focus on sharing actual news about their work – not promotional announcements.
This news can include details about awards, new installations/exhibitions, readings, performances, collaborations, etc. that provide evidence of the marketplace viability of the artist's work.
In terms of the tone of the news that's shared, it should maintain a professional tenor without hype, breathless descriptions, and unsubstantiated claims of the artist's Earth-shattering awesomeness (I highly recommend not using any exclamation points in the news releases). A good rule of thumb for the U.S. market would be to mirror the voice of CNBC (a business news network) in the news that's shared and avoid the voice of QVC (a shopping network).
Regarding reach, artists should strive to gain traction locally with their news. Once a strong local base has been built, artists can then move towards securing regional and then national coverage in media outlets that cover their respective industries.
As far as the media categories to pursue besides news releases, quoting opportunities, podcast interviews, and byline articles on trending topics that are of interest to fellow artists are all worthy of consideration.
Catherine Hasen, Digital PR Team Lead at seoplus+
PR for artists is about telling their unique stories and finding an audience that will appreciate and engage with their work. Artists put a ton of creativity into their work, but it can be harder to showcase that creativity to the masses if you do not have the right tools and connections. PR practitioners can help facilitate a narrative around your work that will get people to pay attention.
One of the most significant facets of public relations is digital PR, as online engagement increases over traditional print media use. Artists can use the visual aspects of their work to their advantage as there are many ways to showcase art online strategically to grab a reader's attention. In addition to social media and press releases, digital PR efforts can come in the form of guest blog posts which offers a quid pro exchange where the artist can write a feature on someone else's website, offering some thought leadership in their niche and in turn gaining access to a new audience.
However, the most crucial part of digital PR for artists is ensuring you are connecting with the right audiences and providing something of value to the readers. You will want to reach out to outlets interested in art or the message you convey through your art. One of the best parts of art is that it can be many things simultaneously and is often appreciated by many once discovered. PR can help artists discover how to tell their unique stories on a broader scale.
Matias Rodsevich, founder and CEO of PRLab, a PR agency situated in Amsterdam.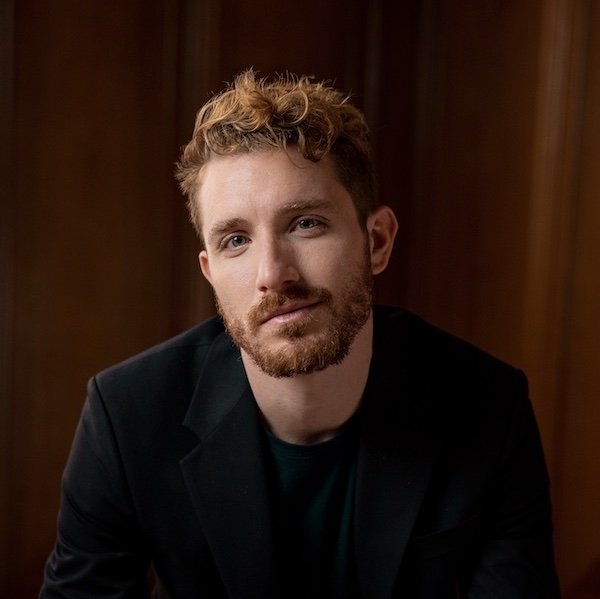 Artist PR refers to a marketing strategy used to generate media attention for an artist's work A blog is a great way to build an artist's profile, to share the art project currently in progress, creative ideas, and upcoming events. It will also improve their chance of getting SEO traffic as it will create fresh content for Google. Visitors will stay on the blog longer and return more often if it is updated regularly. The artist will gain loyal followers and attract other art professionals. Videos can be used to demonstrate techniques and work in progress on the blog. It could even be used to earn additional income also. Once the blog is being used to publish new work, as long as the work is newsworthy, such as a new project or award, the content can be changed to the third person, a headline can be addenda along with the who what why where and when, then distributed on sites like PRNEWS.IO.
Harry Gallagher, CFO at Life Part 2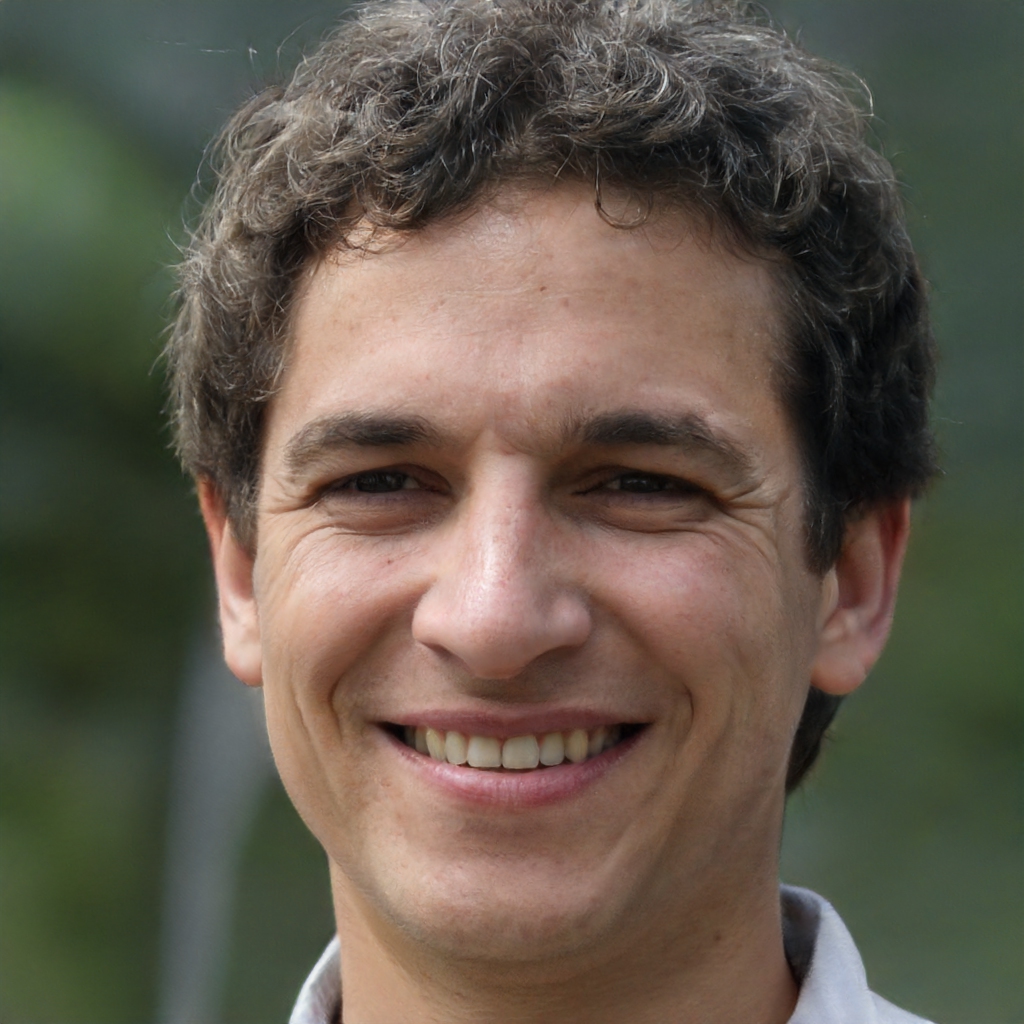 How to do PR for an artist? There is no one-size-fits-all answer to this question, as the best way to do PR for an artist will vary depending on their work and their goals. However, there are some general tips that can help:
-Start by creating a media kit that outlines the artist's biography, work, and contact information.
-Develop relationships with key media outlets and bloggers, and send them regular press releases about the artist's work.
-Create marketing materials such as website banners, social media posts, and print ads that can help promote the artist's work.
-Host events and exhibitions to give people a chance to see the artist's work in person.
-Stay active on social media, and use it to share updates about the artist's work.
Adam Fard, Founder & Head Of Design – Adam Fard' UX Agency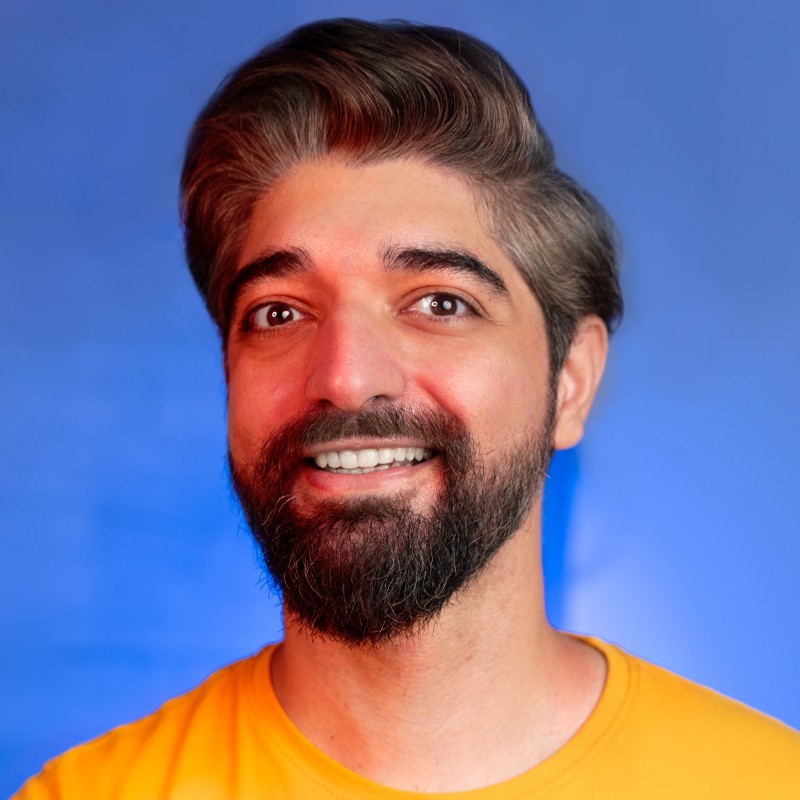 I would say, that the majority of artists are aware of the importance of self-promotion, but they do not develop a specific plan or set of objectives on the issue. The art world conceals the significance of PR's influence there. We frequently overlook how much work occurs behind the scenes. Museums, art fairs, artists, and galleries all require assistance with public relations for artists. Perhaps it is time for you to consider ways to increase the volume of your self-promotion. Your marketing strategy must include public relations, which differs from marketing in that there is no message beyond informing an audience that the product or service in issue exists. Remember that public relations (PR) can be one of the most effective marketing strategies in your pursuit of international renown.
Tia Campbell, Director of Marketing at Practice Reasoning Tests.
In my opinion, the vast majority of artists are cognizant of the need for self-promotion; yet, they do not devise a particular strategy or establish a target list pertaining to the matter. The significance of PR's effect on the art world is obscured by the art world. We frequently fail to recognize the significant amount of labor that is performed behind the scenes. When it comes to public relations for artists, museums, art fairs, artists, and galleries are all in need of assistance. It's possible that the moment has come for you to start thinking about strategies to ramp up the amount of self-promotion you do. Your marketing strategy should incorporate public relations, which is different from marketing in that there is no message other than alerting an audience that the product or service in question exists. Public relations differs from marketing in this regard because there is no marketing message. In your pursuit of international recognition, it is important to keep in mind that public relations (PR) can be one of the most powerful marketing methods you can employ.
Wrapping Up: PR for Artists
Most artists know how important it is to promote themselves, but they don't create any specific plan or goals to do that. The art world manages to cover up the magnitude of the PR role. We often forget how much work takes place behind the scenes. Museums, art fairs, artists and galleries provide PR for artists. Maybe it's time for you to think about how to raise the volume of your self-promotion.
Public relationships must be a component of your marketing strategy. Public relations is different from marketing because there is no message beyond letting an audience know that the product or service in question exists. Remember, public relations (PR) can be one of your most powerful marketing tools on the way to international fame.