Ads are growing at a rapid rate as online marketers do their best to attract customers but as the practice of advertising expands, many difficulties arise in the process. Research shows that on average, a person is exposed to 5000 advertisements per day online.
Because of this massive influx of ads, people have developed so-called advertising blindness, when banners and slogans no longer have the same effect as before. In such a competitive business world, it's difficult to hold people's attention. Hence, guerrilla marketing has become a one-stop solution for brands to engage their target audience through creative and innovative ideas and is effective at helping to beat out typical competitors' ads.
What is Guerrilla Marketing
Guerrilla marketing is the promotion of goods and services brought forth in unusual, creative, eye-catching ways. This approach can achieve the following goals:
draw attention to the product through creativity, non-standard presentations, and humor
increase brand recognition to form a corporate identity
stand out from the competitor
This notion appeared in 1984 when it was introduced by Jay Conrad Levinson, a writer and creative director of an advertising agency. It initially started by studying the placement of printed materials in locations with a potential target audience. For example, promotional flyers with other company products were placed inside packages with similar products. But over time, more creative and effective ways of reaching people through guerrilla marketing have appeared.
The end goal for all types of marketing is, of course, the same – to gain more customers and increase sales and profit but guerrilla marketing has its own specific characteristics. Great examples would be:
Targeting a wide audience. Most methods of GM do not imply narrow targeting but rather a shotgun approach to letting as many people as possible know about the product or brand.
Understanding the short-term effect. Hype in the media and social networks can create a powerful uptick in visits and other indicators but, as a rule, it is not long-term. Without the typical methods of promotion such as SEO, contextual advertising, community management, and others, you are unlikely to achieve serious long-term results.
Lower advertising costs. Classic guerrilla marketing involves a smaller investment of money or sometimes even free advertising. It is cheaper than traditional marketing because it focuses more on reach than frequency as most brands, big and small, are trying to get the attention of potential customers.
For example, Procter & Gamble – which painted a crosswalk in a bright white color and used Mr. Clean's image spent very little money doing so but the result was noticed by thousands of potential customers.
A key advantage of guerrilla marketing is the ability to stand out from the competition, skillfully sidestepping advertising, or banner blindness.
On the flip side, there can be a big disadvantage with GM in that there is no guarantee of results. The campaign may not succeed at all, even if everything seems to have been thought through.
One interesting point in regards to having successful guerrilla marketing campaigns is that it's hard to replicate using the same strategy more than once. It tends to work well the first time mainly because of the novelty factor or the fact that it was unexpected or attention-grabbing in some way. After the aforementioned fades away, there is very little chance for the campaign to get a second wind.
Guerrilla marketing can be divided into several types.
Viral
The purpose of viral marketing is to cause a strong emotional reaction and to reach the maximum number of people. The expectation is that users will eagerly share content or an advertising message, thereby multiplying the number of views, reactions, and brand awareness. For this purpose, companies can use different formats such as YouTube videos, social network posts, pictures (memes), blog articles, flash mobs, and games.
Outrageous
This can be classified as a subtype of viral marketing. Usually, its creators use explicit, sexual topics and headlines that border on the edge of being taboo. A suitable format may be videos, humorous sketches, and photos. The main goal is to get a big response from the audience and a desire to discuss/debate the content.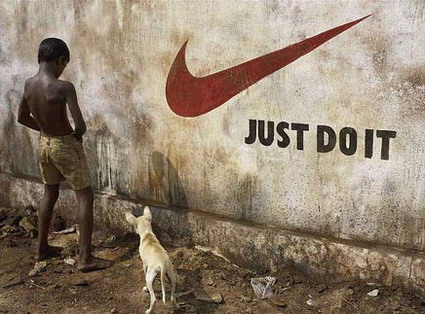 On the one hand—publications in the media, memes on social networks, mentioning the brand and increasing recognition, on the other—condemnation, and public outrage.
Hidden
Also known as native advertising, hidden guerilla marketing is an unobtrusive or subtle offer of a product or service. This approach also aids in bypassing banner blindness.
One of these hidden methods is to increase reviews and comments on social networks, forums, or blogs. Another way is to collaborate with bloggers. TikTok and YouTube often provide reviews of cosmetics, appliances, and other items which is an excellent example of hidden GM. Sometimes, content authors will simply put a targeted product in the background of an ad which is commonly known as product placement.
Cooperation (Collaborations)
This is a style in which two companies team up to engage customers with the hope that they will both be able to increase the sales and credibility of their products.
As an example, we can check out the collaboration of "Dochki-synochki" and the laboratory network "Citylab". In the store, you can get a discount on tests, and in the laboratory — a discount on the purchase of certain baby goods.
Ambient Marketing
Ambient marketing is an interaction with the audience through elements around them such as bus stops, benches, and other branded items. This is a relatively new direction in guerrilla marketing.
A great example is this photo where a watch company created grab handles for airport shuttles that were designed with a watch image. This allows potential customers to get a simulated glimpse of what the particular watch being promoted would look like on their arm.
Utilizing Street Art Sponsorship: A Distinct Guerrilla Marketing Tactic
In the world of content and PR strategies, an unorthodox yet exceptionally effective method revolves around the sponsorship and conservation of street art. An outstanding demonstration of this is the narrative surrounding a Banksy masterpiece nestled at the crossroads of 79th Street and Broadway in New York City. This particular creation is believed to be the last surviving work of Banksy within the city.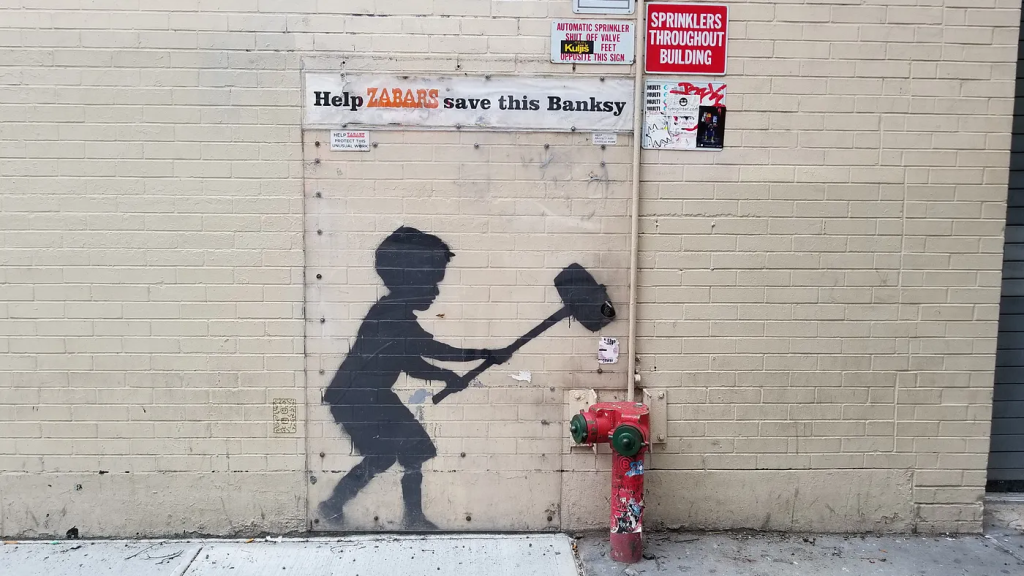 The intriguing twist in this account unfolds through the involvement of Zabar's, a celebrated, independently-owned grocery store founded by a Ukrainian immigrant. Zabar's has carved its name as a legendary local institution, celebrated for its steadfast commitment to preserving its unique independence and distinctive character. In this instance, the store took on the role of custodian for the Banksy artwork, preserving it as the last remaining piece by the elusive artist in New York City.
This captivating narrative serves as a testament to the potential of embracing street art as a content and PR strategy with a guerrilla marketing twist. Not only does it arrest the audience's attention, but it also underscores the enduring influence of unorthodox, community-centric PR approaches. As a result, the narrative rapidly gained widespread attention, spreading like wildfire across various platforms:
This story's remarkable journey from obscurity to notoriety demonstrates how street art sponsorship, when incorporated into a guerrilla marketing strategy, offers an extraordinary and evergreen approach to engage audiences while promoting your brand or cause.
Life Placement
This is another extraordinary way to promote products and is similar to a stage play. In life placement advertising, you hire actors to be strategically placed in areas with a large number of potential customers. When cued, the actors will then begin talking up the targeted product around regular customers which, if done correctly, will often create enthusiasm and excitement about the product.
Online and Offline
Marketing activities can be divided by the way they are promoted which breaks down into two types — online and offline.
| | |
| --- | --- |
| Online | Offline |
| Viral content (videos, infographics, pictures, memes, tests, songs – anything that catches the customers' attention so that they will share it with others). | Unique advertising at bus stops, heavily traveled areas, and on employees' uniforms. |
| Hidden advertising from bloggers, influencers, and other well-known people as well as product reviews. | Newsletter of free branded trinkets of some sort. |
| Conducting interactive events with prizes. For example, launching challenges to promote brand names on TikTok and other social media platforms. | Giveaways, promotions, and collaborations. |
| Product reviews, discussions on social networks and forums as well as comments on feature and promotional articles. | Branding of public facilities. |
ONE MORE EXAMPLE OF GUERRILLA MARKETING OFFLINE: THE COSMETICS STORE LEPORSKY ESTHETIQUE ADVERTISED ITS LEG FATIGUE REMEDIES IN THIS WAY.
Who is Guerrilla Marketing Suitable for?
Although guerrilla marketing is presented in most articles as a cheap or free effective way of promotion, you should remember its specifics.
Intriguing viral content, unique advertising, and group challenges are tools that can give a good, but short-term pop in results. But if the company is not working in a comprehensive way in multiple areas (search engine optimization, email marketing, SMM, and others), then it is unlikely that you will keep your audience and be able to provide long-term results.
Therefore, when considering guerrilla marketing, it is better as an add-on tool rather than your main bread and butter. That simply means that you should experiment with it after you already have tried and true methods of marketing in place that are working for you. It is not intended to be used as your main source of marketing.
Another important point to bring to light is the lack of precise targeting in GM. This means that most of the methods of GM will be suitable, for example, to promote FMCG (fast-moving consumer goods), but nothing in a specialized market.
It is also worth bearing in mind that not all guerrilla marketing is inexpensive or free. To order a product review or product placement from a famous blogger with a large audience, you can easily exceed $1000 dollars.
PR and Marketing Experts on Guerrilla Marketing
We will now take a look at several marketing experts in various fields and see how they have used guerilla marketing in their campaigns and what their results were.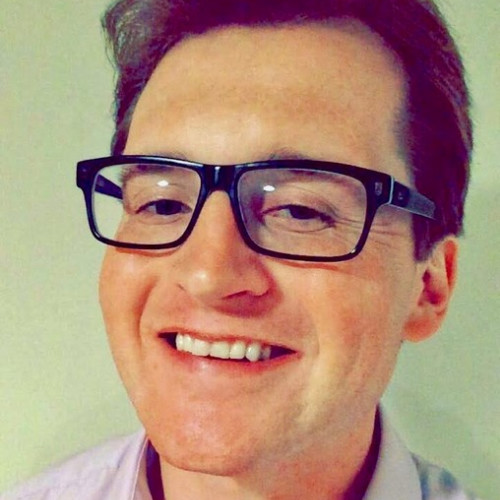 Robert Zeglinski, Managing Editor & Researcher at BreakingMuscle talking about his Reverse Graffiti project:
"Reverse Graffiti, in my opinion, has been one of our most successful guerilla marketing projects. It's the most environmentally friendly way to cause damage. Putting graffiti on private property is clearly against the law, but many people are more tolerant of it when it's painted on public land, especially if it's a beautiful mural.
Reverse graffiti, or "clean" graffiti, involves a stencil, a power washer, and a bit of work, although few people know about it. Big-name brands like Domino's Pizza, Starbucks, and Ajax have been using this method for a few years now. One of the most environmentally friendly guerilla marketing techniques, as it doesn't require any paper, ink, or paint to set up. Sustainable brands who wish to attract attention while staying true to their ideals can consider this option."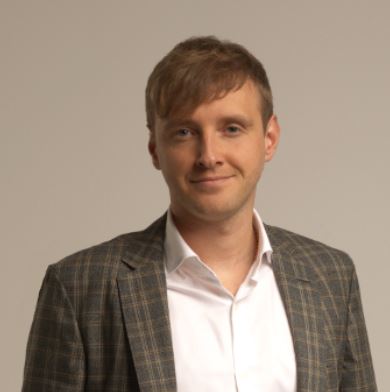 Ross Kernez, head of digital marketing strategy at Ross Kernez Consulting:
"One of the guerilla marketing campaigns my team and I managed in the past was creating a social media post with just a QR code on it. We hired animators to create interesting graphics related to the client's business around the QR code without providing any information. My client posted it through their platforms and it circulated through different online communities. The QR code led to a discount on my client's products.
This increased their engagement metrics by eight percent, thereby, increasing brand exposure and converting users into unique visitors to their site. As a result, their online sales doubled and their profit margin increased."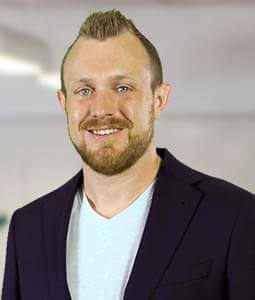 Joe Troyer, CEO & Growth Advisor at ReviewGrower discussing their Custom Stickers project:
"Custom stickers, in my opinion, have been the most effective guerrilla marketing tool in our practice. Some stickers are more successful than others when they're applied to public or private locations.
A few brands have been able to get away with it, while others have gotten permission in advance from property owners. When it comes to increasing brand awareness, bespoke stickers are a fun and creative option. Companies like Axe, Pedigree, and Frontline have employed this strategy to great effect."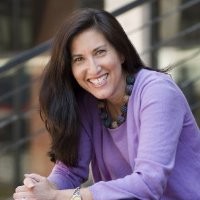 Paige Arnof-Fenn, Founder and CEO of Mavens and Moguls:

"I started a global branding and marketing firm 20 years ago in Cambridge, MA but years before when I joined Zipcar as the first head of marketing we were raising money and had no budget so I had to be very scrappy and resourceful to find people to sign up and got good at guerrilla marketing.
I did not have money to hire people either so I offered the only currency I had to our members, free driving credit for every hour they would help me by attending street fairs and festivals standing next to one of our cars decorated with helium balloons passing out free postcards I got printed online offering free trial memberships to join. I had an army of folks who wanted to help us succeed and they ended up working enough hours each month to drive for free by helping us grow. We had cars popping up at events all over town!
Chipotle was famous early on for being very scrappy, creative, and resourceful with their coupons, napkins, cups, etc. printed with marketing messages and fun facts. I think you can still find their coupon coins for free burritos on eBay!"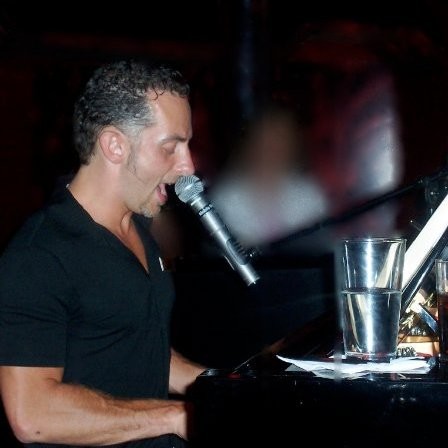 Mark Weiser, owner of Shake Rattle & Roll Pianos:

"Sometimes, to promote our brand, we have to use what's available on the street. Luckily for us, every year in the summer, NYC places dozens of pianos around the city for the SING FOR HOPE program, where ordinary New Yorkers can sit down and have fun. For us, this is free advertising.
We routinely send our performers out to these pianos, which are situated in high-traffic areas (like Times Square), and get the passers-by singing along with the most popular songs imaginable (Piano Man, Don't Stop Believin', etc.) We put out some request slips for people to write down their favorite songs, and of course, our site is written at the bottom for a takeaway. Furthermore, we wind up grabbing new followers, new ticket purchasers, and new business leads every time."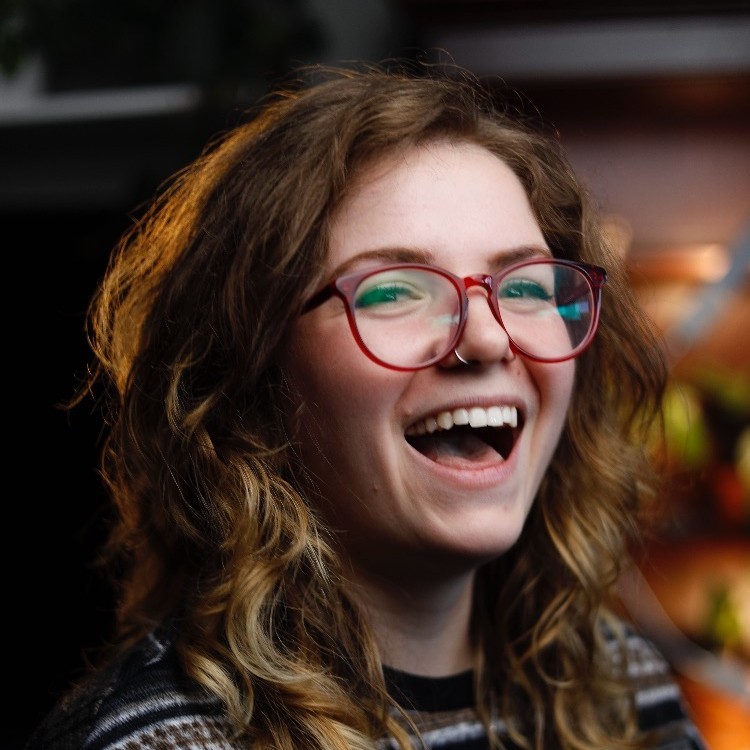 Ellie Shippey, Digital Marketing Specialist at Lumina discussing Aesthetic Viral Videos:
"My company's guerilla marketing strategies have found great success with the use of viral videos created by our in-house team. Online guerrilla marketing tactic Creative Viral Video has come a long way in the last few years and has been able to draw in audiences.
A viral film produced by my company has been utilized as an advertisement on YouTube and other social media platforms, for example. We converted a complex video into a light-hearted parody of our daily routines. Guerrilla marketing relies heavily on viral videos."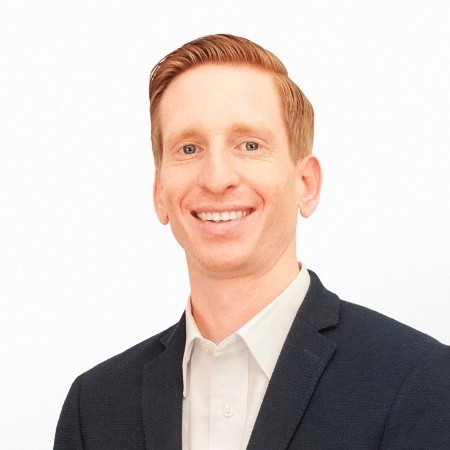 Max Whiteside, SEO & Content Lead at Breaking Muscle:
"A company called Frontline produces dog flea and tick prevention products. It's a business that uses guerilla marketing techniques that are completely effective. They have spread the image throughout the entire floor of a packed area.
They were aware that some people would be walking through the area while others would be viewing it from the upper floors of the building or the stairs, giving the impression that dogs were being attacked by flies when in fact it was people standing on that floor. It's a fantastic method to draw interest."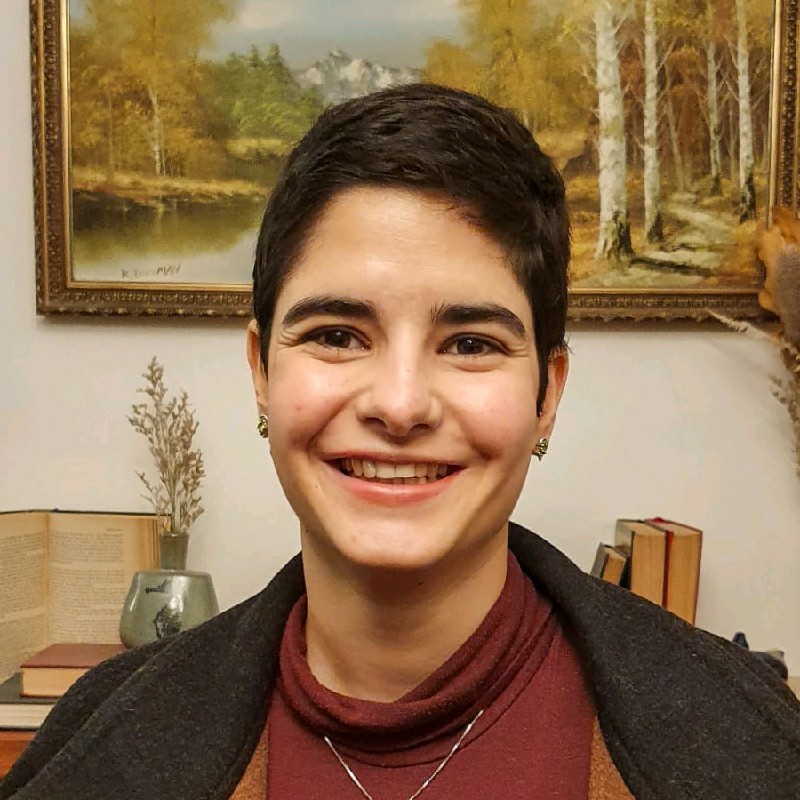 Sofia Voudouroglou Content Marketing Executive at Teemill:
"One of our top stores used TikTok to launch their business. Posting simple videos over trending music, they showed several pieces that made up cool outfits – and one of the pieces was always from their own brand. One of their videos went viral, gaining 350 thousand views. In the following month, they received 34x more visits to their site – and made 39x more sales than usual.
By creating outfit videos that reflected the style of their brand, they were able to curate consistent branding that they could then carry over to their website. The customer experience is consistent, from viewing the first TikTok to buying an item. Social media platforms are coded to deliver content to those who will enjoy it. As a business owner, harnessing that algorithm means you can reach your audience without needing to pay for advertising.
Teens are spending over an hour and a half on TikTok every day. It's where they connect with the world and their peers. Most of all, the TikTok algorithm is uniquely good at showing people what they want to see. So once you unlock 'what teens care about, you can reach them right where they are. And, in cases like this, you can build your entire business on that market."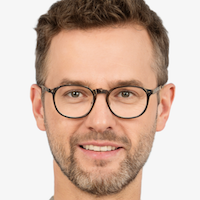 Bram Jansen, Chief Editor & Co-Founder of VPNAlert explains the power of their Graffiti Stencil Artworks project:
Although stencil graffiti is considerably smaller than murals, I would believe that it is simpler and more advantageous because it is made in small places in various locations in a short amount of time.
This method has been adopted by businesses to offer their products and services to the existing market. You may have witnessed photographers assembling a group of subjects at a designated place for their photography and videography campaigns.
Flash mobs are an excellent guerilla marketing strategy that instantly captures the attention of audiences. The majority of persons who pose for flash mobs are celebrities and random individuals who like participating.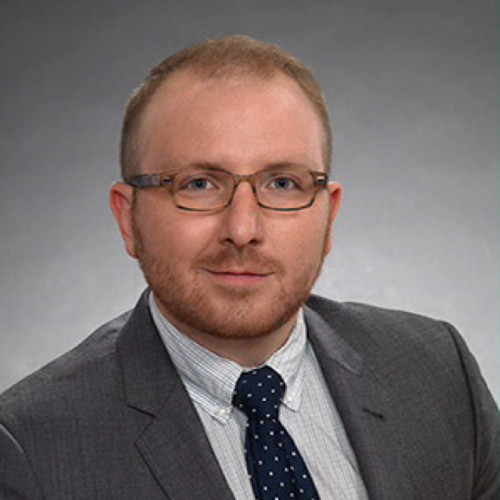 Brady McAninch, Founder & Chief Executive Officer (CEO) of HM-Attorneys on their Axe guerilla marketing campaign:
"This clever guerilla marketing campaign by Axe, in my opinion, made something mundane fun and exciting. Axe affixed stickers depicting women pursuing a man to the exit signs of subways and other public places. It captures people's attention during some of the most tedious and frustrating parts of the day.
This campaign is successful because it provides the audience with something they can find interesting, discuss with their friends, and laugh about throughout the day. This campaign also emphasizes the importance of using Axe products to attract women and smell good."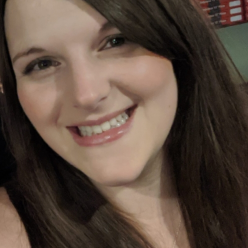 Tiffany Payne, Head of Marketing at Replace Your Docs: Tyskie Beer Gets the Handle for Beer Mugs
"It is a well-known beer brand in Poland. These individuals have painted beer mugs close to glass door handles. It is inconvenient to ignore because of how it has been placed.
The goal is to leave a lasting impression on clients that don't appear forced or made in an effort. Additionally, it demonstrates how, if you can connect your concept to the needs of your target audience, it might easily rank among the top guerilla marketing examples."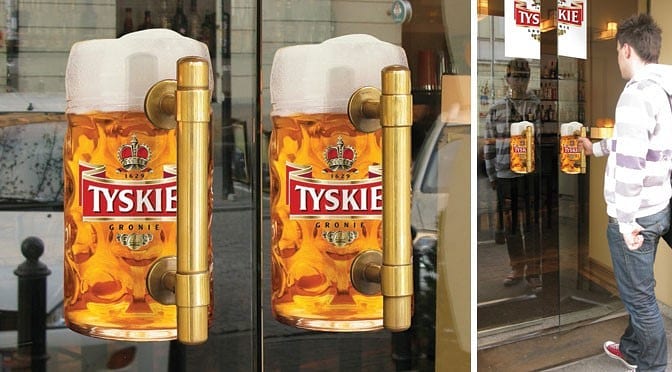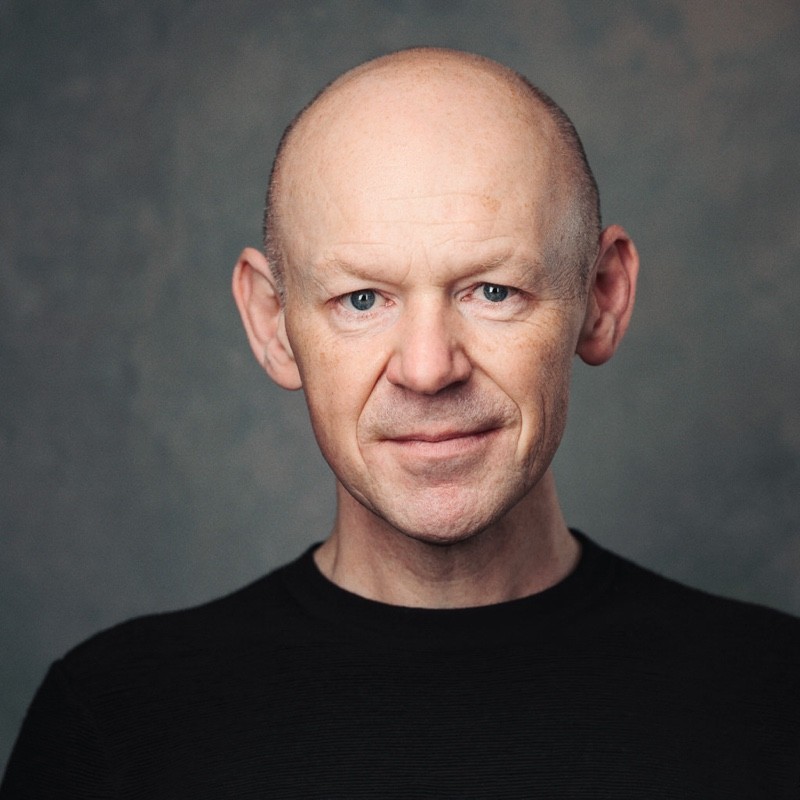 Jason Ball, Director at Considered Content : McDonald's Road Crosswalk Logo Painting
"You would expect a brand like McDonald's to not only employ effective guerrilla marketing methods but also serve as an example for others. In order to attract customers, one well-known American chain of fast-food restaurants adopted a fantastic strategy.
The road's crosswalk has its logo painted on it."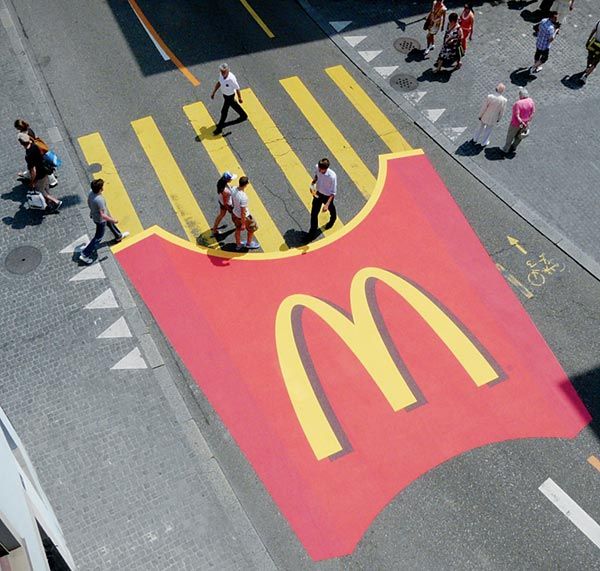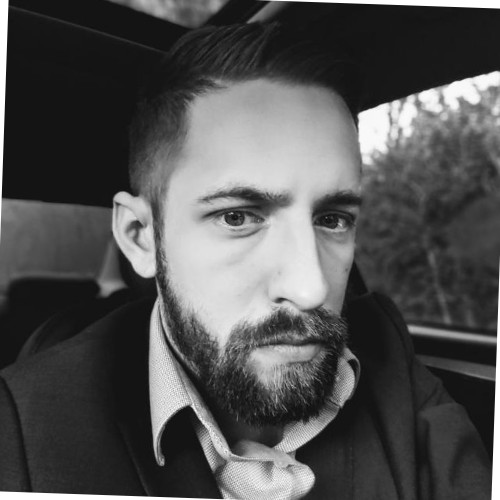 Daniel Foley, Founder of Daniel Foley SEO Consultancy explains what some of Coca-Cola's guerrilla marketing examples look like:
"A few years ago, Cola-Cola came out with a new bottle with a grip, and the company needed to let people know about the change. The French Marcel Advertising Agency was responsible for its promotional efforts.
They have made posters that are three-dimensional and were printed on Velcro. Those were mounted on the walls of bus stops all across Paris. People had to look at the ad because the clothes were attached to the poster. It is one of the most impressive examples of guerrilla marketing to ever emerge from an institution."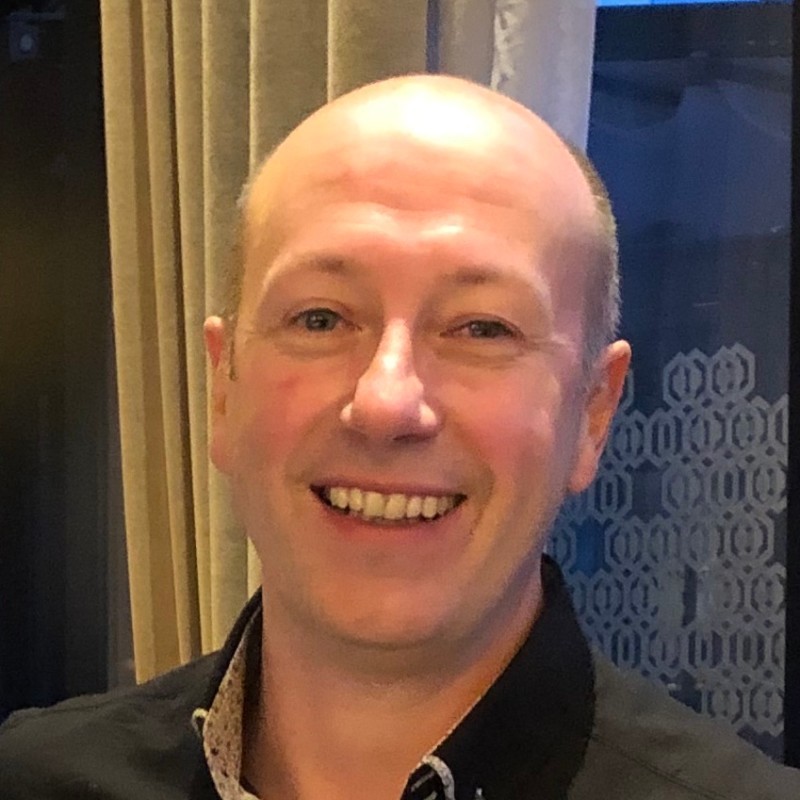 Robert Warner, Official Member of Forbes Agency Council and Head of Marketing at VirtualValley:
"Impactful Experiences In my perspective, the most enduring effects of successful guerilla marketing initiatives in our practice result from personal interactions. Experiential guerilla marketing is a live event that disturbs consumers' regular routines, catches their attention, and may even involve them. As part of their larger PR strategy, his guerilla marketing stunt was "the cherry on top," helping to "slicken up" and "interest the public" a bit. When it comes to moviegoers' overall impressions of the movie, this innovative use of experiential marketing stands out beyond all other forms of traditional advertising."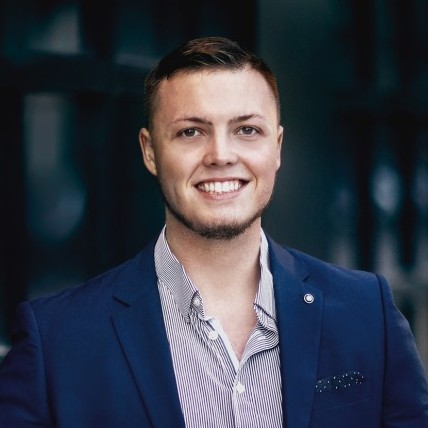 Connor Ondriska, co-founder and CEO of SpanishVIP
"In my experience, some of the most successful guerrilla marketing campaigns I have implemented for my clients are:
1. Parking Lot Literature Drop – For this campaign, we created attractive literature to hand out to potential clients in parking lots. This allowed us to connect with people who were likely in need of our services.
2. Creative Billboards – For these campaigns, we designed custom creative billboard ads to run in high-traffic areas. These ads allowed us to connect with people who were likely in need of our services and to position ourselves as industry leaders.
3. Branded Carts – For these campaigns, we designed and branded mobile carts that would be stationed in high-traffic areas. These carts allowed us to connect with potential clients while also providing an eye-catching piece of branded real estate."
Content Marketing Platform
100,000+ media publications;
get backlinks to your product;
scale work with content distribution.
Conclusion
Guerrilla marketing can definitely be a better way to go in some cases. Being less costly and more engaging, it can really up your game when it comes to getting your product in front of the right people. All you need to invest in guerrilla marketing is time, energy, and imagination. Guerrilla marketing tactics use unconventional communications, often in unexpected places, and focus on low-cost strategies that make a high-impact impression. This style of marketing requires an adventurous mindset and attitude as well as clients who aren't afraid to step outside their comfort zone to create a memorable impact with consumers and the public.