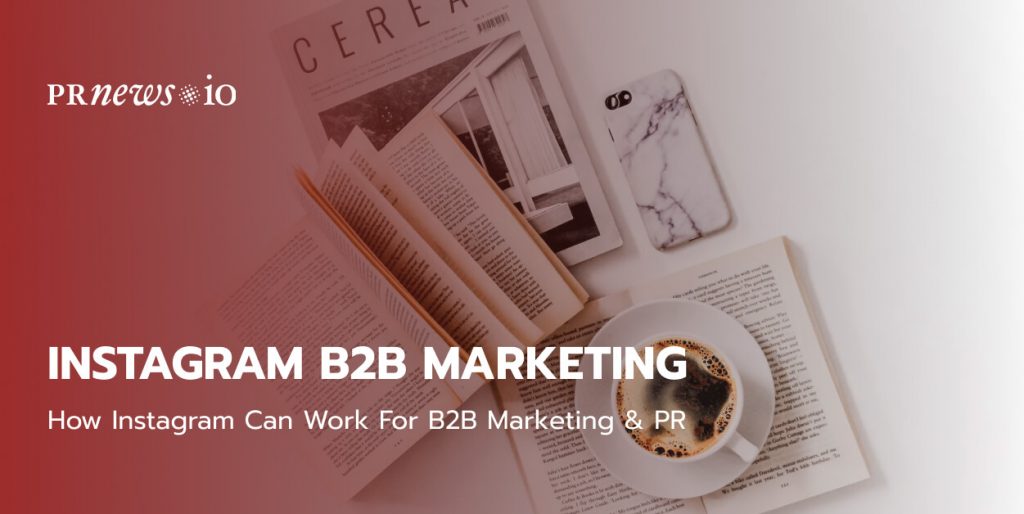 Highlight your company culture on Instagram as opposed to selling your products or services.

Alexander Storozhuk, Founder & Board Member at PRNEWS.IO
Get verified on Instagram
prepare for the Instagram verification process;
receive coverage in federal and international media;
gain more credibility for your profile.
Instagram B2B marketing. Instagram is often thought of as a platform for only B2C brands. After all, the people that tend to use Instagram are consumers, and rarely want to be sold to by B2B Businesses, right? Not necessarily. At the time of writing this, Instagram has 2.3 billion monthly users – some of which are employed by B2B companies. When it comes down to it, you aren't advertising to another business, you're advertising to the person at the business who is likely to have an Instagram account, especially as younger generations start to penetrate the business world.
With the growth of technology and the global emergence of social media, the widespread reliance of people on these social networks is undeniable. Considering social media such as Instagram for enhancing your B2B business public relations (PR) can be highly efficient and cost-efficient.
How to Get Verified on Instagram
What Is B2B PR & Marketing?
B2B Public Relations is the communications of your B2B business that focuses on finding and targeting business audiences which opens the path for sales between your business and theirs. In other words, all the marketing and sales strategies that you adopt to attract your target businesses are your B2B business public relations.
Why Use Instagram for B2B PR?
With about 1 billion monthly active users worldwide, Instagram is a highly entertaining yet addictive social media among almost every age range group. People get drowned in various posts and stories from friends or businesses that they forget about time. Many of us, sometimes even the busiest of us, check Instagram first thing in the morning. We also check it during work, coffee breaks, lunch, after work, and before we sleep.
The picture-based nature of Instagram creates a visual attraction that is typical of Instagram. When there are a lot of users out there and the platform is user-friendly, the result is a perfect ground for Instagram marketing for your business. According to statistics, Instagram is an effective network for 30% of B2B companies.
Instagram can actually be a great platform for B2B marketing. I get the apprehension – Instagram can seem like a place that's exclusively for B2C, but once you get past that hurdle, you can see that it's a veritable hotbed of activity that most B2B advertisers have shied away from.
The trick is to have a concrete strategy in mind – who is it you're looking to target, what kind of messaging will resonate for them, and what is your plan to pivot if something doesn't go the way you'd like? It's also a good idea to become familiar with the Facebook Ads Manager since you'll be using that to oversee your Instagram ads. This platform allows you to create audiences based on interests, behaviors, or how closely someone resembles your current customer base. Familiarizing yourself with how the platform targets your audience is a great way to make sure that you're targeting the right audience.
The people that you're going after with Instagram ads are the people who work at B2B companies…not the B2B companies themselves. Younger people have started to enter the B2B space, and as such, want to be advertised to on the platforms that they're using. It's why older, more terrestrial advertising isn't as effective as it once was. We were apprehensive about using Instagram ads as a platform, too, until it started to yield some impressive results. I always say that you should absolutely experiment – just have a concrete plan for when you do.
What are Some of the Instagram Marketing Rules for a B2B Brand?
Instagram is the perfect social media platform for the modern generation. Best of all, Instagram is a proven social media platform that helps businesses engage current customers and attract new ones.
Here I will suggest some tips for B2B marketing on Instagram.
Set objectives for your B2B brand.
Optimize your profile.
Make Instagram Stories for your Business!
Interact with followers to spark growth.
Put images that capture your brand.
Create interactive hashtags.
Follow more people & convert followers to leads.
Use creativity to connect with your audience.
What are the top ways to use Instagram effectively for B2B marketing? Everything depends on a niche, but the most important thing you need to remember is: in the end, people make decisions.
So, the best strategy is to create a business profile for people who make buying decisions for the products and services you offer. Think about their needs, problems, and interests. Then, deliver content that will be interesting to them and allow you to engage with those people. Building brand awareness and sales would be the next steps.
How Instagram Can Work for B2B Marketing & PR
If you're looking to leverage Instagram for B2B public relations and marketing, it's time to discover how this social media platform can boost your Instagram presence and help promote your brand. Here are the only 11 tips that you need to organically grow your business on Instagram.
Post content only relevant to your niche.
Do not randomly follow people just to increase your followers.
Analyze your competitors content. Their content type, their content strategy, what posts get more engagement and what does not.
Hijack their comment section .i.e. whenever your competitors followers comment on their content, reply to comments which are relevant and just like good comments. This will catch their attention and they might visit your page.
Go to accounts in the same niche as yours , go to their tagged section, follow relevant accounts and start commenting on their content. meaningful content always. make sure to comment 10–15 times on different accounts for more visibility.
Steal the hashtags that they are using according to your account size. Use all 30 hashtags in your posts. Do not use hashtags which have posts more than 500k.
Use reels as it is really providing free organic reach. Post at least 4–5 times.
Post 3–5 stories a day. You can use hashtags in stories too(max 11) for great reach.
Make one igtv per week minimum explaining your product.
Go live every week and answer queries of your audience. And if you are a person ,do a live with any of your friends for increased exposure.
11) Always use location tags in your posts so that whenever a person goes to their explore page and searches a location that you have tagged, you get their attention.
Read more:
1. Create a Professional Instagram Profile
First of all, you should switch your Instagram account to the business if you have not already. A business account gives you a lot of options that you cannot have with a normal account. For instance, you can add your contact information to a business profile or add your landing page links to your stories if you have more than 10K followers.
Take a look at PRNEWS.IO Instagram profile: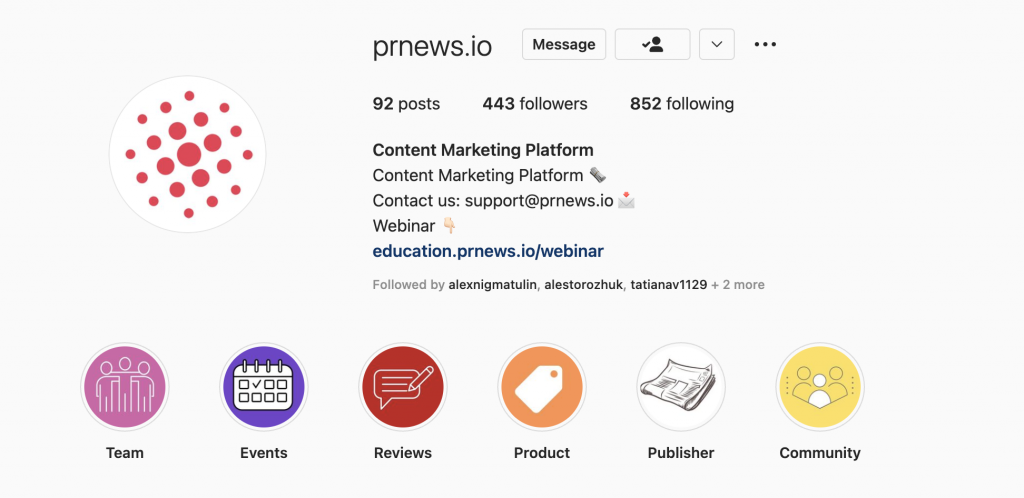 2. Add Swipe Up Button to Your Stories
Instagram stories have a high engagement rate mainly for two reasons. Firstly, they disappear after 24 hours so users take their time to see them before they are gone.
Secondly, since they appear above users' feeds, they are easier to notice.
If your account has more than 10K followers, you can add a Swipe Up or See More button to your stories and promote your landing page.
For instance, if you have launched a new promotion for Black Friday, you can add its landing page link to your story and ask your followers and B2B business owners to check out your offers.
3. Highlight Your Stories
If you have posted something as a story but you want to keep it longer than 24 hours, you can save it as a highlight. Story highlight remains above your profile under bio and you can keep it for as long as you want. Divide your highlights into different categories and add the related stories to the relevant ones. So, new visitors or your followers can see your stories based on their subjects.
Remember to choose a cover photo for your highlights to give aesthetic beauty to your profile. Think of a theme color, a particular font, etc.

4. Humanize Your Brand Image
Show your followers what your company looks like by the use of presenting an authentic and original image of your company. For instance, create interviews with your team members, relate the history of your business, say how the idea of your business came to your mind, create behind-the-scenes videos, etc.
In other words, introduce who you are and what you do. Create trust and present your company so flawlessly and honestly that other businesses would love to work with you.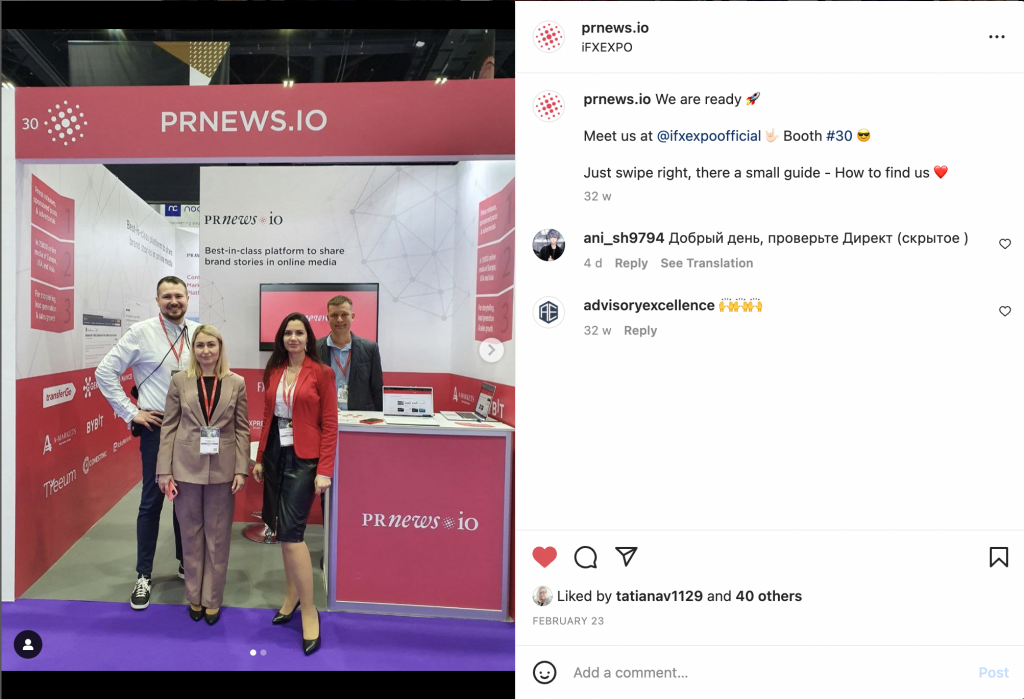 Ok, but not all your customers' stories! Not only is it useless but also frustrating for your followers. In addition, you should only share something that is worth sharing. Therefore, only focus on those stories that are aligned with your own content. Keep in mind that the stories that you share give a better image of your brand and services. Hence, other businesses get more interested in buying your products and services.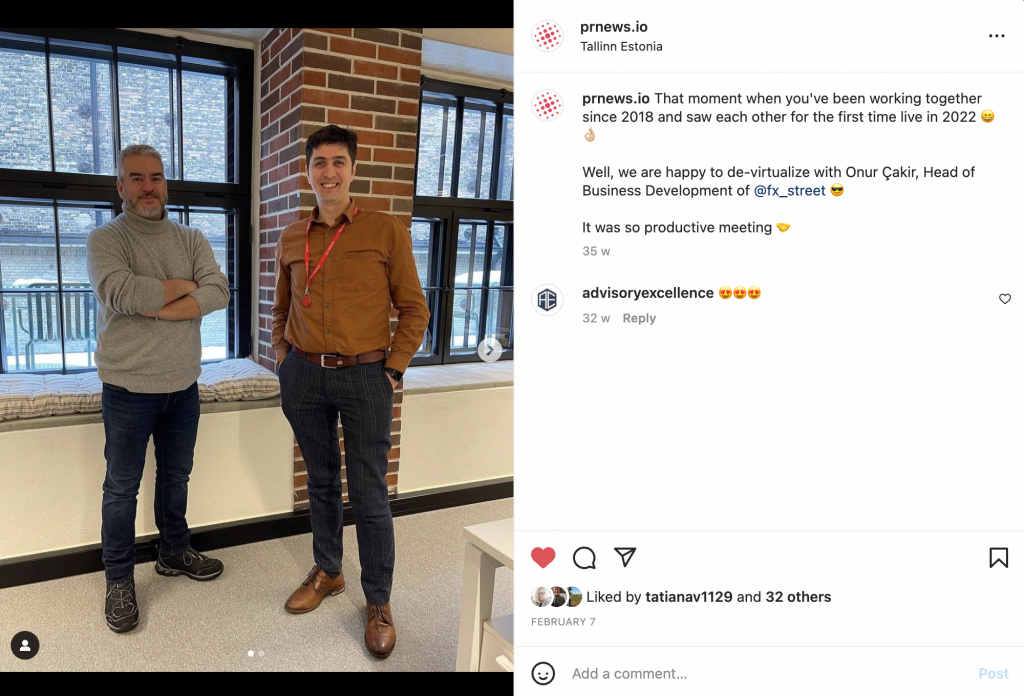 6. Use Employee Advocacy Marketing Strategy
Your business Instagram account is not enough for promoting your Instagram. Ask your employees to play as your advocates on their own Instagram and other social media. They can curate your content and share the latest news and releases of your business.
According to statistics, 74% of buyers get influenced by the word of mouth. Therefore, it is indicative of the fact that people, in general, would rather hear from a business indirectly than from the business itself. Remember not to force your team members to strictly post the same content or repost the same post. Give them enough elbow room to express their own opinion and make it quite personalized.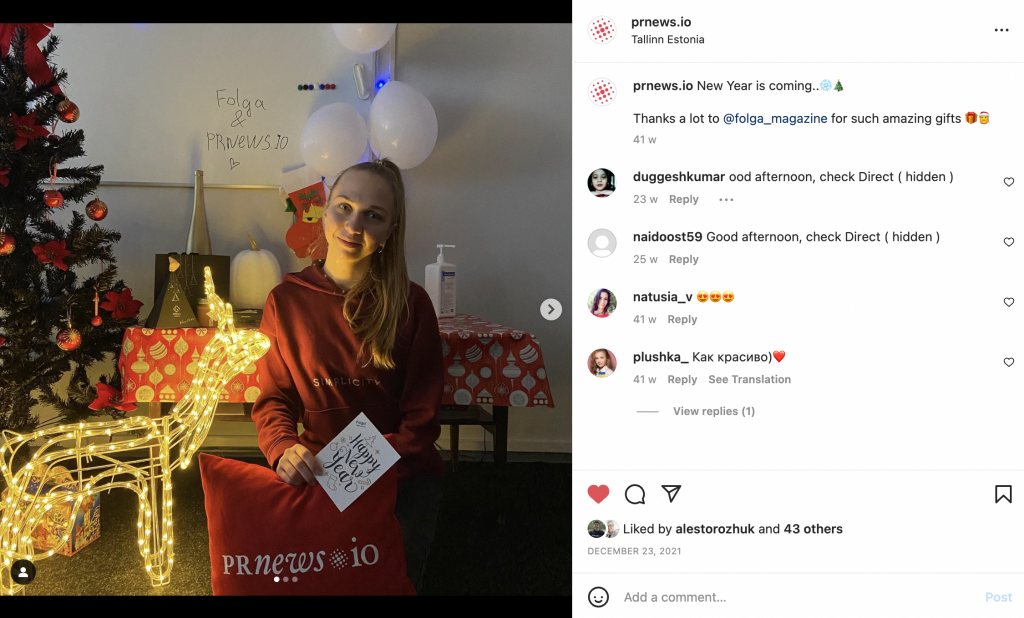 7. Introduce Your Products and Services
Due to the image-based nature of Instagram, this platform can perfectly showcase your products and services through pictures. Not only pictures, but also designs, infographics, demo videos, short simple animations, product launch videos, and many more.
To visually influence your audience on Instagram, you should care about your visual content. However, it does not mean that textual content, e.g. captions, is unimportant to Instagram marketing strategies. Rather, both are required to leave an in-depth influence on your followers and audience.
Decide how often you can post on Instagram and try to balance fun images with pictures from your business. Tell a story through the images, in this way you'll definitely win. You need to involve your visitors and catch their interest. Inspire your potential customers with photos that are relevant to your brand.
Write a brief, interesting and catchy description for each post. Use hashtags effectively, but remember that a reasonable limit is five hashtags. If you overuse hashtags, your photo description will look unreadable, messy, and spammy.
8. Inspire Your Followers
Of course, a business profile should post about its products and services. But this may sound boring from the followers' point of view. To avoid this, you should sometimes give a break and stop posting about your business itself. Instead, try to post inspiring quotes that send enough positive vibes for your followers to go on to survive a challenging day. You can also find pictures without copyright limitations that match your inspiring thought.
Pay attention to your followers and follow them back. If they have interesting content on their account then you can like, tag, or comment on their photos. It will give you a great chance to connect with other bigger brands too and successfully start your business relationships. Also, encourage your followers to share your photos and your page. Sponsored posts and product reviews can greatly optimize your posting workflow as well.
9. Get Your Followers Engaged
Instagram has provided a friendly environment for its users to freely communicate with each other through comments, DMs, and contact sections in the business profiles. Therefore, it is not a rigid media that works in one direction. Rather, it works on the basis of mutual interactions.
Encourage communications using creatively engaging content. Find a way through which your followers like to make a conversation with you. Ask them a question in your posts or stories, create a poll in your stories, go live, and answer business-related questions, etc.
How SMM Marketing Helps Grow Your Business
Is your Instagram Account Ready for Verification?
Get yourself familiar with Instagram service and check Instagram for their Business Blog, which includes all the necessary stuff that you really need: step-by-step instructions, tips, live examples, experience sharing, news, etc. It helps you to better understand how to develop your creative strategy by integrating this social networking service into your business marketing strategy.
Putting your business on Instagram will help open up a world of opportunity for your company, whether it is a small business or a big corporation. Instagram is about visual content that can play into the hands of your customers. Have in mind that a picture is worth a thousand words. This is the main motto of Instagram as well as your perfect weapon to achieve your marketing goals.
Industry Experts about Instagram B2B Marketing
Laurice Constantine, Digital Managing Editor @ Forbes Middle East, ex-executive producer @ CBNC Dubai, and founder of www.casadar.com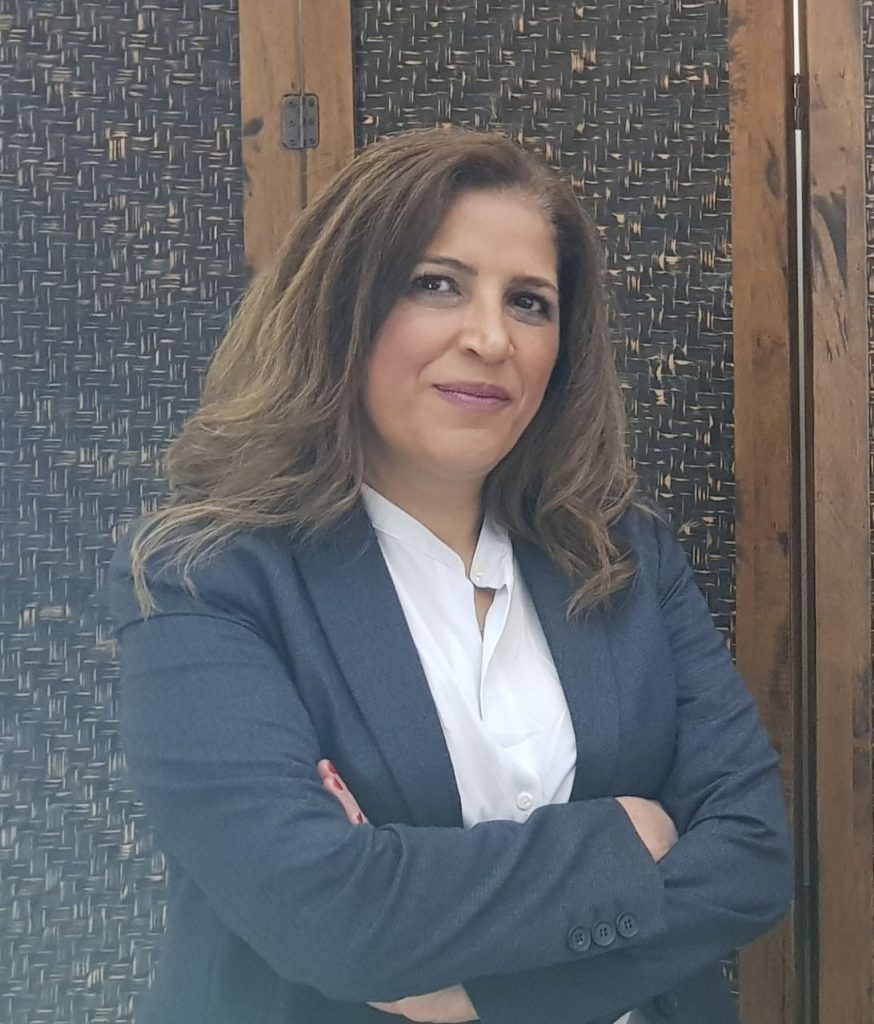 Social media has quickly become one of the most powerful tools in the arsenal of any website owner. Social media sites can help your company provide excellent customer service, promote new content, and increase conversions. Start by adding a link in your bio directly, just include a link to the page you're hoping to direct users to in your bio.
You might be surprised to learn that Instagram provides fairly comprehensive analytics solutions as part of its core service. Instagram Insights, a built-in tool, allows you to quickly access a wealth of information about your audience. This data will show you which posts have received the most interactions, as well as how many times a specific link has been followed. These features allow you to efficiently promote your content while keeping your costs low.
Instagram Stories, despite their importance, is an excellent way to further promote your content. The stories feature makes it simple to link back to your content.
Lucy Hurst, Managing Director at Sherbet Donkey Media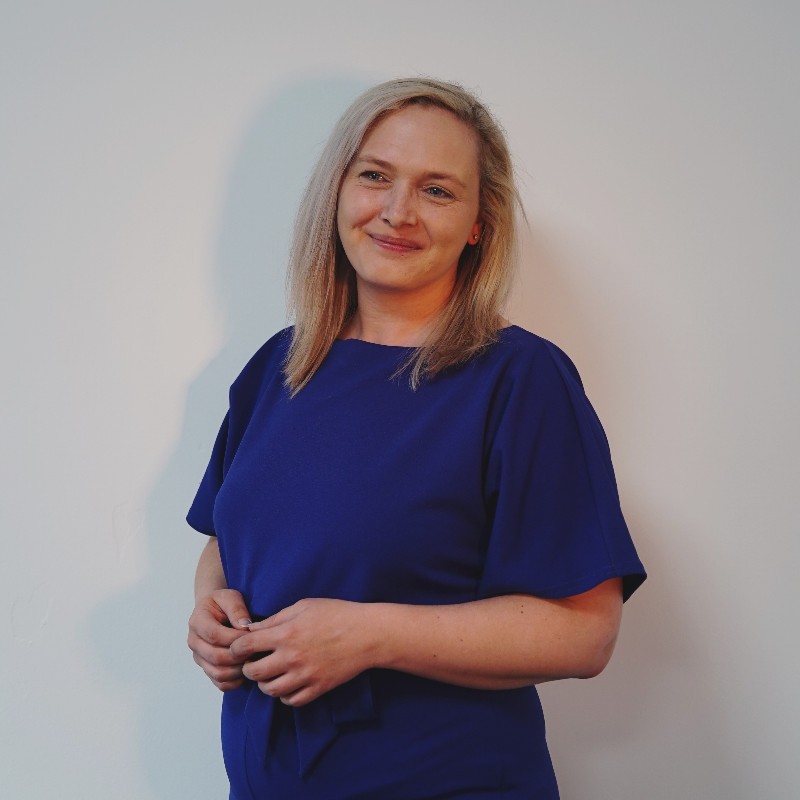 Make sure that the content that you are putting out is engaging and relative to your audience. You don't want to be mixing in pictures of what you had for lunch today, or your weekend away if you are promoting something that is completely irrelevant to these subjects.
If needs be, set up a "brand" Instagram and a "personal" one. Your brand Instagram should be entirely that and remain on brand with consistent colors throughout. Make it an open account and plan your content in advance so you can see exactly how it will all look next to each other and goes out periodically. You need to remain relevant. As such, you should also be prepared to be reactive so if something big/ newsworthy happens either in your industry or is global news (like for example, the Queen passing away), then you should post regarding this and reschedule your following posts accordingly.
As already stated, you should post CTA (Call to Action) to funnel people from Instagram to your website. Also, as stated, look at Influencers, in our opinion micro influencers seem to get a better ROI and won't break the bank, so these may well be worth taking a look at, however, you need to keep them consistent with your brand. Don't try and get a travel influencer to promote your makeup range or vice versa.
Conclusion
Instagram is one of the hottest social media networks in the world. The varied audience base ensures that businesses can target their audience and improve their business.
Given the popularity of Instagram among many people of different ages, choosing this platform for your B2B PR is a real grab of opportunity. Using the tips above, you can make Instagram work for your B2B PR. The point is that you should be patient at the beginning because it takes time for your account to get a high engagement rate. If you need more followers, you can try Instagram follower apps. Wish you the best of luck!
Save to Pinterest
You can save this page to your Pinterest board for later.