Everything you need to know about publicity before publishing in the media. What exactly is publicity? Find the Publicity definition below!
ALL PUBLICITY IS GOOD, EXCEPT AN OBITUARY NOTICE.

Brendan Behan
What is Publicity?
The definition of publicity is a mention of a brand in the media. A brand can be a person as well. The more mentions a brand has, the more people get to know about it, remember its name, and buy its products. Simply said, publicity is an audience outreach and promotion of brand awareness.
Publicity is mostly used for attracting the audience's attention. This strategy increases brand awareness and helps in building a loyal audience and customers' trust. People often buy from companies they are used to seeing in the media.
What others say about a brand is usually much more important than what the brand itself conveys to the audience. That's why publicity is a stronger means than advertising.
SIMPLY SAID – ADVERTISING IS PAID, PUBLICITY IS EARNED, (BY YOUR PUBLICIST'S EFFORTS AND TALENTS).

Elizabeth Lowney from Creating Buzz PR
Why Brands Need Publicity
When moving down a sales funnel, users at first know nothing about a brand but in due time they can become a brand's loyal customer. Marketers use different technologies at each stage to attract the audience's attention and get the message across.
In fact, publicity itself can become the entry point to a sales funnel. Without publicity, a customer may not get the opportunity to learn about a product at all. After being mentioned two or three times, the brand's name settles in the memory of the customer. When a person needs a certain product, they remember those brands they heard about in the media. As time goes by, customers become more interested in the product and buy it because they are already familiar with the brand and the products/services it offers.
Build Positive Online Reputation & Remove Negative from SERP
Publicity can also spur repeat sales by forming a loyal audience that can return over and over again for new goods or services. That's why major brands like Nike, Adidas, and Samsung stay dominant in the marketplace. Young Chinese brands such as Xiaomi and Meizu are also quickly gaining audiences.
In a nutshell, people are getting tired of advertising. It's simply not a trusted source anymore. A media article or news story on television, where a brand shares valuable information about a product, are far more reliable sources for getting the word out. In turn, people get the solution to their issues and get more details about the brand and its products.
According to the Nielsen survey, 70% of Internet users trust information posted on a brand's website, 66% of users trust customer reviews, 63% trust information on TV and the smallest percentage, only 40%, trust direct ads on the Internet.
Selling a brand that is familiar to the audience is far easier than selling a no-name one.
How Publicity Affects Sales
Each customer goes through four stages before purchasing:
Recognizing the problem.
Searching for a solution.
Evaluating the options.
Purchasing.
Customers need their questions answered at each stage and step by step, it leads them to purchase.
How Publicity Works
John Doe plans to visit London. He needs to choose an airline to fly since he has never been to London before and knows very little in regards to which airline company provides regular flights to that destination. This constitutes the first stage: recognizing the problem.
John Doe starts looking for a solution. He recalled that he read some interesting flying tips, recommendations about luggage packing, and other travel-related information provided by a company named FlyTrip. Browsing the Internet, John Doe noticed that this company offers a variety of information such as tips on how to choose a plane seat, what stuff to take on board, and so forth. This is the searching-for-a-solution stage.
Thanks to the various publications provided by the FlyTrip company, John Doe selects three airlines that meet his requirements regarding the time of the flight, the seats available, and additional services during the trip. The first company has recently been involved in an altercation with a passenger. The second one is a small company he has never heard about. The third one is the FlyTrip airline. Combining the information about their services and the overall impression of the company that John Doe got from the media, he makes a decision. This is the evaluating-the-options stage.
John Doe visits the company's website. He chats with one of the airline's employees. After sorting out some minor details, John Doe purchases the airline ticket.
John Doe is happy with the trip. He enjoyed the service he received on board, liked the airport where they landed, as well as the airport's location. Next time he will definitely consider flying with FlyTrip. He leaves a good review on the company's website and recommends the airline to his friends on social media. For FlyTrip, this represents a new round of publicity.
How to Get Publicity with Publications in the Media
The best way of achieving fame is by being the first;
the first to offer new technology
an innovative product
an out-of-the-ordinary service.
The media craves the hottest and best news. If a brand can offer such news, it has a great chance of getting a high level of publicity.
The IT market trendsetters of today such as Microsoft, Intel, Dell, Oracle, Cisco, and SAP were the first to post their news releases and other PR content through The Wall Street Journal, Business Week, Forbes, Fortune, and others. They still do so, publishing hundreds of pieces every day. Thanks to this, even your 80-year-old grandmother has probably heard about Intel or Microsoft.
Publicity is interesting because it can be gained without cost. If your news is really explosive, editors will grab the opportunity and publish it with a catchy headline. Just bear in mind that the media can use such information for their own purposes. The way in which it will be presented, whether it will be changed or reduced, depends only on the journalists. Counting on such publicity for increasing sales is something that can be considered too much of a risk. This type of strategy is more apt for creating a positive company image.
Content Marketing Platform
100,000+ media publications;
get backlinks to your product;
scale work with content distribution.
How PRNEWS.io Helps with Publicity
It's much smarter to get publicity on your own terms and PRNEWS.io offers a Publicity package to meet your needs. Just choose the number of media publications you need and we will take care of the rest.
Build Positive Online Reputation & Remove Negative from SERP with a press release distribution for publicity
How to Understand if Publicity is the Right Fit for You
Companies pay for a high number of marketing activities such as advertising, SEO, publicity, and so on. Because of the high costs that these activities entail, it's better to sort out your priorities and choose which activity is the most important to focus on currently. Advertising and PR in combination can achieve greater results than either one of these instruments separately. Publicity creates a positive image of a company while advertising tells customers about a particular product. Keep in mind that each of these activities is focused on different goals. You can't substitute one with another.
Publicity is good for companies that create media space around a brand and work at their brand awareness. If you need your brand to be familiar to a vast audience, then you definitely need publications in the media.
Publicity is important for B2B companies with high average checks. In the case of these companies, both brand image and performance stability greatly impact decisions on collaboration. Publicity is also important for businesses that produce consumer goods.
Who Doesn't Need Publicity
If you don't know what you are aiming for as a result then forget about publicity.
If you can't offer catchy news hooks or your business characteristics don't allow you to use impressive PR stunts, then publicity is not for you.
Therefore, it doesn't make sense for a small online store to order publications in the media when it has poor SEO. Instead, attention should be paid to proper on-page and off-page optimization to get higher in the SERPs.
However, if you sell offline, you need publicity to attract customers to your store.
Experts On Publicity: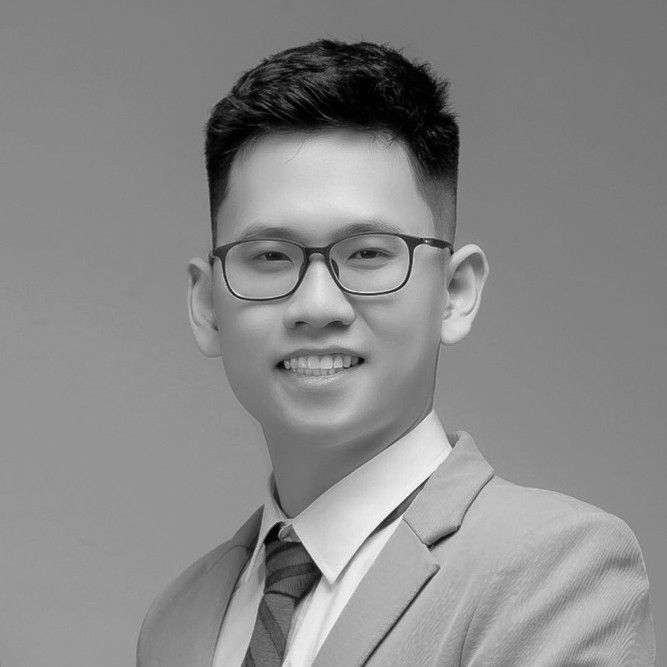 Erik Pham Managing Editor of Healthcanal:
What is publicity?
Publicity is the act of creating a buzz around your brand or product. It's about generating positive media coverage and getting people talking about you.
What is the difference between advertising and publicity?
The main difference between advertising and publicity is that advertising is a paid media strategy while publicity is a free media strategy. With advertising, you pay to place your ad in a specific outlet. But with publicity, you try to earn media coverage by pitching your story to journalists and influencers. Another key difference is that advertising is more controllable than publicity. With advertising, you have complete control over the message, the creatives, and the placement. But with publicity, you're at the mercy of the media outlet and what they decide to cover.
Why is publicity important?
There are a few reasons why publicity is so important, especially for small businesses and startups like my company:
First, it's a great way to get your name out there. With all the noise on the internet, it can be hard to cut through the clutter and get people to notice you. But if you can get press coverage in a major publication, that's a surefire way to get your business on people's radar.
Second, publicity is one of the most cost-effective marketing strategies out there. Unlike paid advertising, you don't have to shell out big bucks to get coverage. And unlike other organic marketing strategies like SEO or content marketing, you can see results much faster with publicity.
Finally, publicity can be a source of social proof and third-party endorsements. If people see that you've been featured in a major publication, they're more likely to trust you and do business with you.
---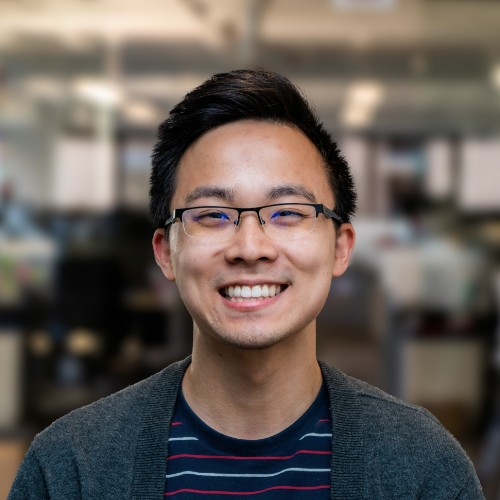 Will Yang, Head of Growth at Instrumentl
Contrary to popular belief, publicity and advertising are not the same things.
Advertising is a paid form of communication, typically used to promote a product or service.
Publicity, on the other hand, is unpaid communication that seeks to generate positive exposure for a company or individual.
While advertising is always created by the company itself, publicity can be generated by independent sources, such as news outlets, bloggers, and social media influencers. One of the key advantages of publicity is that it is seen as more credible than advertising since it comes from a third-party source. As a result, publicity can be an effective way to build trust and credibility with potential customers.
In the B2B landscape, good publicity can be essential for getting noticed by high-level decision-makers. However, targeted advertising can also be a powerful way to reach key buyers and build brand awareness. Because B2B buyers are often research-driven, it's important for companies to use both advertising and publicity to reach their target market. Ultimately, the best B2B marketing strategy will likely involve a mix of both advertising and publicity.
---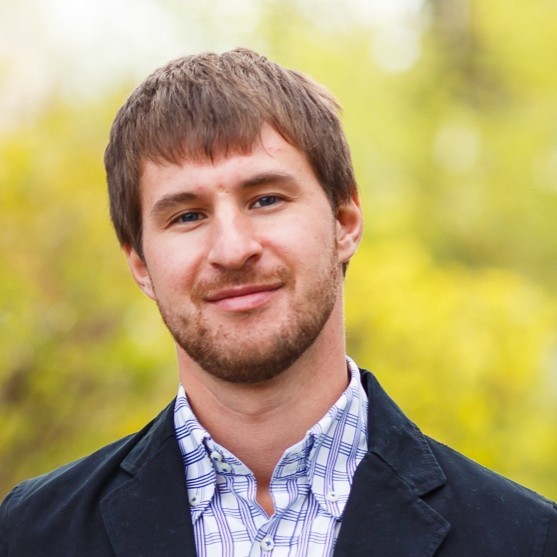 Dmitriy Bobriakov, Co-Founder and Managing Director at Solwiser
Seizing publicity, the sales will help steer your business. Publicity is an action immersed by the media to create awareness among the buyers about the brand of your products and services. The advantage of publicity that you may know:
Augmenting reliability to your brand's product. Promoting through public relations gives credibility to your business as the content is more veritable and factual. There is more clarity and reliability in the buyer market than in broadcasting which is discerned as more promotional. With it, it's a huge help to our company to boost productivity since it furnishes didactic and draws buyer's attention. Empower businesses to strengthen their advertising message effectively and with an authentic approach. It's a dominant management tool for companies to reach their business goals and construct their brand's popularity. Lucid and consistent brand publicity will increase credibility within your industry. It provides a persistent brand voice through your website, blogs, and other social media platforms that exist for lead generation.
A publicity stunt is an attest trick to increase awareness of a brand online and when successfully done, it can be one of the most cost-effective ways to promote a business. Branding and stability build relationships and reliance because people feel like they personally know your company.