Since the 2000s, marketers have started to use newsjacking for promo campaigns. Newsjacking is when a brand creates a campaign centered around a well-discussed news item. Unlike a stunt that acknowledges news in a public or commercial setting, newsjacking uses the news item in marketing.
The most evident reason why companies choose to newsjack rather than create original storytelling for their campaigns is that this strategy lets them get better discovered as they piggyback on larger events happening online. There are many newsworthy examples that the world has already seen, and more are yet to come. One of the most widely discussed stories in the world was the announcement in early 20202 that Prince Harry and Meghan Markle would step down as senior members of the royal family. Back then, Madame Tussaud's Wax Museum followed the news by removing Harry and Megan from the wax display of the royal family, a newsjacking effort.
In the early 2010s, even more newsjacking examples happened. Newsjacking attempts during the Academy Awards and the Super Bowl occurred.
So, if you've been wondering how you can implement this approach in your marketing strategy, let's discuss the newsjacking phenomenon in more detail and start with the newsjacking definition.
Newsjacking Meaning
Newsjacking is a term used in public relations (PR) that promotes businesses and runs marketing campaigns by joining conversations about current events happening locally or globally.
With the growing demand for using social media, marketers often post something on Twitter, Facebook, Instagram and other popular social media platforms in response to events happening in the news. Before using social media, newsjacking focused on identifying an individual as an expert in sharing relevant knowledge about a news topic. This way, a person was included as a source of news.
There are always two sides to a coin. You never know how the audience will react to the news you've chosen for newsjacking. However, you never know the outcome unless you try and take the first step. When done right, newsjacking can help your business get positive news coverage. All that it takes is to follow the news and events relevant to your field or those that are known worldwide and creatively respond to the news.
Besides being creative, you should follow several newsjacking tips to achieve the best results.
When Should We Use Newsjacking in PR or Marketing?
You must newsjack at the right time, in the right place and in the proper context. There are no two ways about it.
While there can be a long debate on the when and how of new jacking as a PR tool, brands must look at newsjacking if it has the following impact on them:
Will it show the brand, products and services in a good light, in the context of the event?
Does the consumer see the brand has something beneficial to offer—either by way of information or services or tangible/intangible product benefit?
Will newsjacking in the given situation serve brand-lift in the short and long term?
Will newsjacking stand the test of ethics and any legal test that may come to the fore by stakeholders?
Would all stakeholders be happy with the technique used for news?
As a PR professional, and an avid newsmaker, ask yourself these quick questions when you embark on your next newsjacking sojourn.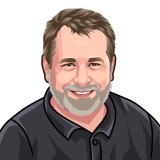 Oberon Copeland, owner & CEO of Veryinformed.com:
"Newsjacking is the practice of seizing current events or popular news stories to promote your brand or product. When done well, it can be an effective way to generate publicity and boost your visibility. But newsjacking can also backfire if you misjudge the tone or come across as tone-deaf. Here are a few examples of brands that have successfully used newsjacking in their content marketing:
In 2015, during the controversy surrounding the Confederate flag, LEGO released a short video featuring a black Minifigure changing the flag atop a LEGO brick tower. The video went viral, with many lauding the company for its stance on racism.
Later that year, when Donald Trump made his now-infamous comment about Mexican immigrants, Gatorade took to Twitter to troll him with a series of GIFs showing people crossing the border with Gatorade bottles in hand. The tongue-in-cheek campaign was widely praised for its clever use of social media to take on a controversial figure."
Join Newsworthy Conversations
If your business belongs to a creative field, you may use a playful tone in newsjacking as you share your content through memes that your company creates in response to the news. This is not to say that serious corporations cannot newsjack. Suppose your company's representatives have expertise in the topics discussed in the news. In that case, you can make a meaningful statement on your company's official profiles to engage the audience and give a boost to your business.
Newsjacking Works Best for Small Businesses
By joining large conversations, small businesses can get better coverage, letting them reach a wider audience of users and increasing their conversions. When running PR campaigns for small businesses, you can also get a series of other rewards:
Quicker responses to the news happening in the world. There is no need to wait for approval from many people in the company's hierarchy. One can even post from a personal perspective.
Newsjacking doesn't cost much as long as you are creative. The most impressive PR campaigns can cost little to nothing if you follow the news and respond to it.
When done right, newsjacking lets you expand your business's reach for free, increase your brand awareness and grow user engagement.
You can increase traffic to your site by using relevant keywords when the news item becomes vital and users start googling it actively. By using relevant keywords on your website, you can achieve better SEO and rank your content on the first page of search results.
You can work on newsjacking yourself or ask PR agencies like PRNEWS for help.
Newsjacking Examples
As mentioned above, there are many newsjacking examples from well-known brands you can follow and learn from. Let's consider some of the best examples of brands that successfully took on newsjacking.
Google's Year in Search
Every December, the search giant shares its #yearinsearch that features trends and events during the past year. In the round-up video, Google promotes its Google Trends tool to analyze the most popular Google search requests.
The 2020 #yearinsearch campaign differed a lot from other years because of the events that happened that year. Besides the global pandemic, we will remember 2020 for a contentious U.S. election, a civil rights movement, fires in California and Australia and other major climate catastrophes, Kobe Bryant's death, and other events featured in #yearinsearch.
What the search giant does is draw from the news in a macro way and connect the stories of the past year to its product. Instead of highlighting its search features, the search giant leans more into the sentiments we share when we browse the web. By combining the sentiments with artistic contributions, Google shares the stories in a video that is hard to forget.
Burger King's "Big Mac-ish" Menu
After Mcdonald's lost its exclusive Big Mac trademark, any other company could use the term "Big Mac" on its menus. So Burger King did just that. The company released plenty of marketing materials that were discussing its own Big Mac-like products. Burger King released European menus that featured "Big Mac-ish" sandwiches. You can see what Burger King's "Not Big Mac's" menu looks like in the image below. Frankly speaking, it's one of the best examples of how one company can use the news related to a competitor's brand in a funny, memorable, yet professional manner.
Microsoft Teams's Together Mode
The COVID-19 pandemic has affected many aspects and spheres of our life. First and foremost, most of the sports and cultural events were canceled in 2020 due to the recommendations of social distancing and staying at home. Because of this, many sports fans couldn't attend the matches of their favorite teams and couldn't feel the players' energy in real-time.
Back then, Microsoft Teams saw the situation as an opportunity to promote its Together Mode that pulls virtual participants into a virtual reality where they can feel like the distance between them erases.
Microsoft Teams partnered with the NBA to simulate the experience of a crowd attending a basketball match.
Oreo's Area 51 Tweet
Back in September 2019, Twitter users were actively discussing the news circling around a highly classified government-based Area 51 that conspiracy theorists claim is the home of testing extraterrestrials.
Following the public interest in the topic, Orea shared a post with a joke on Twitter, saying "What flavors do you think they're hiding in #Area51?" Thousands of users retweeted and replied to the tweet.
It's a great example of a brand taking full advantage of using newsjacking and reacting to the trending news in a timely and funny manner. The brand also invited people to discuss their most popular flavor by supporting the popular topic. Such a wise marketing trick lets them bring extra promotion to their products without any investments.
Content Marketing Platform
100,000+ media publications;
get backlinks to your product;
scale work with content distribution.
PR and Marketing Experts on Newsjacking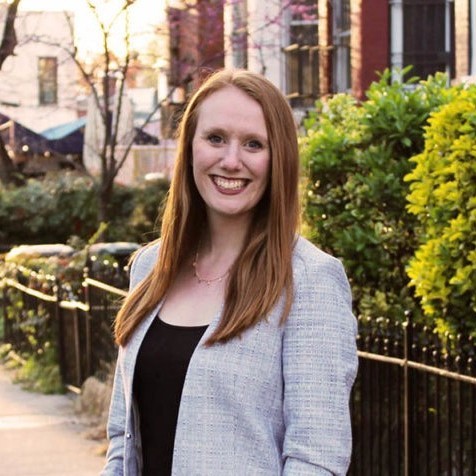 Kelsey Trotter from Raffetto Herman Strategic Communications: Newsjacking Leads to Published Content in a Leading Health Trade
"At Raffetto Herman Strategic Communications, we are always ready to position our clients through breaking news. One way we do this is through newsjacking, a reactive public relations strategy that inserts our clients into national and trade conversations by pitching popular story topics from new and insightful angles and creating content such as bylines and blogs. Successful newsjacking requires diligent news monitoring, a deep understanding of client expertise within its industry, and nimble responses to craft content and create media opportunities.
Recently, we have been elevating our client as an innovative leader in the cardiovascular space. During monitoring, our team spotted a new JAMA study that found death rates tied to heart disease and strokes increased significantly in the United States during the first year of the COVID-19 pandemic. As this topic directly relates to one of our clients, we were able to newsjack the JAMA study and help a client draft and place a byline in a leading healthcare trade publication.
As a strategic PR firm for nearly 15 years, RH Strategic is comprised of strategic counselors telling the story of innovators and regularly leverages newsjacking to get our clients noticed."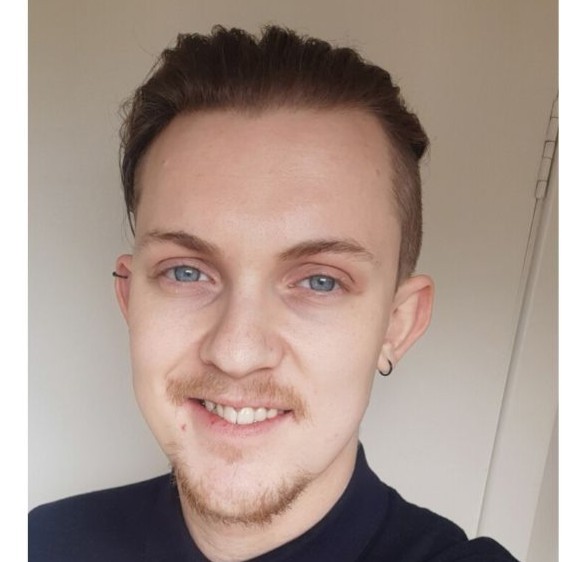 JJ Lee, Digital PR Executive at Digital Funnel:
"Newsjacking is a simple premise: recognize a trend in the press and hop on it. If you can hit the wave at the right time, you can secure yourself a lot of coverage. It's all about being reactive, however. For example, just this week we secured some great coverage and links for our organization after hopping on a hot trend over the weekend—British actor Florence Pugh made headlines with her fashion choices on the red carpet.
We recognized a huge increase in related Google search terms, like "sheer dress" and "free the nipple" (both of which doubled in search volume in the two days following the appearance), compiled this info and sent it out to relevant journalists in the field who had written about Pugh in the past seven days.
As a result, we jacked the trend and secured some decent coverage."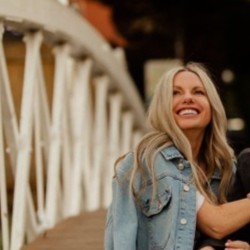 Jessica Starman, CEO and Co-Founder of Elev8 New Media (PR firm):
"Newsjacking is the practice of strategically injecting your clients' stories and/or messages into breaking news items and current events.
For example, Elev8 New Media's client, The Alkaline Water Company, recently launched a new sports hydration product, Alkaline88 Sport. Recent consumer news trend analyses suggest that younger generations of Gen Z and Millennials prefer beverages with functional benefits, such as ginseng, vitamins and less sugar, all of which perfectly align with Alkaline88 Sport's formula. Elev8's pitches resonated with various media contacts due to the reference to these studies that tie back to the beverage industry looking to better serve and appeal to new consumers. This effort resulted in securing content like feature articles and industry commentary opportunities from executives on the topic. For a pharmaceutical client with a new modality for stroke therapy, for example, referencing the recent uptick in strokes among young people or mentioning a notable personality who experienced one, is an example of newsjacking.
Social media is typically a lighthearted space, so it can be fun to participate in newsjacking for consumer-facing brands. Referencing trendy and real-time tweets from celebrities and notable social media personalities (Elon Musk, for one) can be an easier way to garner your clients' participation in the news cycle. Remember to tread lightly on social media though, especially if you are the brains behind the brand's social media avatar."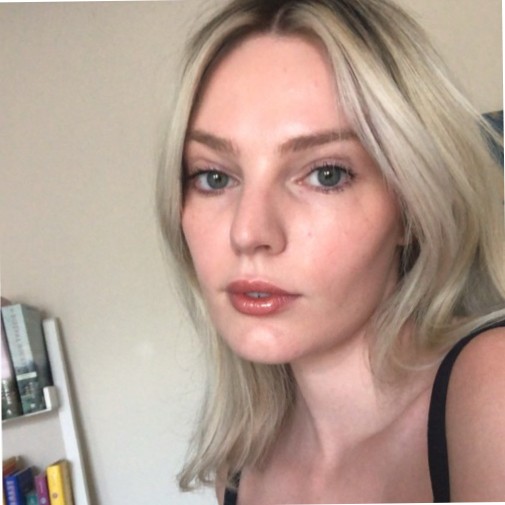 Kendall Saretsky, writer, blogger, PR associate at Mind Meld PR Inc.:
"One of my clients works in the healtech industry, creating a product that offers music therapy to help people with Alzheimer's. Alzheimer's patients often experience agitation, anxiety and sleep disturbances—music therapy can help patients enjoy the positive effects of music on their mood and behavior. It also happened to be Alzheimer's awareness month—the perfect time to set the stage for this new and innovative treatment.
So, I newsjacked it for a pitch. I described the disease's impact on millions of people and how the month of June was especially critical for researchers looking for new treatments. I linked to some relevant news stories, and then explained how and why my client is in a position to help solve that problem.
It worked! We got a feature in the Daily Beast. The client was thrilled (and so was I)."
Bottom Line
There are many opportunities for marketers to promote their brands on social media and news sites. Newsjacking is one such approach, which, when done right, can bring you impressive results without spending your budget.
FAQ: Newsjacking
What is newsjacking?
Newsjacking is a term used in public relations (PR) that promotes businesses and runs marketing campaigns by joining conversations about current events happening locally or globally.
Newsjacking definition and how can it help promote a business?
Newsjacking is a marketing technique providing for a more effective company promotion by following the news and top-trending topics discussed on the web and reacting to the news with creative, funny, relevant messages. Unlike costly ads campaigns, newsjacking may not cost you a thing if your campaign goes viral.
How is newsjacking helpful for content marketing?
Newsjacking provides content marketers with the top-trending topics on which they can write ultra-relevant articles. With the help of newsjacking, content marketers can get their brands featured in the news and the first pages of search results released to the trending keywords.