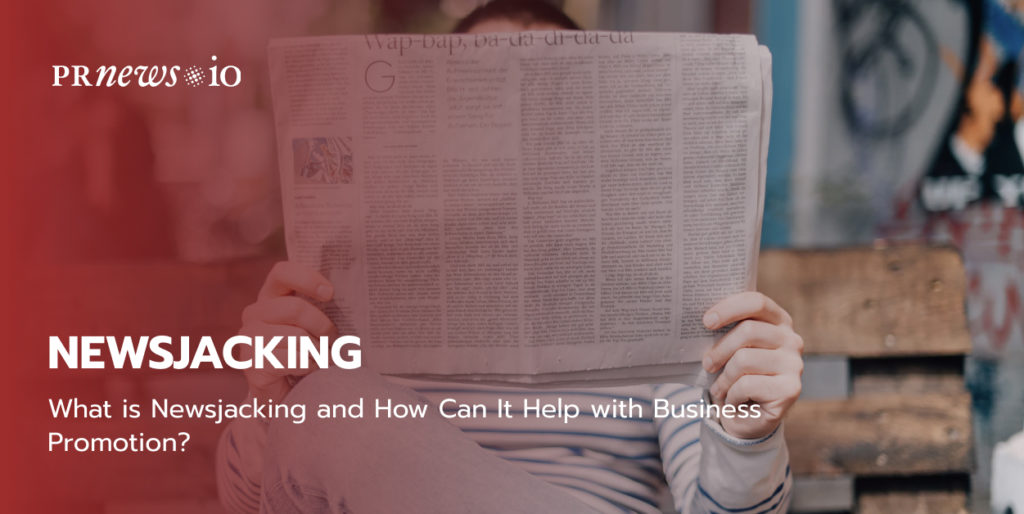 Since the 2000s, marketers have started to use newsjacking for promo campaigns. Newsjacking is when a brand creates a campaign centered around a well-discussed news item. Unlike a stunt that acknowledges news within a public venue or a business place, newsjacking leverages the news item in marketing.
The most evident reason why companies choose to newsjack rather than create original storytelling for their campaigns is that this strategy lets them get better discovered as they piggyback larger events happening online. There are many newsjacking examples that the world has already seen, and more is yet to come. One of the much-talked-of news globally discussed is that of the announcement about Prince Harry and Meghan Markle stepping away as senior members of the Royal Family. Back then, Madame Tussaud's Wax Museum followed the news by removing Harry and Megan from the wax display of the Royal family.
In the early 2010's, there were even more newsjacking examples. We've witnessed how marketing made newsjacking attempts during such big events as the Academy Awards and the Super Bowl. There were way more newsjacking examples that we will discuss later in this post. So, if you've been wondering how you can implement this approach in your marketing strategy, let's discuss the newsjacking phenomenon in more detail and start with the newsjacking definition.
Newsjacking Meaning
Newsjacking is a term used in public relations (PR) that promotes businesses and runs marketing campaigns by joining conversations about current events happening locally or globally. With the growing demand in using social media, marketers often post something on Twitter, Facebook, Instagram, and other popular social media platforms in response to the events happening in the news. Before using social media, newsjacking was focused on identifying an individual as an expert in sharing relevant knowledge. This way, a person was included as a source of news.
There are always two sides to a coin. You never know how the audience will react to the news you've chosen for newsjacking. However, you never know the outcome unless you try and take the first step. When done right, newsjacking can help your business have positive news coverage. All that it takes is to follow the news and events relevant to your field or those that are to be known worldwide and creatively respond to the news.
Besides being creative, you should follow several other newsjacking tips to achieve the best results.
Join newsworthy conversations
If your business belongs to a creative field, you may use a playful tone in newsjacking as you share your content through memes that your company creates in response to the news. It doesn't mean that serious corporations cannot newsjack. Suppose your company's representatives have expertise in the topics discussed in the news. In that case, you can make a meaningful statement on your company's official profiles to engage the audience and give a boost to your business.
Newsjacking works best for small businesses
By joining large conversations, small businesses can get better coverage, letting them reach a wider audience of users and increase their conversions. When running PR campaigns for small businesses, you can also get a series of other rewards:
Quicker responses to the news happening in the world. There is no need to wait for approval from many people in the company's hierarchy. One can even post from a personal perspective.
Newsjacking doesn't cost a lot for as long as you are creative. The most impressive PR campaigns can cost little to nothing if you follow the news and respond to them.
When done right, newsjacking lets you expand your business reach for free, increase your brand awareness, and grow user engagement.
You can increase traffic to your site by using relevant keywords when the news item goes vital and users start googling it actively. By using relevant keywords on your website, you can achieve better SEO and rank your content on the first page of search results.
You can work on newsjacking yourself or ask PR agencies like PRNEWS for help.
Newsjacking Examples
As we've already mentioned above, there are many newsjacking examples from week-known brands you can follow and learn from. Let's consider some of the best examples of brands that successfully took on newsjacking.
Google's Year in Search
Every December, the search giant shares its #yearinsearch that features trends and events during the past year. In the round-up video, Google promotes its Google Trends tool to analyze the most popular Google search requests.
The 2020 #yearinsearch campaign differed a lot from other years because of the events that happened back then. Besides the global pandemic we will remember 2020 for a contentious U.S. election, a civil rights movement, fires in California and Australia and other major climate catastrophes, Kobe Bryant death, and other events that got featured in #yearinsearch.
What the search giant does is draw from the news in a macro way and connect the stories of the past year to its product. Instead of highlighting its search features, the search giant leans more into the sentiments we share when we browse the web. By combining the sentiments with artistic contributions, Google shares the stories in a video that is hard to forget.
Burger King's "Big Mac-ish" Menu
After McDonalds lost its exclusive Big Mac trademark, any other company could use the term "Big Mac" on its menus. So did Burger King. The company released plenty of marketing materials that were discussing its own Big Mac-like products. They released European menus that featured "Big Mac-ish" sandwiches. You can see how Burger King's "Not Big Mac's" menu looks like in the image below. Frankly speaking, it's one of the best examples of how one company can use the news related to a competitor's brand in a funny, memorable, yet professional manner.
Microsoft Teams's Together Mode
The Covid-19 pandemic has affected many aspects and spheres of our life. First and foremost, most of the sports and cultural events were canceled due to the recommendations of social distancing and staying at home. Because of this, many sports fans couldn't attend the matches of their favorite teams and couldn't feel the players' energy in real-time.
Back then, Microsoft Teams saw the situation as an opportunity to promote its Together Mode that pulls virtual participants into a virtual reality where they can feel like the distance between them erases.
Microsoft Teams partnered with NBA to simulate the experience of a crowd attending a basketball match.
Oreo's Area 51 Tweet
Back in September 2019, Twitter users were actively discussing the news circling around a highly classified government-based Area 51 that conspiracy terrorists are supposed to be the home of testing extraterrestrials.
Following the public interest in the topic, Orea shared a post with a joke on Twitter, saying "What flavors do you think they're hiding in #Area51?" Thousands of users retweeted and replied to the tweet.
It's a great example of a brand taking full advantage of using newsjacking and reacting to the trending news in a timely and funny manner. The brand also invited people to discuss their most popular flavor by supporting the popular topic. Such a wise marketing trick lets them bring extra promotion to their products without any investments.
Bottom Line
There are many opportunities for marketers to promote their brands on social media and news sites. Newsjacking is one of such approaches, which, when done right, can bring you impressive results without spending your budget.
FAQ: Newsjacking
📍What is newsjacking?
Newsjacking is a term used in public relations (PR) that promotes businesses and runs marketing campaigns by joining conversations about current events happening locally or globally.
📍 Newsjacking definition and how can it help promote a business?
Newsjacking is a marketing technique providing for a more effective company promotion by following the news and top-trending topics discussed on the web and reacting to the news with creative, funny, relevant messages. Unlike costly ads campaigns, newsjacking may not cost you a thing if your campaign goes viral.
📍How is newsjacking helpful for content marketing?
Newsjacking provides content marketers with the top-trending topics on which they can write ultra-relevant articles. With the help of newsjacking, content marketers can get their brands featured in the news and the first pages of search results released to the trending keywords.