As a part of my PR Strategy Series, we are talking to top experts in the field to give entrepreneurs, PR specialists, and marketers an inside look at proven strategies you might also be able to leverage to grow your business or career.
Today I had the pleasure of talking with Susan von Seeggern from SvS PR
Susan von Seggern is one of the most well-known and well-liked publicists in Los Angeles. In LA for more than 20 years, her work as a major label publicist, CEO of a boutique PR agency, time spent in political PR, her globe-trotting exploits in corporate PR, and her return to consulting for events, corporate, cause, and cultural clients have exposed countless journalists and influencers to Susan's honest, positive and tenacious PR style. Susan worked on events across the US and in Canada, England, Costa Rica, Korea, etc.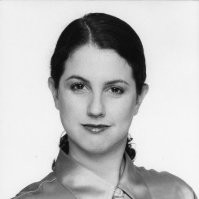 1. First, please tell us what brought you to this specific career path.
At the end of my junior year of college, I secured a production internship at a summer shed in upstate New York. A few weeks before I was to go up there to find housing, I was told they were giving the internship to someone else. I had to scramble to find something fun but good for the resume for the summer. I saw a bulletin board post looking for a PR intern for the New York Renaissance Festival, which sounded perfect. I applied and got it! I was sort of instantly great at PR, and now I've done PR for over 30 years!
2. Can you share the most interesting or funny story that happened to you since you started this career and what lesson you learned from that?
Well, I always joke that I'll call my book (there is no book) "Ziplining with Martin Bashir" because I did that once when he interviewed my boss. After too much interviewing/time with my boss, the Nightline piece that came out wasn't great (although for a company that was all about getting them in the door, no one minded), and the lesson was don't let the media spend too much time with the subject if less will do!
3. Can you share a story about the funniest PR mistake you made when you were first starting and what lesson you learned from that?
The agency I worked at early in my career was doing a party in NYC with a groovy band and downtown magazine, but a few days before the party, we didn't have many RSVPs. Then we found the box of invites in the office! I had sent an intern to the post office (this was in the early 90s), but apparently, there was a long line, so he didn't mail the invites, nor did he tell anyone they hadn't gone. Lesson learned – follow up with staffers to ensure they have done what you told them to do!
4. Describe your experience in Public Relations for the Event Industry
That NY Ren Fest took place on eight weekends in the summer, so that internship was a master class in event PR. After my music PR career started in the early 90s, concerts, concert tours, release parties, and music festivals were part of what I was doing. At that time, I learned about publication lead times, which led me to develop an events PR system I still use today (described in the answer to question 8). I still do a bit of music PR, so all those things, but I've also done PR events, from small press dinners to cocktail hours to massive parties. I've done PR for art openings, film premiers, and festivals (film, music, yoga, UFOs!). I've done my share of business conference PR too.
Content Marketing Platform
100,000+ media publications;
get backlinks to your product;
scale work with content distribution.
5. Are you able to identify a "tipping point" in your career when you started to see success? Did you start doing anything different? Are there takeaways or lessons that others can learn from that?
At that first agency job, I got a young, cool musician, Juliana Hatfield, on the cover of Sassy, which probably doesn't mean much now but at the time – 1992 – indie rock was blowing up. Sassy was the Teen Vogue of the time, so I got a fair amount of attention in the music biz for that, and when I interviewed for a big label job not long after, that coverage put me ahead of the pack, and I got the gig.
Well, that Sassy cover had come after I had gotten MC Lyte a fashion feature in Sassy (also in Elle), so the lesson was to show the fashion mags that your clients look good in clothes! That often led to me commissioning serious photo shoots for clients.
Also, a good lesson in relationship building. Since I'd met the fashion editor on the Lyte shoot, it was easy to go back to her with Juliana.
6. How do you evaluate the success of a public relations campaign?
If it moved the needle for the project in a meaningful way, then it's a success. This could mean many different things for different clients. Local coverage for events, news coverage for deals, and trend coverage. If the coverage leads to the desired outcome – ticket sales, product sales, investment, then it's successful.
7. Do you use press releases in your work?
I do. Creating a press release is excellent for focusing the client and partners on what they are trying to communicate. You might only use the release to pitch, email service, or put on a wire (all wire all the time, and nothing else isn't PR to me). Again it depends on what the goals around that announcement are.
8. Is media coverage important in pr for events? What outreach methods do you find work the best for securing media coverage?
Media coverage is essential for public ticketed events if you need to gin up ticket sales or if you want to get exposure beyond the event goers for the client – like more exposure for music clients to up plays and sales. Media coverage of private events like film premiers or charity events has the same effect – people see the coverage of the premiere and go to the film or the fundraiser and donate.
Early in my career, I developed a timeline for public ticketed event media outreach that lines up nicely with publication lead times and is basically:
2-6 months before – announce the event with as much detail as possible to start building buzz and to get any more extended lead coverage going.
Four weeks before – write and email service a more detailed release to local events and vertical media to remind them.
Three weeks before – engage in individual pitching of media contacts for preview coverage of the event.
Two weeks before – individual follow-up with media contacts for preview coverage. I often use a different outreach method – social if I emailed, email if I called, etc.
One week before – do a media alert if it's an event, especially if TV might like to cover. A media alert is done in a who/what/when/where/why style, not a regular press release. I'll usually use the approved copy from the press release, though. Email service the release to local TV assignment desks and any other media contacts you want to remind of the event. Alternatively, do another round of follow-ups inviting media to cover the event.
For private events, you might only have a few media people you want to sit in the event, so invite them early. Start this process with the media alert a week before for red carpets.
9. Describe the elements you might include in a campaign wrap-up report for a client.
My reports are broken up into these sections:
Activities.
Placements – lately, I'll also do a CoverageBook for placements.
Pending – the interview has happened, but the story hasn't run yet.
Interested – media that's interesting but hasn't yet committed to coverage.
Pitched – every outlet you've pitched.
Serviced – every outlet that's been serviced.
10. How do you stay updated on industry trends? What are your sources for daily news?
I am on a Google list called the PRLIST, which is primarily current and former music PR people, big PR news and media moves are usually discussed there. I follow general marketing news on Media Post, AdAge, and LA news with the LA Times and LA Daily News. Business news and international, I get the morning feeds from the New York Times and Bloomberg. Plus, my husband curates our Reddit feed, so that keeps me up on tons of topical info from AI to K-Dramas to Sustainability and more.
11. Describe a PR campaign you worked on of which you're especially proud.
There have been many in my 30-year+ career. Still, in 2021 I ran PR for a psychedelic startup doing a Reg A crowdfund. 40+ hits, 4B impressions, over 4k social shares later, and of course, working with a great Reg A development agency, we raised over $26M. I've been involved in the legalization and mainstreaming of psychedelics since the late 90s, so it was exhilarating. CoverageBook for that campaign is at https://share.coveragebook.com/b/f0987acd102c0fa3.
12. What is your favorite "Life Lesson Quote"?
"Do it now" that's from my parents. Like, don't push it to later, do it now. Then it's done, and you don't have to think/worry about it or, worse, forget! That's excellent advice for PR, parenting, and much more.
Read more: