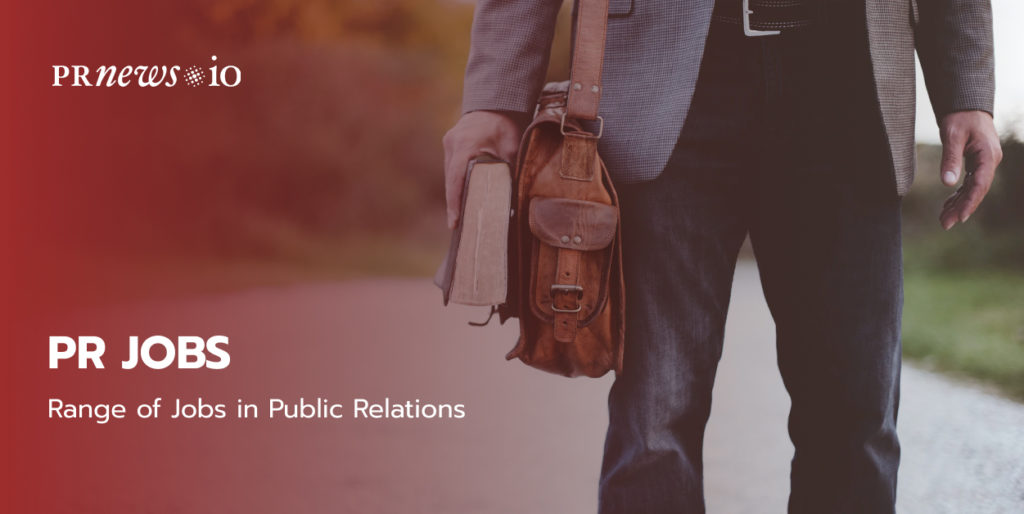 As long as you're comfortable with communications, you can start a career in public relations. The only catch is to know where to start. The good thing about PR is the versatility in practice. That means that the range of jobs is impressive, offering something for everyone. 
Food, nutrition, sports, photography, science, whatever your passion is, there's a way to make that your job in public relations. It's safe to say that PR is such a great field to let you be you for your reference.
Why Starting a Career in PR Is Exciting?
Although public relations is a rapidly evolving discipline. Don't make the mistake of thinking that public relations is about publicity. That misconception is spread globally. The truth is that PR is more than that. That's what makes it such an exciting career choice. If generally, PR helps brands ease the job of their sales guys. Or, more accurately, that's the glue that connects people with brands. And the key component that makes that connection genuine is a story.
Here is the thing: there is an insatiable appetite for content in modern society. On the other side, people are tired of being talked about and sold to. And it goes that people crave stores more than ever, but it needs to be the raw, the better.
And that's where public relations comes into play. PR is an art and a science of creating awareness for brands that stays at their forefront. And so, a story is born.
Public Relations Job Opportunities: Which One Is for You?
Getting started in PR involves research. Take the time to identify opportunities that are right for you. It's not enough to like how the job sounds, but it's more important to read job descriptions better several times. Don't read one; read lots and lots of these job descriptions.
You know the good rule of thumb is to start with the type of communications or public relations you like. The next step is to go to your location and read the description. Read what you'll be doing every day, read what is required to apply, get a good idea of what most companies and jobs are looking for. And when you read, analyze. Read until you can see the accurate picture of what a day in the life of that job looks like.
Jot down the list of hiring trends, market trends, specific terminology. For example, digital analytics needs to head your list of the most sought-after skills. Or video public relations is the other one to consider. As you see, it's a fast-paced and dynamic field with a lot of room for creativity. So, let's talk about the types of PR jobs to apply for as we say "Hello" to 2022.
Digital Nomad
Do you consider yourself a digital nomad? Before the new normal entered our lives, being a digital nomad was viewed more than a thought experiment for bleeding-edge firms. Moving into 2022, we will likely be the closest we get to the vaunted before times, yet remote work policy becomes the new normal. This approach isn't the right fit for every PR job, but if being a digital nomad is Okay for you, expect your opportunities to reach new heights.
The top companies such as Microsoft, Google, PwC, and Facebook have opened their doors for employees to live anywhere in the world without disrupting their daily routine. PR agencies already embraced digital nomads and saw the candidate pool explode. See yourself; you're more likely to use filters when you look for something. And if one of the preferred matchboxes is removed, your options list grows. The same story here. When location is omitted as a requirement, the list for the best and brightest, prioritizing talents, has no limit.
Jobs: Copywriter, Facebook/Google Ad Creator, Business Tracking & Metrics Analyst,
Video Production/Editor, Social Media Manager
AI and PR
Technology no longer means the future, but our day-to-day reality we use to splurge our digital selves. Technology is everywhere in 2022, and the PR industry is no exception. The government uses AI in data analysis to detect and counteract threats. Nonprofits adapt it to spread causes through chatbots; AI reaches every field. The fear of job loss and redundancy is still a question to answer, but it is not all that devil there.
Is it also hazardous to the public relations industry? Nope, that's far from the truth, according to a survey. Thus, 51 percent of respondents feel enthusiastic about AI potential, while 64% cited a notable improvement in their team's tech proficiency. In turn, 61% of respondents said that AI is helping them to link PR efforts directly to the goals like sales and brand awareness.
So, what are the benefits of AI for PR? The benefits of AI in public relations are tremendous. First, it's the opportunity to streamline routine workflows. Saved time goes for completing other everyday tasks. AI can help PR businesses process the sheer volume of material they must go through.
With data at the heart of AI, it's not enough to get it. It's one thing to just have the data, but to be able to actually report on it to other people is vital. So, who said you can't be the next artificial intelligence specialist in PR?
Jobs: machine learning engineers, information research scientists, and data analysts
Simplicity is the Key in Media PR
Media is the basis of the modern PR discipline. The world grows more complicated, making difficult things more difficult for us. That makes our attention spans shorter, and anxiety levels rise. The best content doesn't win, but an effective one.
Communicating a quick and concise message while navigating digital online media is not easy. But that's a key to explaining who you are and why to deal with you. In other words, the better you simplify your brand image, the easier you can share it in media. Saying less but to the point is what the best media PR pros need to do to make their story reach out to the target audience.
The best media PR specialist will cut down the journalist's amount of time to develop the story. The best of them have the pen power and continuously sharpen it. They know how to write everything. Speeches, press releases, press statements, op-eds, media pitches, proposals, or captions for social media. Each of these writings requires a specific style and serves a unique purpose.
Jobs: Publicist, Media Relations Manager, Social Media Strategist,
Public Relations Account Executive, Social Media Specialist
Event PR
The key goal of designing an event is to connect media with a brand through an experience. Although the return of live events has been a long time coming, there's still light at the end of the pandemic tunnel. As more people get vaccinated, in-person business events are poised to return.
The best event PR is memorable for all the right reasons, enabling those attending to engage with the brand in a positive way. So, how does it work?
The key objective is to get people to talk about your business. Whether they have seen, heard, or experienced your brand, they can spread the word about it. From trade shows and award ceremonies to industry conventions and networking functions, the live events have no end in sight. And the best event PR specialist will use it to the advantage to reach a captive audience.
Jobs: Event Specialist, Public Relations Intern, Public Relations Assistant
Crisis Communications PR
If you plan to for into PR, be game for crises. Otherwise, one wrong decision can cost millions. Being an issue manager means getting the right solutions that can save businesses. Done well, your game can manage your brand's reputation in line with the expectations of its stakeholders.
Do you like playing guess or prediction games? Well, air crashes, oil spills, or mismanaged donations occur. Check which of the crisis predictions is the closest one for your industry and start mitigating that problem. Depending on the industry, you may be grappling with crisis every other week.
Nobody prays for crises, yet they happen. That is the heavy-duty end of PR to be prepared. For that, you need to scan your industry for possible scenarios. Then, develop a plan for each of them and rehearse it.
Jobs: Crisis Manager
Government PR
Do you find navigating the corridors of government intriguing? For most of us, that is confusing. As the PR, your task is to help your organization move in the right direction.
How important is it to maintain government relations? It is critical. The best pros develop and maintain the best way to do what is right for their clients.
Jobs: Government Relations Director, Government Relations Specialist,
Government Affairs Manager
Community PR
The goal behind community relations is to make sure your brand and its host community are at peace with each other. As a community PR, you are the point of contact between the organization and the community. The better way is to use community psychology to create a positive and welcoming atmosphere for the business. For that, thick skin helps.
That job includes facilitating fundraising events, volunteering acts, and charity programs and partnerships. Community relations specialists also write content for public and media promotions to promote brand awareness and the company's mission across the community.
Jobs: Community Relations Coordinator, Community Relations Director,
Employee Relations Manager
To sum up, PR isn't a bed of roses for sure. Yet, once you decide to delve into PR, try not afraid of failure. The more you fail, the more you'll learn. Again, read job descriptions from all across the country, look at what skill sets are being asked for and think how you can help.