PR manager job description. A public relations manager plays an important role in telling your company's story. In addition to helping CEO communicate internally with the company's employees, the PR manager will often be responsible for the whole PR strategy and all PR activities of the firm and be the main point of contact for a long list of media professionals. They'll work closely with journalists to deliver your company's key messages to the audience – an essential task that can't be taken lightly.
In addition to creating and maintaining these relationships, your future PR manager will take the integral responsibility of crafting your company's stories. To do this, they'll have to understand deeply the products or services of your company, its history, create PR campaigns, initiatives, and attributes, and use their natural storytelling talent to create a surrounding story that appeals to the public. They'll then have to distribute that story into one of the many types of press releases and other types of posts, send it out and cross their fingers for a good reach and engagement.
Content Marketing Platform
100,000+ media publications;
get backlinks to your product;
scale work with content distribution.
Of course, a PR manager can't do all tasks (although we tend to think they can). Keep in mind that they may need the support of a PR director, a PR freelancer, or both! So hiring great talents starts with presenting a great job description. An effective, engaging job description is key. With a little effort, you can create just a great job description to receive a long list of highly talented candidates into your disposal — and ensure you're not turning off professionals before they even apply.
The following job description can be a helpful starting point when it comes time to find this essential new employee. In fact, I invite you to use the following template and adapt it to your company's needs and requirements. Here's how to do it.
The Structure of the PR Manager Job Description
Try to organize the data concisely. The structure of the job description may differ from organization to organization. However, all the job descriptions within one company should be standardized so that they have the same structure and general look.
The following topics should cover:
Job title—the name of the position.
Refer to—the title of the position this job description refers to.
Date—the date when the job description was written or published.
Main duties—primary functions, including how the manager should present them and the frequency with which the tasks are performed. The tasks must be part of the job function and truly necessary or required to comply with this position.
Competency—knowledge, skills, and abilities.
Reporting—direct reports, if they are necessary, and the level of supervision.
Expected time for work—full-time or part-time, typical work hours, days of the week, and whether overtime is expected.
Travel—the frequency of trips expected for this role, where the travel appears, such as local or in specific cities or countries, and whether the travel maybe overnight.
Mandatory education and experience—education and expertise based on the needs that are job-related and consistent with the company´s requirements.
Other duties—disclaimer.
The job description shouldn´t be very long. It should cover all necessary information and be precise, but comprehensive. So follow my tips.
The Tips for the PR Manager Job Description
Get the Job Title Right
If you want to stand out by describing the titles as "PR ninja" or "guru of communication" you're probably turning off candidates with that very language. Over-the-top phrases like "off the charts," "world-class," "best of the best," "rockstars," tends to discourage candidates from applying.
Creativity can help your job title to be noticed, but don't be too original in the description that you miss out on candidates who are searching for the same job under a different name. Keep in mind, that content should be clear and easy to follow.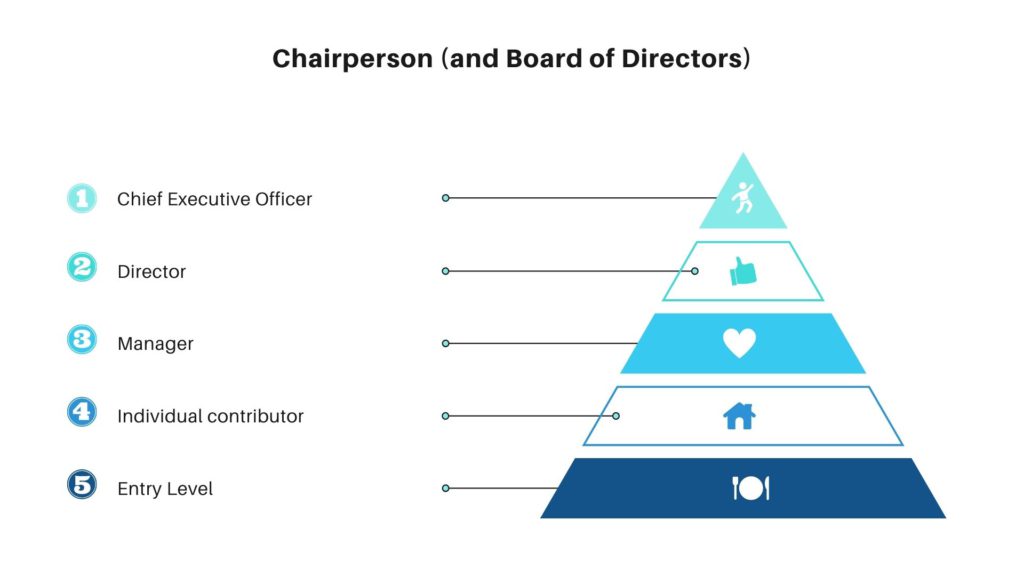 Types of Job Titles
A job title can describe the responsibilities of the position ( "executive," "manager," "director," "chief," "supervisor")
Job titles reflect what the person does on the job (e.g., "chef," "accountant," "housekeeper," "social media specialist," "programmer," "guest services coordinator," "mechanic," etc.).
Job titles reveal both the job level and the job responsibilities ("head chef," "lead accountant," "electrical superintendent," "marketing manager," etc.)
Start with a Short, Engaging Overview of the Company
Awareness, real interest, and perhaps even experience in a particular industry are very important for this position. So write the one- to four-sentence description about the company, its mission, a short overview of the job's major function, and how it contributes to larger company goals.
Avoid Superlatives or Extreme Modifiers
You should avoid using language that focuses on a narrow set of abilities, for instance, "perfectionists" or those who are "forever tinkering." Again, you risk bypassing highly qualified talent that could excel in the position without these traits, or that doesn't self-identify with this description.
Objectives and Responsibilities of the PR Manager
The public relations manager position is a mid-level management job for someone with 2-5 years of experience in the industry. PR managers create and maintain a desired public profile and reputation for their company or client by communicating activities and accomplishments.
Public relations experts are responsible for fielding media questions and pitching stories to the journalists, preparing media kits, and organizing events and press conferences. In addition to writing press releases, they write speeches for the company´s leaders, collaborate with a marketing specialist, helping to develop communications material, and prepare articles for corporate newsletters. Public relations managers also do everything possible to confront negative publicity and manage crisis and emergency communications.
The public relations expert will work closely with the executive team to implement public relations activities, covering innovative PR campaigns to improve brand awareness and positively influence public impression. They are also responsible for creating and maintaining strong media relationships, crafting key messages, and tracking campaign progress and metrics.
In the description, it´s also recommendable to explain how this job and PR activities will influence business objectives, the potential for advancement, and how the PR manager´s achievements can contribute to that.
Responsibilities of a PR Manager:
Plan, implement and manage public relations programs
Plan and budget for PR activities, programs, events, and initiatives
Help in creating and reviewing promotional and marketing materials
Create and review the online content in media ads and announcements and media kits
Oversee corporate image frequently and ensure it is in compliance with brand strategy and mission
Check and manage content written for website and social media accounts
Develop and implement PR policies and procedures
Determine KPIs for the PR department
Measure and provide reports on each PR campaign
Maintain good long-term relationships with all relevant stakeholders, such as local government, influencers, media people, politicians, etc.
Search for, hire, onboard, and train new members of the public relations team
Write and pitch brand stories, across a range of media outlets, to promote company presence and improve engagement
Craft a public relations strategy, complete with goals and budget
Create, edit and update promotional material such as leaflets, flyers, brochures, etc.
Look for opportunities for sponsorship and promotion
Prepare a periodic report with KPIs, expenses, recommendations, and trends for management
Education/degrees for a Public Relations Manager
Effective public relations managers rely on experience and their education (more often life-long self-education) to plan and perform goals.
Skills and requirements of a PR Manager:
Have a bachelor's degree in Public Relations, Journalism, Communications, or Marketing with a PR or Advertising focus, English language.
Must be a confident communicator and presenter
Must possess excellent verbal and written communication skills
Must possess excellent organizational and planning skills
Have full comprehension of media needs and media relationships
Be initiative, reliable, responsible, and accurate with an attention to detail
Possess the ability to keep the information confidential
Tactical understanding of all primary social media platforms
Ability to work with challenging tasks, often for long hours
A wide degree of creativity and latitude
Self-driven with a positive and professional approach to the responsibilities
A proven track record of successful PR campaigns
Focus Responsibilities on Growth and Development
Don't just enumerate a list of boring daily tasks, avoid a long, bulleted list of responsibilities or qualifications. Every candidate should know his perspectives in the company and his professional career. Therefore, including the possible roles for promotion.
Add the Disclaimer into PR Manager Job Description
It is a good idea to add a paragraph that mentions that the job description is not designed to cover or contain a comprehensive list of all activities, duties, or responsibilities that are required of a PR manager. Duties and responsibilities within the PR field may change or new ones may appear at any time with or without notice.
What to Expect from the Organization
In this section describe what you offer to the candidate. Include the non-trivial tasks for professional growth, free professional courses, bonuses, gym membership, and other attractive and useful stuff.
Add the Signature Lines
Signatures are an important element of the job description. They show that the job description has been approved and that the employee understands the requirements and essential responsibilities of the position.
Think Twice
Creating a new position or hiring a new person is a responsive step and a new line in your budget. Think over the goals that you want a PR manager should do and make sure that you really need an in-house PR expert. In other cases consider services from the PRNEWS.IO platform.
PRNEWS.IO is a budget-friendly tool for creating content, discovering and pitching relevant journalists, distributing your content. PRNEWS.IO has years of copywriting and journalism experience in crafting engaging articles, advertising posts, and professional press releases. Creating and distributing the content is their business and they do it efficiently. They guarantee to have your content written, checked, approved by you, and sent out within two days.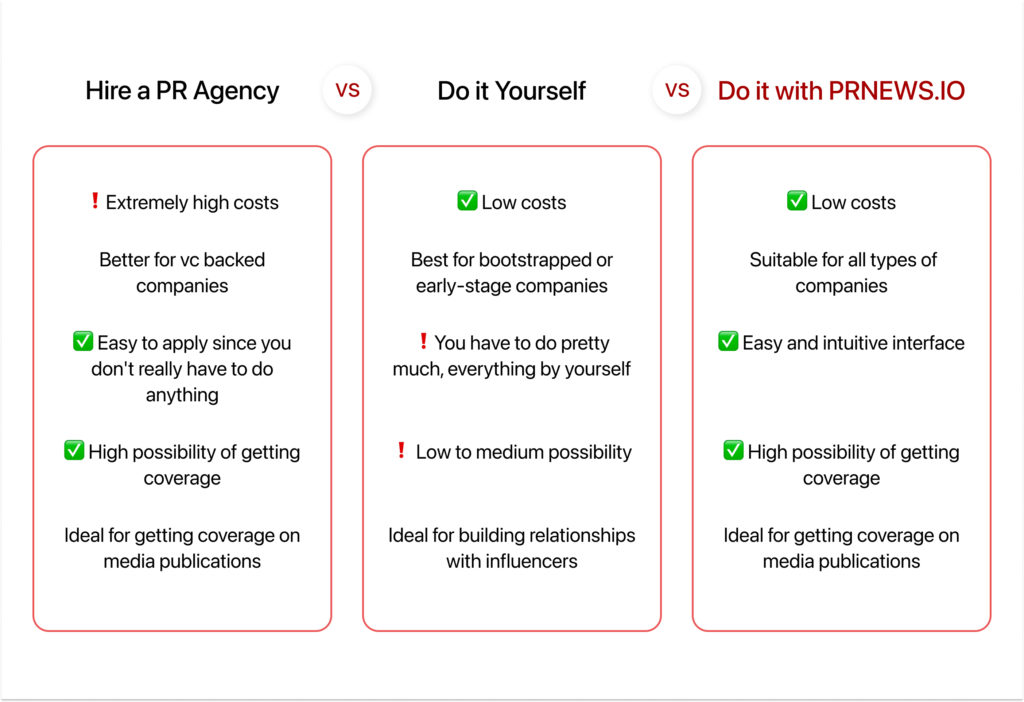 Final Words: PR Manager Job Description
The job description above can be a helpful first step when it comes time to find this essential new employee. Remember, that there are many other similar PR roles, like Junior PR manager, External Communications Manager, Public Affairs Relations manager, Communications Relations manager, etc. So if you want more job descriptions or a new article about the PR positions, let me know in the comments below.
Read more: