Do you still think the secret behind any successful restaurant is great food and service?
Well, it's time to dispel the myth.
Not a single restaurant became known without a well-organized promo. Such promotion typically consists of:
direct advertising;
personal sales;
sales promo;
public relations restaurant campaign (PR).
Today we'll focus on a PR campaign as a major way of creating a restaurant's unique image and shaping public opinion about one.
PR Campaign for a Restaurant: What's in it?
PR helps restaurants build their reputation and ensure effective dialogue between the institution and its target audience.
A good PR campaign focuses on the subconscious influence of clients. This makes it easier for unknown restaurants to create a positive image of a successful, interesting, and popular place – although, in reality, it might not be the case.
The ultimate goal of a PR campaign is NOT sales but rather the establishment of a stronger and more influential image for the target audience.
"Advertising you pay for, public relations you pray for."
Unlike ads, PR has a much higher credibility value. On top of that, running a public relations campaign may likely cost you less than ad placement.
One more important feature to characterize a good PR campaign is a big focus on the social life of a local community. No surprise, many restaurants tend to host various community events and take part in charitable and sponsorship activities.
Keep reading and you will learn which PR methods can help you to increase the profits and popularity of your restaurant.
Popular Methods of PR Restaurant Campaign
Nowadays, PR specialists use multiple methods intended for developing restaurant industry public relations:
Newsbreak – creating events that will provoke a big interest of target audience;
Media Campaign – publications in online and offline media;
Social Media Activity – active engagement in social media (SMM strategy, daily communication with users, management);
Collaboration With Influencers – organizing presentations for bloggers and social media influencers;
Personal Story – something that sets your restaurant apart from all of the others;
Restaurant Events – events that reflect the restaurant concept.
Method 1: News Sharing
Creating efficient newsbreak is not an easy task. It works if you keep spreading "smart" news regularly. Such a method keeps your restaurant in public view and helps you build that valuable "visibility".
All media sources hunt is constantly in search of exclusive materials, bright photos, and videos. Make sure you invite journalists to any of your news-worthy events or anytime you have something to show, or make a statement. The media loves screaming headlines and professional shots.
Where do you get the restaurant public relations ideas for newsbreak? A lot of it depends on the concept of your restaurant and other specifics.
Standard newsbreak for a restaurant can be:
Opening a new location/franchise;
Participation in a charity (making large donations, sponsoring a charity event, etc);
Statements about safety measures (valuable info due to pandemic restrictions);
Sharing exclusive meal recipes from a restaurant's chef;
Launching non-profit projects…and more.
The main idea behind this method is to let news outlets mention your restaurant as often as possible. Being "in the know" works best for your popularity.
Inform instead of promoting.

It's unnecessary to assure them that your cooks create delicious wonders. Be honest; just tell them what to expect from your restaurant's menu.. There's no need to hype things up or exaggerate them. The advice is straightforward: Don't sell. Simply inform. PR needs to be viewed similarly to a product description. Before making a purchase, consumers seek out reliable information. Exaggerated claims can give the impression that it's a con.

Sep Niakan, Managing Broker at Condoblackbook
Content Marketing Platform
100,000+ media publications;
get backlinks to your product;
scale work with content distribution.
Method 2: Media Campaign (Press Releases, Local News Outlets, etc)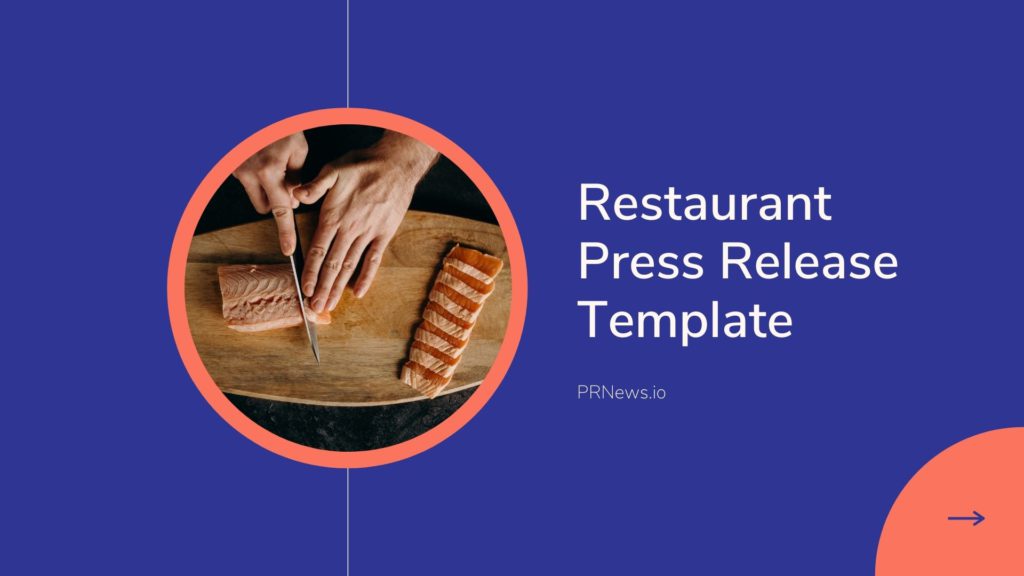 As connected as this method is to news sharing, a media campaign implies more than just spreading a newsbreak. The variety of PR publications stretches from press releases and interviews to long-read articles disclosing a success story or making a review.
According to studies, press releases have a better impact on the audience than an ad posted in the media resource. The reason is, that publications have a longer influence on the audience. While ads cause a feeling of distrust, PR methods make it easier to break into the consumer's mind and form a stable positive opinion.
Restaurant Press Release Template
As you compose a press release or an article, you should understand what's important to the people who will be reading it. You will not bear the interest of your potential audience by counting up years of experience in this business. Make sure you share information that may somehow be useful to the audience, e.g. discounts for chef's specials, promo codes, etc.
No Experience in Media, How Do I Get Published?
For everyone with no experience in the restaurant industry public relations, sending press releases to news outlets can be a challenge. This stage requires connections, and obviously, a good knowledge of how the media industry works.
No worries, that's what our job is at PRNEWS.IO.
We are a platform for publishing PR materials for worldwide news websites. Our agency will help you publish sponsored posts or press releases in local media hassle-free. All you need to do is create an account on our website, choose a publisher (we have a lot of local options), and submit a text.
Join PRNEWS.IO and start making buzz around your restaurant!
Method 3: Social Media Activity
Still, underestimating the power of social media for businesses? Then, you are losing about 57% of your guests that may learn about your restaurant on social.
Facts say social media outlets can increase your brand awareness on a long-term basis with a minimal budget. When people first hear about your restaurant, they would most likely check it up through Facebook, Instagram, or Google profile. Make sure your profiles look compelling and live. Being "socially active" every single day can win you many guests. They can quickly check out your menu, go through a few reviews, check out the upcoming events, and even reserve a table without giving you a call.
That gives us a conclusion that social media is currently the best mean of communication with clients. You can immediately react to a negative review and follow up with guests to apologize and make up for your mistake. As for positive feedback, it will serve as an additional promo to other followers.
Finally, active interaction with guests gives you a better understanding of what your target audience looks like. It is a good idea to involve all employees in social media by letting them create "backstage" content or respond to comments. This would help you to create a "human" brand image.
Method 4: Collaboration with Influencers
As we start realizing the real power of social media, we move straight to the next PR method. This one is related to collaboration with social media influencers. Those are opinion leaders for a large group of users who follow their content every single day.
Today, any positive feedback from a blogger can have a greater influence than a TV ad. Try it yourself! Contact a few local bloggers and invite them to a special influencer evening with a great dinner and other specialists your restaurant may offer. Bloggers would be pleased to share great experiences, in particular beautiful decor, excellent service, and delicious meals.
Such a real-life promo will have a better response and let your potential guests know about your place in a more genuine form. Just make sure your restaurant corresponds to the blogger's aesthetics and that both of you share the same values. This factor is vital if you want to reach the right audience.
Method 5: Personal Story
This method is not necessarily about a story of how you worked hard to open up this restaurant. A personal story is more about showing what values you follow as a restauranteur. It's about telling people what inspired you to create this menu, or how many days you spent in Thailand searching for the best tom yum recipe.
This story may also tell people why your restaurant is a special place for them as guests. Is it because your Italian chef makes pizza & pasta with their traditional family recipe? Or because you're the first urban cafe with a zero-waste approach?
Stories mean the press would talk more about your restaurant concept rather than your food.
Method 6: Restaurant Events
How to use holidays or special days for the advantage of your restaurant business? Create thematic events! Restaurants are simply the best place for such purposes. People love to be entertained and would gladly pay for experience rather than food.
It's NOT the food that makes people visit restaurants. Eating out is foremost about socializing and receiving emotions.
Ideas for Local Restaurant Events:
Live music performances & concerts;
Resuarant's birthday party;
Game night;
Chef's meal presentation;
Cookery workshops… etc.
Based on your phantasy, the list with these public relations for restaurant bullet points can go forever. What's more important is to choose events that correspond to your brand story and strengthen your established image.
PR & Marketing Experts About Public Relations Restaurant (PR) Campaign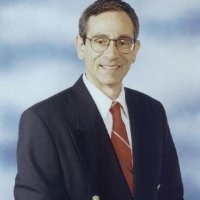 Robert Barrows, Inc. Advertising & Public Relations
Here are some suggestions for press releases about a Grand Opening for a Restaurant:
A) Before you even open, send out some press releases (and run some ads) about a drawing to win a free meal during the Grand Opening Week (or month) at your new restaurant.
You can give out as many free meals as makes sense.
B) At the same time…invite the press to register to win some free meals as well.
The press can use the meals for themselves, or they can also give the meals away in drawings that they might want to promote.
C) In the press releases, talk about all the great dishes and the history of the cooks and the people who are running the restaurant.
D) Talk about some special dishes that you suggest everyone should try.
E) Also include the names of people to set up special parties, meetings, events, etc.
F) AND…be sure to follow up your press releases with phone calls to the media and invite people from the press to take a tour of your restaurant and sample a meal at your restaurant even before you are set to open.
G) At the same time, contact the Sales Departments of the various media that you might be interested in advertising in when you are getting ready to announce that your restaurant will be "Coming Soon!"
H) Also, contact some local advertising and PR agencies who know the local market and then go with the agencies that make the most sense.
In Conclusion… PR Does Matter!
A solid image for your restaurant, whether it's an average diner or a top-class high cuisine restaurant, is a matter of time and big effort.
To hook the right customers, make sure you understand the values and the story behind your business, and constantly share them through every channel. A combination of a solid image, great service, and delicious food will get you to the top!