Today, in addition to traditional advertising, a good restaurant also needs to develop new tactics for interacting with guests and building trust with potential customers. PR technologies come to the rescue. For guests, what the public says about a restaurant matters much more than what the restaurant says about itself. And the first step of your appeal to this "public" will be a restaurant press release.
Restaurant Press Release Format
The press release is an official statement of the company, filed in a journalistic style. You should follow a clear format that is convenient for readers. Many people may be afraid of templates, seeing as a lack of originality. But in this situation, it is very useful. Certain rules make your message more understandable.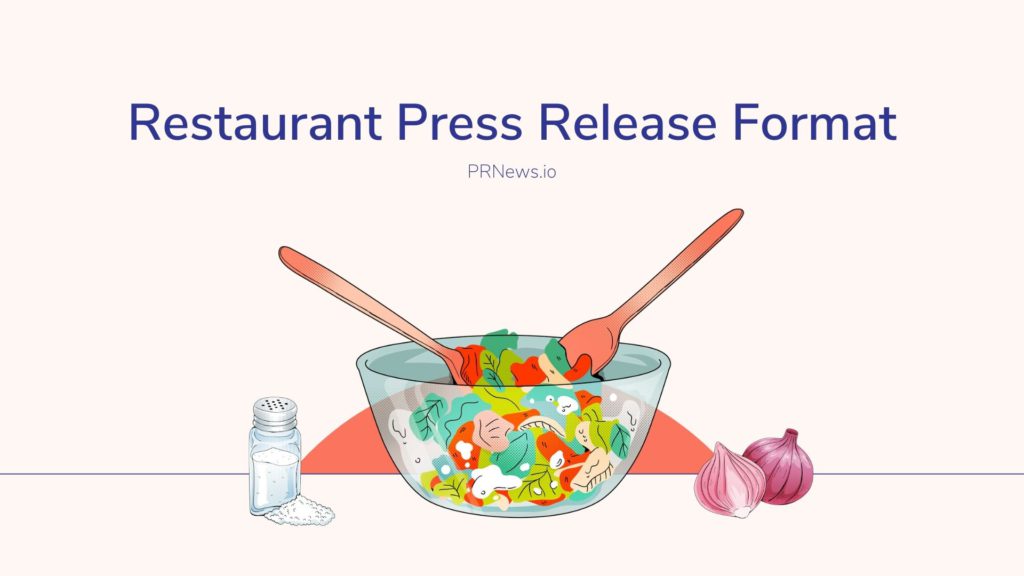 In any case, all of this is aimed at improving the restaurant's image in order to increase the restaurant's reputation in the eyes of the public (employees, guests, potential customers, suppliers, partners, government organizations, the press, etc.). Plus increase the value of the restaurant's products and services and differentiating it from other competing brands.
A food reviewer reads 30 or more press releases daily. This exciting activity is provided by PR-specialists, each of whom has one goal – to interest the journalist and get into the upcoming article. It does not always work.
As a rule of thumb, in order to affect the audience, the restaurant grand opening press release should contain:
something related to a media person or location; for example, news about a new restaurant that Elon Musk visited will definitely read well;
interesting content – breakfast at the "Sun" restaurant for $ 1;
non-standard offer or promotion – 5 glasses of champagne for the price of 3;
catchy concept – an example of "Labassin Waterfall" is evident.
Although the reaction of the average reader is not very predictable even in this case. After all, there are probably people who hate Elon, right?)) Plus, of course, you need to take into account your target audience: not everyone who seeks to have breakfast for $ 1 even knows who Elon Musk is.
Throwing away all the jokes – the three pillars on which any press release rests are novelty, relevance and informational content.
novelty, relevance and informational content
Experts believe that an ideal new restaurant press release should be between 300-500 words and fit on one page. In editorial offices, an average of 20 seconds is given to reading one press release, so its content should quickly interest the reader, and the most important thing should always be reported at the very beginning.
Restaurant Press Release Template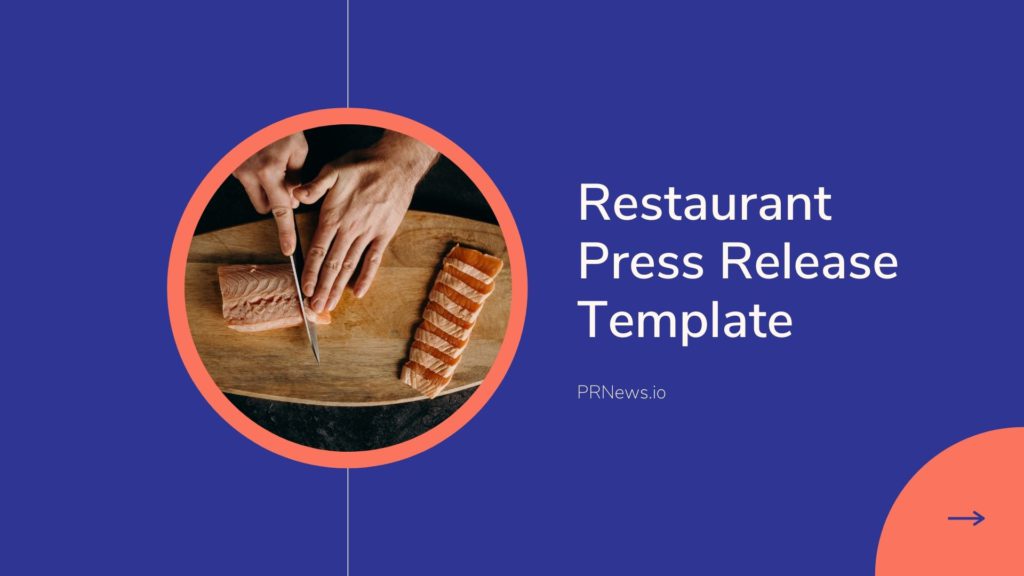 If we are talking about a restaurant opening press release, the structure is pretty simple:
Title
Contents of the press release. You can answer these questions:
where your event will take place;
who made this project;
why is your Chef great; (Note that most people do not care who prepares food, as long as it is delicious.)
chips of your menu – do not forget about the prices;
what promotions, parties and "goodies" will be;
work schedule, room capacity;
what is the key of the concept and how is it reflected in the menu and design;
answer the question, what problem does your restaurant solve, which adds to the restaurant map of the city;
put yourself in the shoes of a reader who wants to visit you. For example, is a children's room important for a family restaurant and is it necessary to talk about a pretentious gastronomic menu to a beer bar where you can have a cheap drink on Friday evening.
Press release quote from owner, manager, chef, staff, or food critics (recommended).
Сontact information (contact person, address, phone, social networks, website)
A photo. Only good video is more important than photos in the modern world. We are visuals.
By the way, you can adapt any of your ideas by looking at our templates.
How to Write Press Release – Guidelines, Formats, Free Samples
Generally, we go to a cafe not only to eat. We want to relax, get dressed up, take a beautiful photo, solve our problems at least for a while. Therefore, it is important for the reader to understand what he will receive if he comes and how much he will have to pay for it.
How to Get Published in Local Press
It is difficult even to imagine how long all these procedures for placing press releases took in the past. You had to write it, print a copy for each agency or magazine, send it by mail, wait for the editors to review them, then wait for feedback.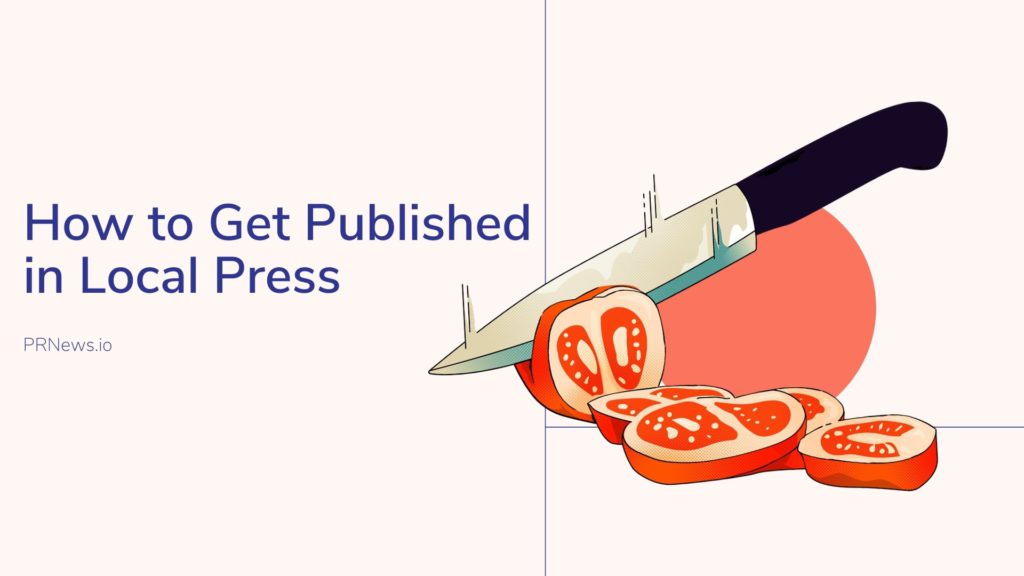 Now it is all much simpler and more effective: you just need to choose a decent marketplace and the manager will do it for you.
For example, here you can select the sites on which you would like to publish your new restaurant press release. Everything is very convenient – just sort by the region you need.
Sponsored Content Online Store
To summarize, an exemplary restaurant grand opening press release:
is built on the principle of an "inverted pyramid": the main facts are concentrated at the beginning, the importance of information decreases as the text progresses;
answers the questions: what (the restaurant "Sun" was opened), where (on Lai Street), who (the names of the authors of the project, menu, bar list, interior);
puts facts, figures, names at the head;
includes footnotes and explanations (if your Chef has a long track record, and the location has a rich history);
includes high-quality photos (both horizontal and vertical), menu, bar list.
How To Do Public Relations For Small Business
How to use PRNEWS.io
In this video, I share a great tool called PRNEWS.IO – a marketplace where PR specialists, internet marketers, and advertisers can buy sponsored content. PR is great for visibility, business growth, and SEO backlinks (it can help you rank in Google)
Bottom line
Today, PR technologies in the restaurant business are aimed at building trusting relationships between a particular restaurant and the public. PR technologies provide a restaurant with a whole range of tools to create and maintain a company's reputation, which is necessary to attract new guests and employees, as well as to consolidate the institution in the restaurant market.
The positive reflection of the restaurant in various sources makes it easier for the restaurant to enter into contracts with suppliers, and on more favorable terms.
A trustworthy restaurant is much easier and faster to get loans from banks, more convenient payment schemes with suppliers. Therefore, if your restaurant needs local media PR, then PRNEWS.io will help you. Let's create your impeccable reputation together.
FAQ: Restaurant Press Release
📍 How to write a press release for a new restaurant?
Tell people the name of your restaurant, the exact date and the time it is opening. Or go and see examples of templates here Press release format with a more detailed answer.
📍 Where to send out a restaurant press release?
There is no need to search for media now, go to the PRnews.io marketplace, choose a location and go ahead.