Today, in addition to traditional advertising, a good restaurant also needs to develop new tactics for interacting with guests and building trust with potential customers. PR technologies come to the rescue. For guests, what the public says about a restaurant matters much more than what the restaurant says about itself. And the first step of your appeal to this "public" will be a restaurant press release.
Restaurant Press Release Format
The press release is an official statement of the company, filed in a journalistic style. You should follow a clear format that is convenient for readers. Many people may be afraid of templates, seeing as a lack of originality. But in this situation, it is beneficial. Certain rules make your message more understandable.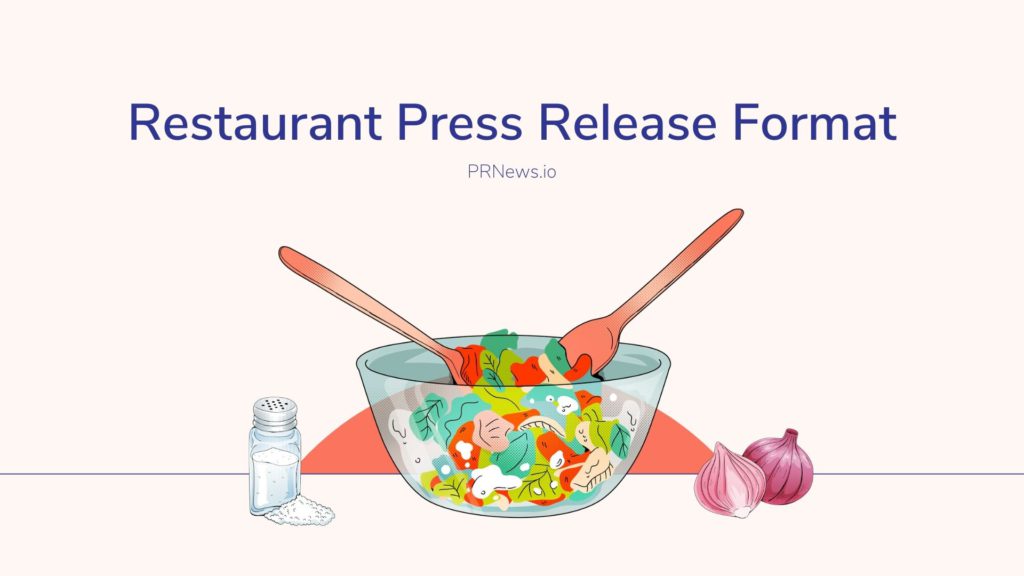 In any case, all of this is aimed at improving the restaurant's image in order to increase the restaurant's reputation in the eyes of the public (employees, guests, potential customers, suppliers, partners, government organizations, the press, etc.). Plus increase the value of the restaurant's products and services and differentiate it from other competing brands.
A food reviewer reads 30 or more press releases daily. This exciting activity is provided by PR specialists, each of whom has one goal – to interest the journalist and gets into the upcoming article. It does not always work.
As a rule of thumb, in order to affect the audience, the restaurant's grand opening press release should contain:
something related to a media person or location; for example, news about a new restaurant that Elon Musk visited will definitely read well;
interesting content – breakfast at the "Sun" restaurant for $ 1;
non-standard offer or promotion – 5 glasses of champagne for the price of 3;
catchy concept – an example of "Labassin Waterfall" is evident.
Although the reaction of the average reader is not very predictable even in this case. After all, there are probably people who hate Elon, right?)) Plus, of course, you need to take into account your target audience: not everyone who seeks to have breakfast for $ 1 even knows who Elon Musk is.
Throwing away all the jokes – the three pillars on which any press release rests are novelty, relevance, and informational content.
novelty, relevance and informational content
Experts believe that an ideal new restaurant press release should be between 300-500 words and fit on one page. In editorial offices, an average of 20 seconds is given to reading one press release, so its content should quickly interest the reader. The most important thing should always be reported at the very beginning.
---
Jaslyn Loftin, Account Coordinator for Poi Planet (PR/MarCom).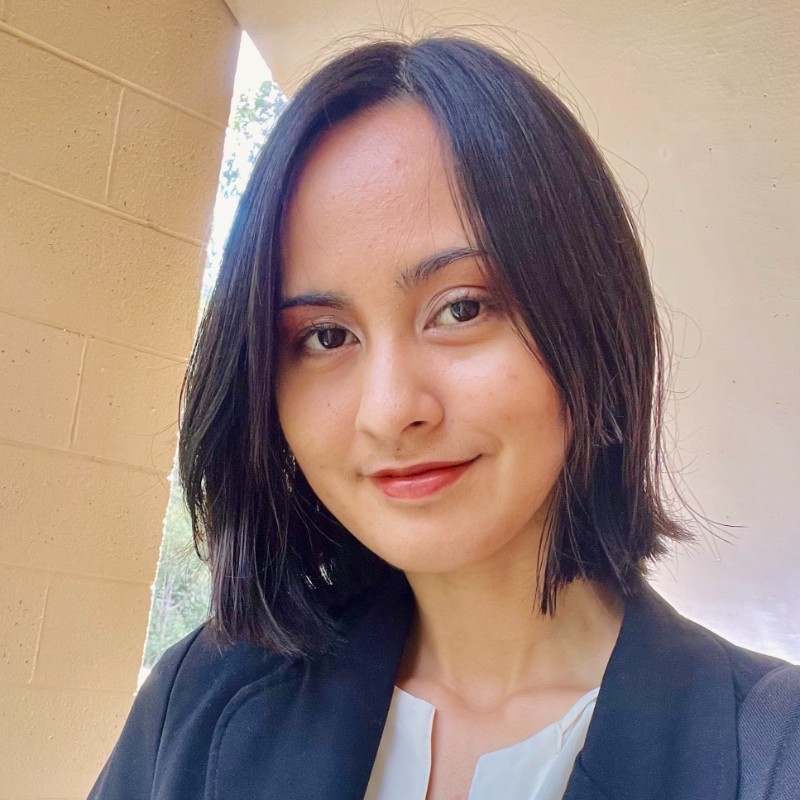 We represent Aoki Group Restaurant management, and for the past three years, we have handled PR campaigns for their ten restaurants located all over the United States and played a key role in the grand re-opening of Herringbone Waikiki in November 2021.
An effective press release for a restaurant will start with the necessary information, such as "who, what, when, and where." The announcement should always be an "official statement" from the president of the restaurant company. Details should include the overall restaurant theme and what customers can expect to see when they first walk into the restaurant. Mention special deals and menu items the restaurant offers that distinguish themselves from similar restaurant concepts. Inserting a personal quote from the president or executive chef also boosts interest for the story, as media outlets get an idea of who they can directly speak to if they need more information for their articles
Restaurant Press Release Template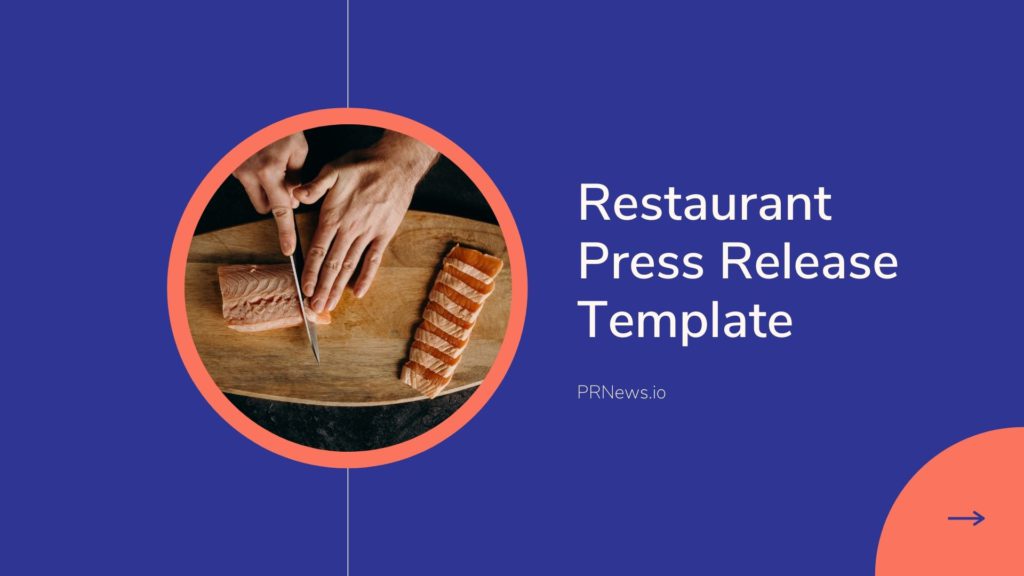 If we are talking about a restaurant opening press release, the structure is pretty simple:
Title
Contents of the press release. You can answer these questions:
where your event will take place;
who made this project;
why is your Chef great; (Note that most people do not care who prepares food, as long as it is delicious.)
chips of your menu – do not forget about the prices;
what promotions, parties and "goodies" will be;
work schedule, room capacity;
what is the key of the concept and how is it reflected in the menu and design;
answer the question, what problem does your restaurant solve, which adds to the restaurant map of the city;
put yourself in the shoes of a reader who wants to visit you. For example, is a children's room important for a family restaurant and is it necessary to talk about a pretentious gastronomic menu to a beer bar where you can have a cheap drink on Friday evening.
Press release quote from owner, manager, chef, staff, or food critics (recommended).
Сontact information (contact person, address, phone, social networks, website)
A photo. Only good video is more important than photos in the modern world. We are visuals.
By the way, you can adapt any of your ideas by looking at our templates.
Generally, we go to a cafe not only to eat. We want to relax, get dressed up, take beautiful photos, and solve our problems at least for a while. Therefore, it is important for the reader to understand what he will receive if he comes and how much he will have to pay for it.
---
Eric Gladstone, owner/team leader of The Feast of Friends: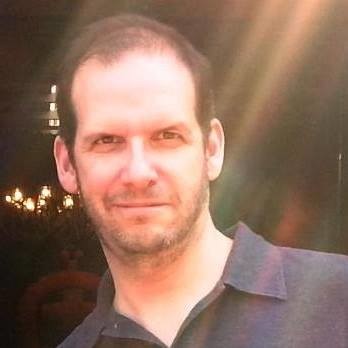 The Feast of Friends is a food & beverage industry-specific boutique marketing and public relations agency based in Las Vegas, NV. We specialize in helping independent restaurants who need coordinated messaging between their marketing elements, including branding and websites, and their media relations and social media content management.
What to feature in a grand opening press release for a restaurant?
First, it's important to understand that in the current world a formal press release is only one tool in your belt, so to speak, in terms of reaching the media. Many prefer to get the information through social media or of course individual pitching, but those are separate topics. It's also important to remember that a release is a tool, not an end and that it exists to elicit a response from the media, not feed your client's ego. Write it accordingly.
The release should always be focused on this idea: Why should anyone care about this opening? That's addressed both to the media themselves and their audiences. Of course, you should include all the when-who-what-where details of the actual opening. But you must give the media good reasons for their coverage. Whatever aspects make this opening unique are the arrows in your quiver to hit a bullseye. For example:
Is it the "triumphant homecoming' of a local native chef?
Is it 'hot off the heels' of an award or TV appearance?
Is it the first version of something (Napoli style pizza…Authentic Lebanese…Croissant donuts) in the area or neighborhood?
Is it connected to a hot new trend (the latest version of Nashville chicken or the biggest avocado toast menu ever)?
Is the chef or owner notable for some other reason (A former stockbroker…Female owned…Ukranian refugee, etc.)?
Also what shape is the event itself going to take? If there's going to be a balloon release, make sure the media knows the exact details of how, where, and when. If someone is building the world's largest Boston Creme Pie, tell us details.
If there will be entertainment whether the event is private or public, etc.
Give the media reasons to be there and to write about it, either before (if you want people to show up) or after (if it was an exclusive event and you know that reportage will be more exciting than what can be said in advance).
How do you write a press release for a restaurant?
Always be mindful that the media you're contacting receives dozens of releases every day. How are you going to stand out?
Writing a release starts with truly getting to know the restaurant concept, what the features and highlights are, what the menu will be, intended audience, tone, and culture. From there, you divine the most unique aspects and highlight them. Be succinct but detail-oriented. Use active verbs. Use descriptors and food terms that you understand, and if you believe them to be above the average food lover, briefly define them [i.e.: "Hoja santo, a Mexican herb that has both savory and sweet properties"]. In short, paint a powerful picture that says to your intended media audience: "This is something special, and you need to check it out." But never over-sell or over-promise. Tell the truth. Just the best version of the truth.
---
How to Get Published in Local Press
It is difficult even to imagine how long all these procedures for placing press releases took in the past. You had to write it, print a copy for each agency or magazine, send it by mail, wait for the editors to review them, then wait for feedback.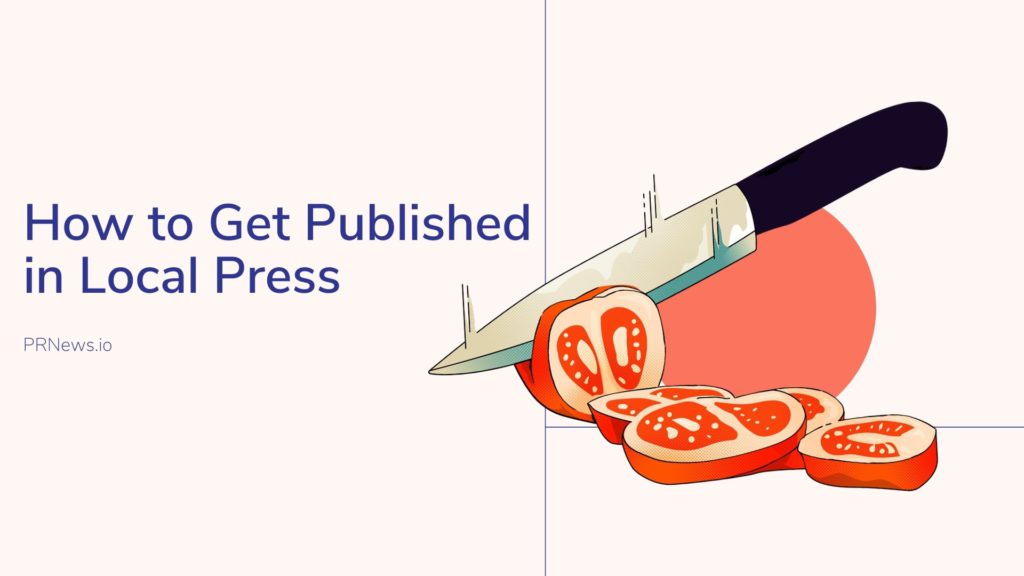 Now it is all much simpler and more effective: you just need to choose a decent marketplace and the manager will do it for you.
For example, here you can select the sites on which you would like to publish your new restaurant press release. Everything is very convenient – just sort by the region you need.
To summarize, an exemplary restaurant grand opening press release:
is built on the principle of an "inverted pyramid": the main facts are concentrated at the beginning, the importance of information decreases as the text progresses;
answers the questions: what (the restaurant "Sun" was opened), where (on Lai Street), who (the names of the authors of the project, menu, bar list, interior);
puts facts, figures, names at the head;
includes footnotes and explanations (if your Chef has a long track record, and the location has a rich history);
includes high-quality photos (both horizontal and vertical), menu, bar list.
How To Do Public Relations For Small Business
How to use PRNEWS.io
In this video, I share a great tool called PRNEWS.IO – a marketplace where PR specialists, internet marketers, and advertisers can buy sponsored content. PR is great for visibility, business growth, and SEO backlinks (it can help you rank in Google)
---
PR & Marketing Experts About Restaurant Press Release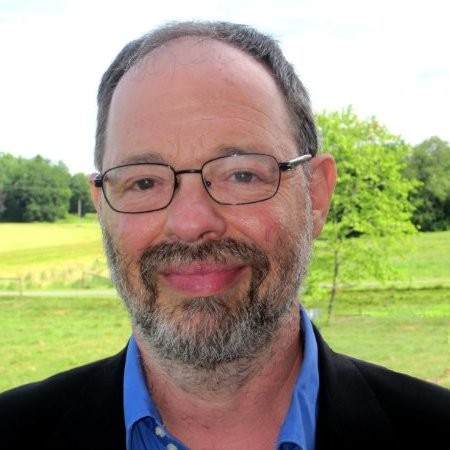 Shel Horowitz, award-winning, best-selling author of 10 books
Restaurant PR should focus on "the story behind the story." Save the 5Ws for a summary at the top and think about feature writing, not a dull recitation of facts. It's not enough to announce, "We've opened a restaurant."
Who is it for, and why?
What makes it different and special? (trained by a famous chef? Organic and local? Farm-to-table? Exotic cuisine not previously available locally?)
What's the backstory–what caused this team to come together at this time to do this project?
And in today's world, every new restaurant owner should build positive environmental and social-equity impact into their model, and trumpet that in the press release.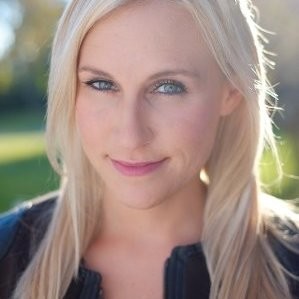 Kristen Skladd, Owner KMS Group

If the restaurant is coming soon, the initial press release should paint a picture to the reader (aka the media) of what sets this restaurant apart. What is the menu like? What are the price points? Is it open for lunch and dinner? Are there daily specials or a happy hour? Why was this particular location chosen? The more details you can provide on the restaurant, the more nuggets and story angles there are to choose from. Additionally, it's also important to convey descriptors of the menu including some of the standout dishes.
On another note, if there is a grand opening event coming up, it's important to have a line or two about that in the press release. However, to promote a grand opening event in full on a specific date, it would be important to also create a media alert (vs. just a press release) to have these straightforward details in an easy-to-read manner.
Rachel Escio, Digital PR & Content Specialist at Thrive Agency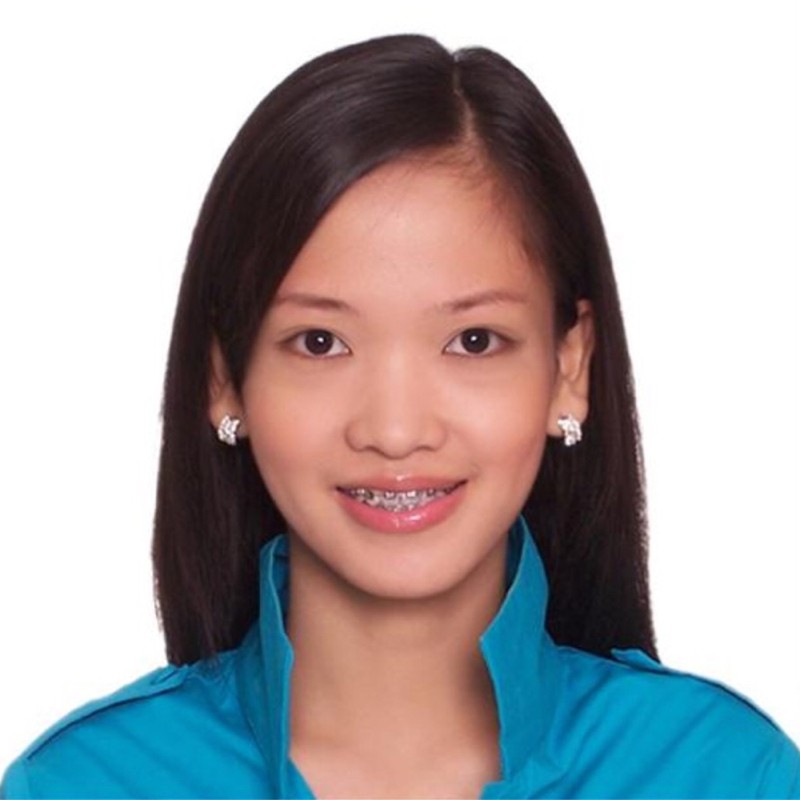 I recommend captivating your readers with a headline that appeals to their senses — a strong statement of the specialty and origin of the restaurant, and leave them hungry with an enticingly concrete description of what awaits them.
Keep your readers hooked by introducing the chef/s in the body and his extensive training in the cuisines you are presenting. And then strongly build on your narrative from the name of the restaurant to the concept and particular dishes to highlight. Make it more stimulating by giving a glimpse of the experience that your readers can expect when they dine at your place.
And then close with an informative block, indicating possible opening promotions, store location, operating hours, how they can make reservations, and other helpful information, such as accessibility and parking.
Mariusz Michalowski, Community Manager at spacelift.io: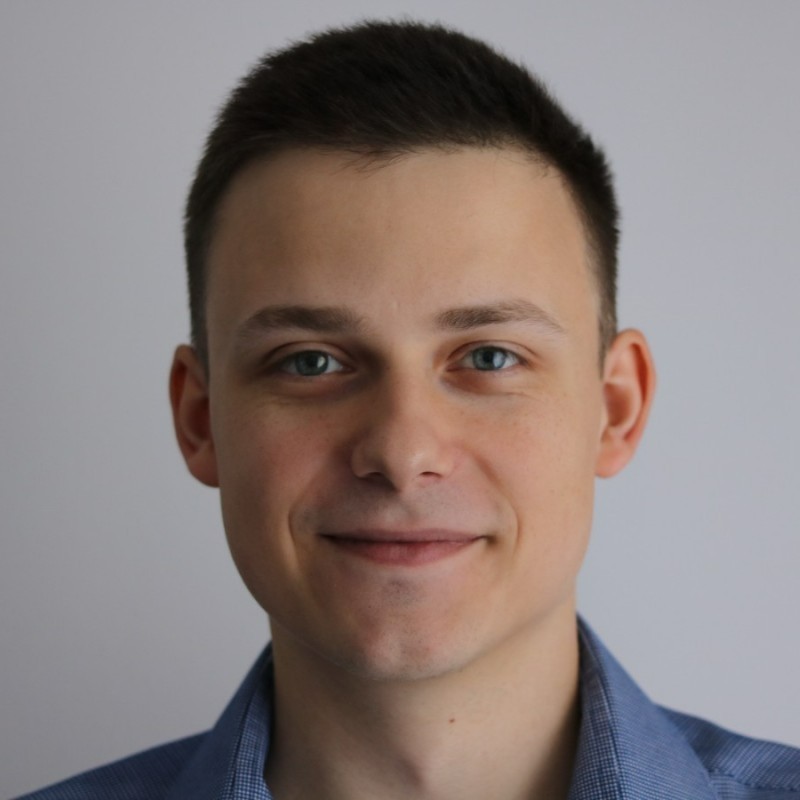 One must remember that journalists get rid of 99% of pitches they receive – therefore, you must ensure that your grand opening press release will not be one of them.
Start with the title – the most important part of your release. This is the first thing that most people will read, so you want to make it count. Ideally, you want a title that entices people and gets them intrigued enough to read on (and visit).
Important details to include in the title include :
Name of the restaurant
Opening date
Type of restaurant
Why it's a great place to dine
E.g., Grand Opening on Friday: Winner of Hell's Kitchen Chef [name of the chef] to Open Bistro Eden with a Celebration of Food, Fun, and Heavenly Drinks.
After the headline, include the necessary information in the first paragraph and provide as much information as possible.
Exact date and time
Address
Few short words on the food and the drinks mentioned in the headline
Rest of the information mentioned in the headline
If you have a website, include it so people can quickly check out pictures, menus, and more.
The second paragraph should focus on what makes this restaurant unique; therefore, get creative, and use all the colors at your disposal.
Content Marketing Platform
100,000+ media publications;
get backlinks to your product;
scale work with content distribution.
Bottom line
Today, PR technologies in the restaurant business are aimed at building trusting relationships between a particular restaurant and the public. PR technologies provide a restaurant with a whole range of tools to create and maintain a company's reputation, which is necessary to attract new guests and employees, as well as to consolidate the institution in the restaurant market.
The positive reflection of the restaurant in various sources makes it easier for the restaurant to enter into contracts with suppliers, and on more favorable terms.
A trustworthy restaurant is much easier and faster to get loans from banks, more convenient payment schemes with suppliers. Therefore, if your restaurant needs local media PR, then PRNEWS.io will help you. Let's create your impeccable reputation together.
FAQ: Restaurant Press Release
? How to write a press release for a new restaurant?
Tell people the name of your restaurant, the exact date and the time it is opening. Or go and see examples of templates here Press release format with a more detailed answer.
? Where to send out a restaurant press release?
There is no need to search for media now, go to the PRNEWS.IO marketplace, choose a location and go ahead.