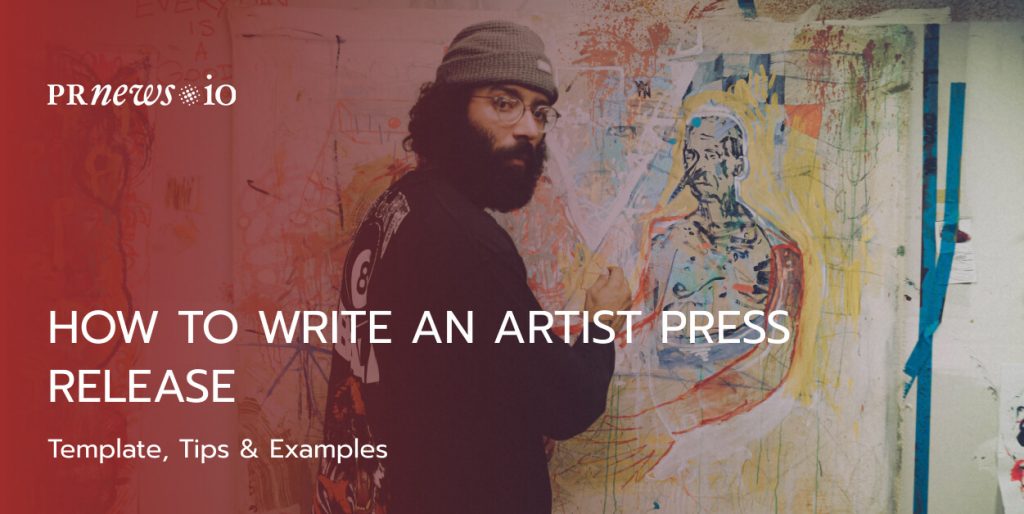 Since you're here, you're probably interested in gaining more recognition for your work. Being an artist means you are a creative person. But creativity itself is not enough. To make people talk about your art, you have to be a business person too. And creating a good art press release can help you attain that goal.
In other words, an art press release is a newsworthy statement issued to the news media with the purpose of generating a buzz around your achievements. Think of it as your ticket to publicity via all possible media channels. If written properly, it could create additional interest in your art. As a result, you can reach a wider audience of potential art buyers.
An artist's PR (public relations) is the process of managing your reputation as an artist. This includes creating and managing positive media coverage, building relationships with key stakeholders, and creating marketing materials that promote your artistic work.
A press release is one of the greatest business and marketing tools that is widely utilized by businesses, regardless of industry. You can improve your brand growth through the beneficial aspects of press releases.
Let's take a better look at how a press release can improve your PR campaign as an artist:
It helps to gain attention from the niche platforms, industry, and community that offers organic and relevant exposure to gain more popularity.
It offers more online visibility and top rank on search engine result pages with fruitful SEO practices.
A press release promotes brand awareness and helps in reputation management by attracting journalists, reporters and marketers who can provide more press coverage.
A press release can boost sales by bringing more engagement and traffic to your business's landing page.
It offers seamless opportunities for business growth as the impact of the PR campaign lasts longer than any other marketing approach.

How to Write an Art Press Releases
Artists speak through their imagination and through their artwork. Words might not come easy for them. They often find it hard to express as to why they came up with a particular art piece.
Although writing a PR story is not everybody's cup of tea, it's not rocket science, as one might think. The good news is that you are not alone. You might benefit from using an art press release template. Even if you think of the media as inaccessible, open to only a limited circle of famous artists, you're wrong. Learning from the experience of others is one of the best ways to write a great art press release.
In such cases, I'd recommend you contact a press release writer with whom you can have a one-to-one talk. You don't have to be a writer, but you should at least provide the key points you want to be covered in your press release. A bulleted list or a rough paragraph or two would suffice. The news release writer can then take it from there.
The press release writer will help you in putting words to your artwork.
Be sure to provide information to answer:
Why do you think the announcement is newsworthy to your targeted audience?
What key points do you want to be covered (these are referred to as key messages)?
What action do you want the reader to do: come to an exhibit/bid on the artwork/etc.?
Most artists must also serve as their own publicists, agents, dealers, and office administrators since most art takes a short while to learn and a lifetime to master. Because these skill sets are so diverse and demanding, most other industries have their own subsets of specialists. In addition to making a lot of interesting and appealing art, artists who get ahead usually have special abilities (learned and unlearned) to fill these diverse roles.
Artist Press Release Template
As a creative, you will always have something or an event you want to share. Whether it's to publicize your work, announce your upcoming art exhibition, or announce an award you won, an art press release is the way to get the word out. Press releases can help anyone, especially a creative mind who wants to bring attention to his or her art.
So where to start? The best way to write a good art exhibition press release is by following the best practices and rules. If you check any art press release example, you'll see that it emulates a news article format. So, you place something newsworthy your audience will care about first, and odds are, your release will earn coverage.
Every press release should have:
Headline: a taster of what you can expect.
Subhead (optional ): secondary statement(s) built on the headline and further fleshes out the message.
Dateline: some necessary information about the city where the news originated from and the release's date.
Lead: this part of the press release answers the who, what, when, where and why questions. That is the newsworthy facts that must be included.
Body: an explanation of the information provided earlier in the lead, starting from the most newsworthy info to other less important, background info. And the Call to Action such as Download, Learn More, and Purchase.
Boilerplate: A short paragraph about three to four lines used to give information about the issuing organization or company.
Source: The organization or enterprise that issued the release.
Media contact information: Provide the name and phone number as well as email address or media relations contact who can deal with questions or the one who can provide further information for your release.
Simply stated, keep your formatting consistent and you'll be able to generate your own buzz. Reporters will always know where to look, for which information, and save their time. Elements like the headline, date of publishing, contact information, summary, and three paragraphs are a must for any PR story.
Your headline is the hook that makes your story interesting and important. No hook, no buzz. Plus, a headline that includes numbers generates more social shares and engagement. After the headline, begin your art press release with the date. Then go to the lead of your story.
For journalists, your first paragraph matters. Always give the why in the first sentence. No reader/reporter will go further than that if there is no key point in that first sentence. Try to draw attention to why your art gallery press release is important and it will increase your chances of media pick-up.
Your second and third paragraphs should contain secondary or supporting information. To make sure your piece is effective, it needs to answer the Five Ws: Who, What, When, Where, and Why. Once you cover the Five Ws, try to include the How.
Write your press release about an upcoming art show as a news story. Focus on relevant and newsworthy facts and information to make sure your piece sounds like it's news. Formatting your press release will help rank it higher in search engine results too. Keep sentences and paragraphs short. Forget about jargon or terminology the average person won't understand. And of course, make sure your press release has no errors to avoid a reporter hitting the delete button when they receive your release.
A good rule of thumb in writing a press release for an art show is to show, not tell. Providing a reader with additional information like multimedia will enhance your story. Feel as if you can't write your piece in the proper format? Then you might want to use a press release writing service to avoid the hassle.
Artist press release example: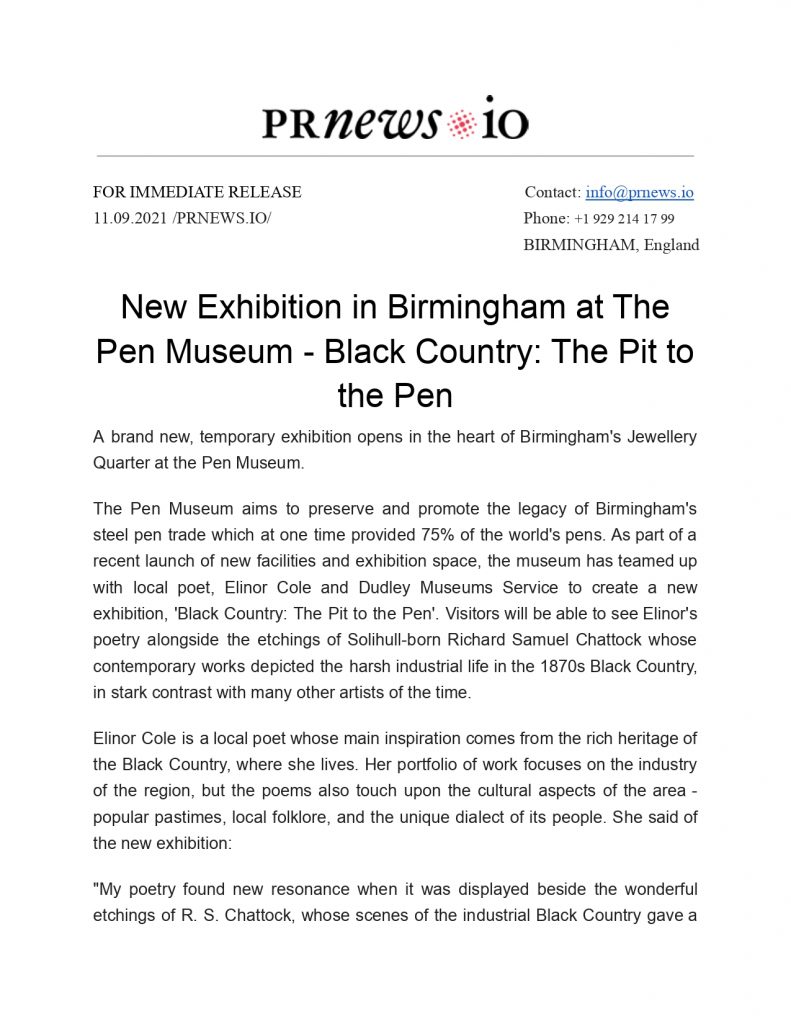 The Purpose of Press Release
A press release is always done for a specific purpose, and it needs to be written with that in mind. It is generally not to tell all about your art, although there should be a description of your art in it, of course. It is usually to get someone to come to a show that has your art in it, to buy a book, or to make people aware of an honor you have received or something.
And the release has to focus on the purpose, not on the description of the art. In fact, the art description needs to be tailored to serve the purpose — be lengthened, shortened, different adjectives used, whatever. For example, one can be more poetic if you're talking about an honor received than if you're trying to get people to come to an event. Getting people to come requires the use of action words, descriptions that are briefer, and a little mystery. Professionals understand these subtleties.
Artists' statements are not even remotely the same thing as a press release, and their vocabulary is generally too dense and often too academic for use in a good press release. However, if you have an artist's statement, this can be good information to give a writer as background information, as can any brochures or other materials you have.
Is your business in need of a PR makeover?
Benefit from media coverage assistance.
Witness a refined branding approach.
Watch as your recognition soars.
Reverse Pyramid Format Your Press Release
Press releases are the cornerstone of any PR campaign. The best press releases are straightforward, flimsily dissimulated advertising presented as news. The media might not print it if you write it in a way that is excessively promotional. Write it initially in a manner that the publication you have in mind is accustomed to reading. Using a reverse pyramid writing style, you may make things simple for journalists. The headline tells the entire tale, and then each paragraph should add a little more information. By doing this, you can stop the editing process from removing too many words from your press release. Limit your word count to 1,000 or less.
Industry Experts about Artist Press Releases
Christine Brownstein, Chief Marketing Officer of Palaleather UK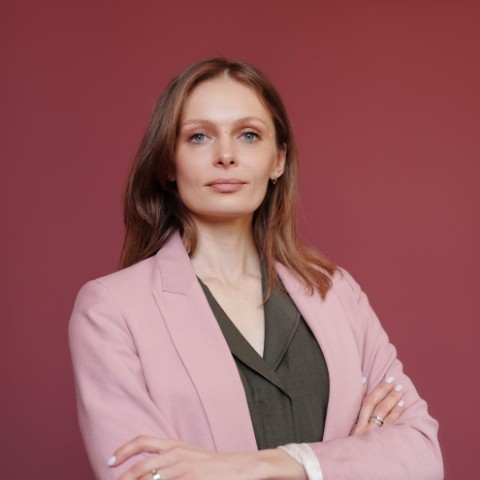 What is an artist PR?
An art press release is a noteworthy statement distributed to the news media in order to increase interest in your accomplishments. Consider it your passport to publicity through all available media platforms. It may generate greater attention in your art if appropriately written. A press release's objective is to draw attention to art, produce news, and generate art exposure. Most significantly, press releases are a cost-effective and efficient technique to generate attention to any creative news.
How to do pr for an artist?
I'd use music as an example. A music press release business strives to gain a band's music publicity through conversations, album reviews, mainstream media, official statements, tour promotions, radio plays, and everything else that falls between. Because you don't have to pay the media, press releases are generally regarded as "free marketing."
Andrew Tsionas, co-founder and managing partner of Kaizenzo Inc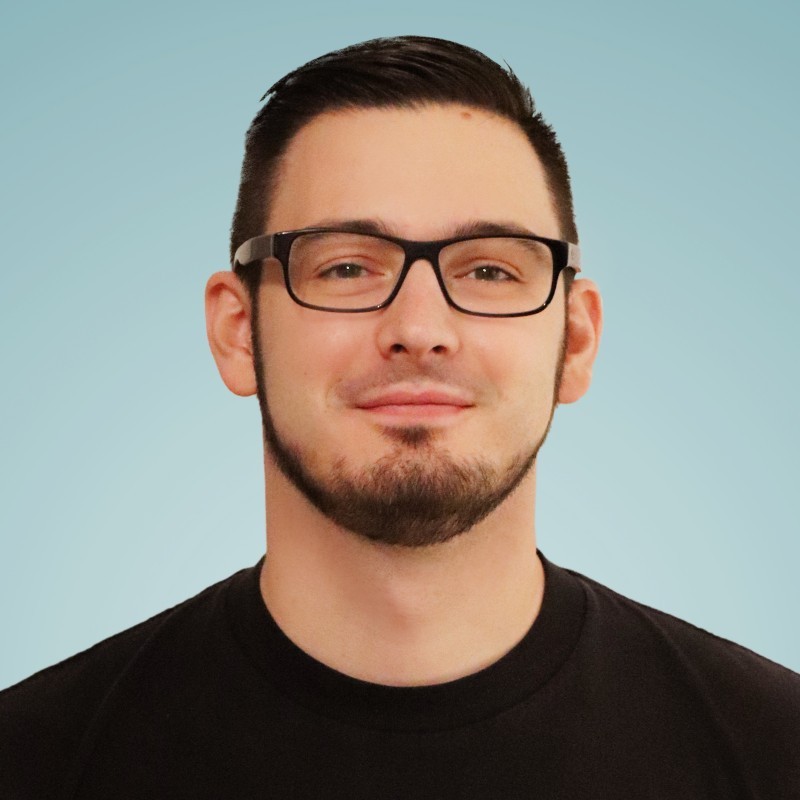 PR for artists is the process of spreading awareness about your work and getting people to know, like, and trust you. This can be done through various means, including social media posts, blog posts, and press releases. The goal of artist PR is to build your brand and establish yourself as an expert in your field.
There are a few different ways you can go about doing your artist PR. The first thing you should do is set up a website or an online portfolio where people can learn more about what you do. Next, ensure that all of the information on your website is accurate and up-to-date so that people who visit it know they're getting an accurate representation of who you are as an artist. Then make sure that social media accounts such as Twitter or Instagram have plenty of images and videos showing your work in action! Finally, create some buzz with press releases announcing new projects or upcoming events, so everyone knows what's going on with your career!
Content Marketing Platform
100,000+ media publications;
get backlinks to your product;
scale work with content distribution.
Read more:
Art Press Release FAQ
How to write a press release for an art show?
Writing a press release can seem challenging. Just because it needs to be short and formulaic, you should nail the formatting every time. For best results, it's easier to replicate success when you have examples to follow. Be patient. Focus on your target audience's wants and needs to bring great results.
How to write a press release art exhibition?
An effective press release is between 300 and 600 words. Think of it as a sales tool that is interesting, concise, and lively. A clearly identifiable topic is the basis for your story. Take the time to format your piece like a professional news story and odds are, it will go into publication.