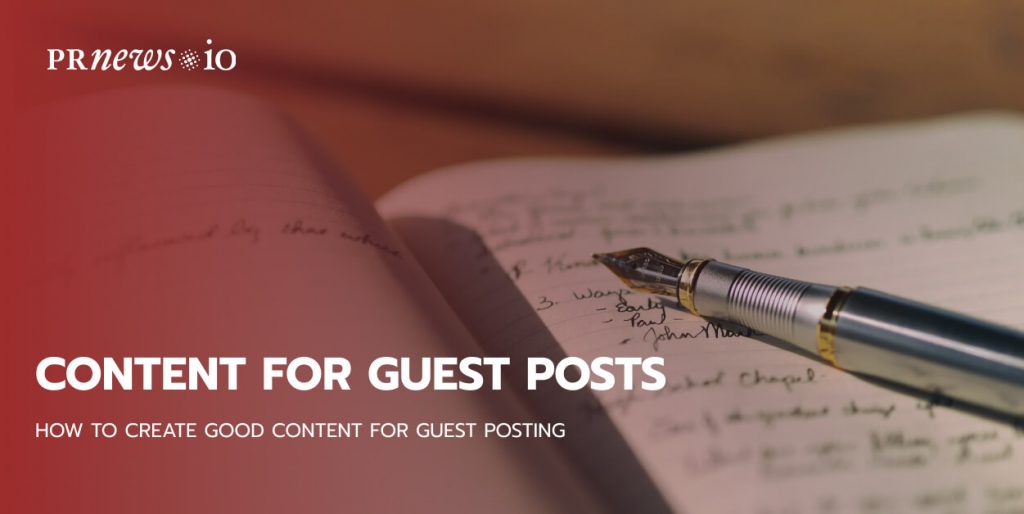 Content in guest posts is a significant component that determines how successful the guest post is. The publisher tends to post high-quality content and will work again with you if you can deliver your content properly. The key to successful guest posting is to have high-quality content.
Please consider things like:
Follow guidelines
Most websites that offer guest posts have a strict policy that you should refer to. Therefore, my best advice for you is to follow those guidelines if you are to write good content for this exact website.
The first thing you must consider when you write content for guest posting is the guidelines. It increases the chances that your content will be accepted.
Sometimes editors add some unusual points to their guest posting policy, to make sure that you have read them before you start writing. For example, they might have some specific policy for titling your email inquiry, or you should add some specific words to your headings in the file with the content, etc.
Create unique content
Good content always has unique topics and can fill the gaps on the publisher's website. Don't even try to plagiarize, make sure always to create original content. You may get penalties when you plagiarize, and the most important is that you can lose your reputation.
Not a single word you may have to say will be even remotely unique. Someone has already said or done everything. You just need to make peace with it.
The thing is, if you manage to create a good rewrite, it will be better than 99% of the content out there. People often fail to understand that a high-quality remake is also a very rare thing, and we should appreciate it.
So instead of trying to reinvent the wheel, you should concentrate on just writing good content about something you know about.
Content Marketing Platform
100,000+ media publications;
get backlinks to your product;
scale work with content distribution.
Show your expertise
It's better to write content that matches your niche or industry. It makes it easier for you to explain the topics properly. Furthermore, it shows that you are such an expert.
The key to writing good content for guest posting is variety. Guest posts can easily get boring if you write about the same topics since readers often see simple repetition as low quality.
Topics that include your personal experiences with them are usually a good bet because they will be different from others on the web and contain useful tips for your readers. Another way to develop new content ideas is by asking your community. People there could have similar or related interests and would love to have a voice through your site.
Craft an interesting headline
Some of the best headlines usually include benefits for the readers, use action words, and tap into emotion. Create headlines that would be loved by their readers.
Use simple and catchy words.
Keep it realistic and to the point.
Use a headline analyzer and Hemingway editor.
Don't go for long and complex words.
Do research on Answer the Public and Reddit to find out what the public wants. Market research.
To entice a reader to click, your headline must do four things: provide information, trigger emotions, shock them, and provide assistance.
Use numbers because they are easy to understand for the reader.
Don't use which, that, because, like, and other stretchy words.
Research keyword phrases
Research would make the content SEO-friendly and help it get a high rank in search results. Good keyword usage shows search engines that the content is relevant and helps people find it.
Don't be too promotional & spammy
Make your content according to the needs of the publishers rather than your own. Always prioritize the host audience. Make content that can attract audience interest.
It is preferable to limit your pitch to other bloggers. If you send more than 100 emails per day, you are sending spam.
Give value
When you make content for guest posting, you should always prioritize the needs of your audience. Your content should be an answer to their questions and problems. Your content must be valuable and informative for the host audience.
Conduct research to determine what works best. Find out first what is most needed by the target audience. Search for good content on other blogs, make a list, and then evaluate them to choose the best one.
The key to creating a good, quality guest post is meeting the readers in the middle: crafting content they'll enjoy without compromising the quality of their publication.
Find a topic that interests your audience and write about it in detail, with your own natural writing style.
For example, if you're writing for Forbes, your writing should be teaching-related, give advice on how to do something, and not just be a list of facts without going into details about what you're talking about. If you're pitching something different like Playboy, your article needs more entertainment value than educational value. It should lean more towards entertaining than informing the reader.
If possible, put some links in your content
Put some quality links on the content you wrote before. It will make your content more valuable.
Don't stuff links too much into your article or use spam links. It can make your content worse and be rejected by the editor.
Write a bio that welcomes readers
Through your bio, you can pique the readers' interest. If permitted, you may include links in the author's bio. It may direct readers back to your website. Consider making your bio promotional.
Create your bio as attractively as possible and include your notable achievements and previous contributions. An author bio can be a great way to promote your content.
Consider PRNEWS.IO Writing Services
If you feel that writing a quality guest post is not something you can do well, you should delegate it to our reputed writing team and relax. PRNEWS.IO provides blog post-writing services you'll love. Our Content Studio writers have diverse professional backgrounds to serve a variety of industries.
Read more: