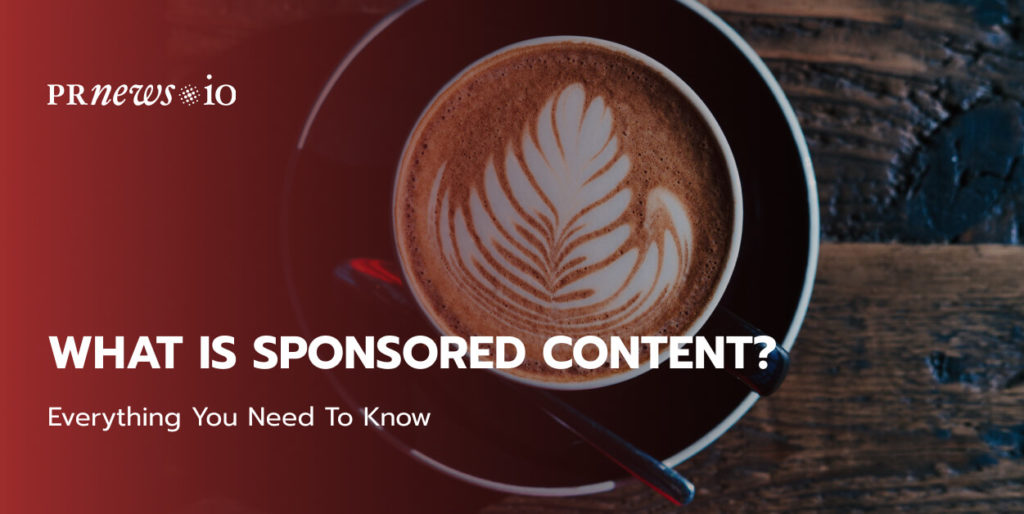 Consumers are tired of always in-your-face ads, so using low-key sponsored content is a great way to get your brand in front of more people.
Sponsored content is a powerful tool for subtly, but effectively, reaching your target audience. As the content is hosted on a website that is respected or acknowledged by its audience, the advertiser is assured of exposure and engagement with minimal risk of ad blocking.
Sponsored content can help you reach your audience in a non-intrusive manner. Because it resembles editorial content, people are more likely to engage with it.
You can find examples of sponsored content across different platforms. It ranges from content posted on social media to banner ads, videos, and all points in between.
Sponsored content is a compelling way to tell people more about what you do because it contains good data and feels appropriate for the context.
Sponsored content has existed for decades, beginning in print publications. However, since the advent of digital content, brands' integration of sponsored content into television shows, digital articles, podcasts and YouTube has evolved tremendously.
Clean and Simple Sponsored Content Definition
Four apparent factors make up a complete sponsored content definition:
It is not a direct or "hard sell" technique.
It usually takes the same form as the publisher's (editorial) usual content on a particular platform.
It aims to be helpful, informative and entertaining.
It seeks to influence public perception of the brand (in a positive way).
So, sponsored content is not about direct sales; it's about brand awareness. It's about building a relationship with potential or existing clients and customers.
Ultimately, it's about building relationships.
Promoted posts first appeared in print media and have been around for decades. However, as digital advertising has come to dominate the way people consume information, print sponsorships have gradually faded away. Even on social media sites like Instagram, sponsored material is becoming more common.
Sponsored content is a paid advertisement that you share and include in your pieces, seamlessly blending in with your content. When clients and audiences come across it, the content usually doesn't feel intrusive and stimulates audience curiosity. Marketers and brands partake in this exchange to drive website traffic and increase brand credibility with active sources—a promotional strategy that hits two birds with one stone. I find that it also makes content visually pleasing and compact, with references that viewers can use and enjoy, which adds quality to the site's design.

Leo Coleman, Editor in Chief GamblingNgo.com
The Differences Between Sponsored Content and Other Types of Content
Sponsored content can be hard to spot because it can come in many different shapes and sizes. It often gets confused with other types of advertising and brand messaging. However, there are some substantial differences. In discussing the differences between what constitutes a sponsored content example, it's a good idea to look at what sponsored content isn't.
What Is the Difference Between a Press Release and Sponsored Content?
A press release is an official statement usually composed by a PR professional. Press releases are essentially brand news and announcements. Furthermore, the company itself believes that the announcement is crucial, thus it doesn't matter whether the audience thinks it is significant or not.
By the way, you can see press release examples by following the link.
Sponsored content is similar to editorial content produced by a brand. Because it blends well with the organic content, it appears and feels native. Sponsored content differs because the audience's interests are the most important driver. Successful native advertising appears to the audience as being genuine, helpful and entertaining. Sponsored content is sometimes not about the brand (at least not explicitly).
Content Marketing Is Not Sponsored Content
Sponsored content is a part of content marketing. It is meant to be entertaining, informative or helpful (rather than just being yet another sales pitch).
Content marketing is a process, a strategy that a company follows to engage the audience and turn them into loyal customers or leads at least. Content marketing includes sponsored content as one of the powerful means to attract such users.
Editorial Content Is Not Sponsored Content
If you're looking for an editorial content definition, it basically means any non-advertising content. But, as with many things in media land, its waters are a bit muddy. In its truest sense, editorial content should be impartial, unbiased and balanced—but it is mainly a publication's opinion.
Therefore, it is often subjective. Editorial content should be in tune with its audience—it can be the reason that the audience comes to you in the first place. It is an issue of trust. The audience trusts what the editorial content says.
However, trying to define editorial content is difficult. The extent to which editorial content is ever truly impartial is debatable. Much editorial content is influenced by ownership issues or political affiliation, for example. Because editorial content has the power to influence others, it's no surprise that it, in itself, can be influenced too.
Advertorials Are Not Sponsored Content
Advertorials basically present advertising copy as editorial content as a means of appearing credible. Advertorials are a clever (some would say, slightly dishonest) marketing tool.
Sponsored content, on the other hand, is explicitly about a brand. The whole idea is to make the audience aware of the brand—not to hide it away surreptitiously.
What About Native Advertising?
Sponsored content, for all its effectiveness and enticingness, is often incorrectly identified as conventional native advertising.
Sponsored content is often referred to as native advertising. So, why is that?
Well, by "native" we mean common to the media platform the content is being published on. For instance, native advertising on Facebook will look just like a Facebook post, and on Twitter, it will look just like a normal tweet.
The term "native advertising" refers to promotional materials that appear in journalistic contexts and are naturally integrated into the material. The next step may be paying a website or publisher to include it in a curated selection of articles on their homepage.
As we're on the subject of the differences between content forms, check out our blog on 3 Differences Between an Article and a Press Release.
How Can You Spot a Sponsored Content Example?
Many media experts and analysts have tried to come to grips with how you can spot sponsored content. Content marketing specialists, Contently, conducted a study on that.
The diagram below really highlights the difficulty people have distinguishing between sponsored content advertising and a genuine article. It seems that most would struggle to clearly define a content sponsorship. No wonder so many people can't spot content sponsorship when they see it!
Why Do You Need Sponsored Content?
In simple terms, look at it like this: everybody's doing it, so you should too!
In the digital world measurement rules: numbers, stats and analytics—it's how we judge success.
Back in 2014, EMarketer's Native Advertising Roundup reported that almost 75% of all media buyers were using native advertising. Over 90% expected at least the same spending to continue in the coming years.
Sponsored content is paid content by a brand that appears on a media website or print publication. It is created to inform or entertain a publication's audience. This content promotes a positive perception of a brand. Sponsored content tells a story with subtle brand references. It offers readers relevant and valuable information that can entertain or educate. It is necessary to include a call to action.
Consumers are spending the same amount of time reading a sponsored post as they would with organic content. More and more publishers and media buyers are embracing sponsored content. Sponsored content is a great tool to help a brand to raise awareness, get on people's radars and increase traffic. When in doubt, keep in mind that your consumers don't want to read your press releases and journalists don't want to read your ads.
The Benefits of Sponsored Content
People are more likely to pay attention to sponsored material if it comes from a credible source, rather than a brand they know and trust.
The most obvious benefit of sponsored content is in terms of revenue. In the United States alone in 2013, the total spending across native advertising was $1.3 billion. This is expected to come close to $10 billion by 2018.
Most publishers expect that native advertising will be 25% of all annual digital revenue—and that figure is only expected to go up.
But the benefits of sponsored content extend much further still. It is a fantastic way of raising awareness about a particular product or service or a brand, more generally. In competitive markets—or a market that you are new to—sponsored content can be extremely useful.
Of course, as well as raising brand awareness, sponsored content can allow you to educate and inform your target audience. The education/information angle of sponsored content should not be overlooked, as through this you can grow a reputation as a thought leader/expert. Sponsored content essentially gets you on people's radar.
Once you become a respected and useful brand—one that can be trusted to provide rich and helpful content—increased traffic is almost bound to follow. From that comes an increase in leads and conversions.
This takes us back to where we started—increased revenue.
How Do You Create Sponsored Content That Works?
Branded content is remembered for twice as long as generic advertising, according to studies.
There are a few things to avoid if you want to produce sponsored content that works well. Any product placement must appear natural and genuine. When it looks forced, vaguely unusual or raises even the slightest hint of surprise, it doesn't come across as being genuine.
Sponsored content should provide viewers with the impression that they've gained knowledge rather than merely been exposed to an ad. As a result, people will have a better impression of your company and its products.
Photography should be high quality. Avoid text duplicating too—it always smells of advertising! Don't use too many keywords and hashtags. It makes a text look spammy.A big part of making sponsored content look genuine and natural is to ensure that it tells a story. It's important that content doesn't just focus on a particular service or product or what its benefits and features might be (no matter how good they are).
If content falls into that trap, it essentially feels like a sales pitch. Nobody likes sales pitches, but everybody loves a good story.
Storytelling creates a context for the audience. It brings an emotional level to the content and makes it relatable, genuine and reassuring. From that, trust and authority are built up.
Distribution of the sponsored content is the next crucial step. There are numerous distribution platforms that are available and package prices will be determined by a number of factors, including your email, displaying advertising or social media promotion. Most platforms offer a range of package extras that you can choose according to your needs and budget. Prices are also determined by factors affecting the platform itself—its page rank, domain authority and so on.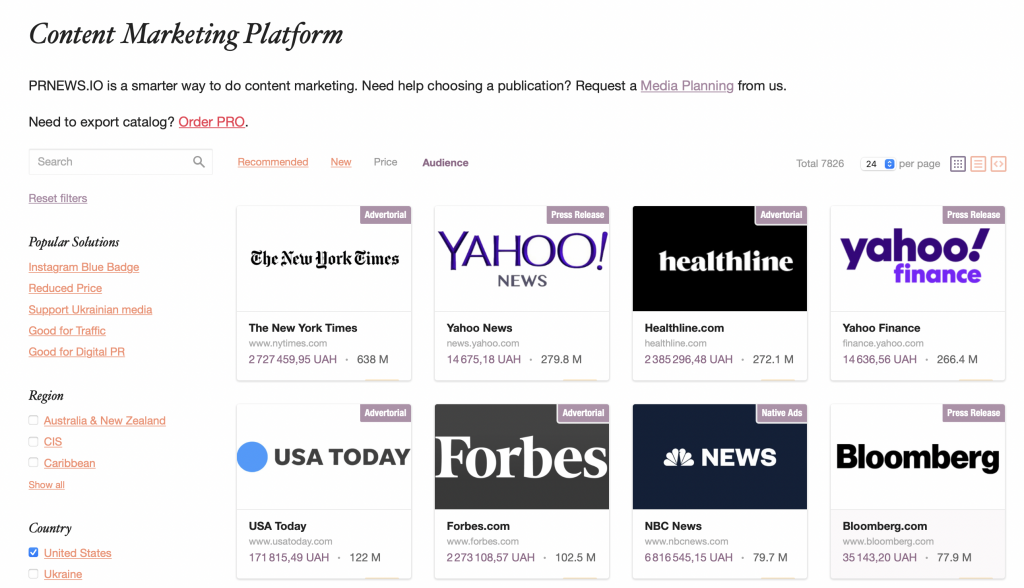 The other evident approach is to partner with bloggers—again the "reach" out to a particular blogger will largely determine the pricing. There are various tools and networks available that essentially connect brands to bloggers.
Conclusion
Basically, it comes down to one simple thing: if the sponsored content is not high-quality content, engagement will be poor. If it has the feel of an ad, the audience won't buy it.
And vice versa, if the content is of high quality, it feels absolutely organic. It looks native.
Then, you have the content that brings you results!
Content Marketing Platform
100,000+ media publications;
get backlinks to your product;
scale work with content distribution.
Industry Experts about Sponsored Content
Krittin Kalra, Founder at Writecream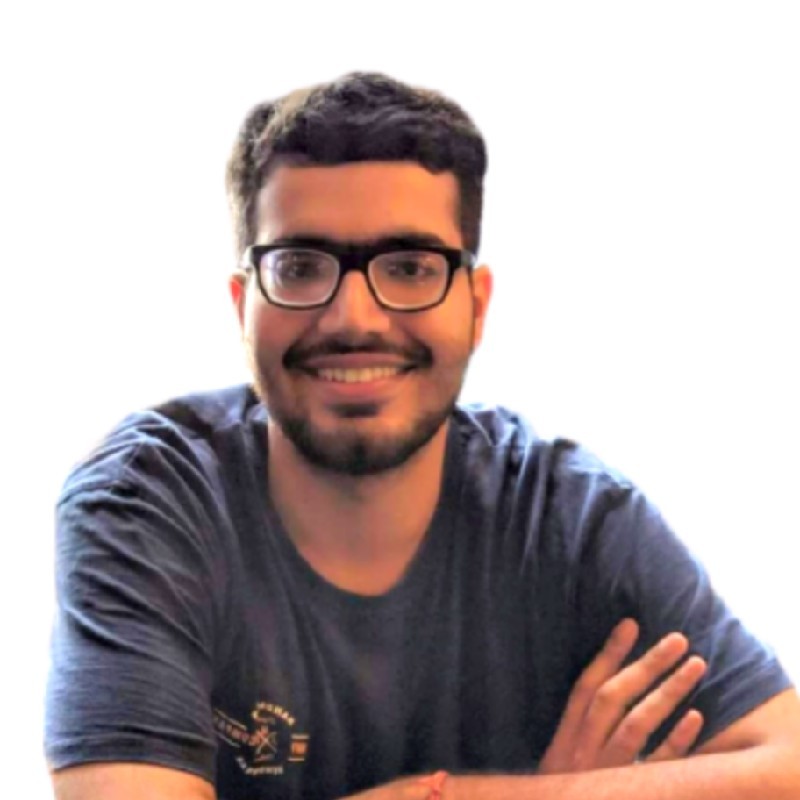 I have had experience working with both sponsored content and content created by our company. Here is my take on this type of content. I think that sponsored content can be very effective in the right context. It can be used as a way to build trust and establish a relationship with the audience. It can be used to educate the audience on a certain topic. It can be used to help the audience understand a complex subject more easily. I think that the only time this type of content is not effective is when it is used as a way to sell something.
I think the content is a great way to add value to your site. It's a great way to show that you're willing to invest in the quality of your content. It's also a great way to get your content in front of a wider audience. The only thing that I would say is that you have to be careful about spamming your audience with too much content. It's important to have a strategy for how you're going to implement this type of content.
I have seen sponsored content used for many purposes. It can be used to promote a new product, service or event. It can also be used for a brand awareness campaign. It can also be used to boost engagement on a blog post. In general, I don't think it is a good idea to use sponsored content on a blog that is not a business blog.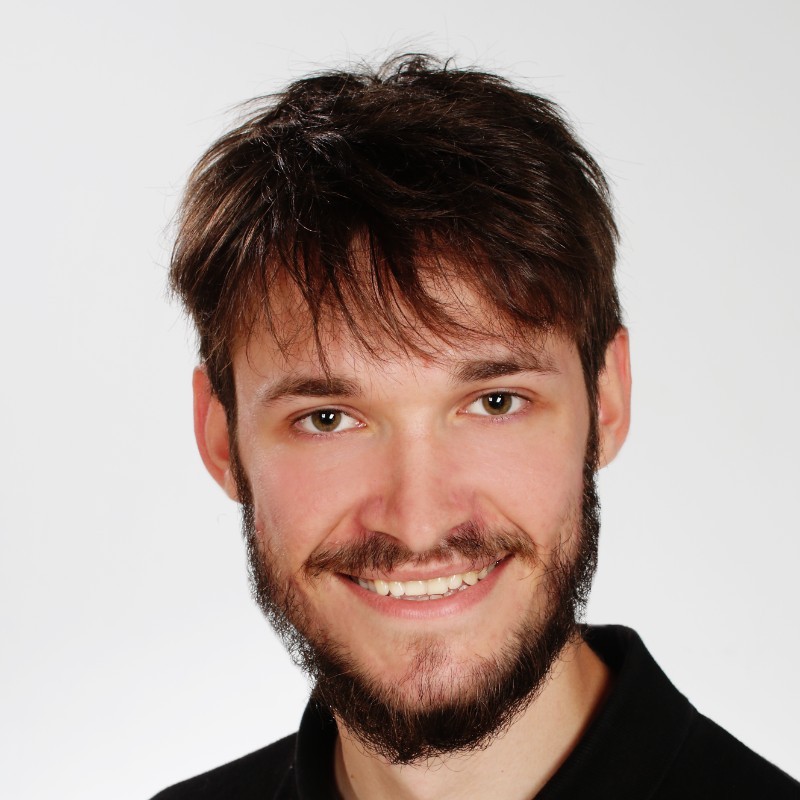 Jan Suski, Content Strategist at Chilli Fruit Web Consulting
"I think that sponsored content can be a great way to get high-budget campaigns off the ground. It allows brands to access a wider audience and build relationships with potential customers. However, it is important to be transparent about the fact that the content is sponsored. I believe that sponsored content should only be used when it is clearly marked as such and when it is transparent about its relationship to the advertiser. Some websites allow for sponsored posts to be unmarked as such since Google takes notice of the 'Sponsored' tag. Links in articles with such a mark will not be as strong as unmarked ones.
I also believe that sponsored content should only be used when it is high quality and provides value to the reader. Otherwise, it runs the risk of turning readers off."
Steve Pogson, Founder & E-commerce Strategy Lead at FirstPier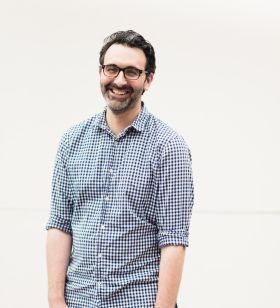 Sponsored content, also called an advertorial, is promotional content from a sponsor or corporation published by another person or media outlet. It may seem similar to what the publisher already creates. Sponsored content seems more natural than standard web ads. Brands distribute sponsored content on social media to reach new audiences and boost their credibility. Sponsored content is a sort of native advertising, although it's typically part of the publisher and partner's bigger brand initiatives, whereas native advertising often sells a single product. Native advertising can increase clicks and traffic more than normal advertising since the brands, products and services are comparable to the site's content, but sponsored material embeds it into the site. Producing sponsored content for organizations or businesses and content providers also has the following advantages:
Reach: Businesses can connect with audiences online that they may not typically connect with via traditional marketing or advertising channels and tactics.
Credibility: By demonstrating to each audience that a partner believed in them and their brand enough to sponsor content or host the sponsor, promoted content can increase credibility.
Dean Lee, Head of Marketing at Sealions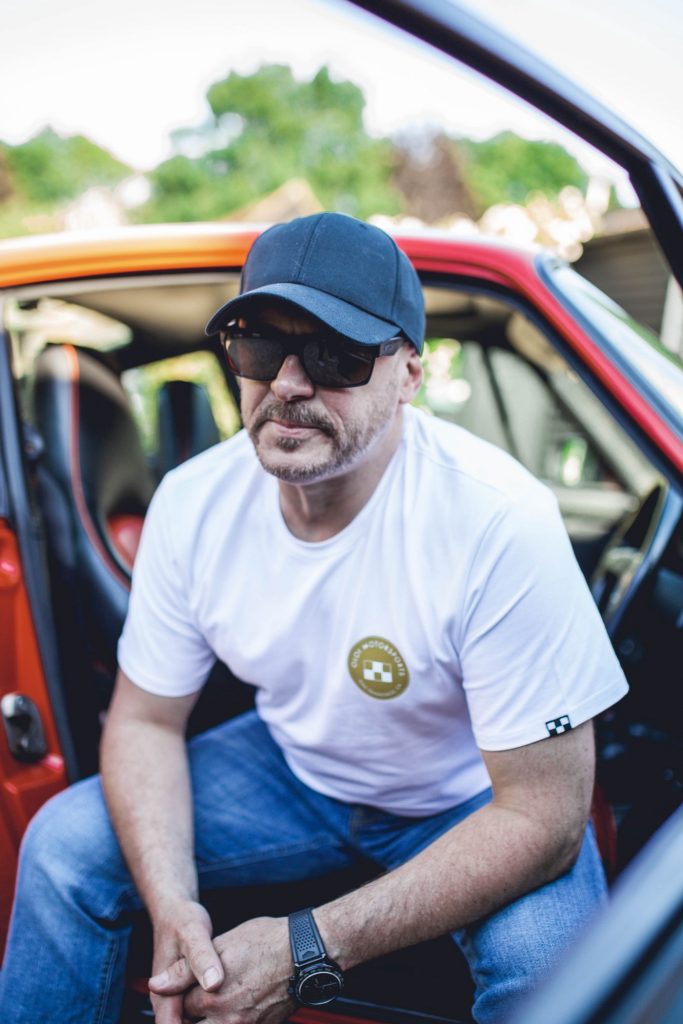 Sponsored content is a useful strategy, in my opinion, for three key reasons. Given its authority and relevance, sponsored content will likely be appreciated by a sizable fraction of people who interact with a content publisher or influencer. It only functions in this manner when it is presented by two companies that are active in related industries and when the target demographics of those brands have some similar values. The system in place for producing sponsored material is straightforward.
The terms of a partnership between two brands are agreed upon. Typically, a brand (an advertiser) produces content and compensates another brand, a social media influencer or a publisher to share it with their audience. To cross-promote their content to their subscribers, brands will occasionally work together to develop content. A quick and efficient way to spread your marketing message to new audiences is through sponsored content.
Aquif Shaikh, Founder of BloggingOcean.com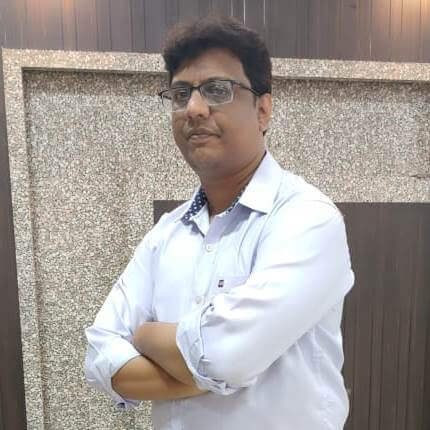 Sponsored content is a type of advertising that involves paying to have your brand or product featured on another company's website, social media platform or blog. Sponsored content can take many different forms, such as articles, videos, infographics or even native advertising (ads that are designed to blend in with the surrounding content).
What Do You Think About This Type of Content?
Sponsored content can be a great way to get your brand or product in front of a new audience. However, it's important to make sure that the company you're partnering with is a good fit for your brand and that their audience is likely to be interested in what you have to offer. Otherwise, you risk wasting your money on an advertising campaign that doesn't reach your target market.
When Is It Possible to Use This Type of Content?
Sponsored content is most effective when it's used to promote something that is closely related to the company or website it's appearing on. For example, if you're a SaaS company, you might want to consider sponsoring an article on a tech blog that reviews different software products.
Lattice Hudson, Founder of Lattice & Co and a Business Coach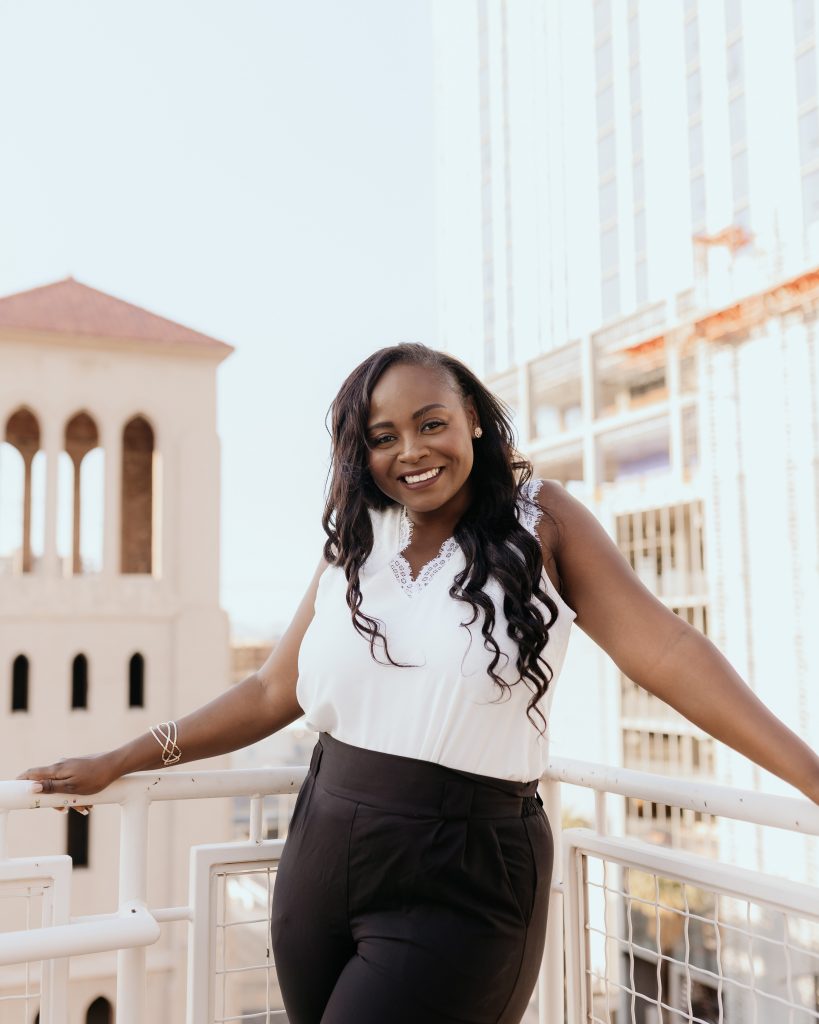 Sponsored content is designed to reach new audiences, which is beneficial to brand exposure. You're constantly going to need new people to expand your audience. You'll get the exposure you need by investing in advertisements. In terms of algorithms, sponsored advertisements have a distinct influence. A normal organic post, for example, has a smaller reach than a sponsored one. In terms of targeting, sponsored material is fantastic. You may restrict your material to a specified group, demographic or even age.
KPIs (key performance indicators) are always required while developing content. They are critical for determining success and determining what has to be changed, what works and so on. This measure may also be used to optimize your content marketing.

Examine the statistics from your organic posts, for example, to determine which one performed best in terms of reach, total views, interaction and so on. Then repeat for premium content. You may utilize those results and postings in a variety of ways.

Excellent organic postings, for example, can be promoted. Sponsored posts that worked well can be slightly modified for organic testing. You may continue to use the original, but experiment by publishing organically slightly changed versions.
Sofia Perez, Founder of CharacterCounter.COM
Sponsored content is a form of advertising that involves paying a fee in order to have promotional material published on another party's website. While sponsored content can take many different forms, it is typically designed to blend in with the surrounding editorial content in order to create a seamless reading experience for the reader. While sponsored content has been criticized by some as being a form of "pay-to-play" journalism, it can also be seen as a way to support quality content creation. When used correctly, sponsored content can be an effective way to promote a product or service while providing value to the reader.
Mladen Maksic, CEO/Founder of Play Media digital agency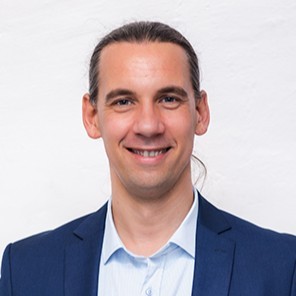 Marketers perceive sponsored content as an effective way to reach consumers, allowing them to directly control the messaging around their product or service. Furthermore, sponsored content can be seen as more credible than other forms of advertising, as it is not explicitly promotional and resembles editorial content. However, some marketers are concerned that sponsored content may not be identified, leading to consumer confusion.
Additionally, sponsored content may be less effective than other forms of advertising if it is not well-targeted or relevant to the consumer. Ultimately, sponsored content can be a valuable tool for marketers, but it is crucial to consider the potential risks and benefits before creating or investing in sponsored content.
There are a few things to consider when it comes to sponsored content. According to the Federal Trade Commission, or FTC, sponsored content must be disclosed when used in advertising. If you're writing a blog post on behalf of a company and they have paid you, you need to disclose this information within the post. You can also use sponsored content in product reviews if you inform them that the product was sent to you for free or at a discounted price.
Also, sponsored content should not be deceptive or misleading. If you are writing a product review and receive compensation from the company, you must make it clear that you are being compensated for your review.
Finally, sponsored content can be used in social media posts, but again, you must disclose your relationships with the brands or products mentioned. You should ensure that the sponsored content is high quality and provides valuable information to your readers.
Harrison Tanner Baron, CEO & Founder of Growth Generators
Now my business helps entrepreneurs market themselves online. And sometimes I teach them about the value of teaming up with podcasts to sponsor them to get the word about their business out there.
The reason for this is that the only way businesses can spread is through word of mouth. If you don't spread the word, no one will know your business exists and it will fail.
Therefore, you have to find creative ways for people to find out about your business. And one way you can do so is by having other people, like podcasters, sponsor you on their podcast. If you do so, their listeners will find out about their business.
If they trust the person they will follow, whether it be a podcaster, radio show host, talk show host, etc., then they will be more likely to use your business. Therefore it's best to use this type of content any time you can to make sure everyone knows your business exists.
James Green, Owner Cardboard Cutouts
Sponsored content is a great option for getting your brand in front of a new audience, without spending a large amount on paid ads. It's also a more subtle marketing technique, which can work in your favor as consumers are ad-weary. Consumers are bombarded constantly with paid ads and have started tuning them out. Sponsored content most commonly comes in the form of a guest blog post or guest post on social media. It's much more subtle, which will catch consumers' attention more than a paid ad will. If you provide valuable information in your post, then you can persuade a new audience that you're an expert in your niche, making them look to you for even more information. You'll have increased traffic to your website, which increases the possibility of increased sales.