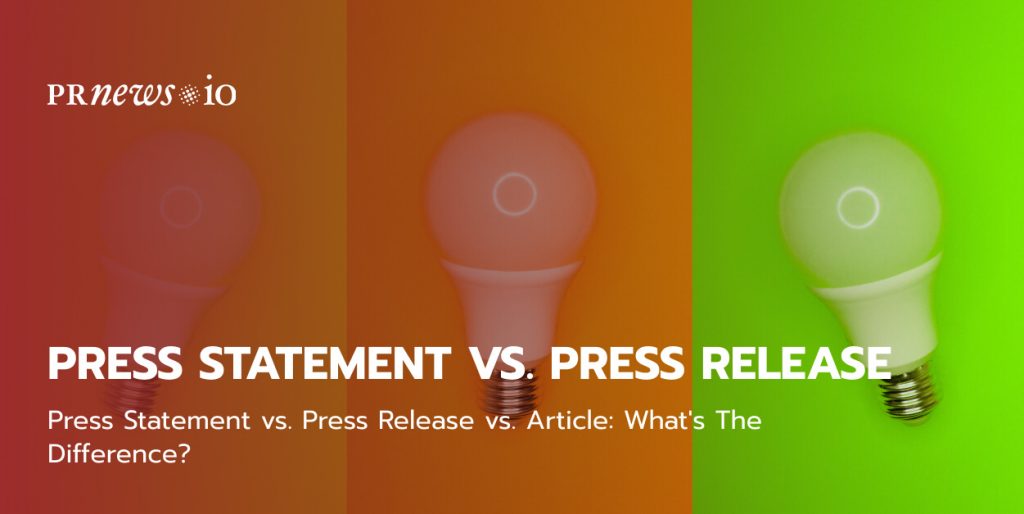 People who are relatively new to these concepts might feel that these vehicles of marketing are extremely similar, if not the same. However, you should know that there are significant differences.
However, if you want to enhance your benefits from these individual tools, you might as well know the differences between them:
Definition
A press release is a piece of information issued proactively in a standard format.
A press statement is a response to a question (real or hypothetical), either prepared in advance or put together when a situation or question arises. Newspapers will often refer to a quoted section within a press release as a 'press statement' or 'a written statement'.
There is a particular structure to a press release that you should ideally follow if you wish to write a great one and attract attention immediately. A press statement could just be the quote, though it would often be longer and include all the background information. Releases are usually longer documents with links to supporting information. Statements are usually brief, a couple of sentence or paragraphs at best.
Generally, a press release is better than a press statement. Journalists don't trust press statements, as they give very little flexibility for telling the story the way the journalist wants to do it, and can be perceived as an attempt to control the news. While a press release gives the journalist more freedom, it also (paradoxically) improves your ability to tell the story, by providing checkable facts separate from opinion.
Everything in a press release must be literally true: if you want flowery language, put it in a quotation, where the literal truth is 'Xyz said today:'
Differences: Press Statement vs. Press Release vs. Article
Time Sensitivity
Press releases usually include information that is time sensitive, is newsworthy, and typically makes some kind of announcement. Article content, on the other hand, should ideally be educational and not time-bound.
A press release is typically planned in advance to make a formal announcement. This could be about a new product, service, office, study, or financial event, like earnings or M&A for example.
Statements are often unplanned and in reaction to an event, particularly in the case of a crisis communications situation. News outlets will often site a "press statement" that was emailed or posted online in response to reporter questions or emerging events.
Journalistic Versus Educational
A press release will always announce some kind of news related to your business. This means that even if you write your own press release, you will take on a journalistic approach to report something. In articles, however, you cannot mention your business or the products that you sell in the body. Articles are usually educational in nature and not sales oriented. If you do end up mentioning your business in an article, you will make it more self-serving or promotional.
Speed and Endurance
Since a press release is bound by time in most cases, the burst of links or traffic usually gets limited to a short time span in this case. An article, on the other hand, is a long-term strategy where traffic is expected to increase over time. The benefit of a press release is that they receive multiple exposures as compared to articles.
With the advancement in ideas, press releases and articles are always evolving. However, their core attributes tend to remain the same and you cannot mix the two up whenever you feel the need to. If you have to break some news out to the public in the third person, then a press release would suit your needs in the best manner possible. If you wish to educate your consumers regarding any aspect, then you should write an article.
Content Marketing Platform
100,000+ media publications;
get backlinks to your product;
scale work with content distribution.
Industry Experts about Press Statement vs. Press Release vs. Article
Gary Schneeberger, President at ROAR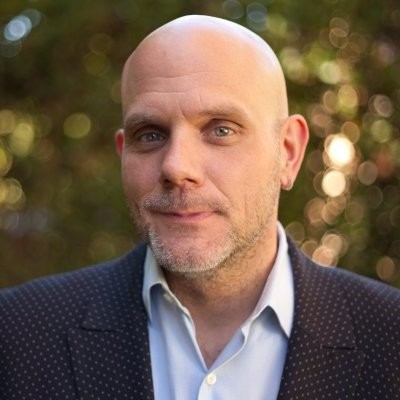 Author: Bite the Dog: Build a PR Strategy to Make News That Matters
Press releases, as I define and deploy them, function as stand-alone news stories as well as media pitches seeking coverage. They spotlight something newsworthy for an outlet in a way that tells a complete story, focusing on the main point likely to draw the journalist's interest. While done right, they should only have one central point, in presenting that perspective they should have several hooks to better raise the likelihood that an outlet will find the story — and the client connected to it — worthy of coverage.
Press statements are another animal altogether: Quotes of no more than a few sentences designed to be plugged into a story that is currently churning in the news cycle. The goal in offering them is not to create news coverage, but to be included in news coverage already created by breaking news events.
Daniel Foley, Founder of Daniel Foley SEO Consultancy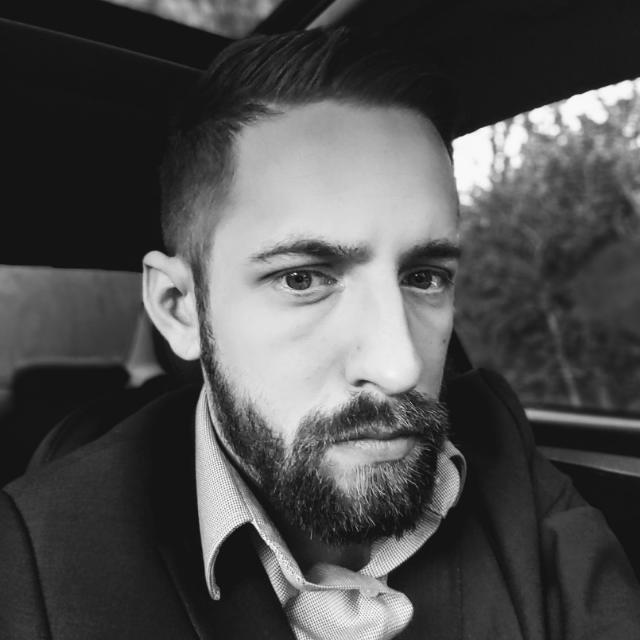 Press release and Press statement:
A news release is a piece of paper. It disseminates news and details about a certain event, time period, product release, etc. It is used by companies and other groups to quickly distribute information to the press.
A statement to the media operates differently since it is a reactive remark. That we use it to comment on or provide input on something that has already happened is implied. As a result, it can be either a show of solidarity with a cause or a vocal rejection of a recent development.
Difference between in both PR & PS:
If you want to let people know about something, you can write a press release.. The release of a statement to the media is unexpected. It's a way of responding to something that's already happened. A press statement is typically shorter and more concise than a news release. A press release is useful because it provides concrete details and background information. The release's sources and cited quotes are linked here. A statement, on the other hand, is brief. In it, a person or people express their thoughts on current events in a few phrases. The form of writing employed is that of a news release or press statement. A press release, which may contain the event's location and date, is issued after a formal presentation. This task calls for a catchy headline. Similar to a casual personal comment, a press statement is delivered to the media. It may also be enclosed in quotation marks and italics.
Robert Castelao, Founder of Soundproofly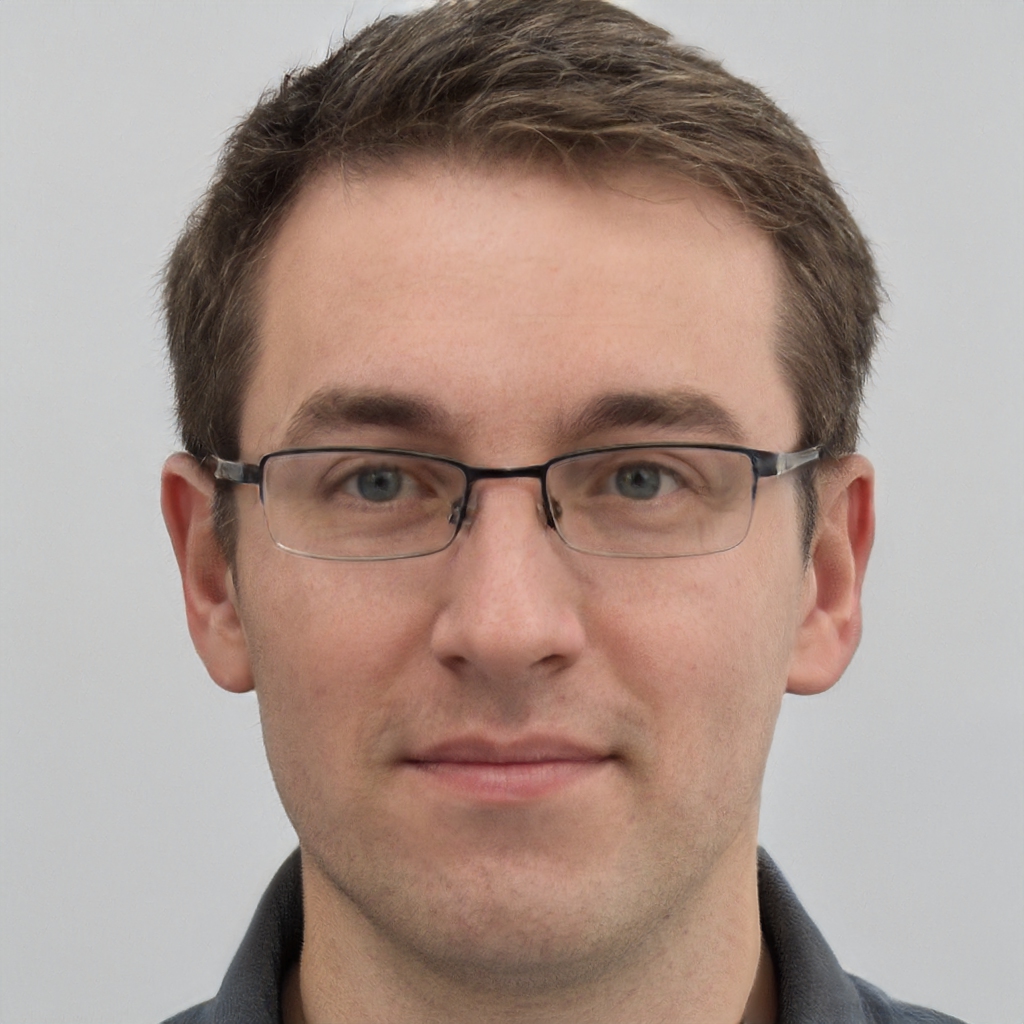 Though there are some common aspects of press releases and articles, significantly, they are different. The roles of press releases and articles are different. Here are some of the differences between press releases and articles.
In very basic terms, a press release is some newsworthy information about your business or product that you submit to media outlets for publishing. On the other hand, Articles are those writing that gives readers useful information about a specific subject in that you have expertise.
A press release should follow a standard press release format, Articles don't have any specific format to write, but there are certain things that should have in an article.
A Press Release should have Headline, Dateline, Introduction, Body, Boilerplate, Close, and Media Contact Information; On another side, the article should have a Title, Summary/Description, Body, Keywords, and Author's Box.
The press release offers a short-term boost to your marketing effort; on the other hand, the Article is more like a long-term solution for your business or product.
Press release usually serves information that has timeliness. It is some sort of announcement that may be valid for a specific time. But Article generally serves as evergreen content that has no timelines. It should be valid for a long period of time.
Usually, A press release is written under 500 words, but you can write an article of more than that. An article can be of any length based on the subject's demand.
Max Shak from SurvivalGearShack.com
Article An article is merely a publication. The purpose of dissemination may be to disseminate news, research results, academic analysis, or debate. In prose, it is a piece of writing on a particular topic, usually nonfiction, formed independently of a book or other publication.
Press release A press release provides information about a particular subject to newspapers. Information about specific subjects, products, or operations of an individual or organization is pre-formatted and sent to an editor to release newsworthy information to the public. A press release is a communication intended to inform the news media about something ostensibly newsworthy. It can be in the form of a news release, a media release, a press statement or a video release.
Trevor Sookraj, CEO at Divisional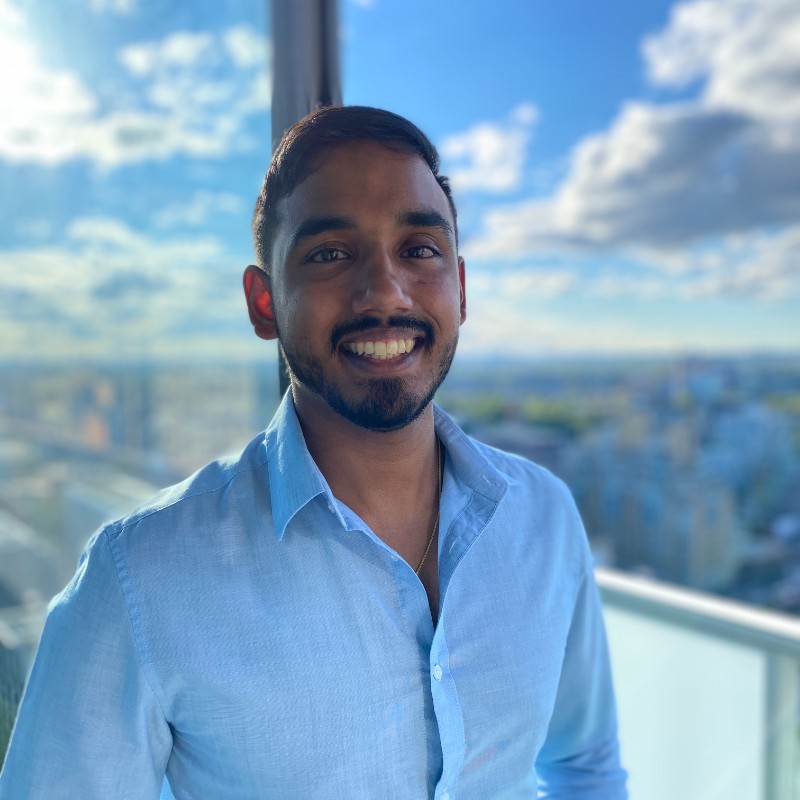 A press statement differs from a press release in that it is typically in response to something, or to get ahead of a crisis to minimize its impact. For example, if a company suffers a data breach, it'll let the public know about it through a press statement. It will typically be in first person since it is essentially the company stating its reaction to a situation. A press release, on the other hand, isn't always tied to a crisis, and it is generally used to announce information. For example, if a new product is being released or a new CEO is taking over, companies will give media outlets a press release detailing that in a timely manner. It will typically be in the third person and will include much more information than a press statement.
Akshay Vikhe, CEO & Founder of Onlinecourseing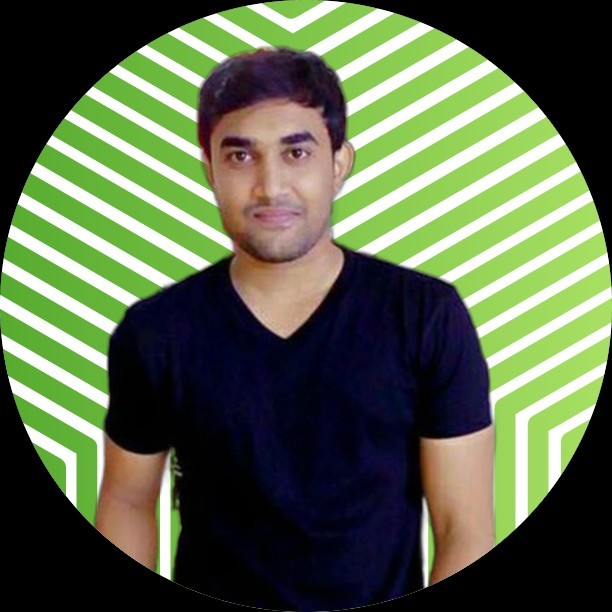 What distinguishes a press release from a news piece that is significant?
A press release is a formal document created by a business or person to share what is novel and significant to them. It might be a new product or development, a significant new recruit, a significant new client, etc.
A news piece, by definition, suggests that a third party identified the news and wrote about it, implying third party objectivity.
For instance, I might create a press release to announce my "new product," explain what it does, and explain why it is significant to my industry.. After reading the release and asking me a few clarifying questions, a reporter for "NewsA" produces a piece that appears on "NewsA.com."
Press releases are the first. The second is a news story. One significant distinction is that you have input into what is included in your press release. What a third party publishes in their media platform is independent of you.
Ben Michael, VP of Operations, Michael & Associates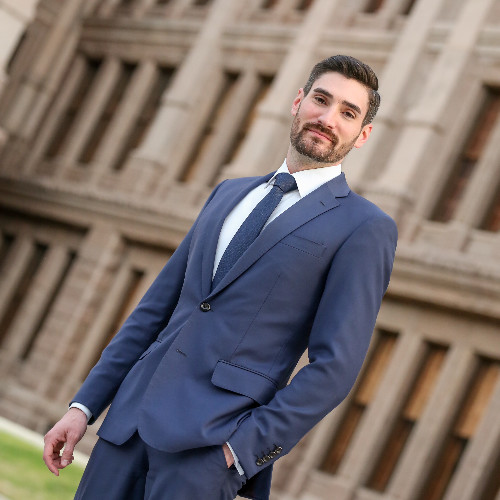 A press release is generally intended to be distributed to a wide audience, namely any press publications that might be interested. They're usually distributed via wire services or to contacts in the news industry with the intention of spreading the word widely about news that originates within a company or organization.
A press response is more narrow and focused in scope, and usually takes the form of a reply to a press inquiry or ongoing situation. Press responses could be sent only to the media organizations that asked questions about specific issues, or distributed more widely like a press release in order to let everyone know your reaction to a given event.
Robin Salvador, Chief Marketing Officer of Seekfast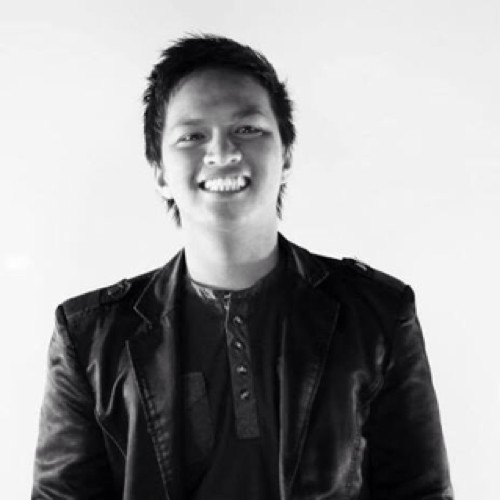 When it comes to dealing with the media, it's important to know the difference between a press release and a press statement.
A press release is an official announcement that is sent to members of the media with the goal of generating news coverage.
A press statement, on the other hand, is a response to a specific news story or event. It's usually used to provide additional information or give an official opinion on the matter. In general, press releases are more formal than press statements, but both can be useful tools for managing the flow of information to the public.
Jeroen van Gils, CEO of LiFi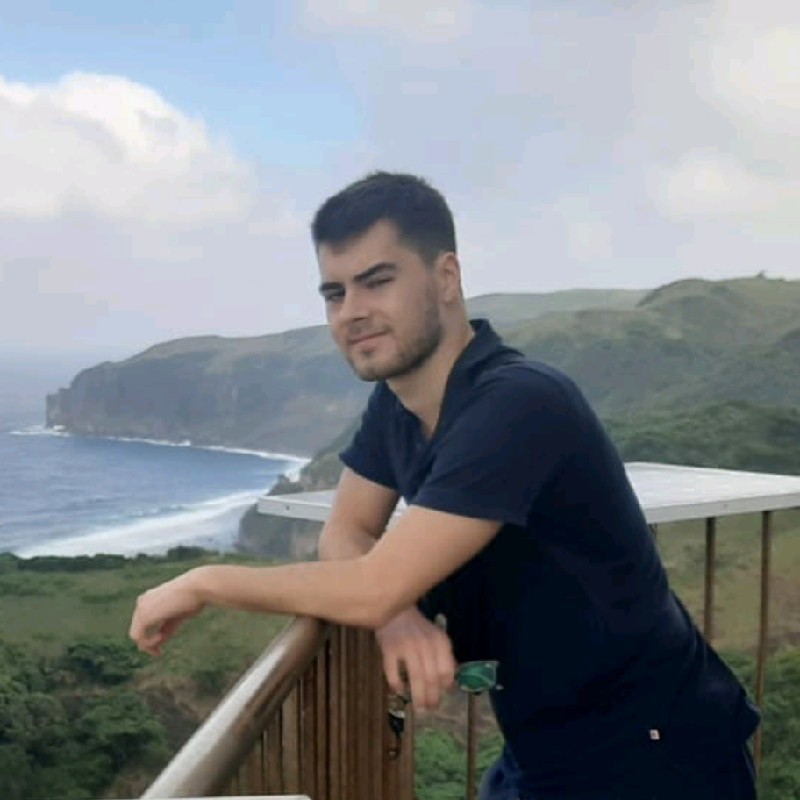 A press release is a formal announcement that is issued to the media. It is usually written by a company or organization and sent to journalists, broadcasters, and other members of the news industry in an effort to generate press coverage. A press statement, on the other hand, is a less formal way of sharing information with the media. It can be issued by an individual or an organization and can take the form of a letter, an email, or even a simple statement posted on social media.
While a press release is typically used to generate positive publicity, a press statement can be used for any purpose, including responding to negative coverage or announcing changes. In general, press releases are more formal than press statements and are more likely to result in media coverage.
Laurice Constantine, Digital Managing Editor @ Forbes Middle East, ex-executive producer @ CBNC Dubai and founder of www.casadar.com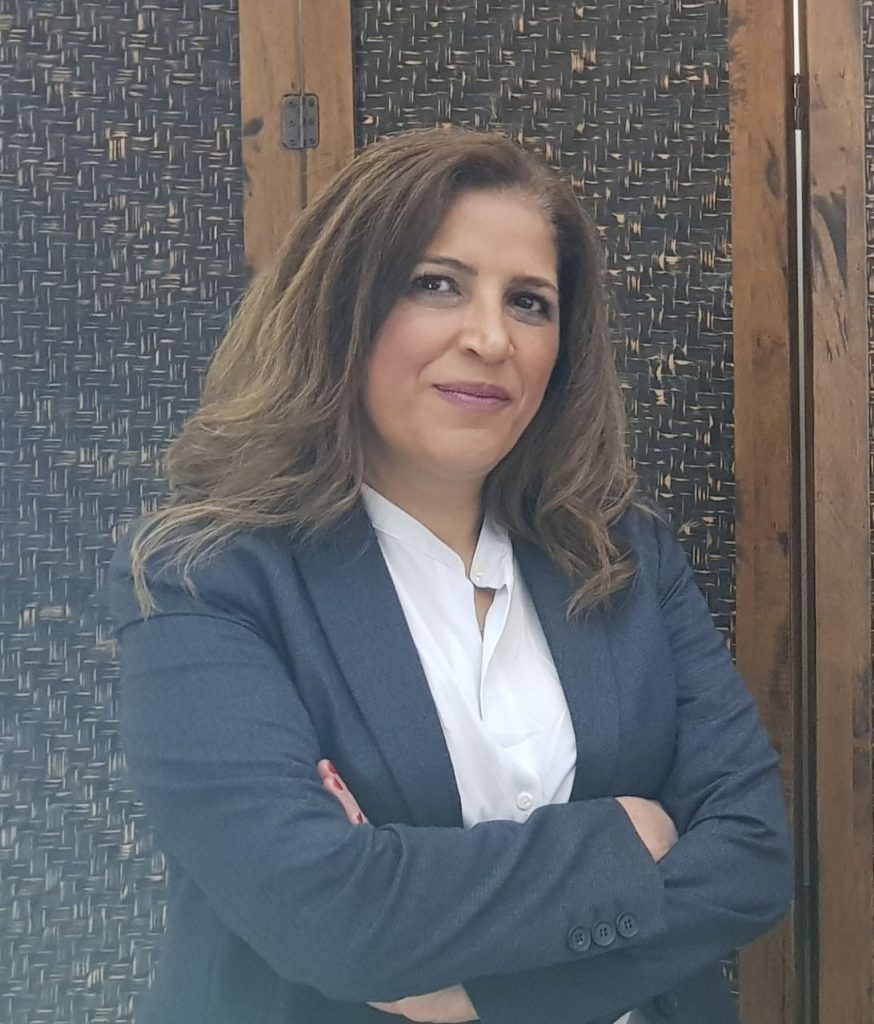 A press release is an official announcement about a newsworthy event or matter. A well-timed, well-written press release can get your news published in a variety of publications and online. This is especially important for small businesses because the more press releases written about you and your company, the more likely it will appear in a variety of media outlets.
In contrast, a news article can be about any topic that is deemed newsworthy. In general, news articles do not discuss a single current event in detail, but rather a subject in depth, whereas a press release typically focuses on one specific subject.
Conclusion
These were some of the main differences between the two and they should be sufficient to get you started on the two avenues. Releases and statements are just tools used to convey information. The way to chose the right one starts by understanding your audience.
Save to Pinterest
You can save this page to your Pinterest board for later.