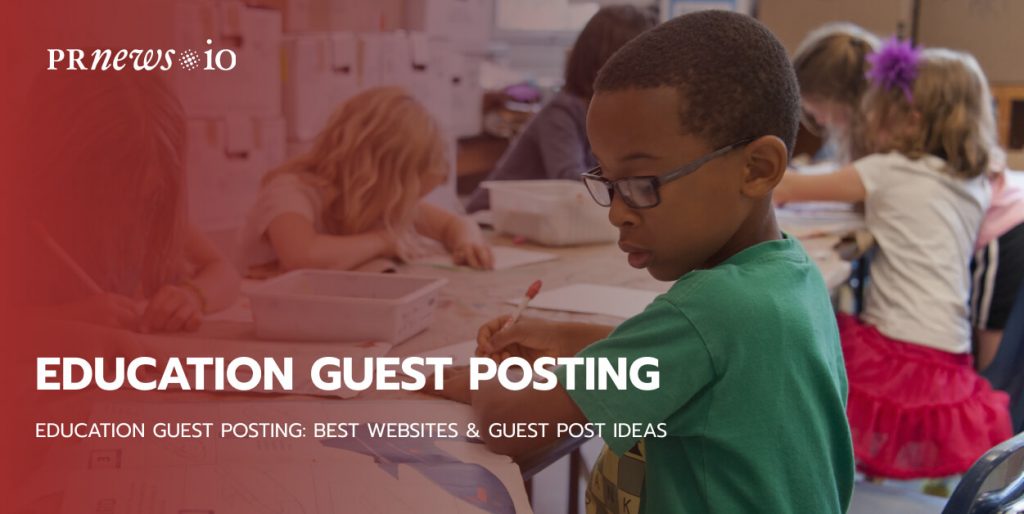 Guest posting involves writing content and publishing it on someone else's website. There are several advantages of guest posting. For example, it can be a way to rank, be seen, create a good reputation, and, for many, get backlinks that are important to your website.
Guest posting allows you to build a relationship with influencers. As you get to know them better, it may lead to more opportunities in the future.
Guest posting can improve the SEO of your website. In your guest blog post, you can link back to your website, which could help your website to rank higher in the search engines.
Guest posting exposes you to a brand-new audience. It means new leads, new customers, growing your email list, expanding awareness, etc.
Guest posting has many benefits. Not only does it give you more traffic to your website, it's also a great way to show off your writing skills and connect with other bloggers in your field. I've found one great way to find opportunities to become a guest blogger is to take advantage of social media. Using the hashtag #GuestBloggerNeeded or #GuestBloggers on social media, is a great way to connect with companies and sites ready to post your most recent blog.

Uylee Dennis, Owner at Uylee's Boutique
List of 700+ Education Guest Post Sites
Are you looking for websites to publish your education-themed guest post? Check out our extensive list of online publications accepting guest posts!
Here you'll find a handy catalog with more than 700 websites in the education niche. You no longer need to pitch editors and bloggers to get your guest post published. The catalog has convenient filtering, which will help you find the most suitable options. You can sort sites by country, language, type, and category. Moreover, it is possible to sort education websites by Ahrefs or Moz rank!
Content Marketing Platform
100,000+ media publications;
get backlinks to your product;
scale work with content distribution.
Education Guest Blog Post Ideas
The Ultimate Guide to [***]
Interview With a Professional
Tips And Tricks For New Educators
The Impact Of Social Media On The Classroom
List of Online Resources For Teachers
A Book, course review
Find An Interesting Ted Talk & Review It
Mythbuster Blogs
Answer Popular niche Quora Questions
Meme Analysis
Parent-Teacher Communication
Discuss the Pinterest Perfect Classroom
How to Manage Your Time When Studying and Working
Use terminology specific to your school or a certain program to write a "What is…" post.
Compile a list of books to read over the summer vacation.
List the best study tips for students.
The best part-time jobs for students.
How much will a degree cost?
What are the best study apps for students?
List the most interesting educational blogs that you have read
Ways teachers can keep students safe while they are using the internet.
Volunteering opportunities for students.
Talent opportunities for students.
The best ways to take notes.
Compare your first year of teaching to today. How have things changed?
Share some of your favorite ways to relax and recharge outside of school hours.
Where do you connect with other teachers online? Twitter? Facebook groups? Instagram? Share your favorite ways to learn from others in the education community.
What do you do when you have a few minutes left at the end of a class? Share your ideas with other teachers.
Teachers are also students and students are also teachers. Write about lessons you have learned from students.
Share your time management or productivity tips.
Share your thoughts or experiences of student privacy.
Write a post about giving feedback to students.
PRNEWS.IO is a user-friendly PR platform to share your news in just a few steps. The world's first sponsored content online store, with fixed prices for publications. It's an all-in-one service for creating and sharing news and stories with the whole world on your own terms.

To Wrap Things Up
Guest Posting is beneficial in the perfect way. Complete content written on a topic referring to another website on a keyword gives the other website some traffic diversion. The search engine knows that a keyword is linked, and people are getting to know about the keyword on the linked website or webpage thus it ranks the link higher in SERPs.
Read more: