What is Evergreen Content?
Evergreen content is the one that is relevant and will be fruitful for readers for a long period. It is a future-proof value that you present to your target audience.
While a breaking news story of something happening today may be old and irrelevant a few months from now, there can be articles, opinion pieces, and other types of content that are not bound to a specific time, and which can motivate, inspire and inform long after they have been written & published.
Evergreen content can boost your digital marketing efforts like anything else. It is a content type that remains useful to your audience over a longer time. More precisely, the content written based on current trends loses its importance once the popularity of that hot news goes down.
Whereas that's not the case with an evergreen blog. It is content that can drive traffic to your website throughout its lifetime. The reason is knowledge for your audience. In other words, it does stay relevant and valuable for years and years.
That is why you should integrate evergreen content into your marketing journey, as it benefits you in the long term.
Evergreen Content Strategy
"Evergreen" content is published content that does not go stale.
1. Quality
The article should be interesting and fruitful to readers, not an exhausting and pointless wall of text. Complement your material with media content, and add convenient navigation and a table of contents. Don't forget about the E-A-T factor (Expertise-Authoritativeness-Trustworthiness).
2. Improves ranking
As evergreen content can generate high traffic to your website, it can slowly and steadily improve your search engine rankings. So, if you write a high-quality blog, then it can rank for longer durations on search engines. You can rank better by selecting the right keywords for your niche using evergreen content.
3. Attracts backlinks to your site
Once people start recognizing you as an authentic source, it automatically improves your credibility & brand reputation. As a result, other sites begin to link back your blogs to their blog topics. Such backlinking improves the ratings of your web pages. It helps you to survive on digital platforms for longer periods. An authoritative website always acts as an asset for any website owner.
4. Expands your business
It can attract high volumes of quality traffic to your site. You can educate your audience about your product or service by posting more content on your site. Eventually, it will expand your current business operations on a larger scale than before.
Types of Evergreen Content That Work
Cornerstone Content: First, Answer Common Questions
Statistical Long-Form Posts: Evidence-Rich & Accessible
Show Your Reader What Is Possible with Case Studies
Infographics Are Visual Powerhouses
Give Step-by-Step Instructions with How-to Guides
Publish a Book and Become an Overnight Expert
Podcasts Can Be Evergreen in Two Different Mediums
Attract Attention – and Give It – with Influencer Lists
Reveal the Tricks of the Trade with a Tool List
Give Readers a Peek at Your Library
Create a Glossary Readers Can Use Continuously
Warning! Don't Make These Mistakes!
Give Your Readers a History Lesson
Write an Annual Post You Can Repeatedly Update
Interview an Expert for Invaluable Advice
Ready? Grab a coffee (latte, tea – your choice!), and let's delve in!
Online Publicity Workbook
100+ content ideas for your B2B startup;
ideal for do-it-yourself publicity plans;
schedule your PR campaign in advance.
Newsjacking
Newsjacking is the process of injecting your brand into the day's news, creating a twist that grabs eyes when they're wide open.
It's piggybacking on trending news topics to get yourself noticed.
Newsjacking may have its downsides and ethical issues around. Yet, as far as today's PR pro is concerned, be it in any corner of the globe, it's imminent that newsjacking will be a part of his PR arsenal.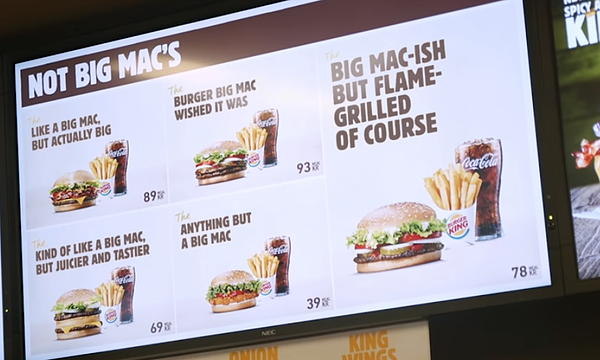 The answer to that debate is this — you must news-jack at the right time, in the right place, and in the right context. There are no two ways about it.
While there can be a long debate on the when and how of new jacking as a PR tool, brands must look at newsjacking if it has the following impact on them:
Will it show the brand, products, and services in good light, in the context of the event?
Does the consumer see the brand has something beneficial to offer?
Will newsjacking in the given situation serve brand-lift in the short and long term?
Will newsjacking stand the test of ethics in business and also stand any legal test that may come to the fore by any stakeholders?
Would all the stakeholders be happy with the technique used for news?
Read more: What is Newsjacking and How Can It Help with Business Promotion? 
Case Studies & Success Stories
In B2B Sales and Marketing, they are crucial because they are real proof.
Any company can claim to achieve results. To have solved an extensive problem that companies are facing. We see this everywhere.
Case Studies are what separate those that have really done it from the pretenders.
You do this by having a bunch of case studies with real company logos, your contact's name and image right at the front. The case studies should clearly show you solved a problem and achieved results.
Case studies tell a story.
Case studies focus on the customers.
Case studies demonstrate success.
Case studies leverage your customer's brand.
Case studies are inexpensive.
They prove to prospects you have solved similar problems, and you might be able to solve theirs.
Case Studies are, without question, the King of B2B Content.
Examples:
Office Tours
Everybody likes to peek. People are interested in what's going on behind the scenes. Here are 4 reasons you should consider opening your doors for public office tours:
Build relationships and find recruits.
Let your office be your storyteller.
Grow associate pride.
Push for greatness.
Part of the experience visiting the company office is an exercise in living our company history. Every meeting room, wall graphic, and street sign suspended from the ceiling has historical significance to the brand.
Examples:
A Day in the Life
With the help of the format, you can fight objections that subconsciously arise from customers. For example, a day in the life of a crane operator at the construction site of a new housing estate, a detailed description of his routine (daily medical checkup), and mentioning the materials and tools used will explain why you should pay more for quality housing.
Context is a crucial part of creating meaning. Putting the rest of life around experiencing a problem or using a solution enables a deeper understanding to be gained.
By seeing through the eyes of target people, it is easier to associate with their feelings and experiences and really understand their contextualized needs and problems.
Story formats are often easier to understand than business reports. The story is a natural communication medium and hence 'makes sense' in a more holistic way. When you can see their problems, this creates a more effective creative tension that you can use for generating effective solutions.
Politicians, by the way, quite often use this format. There are usually a lot of questions about their work. They take a journalist and go to show their daily routine: cutting ribbons at bus stops, opening kindergartens, singing the anthem with grandmothers, etc.
A day-in-the-life material can frame one of your customer's stories perfectly, allowing them to share their experience, show off how they use your product or service, and brag about you and your company in their own words.
Examples:
More similar ideas:
what's In my bag/pockets;
my workplace.
Users are interested in learning not about the company, but about the people who work there, about the tools, mobiles, and apps they use. And the books that the heroes recommend are sure to make it onto the must-read list.
Examples: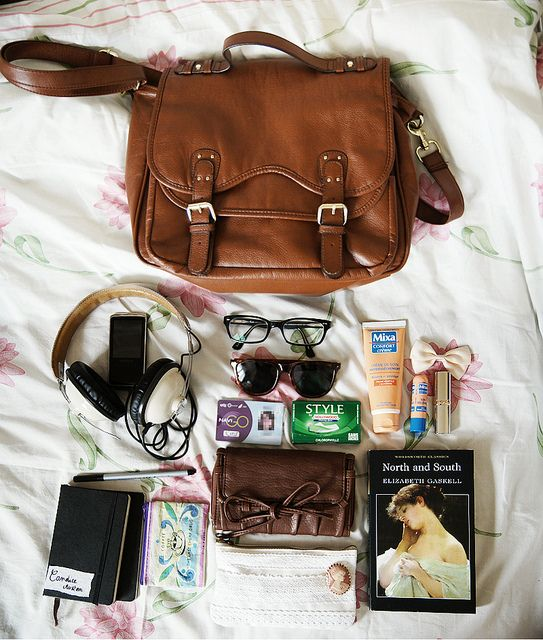 Expert roundups
Expert roundups are blog posts that feature quotes from industry experts about a specific topic. An expert roundup post is a great way to help your blog go viral by using the following of top influencers in your niche to your advantage. It also gives you a way to provide unique opinions and advice to your audience.
"This piece will generate more traffic and subscribers than my other posts or emails since it circulates ideas and encourages conversation."
Well, that's certainly true. No type of content can spark conversation, social share and circulate ideas like a good roundup piece.
Prepare 3-4 burning questions and send them to the assembled base of experts. Or create a topic on journalistic inquiry services (such as HARO). The more experts you gather, the greater your potential reach.
Example: PR experts share their top tips on how to manage a crisis
Talk about people
We all have a story to tell: as professionals, leaders, business enthusiasts, managers, executives, the list goes on and on. An interview is a great way of getting your story out there for everyone to see.
From a simple mention of your cafe as a place for an interview to a detailed case study on the use of your app.
Interesting and useful brand stories are as memorable as product placement in a movie.
Building a strong story around your business and presenting it to others via an interview also brings you exposure and acts as a marketing tool to engage others in what you excel at.
Grows your credibility and authority.
Expands your network.
Provides exposure to your business.
Create your own product
Many companies promote themselves with unexpected products and solutions. For example, the car tire manufacturer Pirelli started to produce an erotic calendar, which eventually became a cult item. The calendar is published annually, sold in large quantities, and adorns the wall of every respectable car mechanic.
Pirelli calendar takes star-studded cinematic turn
The French company Michelin, a competitor of Pirelli, came up with its solution. Back at the beginning of the twentieth century, the Michelin brothers decided to issue a guidebook for travelers to France to PR their products. The logic is simple: people travel more by car – tires wear out faster.
Over time, the guide with hotels, restaurants, and attractions has become the most respected restaurant ranking of the country and now the world.
The most affordable Michelin-starred restaurants around the world revealed
This approach would work for those businesses that are not allowed to write about the main brand. For example, one beer company has launched a guide to records. You've probably heard of it. The Guinness Book of World Records is the best-selling book in the world after the Bible.
Open a museum
Do you think we've gone crazy? The museums at the BMW and Porsche headquarters attract thousands of tourists. Many have heard of (and even visited) the museums of Yandex, Lukoil, New Balance, or the Apple store museum at the new campus.
It might seem that only large businesses can open a corporate museum. But it is not. For example, the Ukrainian company MacPaw has its own Apple museum in its office.
The museum has attracted media attention from all over the world: VentureBeat, Mashable, MacWelt, etc.
MacPaw Counts Down The Days To The Opening Of Its Mac Museum
Data-Driven PR
All businesses generate large amounts of data. Their analysis can become a source of endless info points for preparing materials.
American Indeed regularly conducts studies like "50 most popular professions" or "20 professions if you are over 50". These materials are popular because people are looking for promising professions.
Indeed identifies the most popular entry-level tech jobs in the U.S.
In addition to your own, you can also research open sources. L&C Mortgages analyzed how much real estate in computer games costs in relation to real-world real estate. As a result, journalists in São Paulo compare the prices of apartments in their cities with the Witcher's house and the estate in Skyrim.
​​How much would a home in Skyrim cost you? The price of video game real estate has been revealed
People subconsciously trust structured and measurable information. And if it is also provocative, they are happy to share it.
Participate in or organize industry events
Events are a great way to promote your brand, network with important players in your industry, and interact with your target audience. The ContentTECH Summit sponsored by Content Marketing Institute or Inbound Marketing Conference by Hubspot is just an example of this PR tactic implemented successfully.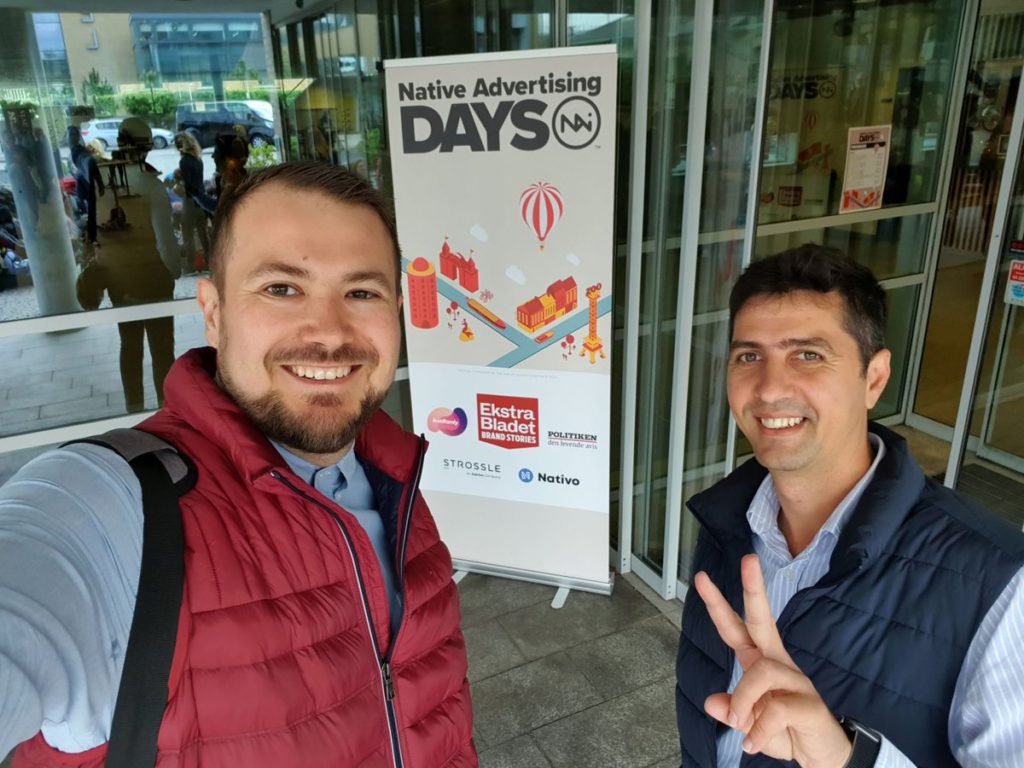 All conference sites have a section for information partners. The terms and conditions are described there.
You will receive a link from the conference website, and a post in the conference group on social networks. And, of course, the possibility of your promo as a partner of the eve.
PR stunts and guerilla marketing
A PR stunt & guerilla marketing campaigns are anything unusual a company does to create media buzz. It's a creative effort that sometimes defies traditional forms of communication. Its goal is to surprise people, so it's usually very memorable.
Photo opportunity
Photo opportunities are a PR tactic that requires brand representatives, such as your CEO or even a celebrity, to pose for the media or take photos with customers. For this PR tactic to work, you will need a newsworthy person who can produce engaging content for social media users. The PR tactic manufactures an interesting story that helps boost the relevance of your brand in popular culture.
In the world of social media, this approach is sure to bring positive results. Your clients will take photos with the celebrities and post them on Twitter, Facebook and Instagram.
You'll get additional brand mentions. After that, you can compile the results into a case article and tell the world how much you spent on this event, how many mentions of the brand you got, how much traffic came to your site, etc.
An interesting trick was pulled by Ukrainian volunteers who, after a photo shoot with a world-famous rescue dog named Patron, sold the bowl from which he ate for 15,000 hryvnias. All the money went to help the Ukrainian army.
Street Art Sponsorship: A Unique Content and PR Strategy
In the realm of content and PR strategies, an unconventional but highly effective approach involves sponsoring and preserving street art. A prime illustration of this is the story surrounding a Banksy artwork located at the intersection of 79th Street and Broadway in New York City. This particular piece is believed to be Banksy's last surviving work in the city.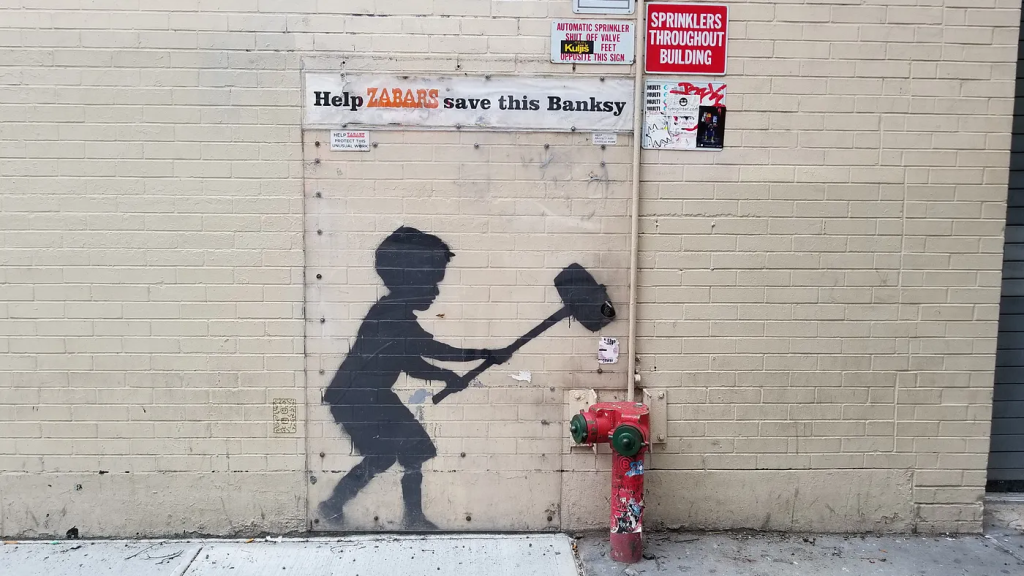 The twist in this story is the role played by Zabar's, a renowned, independently-owned grocery store, founded by a Ukrainian immigrant. Zabar's has become an iconic local establishment known for its unwavering commitment to maintaining its independence and distinct character. In this case, the store also became the guardian of the Banksy artwork, making it the last remaining piece by the elusive artist in New York City.
This intriguing narrative exemplifies the potential of adopting street art as a content and PR strategy. It not only captivates the audience but also highlights the enduring power of unconventional and community-focused PR methods.
The story quickly went viral:
https://www.newyorker.com/magazine/2023/06/12/art-war-a-vigilante-battles-zabars-over-a-banksy
https://medium.com/@KyleSMcCarthy/the-maybe-true-story-of-how-zabars-saved-a-banksy-d444b2b9ffe2
https://www.instagram.com/p/CNF2Hd-pdeo/
https://www.westsiderag.com/2022/08/01/someone-is-messing-with-the-banksy-on-79th-and-broadway
https://www.collater.al/en/bansky-new-york-street-art/
https://www.spottedbylocals.com/newyork/banksy-in-new-york/
https://nypost.com/2015/10/10/where-did-all-of-banksys-nyc-art-go/?fbclid=IwAR3k7UGYoarZ2NgXxQBICK4erNaYaxUS02lB9hpkk22bXJqia3Xdo6iNDBo
Using street art sponsorship as a content and PR strategy offers a unique and evergreen approach to engage audiences while promoting your brand or cause.
Conclusion
We have highlighted just a few of the techniques by which you can get effective publications in the media. I hope you have received a comprehensive answer to the question – what to write a post about?
But that is not all. To create a perfect media plan for your campaign, you can involve experts from PRNEWS.IO
Content Marketing Platform
100,000+ media publications;
get backlinks to your product;
scale work with content distribution.