Help a Reporter Out (HARO) is a website where journalists of well-known and new media portals look for sources for their articles.
In 2008, PR guru Peter Shankman regularly received requests from journalists who looked for professional gardeners and the top 100 best technical directors, according to Fortune magazine. Peter collected all these requests from journalists and began to send out a daily letter with a summary of the data to his subscribers, among whom were specialists and experts in the field of PR. Thus appeared the site HARO or Help a Reporter Out.
The service needs to be perceived as a tool that slowly but confidently helps your business. You will need time to improve your outsourcing skills, get acquainted with different journalists, and if your site is in a very specific niche, you will have to wait for the relevant request.
If your goal is a large increase in traffic and conversion turnover in the short term, we advise you to look for other ways and not waste your time on this site.
Some companies have been a huge success due to placements on HARO. However, the vast majority of entrepreneurs who use its sharp and stunning success had nothing to gain.
So we made you a selection of 7 options that help a reporter out an alternative.
Help a Reporter Out Alternatives
1. PRnews.io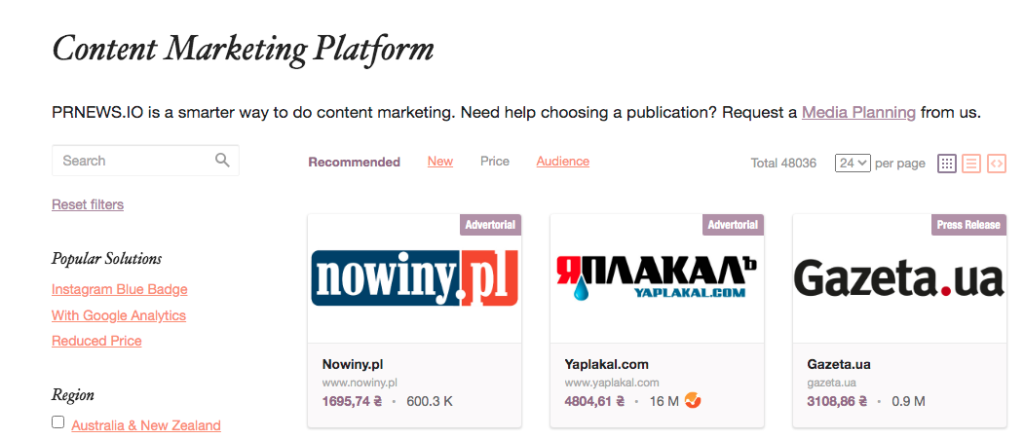 Online service for the distribution of PR content in blogs and online media. Thanks to the platform for hosting sponsorship content, distance is no longer a problem for communication with customers and partners abroad: for several clicks, you can share news, press releases, and articles with media editors, regardless of their location or the location of the target audience.
A unique platform through which you can quickly and easily post materials on the websites of major news outlets around the world. The innovative "single window" principle allows you to share information almost instantly with the target audience without tedious e-mail.
It allows you to control your PR activity on the Internet, as well as effectively attract investors and potential partners through the leading world media.
PRnews.io is a service that will help you solve several problems at once: save time, increase brand awareness, and much more. You can be sure that they will help you realize all the necessary materials for promotion. It has many undeniable advantages:
control the distribution of PR content at the right time
an easy-to-use interface for creating, publishing, and distributing content;
a convenient press center that can be customized to suit your brand;
ongoing online chat support from the creation of a press release to its publication.
The service takes a commission for processing orders, organizing document flow, maintaining the media base in current condition, aggregating statistical data on sites (attendance indicators, SEO, etc.), and the ability to contact technical support. The price list is open to any user — everything is transparent according to the items. Just add to the basket what you want, then pay with a bank card and enjoy the results of PR in online publications.
2. JustReachOut Help a Reporter Out Alternative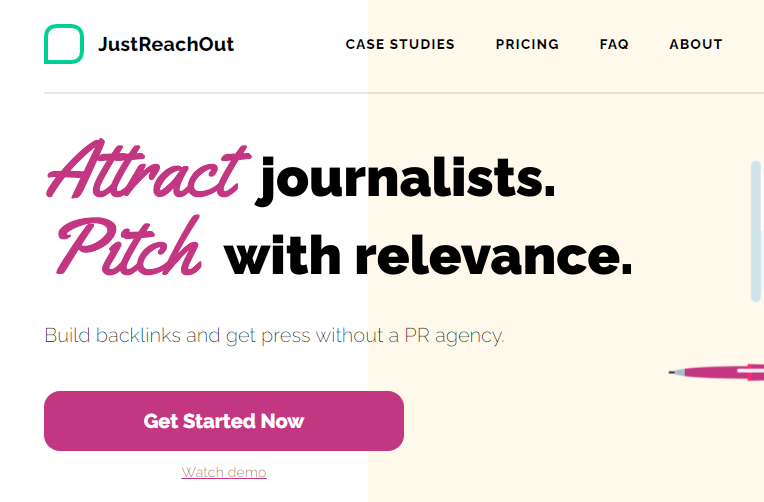 A platform to promote the presentation and search for journalists. The task of the service is to monitor the Internet for articles that are somehow related to the area in which the startup works. Then the authors of these materials are sent template letters with information about the project.
It has built-in tracking of pitches that you send from the platform so that you know whether the journalist has opened them or not.
In addition to the main features, it offers technical support in the form of e-mail correspondence, presentation reviews, and lessons that will tell you how to optimize keywords for search, improve your material. It is also possible to search for journalists by keywords that relate to your activities.
If we talk about price policy, then the minimum fee with limited search capabilities will be $199 per month. A full package of services is provided for $699 per month.
3. Muck Rack Help a Reporter Out Alternative

A popular service designed to facilitate PR specialists' lives and focused on establishing contacts with representatives of the media.
Muck Rack, a social network for journalists, a good advantage of this service is the presence of a tool that allows, by adding a bookmark to the browser, to see who shares links to your content immediately. This tool will be useful for all journalists, especially those who publish their work on sites that do not provide real-time information about who shares this content.
Using this PR platform, you can familiarize yourself with articles, interests, and topics that are interesting to a particular reporter and track changes in his working career. A good option is to have keyword alerts. This helps to track new receipts on requests of interest easily.
Muck Rack also allows its customers to maintain complete analytics and statistics (reporting, graphs, newsletters) that will show your company's progress.
A small but still minus is the tracking of contact information about a journalist from the Twitter network. After all, if someone is not registered there, he will not get into the service database.
Pricing, which includes an annual subscription, starts from $5000.
4. Meltwater Media Intelligence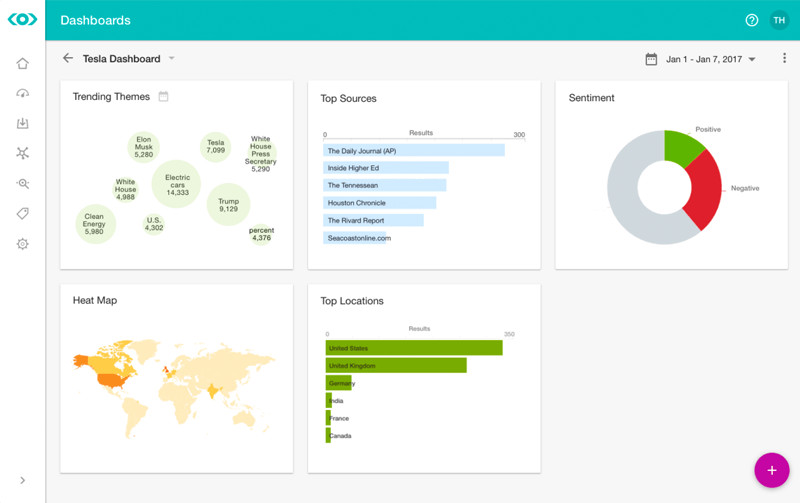 This is a SaaS solution for media analytics used by communications (PR) specialists working in brands both B2C and B2B in all business sectors and areas of activity.
The Meltwater online service allows you to screen news, social media posts, and other types of messages so that the user can track everything relevant to a controlled brand, competitors, and industry. Meltwater's artificial intelligence media monitoring technology, combined with a global network of partnerships, provides clients with access to content locally, nationally, and globally.
It is one of the leading products in the American market in the field of online media monitoring and media analytics. Meltwater software stands out as one of the most comprehensive universal solutions for public relations, communications, and marketing professionals.
Meltwater also lets you track all your social media accounts on your platform and respond to comments. In addition to journalists, he has a database of profiles of influencers on which you can look to establish cooperation and partnership.
The monthly service package will cost you from $333, which is about $4000 per year.
5. Cision Communications Cloud – Help a Reporter Out Alternative
It is a marketing and PR platform that provides communication professionals with powerful software tools for managing information and contacts.
Cision enables you to manage your audience, deliver performance across traditional, digital, and social networks, and track your brand in one integrated solution. Automated analysis implemented by this software helps to get quick reports and quickly translate information campaigns into valuable analytical materials.
The software product is designed to combine its brand with influencers and decision-makers on one single platform. Owns the world's largest press release distribution network PR Newswire.
The price policy starts at $7,200 per year.
6. #journorequests, #RadioGuestList, and #prrequest on Twitter
It is more suitable for individual entrepreneurs, startups, and freelancers.
By searching the specified tags, you can easily find many queries and questions from journalists and writers who are looking for sources and experts for the stories they are working on. To see more profile results, you just need to connect tags to your keywords.
You can easily contact the journalist directly using e-mail, which greatly simplifies communication.
The most significant advantage is free to use.
7. Qwoted Help a Reporter Out Alternative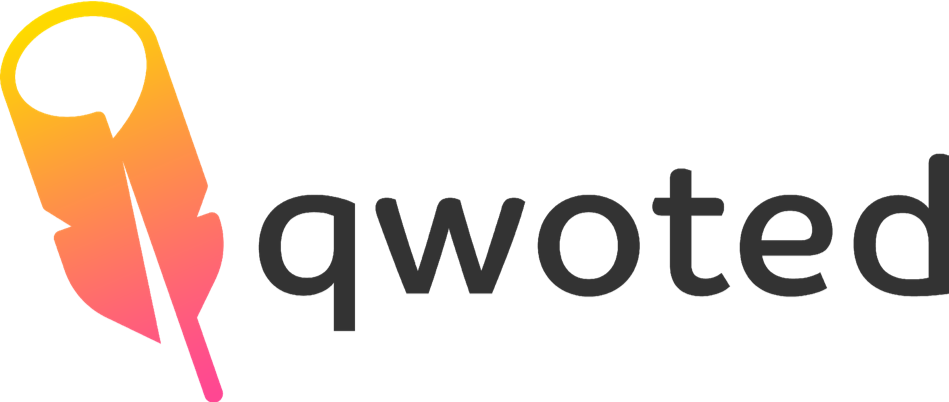 A service for searching expert opinions and sources for your articles. Correspondence and communication are exclusively on the platform, that is, contact information is not provided.
The number of competitors here is smaller. The response to requests is in favor of journalists. The service allows you to filter messages by key figures such as:
gender;
geographical data.
Also, reporters have the opportunity to contact companies and projects of interest themselves.
The free use rate allows you to answer only 3 requests from journalists per month. The paid usage package starts from $150/month.
Content Marketing Platform
100,000+ media publications;
get backlinks to your product;
scale work with content distribution.
Choosing the right PR platform
Choosing in favor of a particular PR platform, first of all, you need to pay attention to the reporter's experience who already has samples of writing related to your industry or company.
Remember, you are the direct source of information that will be discussed and discussed further. Share stories, interesting examples regarding your area of ​ ​ activity.
Determine which functions the platform should perform for your business. For example, what you prefer first of all is the use of key players to search for reporters, or the ability to track social networks simultaneously while working on it.
The essential functions that the service should own are:
Find journalists, influencers, and bloggers who have written on related topics using specific keywords associated with your industry or company.
Confirmed contact information of reporters. The current place of work, the e-mail address, that is, the base, should be as full and updated as possible.
The more features the tool provides, the more expensive it will be. But, believe me, it will cost your money, and you will not regret using it.