The CBD market is on the rise, and for a good reason. It's a product that managed to win people's attention and is on track to harvest $16.32 billion by 2026, in the U.S. only. That's why the demand for effective CBD marketing is on the rise. Whatever CBD product you want to promote, it's crucial to know the rules behind CBD marketing.
For that, let's check the key points:
Still with me? Then let's get into it.
Catches in the CBD Marketing
For obvious reasons, laws relating to sales of CBD products are confused. A conflicting nature itself is one reason that made CBD brands to be perceived as high-risk businesses.
CBD, also known as cannabidiol, is a substance that can be extracted from either hemp or marijuana plants. Its key benefit is that it does not produce a 'high'. Beyond that, it doesn't produce a sense of euphoria or hallucination.
CBD products can be used for food and therapeutic purposes. Don't be surprised to find this product in coffee, lip balms, or sparkling water.
Some data show that CBD can help alleviate some pain, while others can help even with Covid-19 symptoms. Although hemp by-products have obvious benefits for human health, the rules of the CBD marketing game are strict and conflicting.
Social media CBD marketing
Whatever the platform, direct CBD advertising is censored. Facebook, as one of the most popular platforms for advertising, says OK to topical hemp promotion. Although it lets you can place CTAs with CBD and hemp by-products, images are a big no-no. Anyway, the platform is constantly updating its algorithms. Yet, it's still unclear how to promote CBD products there.
Instagram is the second popular social media platform that promotes your business. When it comes to promoting CBD products, you might expect to face the same advertising policies as Facebook has.
Google, in turn, doesn't allow CBD brands to run sponsored ads. Twitter doesn't give a clear idea of promoting CBD business right. So, to stay on top of things, it's smart to start outside these networks. Whereas the PRNEWS.io platform would be a win-win option to display your CBD catalogs to target audiences worldwide.
Email Marketing
Whatever who might say, email marketing is still alive and trendy. With 99 percent of users who check their emails daily, there is 46 percent who do it two-three times a day. So, before you start your CBD email marketing campaign, learn whether you can send promotional CBD emails. Once you get the green light from the email service provider, start building your list.
Happy subscribers are more likely to stay with you, share the information with their friends, or become your customers. You can even increase your chances of getting CBD email campaign revenue if you use five tried and proven sale notifications. Recommendation, educational, or events emails, all can help. The CBD market is huge, yet people still lack knowledge. They are more likely to stay with you once they know that it's completely legal, safe, and effective.
Content Marketing Platform
100,000+ media publications;
get backlinks to your product;
scale work with content distribution.
Defining CBD SEO Strategy
With the legalization of marijuana happening left, right, and center, it's already an uphill battle to differentiate your CBD business from the crowd online. It's a competitive market, and the fight to get a piece of it is on. For that, you need to differentiate your brand. The right CBD SEO strategy is a great way to stand out early in this game.
Search engine optimization is another CBD marketing tactic that you can't underestimate. SEO optimization for any website requires effort, so CBD SEO does, too. In general, SEO can help make your CBD website discoverable worldwide. It can help get your CBD brand to the top of the search engine popularity list. Often it is not always about the best content, but there are other CBD SEO criteria for websites to consider.
It's not a one-time task. Instead, your CBD SEO efforts will work till you improve them. Check whether your CBD SEO matches all the best practices such as correct keywords, cross-linked content, backlinks, meta-tags, and much more. Ride the trends in your niche. Blog regularly and share useful information that can help people find the solution. Forget not about visuals since they get maximum shares. Explainer videos are hot and trendy, so consider using them.
Content marketing
Content marketing is the first CBD tactic a brand should use to promote its brand. Your website is an online abode for your CBD products. It's a place where you have the voice to advertise and sell your CBD products. Again, people need knowledge about the benefits of CBD products and can help them find answers to their questions. Therefore, work on your blog post to keep it fresh and relevant to your end-users. And remember that's not the best content that wins the attention but the best promotional one.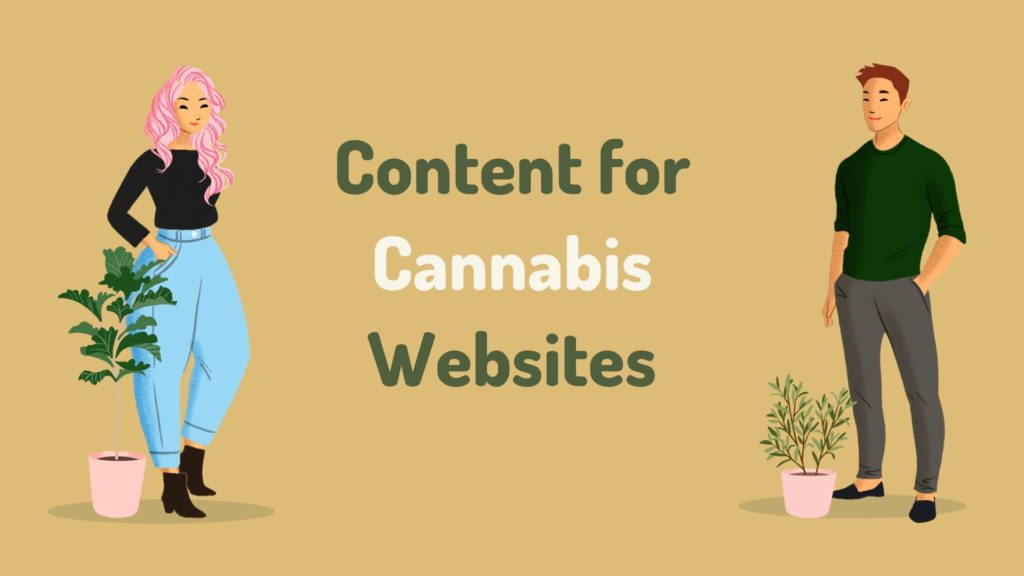 You don't' need to reinvent the wheel. If you think that you have to write something new every time you post, think again. Just audit your existing content. Today, when things are changing on the go, things that you posted yesterday might be outdated already. Does your content meet today's industry trends? Does it make interest to your target audience? Once you get answers, check your content on current SEO algorithms, too.
Looking for a smarter way to do content marketing?
Influencer marketing
Teaming up with an influential person is the second tactic to consider. The idea is simple here. An influencer is a person who has a large number of followers who are more likely to buy products or services they promote for a good reason. They simply trust and admire the person.
It's not a secret that influencer marketing can help increase brand awareness. But there's the trick – you need to find the right person. Many of those have millions of followers worldwide. And if you can team up with one of those million-account influencers, your CBD brand has a better chance to get noticed.
But you don't have to start big. It's smart to start with micro-influencers to get the ball rolling in the right direction. Just because they have a smaller follower base, they are connected with one specific niche or product. When you find a person who is already familiar with CBD products, you save time. The person already knows all ins and outs of the CBD market and is more likely to promote your product. Your task, yet, is to give a reason to do that. Why does your CBD product deserve attention?
Read more: How Micro-Influencers Help Brands Do Better Marketing
Affiliate marketing
Affiliate marketing is another win-win tactic you can use to promote your CBD brand. When you work with affiliate marketers, you promote yourself. You approach the right who are interested or familiar with CBD products. So, you team up with marketers to promote your product and make your CBD brand reputable. As a result, you differentiate yourself from the crowd.
How to Start an Effective CBD Marketing Campaign
So, as you see, there are some specific restrictions when it comes to the promotion of CBD brands. Yet, you still have options that let you market your CBD business with no risk of being banned. And here comes the first question to answer – want to do it yourself or contact professionals for help?
When you do it yourself, you save a ton of money. Cost-effectiveness is one of the key advantages to consider here. High involvement and the opportunity to build relations with influencers are other benefits you'll get from DIY CBD marketing. But low technical expertise could be your enemy. You have to do many things yourself, which takes time and puts your CBD brand somewhere behind the corner.
Often, it's a money question that makes DIY CBD marketing a priority. And it's a great choice for early-stage companies that are limited with their budget. But if you think on your feet, you'll see the other side of the coin.
Agencies such as PRNEWS.IO can help CBD companies apply marketing tactics to reach specific goals. The best thing is that you can kill two birds with one shot. PRENEWS.io can help you with a link-building strategy as one of the most effective CBD SEO tactics. And second, spread the word about your CBD business through PR, positive reviews, online publications, you name it.
Meanwhile, you stay involved in the process and keep pace with the latest trends in the market. So you stay focused on important things but increase your chances of launching an effective CBD campaign.