What Is An Event Press Release?
It is a document that contains information for the media. After all, the media do not follow you, until you are not a celebrity. And if you want them to hear about something it will be a good idea to gather all information in a compact document.
Event Press Release Template
When you write an event press release you'll add more info here and there, or make an accent on some part. Yet, we recommend you follow a standard template format of an event press release template:
Title. It is the first thing any person will see in your press release. It must be eye-catchy in order to attract more attention and informative.

Lead. You should explain in a few sentences the main idea of an event in this section.

Quote Allow someone else to say a few words about a future event. And if it will be even better if a quote in your event press release is a comment from a famous person or known professional.

Info Help. Here you can briefly describe the event to summarise all information above.  

Visual images and links. Visuals are a decoration of your press release. And you can provide users with more info via links to your website, for example.

Press contact person. Write more contacts in case someone has more questions about the event press release. You can insert a phone number, link to a website, or social media account.
When Do You Need A Press Release?
Let's check the most common reasons for the press release
Company announcement. Any news from your company: new partners, new locations, investments, and so on.

Product announcement. It is important to inform the media about new products. Or about changes in your products, like promotion of eco-friendly materials, or new updates in your app.

Initiative announcement. The media may be interested in your new projects.

Employee announcement. You may like to spread the news about new job offers or hired specialists in event press release format.

Honors or awards. And of course, if your company gained some awards it is time for an event announcement press release.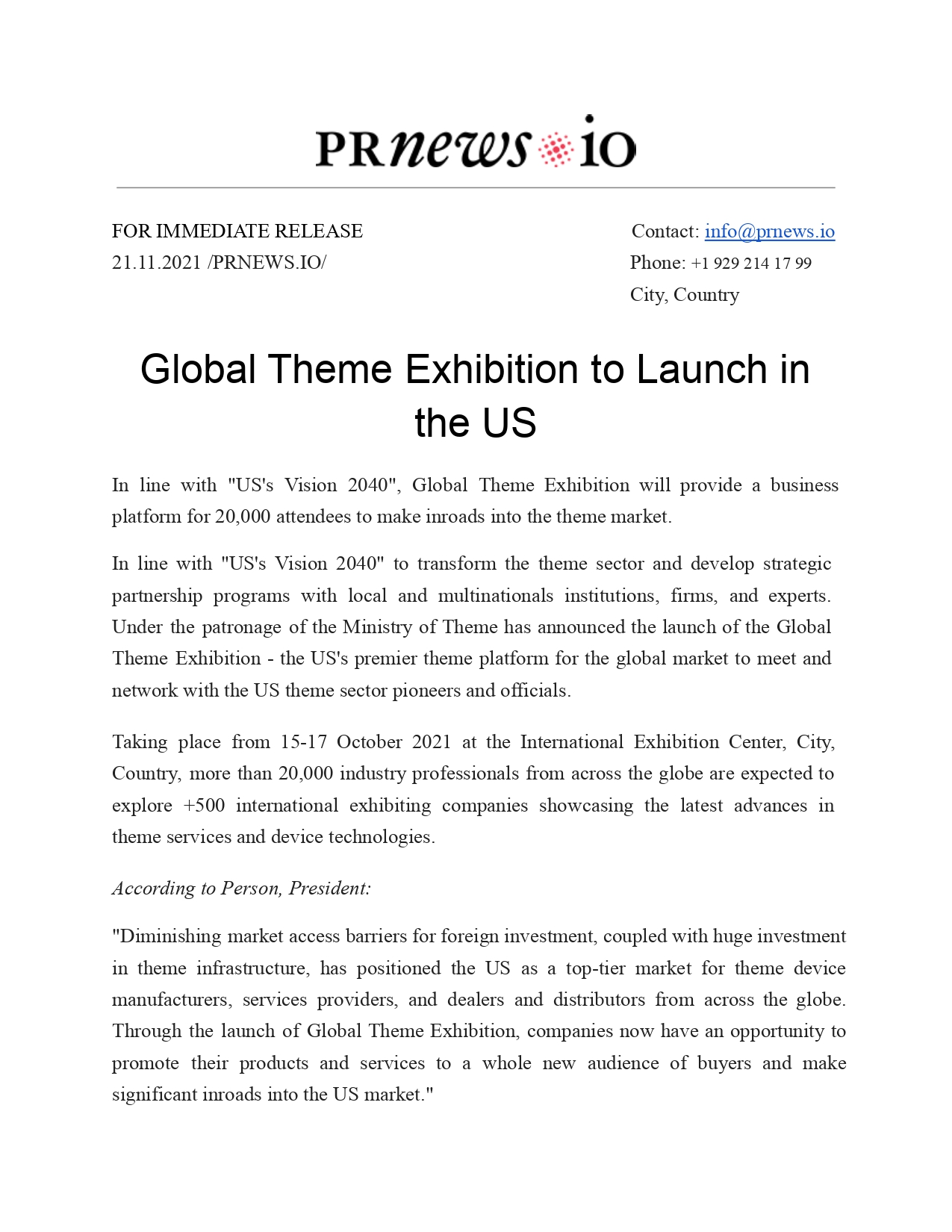 Press Release for Event FAQ
How To Write A Press Release For An Event Example?
Keep in mind that when it comes to an event press release you have to create an informative document. Media representatives must learn quickly a few things: what happened, why it happened, where it happened and what are the results of the event. Or the time when an event will happen.
And try to write all parts of an event announcement press release (from title to contacts) in a simple manner.
If you need an event press release example, then click the link.On this page, you'll get a detailed explanation of how to write an event press release and an event press release template. You will learn how an event press release format looks like too.