Tech PR Agency 2022. Do you launch a tech startup project and look for the most effective ways to promote it? That's when public relations (PR) agencies come into play. With their help, you can effectively spread the word about your tech project and have a better impact on your potential clients. Luckily, there are many tech PR companies that you can rely on and which can be responsible for your business reach and success. In this article, we are going to take a closer look at some of the top global PR agencies that will help you promote your tech company for maximum efficiency. Let's find the best Technology PR agency.
Content Marketing Platform
100,000+ media publications;
get backlinks to your product;
scale work with content distribution.
World-Famous Technology PR Agencies
Ordering services of a professional PR agency is half your startup's success and its further growth. That's why we have decided to compile this list of the top-rated Technology PR agencies to promote your business locally and globally.
PRNEWS.IO

PRNEWS.IO is a well-established content marketing platform that helps tech startups and large corporations distribute brand content on multiple platforms related to the tech-related field and other topics. When you are taking your first steps with the online promotion of your brand, PRNEWS.IO lets you order publications on the selected media projects, thus saving extra cash on your brand's online marketing.
The content marketing platform lets you promote an overview of your tech project and showcase it to your potential clients. You can promote your business in journals, press releases, media coverage, etc. A user-friendly interface will guide you every step of the way, from creating the draft to distributing your press release on the web.
SlicedBrand
Website | Twitter | LinkedIn | Instagram | Facebook | YouTube

As one of the world's leading boutique tech PR firms, SlicedBrand has helped more than a thousand technology companies share their stories with the world. The award-winning agency has a senior team with decades of experience who utilize their extensive network of connections with top-tier media, as well as their creativity and know-how in storytelling, to navigate the rapidly changing media landscape. They make sure their clients' stories are heard by the most relevant audiences around the globe, getting the exposure they deserve.
SlicedBrand has successfully led the PR activities of companies across fields, including sustainability, AI, blockchain, health tech, consumer goods, enterprise solutions, cybersecurity, fintech, and many more. They work with a wide range of clients, B2B and B2C, from enterprises as large as Microsoft and Google to stealth startups.
Finn Partners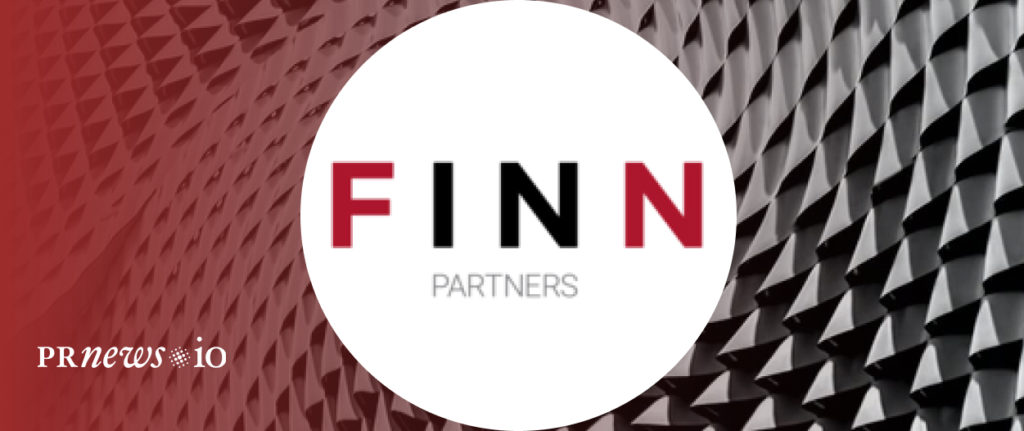 It is a world-renowned PR agency with offices on three continents. The team started its work in 2011 and in 10 years has become a large-scale company that specializes in science, technology, manufacturing, sales, health, and financial services. Their activities are not limited to this, as a professional team working in different areas, proving that any difficulties contribute to the emergence of new creative ideas. Their main goal is to pursue the benefits of their clients. Finn Partners create a unique approach to the development of any brand business. Besides that, they perfectly combine PR approaches with marketing strategies. This is what makes each of their projects a huge success.
DashClicks

DashClicks' Reputation app is one of the best reputation management software out there. It helps you manage your reviews across multiple sources from one single dashboard. The app also helps you collect reviews from multiple review sources in the easiest way possible. All you need to do is send customers review requests via SMS or email.
Another noteworthy feature of the app is it provides insights related to your performance and ratings on each review platform. So, you can tailor your strategies to suit customers according to the review platform they prefer.
The overall benefit of using the DashClicks' Reputation app is you get to improve your customer service with a unified reputation management approach. You also get the chance to win over more customers by ensuring their concerns and feedback are heeded appropriately.
5W Public Relations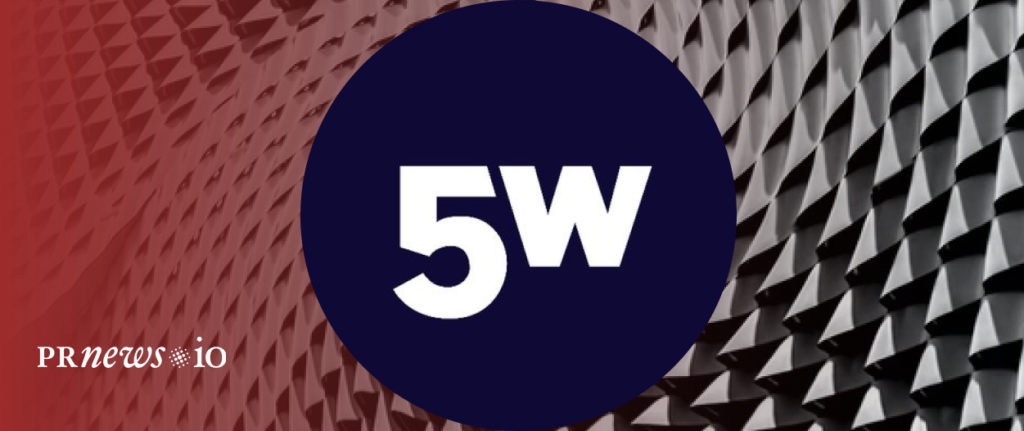 This is the leading PR agency in New York City. It provides a wide-ranging service that covers all aspects of the business. The experienced team believes that any brand should be developed through a well-designed plan. That is why they, first of all, analyze the business as a whole. After that, the team draws up strategies that affect the promotion of services and products. 5W is also engaged in social media promotion. Today it is one of the key aspects of successful projects. Also, the PR agency helps to make high-quality SEO optimization. 5W also focuses on graphic design. Each employee of the company is sure that only creativity and crazy ideas will help to develop in this fast-developing world.
Rasky Partners, Inc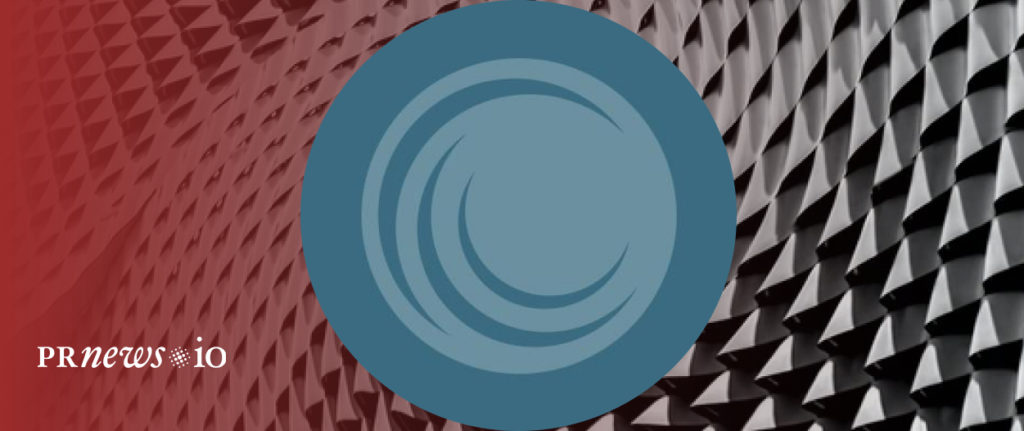 Rasky Partners has more than 30 years of experience in the digital services market. During this time, the company has helped hundreds of businesses to reach new levels of income, attract clients and find the right development scheme. Rasky Partners is a strategic communications firm that creates comprehensive programs for business development. The company helps manage reputations and support clients for as long as they need it. Rasky Partners provides government, public, and media relations services.
Racepoint Global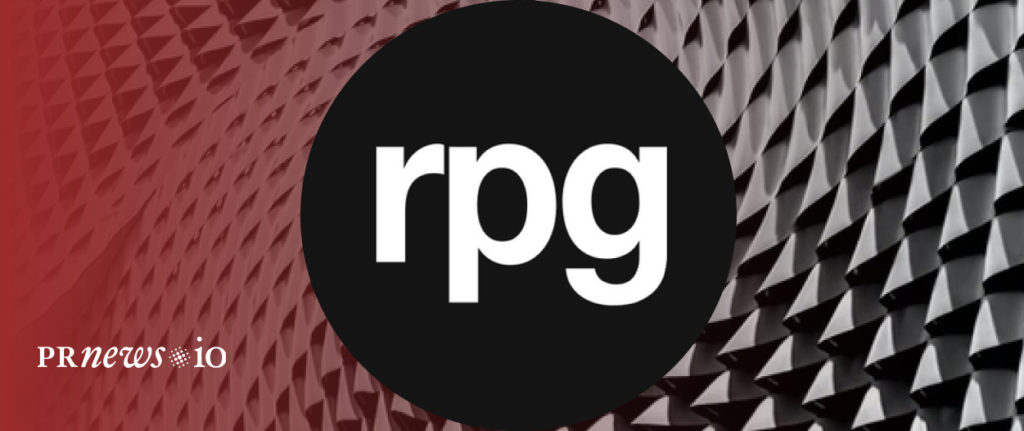 It is a powerful technology PR agency based in Boston. The company began its work in 2003. Since that time, they have learned that one thing is important to work on: you don't have to be the key to success, but to stand between success and the client. That's how they believe they can steer any business in the right direction and help it grow. The company believes that through subtle strategies and client orientation it is possible to build conversations that make sense. RPG conducts innovative analysis on businesses to identify strengths and weaknesses and work strictly on eliminating problems and improving aspects that are already working. Racepoint Global also deals with digital marketing and crisis management. The team's experts believe that only by acting in multiple directions it is possible to attract an active target audience faster.
Touchdown PR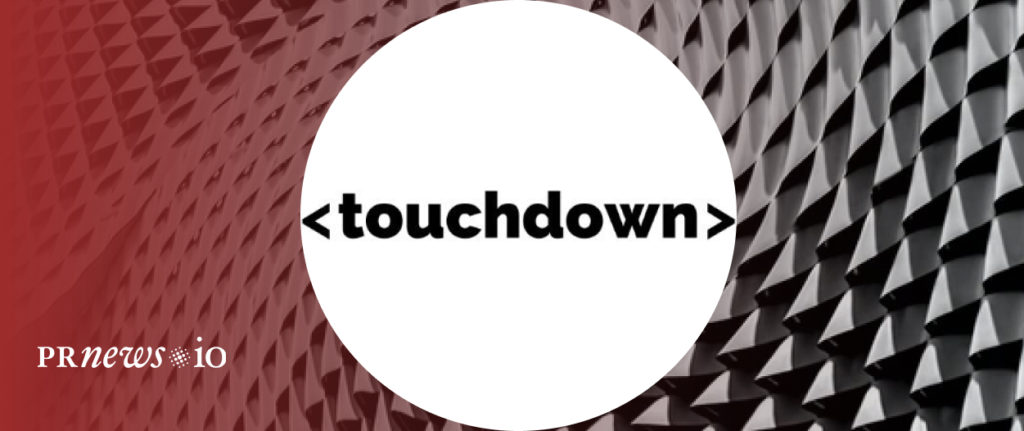 Touchdown is a private company that works to develop businesses in a variety of areas. The team has more than 70 employees working in different parts of the world. They are dedicated to finding innovative approaches to promoting brands and businesses. This technology PR agency works in business technology, B2B, analytics relations, media relations, etc. Touchdown also specializes in cybersecurity as well as artificial intelligence. Since 2003, they have been proving that with the right approaches to advertising and social media, you can attract a huge number of active target audiences. That's exactly what this PR agency focuses on.
Crenshaw Communications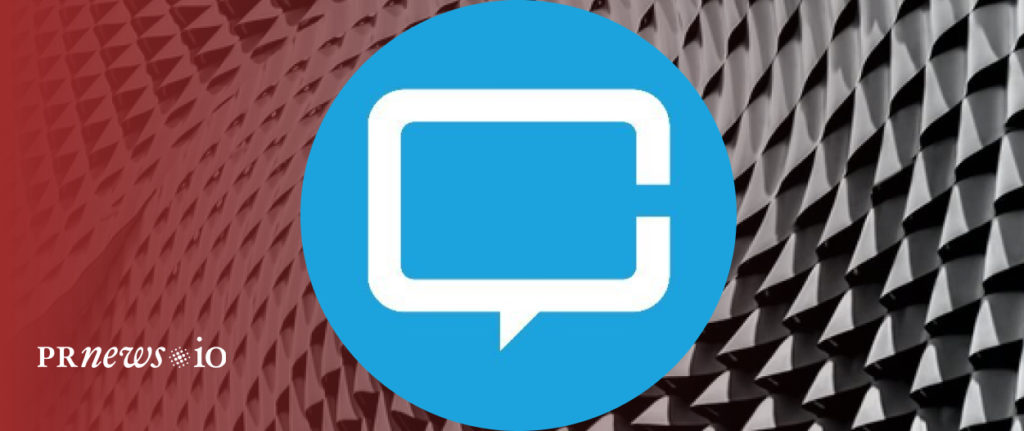 It is a successful PR agency that has been in business for more than 10 years. Crenshaw Communications is based in New York but has a global reach around the world. Their clients are not only small companies and startups but also the world's leading technology corporations. The team is highly experienced PR professionals who are used to finding unique approaches to brand development and promotion. Crenshaw Communications works in B2B, digital marketing, consumer relations, etc. The company's employees claim that the main keys to their work are a combination of PR talent and a passion for creating fantastic results. Crenshaw Communications also supports its clients in adtech and martech, artificial intelligence, and cybersecurity.
SourceCode Communications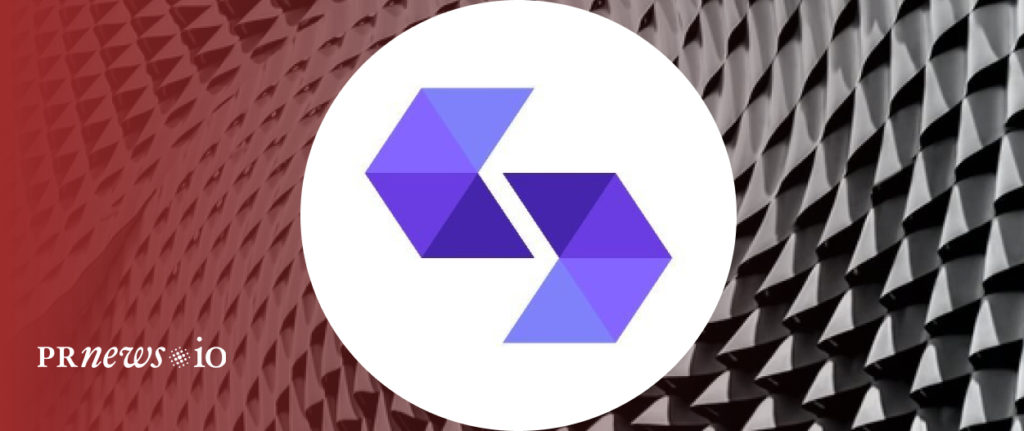 SourceCode is a solid young team from New York City. The team assures that they strive to understand the world and new trends by deriving unique approaches to doing business. This PR agency forms a strong and trusting relationship between the client's business and its audience. SourceCode develops programs based on a complete brand or business analysis. The team analyzes everything: weaknesses, strengths, target audience, products, quality of service, etc. Thus it is possible to create strategies that attract the audience and work to increase revenue and customer awareness. The company undertakes work on different projects. Their portfolio includes big global companies, startups, and small businesses. They fully support their client. SourceCode also works on marketing, integrated communications, digital strategies, analytics, etc.
Babel Technology PR agency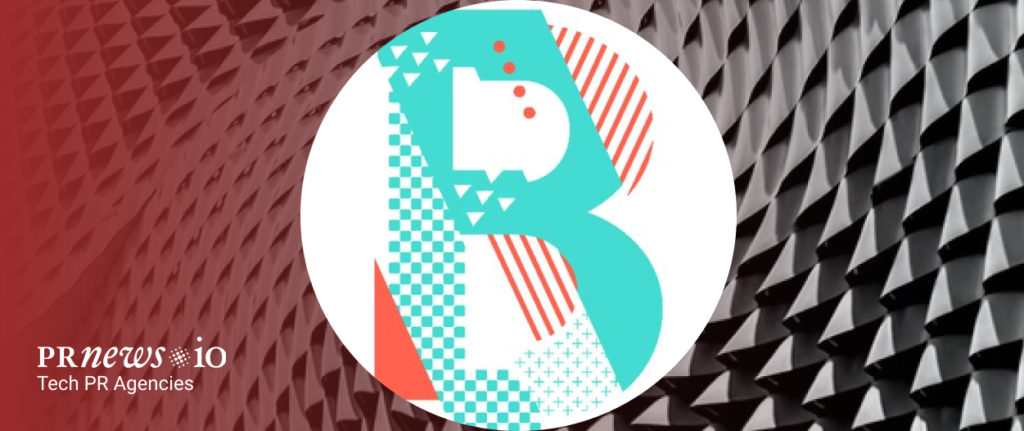 Babel PR is a B2B Technology PR agency founded in London in 2006. Their portfolio features cooperation with such companies as Vertical Aerospace, Mirakl, and Parallel Wireless. Babel PR delivers technology PR and online marketing services to startups and well-established brands in the tech and related industries.
The PR agency interprets the technological solutions developed by their clients and creates engaging stories that drive the attention of potential clients and investors. Along with the PR services, Babel PR also offers messaging, media analysis, media relations, thought leadership, analyst relations, crisis communications, social media management, and event management.
Black Unicorn PR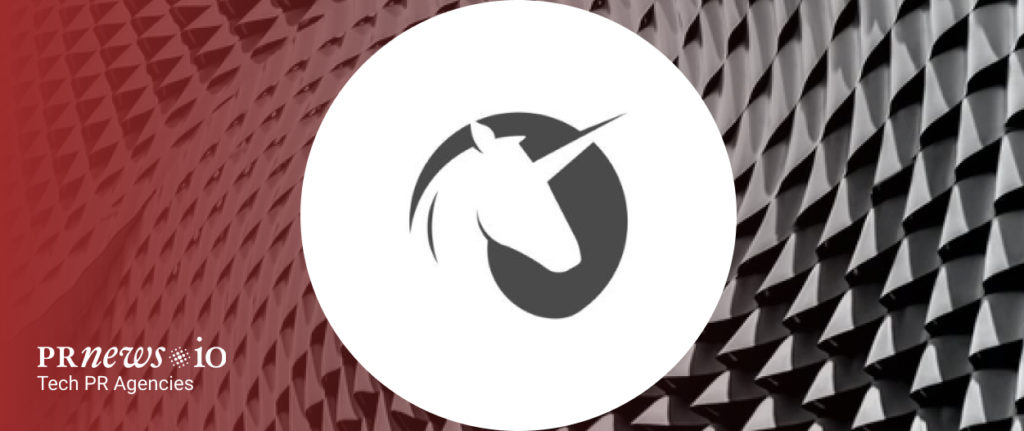 Black Unicorn PR was founded in London in 2018. They work with innovative startups all across Europe. More specifically, they bring a special emphasis on assisting the Baltic and European companies to get exposure in the UK. Some of the most popular names of companies featured in their portfolio include Planet42, Nordigen, Safe & The City, Tinggly, etc.
The PR firm aims to help scaleups promote their businesses and achieve better online exposure. Their services include building PR and communication strategies, establishing media relations, attending events and seeking speaking opportunities, etc.
Brands2Life Tech PR Agency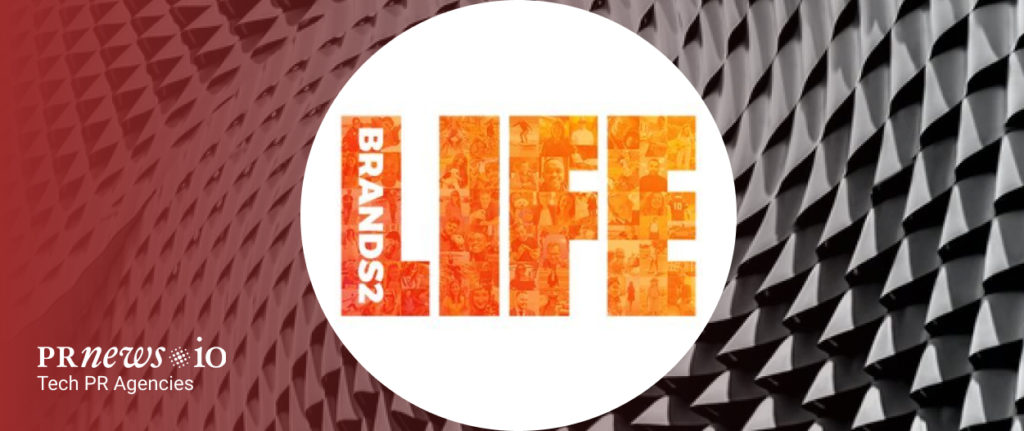 Brands2Life is a well-established brand in the PR world. Their services will come in handy to tech-based startups, mid-ranged and small businesses. The PR agency is experienced in delivering top-quality services. While taking advantage of the advanced technology and deep research, they know how to make your startup project better shaped.
Besides, Brands2Life has expanded its services into other industries, like finance, healthcare, retailing, and others.
CCgroup Tech PR Agency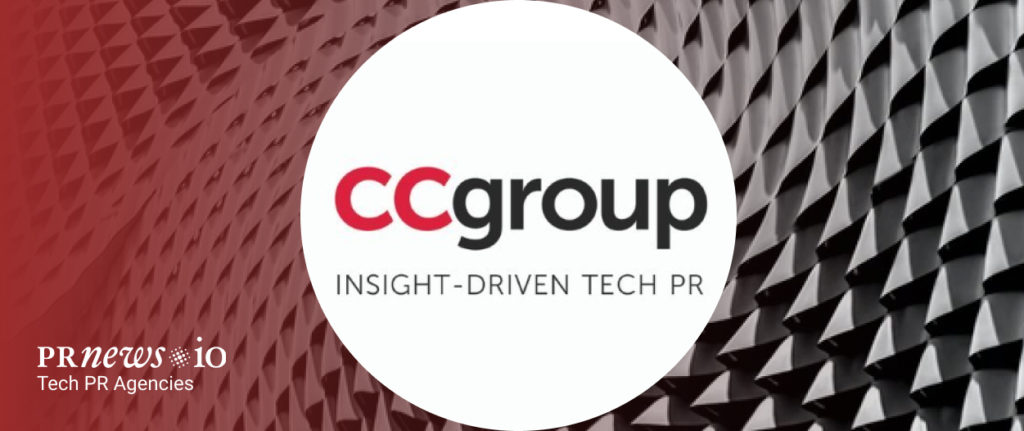 CCGroup is a London-based Technology PR agency with over thirty years of experience of delivering exceptional services to startups and businesses of all scales. The PR agency has driven successful market entry campaigns, lead generation activity, and exit programs for tech companies from around the world. They work with companies engaged with such sectors as mobile, security, mediatech, enterprise tech, fintech, IoT, retail business, etc. Their experienced staff knows how to make PR work for you in the markets that matter the most about your business. The PR agency helps clients achieve their business goals with intelligent, content-driven PR, marketing, and tailored Analyst Relations expertise for the right audiences.
CEW Communications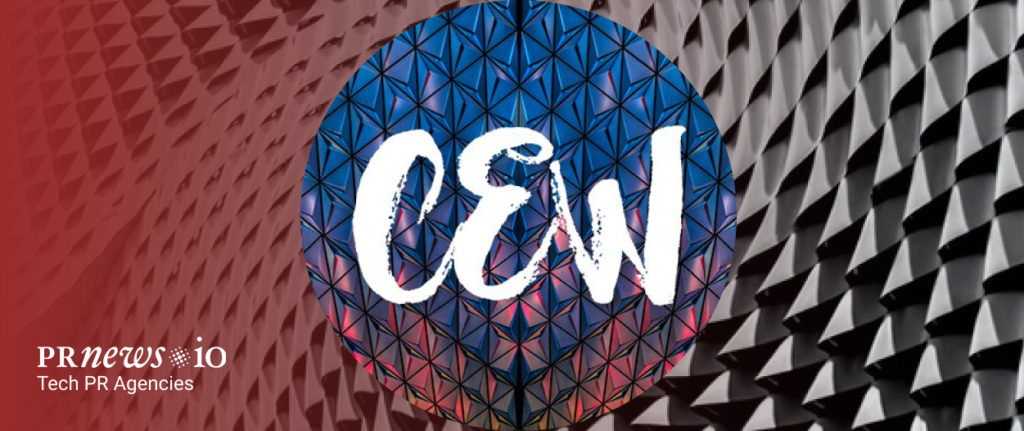 CEW Communications is an experienced communications partner and coach for tech startups and the fast-growing companies in the tech ecosystem. The PR agency was founded in London in 2016. Since then, they have already supported 400+ companies and entrepreneurs all across Europe, including such brands as ATI Boeing Accelerator, Backed VC, and Juggle.
The PR agency works with companies that are new to PR and need expert assistance with the promotion of their projects through reputable media channels. They provide PR, content, and training support among other services, working closely with B2B startups, and their partners, challenging the traditional way of doing things. They also provide a range of other services, like public relations, content creation, creation and management of events and awards, influencer engagement, and social media among others.
Clarity PR | Technology PR agency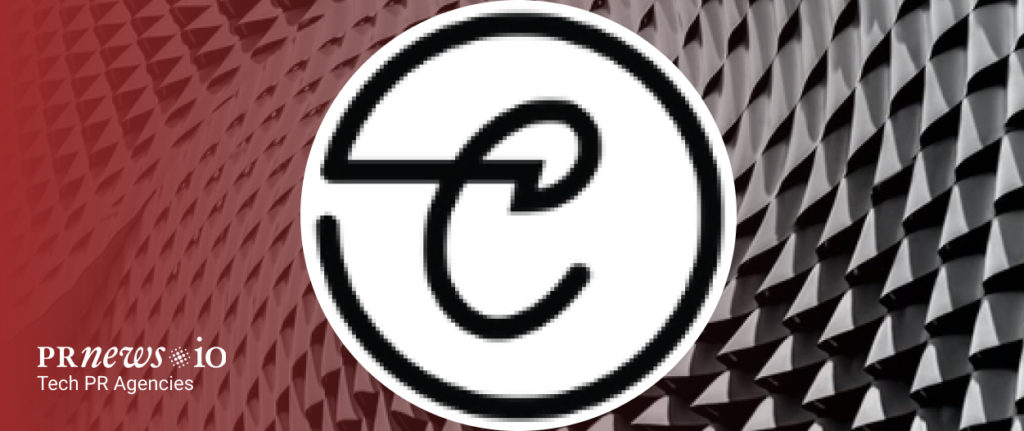 Clarity PR is a global integrated communications agency that was founded back in 2013. It has offices based in London, New York, San Francisco, and Los Angeles and serves clients including Bambuser, Hired, and ChargePoint.
The PR agency is focused on delivering online marketing and branding services to companies related to the tech industry. They work with startups, small businesses, and well-established companies. They focus on solving communication challenges and driving real business results with paid, owned, and earned strategies and proprietary technologies. Clarity PR offers a wide range of services, which include media relations, strategy and counsel, social and digital, and content studio.
Deliberate PR | Technology PR agency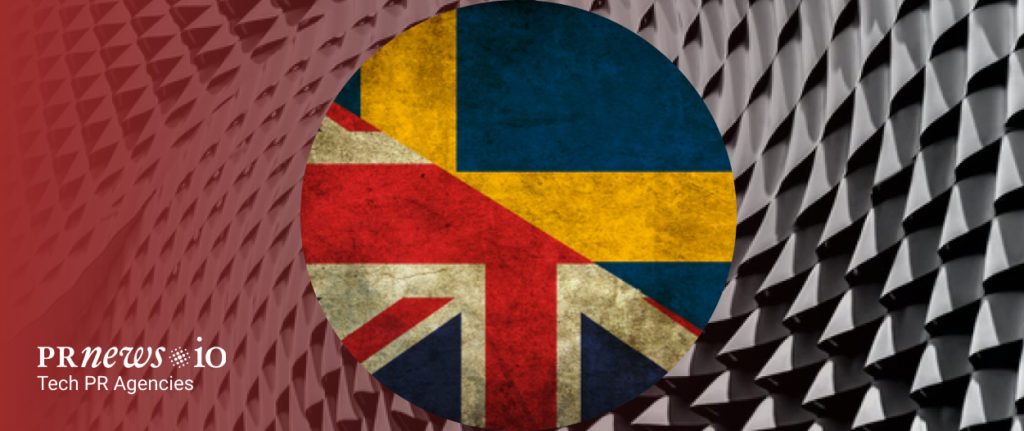 The PR firm was founded in London in 2007. They serve a wide range of companies – from startups to well-established businesses. Their team has worked with London and Berlin-based companies, including Babbel, Stockholm-based Mentimeter, and Oslo-based No
It would be great to change to the following (with changes in red):
The PR firm was founded in London in 2007. They serve a wide range of companies – from startups to well-established businesses. Their team has worked with London and Berlin-based companies, including Babbel and SumUp, Stockholm-based Mentimeter, and Oslo-based No Isolation.
Edelman Technology PR agency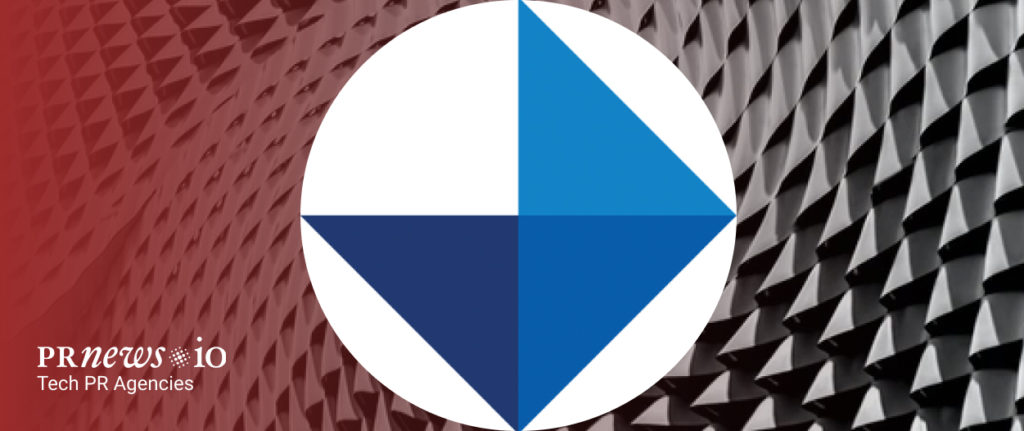 Edelman is a well-established PR agency delivering exceptional services to tech-based startups. It's a London-based company that focuses on helping customers promote their businesses through their gradual growth.
Since the agency's launch in 1952, it has grown into an independent company that works with more than 6,000 human forces in more than 60 centers. The PR agency has served many prestigious and world-known brands worldwide.
Goldsmith Communications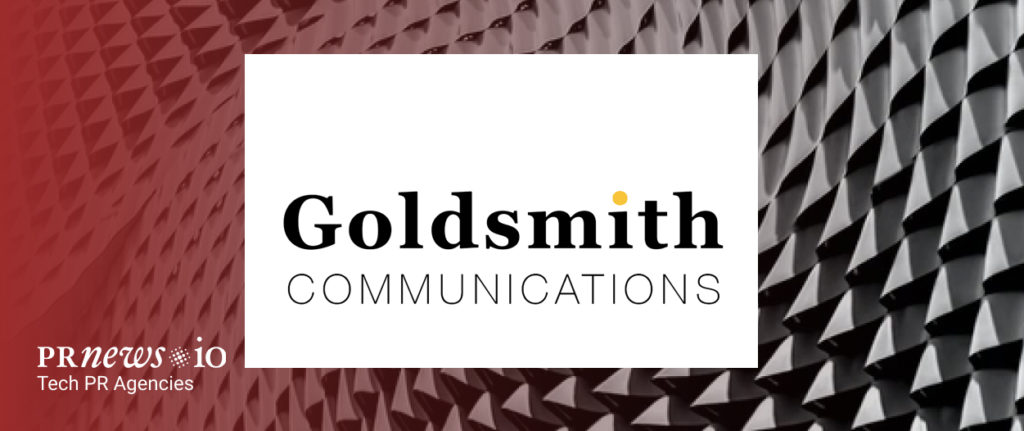 Goldsmith Communications is a London-based strategic communications consulting agency for tech companies, venture capital investors, and established brands looking to enter the technology sector. It was founded in 2017 and has cooperated with such well-established brands as ComplyAdvantage, Antler, and Diversity VC.
The agency delivers communications consulting services to startups, fast-growing tech companies, established brands, and VC investors. With the purpose to help clients achieve their goals, the team takes care of developing a news agenda, plan and draft thought leadership work, and help clients to build their stature within hard-to-reach networks. The Goldsmith Communications staff provides high-level strategic counsel, top-tier media coverage, and key network-building opportunities.
Hotwire Technology PR agency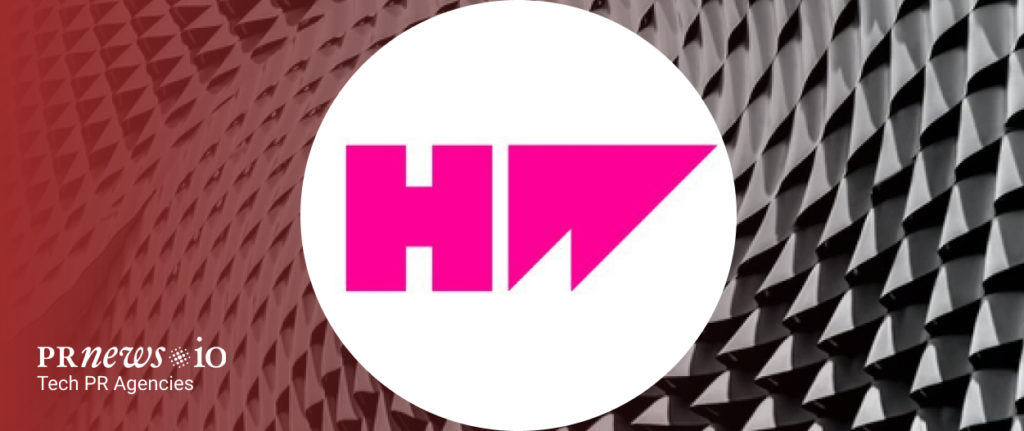 Hotwire is one of the best well-established PR agencies for effective promotion of tech companies and not only. With over 20 years of experience, they are well-experienced with technology and the current trends in the business world. Hotwire has partnered with such well-known technology brands as Amazon, Adobe, eBay, Dell, Facebook, etc. Hotwire can be the ultimate choice for companies looking forward to establishing better communication with the audience, taking advantage of digital marketing and branding. To accelerate your business growth, the PR agency holds the best employee experience in their environment.
Mercury Global Partners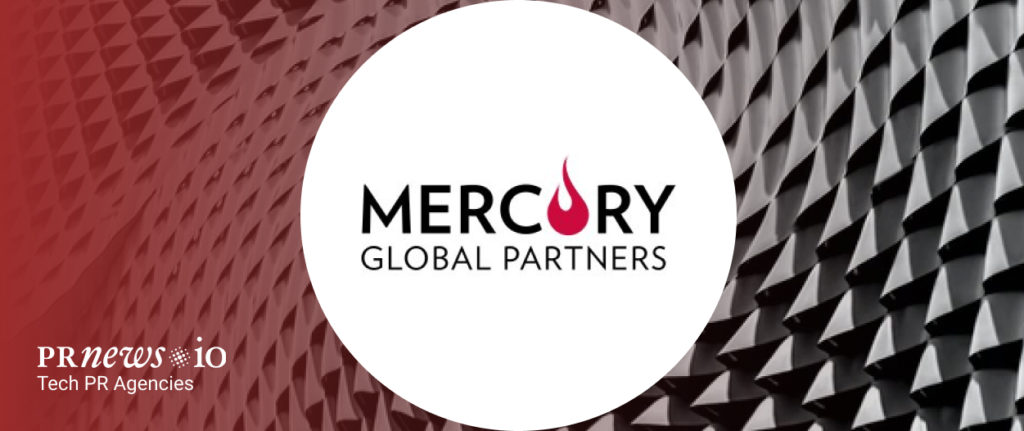 Mercury Global Partners (MGP) is a boutique San Francisco-based PR firm specializing in emerging technologies. It was founded in 2008 and has delivered PR services to such companies as GitLab, AImotive, Somnox, and BullGuard. MGP is experienced in delivering various services helping businesses grow and evolve. They include strategic consulting, media relations, content marketing, analyst relations, social media, influencer relations, and ad hoc marketing services.
The PR firm mainly works with startup and fast-growing businesses working in AI, autonomous driving, fintech, 5G, robotics, cybersecurity, digital health, and other fields.
PIABO Tech PR agency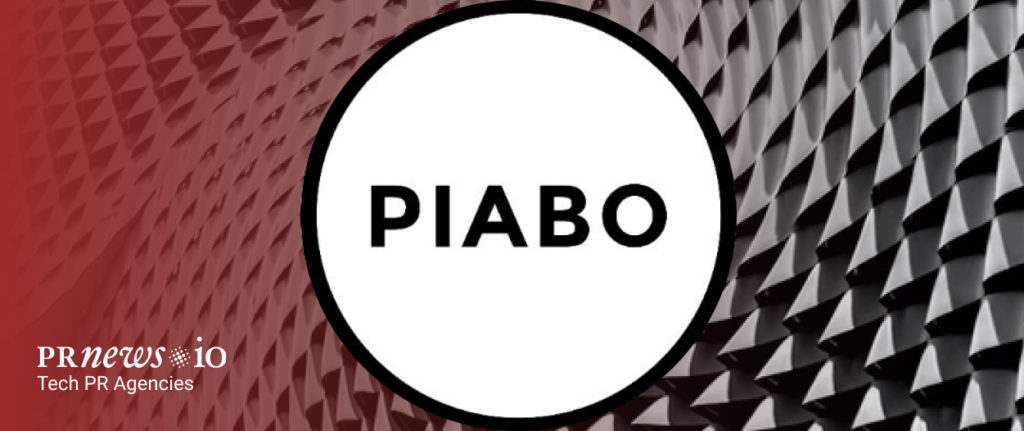 PIABO is one of the leading PR agencies in the world. It was established in 2006 and has helped dozens of businesses grab their market share while earning the public attention they need. The PR agency is specialized mainly in four fields, including public relations, content marketing, social media, and influencer relations. They work with companies related to multiple industries, including Tech, IT, E-Learning, Gaming, IoT, 3D Printing, etc. While deploying unique data-driven approaches, they help you build long-lasting relationships with key opinion leaders, influencers, and journalists.
Raoul Tech PR agency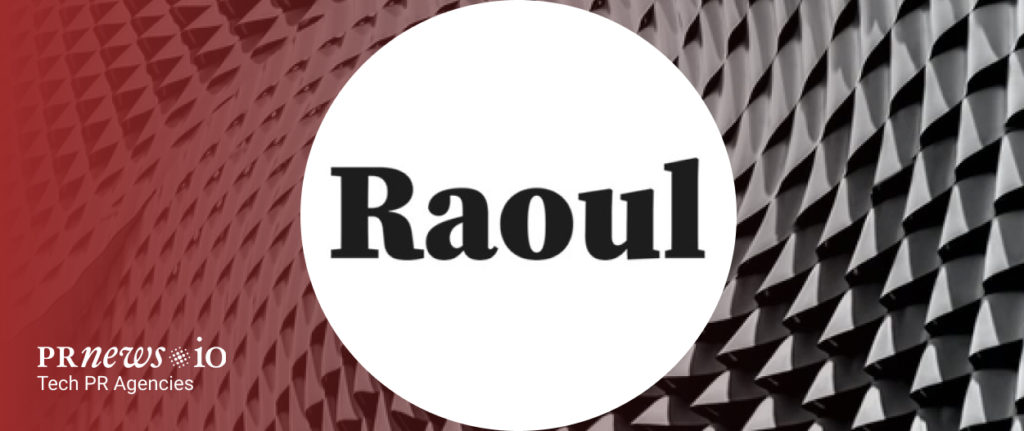 Raoul is a PR agency founded in Paris in 2013. The agency has a good understanding of the tech industry and the approaches that work in the promotion of technological startups. They deliver a wide range of online and offline PR services, including opinion pieces, case studies, media training, and more. The big names of companies that have cooperated with the RaoulPR agency include Adyen, Balderton, and Colonies.
Standing Partnership Tech PR agency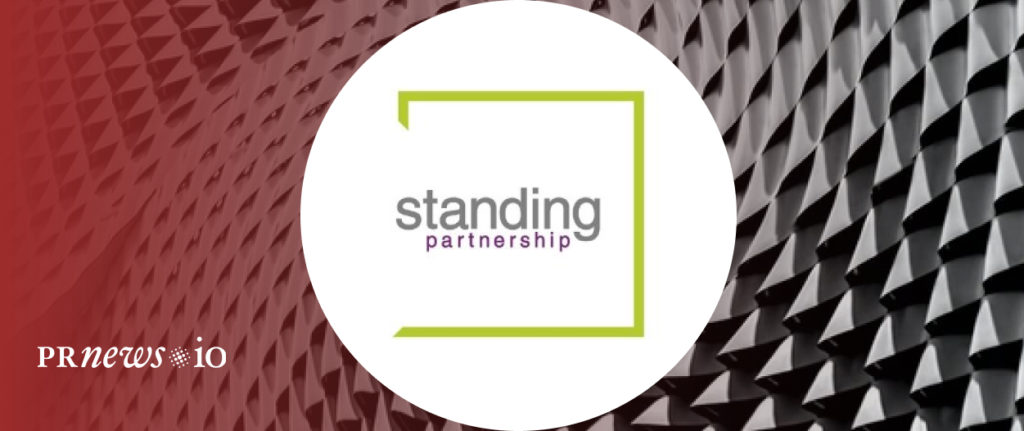 Here is a St. Louis company that has been in the PR, consulting, and marketing business for 30 years. Standing Partnership is a team that stands out in the field of creative strategies. Each new project is a challenge that the team meets successfully. True professionals develop unique approaches to business development based on complete analysis. They apply for specific programs and align sales and client interactions. The Standing Partnership client base as leaders in agriculture, healthcare, technology industries, etc. By providing professional services, the team ensures business growth is accelerated and more audiences are engaged.
MP&F Strategic Communications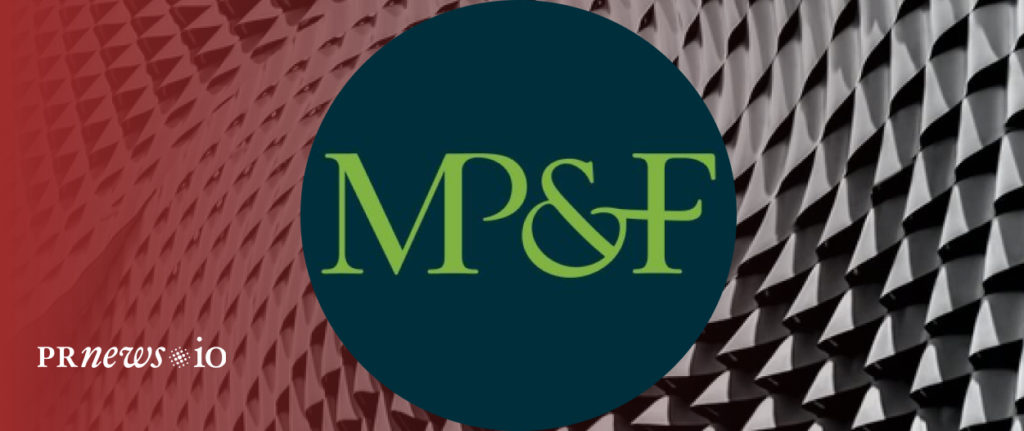 MP&F is a leading PR company based in Tennessee. They combine services aimed at full-fledged business development. This includes not only PR, but also marketing, social media, website development, and data analytics. MP&F team is a diverse group of professionals who know that any approach to work must be creative and focused on the desired result. The company takes real pride in the success of its projects. MP&F also has a blog where they share creative ideas on brand promotion, marketing, and communication campaigns to achieve effective business development results.
Schoesslers Tech PR Agency
Schoesslers is a Berlin-based tech PR agency established in 2011. With a team of about 50 employees, they serve national and international companies in the media and technology fields. They work with B2C and B2B companies, including such big names as Harry's, Atheneum, and Pivigo. They stand out from the rest of the PR agencies targeting the tech industry. More specifically, Schoesslers offers fully customized communications solutions, a widespread network, a holistic consulting approach, and professional event and project management. They provide innovative communications services, including strategic consulting, communication concepts, launch communication, a full range of PR activities to make people and brands visible, executive positioning, change management, employer branding, etc.
Tonka Tech PR Agency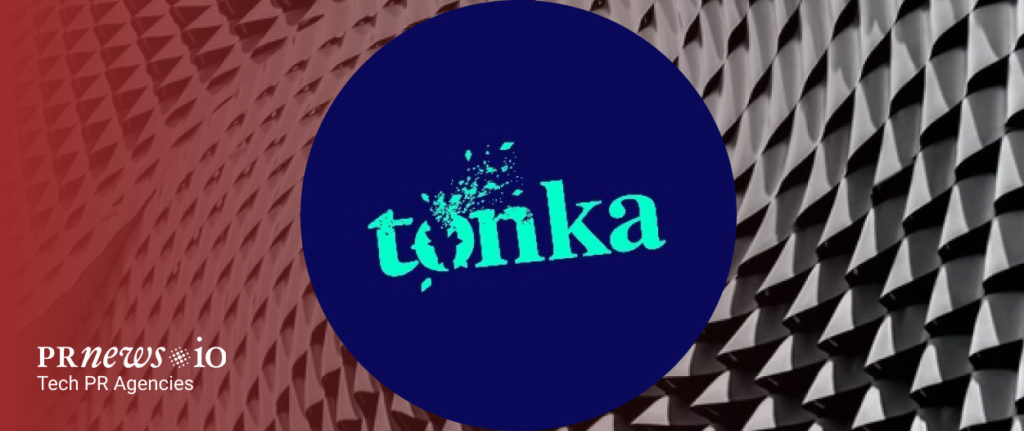 Tonka is a Berlin-based PR agency specializing in the creation of effective content marketing campaigns that have a high reach. The company was founded back in 2010 and since then has established the name of one of the most reliable and reputable tech PR agencies. Their team provides both PR and SEO services for companies of all scales. Tonka provides clients with strategic PR consultation, the creation of data-driven content marketing campaigns, and the identification of media opportunities. While ordering their PR services, Tonka's clients contain lots of editorial coverage and backlinks from strong media websites.
Besides, while cooperating with Tonka, businesses can take advantage of using a wide range of other services, which include link building, online & influencer marketing, SEO, graphic design, and international seeding.
Value 360 Tech PR Agency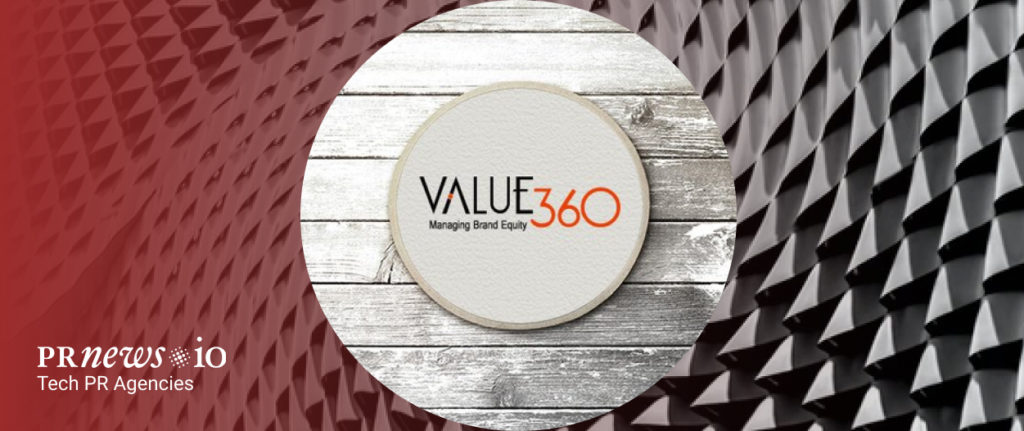 Value 360 is a PR firm based in India. It was founded 12 years ago and since then they have expanded their business across Pune, Chennai, and Chandigarh. The firm's PR strategies prove to be really working, which brought Value 360 a significant fee income rise from $3.7 million from $3.5 million the previous year despite economic challenges. They have built success while serving startups, small businesses, tech companies, and projects related to the automotive sector. Their most popular clients include such world-known brands as Lufthansa, Pogo Channel, Union Bank of India, Falken Autotech, realme Smartphones, Infinix Mobiles, LogMeIn, and more. Value 360 has made its name on notable work, which has resulted in plenty of industry recognition.
---
As a business grows, every manager faces the problem of whether to hire public relations managers on staff or whether it is better to entrust these functions to a PR agency. The answer strongly depends on the business itself, its scale and specifics of activity, as well as on the goals set for the PR department and the amount of work to be done. We think that such a task as promotion, especially of small businesses and startups should be in the hands of experienced PR agencies. These firms know how best to develop companies and attract the audience's interest to brands. PR agencies have a lot of creative strategies, which professionals skillfully use to achieve your goals. Today we have prepared for you a selection of the best technology PR agencies which have already had decades of experience and know exactly how to make brands and companies world-famous.
Best Tech PR Agency
Professional promotional services are inevitable for every business. It's especially true for startups and small businesses. While using services delivered by PR agencies, brands can easily target the right audiences and gain wider exposure for their offers. When looking for a Technology PR agency that will help you manage your brand reputation in the industry, you may feel safe relying on the top global tech PR agencies that we have mentioned in this article. Well-established and reputable companies have served hundreds of businesses in Europe and all over the world. Maybe now it's the time for people to learn about your brand?
Is your business in need of a PR makeover?
Benefit from media coverage assistance.
Witness a refined branding approach.
Watch as your recognition soars.