A small business marketing agency. Every business means many efforts and professionals who are behind it. But at the same time, every company has a huge number of achievements and sometimes breakthrough ideas that help improve people's lives. Every business is also first and foremost a development. Do you need to spread the word about your business? Popularize it? Distribute information about the brand and encourage more people to use your services? If your answer is yes, then you should find out more about marketing agencies. These are organizations that help clients implement and manage strategies. This way, business owners can achieve certain goals and get to the next level of development. A marketing agency can help you:
Identify high-value strategies. Marketing agencies actively work to determine strategies that will lead to the best business results and maximize return on investment.
Implementation of clear solutions. Agencies run and manage marketing campaigns for clients.
Evaluating results. Marketing agencies monitor all efforts made and use the data to improve the outcome of this campaign.
So, we have already realized that you need some help to grow any business. Do you have a small online store? Do you want to create your own website for exhibitions? Do you own a travel agency? You can safely use small business marketing agencies. Besides that, you are free to turn to PRNEWS.IO, a service that will help you distribute the brand content, spread the word about your business, and attract more audiences.
Content Marketing Platform
100,000+ media publications;
get backlinks to your product;
scale work with content distribution.
Small Business Marketing Agencies in USA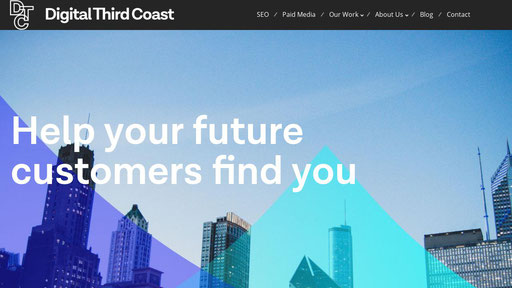 Twitter | Facebook | LinkedIn | Instagram
Here is the Digital Third Coast marketing agency straight out of Chicago. Their main goal is to create a high-quality brand promotion. They work on SEO optimization and digital advertising. The agency is focused on raising the profits of the client who approached them. The Digital Third Coast has proven to be a client-focused firm with customer profit first and a long-term relationship. They develop customized plans for everyone because they understand, every business is unique in structure, audience, and goals.

Twitter | Facebook | LinkedIn | Instagram
SmartSites is a popular marketing agency that is one of the top 5000 fastest-growing companies. This agency deals with different directions in developing and promoting websites, content, and business in general. It is possible to order the SEO promotion, website creation from scratch, development of online stores, design, etc. The company is positioned as a full-service digital agency because it can promote the company from the ground up. Over the years the portfolio of the agency has more than 600 projects with positive feedback. SmartSites has quickly gained popularity and become one of the most in-demand business development companies in America, and now has offices around the world. And all these thanks to the professionals working on the projects. The company is engaged in both small and large business popularization.

Twitter | Facebook | LinkedIn | Instagram
Joseph Studios is a popular small business marketing agency in the United States that has moved away from the standard principle of marketing. The company believes that now only an organic approach to doing business is effective and that even with the introduction of paid advertising and links business will not become popular. And it is through such actions that the agency's clients achieve long-term results. Joseph Studios' team consists of marketing experts. Over the years, the company has been awarded numerous prizes and awards as a leading marketing agency.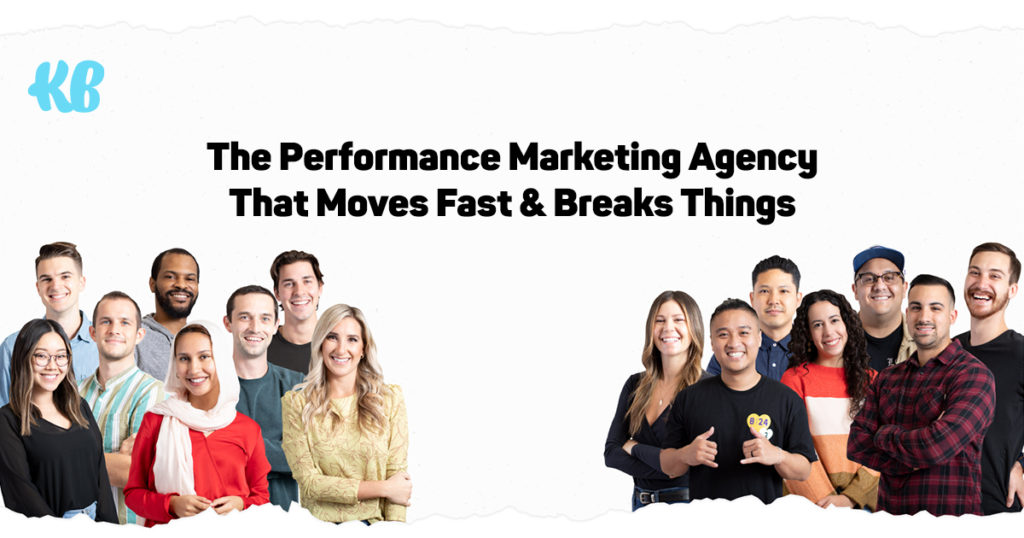 Twitter | LinkedIn | Instagram
Here is a unique small business marketing agency that offers the development of smart digital advertising. With KlientBoost services, you may raise the site conversion rate, optimize your resource and move up to the next level of income. Their main goal in their work is to apply experimental strategies. Each business is a special approach. And as a result, their clients get the highest rate of return on investment. They have three principles in their work: pay per click, design, and conversion. These are the three areas in which the agency works and achieves high success rates. KlientBoost started as a small agency and now it is a well-known large company that works with popular clients all over the world.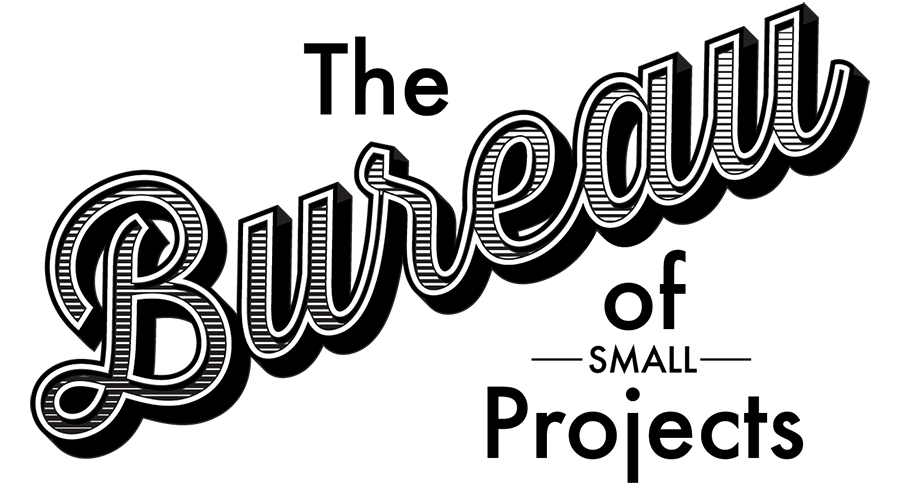 The Bureau Of Small Projects is a unique project whose work is aimed at improving, popularizing, and distributing information about small businesses. The history of this company is quite interesting. They started their business working only with large customers and clients known all over the world. But after a while, they decided to take all the knowledge they had about big clients and put it to work for small businesses. These principles help to improve the work of small companies and actively promote them. The Bureau Of Small Projects tries to simplify the marketing process and make the work of companies better and more profitable. At the moment the agency works with different directions, small companies, start-ups, and enterprises.

Twitter | Facebook | LinkedIn | Instagram
Here is the Jives Media small business marketing agency engaged in the creation and maintenance of companies' online resources. There are no restrictions in the areas of work and types of enterprises. The team consists of real professionals. They are developers, web designers, brand makers, and cybersecurity experts. Their goal is to make digital marketing accessible to everyone. They help develop startups, small companies, and early businesses. Jives Media deals with SEO optimization, design development, hosting, email marketing, social media management, and brand distribution.

Disruptive Advertising is one of the best small business marketing agencies that work in the direction of SMM and email marketing. The company helps to promote in search engines as well as in social networks. In their opinion, it helps to attract the desired amount of traffic to the sites. Besides this, the agency also looks for problems in spreading information about the company. And if clients come to them, they do not doubt that their business will be completely taken over by professionals. The company tries to get the most out of their customers' business, and they engage strategies to work from all aspects. Disruptive Advertising is also actively working with website testing and analytics. There are also advertising management services available as well.

Twitter | LinkedIn | Instagram
It is a leading San Diego marketing agency that works with small, medium, and large businesses. Ignite Digital offers content marketing strategies, building websites from scratch, and developing young companies with a focus on audience engagement. The agency also actively develops corporate mobile apps, which are also aimed at popularizing websites. The company has already had time to work with major clients and established itself in the marketing world. Plus, the agency also has the ability to conduct projects in real-time. Moreover, the company is trying to work with the introduction of new tools to achieve goals easier and more effectively.
WebFX – Pennsylvania small business marketing agency

Twitter | Facebook | Instagram
WebFX is a progressive small business marketing agency that actively works on brand promotion. Their main services are focused on SEO promotion and branding. It also works with the website development and web design. WebFX offers innovative marketing solutions for small, medium, and large businesses. The agency also develops approaches to social media advertising. They say SMM is their strength. The company's experts create and write their own social media management plans to allow for more effective communication with the company.
Small Business Marketing Agencies in United Kingdom:
Blacktide Marketing – Glasgow small business marketing agency

Blacktide Marketing is a marketing agency that actively works to help businesses succeed in a particular field. The company has many awards and has shown itself as a team with creative thinking. Now it is one of the best agencies in the UK. Blacktide Marketing focuses on helping to improve client revenue, increase sales from the business, optimize advertising and customize all processes of working with the audience. Their main goal is to promote the brand through the online space. The company believes that this way their clients can attract more customers and raise their ratings and income. The agency is also set up to work proactively and closely with clients so that more can be drawn out and higher results can be achieved.
Absolute Digital Media – Chelmsford small business marketing agency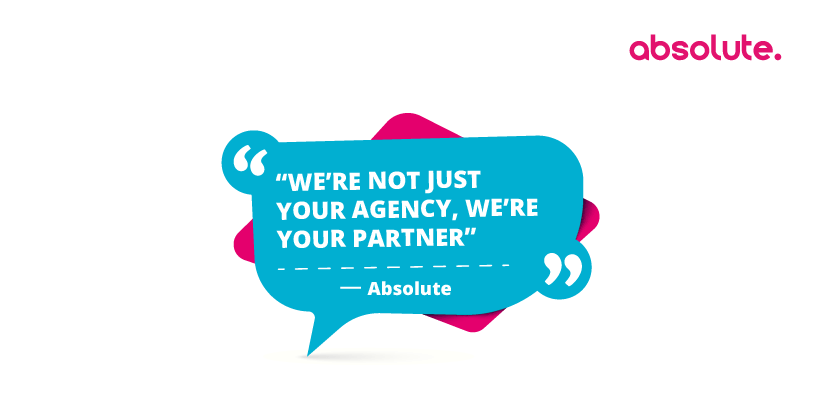 Twitter | Facebook | Instagram
It is a British company that develops small businesses. They concentrate on digital advertising, SEO optimization, and social networking. The company aims to support the growth of the client's business by giving a focus on the visibility of their project and increasing investment. Absolute Digital Media's main goal is to become the best digital marketing agency in the UK and provide clients with only high-quality services, taking their products and business to the next level of revenue and customer interaction.
Complex Creative – London small business marketing agency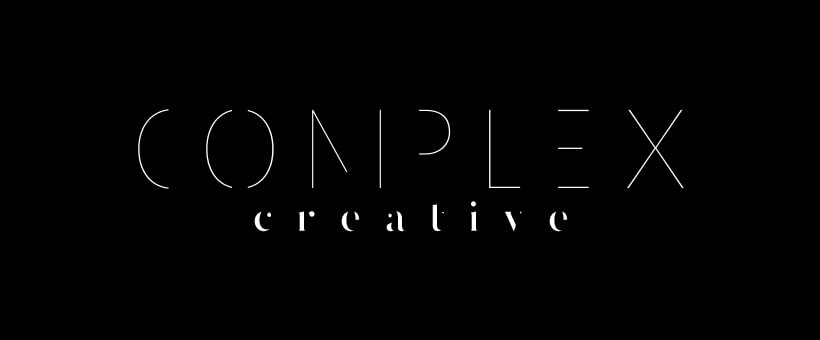 Twitter | Facebook | LinkedIn | Instagram
Complex Creative is a breakthrough company whose name says it all. This marketing agency is active in providing services to clients no matter what kind of business they have. The size of the company does not matter, neither does the field of activity. The most important thing is the desire to develop the enterprise and be the best among many competitors. Complex Creative covers all aspects of digital marketing for businesses. It is design, development, SMM, SEO, and email marketing. The main task of this small business marketing agency is to help clients create an awesome brand. Real professionals who take full responsibility for the work are working on it.
Our Own Brand – London small business marketing agency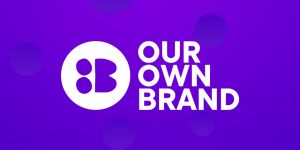 A marketing agency is always a creative approach to developing business strategies. Our Own Brand allows startups and new companies to start developing properly and move in the right direction. Also, the agency helps already experienced companies to find new ways to raise income and attract clients. This marketing agency works in different directions. It is primarily the development of its own unique brand. This also includes web design, website development from scratch, packaging, social media promotion, content marketing, digital advertising, video content. Our Own Brand is also actively working on the SEO optimization of the resource.
Wildish & Co. – Marlborough small business marketing agency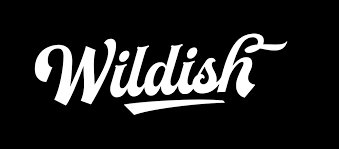 Wildish & Co is an organization that works to develop brands and find new ways for businesses to function. In any project design is one of the main aspects. The company's team realizes it as well. Their goal is to develop fresh, unique, and creative solutions in business promotion. The Wildish & Co team helps their clients create a beautiful project both outside and inside. Their clients know that the best design and impressive videos are only available from Wildish & Co. This marketing agency also helps redefine approaches in business processes and find cool solutions in the most unexpected channels to make money.
Is your business in need of a PR makeover?
Benefit from media coverage assistance.
Witness a refined branding approach.
Watch as your recognition soars.