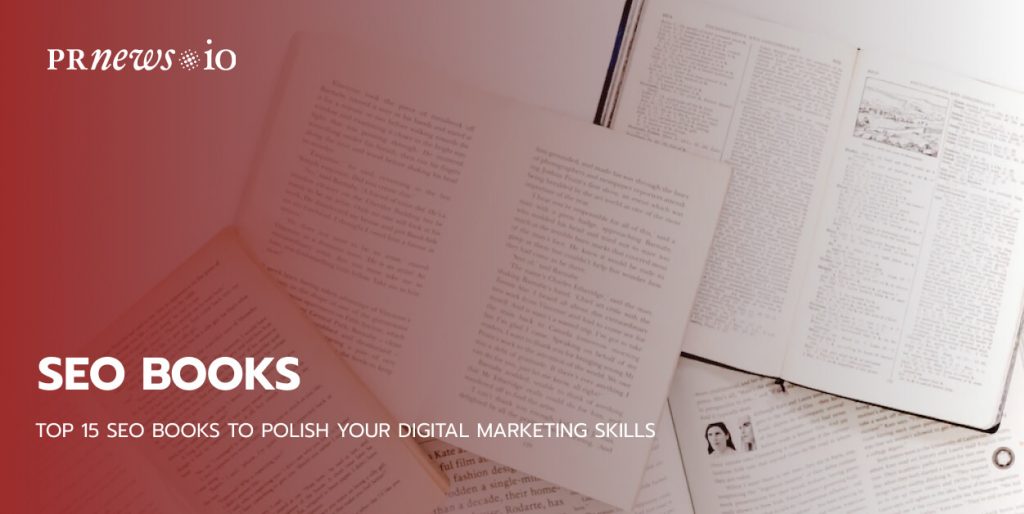 A professional SEO expert is always on a never-ending hunt for the latest SEO trends and books in the fast-changing industry. Check out the best SEO books to polish your skills and reach the desired audience.
SEO Books To Discover
Ask yourself: "What is the last SEO book you've read recently?" You should always be interested in finding additional information about search engines, optimization, local search, link building, etc. Work hard to broaden your SEO skills, boost general knowledge, discover new techniques, tactics, and hacks for professional SEO marketing campaigns.
"SEO Like I'm 5: The Beginner's Guide to Search Engine Optimization"
This SEO book will satisfy people who are interested in mastering SEO skills in the most straightforward way. The theory part is not as big as the majority of similar books. The main focus is on the practical implementations of the SEO principals. Every professional digital marketing specialist should use the book as a handy manual.
"Link Building Mastery: How to Rank Higher, Grow Your SEO Traffic and Build Authority with Backlinks"
As a SEO expert you know that link building is one of the most important aspects of learning SEO. The book is a must-have for all experts working in the digital marketing industry. Make sure you have it in your collection if you want to have a clear understanding of how link building works.
"SEO for Dummies"
The name of the book is funny. It speaks for itself. "SEO for Dummies" is one of the best SEO guides. You will appreciate reading it if you have no prior SEO knowledge. It covers many essential aspects. Readers will learn how to build a brand new site and implement the key SEO principles on social media platforms. Despite the fact that the book is for beginners, complex SEO topics are discussed as well.
"SEO 2021: Learn Search Engine Optimization with Smart Internet Marketing Strategies"
There is no surprise that the book is a bestseller in the worldwide market. The way the author presents the information is unique from many competitors in the digital marketing market. Adam Clarke, who is the author, presents a new book release every year to be sure that the readers get access to the newest ways to develop SEO strategies and launch professional SEO campaigns. The book is full of the latest SEO practices.
"Keywords for SEO: Actionable Knowledge Bombs to Help You Rank on Google"
This is one of the best books for those people who want to master essential keyword research strategies and keywords for professional SEO projects. You will not find a better SEO guide for this particular concept. You will have a clear understanding of how to research and use the top keywords smartly to affect Google Rankings in the most positive way. Make sure you enrich your collection of SEO books with this item.
"Optimize: How to Attract and Engage More Customers by Integrating SEO, Social Media, and Content Marketing"
The book mainly emphasizes on the most up-to-date social media strategies. You will master the way of optimizing your sites. It is a pure treasure in the SEO book market. The book gives the explanation on Google SEO and the way of building efficient SEO content strategy. You will start using popular social media platforms efficiently.
"SEO – The Sassy Way to Ranking #1 in Google – When You Have NO CLUE!"
The contents of this book is full of interesting and essential information about modern SEO. You will learn how to optimize WordPress as a pro. If you have a corporate site on WordPress platform and you want your site to work smoothly, you must read this in-depth SEO guide.
"Search Engine Optimization – SEO 101: Learn the Basics of Google SEO in One Day"
If you are interested in SEO, this book is excellent. It is easy to read and simple to digest. Many beginners in SEO recommend this book. Try it and there is a chance it will become one of your favorite SEO books. Both beginners and professional SEO experts will find tons of valuable information about SEO in general and keyword research methods particularly.
"The Art of SEO: Mastering Search Engine Optimization"
The book is enormous. It contains around 900 pages. This should make you afraid. All readers find it interesting, informative, and engaging to read till the end. The team of talented authors know how to explain essential SEO aspects. You will understand the impact of Penguin and Panda on the modern SEO industry, efficient ways of searching keywords. Try this guide if you want to create the best-optimized blog or site.
"3 Months to No. 1: The "No-Nonsense" SEO Playbook for Getting Your Website Found on Google"
When you open the book for the first time, you can see a huge difference compared to similar books in the market. The best thing about this SEO book is the weekly blueprint, which you can find at the end of the book. It contains a lot of aspects with detailed explanations throughout the entire text. It is definitely one of the best guides to be followed to either beginner or experienced SEO specialists.
"SEO Workbook: Search Engine Optimization Success in Seven Steps"
A reader will find the essential theory material to start working with SEO tools efficiently. The book provides practical implementation and gives suggestions regarding SEO rank improvements. Even the most complex issues are explained in clear and practical ways.
"Ultimate Guide to Link Building: How to Build Backlinks, Authority, and Credibility for Your Website and Increase Click Traffic and Search Ranking" 
The book focuses on the importance of link building, which is a must-have skill for mastering the SEO art. The book will not disappoint even experienced SEO specialists. It covers a lot of topics, for example, the way to link effectively and recommendations regarding email outreach.
"SEO Made Simple 2020: Insider Secrets for Driving More Traffic to Your Website"
This book focuses on guiding the readers with tricks on how to bring more organic traffic to a site or a blog. It is a valuable book for your collection if you work as a digital marketing expert. You will master the skill of using ALT tags and optimizing meta tags.
"The SEO Blueprint: How to Get More Organic Traffic Right NOW"
By reading this SEO book, you will discover a practical blueprint for bringing in organic traffic to your website/blog. You will find the detailed explanation why Google service does not provide good ranking and how to avoid such issues.
"SEO 2021: Actionable, Hands-on SEO, Including a Full Site Audit"
A reader will find a lot of information about essential SEO pillars. It is a must-have guide on how SEO gurus work and how to avoid common mistakes all beginners tend to do. You will have a clear idea of what your potential site/blog visitors want in order to deliver the best services to them.
Content Marketing Platform
100,000+ media publications;
get backlinks to your product;
scale work with content distribution.
Conclusion
You can get guidance either from books or a mentor. If you use the right resources of information, you will reach the best results. A profound foundation in the SEO field, which you have patiently gathered from books can help you grow as an expert in the near future. It is true that reading good books is the most efficient way to master and polish SEO skills. 
Read more: